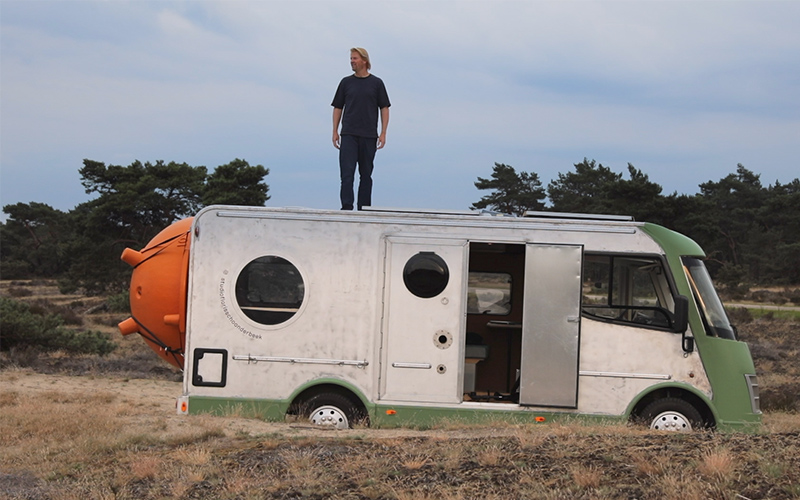 'I try to create products that change a certain behavior' - Floris Schoonderbeek
Floris Schoonderbeek is a designer and inventor of products that help himself and others to fulfill a rich and durable life. To do so, he likes to test techniques, both old and new, in the hopes they can help us change our behavior and enrich our lives. Over the years, he has designed many iconic products for Weltevree, like the Dutchtub, Guidelight, Forestry Table and many more. We spoke to him to find out more about the things that drive him to new ideas and designs.
How would you describe your design philosophy?
The designs I create come from a user need and these ideas start within myself. They often come to me when I miss something in my life. I build upon these ideas and do not base my designs on things like shape preference or experiments with materials. When developing my ideas on new types of usage, I always try to shape them into a simple and clear form.
As a designer, your main goal is to "provide for an independent and sustainable existence". How do you achieve this?
I test things. I try out old or new techniques to see how they work, but also, to find out what the experience of that technique is. I believe we have all the tools we need to stop the destroying of the earth. We need to change our behavior and that is what is interesting to me. I try to create products that change a certain behavior; products that help us find new durable values through new techniques or user scenarios.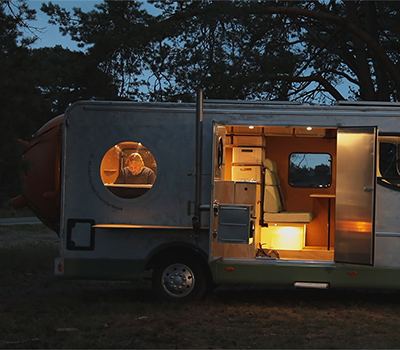 Last year, you spent some time on a road trip to test sustainable techniques. Could you tell us more about this?
At the start of the lockdown last year, I created the Fieldstation, a self-built camper and mobile workshop. I wanted to use it for road trips later on in the year where I would test and experience durable techniques together with other specialists. The goal was to come up with new insights that could possibly result in new products. This was a very cool thing to do and our findings actually led to five new products. The most exciting ones to share are the Sunstove, a table which allows you to cook using the sun, and the Airsteamers, a 'vegetarian barbecue installation' that stokes in a very clean and economical way. It allows for healthier food, both for yourself and your surroundings!
Why is durability an important theme to you?
Durability isn't just a theme to me, but a requirement, a necessity. Our wealth and welfare have done a lot of damage. We have become addicted to it. But precisely this addiction to products and innovation can also contribute to us doing things differently. Everyone will have to do their own bit from their own discipline. For me, it is in the creation of products that connect you to your surroundings; Your physical surroundings as well as your social surroundings. The goal is to get more quality out of life with less.
Talking about durability, can you explain to us how this is intertwined in the design of the Forestry Table?
T
he Forestry Table was a shared search with the Forestry Commission. They asked how they could improve the outdoor furniture at their holiday houses to a more attractive and better standard, all within the budgets. A lot of their money went to the maintenance of these furniture sets. This inspired us to create a sturdy set of local wood that didn't require any maintenance. After 5 to 10 years the wooden boards can just be replaced by their own harvested wood. This is why the design has a strong and durable frame covered by thick Douglas wood from the Dutch forests. The frame will stand the test of time and the wood will age nicely. After many years of enjoyment, you can replace the wooden boards.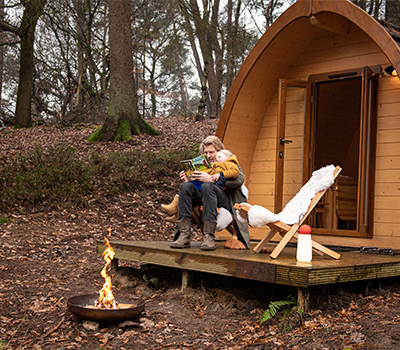 Which one of your designs are you most proud of?
I can't really choose just one. There are so many different aspects and moments that make my work special and fun. If I had to choose one, the Dutchtub has been making me proud for 18 years now. It's very special to me that people are so enthusiastic about it and that the Dutchtub is the thing that brings the people, the place and the moment together.
Another successful design is the Guidelight. Could you tell us more about this product?
The Guidelight came into existence from my wish to have one lamp which could, on the one hand, function as a flashlight to take with you on adventures and, on the other hand, could also turn into a romantic lantern. These are two completely different wishes and lamps, but I was convinced I should be able to turn it into one great product. The Guidelight is the result of this constant search that came from this user need. It can be complex sometimes to keep designs simple, but I achieved that here. For example, it is remarkable how children react to the Guidelight and how intuitively they use it. That, to me, is the highest possible achievement.
One of my favorite experiences with the Guidelight is when I chased away a person in my garden using my Guidelight as a flashlight. When I saw it was the neighbor looking for his cat, we ended up chatting around the cozy lantern for about fifteen minutes!
Like us, you place great value on being outside and discovering your surroundings. What would be the ultimate "Weltevree moment" you could recommend to people?
Timing is the new wealth. It gives you a lot of freedom to make room in your schedule to visit places at times when nobody else is. I personally try to travel through the Netherlands outside of the standard seasons and peak moments. Nature is just as pretty on a random day in the week, late in fall, or when it's not sunny. This allows you to experience your surroundings in a very different way to how you would on a sunny and crowded Sunday afternoon. When you go outside on days with bad weather you will always be rewarded with a surprising and unexpected beauty.
Finally, is there something you would like to be remembered for?
I have a wish to contribute to a better living environment and changing culture. It would be nice if people would remember me as a designer who kept introducing new things to enrich their lives.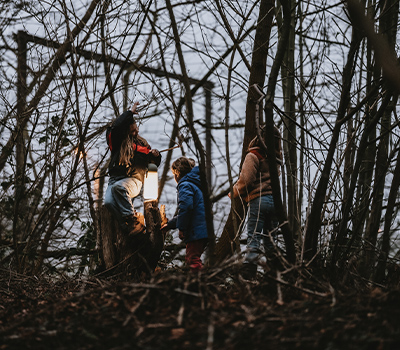 To keep up with Floris Schoonderbeek's work, check out his website here.