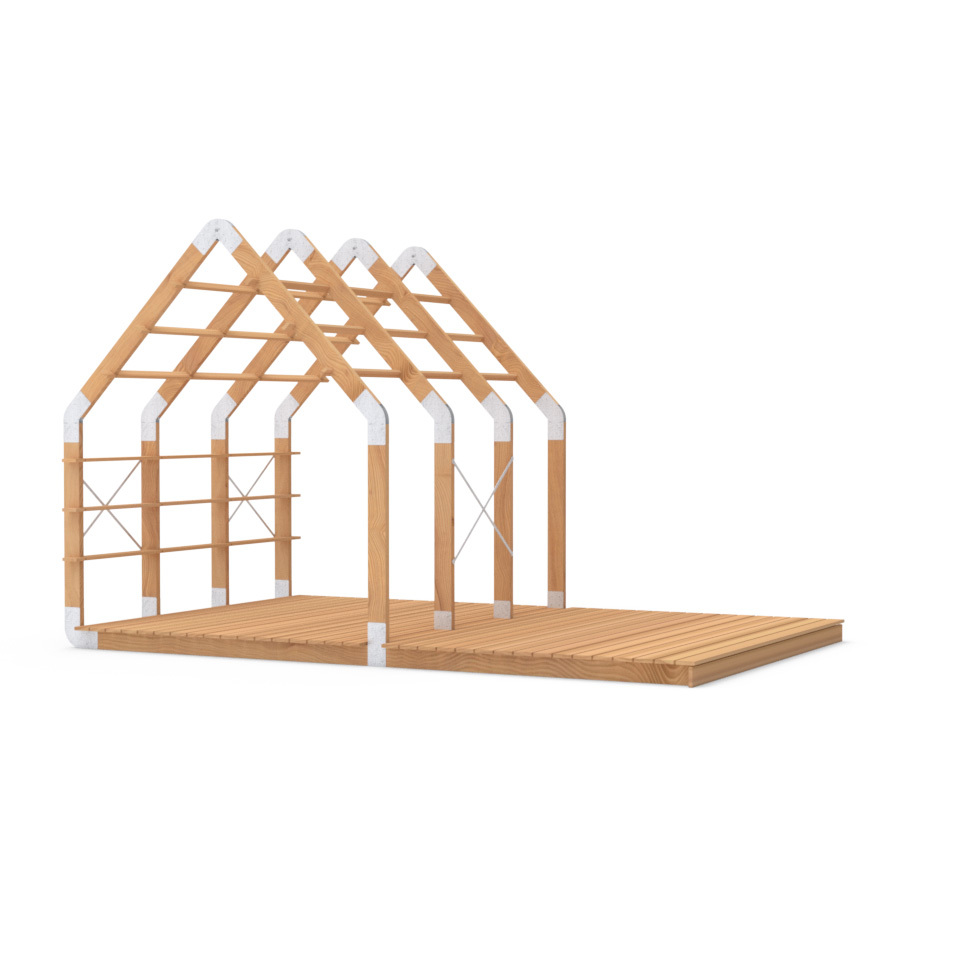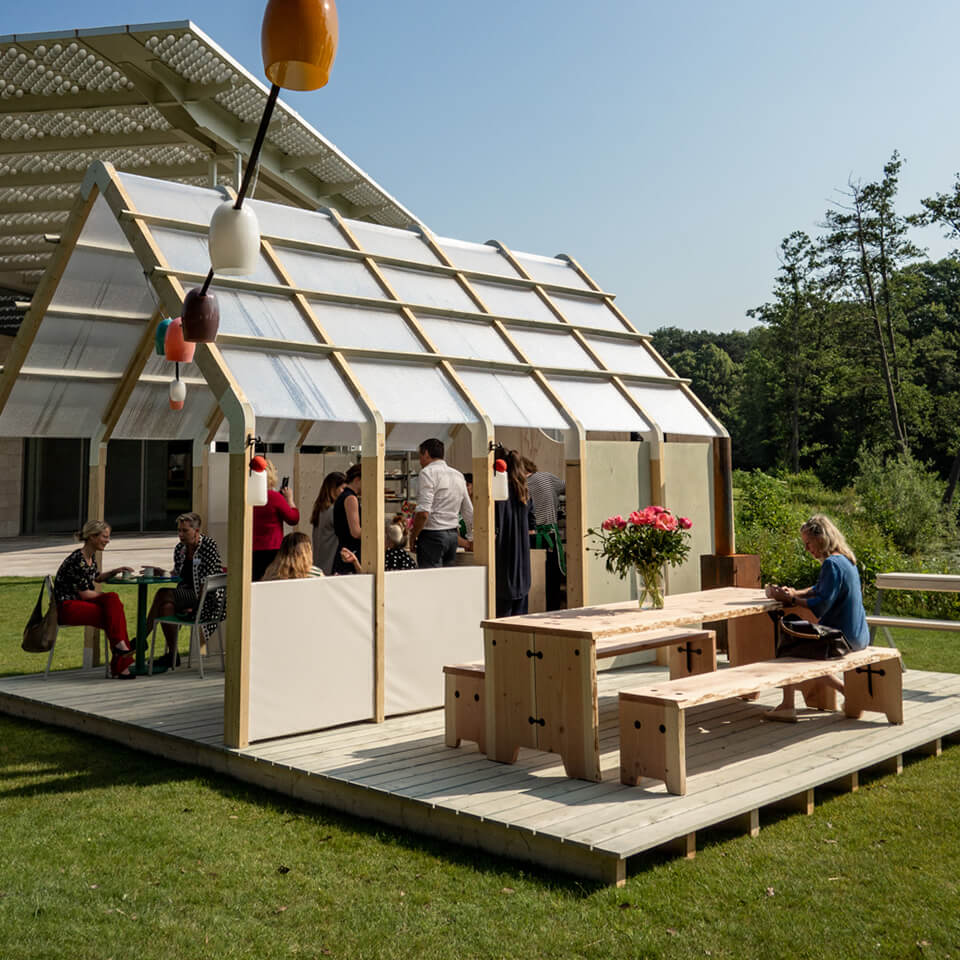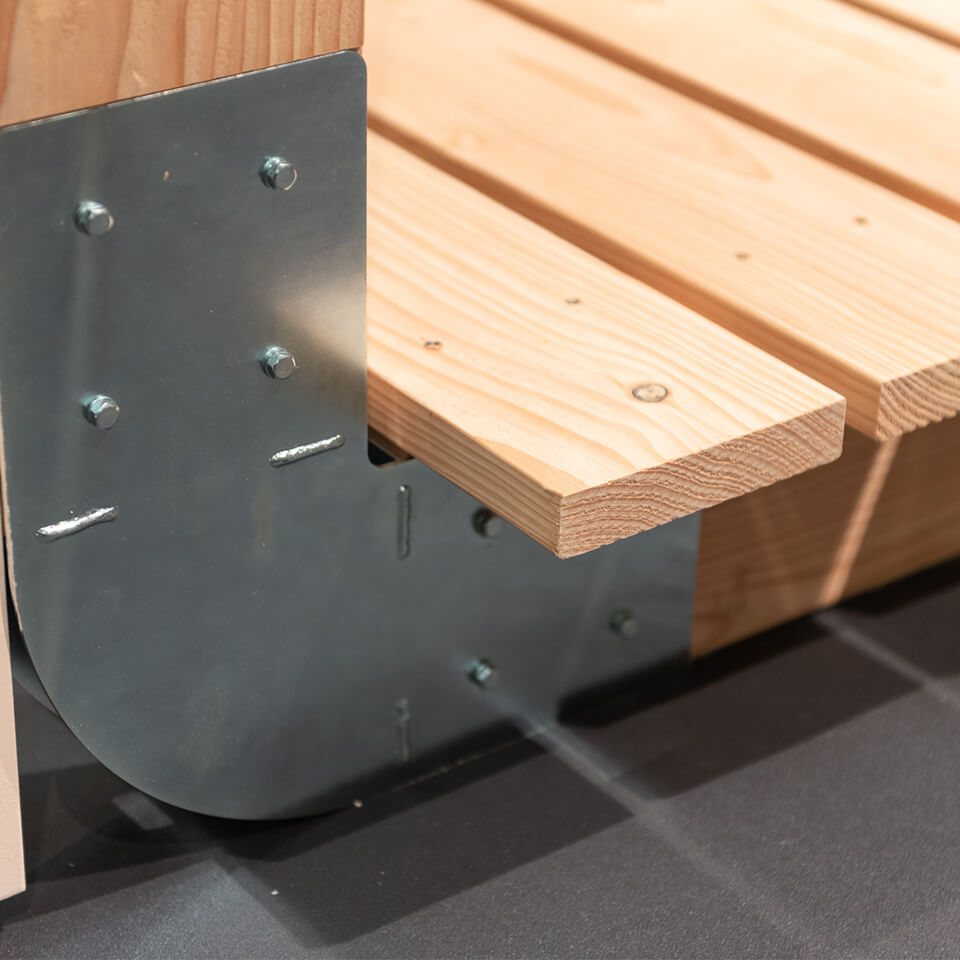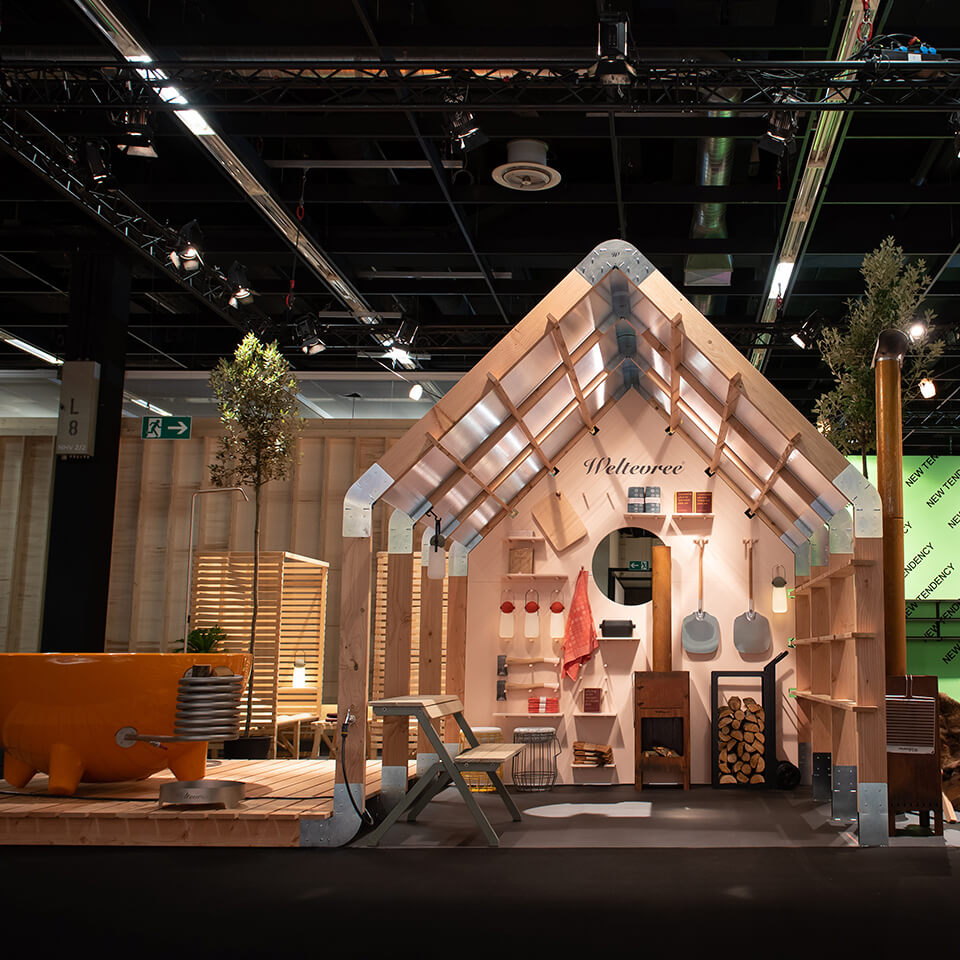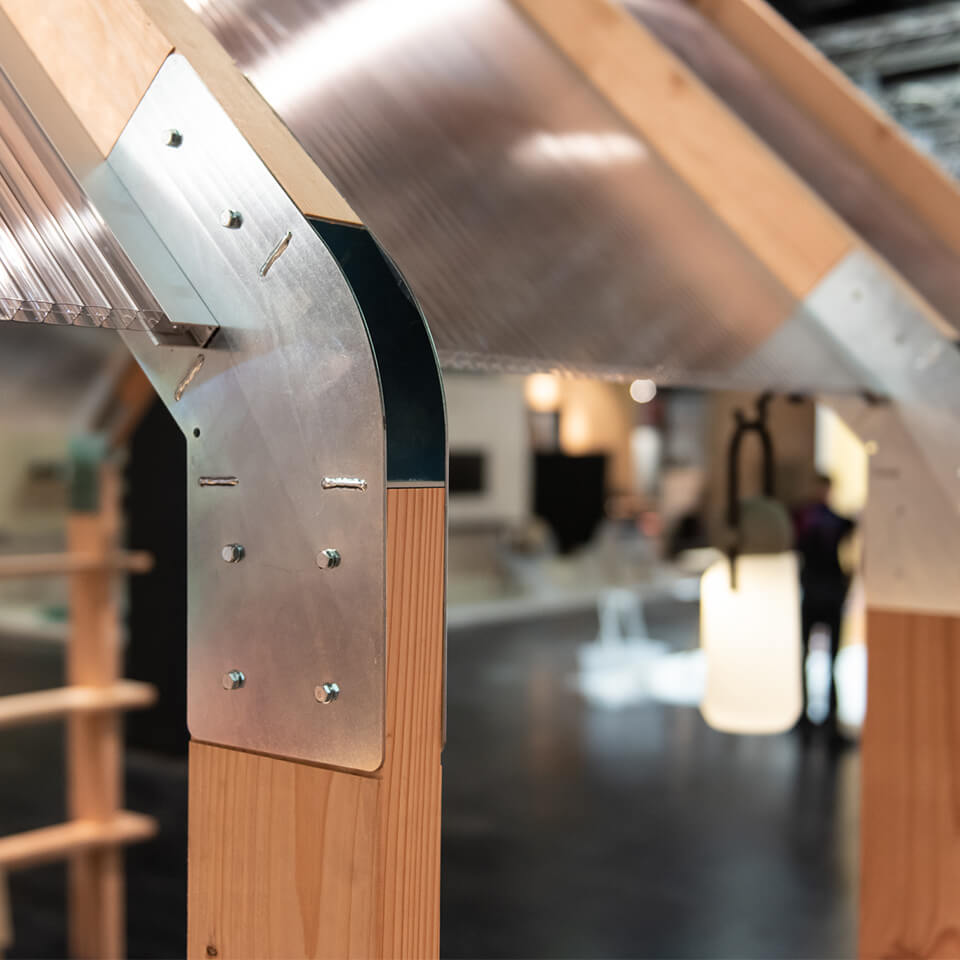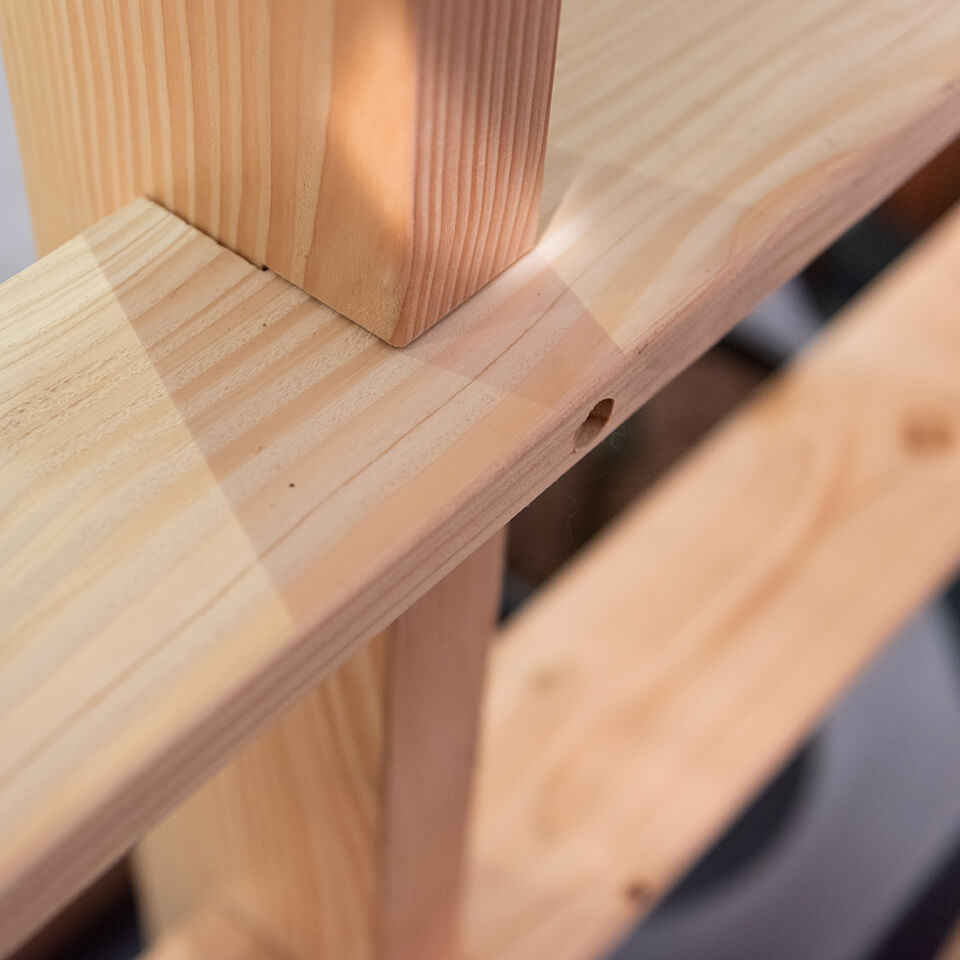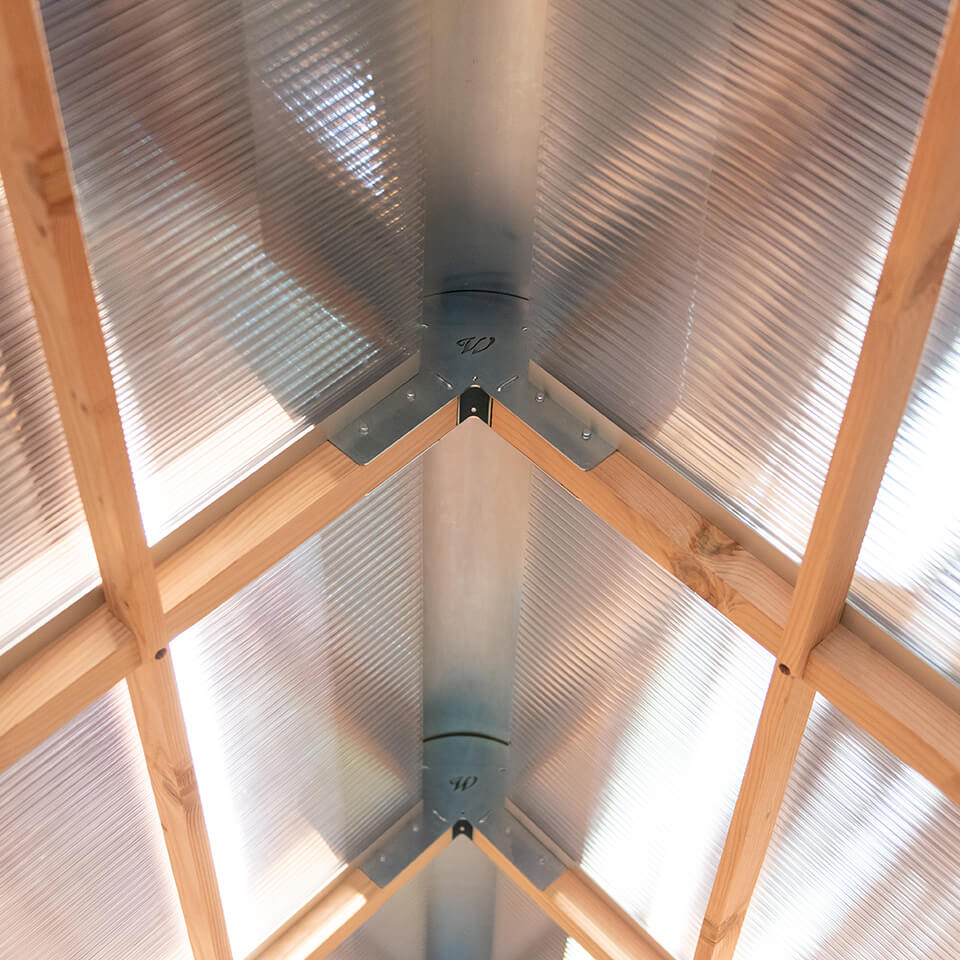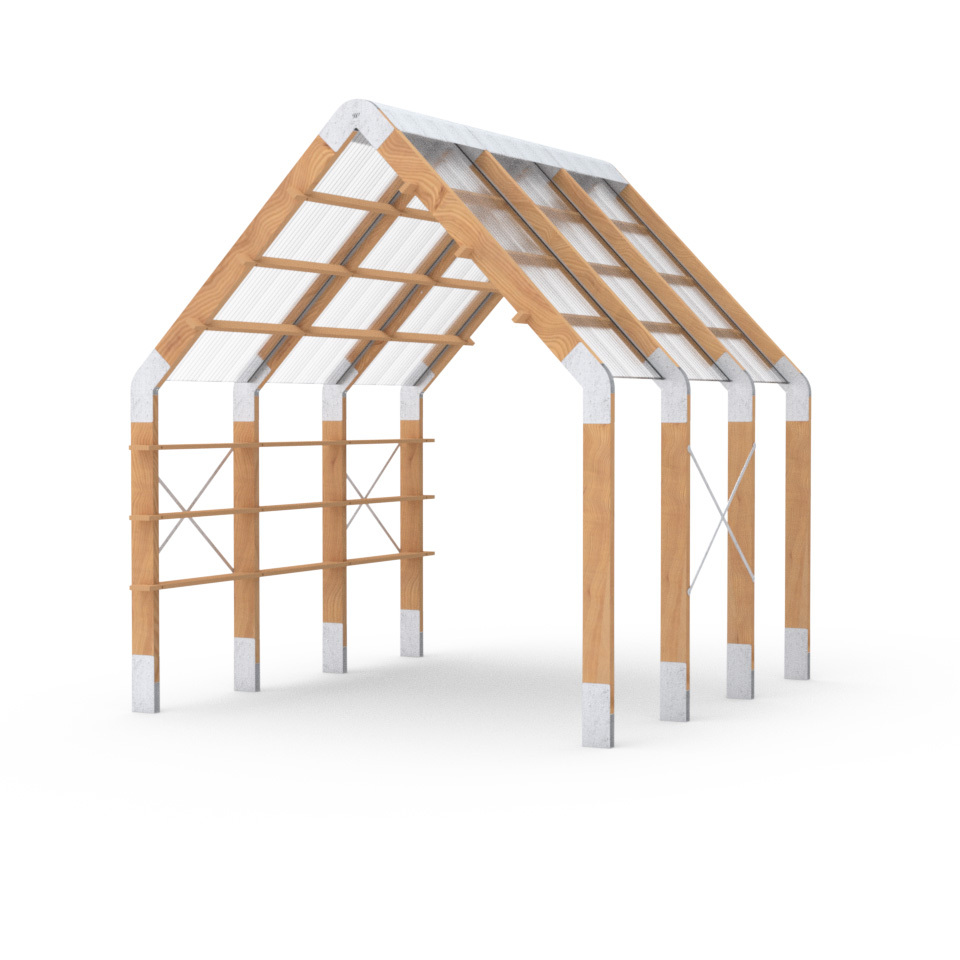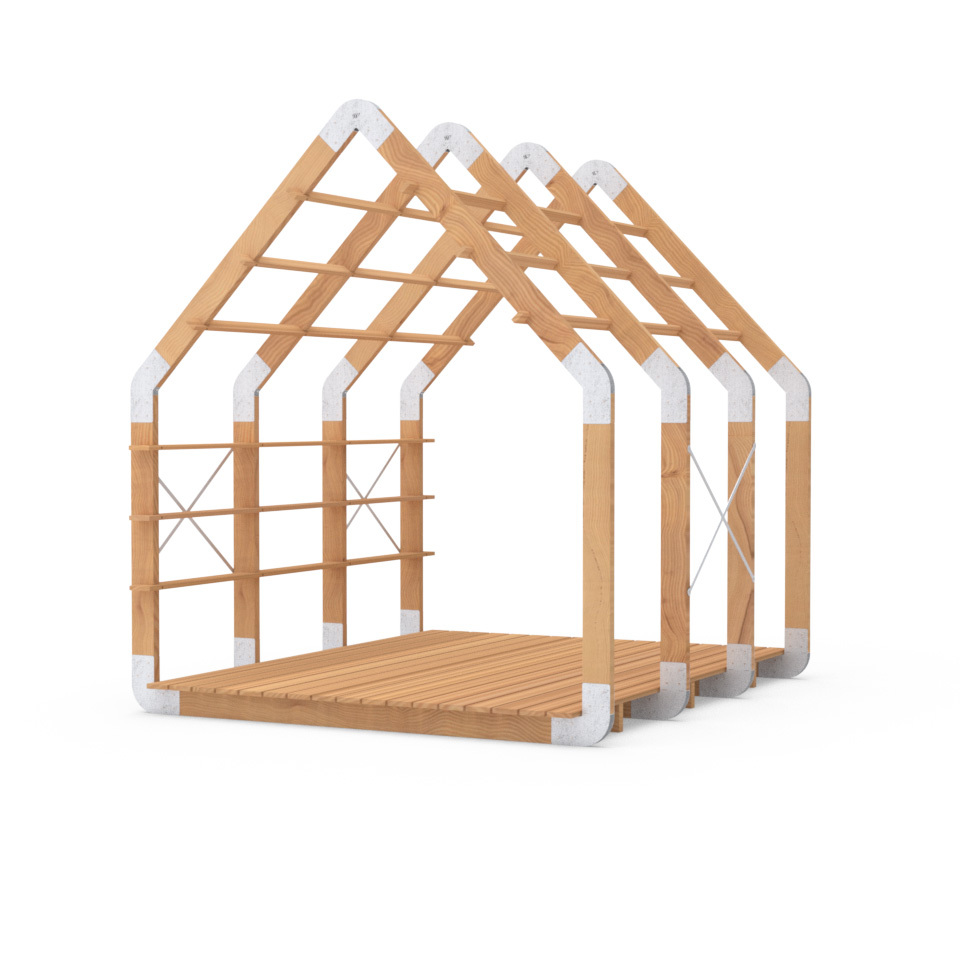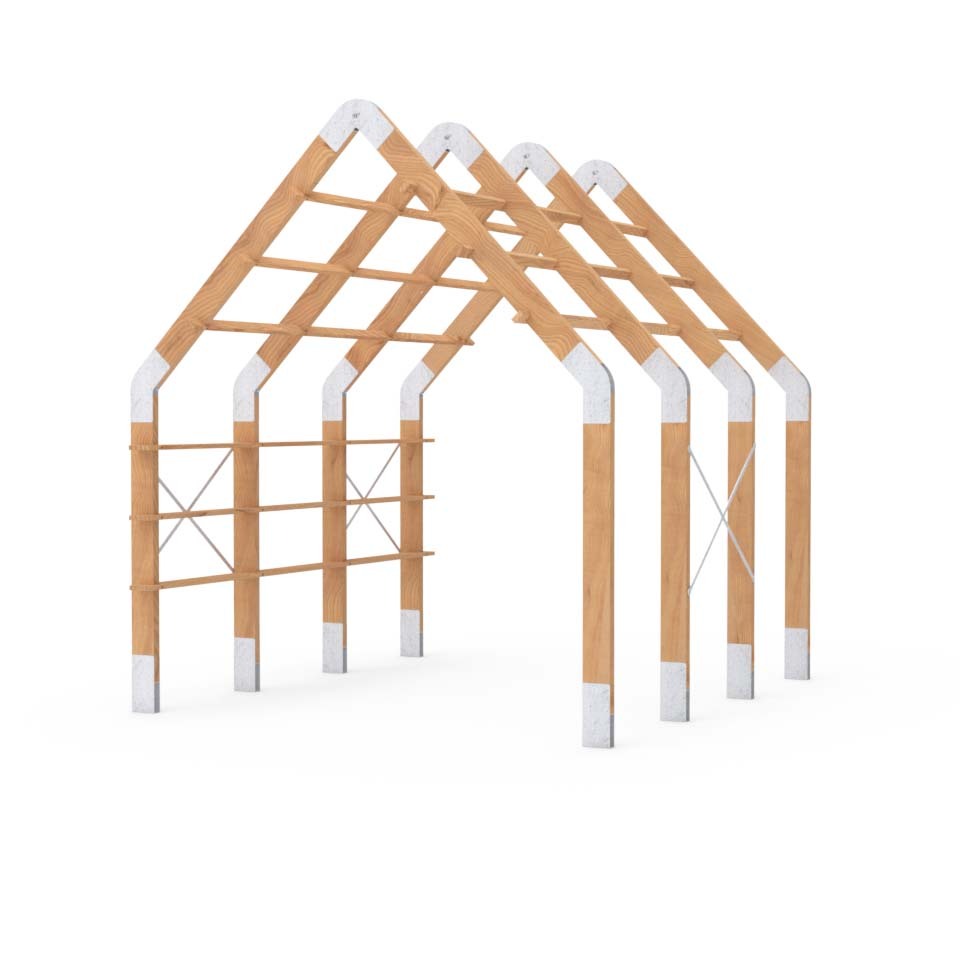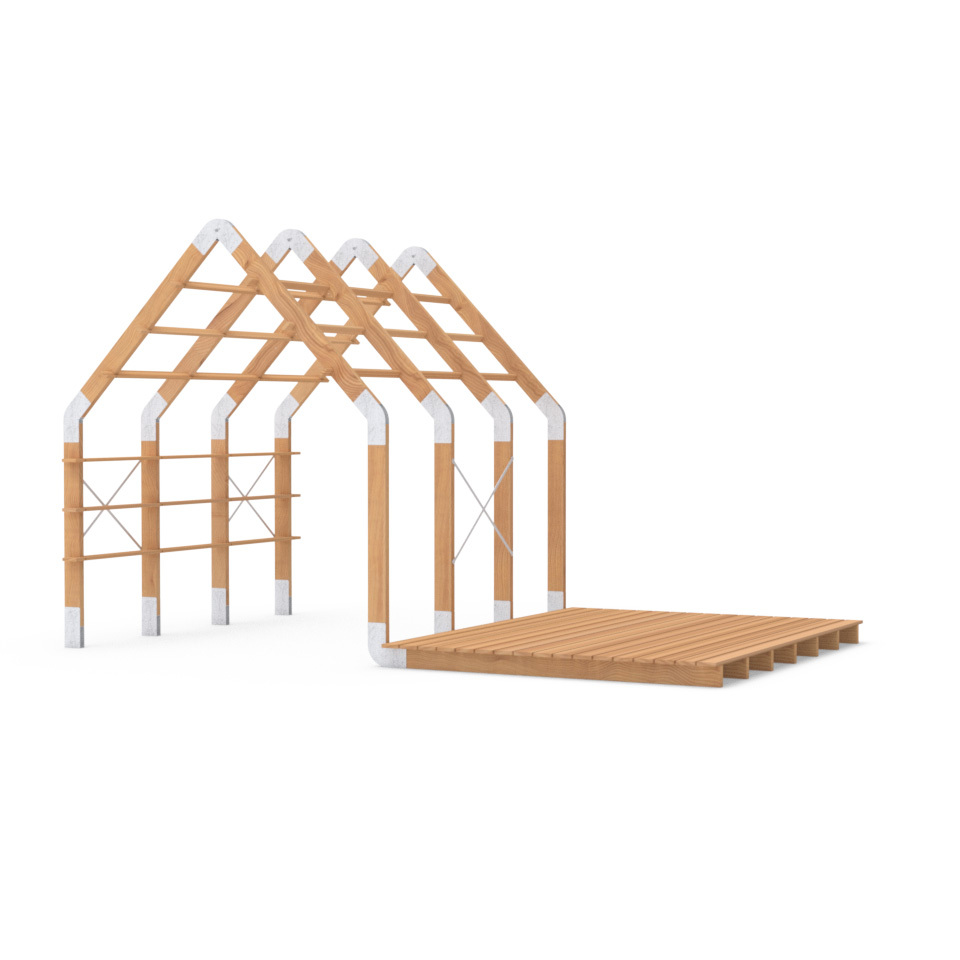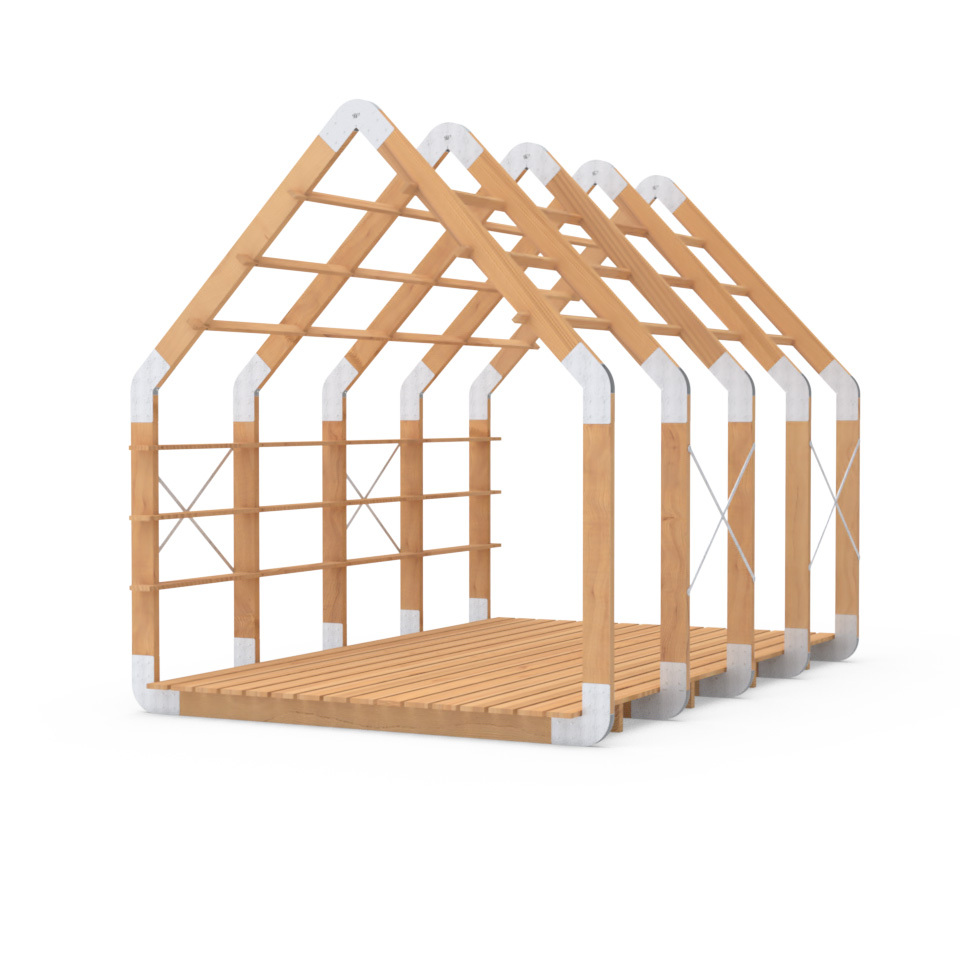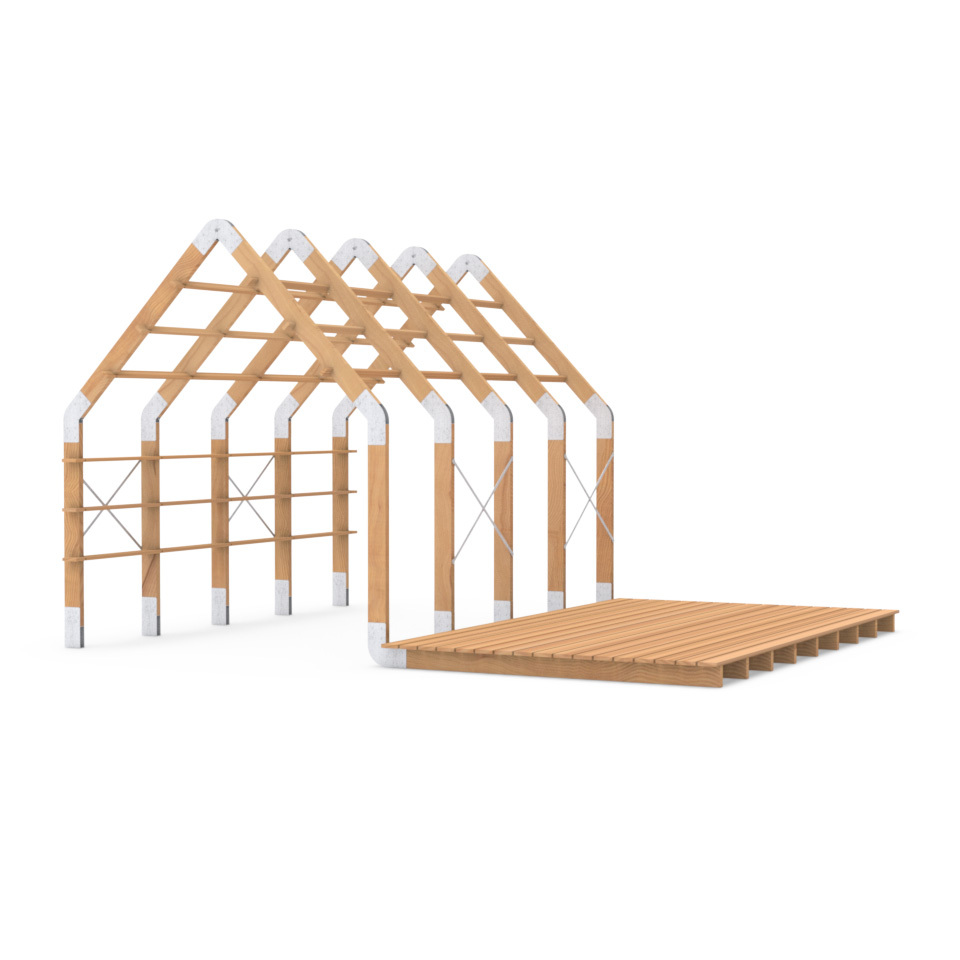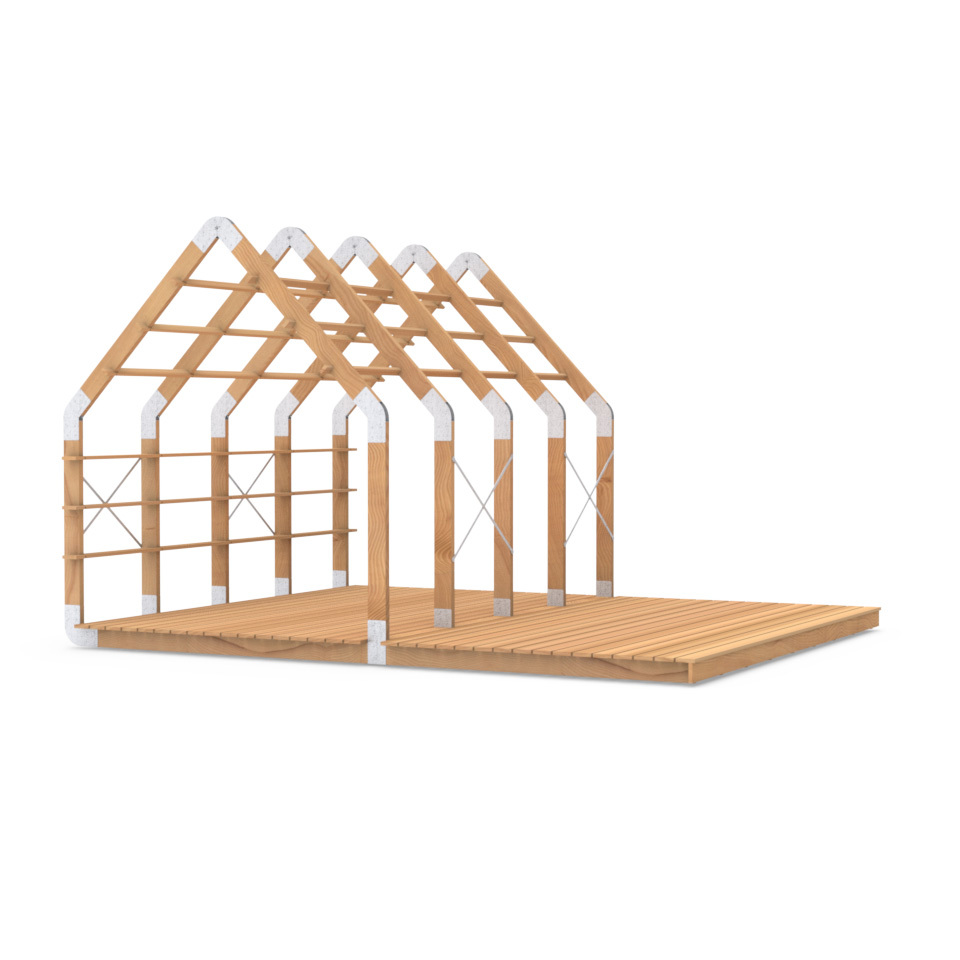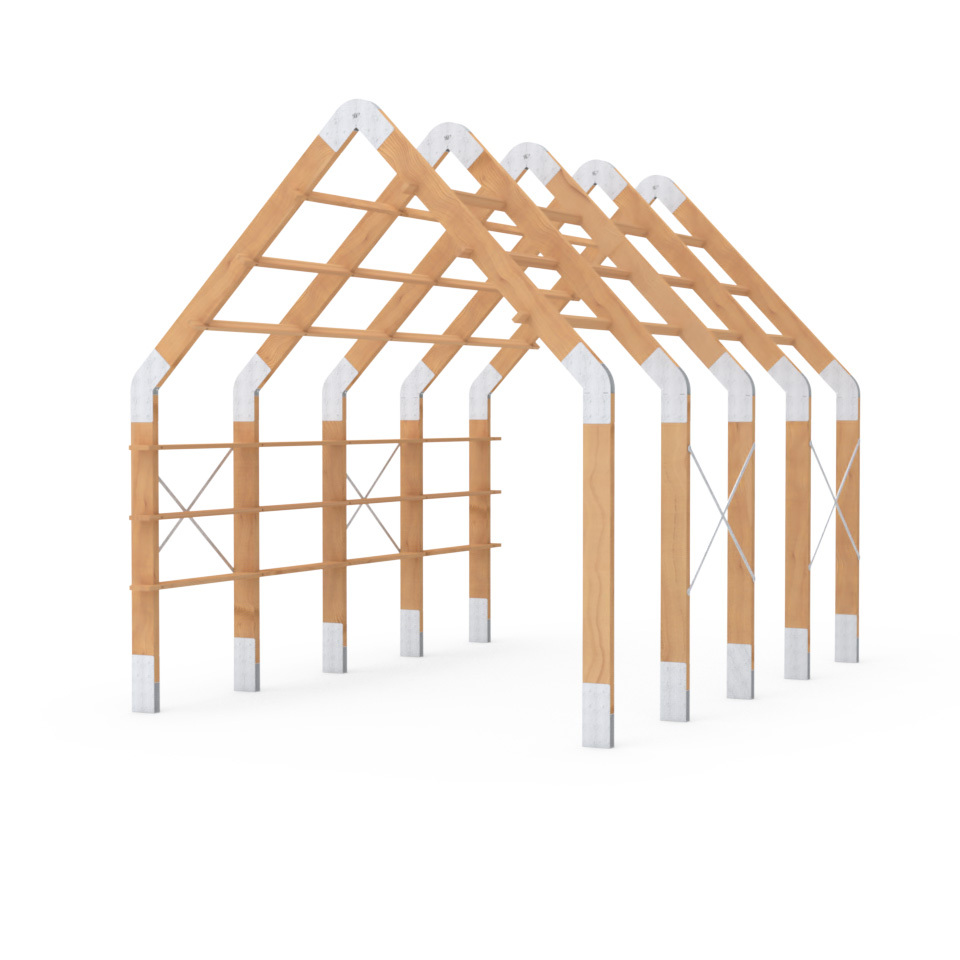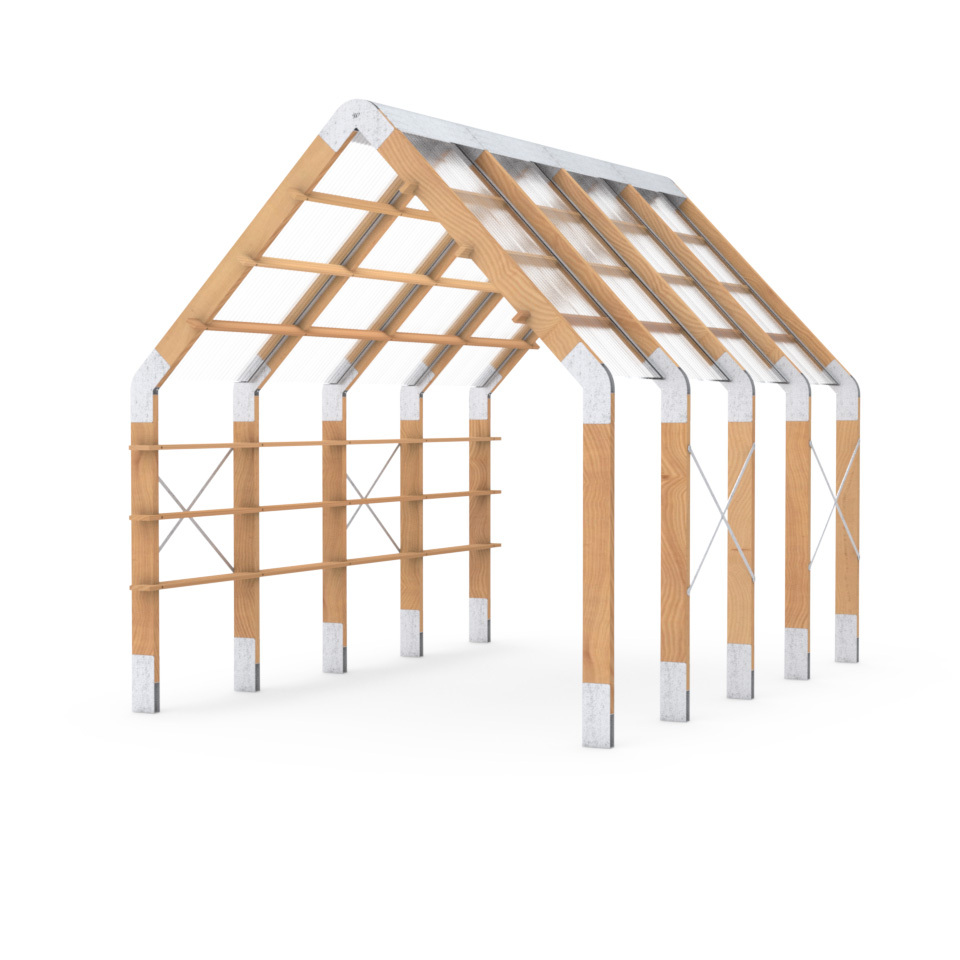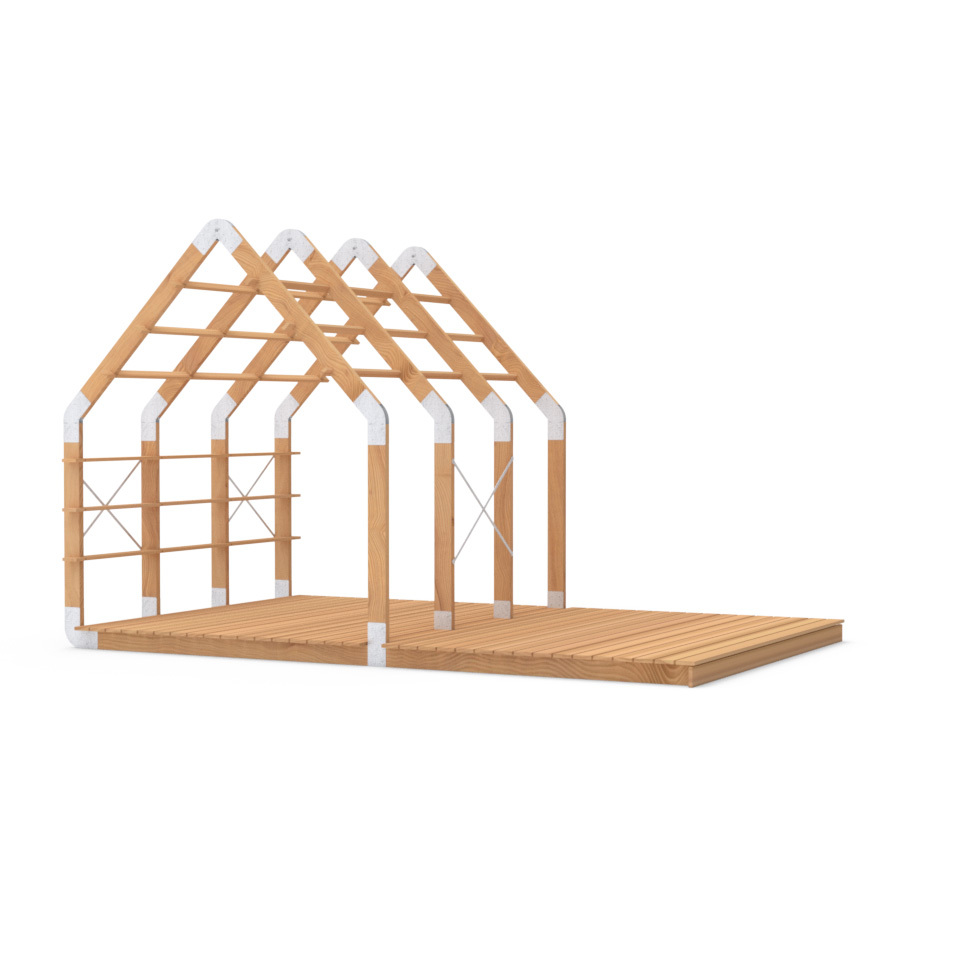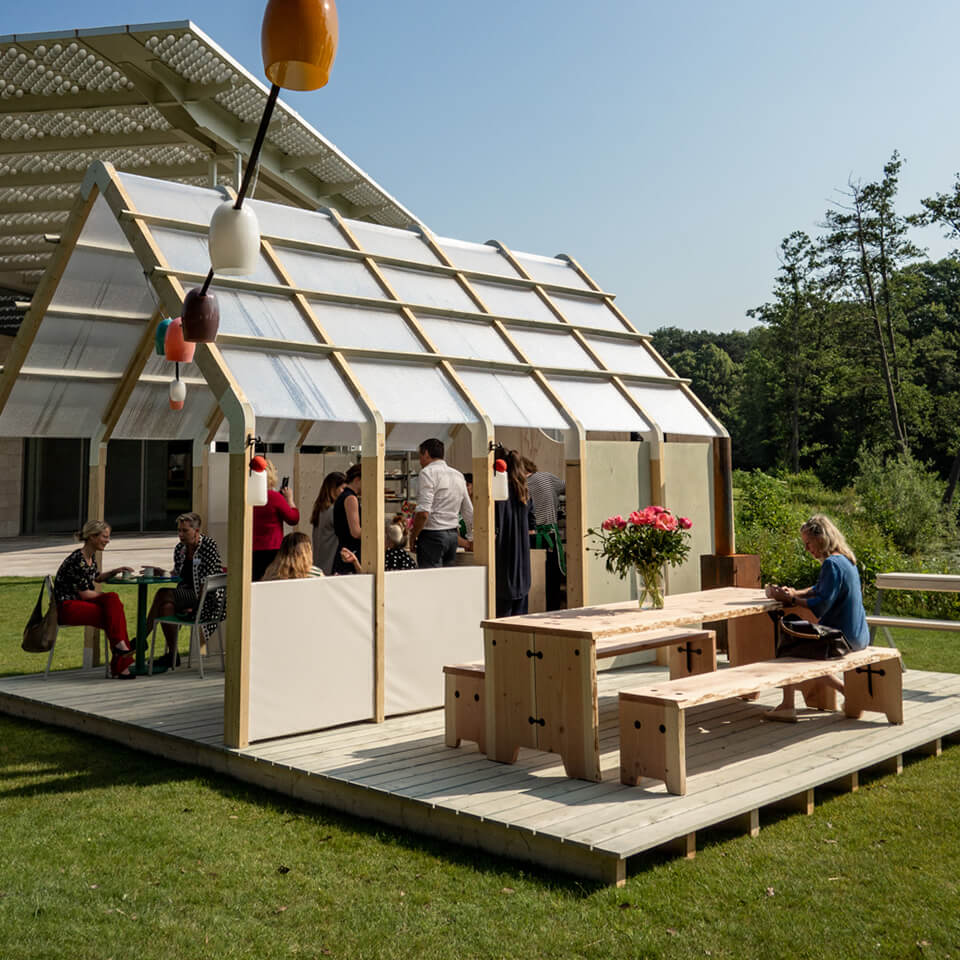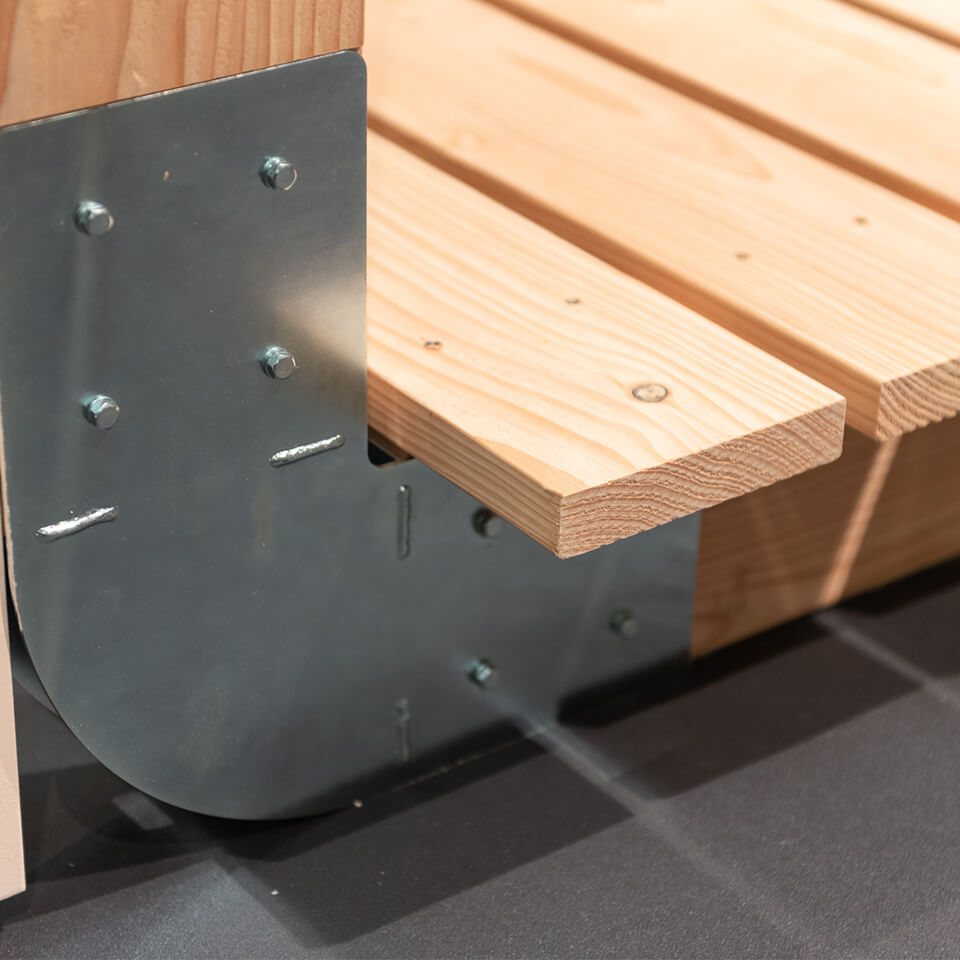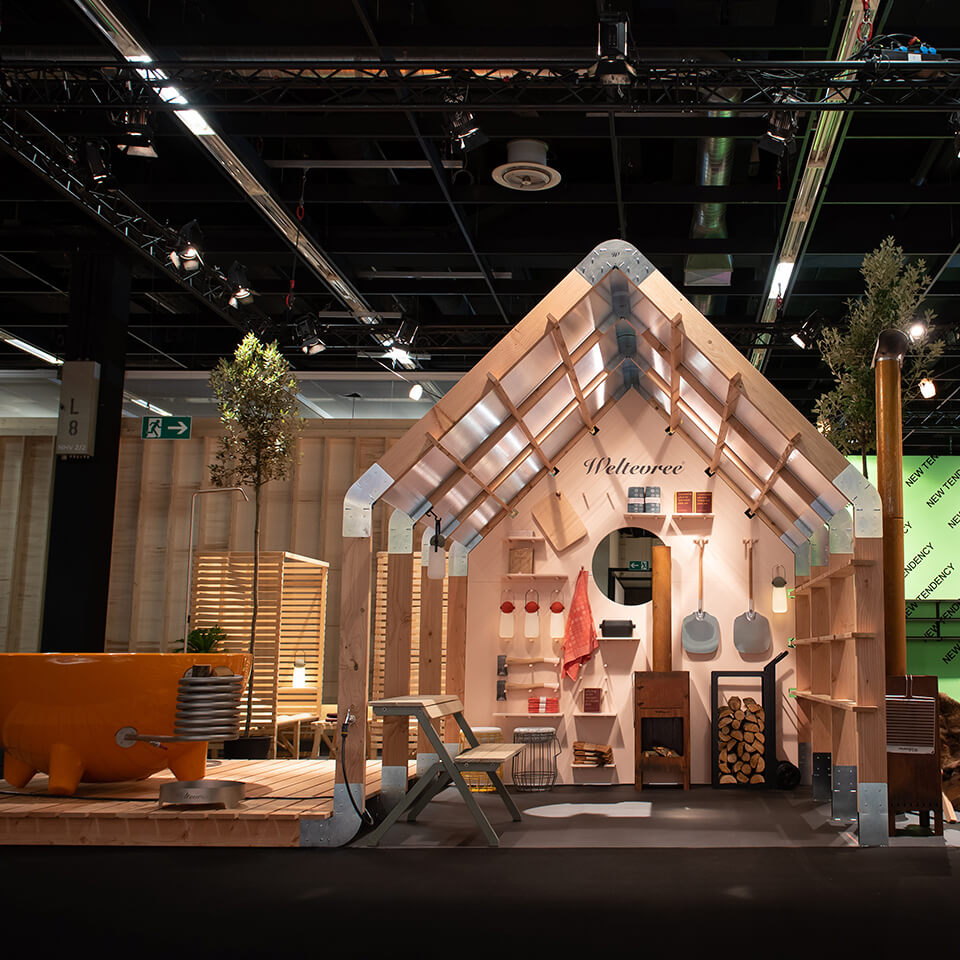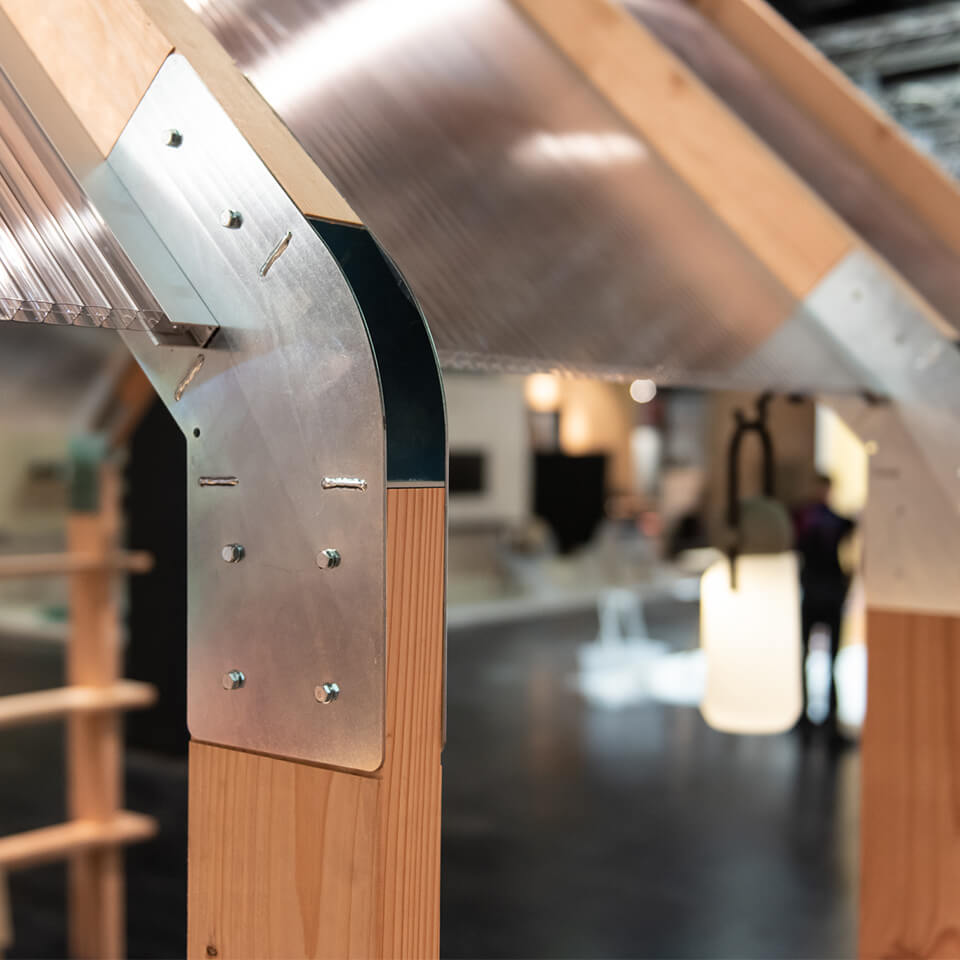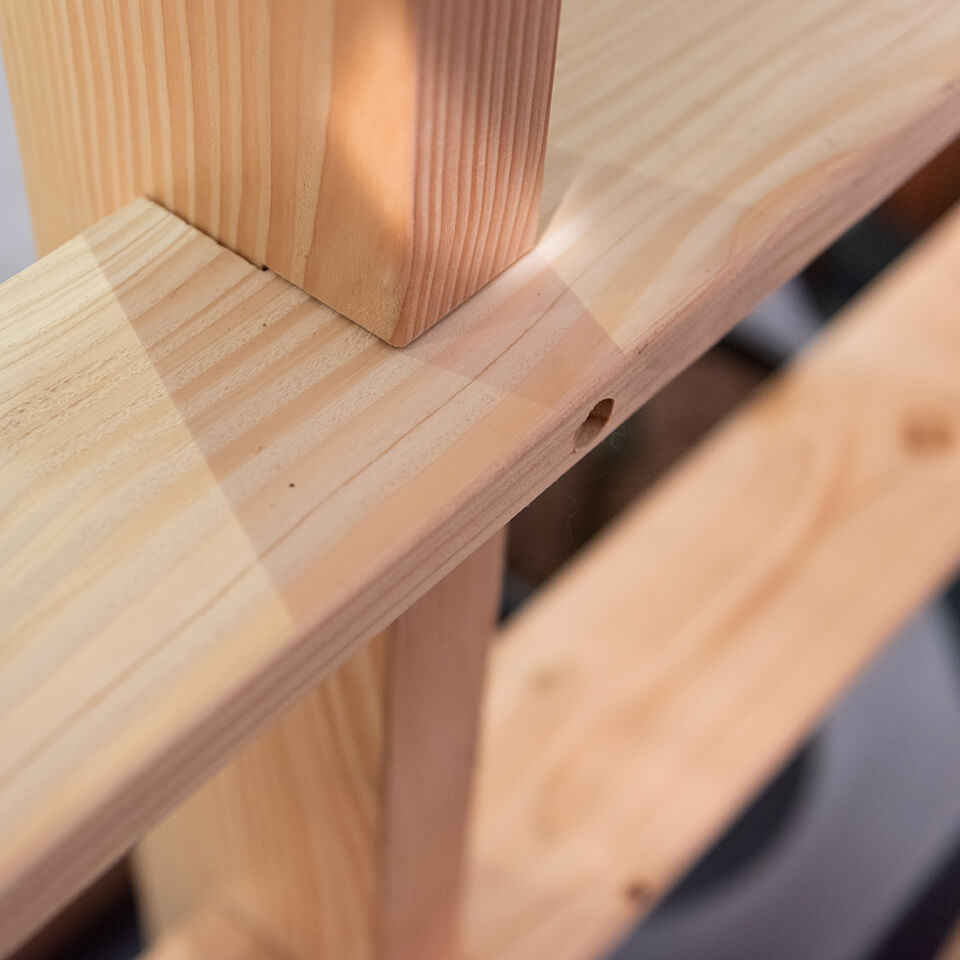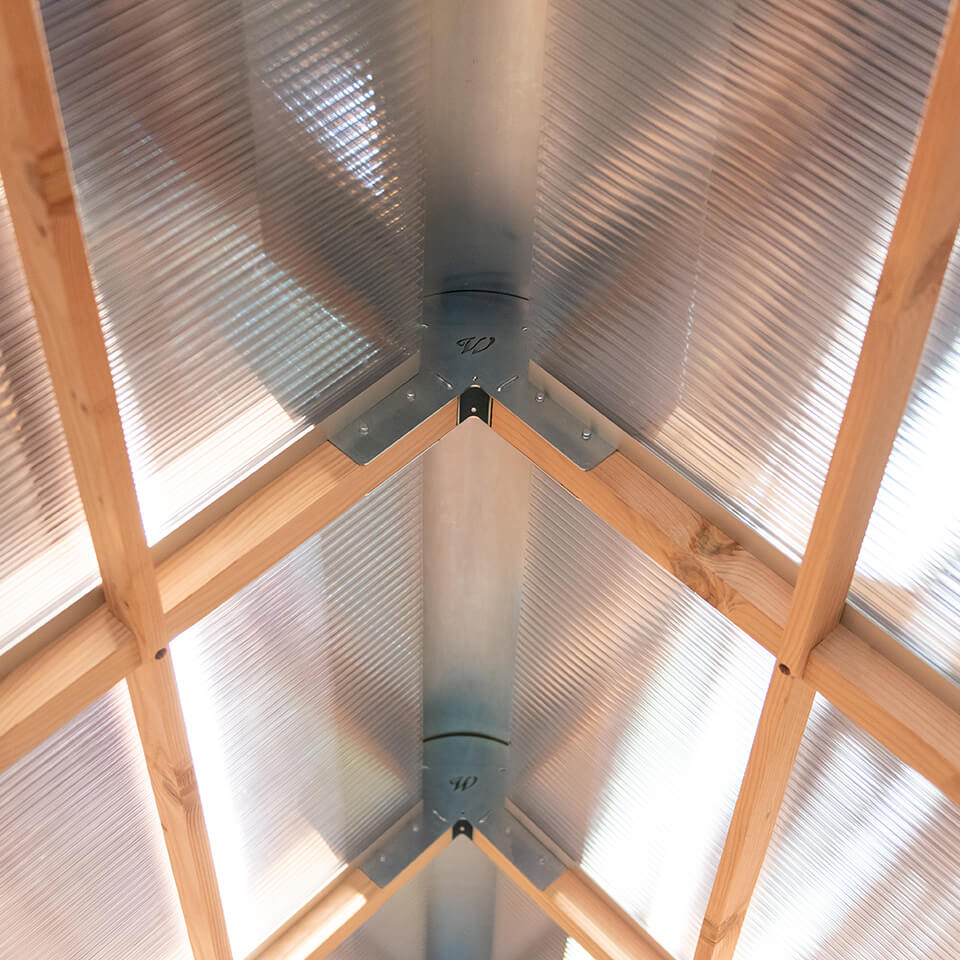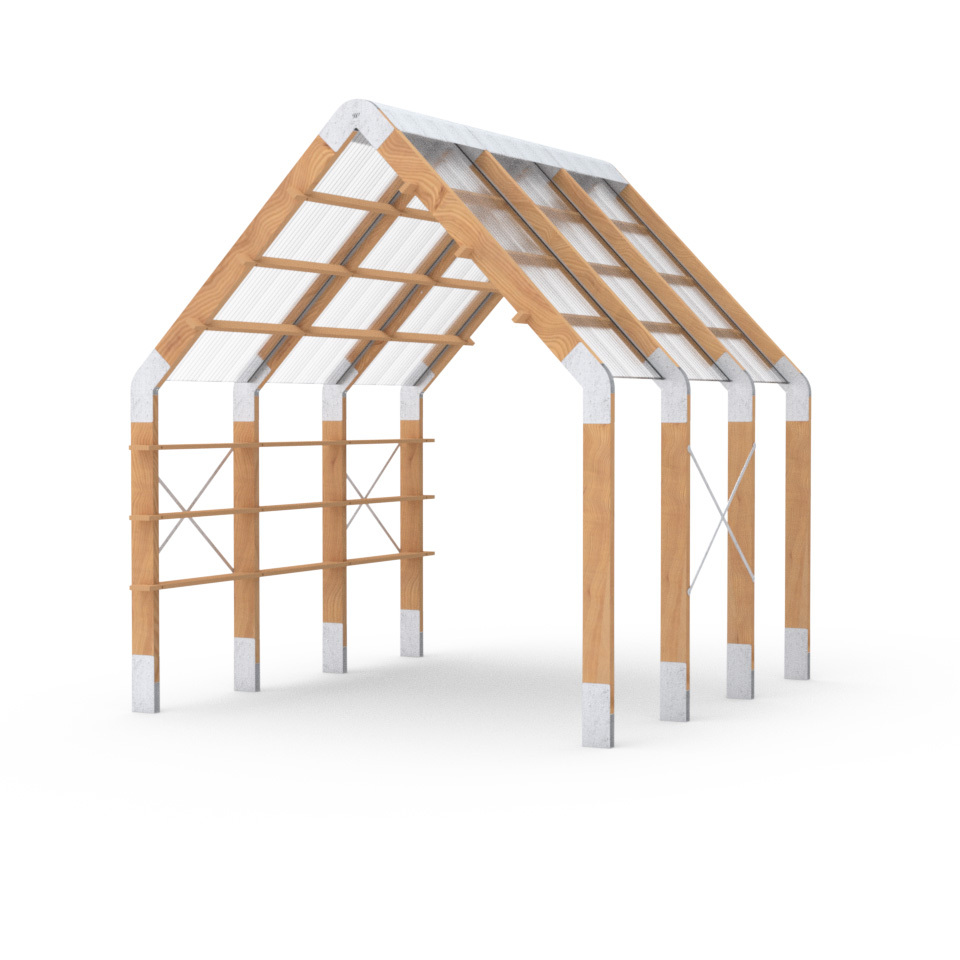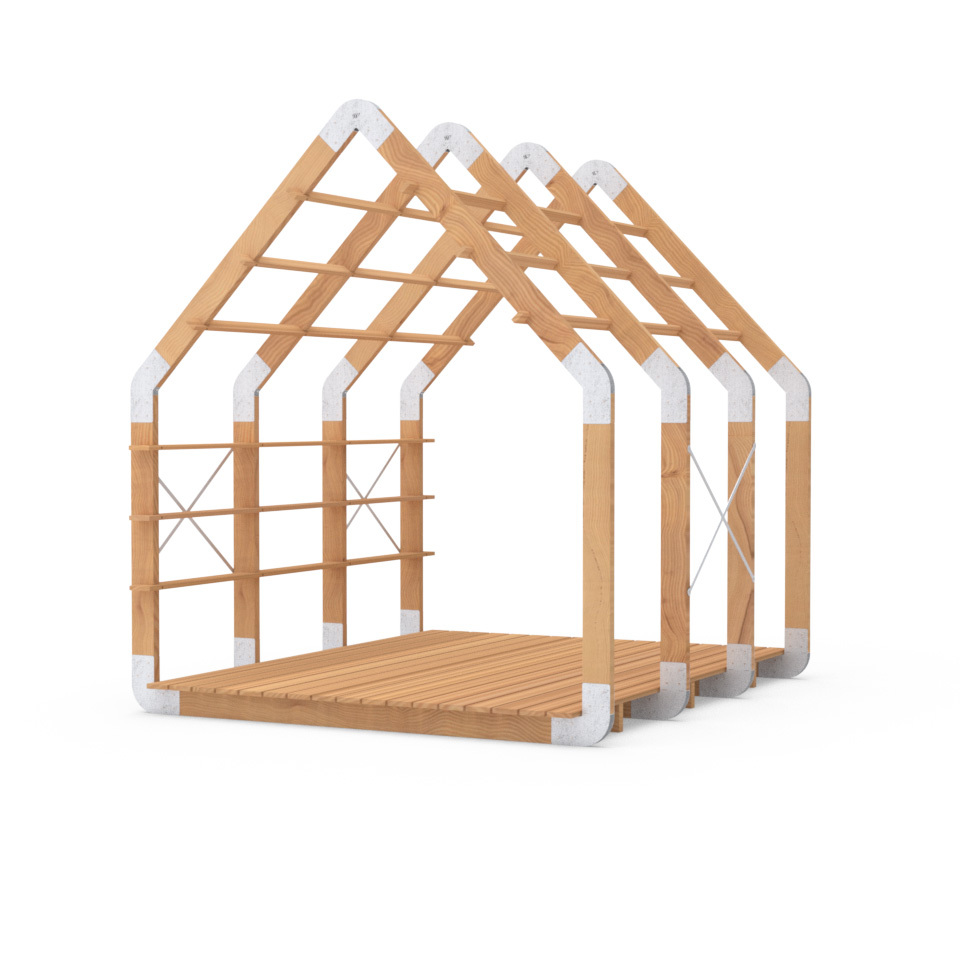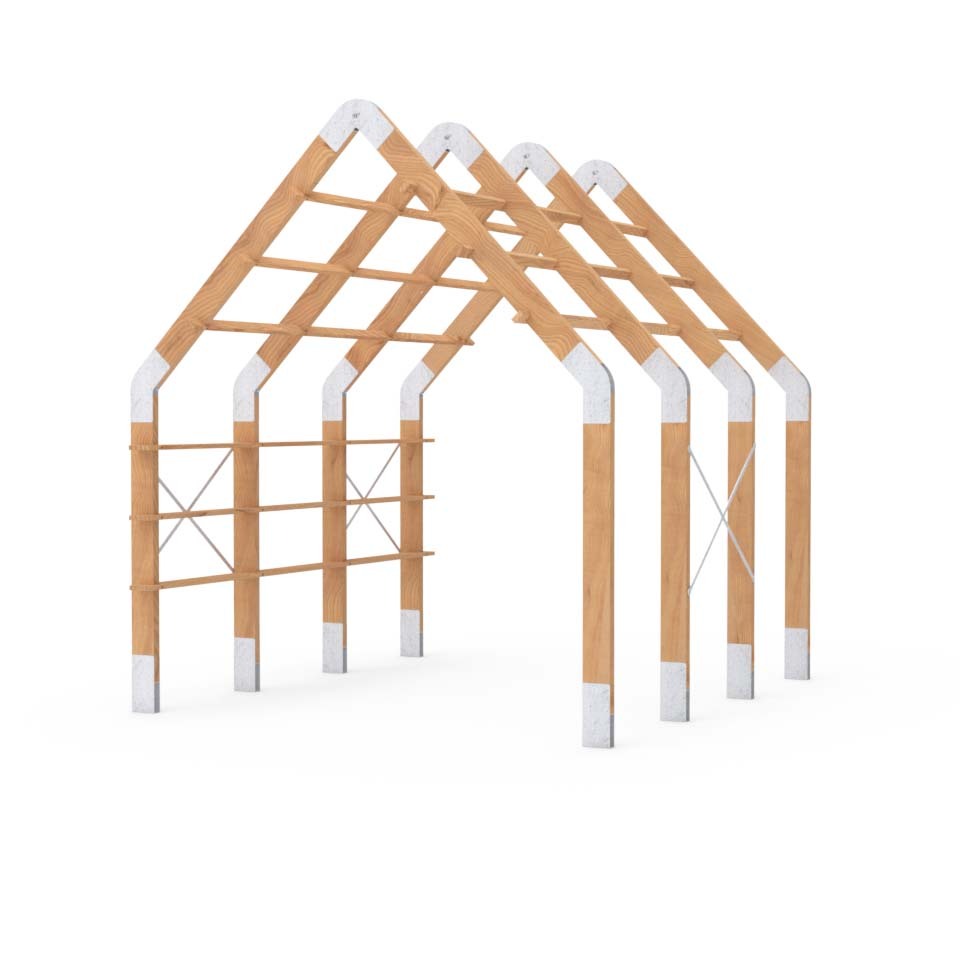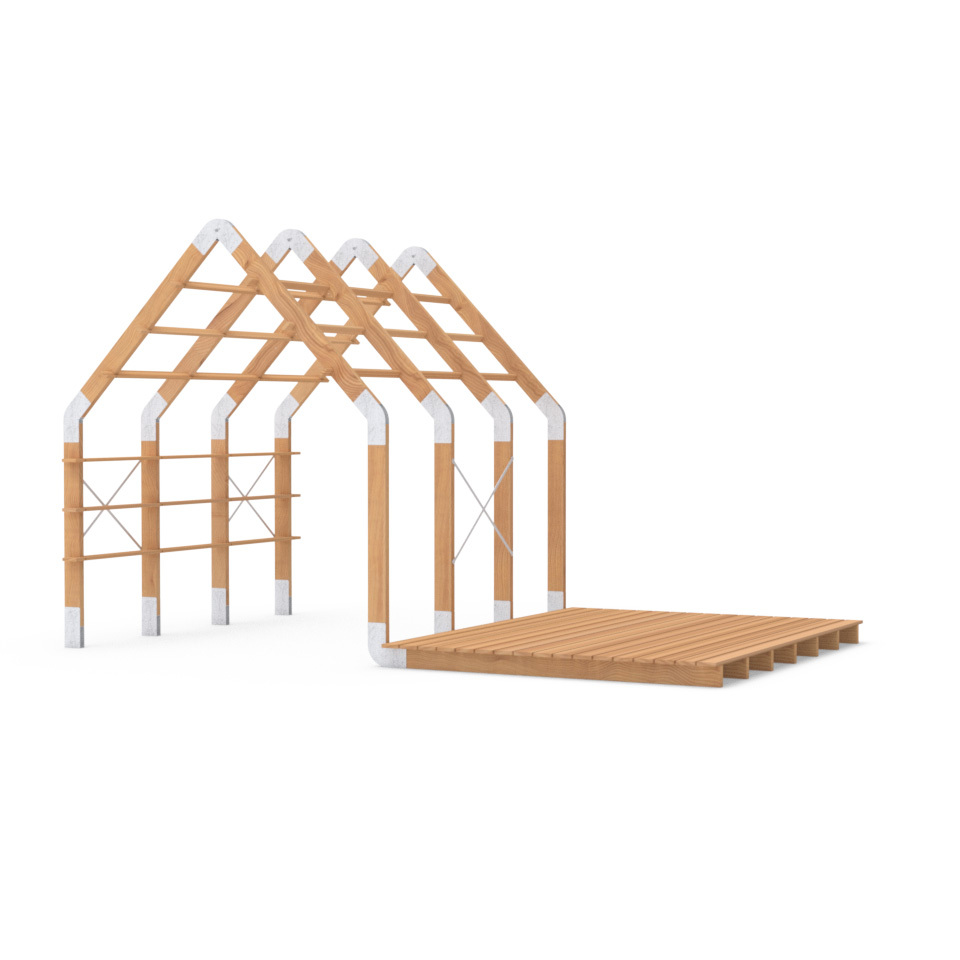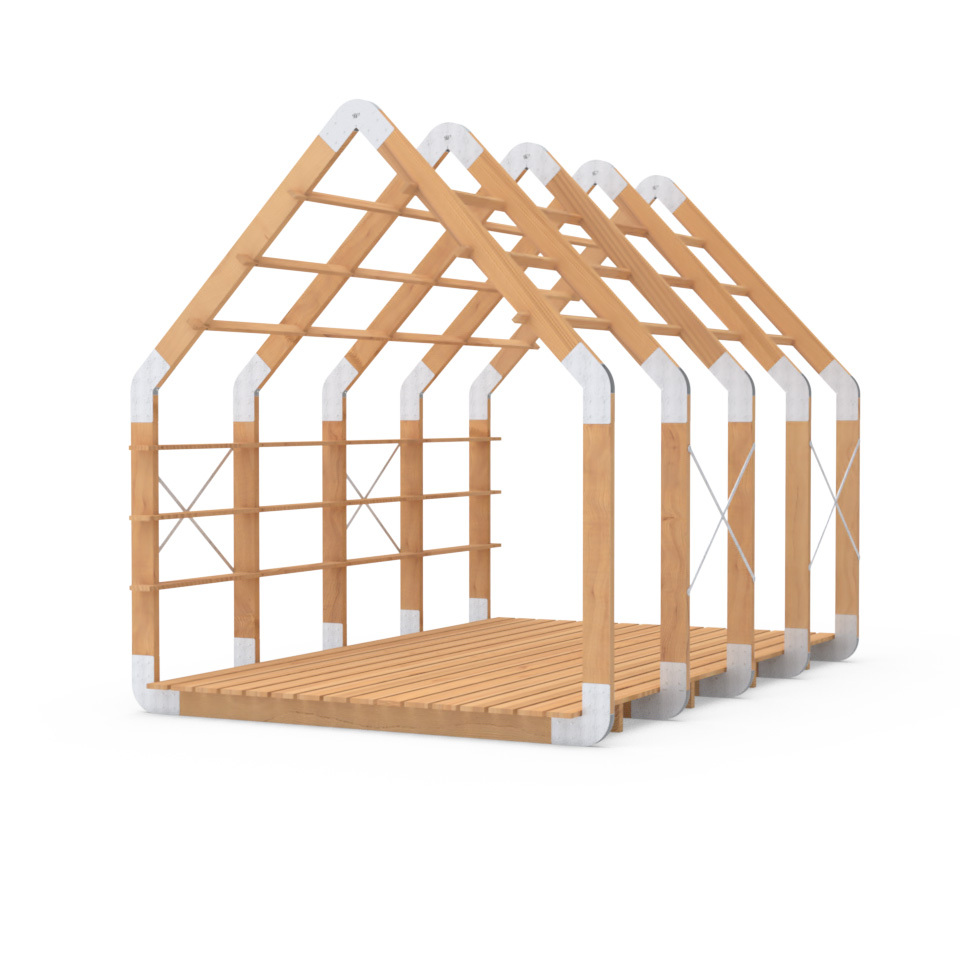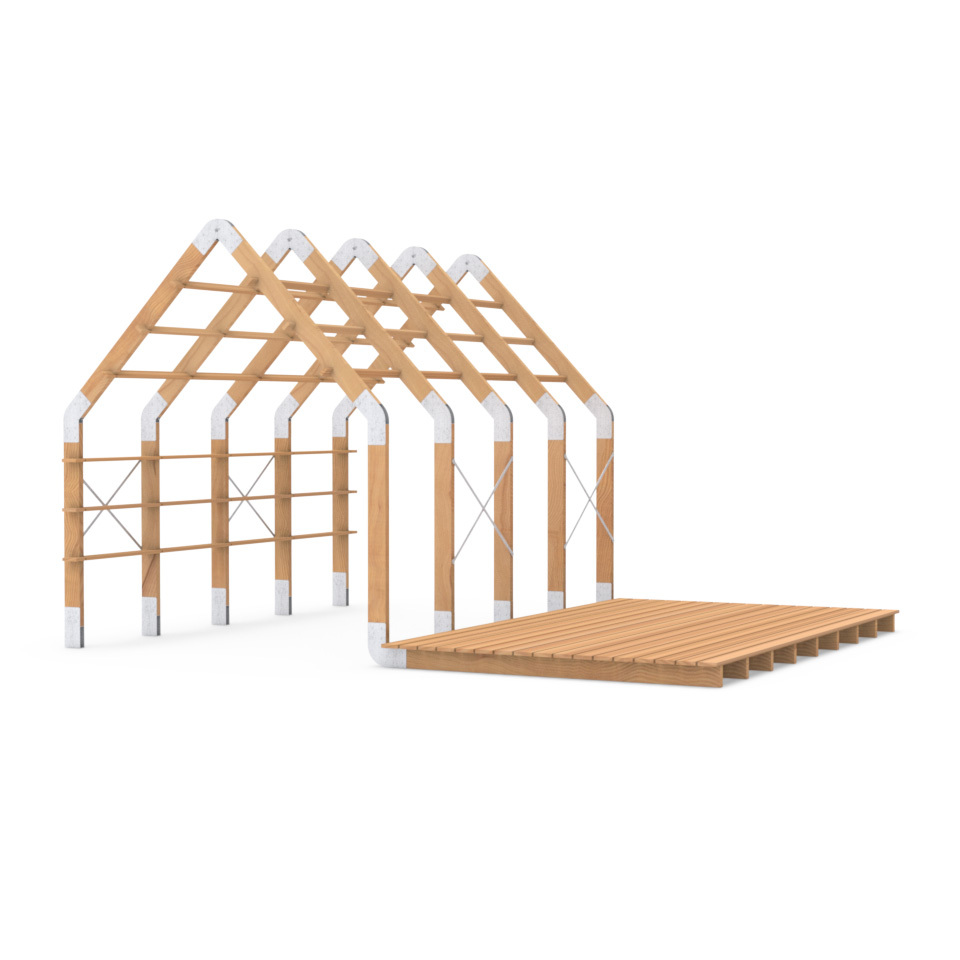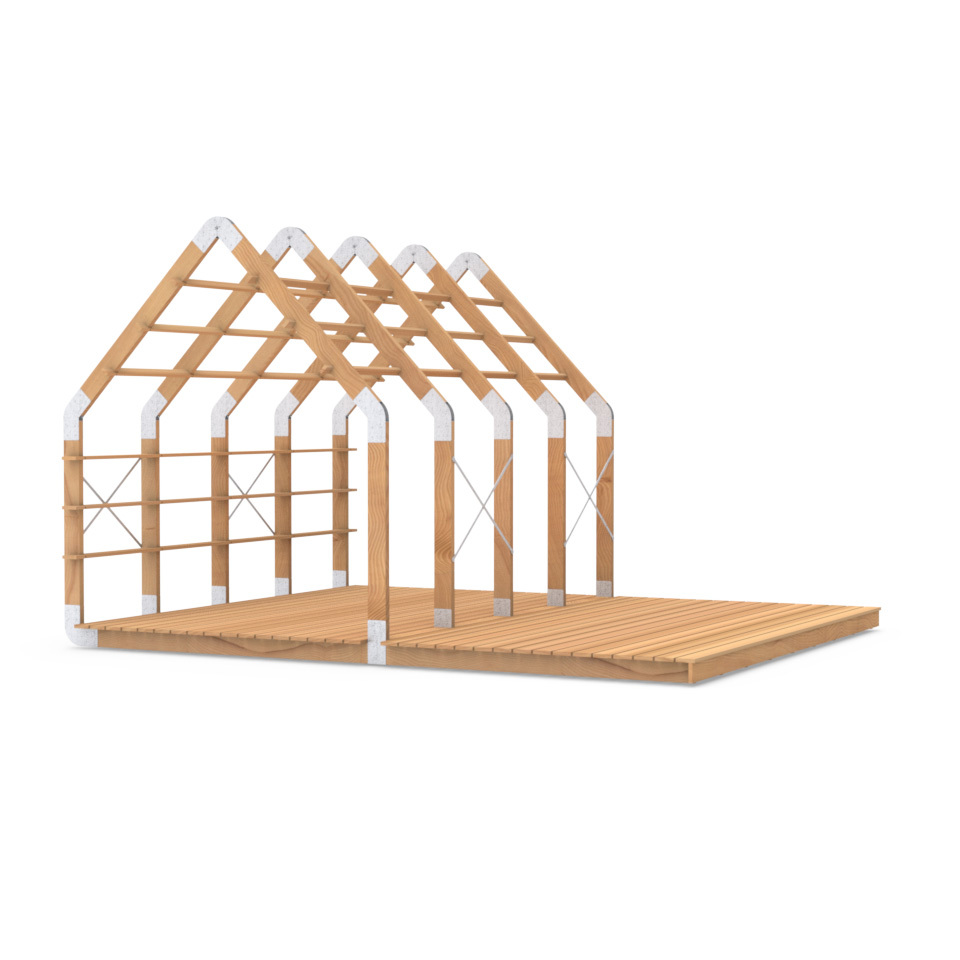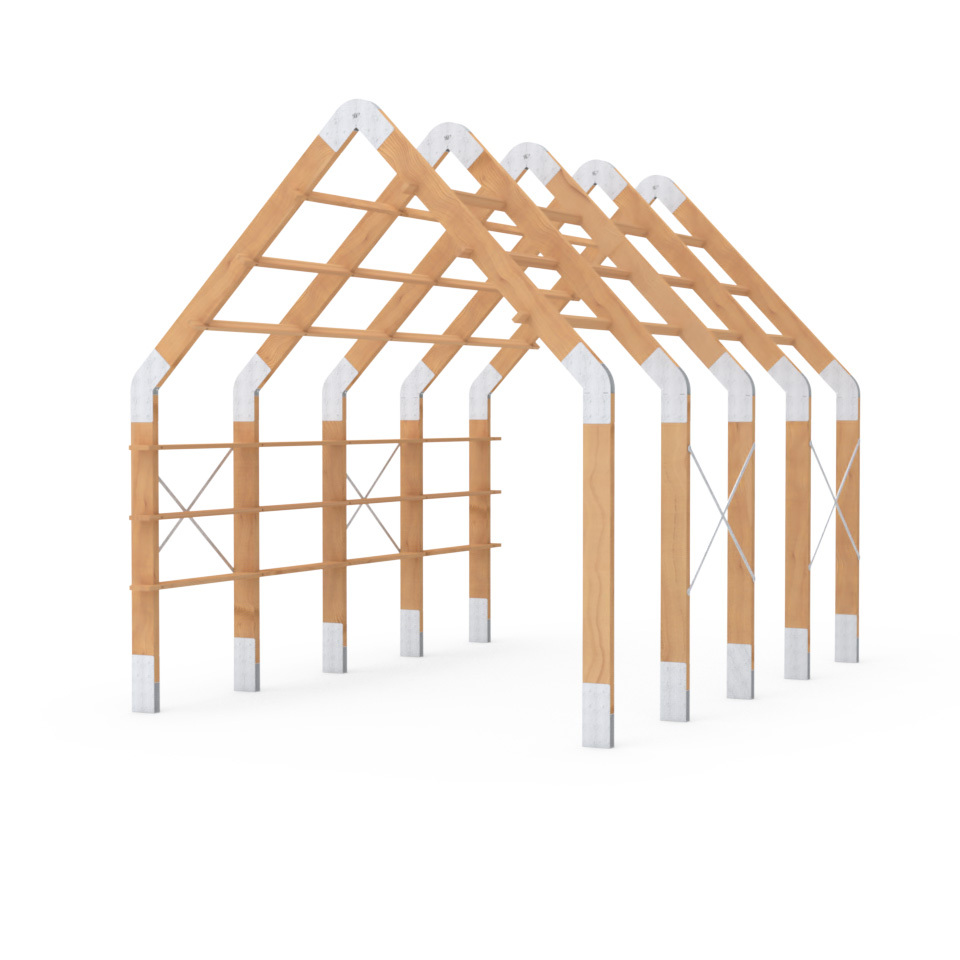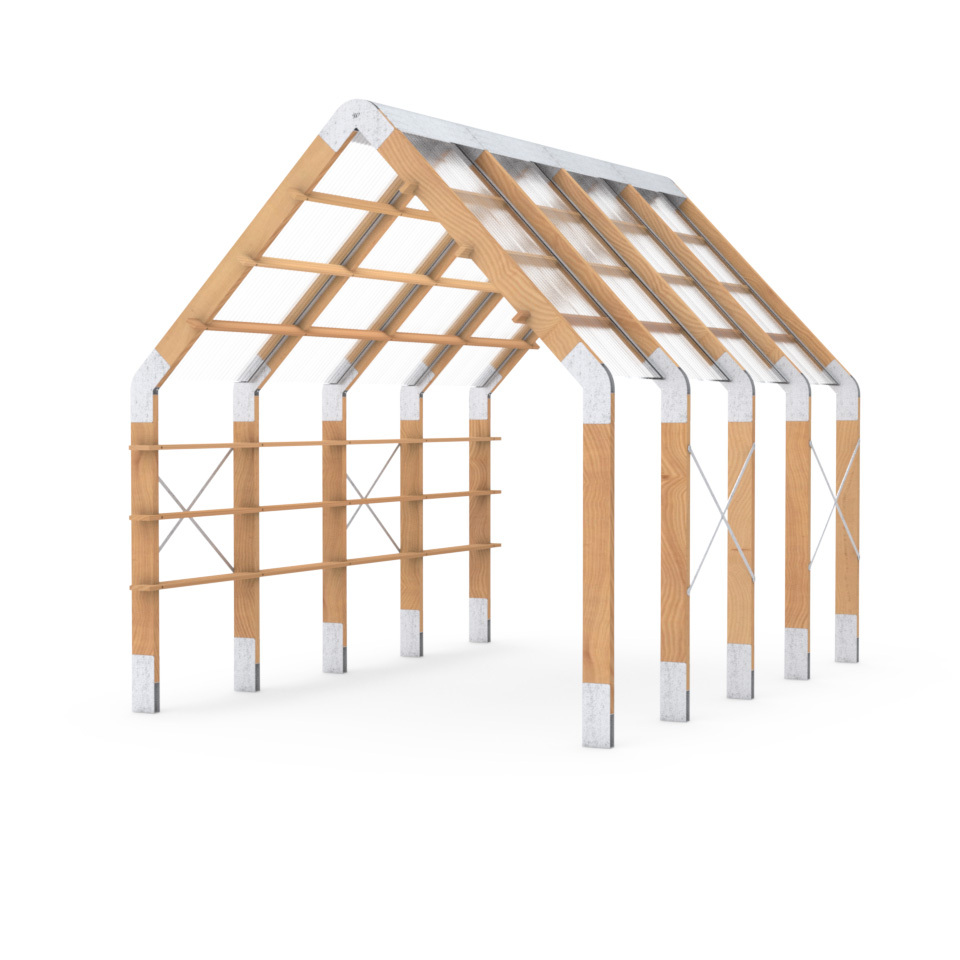 FRAMEHOUSE 4 ARCS - TWO FLOORS
Delivery time 7-8 workingdays *
The Framehouse by Weltevree provides an inviting and screened-in area within a larger space. The cottage shape, open construction and wood create an accessible feel. The Framehouse fits perfectly into an open office interior or a sleek designer garden. Place a lounge piece or garden table in the Framehouse and dress it up with plants and lamps. The Framehouse provides the foundation for a personalized space.
The minimalist house, designed by Floris Schoonderbeek, is constructed from beams of high-quality and durable Douglas fir wood. The beams are connected with smart steel joints. The Framehouse is available in two sizes: either with 4 arches (3.5m long) or with 5 arches (4.5m long). In addition, one platform can be installed indoors or outdoors and a transparent polycarbonate roof is available. The delivery time depends on the composition of your Framehouse.
The Framehouse can be customized to your personal wishes. Contact us at
info@weltevree.nl
for more information about the possibilities and delivery time of your Framehouse.
EAN:

8719274202844

Assembly:

Self-assembly

Designer:

Floris Schoonderbeek

Space:

Suitable for indoors and outdoors

Warranty period:

12 months

Material:

Douglas Wood

, Steel

Finish:

Untreated

, Zinc Plated
How can I maintain my Weltevree products in the best way?
ROOF PANELS
The Frame House comes without a roof to keep all options open. Choose the specially designed Weltevree roof panels: sheets of polycarbonate with connectors of anodized aluminum. Or create your own roof with fabric, plants or other materials.
PLATFORM
The platform is made of the same wood as the Framehouse base: local Douglas fir. It is constructed of decking boards with a smooth top. The planks do not have grooves, because this is where water and dirt accumulate, creating the risk of algae formation and requiring more maintenance. The smooth planks are easier to keep clean, so there is less risk of such algae formation
DOUGLAS FIRE WOOD
The wooden beams are made of natural, untreated Douglas fir. Adding color can be done by painting and/or treating the wood.
"The soft shapes of the joints, the wooden material and the cottage shape create a friendly, inviting look. At the same time, the construction is easy to assemble and adapt to your needs. It offers the possibility of creating your own space anywhere. It may still change. You tune the placement, as well as the design and use, completely to your needs."
Floris Schoonderbeek
OUR PRODUCT, USED BY OUR COMMUNITY
Mention #worldofweltevree for a chance to be featured and inspire others.