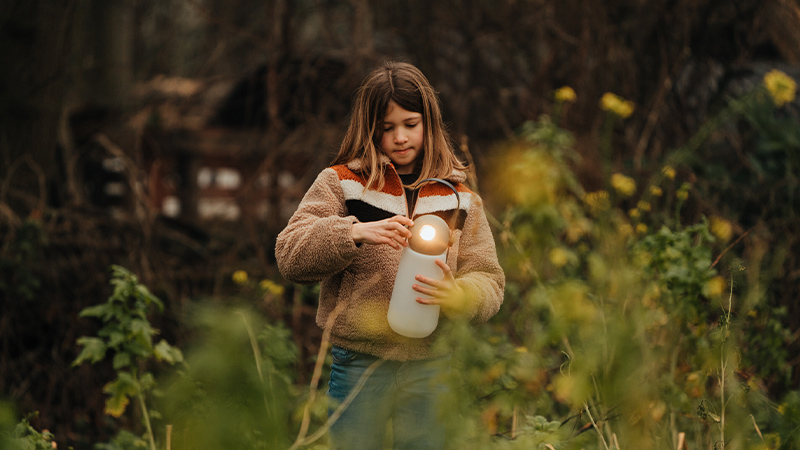 Beat the darkness with Weltevree
Daylight saving time is upon us! This means we will have to get used to the darker evening again. However, like we always say, colder and longer nights do not mean you can't still spend time outside. Beat the darkness with these Weltevree lights!
The vibrant Stringlight
The Stringlight is perfect for bringing light to your outdoor patio or balcony. It turns every location into a special spot. Hang these colorful lights along your fence, span the lights from pole to pole, or divide them along your pergola as a chandelier. For all different ways to hang the Stringlight, check out this blog post full of tips and tricks.
Did you know the Stringlight lamp shades are made from mouth blown glass? Each cap is mouth-blown by experienced glassblowers, after which the inside of the shade is spray painted by hand. This means each shade, and therefore each Stringlight, is unique!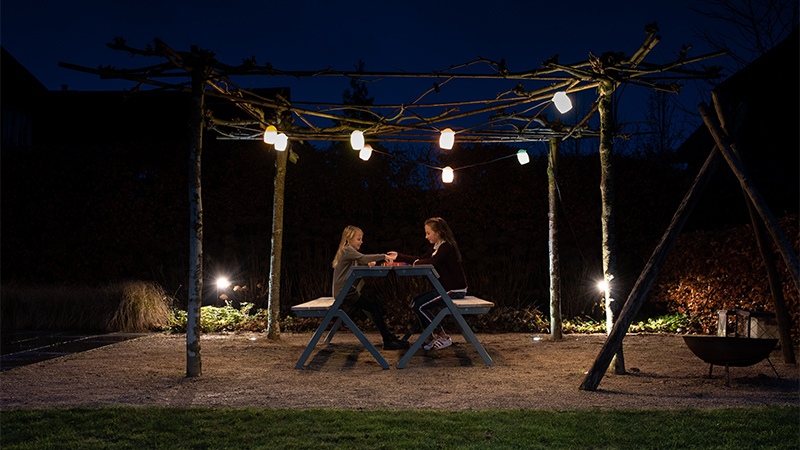 The mobile Guidelight
There is a reason why we call
the Guidelight
the perfect travel buddy. This mobile lantern is super easy to take along with you. Perfect for these darker nights, whether you are at the campsite or in the comforts of your own home. Hold it by its metal handle or used the handle to hang it from a tree branch or hook. Once the Guidelight is charged it will last for 150 hours on the lowest setting and up to 10 hours at the highest intensity.
Do you know why the Guidelight is adaptable for every setting or situation? This is because you can set the mood according to your needs! There is a rotary switch on the side of the handle; turn this and the light intensity will increase or decrease. If you need an intense spotlight, you simply turn the head of the lamp and your spotlight will appear!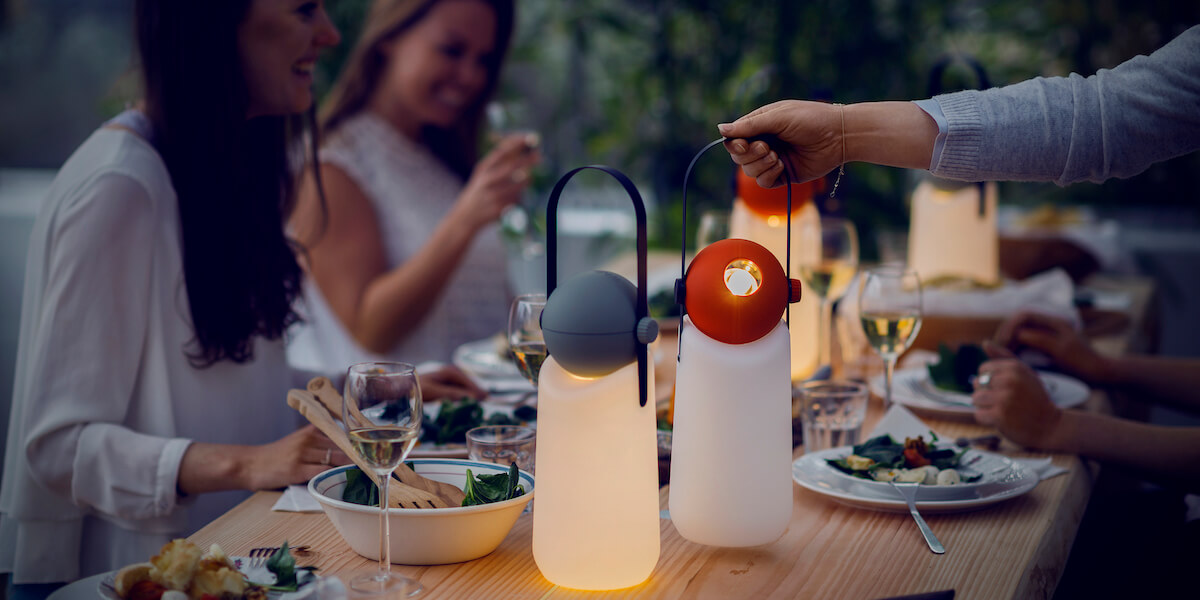 Will you beat the darkness with the vibrant Stringlight or the mobile Guidelight? Let us know and show us your setup with #
worldofweltevree
.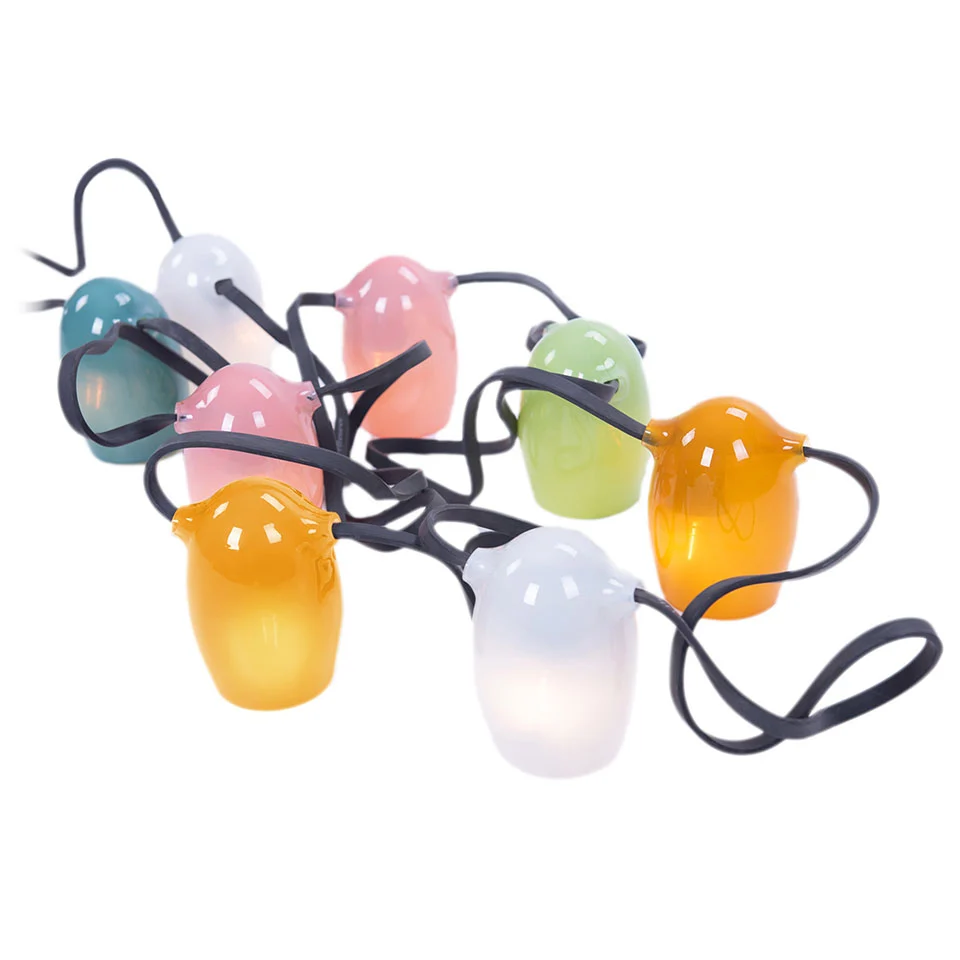 STRINGLIGHT
The Stringlight with mouth-blown glass shades provides cheerful mood lighting for indoors and outdoors. The glass shades are colored and coated and can remain outdoors year-round. The mouth-blown shades transform a classic lamprey into the charming Stringlight. The Stringlight is available in white and multi-colored. Hang the Stringlight above the garden table, under the porch, or between trees. Enjoy your mood lighting during cozy drinks evenings and dinners in the garden.The Stringlight has the following features: 12 meter added cable.4 meters from the electrical plug until the first shade.2 meters between the last glass shade and the hook. 90 centimetres between each glass shade. The Stringlight must be attached at a minimum of 5 points to avoid too much pressure on the ends. Light bulbs are included in delivery.