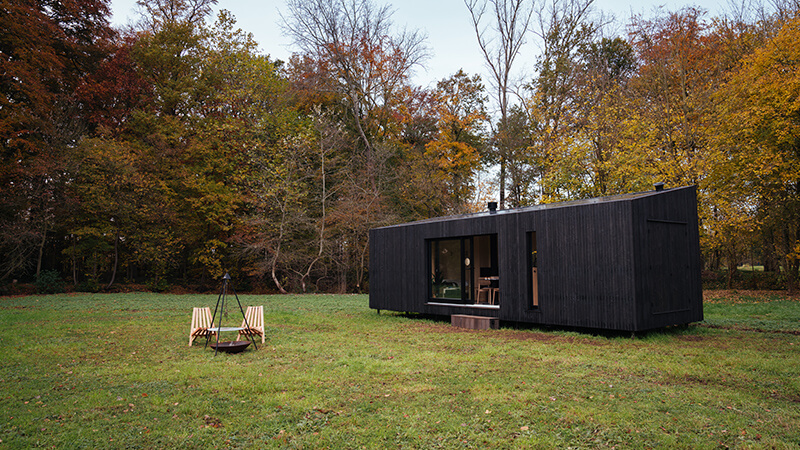 Escape your hectic life and enjoy a stay at Slow Cabins
How would you like to spend a few nights away from your hectic daily life to spend some downtime surrounded by nature? All within just two hours of your home? A stay at Slow Cabins offers you just that! Since Weltevree and Slow Cabins share a similar mission, we have decided to partner up and offer you an exclusive discount code: use the voucher code slowcabinsxweltevree and book your own stay.
A similar mission
Weltevree and Slow Cabins share a similar view. We both place great importance on spending time outdoors. It is beneficial to your mental and physical health to unplug and reconnect with nature every once in a while. A slower lifestyle boosts your creativity and helps you find new perspectives.
All Weltevree products are designed with this in mind: they support outdoor experiences all year round, motivate you to explore your surroundings and enrich the ways you use your environment. Slow Cabins supports the same cause in a different way: their self-sufficient cabins in the middle of nature allow you to really unplug from your hectic life. Without WIFI, you will surely relax and really appreciate the silence and nature around you.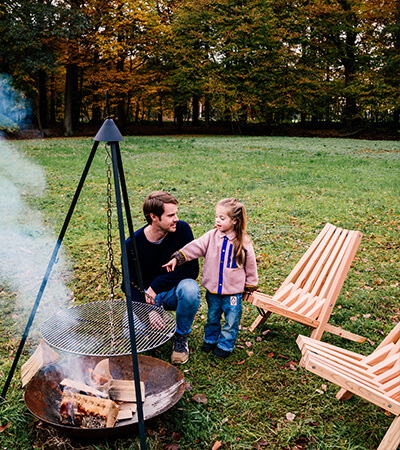 Get to know Slow Cabins
Slow Cabins is an eco-lifestyle and short break holiday concept. With several self-sufficient eco design cabins spread throughout the Benelux you can take a short break in the middle of nature. The location of the cabin is kept a secret when you make the booking, but you can be assured you will never have to drive far. All cabins are located within a 2-hour drive from all major cities in the Benelux.
All cabins are made from 100% sustainable and durable materials. The interior is designed from an "emotional minimalism" standpoint. This means they are completely self-sufficient, with minimal impact on the environment and maximal impact on your health and well-being.
And who knows… you might even spot some Weltevr
ee furniture at your cabin!