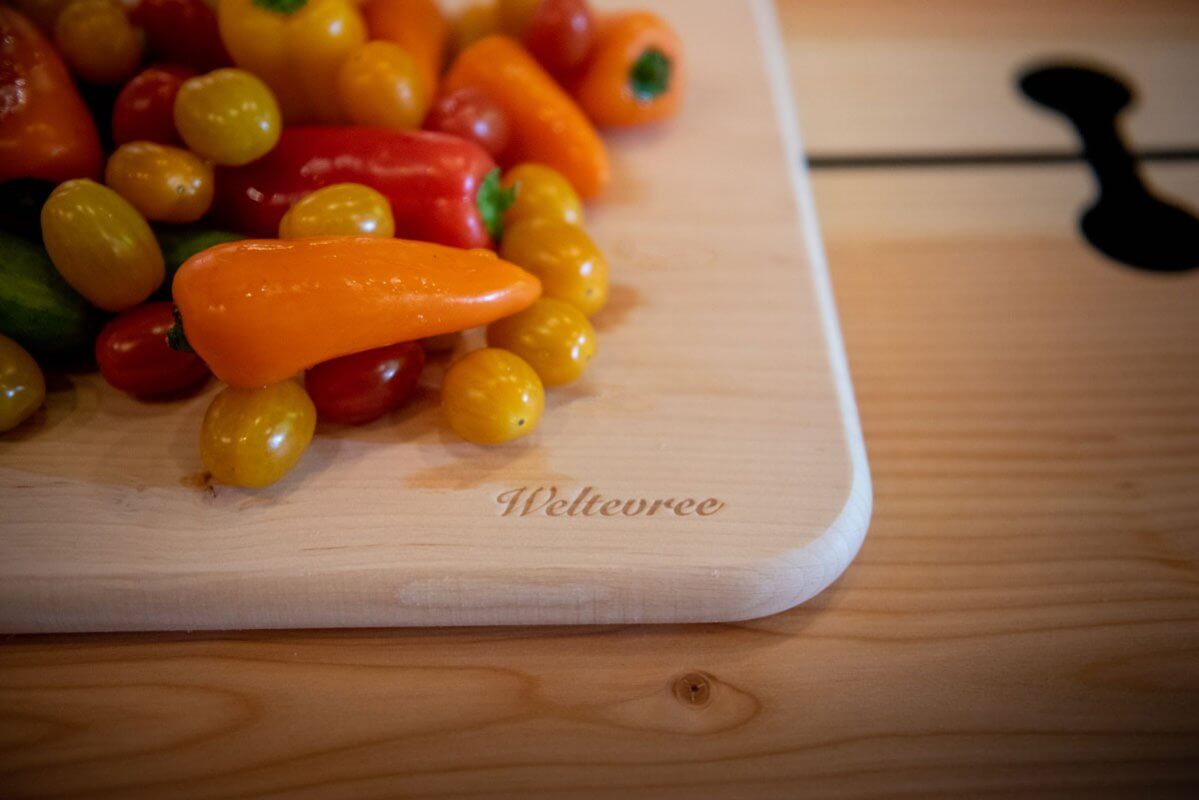 How to maintain a wooden cutting board
A wooden cutting board is considered a better alternative to the plastic or bamboo cutting board. It doesn't damage your knifes, is easy to keep clean and is durable. Weltevree added a cutting board to the collection made of alder wood. It has a round hole with a wooden tube: a unique design by Lex Pott. A wooden cutting board may need more maintenance than a plastic one, but with the proper care it can last for many years. In this article you'll find tips on how to take care of your Weltevree Cutting Board or any other wooden cutting board.
Necessary steps before first use
The Cutting Board is made of untreated wood and requires some treatment before the first use. It is important to clean the board and treat it with oil first. The oil will create a protective layer, preventing the wood from drying out. When the wood dries out, the board can warp, crack or break.
What is the best way to clean a wooden cutting board?
After every use, make sure to clean the wooden cutting board thoroughly. The quicker after use, the better, since this prevents food scraps or juices from potentially damaging the wood. A good scrub with soapy water and a sponge should do the trick. Use gentle dish soap, never use bleach. Also refrain from soaking your wooden cutting board in the water or washing it in the dishwasher to prevent it from cracking or warping. When letting it dry, always put it on its side and let it air dry. When left to dry on the radiator or in the sun, the board may damage.
How often should you maintain a wooden cutting board?
To keep your wooden cutting board in the best condition, it needs some regular TLC. Maintain the board every other month if you use it on a daily basis or less, depending on how often you use it.
Best method for maintaining a wooden cutting board There's several ways to maintain a wooden cutting board. Weltevree recommends the following method:
1. Cut a lemon in half and squeeze its juice on top of the board and sprinkle salt on top of it.
Rub it in with a clean non-abrasive cloth or a piece of kitchen paper.
2. Let it soak for about 10 minutes. This should also help get rid of any unwanted lingering smells.
Rinse with hot water.
3. Let the cutting board dry properly. Preferably overnight.
After it's dry, apply a generous layer of oil to one side at a time.
Don't forget to apply oil to the edges and the round hole. Don't overflood it with oil, but apply enough to cover the surfaces completely.
4. Rub it in with a paper towel or a soft cloth. Let it soak for as long as possible. Preferably for at least 3 hours or – if possible – for a full night.
5. Wipe off any excess oil with a paper towel until the board doesn't feel damp or sticky.
What oil is safe to use on a wooden cutting board?
Alway use food-grade oil. We recommend using mineral oil or special cutting board oil. Other suitable oils are linseed oil or walnut oil. Don't use olive oil, since this will get sticky over time.
How can you recover an old wooden cutting board?
Are deep cuts or scratches starting to show up after time? You can make the cutting board appear as new with a little treatment: Clean the board and let it dry. Sand evenly with a sanding block or a block wrapped with coarse sandpaper (60-120) to buff out scratches. Clean the board again and let it dry. Then sand it a second time with 220-grit sandpaper. Don't forget to clean and oil it afterwards.
Related products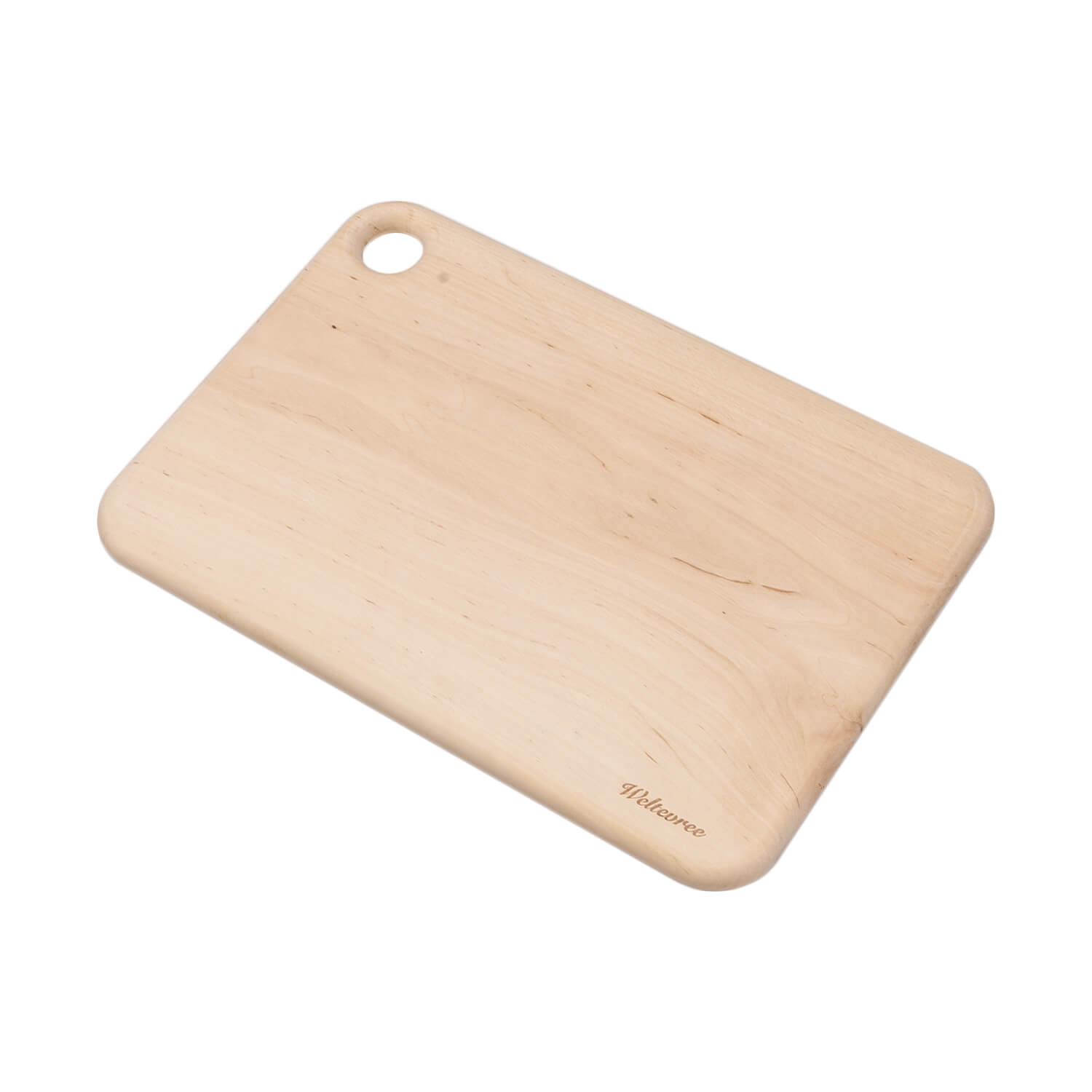 CUTTING BOARD
The Cutting Board is a wooden serving platter with soft curves, a hole and a remarkable feature: the wood surrounding the hole creates a perfect round tube. The hole is big enough for a thumb to fit through, making it an ideal handle for serving. You can also hang the cutting board to save space in the kitchen.