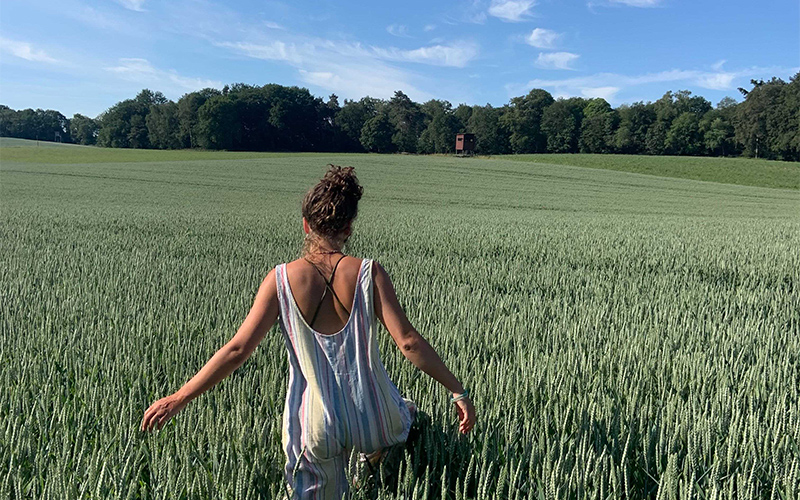 How to reconnect with nature
We have separated ourselves from nature. In the last few centuries, the gap between us and nature has become bigger and bigger. What is strange about that, is that we all enjoy spending time in nature. And yet, we make little time to actually be outdoors. That is a shame; because no time spent outside means no time for self-reflection and no time to detox from hectic life with constant thoughts running through your head. Luckily it is never too late to reconnect with nature!
Get back in touch
We have lost touch with nature. But to answer the question of the importance of nature or how nature is related to us, all we really need to do is remember that as a human-being, you are part of nature. Your body is connected to everything around you. Realizing that is really the first step in reconnecting with nature. And you can make your journey of reconnection as big or small as you would like…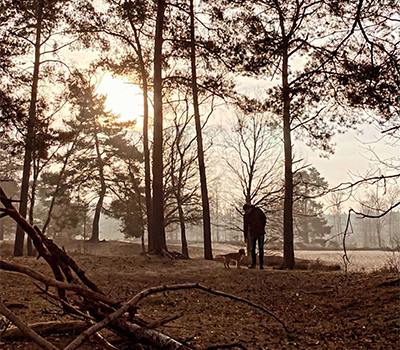 "During our morning walk with our dog Nala we can often be found at Den Treek in Leusden" Derk Jan Hoeksema - Manager Sales & Marketing Weltevree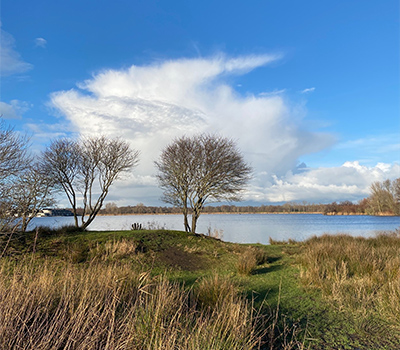 "I always find myself most relaxed when I am suurounded by water. That's when I am really able to escape from the city" Ellen Franssen - Content Marketeer Weltevree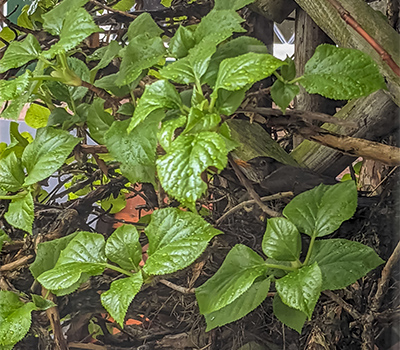 "From my dining table, I'm enjoying the view of a blackbird that is building a nest in a bush in the garden." Jasper Lip - Product Design Engineer Weltevree
A wild year of sleeping outdoors
Someone who reconnected with nature in a big way is Koen Arts, writer of a Dutch book called '
Wild Jaar
' [editor: Wild Year in English]. Wild Jaar is about an experiment of Arts where he and his wife slept outdoors for 365 days and spent at least half of the day outdoors too. To find wilderness, people often think of faraway places like deserts and rainforests; Nothing that is close to residential areas. Arts wanted to find out if he could find wilderness in his own back yard and make it part of daily life. His findings? Even in a highly urbanized country like the Netherlands you can make a meaningful connection with nature. All you need is a back yard and a different mindset.
The story behind Wild Jaar is inspiring. It shows us that one of the best ways to rediscover your connection to nature is to spend time in it. Arts and his wife started their experiment to find a way to let nature back into their daily lives and found that real wilderness can be found close to home. It might not be the wilderness you immediately think of, but it is there. Of course, we don't have to put ourselves through the same extreme conditions, but we can all learn from the lessons it has taught them: that we don't have to go far to reconnect with nature.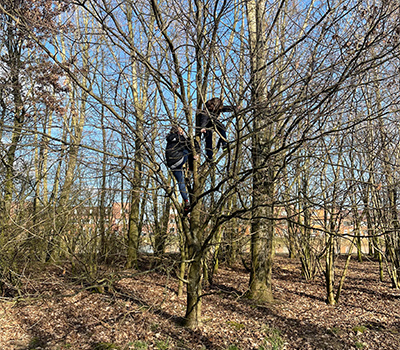 "The park near our home is perfect for tree climbing!" Desirée de Jong - Creative Director Weltevree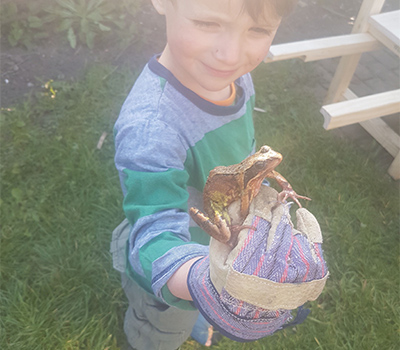 "Backyard surprises..." Roel Muskens - Head of Product Development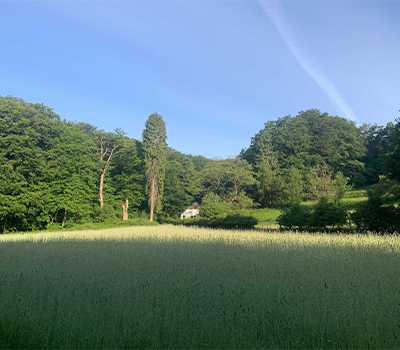 "Duivelsberg is a hill and nature reserve in the Dutch province of Gelderland, near the border with Germany" Roel de Kleijne - Sales Weltevree
Explore your surroundings close to home
So, when we talk about reconnecting with nature, we mean those places close by. A bench in the park, a walk along the canal or an afternoon in your own garden. Holidays to faraway places are still great for discovering landscapes and places not familiar to you, but it is not necessary to go far to get the benefits that nature brings us. Appreciate your everyday scenery!
Reconnecting with nature equals escaping your hectic life. In the end, it is all about leaving your phone in your pocket and taking in the sights and sounds of all that nature has to offer. Birdsong, the smell of flowers and freshly cut grass, they all bring you back to your essence. And that can be done close to home too.
And, maybe the most important effect of reconnection to nature: to know nature is to protect nature. Once you spend time in nature and really get to know your surroundings, you will feel more enticed to preserve it. And that can only lead to positive things, because we need nature: for both our own health as well as the planet's health.