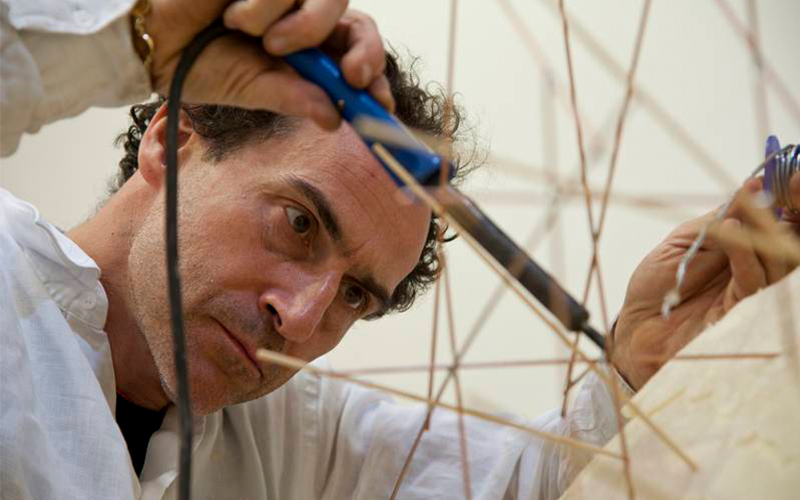 'I like to create worlds' - Joep van Lieshout
Joep van Lieshout describes himself as an artist who "does what he has to do". His art is about exploring the extremes and boundaries and in this, he tries to go as far as possible. Because to him, you shouldn't settle for anything less than a hundred percent: "You only live once, so you might as well make the best of it. There is no space for mediocrity." Freedom of choice, that's what's really important.
At age sixteen, Joep van Lieshout got accepted at the Rotterdam Academy of Arts. He quickly rose to fame after graduation, with projects ranging from easy-clean designs to the non-functional area of art. Nowadays, together with his team at the internationally celebrated Atelier van Lieshout, he creates objects that push boundaries and bring architecture, art and design together. In 2019, a unique collaboration with Weltevree led to the creation of the Flying Dishman. What is the story behind Joep's art and this circular lounge island?
In your work, you often investigate the thin boundaries between fantasy and function. What in your work interests you the most?
What interests me in my job is to build large installations that become a sort of "mini world". Spaces in which you can immerse yourself completely. Spaces where everything, the walls, the ceiling, the objects, the machines, the lighting, is made with the goal to be an impressive piece of art. I like to create total experiences. I like to create worlds.
How did the Flying Dishman come into existance?
Initially, I created it as a unique piece of furniture for a collector. Then I got in touch with Floris Schoonderbeek and he told me that it would be a very good product to launch onto the market. And I like your products and the Weltevree team. In the end, that is the most important: to create beautiful things with nice people. Most of the choices for material and the production came from your end. You had a great focus on circularity and the use of recycled, green materials. It turned into an interaction in which we found the right path in form, function and material.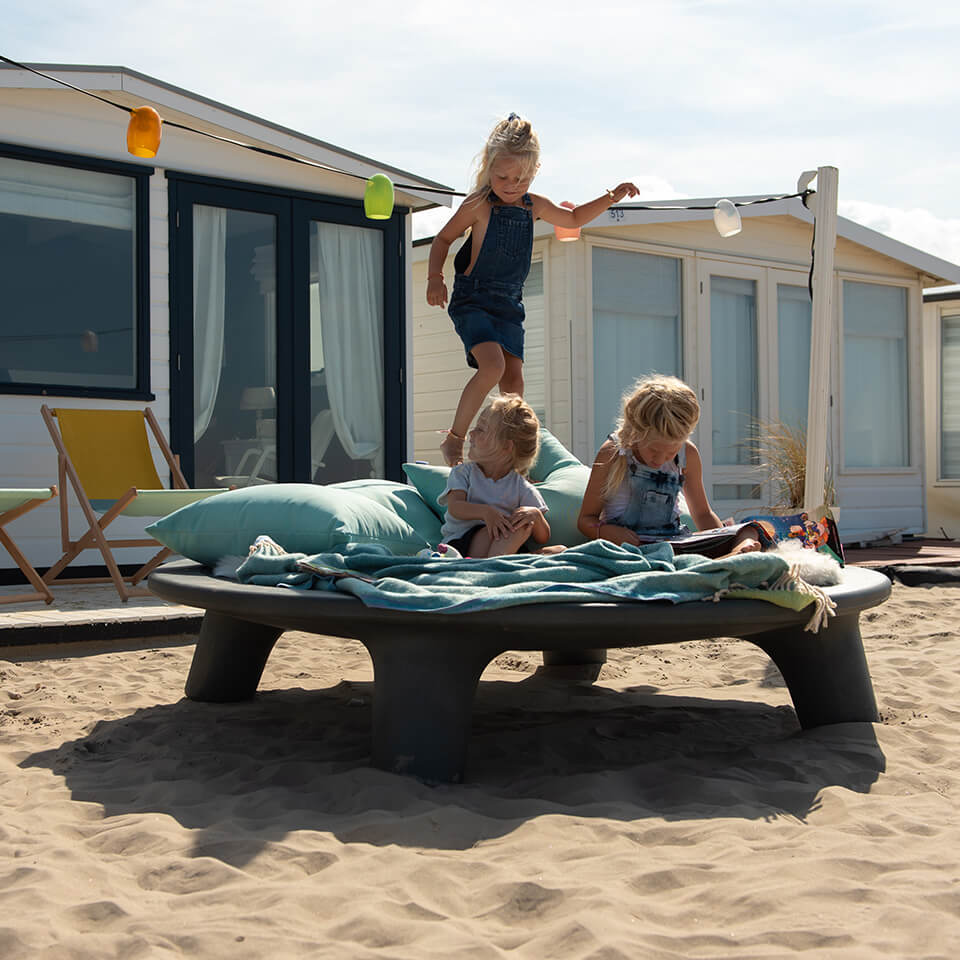 So, the choice for the durable material of the Flying Dishman came mostly from Weltevree. Are themes like durability something you do consider in your own designs and art?
Well, actually, to me circularity and recyclability in art does not exist. Because art does not wear out. It might go out of fashion, but it almost never gets destroyed. So, in that sense, in the choice for the materials for my art, durability does not play a big part. But this does not mean I am not still aware of the world around me. If I use a piece of polyester to create a piece of art, that will only be made once and will last for hundreds, if not thousands, of years. If you talk about consumer goods however, like furniture, durability is important. Because after a certain amount of time, the furniture will get thrown out. For me, there should always be a relation between the use and the expected lifecycle. There is a huge difference in creating a leather chair that will last for over fifty years and a garden chair that you throw out after five years.
How would you like to see the Flying Dishman in use?
I would place them all over the city, so you create a space to lay down everywhere. Everywhere, like something that is just there, like street furniture. Just like the museum square in Vienna. They placed large blocks of Styrofoam, which they sprayed with polyurethane. These large blocks are cut diagonally, so you can lay down in many different ways. I would use the Flying Dishman in a similar way. Just like that, like a sort of nondescript piece of street furniture.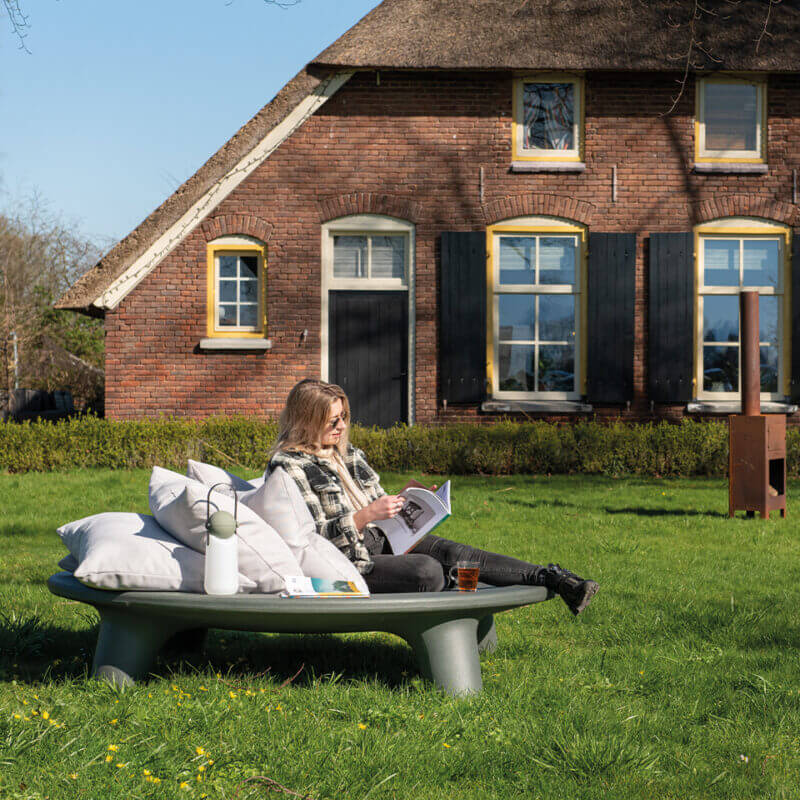 For more information on Van Lieshout's work, check out his website
here
.