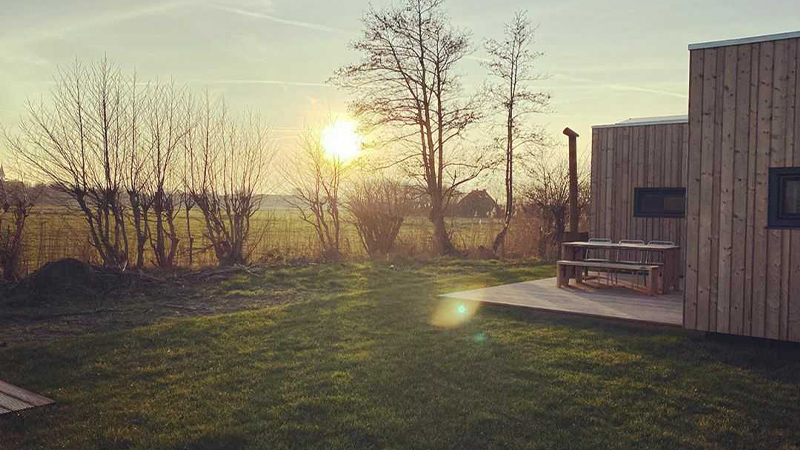 Inspiring destination: Sinne House
In 2020 we have all been exploring locations close to home. For us at Weltevree, that means staying within the borders of the Netherlands. One of the best places to escape to are the 'Frisian islands', five islands along the Dutch northern coastline. We spoke to Weltevree regular Nancy Stokman, who owns a holiday house on the island of Terschelling called Huisje Sinne: "Terschelling breathes tranquility; the daily worries temporarily melt away".
Still not tired of the island
Nancy: "Ever since 1969 I have been coming to Terschelling. My grandpa and grandma owned a few holiday houses here and so you could find me on the island during every school break. What an amazing childhood that was. I have made many friends, built many huts and enjoyed campfires on the beach.
And I am still not tired of the island! Every season has its own charms, but I especially enjoy nature during the springtime, when the natural world wakes up. The leaves grow back, flowers bloom and little lambs can be seen skipping along the dyke. I always fall right back in love with the island. Terschelling is in my blood and I hope to grow old here one day."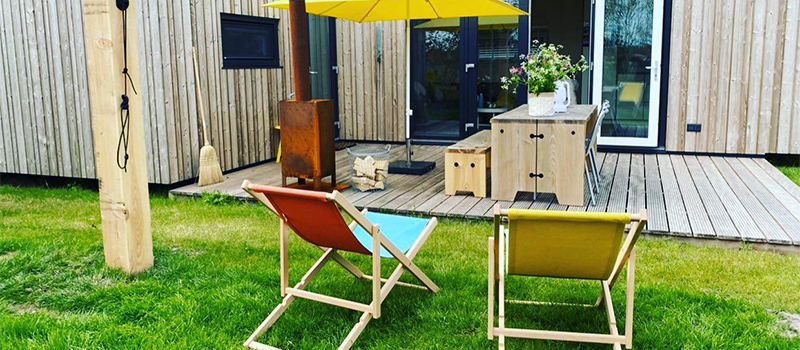 Huisje Sinne
"The chance to buy my own holiday house on this island was a dream come true. My own spot on "my" island! This is how I ended up buying Huisje Sinne and I have decorated it myself. It is a cozy and durably built house overlooking the meadows, with horses, sheep and cows, and the charming village of Midsland."
Sinne means sunshine in Frisian and the house has been decorated following this sunny color theme: gold, yellow and sky blue. It has a practical lay-out with space for the entire family and a large deck terrace, where you can light a fire in the Outdooroven or relax in one of the many seating areas: lay out in the sun in the Beach Chairs on the large meadow, or enjoy the evening sun in the Field Chairs on the side deck. There is a place for everyone.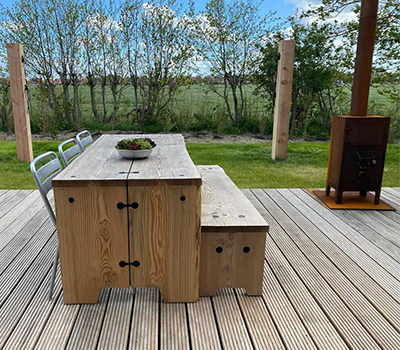 Curious about Terschelling?
Terschelling offers many different things to do. Enjoy a covered wagon ride along the Island, galop along the beach on a Frisian horse or check out the seals on one of the sea banks. Moreover, Terschelling has the widest beach of Europe: a great place to watch the sunsets and starry night skies!
Where to find Huisje Sinne