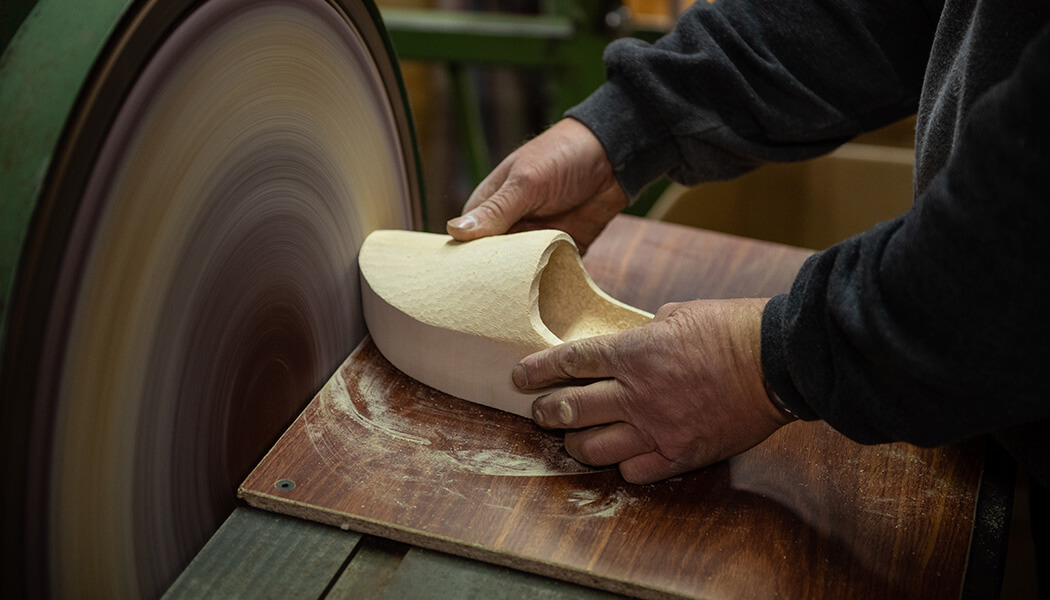 Poplars: how are they made?
Manufacturing wooden shoes by hand is a true craft and is acknowledged as Dutch intangible cultural heritage. The first guild of clog makers dates back to around 1570 in Holland. Unfortunately, manufacturing wooden shoes by hand is a fleeting profession. Only a few craftsmen still practice it. The Weltevree Poplars are manufactured in one of the few authentic wooden shoe factories left in the Netherlands.
What kind of wood is used for wooden shoes?
According to the tradition, poplar wood or willow is considered the best wood for wooden shoes. Following this tradition, the Weltevree Poplars are made of untreated Dutch poplar wood, hence the name. This wood is relatively hard and lightweight.
From tree trunk to wooden shoe
Every Poplar once was a log. Large tree trunks are cut into logs which are then split into smaller pieces. Each piece of wood is processed in hand-operated machines with a gouge. At first the outer shape of the shoe is created, then it is gouged to create space for the foot.
Size and fit: making wooden shoes comfortable
A true wooden shoe manufacturer knows a lot about the anatomy of the human foot. Even though the shoes are made of wood, they still have to be comfortable. The Poplars are designed with a comfortable fit. The sole is arched towards the toe and supports the natural motion of the step. Nonetheless, they are wooden shoes and it will take some time getting used to. That's why we recommend wearing thick socks for the first couple of weeks to get used to walking on wooden shoes.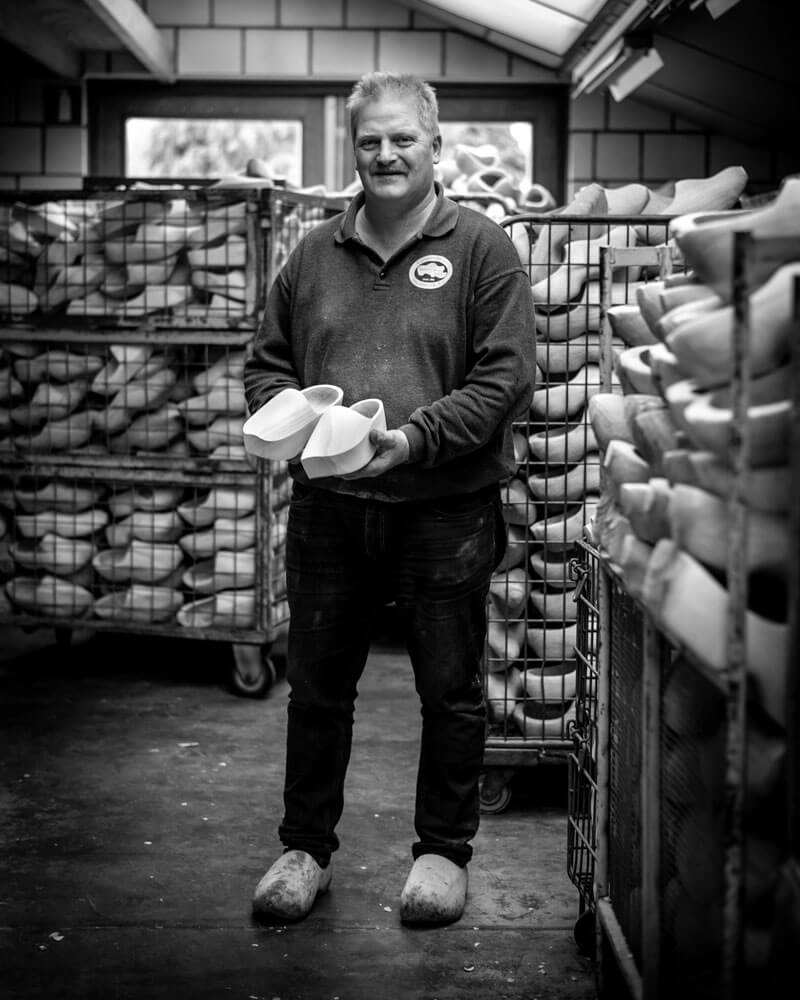 The finishing touch
The elegant silhouette with sleek lines is unique to the Poplars. This design by Lex Pott originates from his wish to redesign the iconic wooden shoes and to make them fit for modern life. To accomplish this look, the shoes are finished by hand. So after the wooden shoes are processed with the hand-operated machines, they are sanded and finished manually. Once they are finished, the shoes are left to air-dry for a few weeks and will harden throughout this drying process.
Painted or natural Poplars
The Poplars are available in all natural, untreated wood or in a colorful version. The colored Poplars are painted by hand and varnished with a matte lacquer. This finishing makes them more weather-resistant.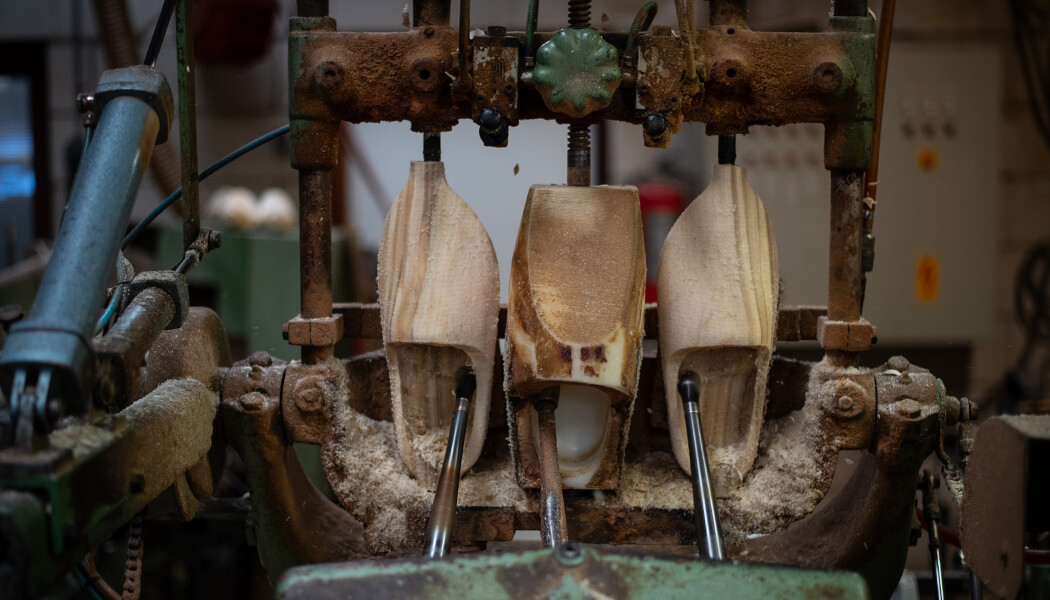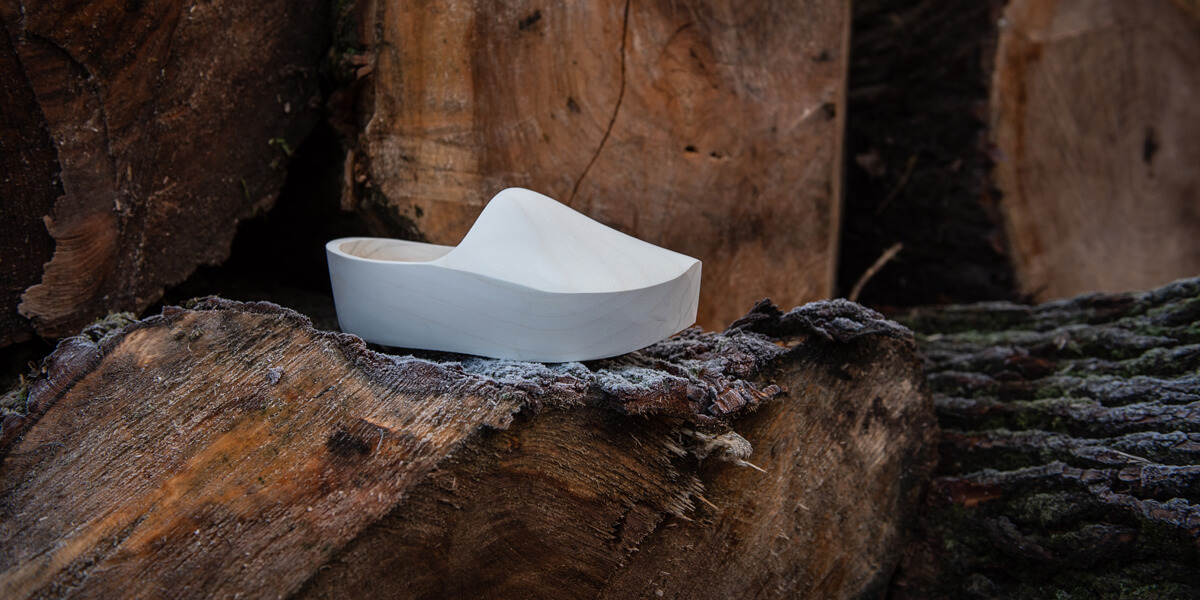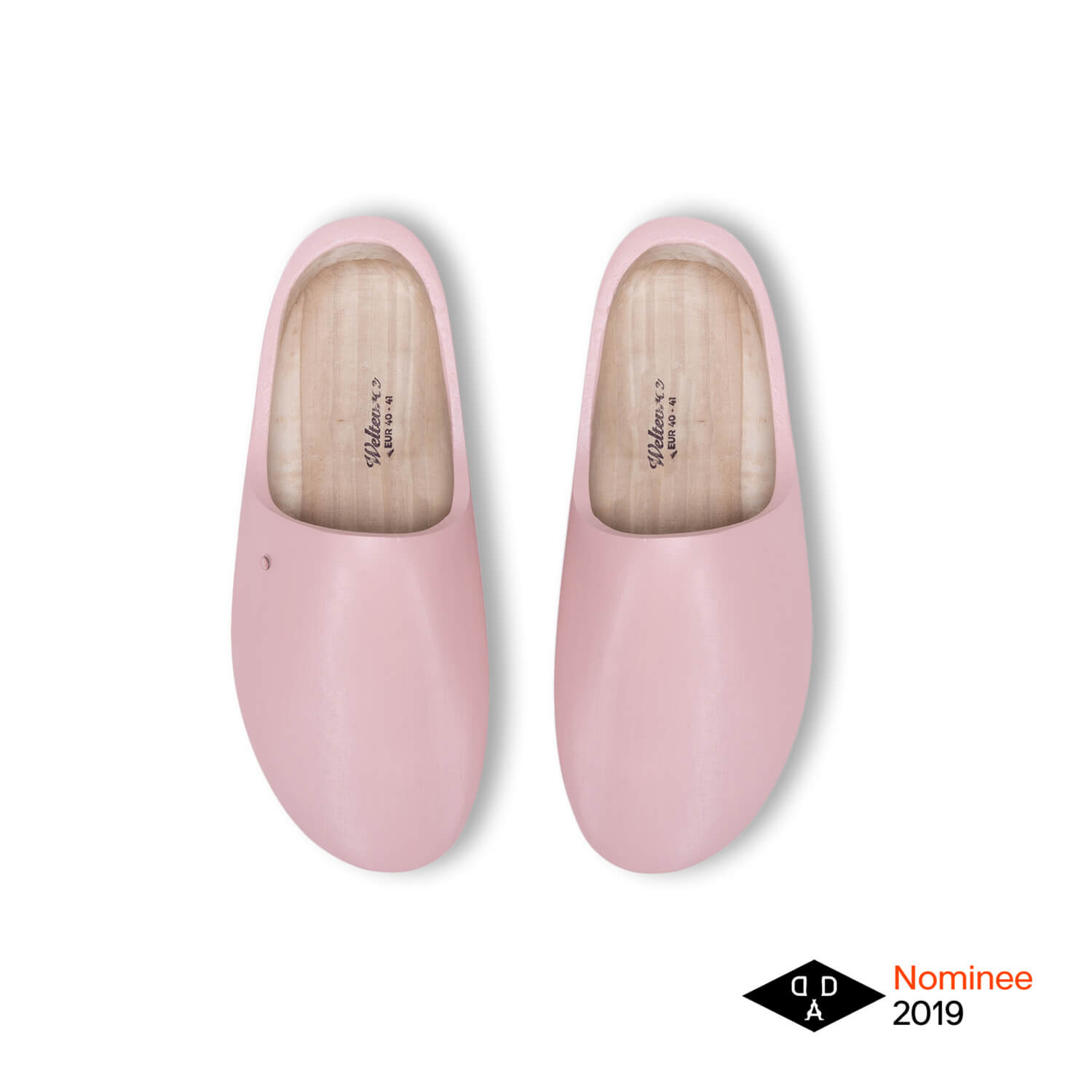 POPLARS
These wooden klompen, designed by Lex Pott, are a redesign of the iconic Dutch heritage. With their elegant silhouette, they are fit for modern life. The Poplars offer comfort and protection while gardening or exploring your surroundings. The Poplars are produced according to the traditional way in The Netherlands. Thanks to the wooden material they are warm during winter and cool during summer. Enjoy the comfort and wear them when cooking outside in the spring and together with thick socks when stoking fires in the winter.