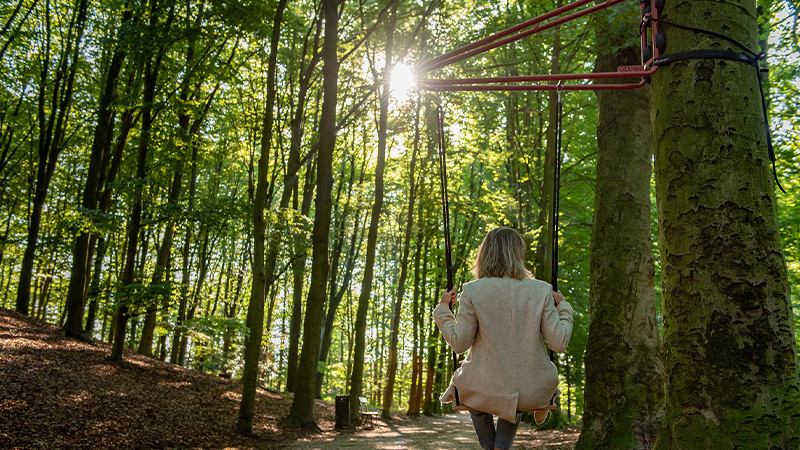 Start swinging: the Weltevree Swing is here
We are excited it's finally here! The Swing by Weltevree is not like a regular swing. For this swing, all you need is a tree or pole and you are good to go. Transform any area into a playground!
A special mobile swing
It's such a shame that we ever stopped swinging. It is just as freeing as it was when you were a child! And the Swing is the ultimate way to experience freedom. You are not bound to a certain place or location; you can just take this mobile swing with you. It consists of a steel red triangle, lashing straps, two ropes and a wooden seat. After picking a suitable tree or pole and following the safety instructions, installation is really fast and easy.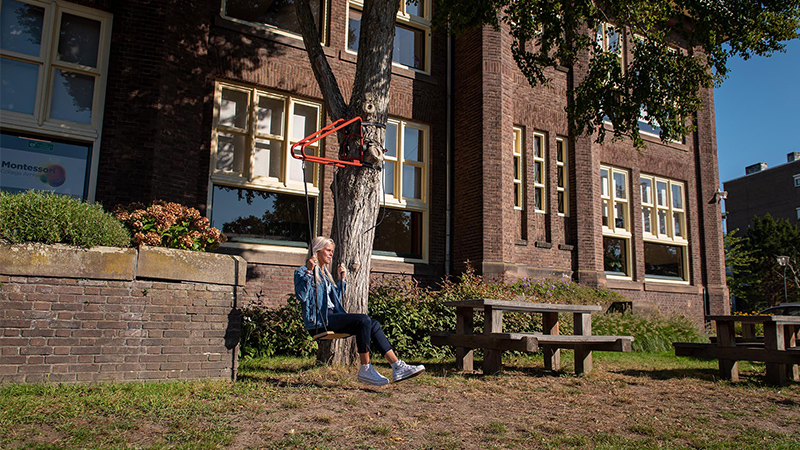 Award-winning design by Thor ter Kulve
As a designer, Thor ter Kulve has a clear mission: he constantly challenges the public space by redefining it. Why can't a lamp post function as a swing? The award-winning Swing definitely lives up to this. Take it with you and reimagine your own environment. Because don't we all want to forget our daily worries simply swing as high as we can, wherever you want?
Ready for delivery
The Swing is available for delivery now! For all information and to order the Swing, please visit this page. And don't wait too long to order, as the Swing is in high demand…
For now, the Swing is only available in Europe. We will add more countries to the list soon.