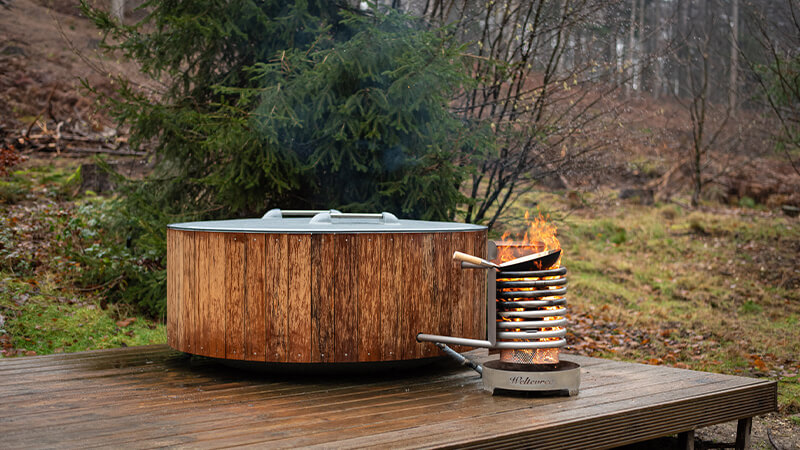 Heat the water in your Dutchtub fast and efficiently
Once you decide you want to relax in your Dutchtub, you want to do so as soon as you can. We understand this. Luckily there are several things you can do to heat the water in your Dutchtub as fast and efficiently as possible. Take a look at our tips!
Use the bath plug
Before you start adding water to your Dutchtub, place the bath plug in the bottom hole of the Dutchtub. The plug makes sure that all water first passes through the hot spiral before entering the bathtub. It will therefore enter the tub relatively warm already.
Do not heat the spiral before you let the water run through. Start with a slow flow, heat the spiral and then turn up the water flow.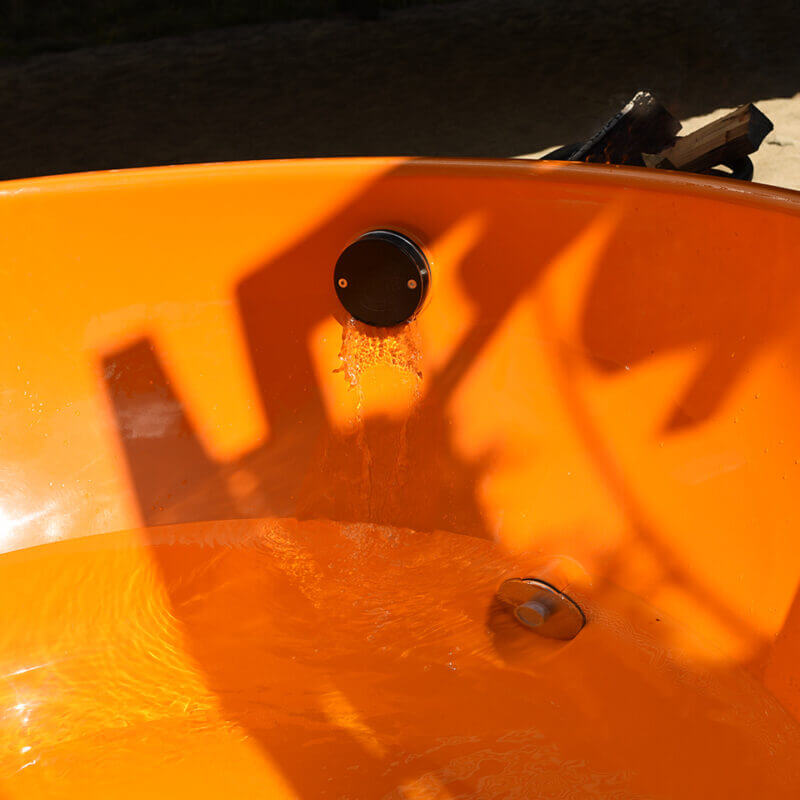 Cover up your Dutchtub
Connect the garden hose to the filling valve on the spiral and turn on the tap. Start with a slow water flow and make sure you do so before you light a fire in the spiral. Always use the Dutchtub cover when heating your Dutchtub. This will keep the heat inside of the tub and warm up the water faster.
Chop your wood into tiny pieces
The smaller the pieces of wood, the more power they will have. Always chop up your wood into tiny pieces when heating up the Dutchtub. And make sure you use dry wood. Once the water has reached the desired temperature, you can use bigger logs to keep the fire going.
Lock in the heat
Each Dutchtub includes a wok pan. You can use this to prepare some food while in the outdoor bath, but it is not just there for this reason. By placing the wok on top of the spiral, you lock in the fire and keep the heat inside of the spiral. This will therefore help in heating the water in your Dutchtub quickly.
To lock in the heat even more efficiently, you could use the
Dutchtub Windshield
. This windshield protects the fire against the wind from the side.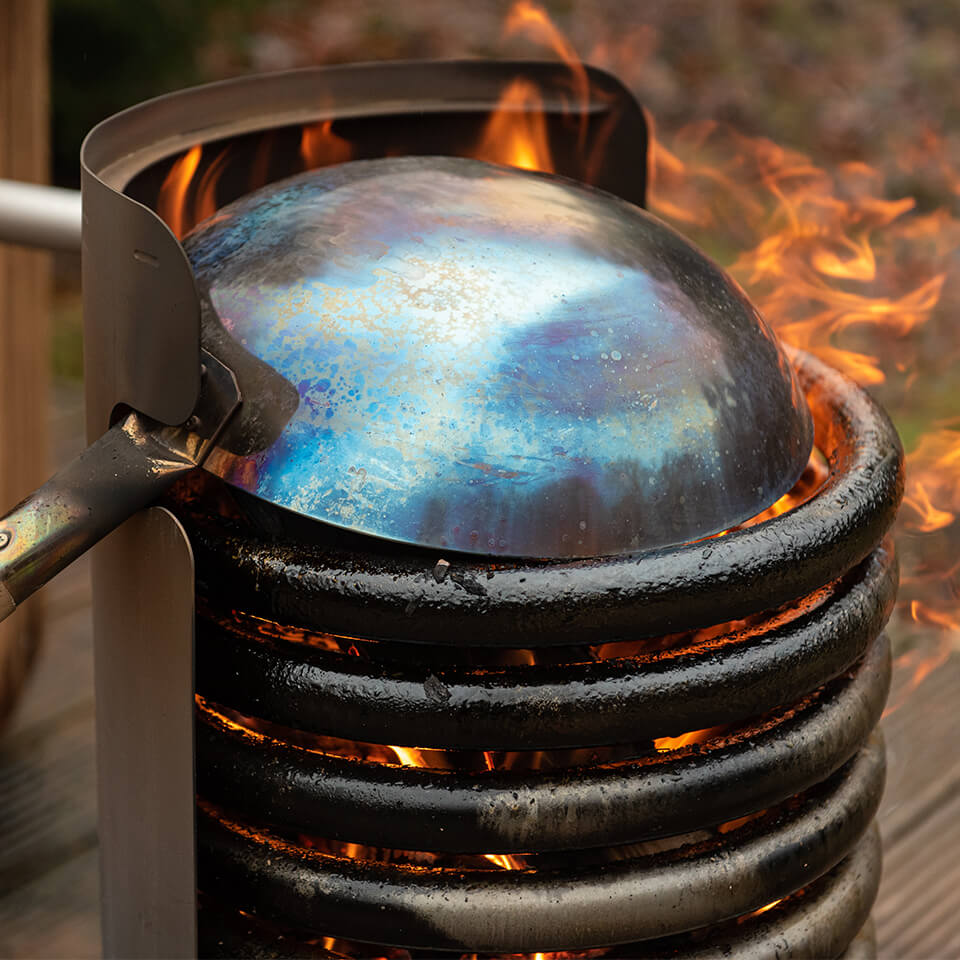 Start up the natural circulation
Wait for the Dutchtub logo to be "under water" before turning off the filling valve and tap. Then take out the bottom bath plug to start up the natural circulation. The water flow will pass the hot spiral and really warm up the water. Stir the water occasionally so the water blends well.
Once the water is at 38 degrees (or your preferred temperature), you can remove the cover and enjoy your warm outdoor bath!