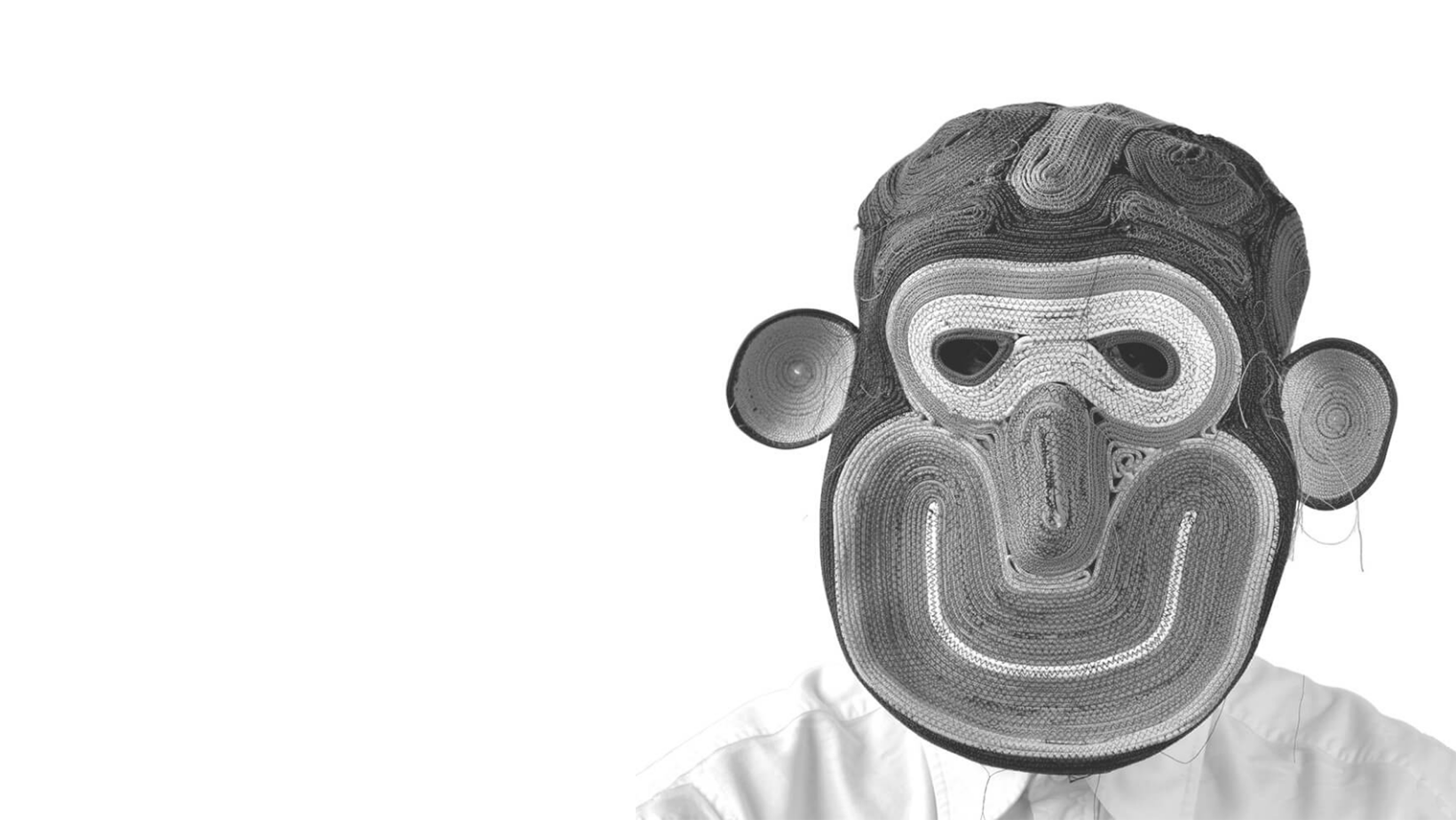 Meet our designer: Bertjan Pot
Bertjan Pot (1975) studied at the Design Academy Eindhoven. This respected Dutch designer alternates autonomous projects with (inter)national commissions for labels such as Nike, Wrong for Hay and Moooi. His work has won several awards and has been included in collections around the world, for example the MoMA in New York. Bertjan Pot previously designed the Patio Set for Weltevree. With the redesign of this characteristic design, he proves himself once again.
Like no other, Bertjan Pot knows how to use the power and simplicity of materials. 'Weltevree and I share a certain simplicity: well thought-out and with limited resources. I translated classic Weltevree values such as togetherness, contentedness and connection to our surroundings into an iconic bench with modern comfort.' It is the ergonomic seating angle of the seat's construction that makes the design so remarkable: a seemingly uncomfortable wooden bench unexpectedly becomes a comfortable seat due to the angles of the wooden slats. 'The way a product feels is just as important as the way it looks.'
The Patiobench fits well with Weltevree's vision. Bertjan Pot acknowledges the 'better, not more' philosophy that Weltevree adheres to. 'The challenge was to create a bench that sat well without using soft materials.' This was achieved through the special seating angle that softens a hard material: the wooden slats are angled to follow the precise shapes of the body.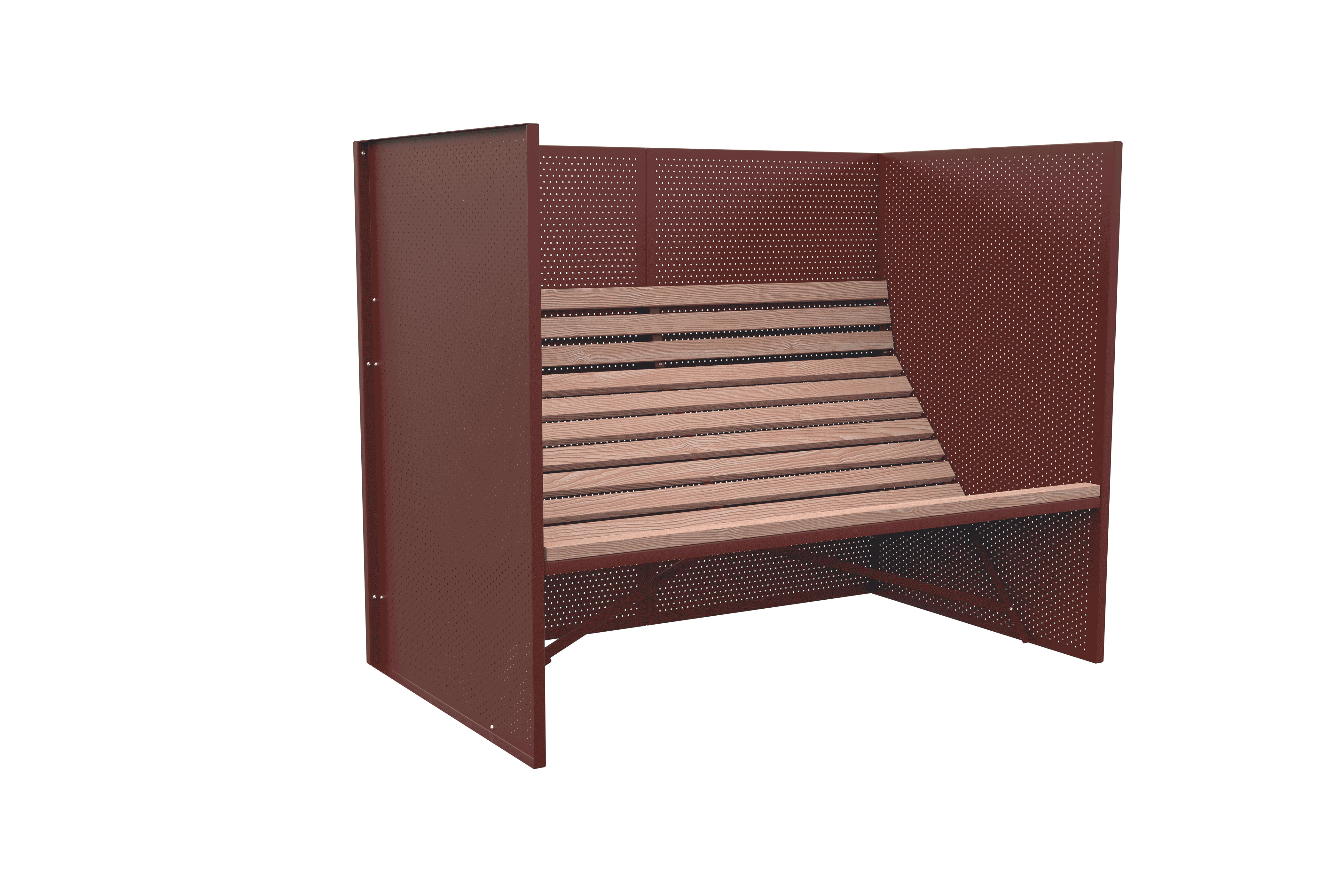 "How a product feels is just as important as how it looks."
The Patiobench High, with a high back of perforated steel, gives the garden bench a true patio feel and much desired privacy that Bertjan finds is lacking in traditional garden benches. This allows you to retreat from the daily hustle and bustle and enjoy a moment of undisturbed peace.
B
ertjan elaborates on the design process. 'At a certain point it just hits you: this is it, I'm not going to get any closer to the final product than this. At that point I loaded the prototype into my car and drove to the Weltevree brandstore.'
The Patiobench and Patiobench High Back are available in Oxide Red, Gray Blue and Cement Gray: a color palette applicable in both rural and urban environments, indoors and out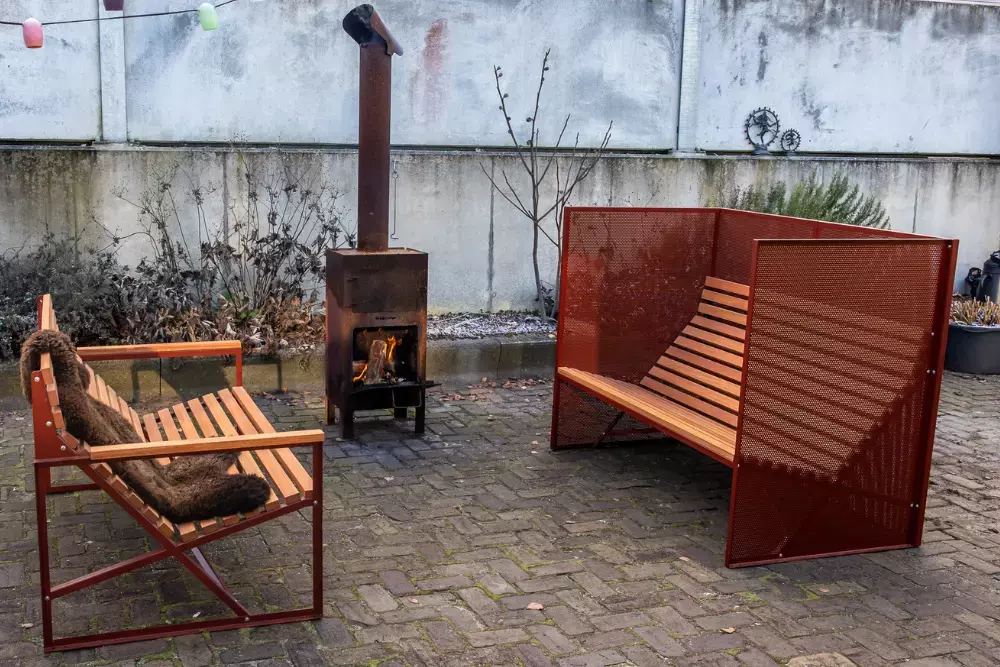 Would you like to know more about Bertjan Pot? Follow him on one of his social media accounts or have a look on his website:
bertjanpot.nl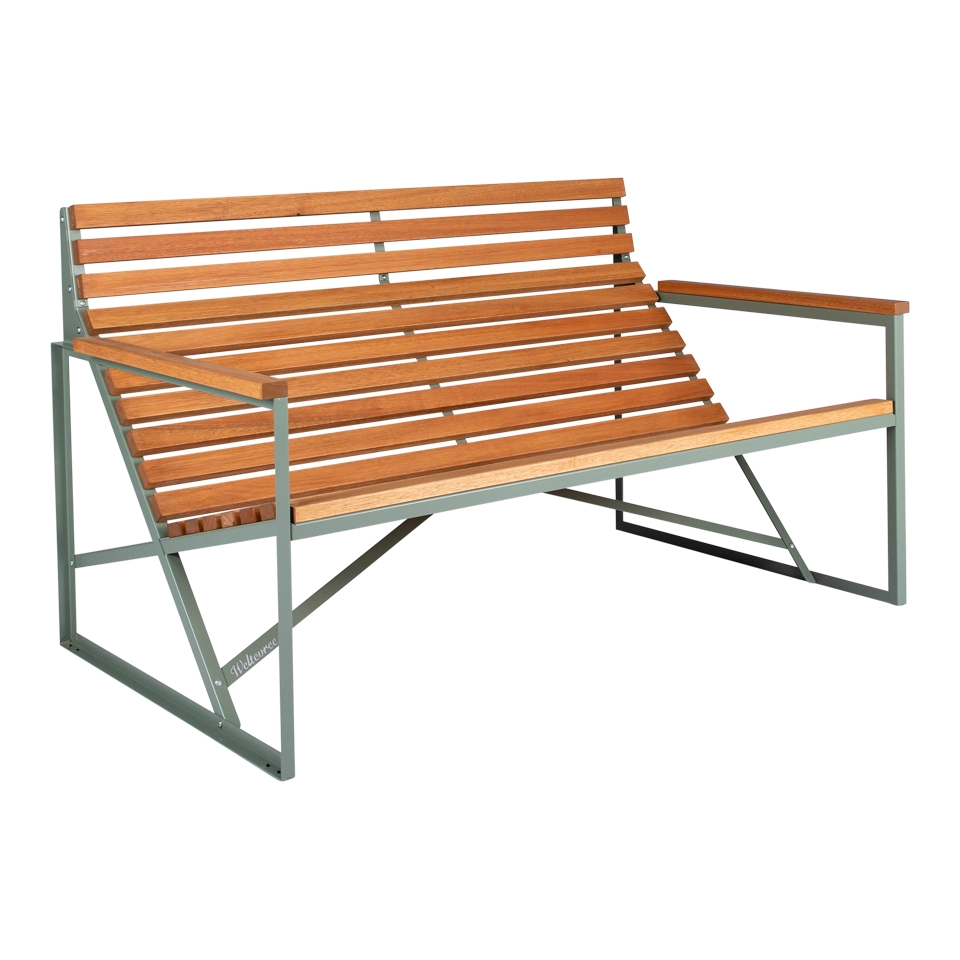 PATIOBENCH
The much-appreciated Dutch designer Bertjan Pot proves himself again (and again) with this redesign of the Weltevree Patiobench and Patiobench High. It is the particular angle of the seat and back of the bench that makes a seemingly rough looking bench actually comfortable and relaxing to sit in. With the Patiobench, designer Bertjan Pot wanted to offer comfort with little means. 'The challenge was to create highly comfortable furniture without adding soft materials.' The seating angles of the Patiobench are adjusted very precisely to follow the exact shape of the body in order to provide comfort without needing pillows. The powder-coated steel frame provides a sturdy base for the eucalyptus wood seating. The bench is comfortable for two and snug for a company of three. It comes in three colors: Oxide Red, Gray Blue and Cement Gray.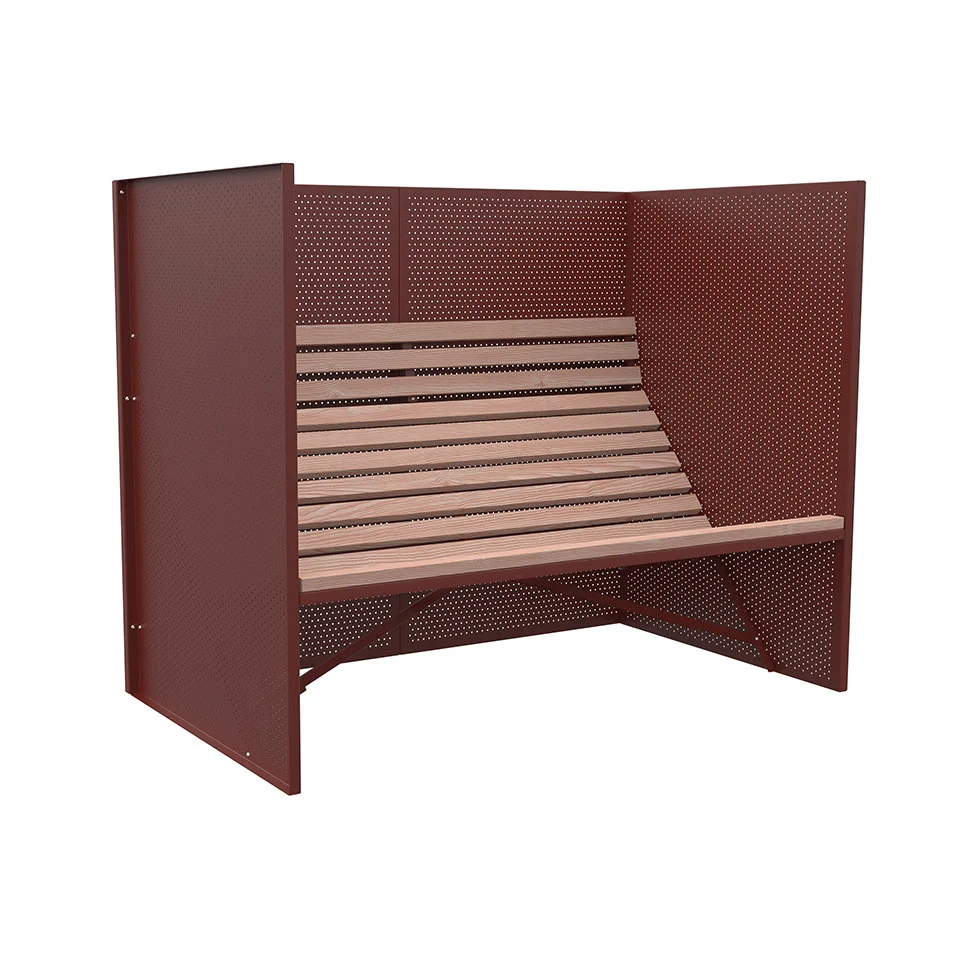 PATIOBENCH HIGH
When designer Bertjan Pot designed the Patiobench High, he had been searching for garden furniture that offers both comfort and privacy, but found it a combination that's hard to find. It led him to design a garden bench that creates a true patio feeling and provides privacy to a garden or an office. Hide away from the hustle and bustle of everyday life and enjoy a moment of true peace and quiet. The Patiobench High has the same clever design that makes this hardwooden bench actually comfortable and relaxing to sit in, without needing garden pillows. The slats are placed in a particular angle, following the lines of the body to provide optimal softness and support. The Patiobench High will be available in Oxide Red, Gray Blue and Cement Gray.