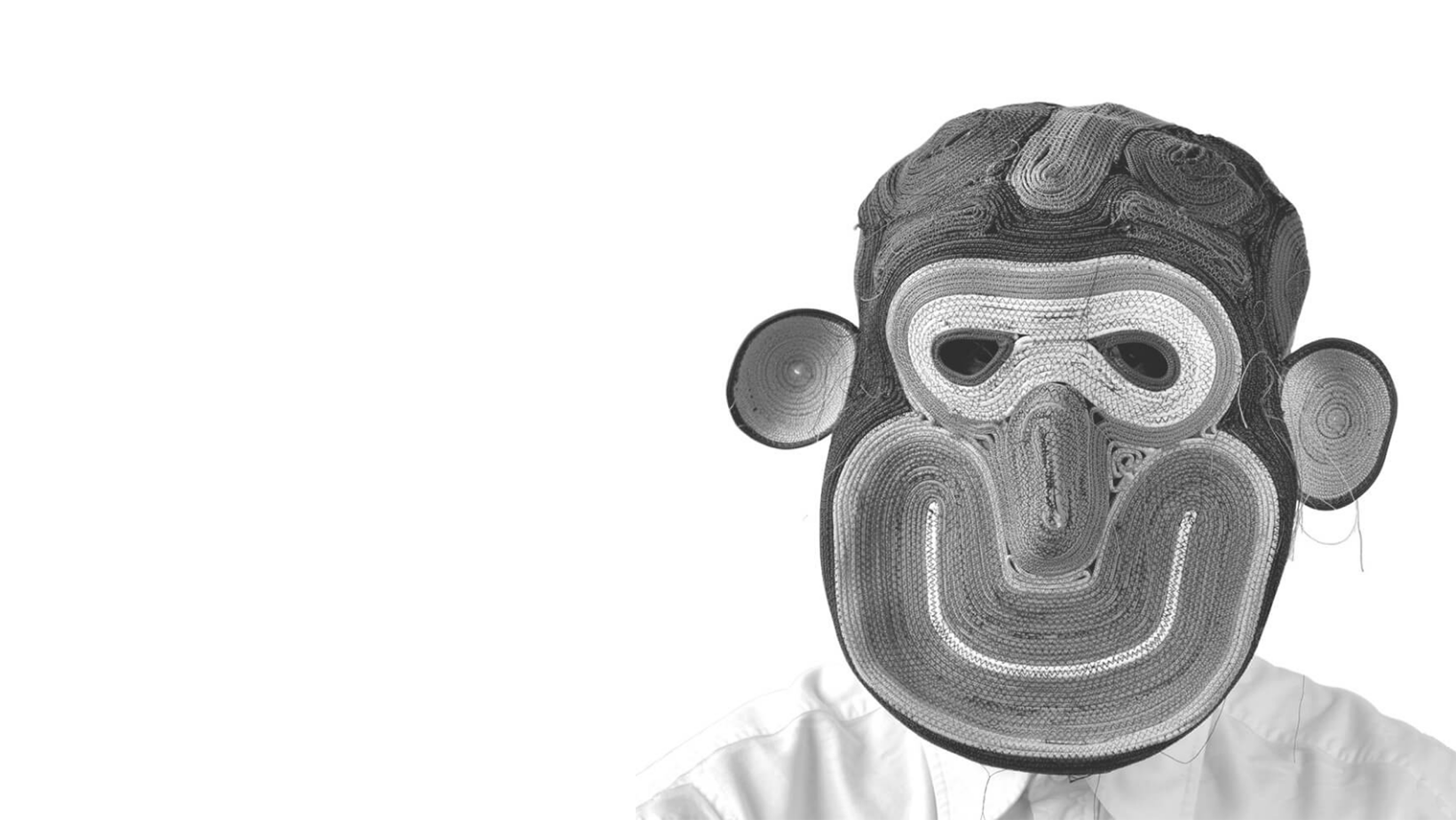 Meet our designer: Bertjan Pot
Bertjan Pot (1975) studied at the Design Academy Eindhoven. This respected Dutch designer alternates autonomous projects with (inter)national commissions for labels such as Nike, Wrong for Hay and Moooi. His work has won several awards and has been included in collections around the world, for example the MoMA in New York. Bertjan Pot previously designed the Patio Set for Weltevree. With the redesign of this characteristic design, he proves himself once again.
Personal needs and curiosity were the basis of the original concept of the Patio Set, and are typical of Bertjan Pot's methods. Traditionally, a garden bench is placed next to the front door of the house. Not meant for sitting down, but rather as an oasis of peace, relaxation and well-being in the hustle and bustle of the street. The Patiobench by Bertjan Pot is a response to this traditional bench. It is the ergonomic seating angle of the seat's construction that makes the design so remarkable: a seemingly uncomfortable wooden bench unexpectedly becomes a comfortable seat due to the angles of the wooden slats. 'The way a product feels is just as important as the way it looks.'
The Patio Set, consisting of the Patio Bench and the Patio Bench High Back, fits well with Weltevree's vision. Bertjan Pot acknowledges the 'better, not more' mentality that Weltevree adheres to. 'Thoroughly thought through, but low on resources, that's the starting point. The challenge was to make a bench that sat well without using soft materials.' This was achieved through the special seating angle that softens a hard material: the wooden slats are angled to follow the precise shapes of the body.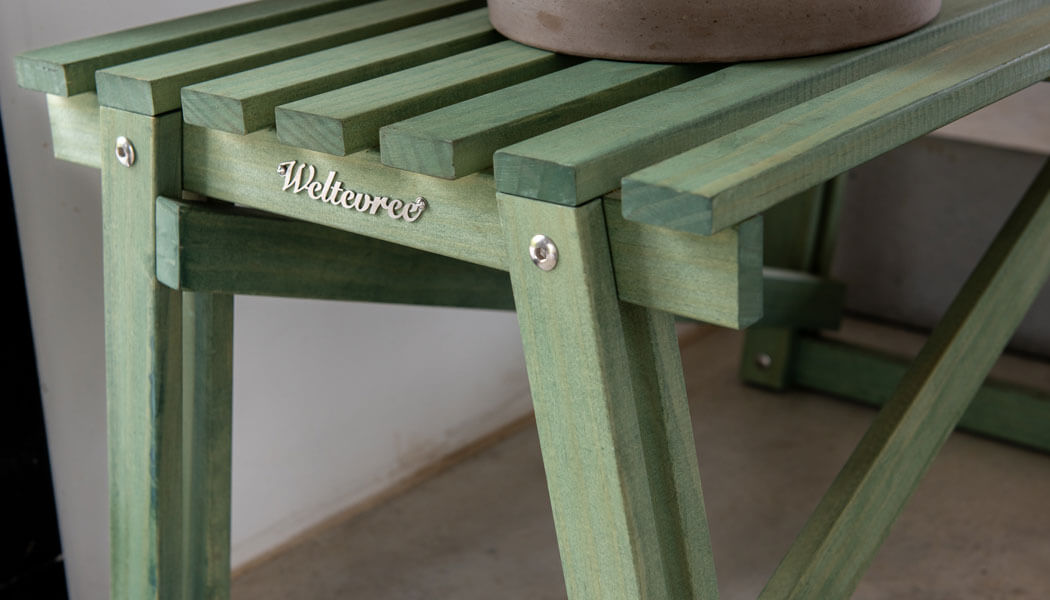 "How a product feels is just as important as how it looks."
The Patio Bench High Back completes the set. A high back of perforated steel gives the garden bench a true patio feel and much desired privacy that Bertjan finds is lacking in traditional garden benches. This allows you to retreat from the daily hustle and bustle and enjoy a moment of undisturbed peace.
Bertjan elaborates on the design process. 'At a certain point it just hits you: this is it, I'm not going to get any closer to the final product than this. At that point I loaded the prototype into my car and drove to the Weltevree brandstore.'
The Patiobench and Patiobench High Back are available in Oxide Red, Gray Blue and Cement Gray: a color palette applicable in both rural and urban environments, indoors and out.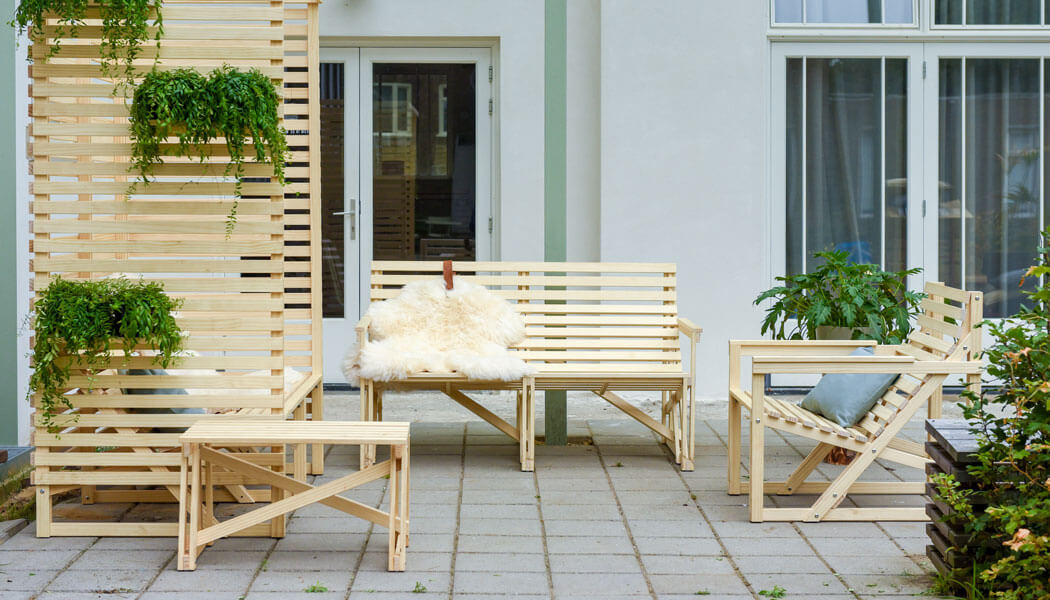 Would you like to know more about Bertjan Pot? Follow him on one of his social media accounts or have a look on his website:
bertjanpot.nl