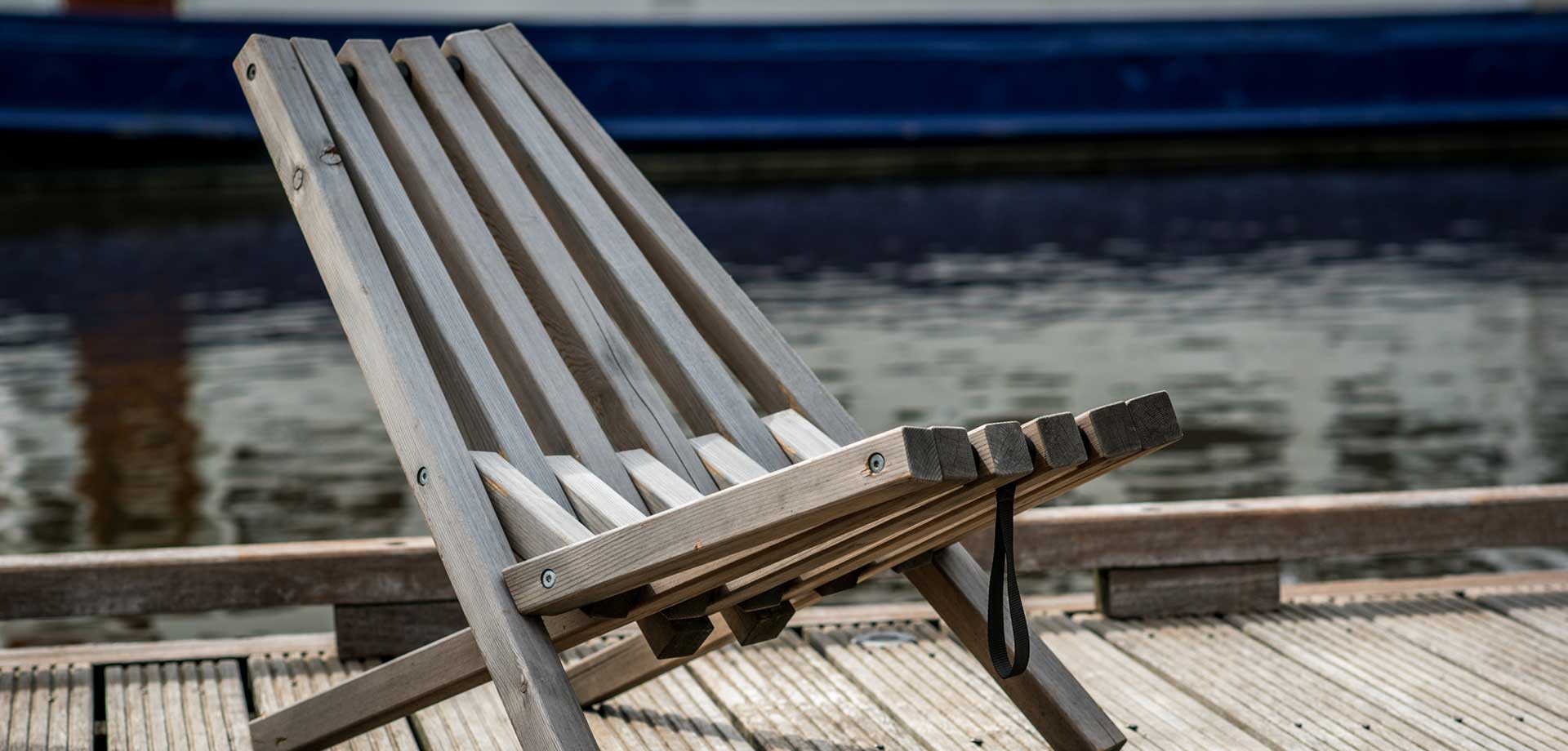 How to maintain Larch wood?
What is Larch wood?
Larch wood comes from the Larch tree, a softwood from Europe. It is a highly durable wood type (class 3) and is ideal in outdoor furniture use. Even without treatment it lasts for around 10 to 15 years.
Why choose Larch wood?
Larch wood is a good choice for the environment: it grows fast (making sure a lot of CO2 is turned into oxygen) and is naturally durable, meaning a treatment with chemicals is not necessary. The yellow-orange color and lines give Larch wood a very warm appearance. If left untreated, it will turn into a silvery grey over time.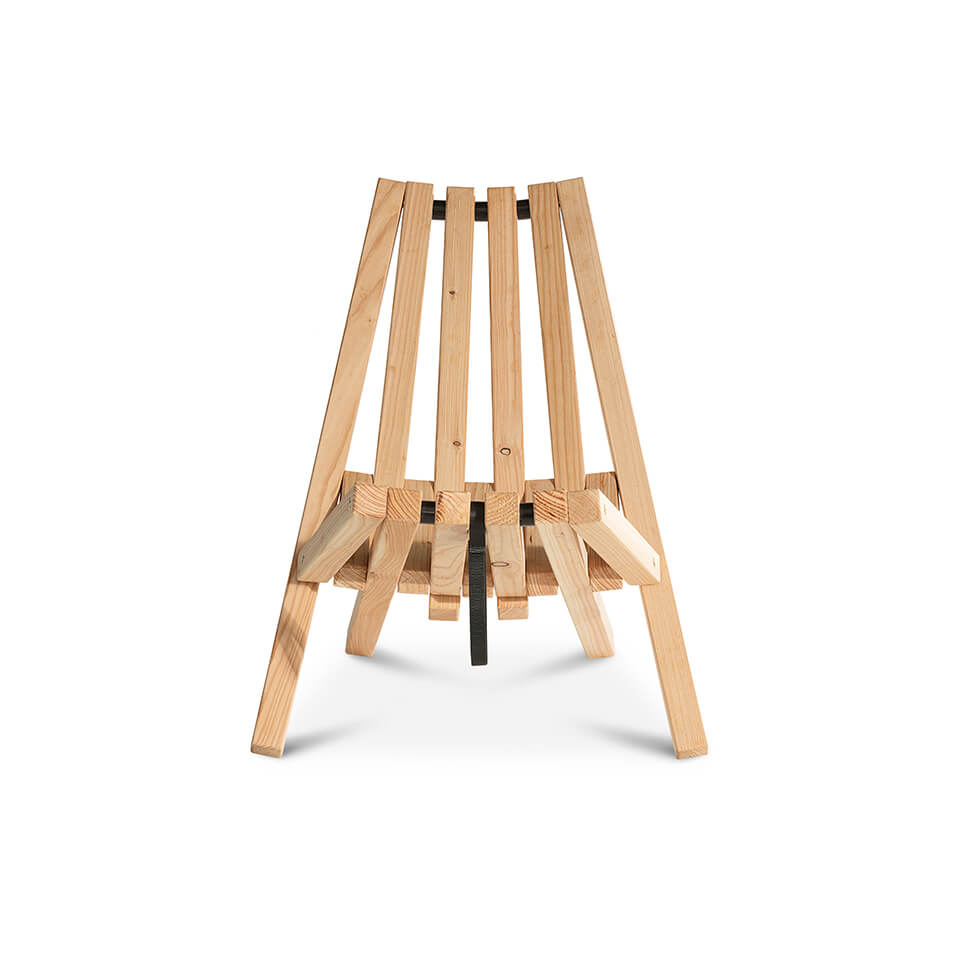 How to maintain?
To keep Larch wood in great shape, we recommend oil treatment about twice a year. To renew the look of your Larch furniture, lightly sand down the furniture and treat it with wood oil.
Cleaning
Larch wood does well in outdoor conditions and doesn't require a lot of work. For easier cleaning, treat the table with wood oil. This will also help in preventing mold if the wood gets wet a lot and doesn't have a place to fully dry. When mold does appear, treat the wood with vinegar first, before trying heavier anti-mold treatments.
Using a high pressure cleaner can be a quick fix in cleaning your outdoor furniture. However, always be aware that this causes the wood fibers to open up, making it more receptive to mold and other stains.
Maintenance
To prolong the life of your Larch wood furniture we recommend oil treatment twice a year:
Treat the furniture with a wood oil like Rubio Monocoat or something similar.
Make sure you apply a thin layer of oil
Slows down the aging process of your furniture.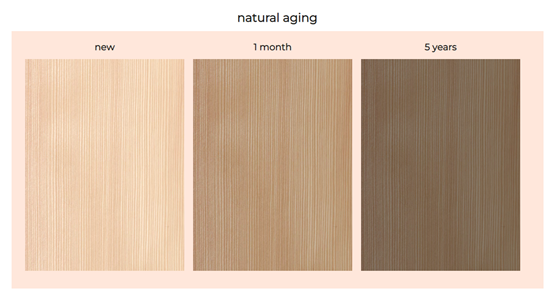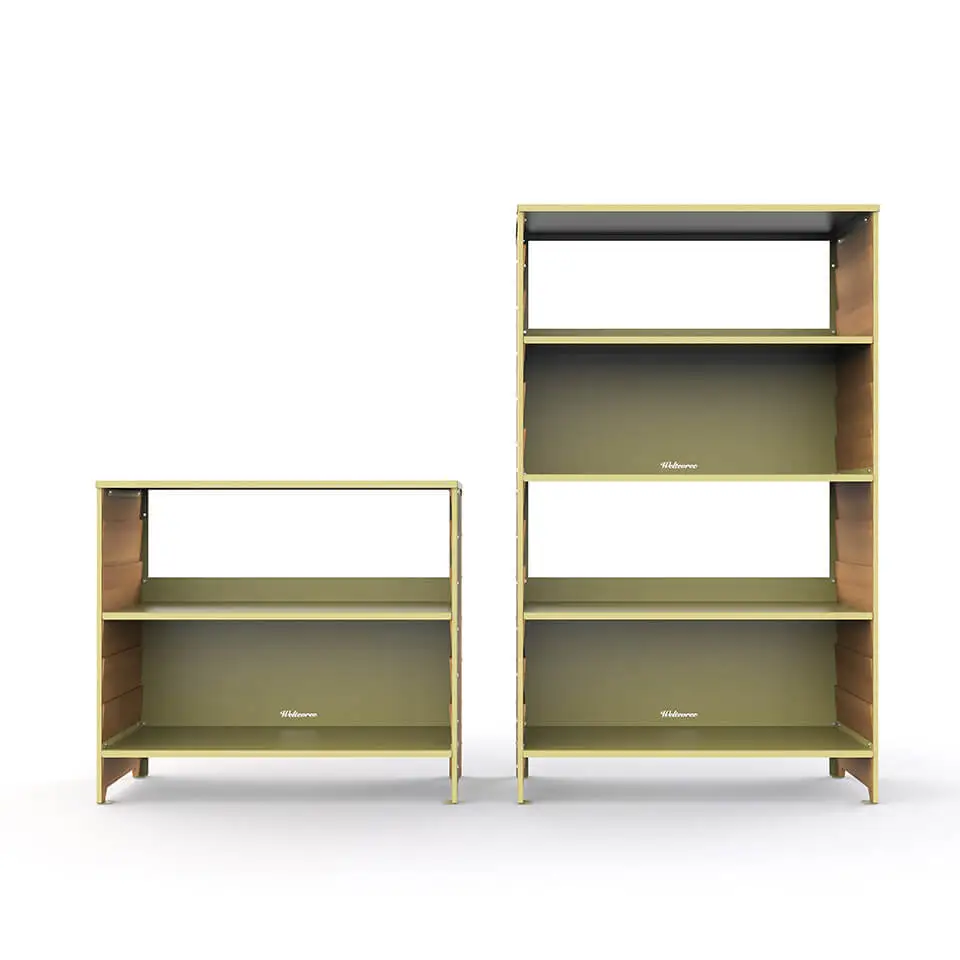 RABAT SHELVING
The Rabat garden cabinet, designed by Lex Pott, is a smart storage system for indoor and outdoor use. The cabinet is constructed from wooden panels and is provided with notches. This makes the Rabat easy to assemble, but it can also be arranged as desired by placing the shelves at your desired height. The Rabat Shelving is available in High- and Low Shelving. The warm, natural look of the Rabat Shelving fits well with a patio. Place it outside to expand your outdoor kitchen. Furnish it with garden herbs, garden tools, wood and a nice plant or use the Rabat as an outdoor bar in the summer. You can also incorporate the Rabat Shelving into indoor interiors. For example, place books, plants, toys or blankets in it.
Various options from
€595.00
€795.00