How to maintain powder coated material
Powder coating is a coating technique that we often use for our products that contain metal, such as steel or aluminum. It creates a strong and durable coating that is pleasing to look at.
On this page you will find all information on how to maintain your powder coated products to make sure they last for a long time. We will also give you tips on how to take care of any stains or scratches.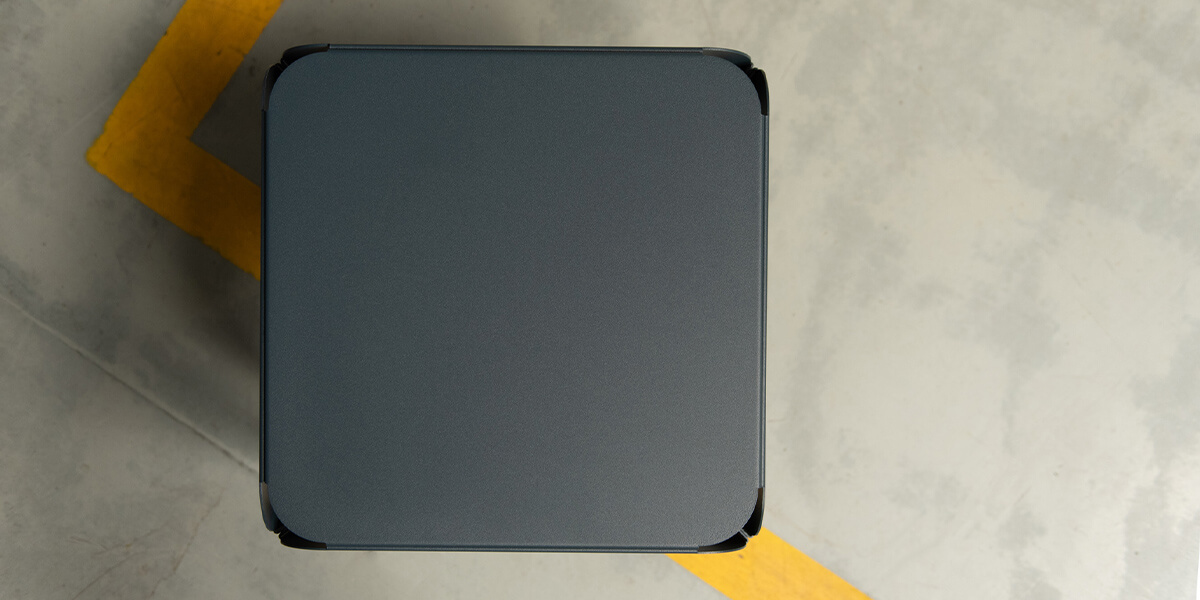 What is powder coating?
Powder coating is an electrostatic process in which powder is applied to metal with a spray gun. The product is then placed into an oven to create the even layer: During curing in the oven, the heat will first turn the powder particles into liquid, after which they harden into an aesthetically pleasing and durable coating. The coating will help protect the material from weather influences and helps give the product a long lifespan.
In this process, any different colored coating can be achieved, which is something that is clear when looking at our powder coated products.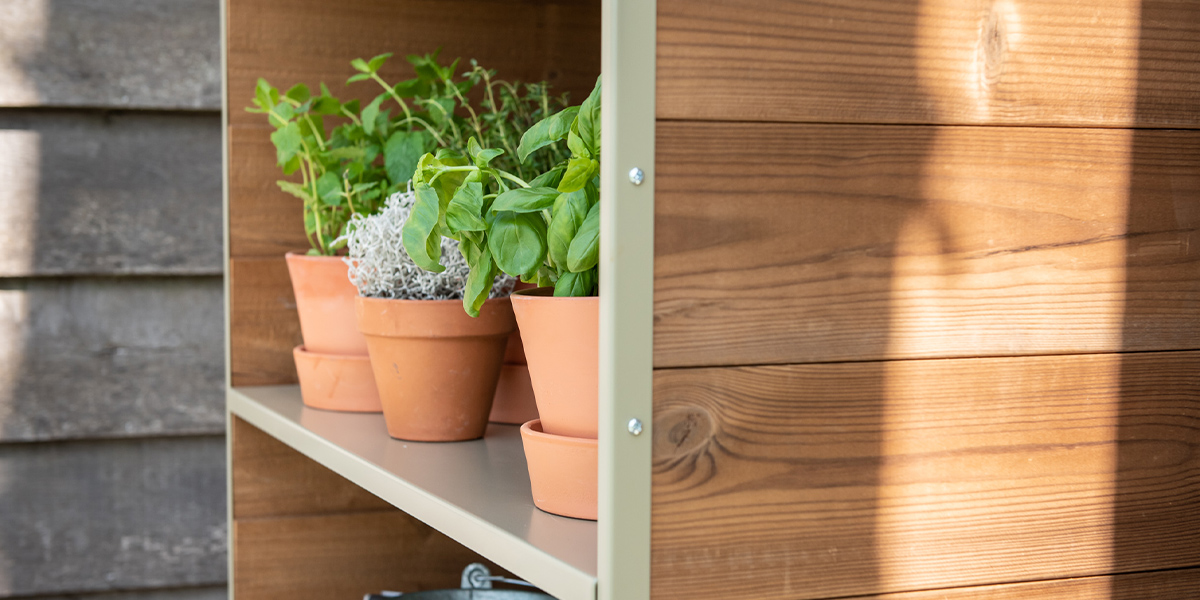 Daily maintenance of powder coated material
Powder coated steel or aluminum does not require much maintenance. When used outside, it is important to regularly clean your product and remove possible dirt from nature.
Cleaning the product
To clean powder coated material, use a soft cloth or non-abrasive brush. Use lukewarm water or a mild soap solution to clean the surface. Never use harsh detergents. After cleaning, rinse your product with clean water and wipe dry. Always make sure to remove possible bird droppings as soon as possible, as this can permanently damage the material.
Preventing scratches
It is inevitable that the surface will show small scratches over time, even with normal use. You can however avoid bigger scratches by being careful with items with rough or uneven edges. Do not slide these over the surface as this will cause damage. Use a coaster underneath instead.

Can you repair damage to the coating?
It is not possible to touch up a small area of damage on powder coated material, as you will always see the repair line. Small scratches are inevitable over time, but you can take measures to prevent damages. Always use a coaster underneath hard objects and do not slide items over the furniture.
Aluminum and steel
products
Powder coated steel
Most of our powder coated products are made from steel. The products below all are made from steel or have powder coated steel elements:
Powder coated aluminum
Some of our products are made from aluminum. The products below all are made from aluminum or have powder coated aluminum elements.
Some of our powder coated products
BENDED LOUNGER
The Bended Lounger is part of the Bended Series. Due to the smart aluminum design, the lightweight lounge chair does not wobble and can be moved around the garden with ease. The products in the Bended Series have a powder-coat finish, which makes them virtually maintenance-free. Add the cushion set to your Bended Lounger for even more comfort. Available in RAL 6021 and 5008.
GUIDELIGHT
The multifunctional and rechargeable Guidelight lantern, designed by Floris Schoonderbeek, offers you more than just one function: it is a romantic ambient light, adventurous flashlight and focused spotlight all in one. The lightsource of the Guidelight can be dimmed with ease. One full charge equals 150 hours of usage. Combine the Guidelight with our Hook set to hang the Guidelight to a wall, ceiling and with a rope in a tree. The Guidelight has a lifespan of 50.000 hours of usage and is charged via a micro USB cable. The Guidelight is designed for outdoor usage and is splash proof. On which adventure will you bring the Guidelight?
BENDED TABLE
The Bended table is part of the Bended Series. Thanks to the smart aluminum and lightweight design, the table can be moved with ease and it will never wobble. The products in the Bended Series have a powder-coat finish, which makes them virtually maintenance-free. The Bended Table is available in 3 sizes. Additionally a cushion set can be ordered for the Bended Bench for even more comfort. Available in RAL 6021 and 5008.