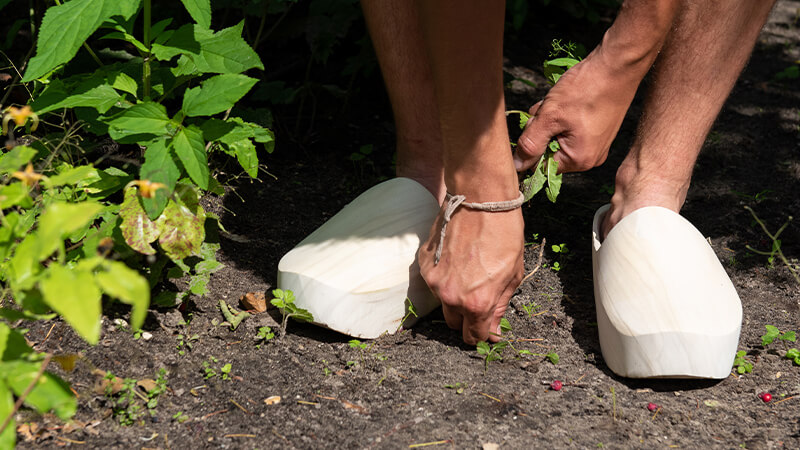 Cook with ingredients from your own vegetable garden
At Weltevree we love outdoor cooking and outdoor living. The Outdooroven is a perfect example of this! How fun would it be to use your own ingredients while cooking with the Outdooroven this summer? From vegetables to herbs, if you start planting seeds now, you will enjoy your self-sufficient vegetable garden all summer long.
The spring, or more specifically the period after the last night frost, is a good period to sow new seeds in your garden. When you plant the seeds in April, you will enjoy the results in the same year.
Which vegetables and herbs can you sow in April?
If you have never dealt with growing your own vegetables before, it might be smart to start with the easier options. The following vegetables will almost always grow without any problems:
Beans
Lettuce
Arugula
Cherry tomatoes
Indian cress
If you pick tomatoes, bell peppers or any other Mediterranean vegetable, you have to pre-sow the seeds indoors. From April onwards, the plants can be moved outdoors.
Most seeds can be planted from April onwards, meaning you are free to put together your own vegetable garden. Do think about how some vegetables require more experience than others, and think about which ingredients you often use in your dishes. This way you will get the most out of your vegetable garden!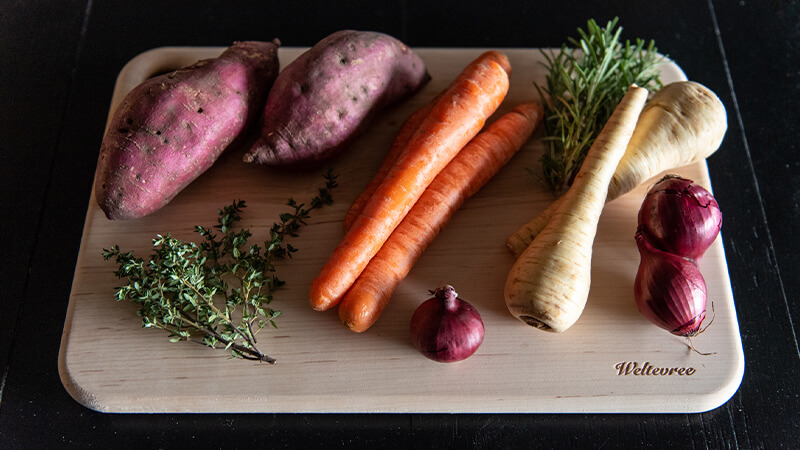 Tips for a successful vegetable garden:
1. Pick a sunny sheltered spot

It is important to pick the right spot to start your vegetable garden. Sun is essential! Choose a spot where it will be sunny for at least 6 to 8 hours a day. Also make sure to pick a sheltered spot, so your crops are protected from the wind.
2. Always sow in a straight line
If you sow in a straight line, it will be much easier for you once you start to see results from your vegetables and herbs. As weeds will not follow the same straight line, you will know what you can remove and what should stay in the ground.
3. Make sure your paths are wide enough
When you can harvest your crops, you want to be able to have enough space to do so. Always leave enough space in between your rows of seeds. This will give you enough space for harvesting!
4. Put up signs or make a map
Make sure you know where everything is! It will take a while before you can harvest your crops. You do not want to forget which crop is which in the meantime! Clear signs or a drawn map will prevent this issue.
We would like to see what ingredients you use in your dishes! Show us your best
Outdooroven
recipes.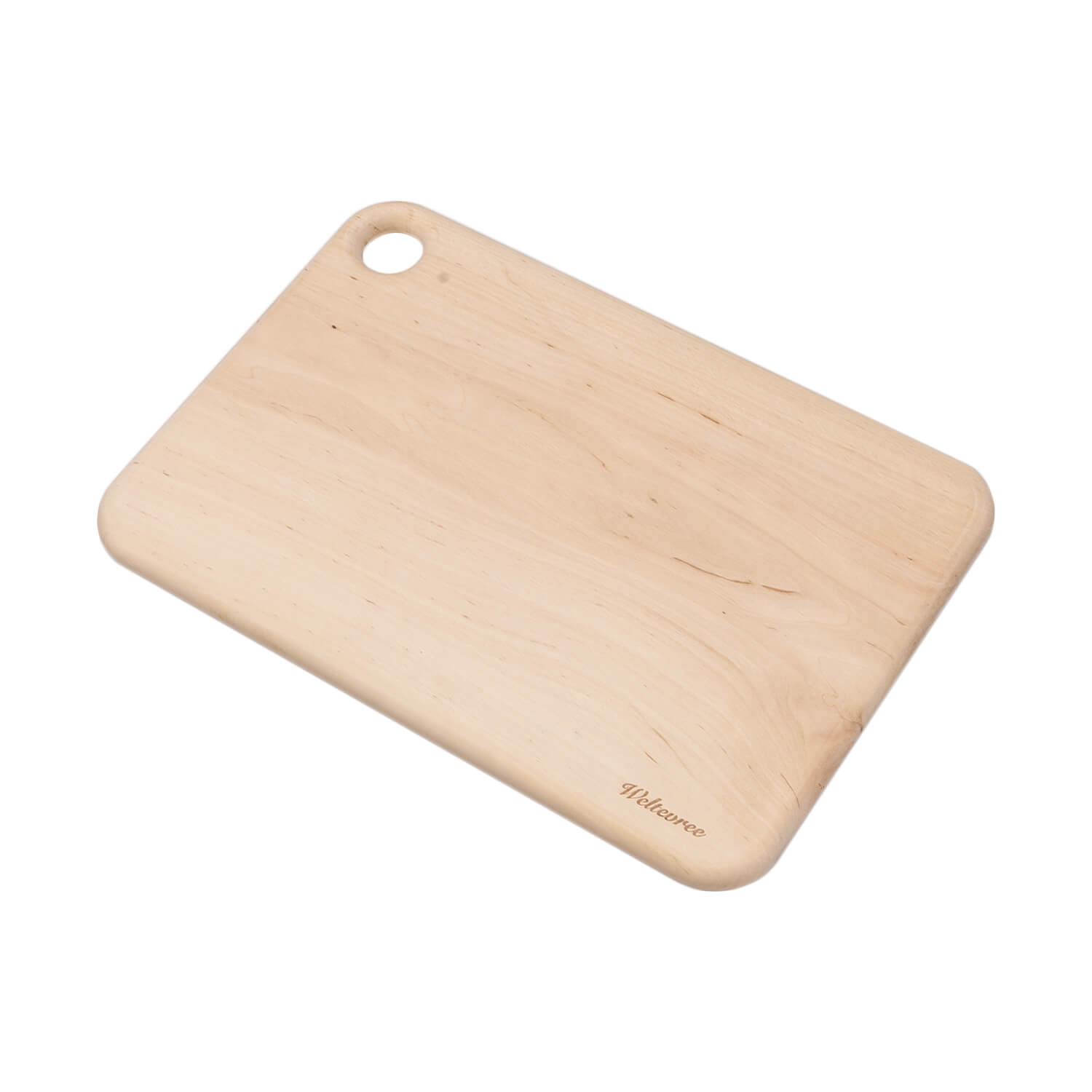 CUTTING BOARD
The Cutting Board is a wooden serving platter with soft curves, a hole and a remarkable feature: the wood surrounding the hole creates a perfect round tube. The hole is big enough for a thumb to fit through, making it an ideal handle for serving. You can also hang the cutting board to save space in the kitchen.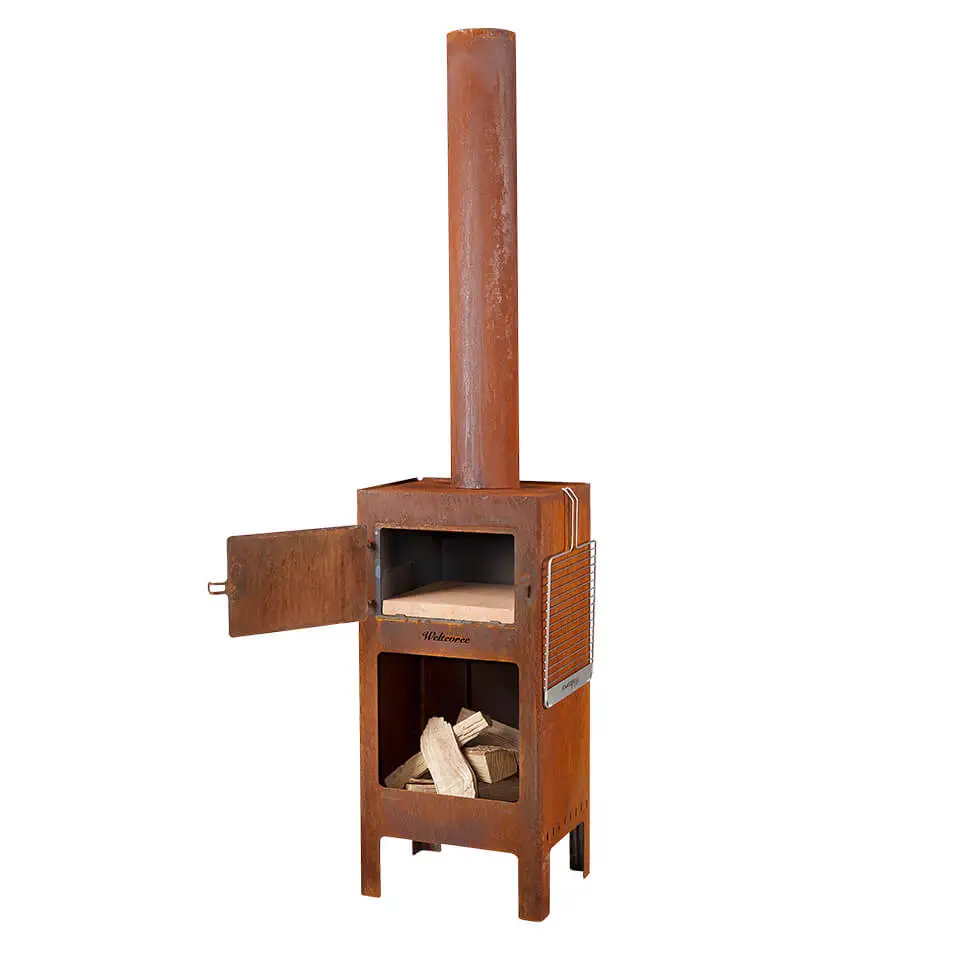 OUTDOOROVEN
This outdoor oven is an eye-catcher in any garden! Enrich your garden or patio with the Outdooroven Original. From bread rolls for breakfast to pizza or sparibs for dinner: the outdoor oven is a real all-rounder and contains an outdoor fireplace, oven and barbecue grill in one. So you can enjoy adventurous meals outdoors all year round. In summer with a cocktail and in winter with a hot chocolate. In the lower open compartment the wood fire is stoked. Above it is a compartment with a lockable flap, in which you can bake. The top of the Outdooroven is flat and warm enough for cooking. The outdoor oven easily reaches temperatures up to 350 degrees and is expandable with various accessories. This iconic design by Dick van Hoff is made of high-quality 3mm thick Corten steel and will last at least 10 years. The outdoor oven comes complete with pizza stone, grill grid and 1 meter stove pipe. Complete your Outdooroven with various accessories. Light a fire, make some goodies in the outdoor oven and chat with your friends while enjoying the crackling wood fire in the background.