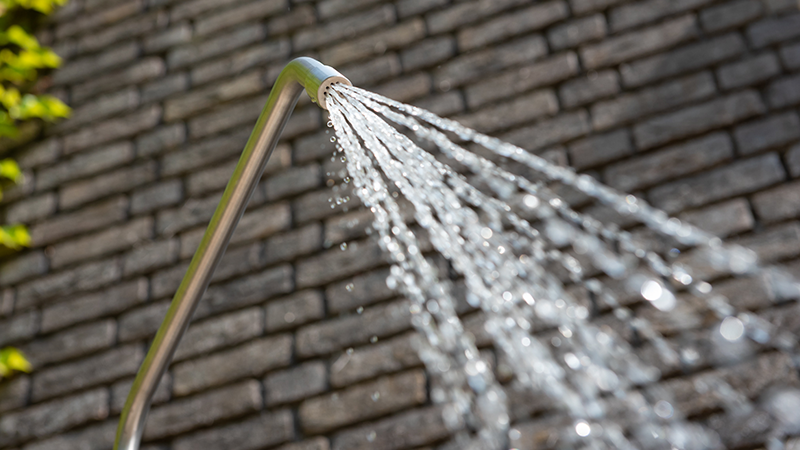 Discover the Serpentine: a refreshing outdoor shower
The Serpentine provides the perfect refreshment on the warmer days this summer. To rinse yourself before you dive into the inflatable pool, or to enjoy a quick cool down. The lightweight construction and shower jet makes this very comfortable. Want to know more? We'll tell you all about the Serpentine in this blog.
A mobile garden shower
The lightweight construction of the Serpentine makes for a very user-friendly garden shower. In addition, the shower stands firmly on the ground and you do not need to secure it further. The material and design ensures that you can easily move the shower without needing extra help. So, you have the opportunity to enjoy a cold shower in your garden anytime, anywhere!
Minimalist design
The minimalist design makes the Serpentine a subtle and chic addition to your garden. It does not take up much space and can easily be placed anywhere. Despite the slim design, the Serpentine stands very firmly on the ground, because the thin steel tube ends in a circular stand. Designer Tom de Vrieze calls his design a minimalist design with an art deco look.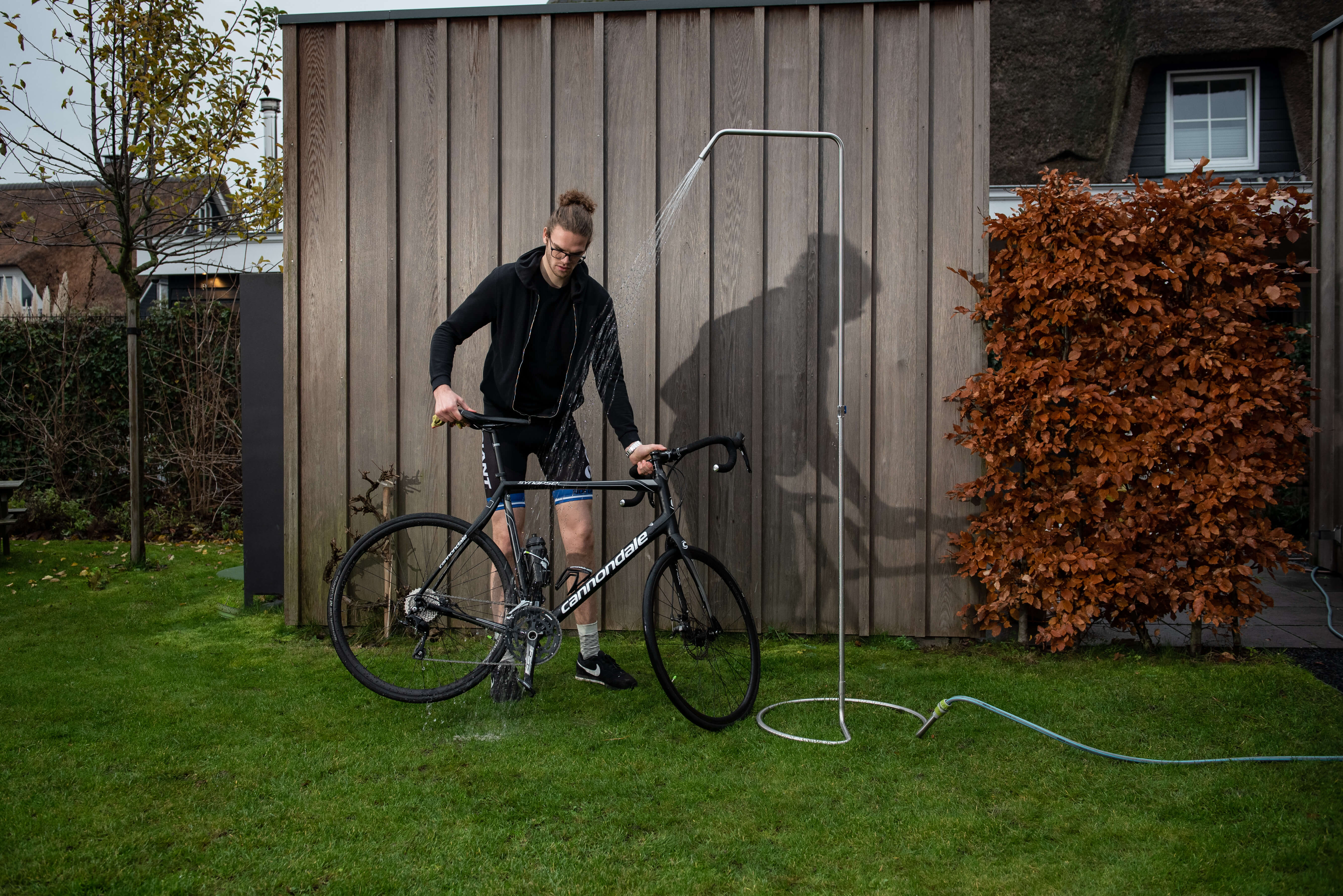 Easy to connect
After the Serpentine is
asse
mbled, all you have to do is connect it to your garden hose. At the bottom of the shower you will find a special connection to which you can easily connect the hose. After everything is connected, you simply turn on the Serpentine's tap and you can hop under it.
Comfortable water jet
Even though the Serpentine has a slim design, the shower features a proper water jet! In fact, inside the shower head, the water jet is distributed over several narrow tubes that diverge into a triangle shape. This way the Serpentine gives a very comfortable water jet and it will feel just like a normal shower head.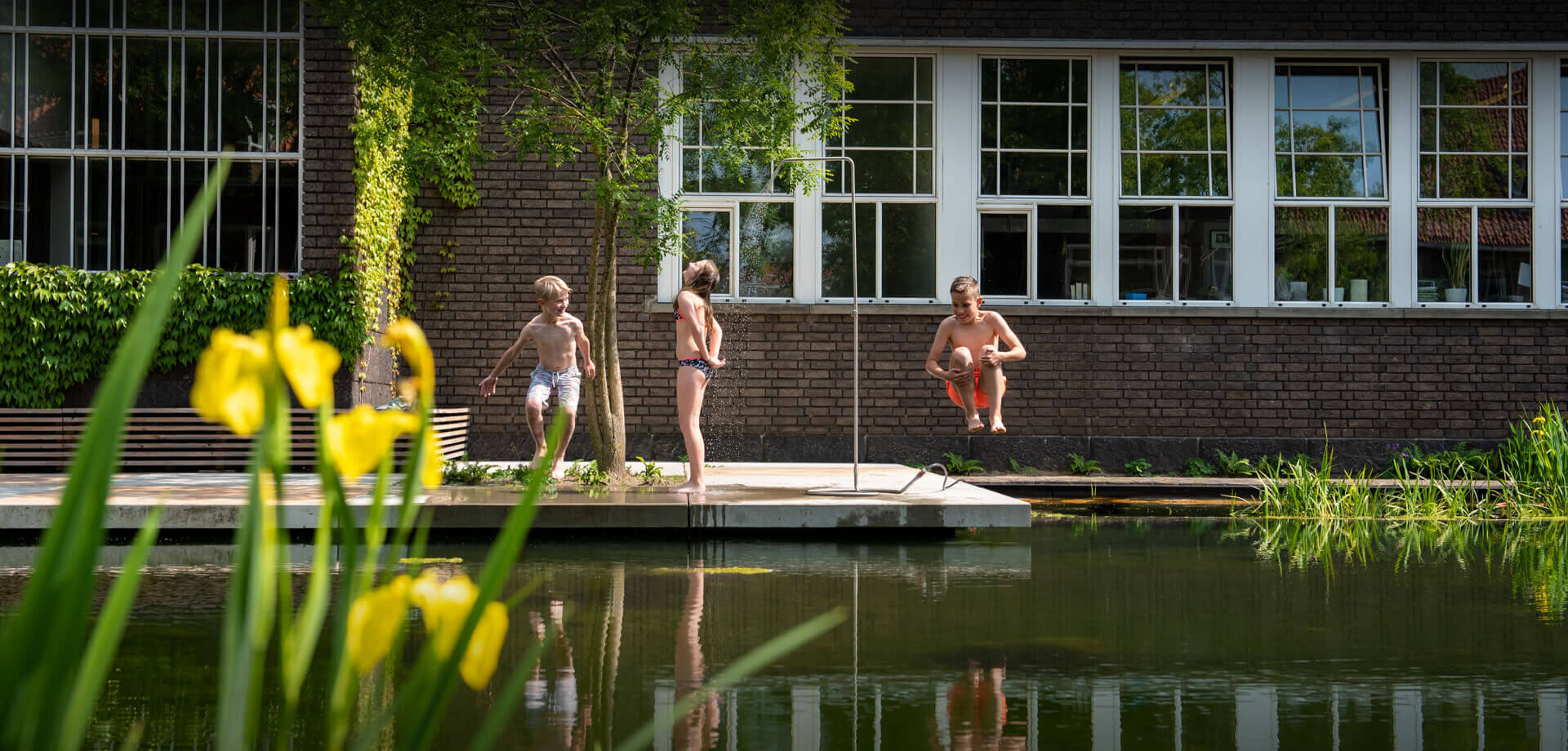 Besides the fact that the Serpentine is wonderfully refreshing, a cold shower is also very healthy for you. For example, it takes away your stress, makes you feel more alert and you are less likely to get sick. Take a look here, to learn more about why cold showering is healthy for you!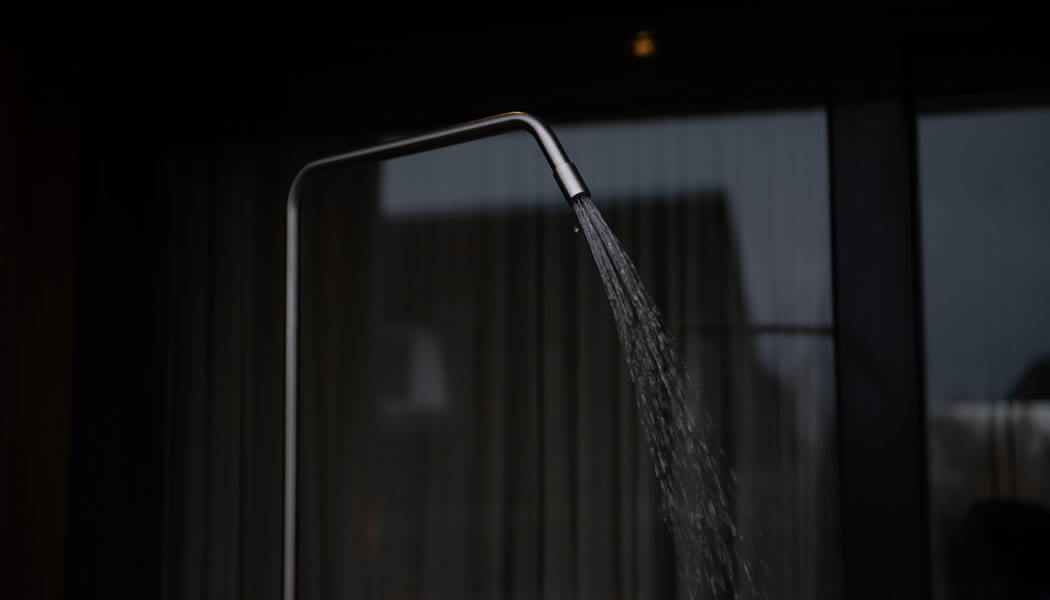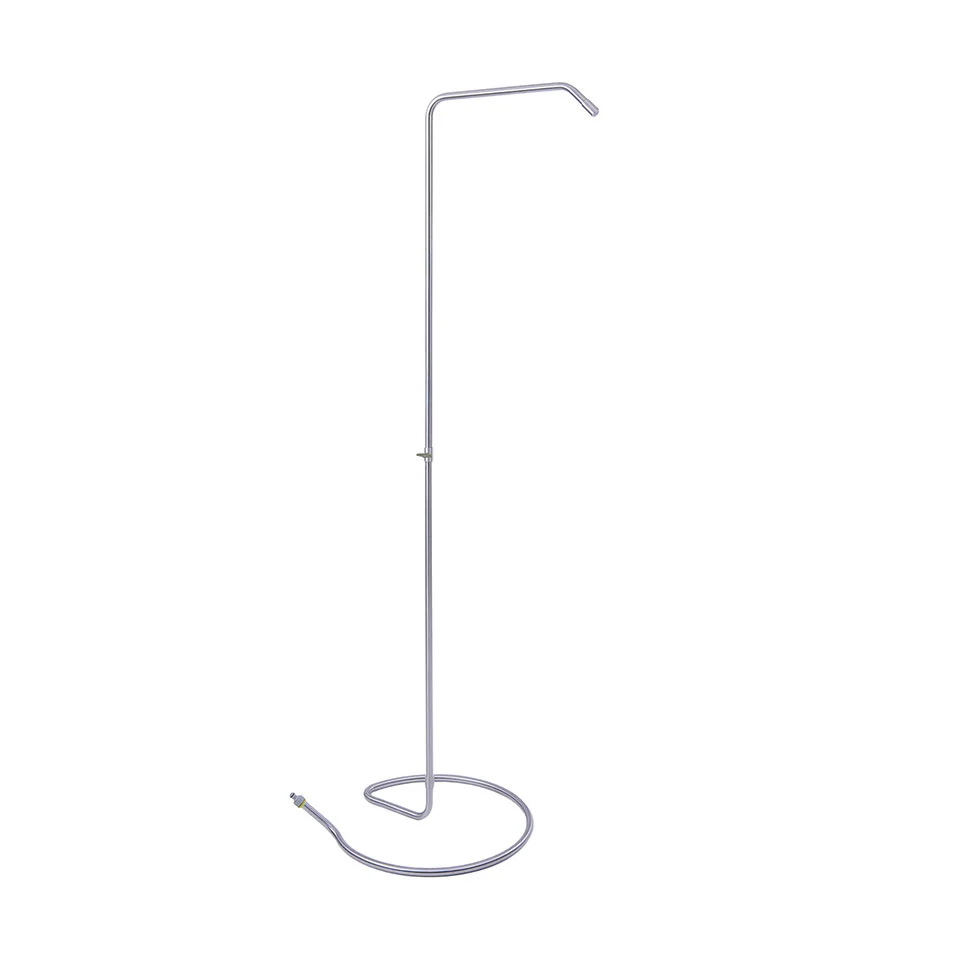 SERPENTINE
The graceful, minimalist curved Weltevree outdoor shower is a real eye-catcher. Designed by Tom de Vrieze, the Serpentine is made of stainless steel and weighs only 5kg. This makes the outdoor shower easy to move to wherever you want. Connect the Serpentine to a regular garden hose and enjoy fine refreshment moments on hot summer days in the garden or at the campsite.