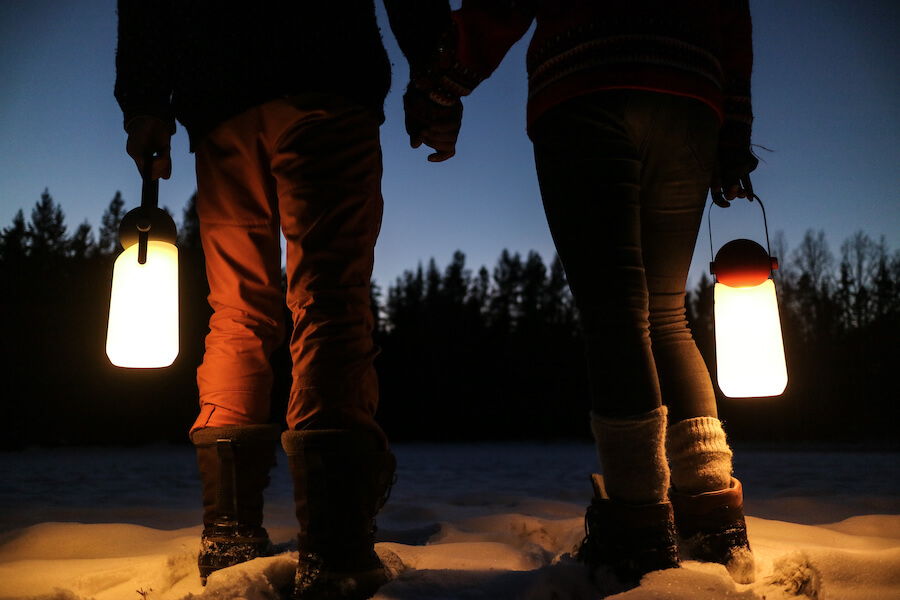 Extend your outdoor season with Weltevree
At Weltevree we believe the outdoor season lasts all year long. Even when the weather gets colder, there are plenty of reasons to go outside. After all, it is all about spending time together and experiencing new things around you. Whether you do so in warm or cold weather, really makes no difference. We have several products that will help you to extend your outdoor season. So, put on a warm coat or sweater and make some new memories in the crisp air!
Warm up by the Outdooroven
The Outdooroven
doubles as both an outdoor fireplace and an oven. This means you can warm up by the fire while you're waiting for a warm meal to cook in the oven. Or use the grill and organize a winter barbecue with your neighbors! You could even use the top of the Outdooroven as a stove to warm up some soup or make yourself hot chocolate. Add a warm Sheepscoat to your chair to retain even more warmth.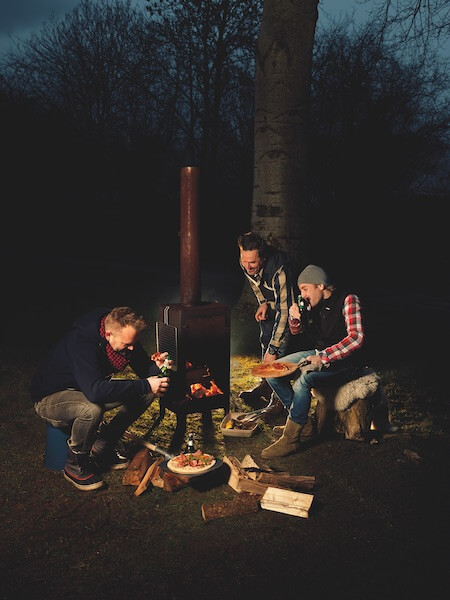 Relax in the Dutchtub
There is nothing better than stepping into a warm bath at the end of a long and cold day. So why not do this outside? The wood fired
Dutchtub
is perfect for the colder seasons. Light the fire and let the water warm up. Once you can see steam coming from the water, it is time to jump right in. Enjoying a hot bath in the outdoors like this is a great way to spend time out in the fresh air.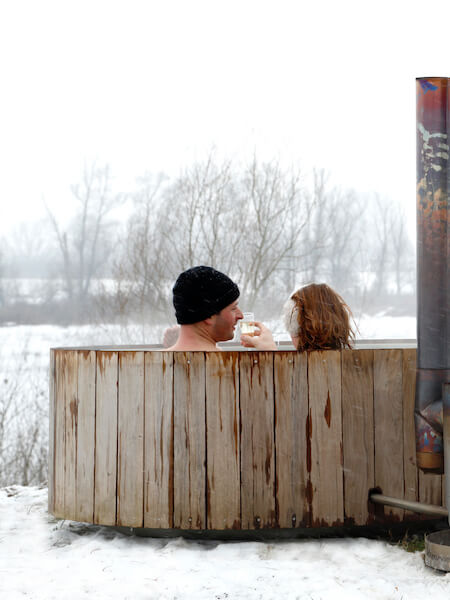 Light up the dark with the Stringlight
The darker nights in fall and winter are the perfect opportunity to bring some ambience to your outdoor space. Light up the dark evenings with the colorful
Stringlight
! This will not only make your night last longer, it will bring a cozy atmosphere to your garden, patio or balcony as well. There are many different ways to hang the Stringlight, so you will always find a way that works for your situation.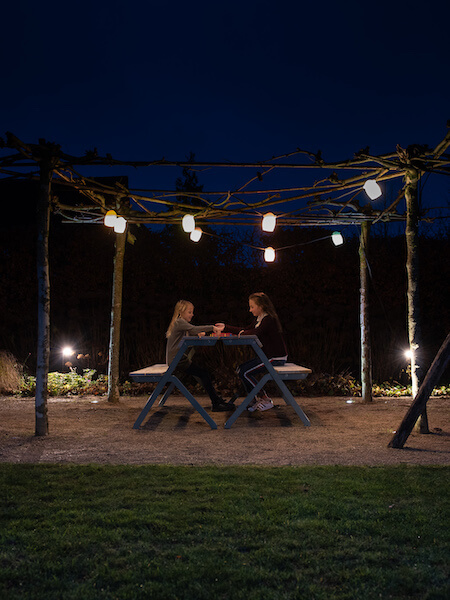 Go on an adventure with the Guidelight
The multifunctional
Guidelight
is the perfect outdoor lamp for the darker days. It functions as a flashlight, a spotlight and as ambient lighting! Turn the rotatable head upwards or downwards to change between the different lighting options. So whether you need to use the flashlight to see your path in a dark forest or you want some extra ambient lighting during dinner, the Guidelight is there for you this winter. Just carry it with you by the strong handle.