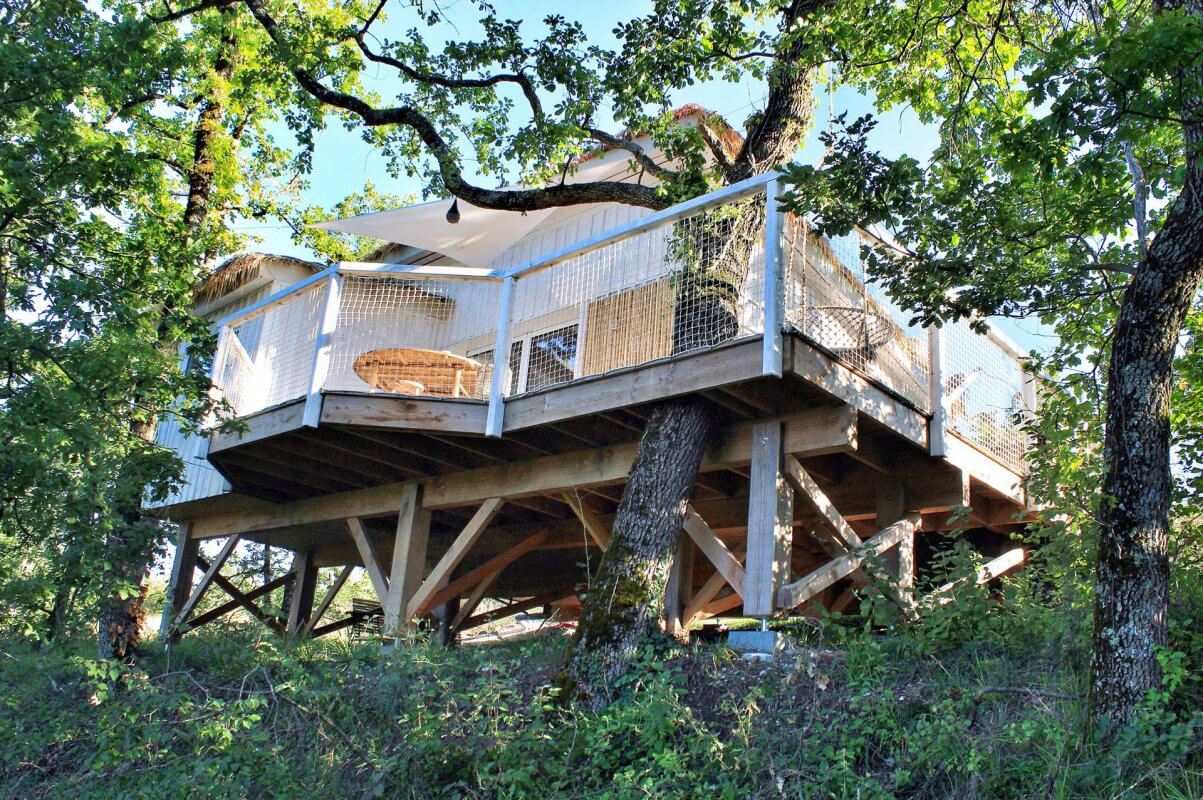 Pella Roca Cabana & Spa
Located in the middle of the idyllic southwest of France is 'Cabana & Spa Pella Roca' consisting of three eco huts located in treetops overlooking the truffle forests. This unique trio, situated on a seven-hectare estate north of Toulouse offers you the opportunity to experience nature up close. Quality time is the main motif in these accommodations. Each hut has been carefully decorated and is fully equipped. This ensures a stress-free, comfortable experience and invites you to disconnect from the crowded outside world. This is the main reason for Pella Roca not equipping the cabins with wifi or television, but providing their guests with a hot tub, sauna and communal swimming pool.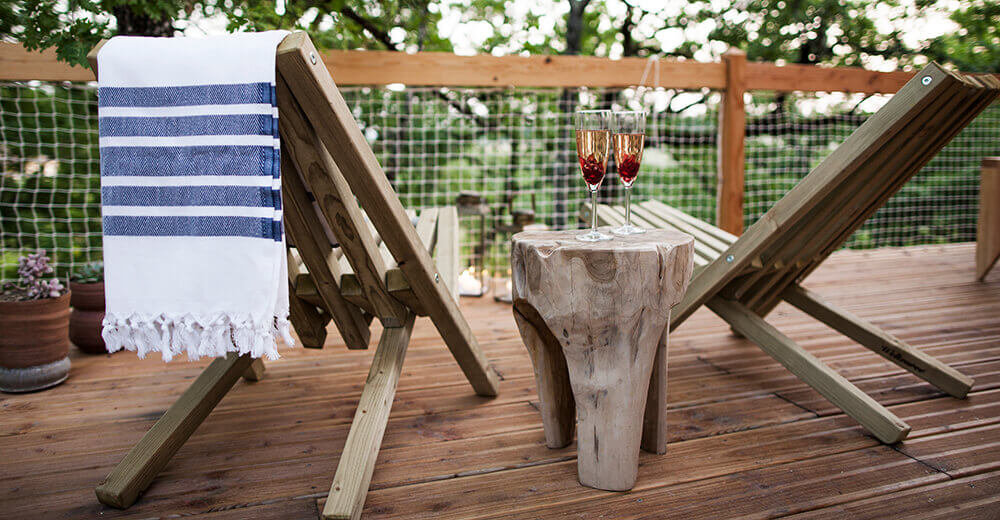 The accommodations were handmade from local wood and decorated in a minimalist style which immediately creates a relaxed atmosphere. Natural materials like rough oak, seagrass and wool add up to this. The cabins each have a wooden terrace with two Fieldchairs overlooking the woods and the countryside. Part of the equipment as well are a wood burning stove and a private hot tub and sauna. The kitchenette and fully equipped en-suite bathrooms complete each cabin. There is plenty to do in the vicinity: explore picturesque villages, visit vineyards or go kayaking, hiking, climbing or horseback riding.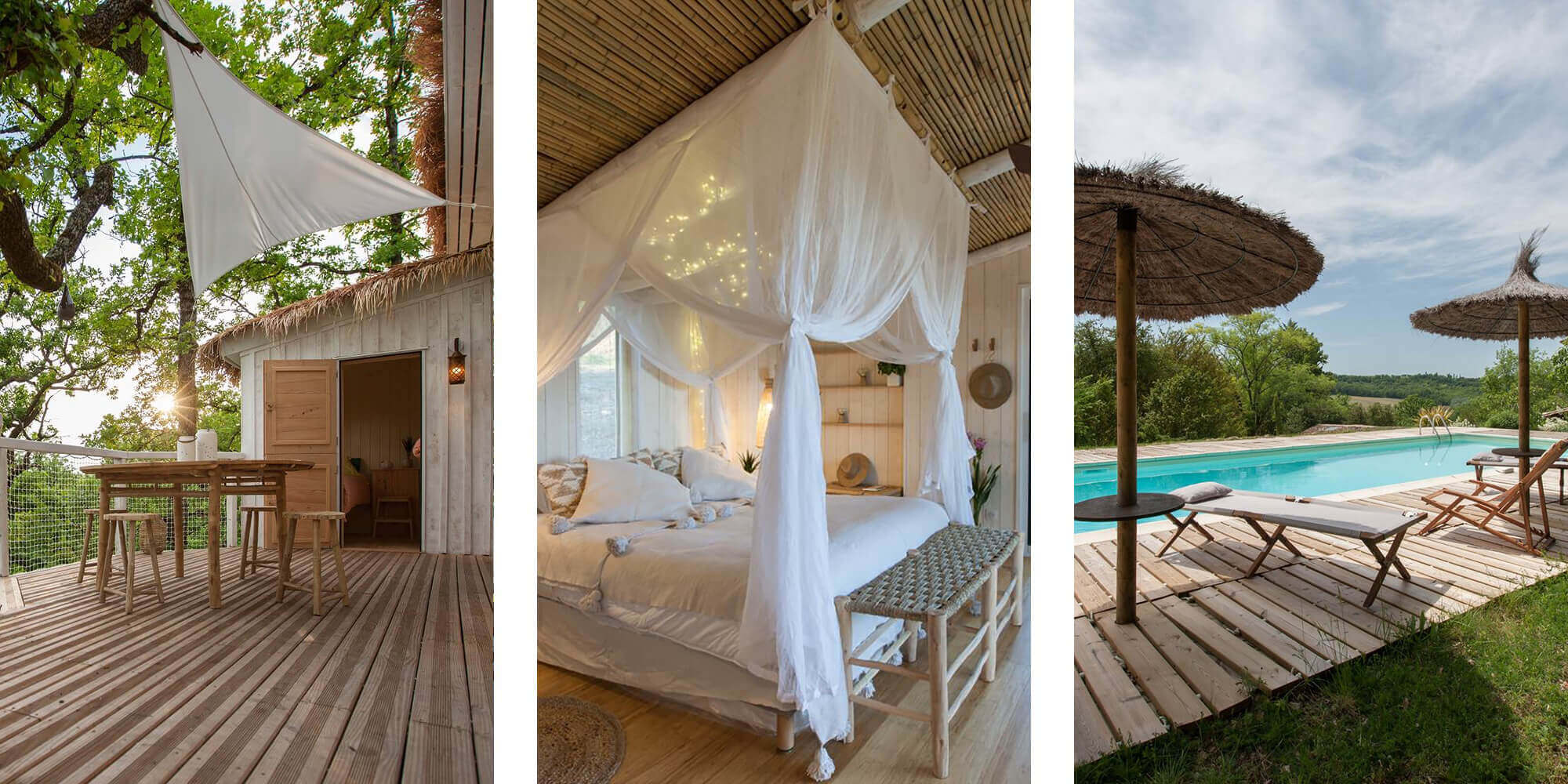 Specifications
Client: Pella Roca Cabana & Spa
Location: Labastide de Penne, France
Source photo's: Pella Roca
Year: 2017
Products used in this project