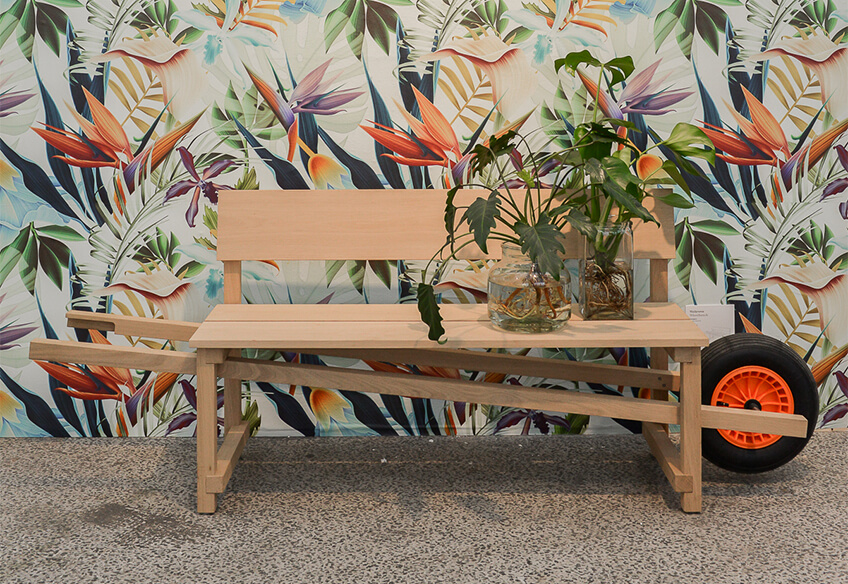 Showcasing tropical vibes
A prominent place in a tropical environment has been reserved for the Weltevree
Outdooroven
and
Wheelbench
at ShowUP. A Dutch trade show for home & gifts. Next to international leading brands – such as Vitra, Hay, and Fermob-, starting labels and young designers show off their goods to buyers and press.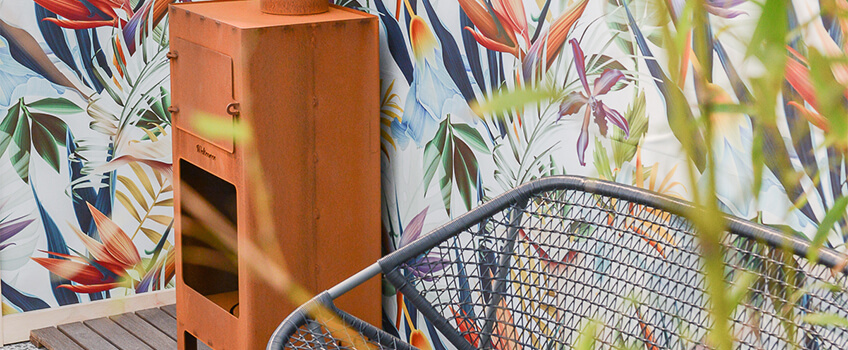 Forecasting agency
Jan Trendman
inspired visitors with next season trends. The natural and colourful environment where the Wheelbench and Outdooroven found their spot showed tropical vibes. A showcase at showup of two iconic products!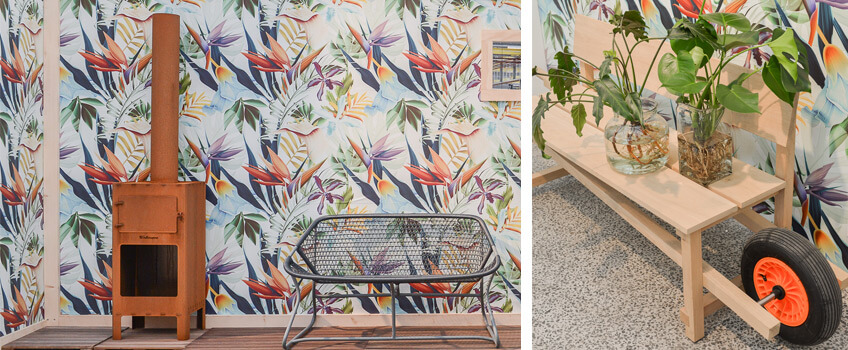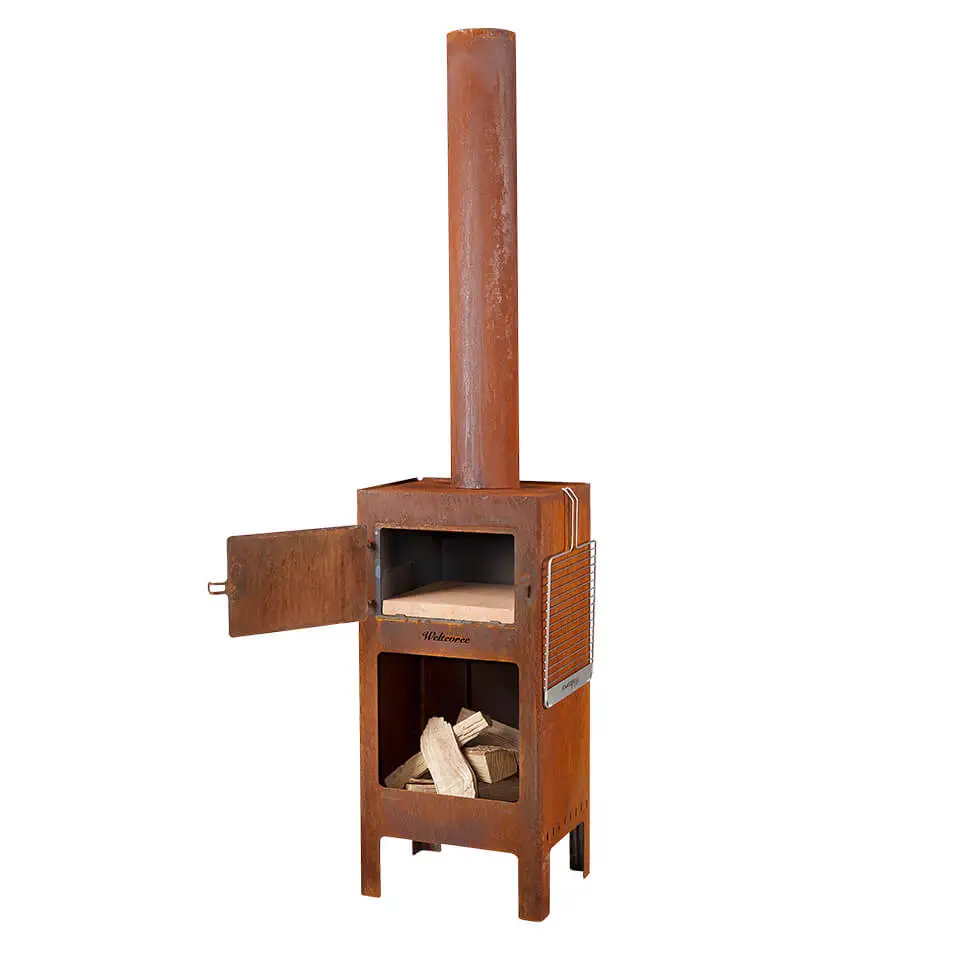 OUTDOOROVEN
This outdoor oven is an eye-catcher in any garden! Enrich your garden or patio with the Outdooroven Original. From bread rolls for breakfast to pizza or sparibs for dinner: the outdoor oven is a real all-rounder and contains an outdoor fireplace, oven and barbecue grill in one. So you can enjoy adventurous meals outdoors all year round. In summer with a cocktail and in winter with a hot chocolate. In the lower open compartment the wood fire is stoked. Above it is a compartment with a lockable flap, in which you can bake. The top of the Outdooroven is flat and warm enough for cooking. The outdoor oven easily reaches temperatures up to 350 degrees and is expandable with various accessories. This iconic design by Dick van Hoff is made of high-quality 3mm thick Corten steel and will last at least 10 years. The outdoor oven comes complete with pizza stone, grill grid and 1 meter stove pipe. Complete your Outdooroven with various accessories. Light a fire, make some goodies in the outdoor oven and chat with your friends while enjoying the crackling wood fire in the background.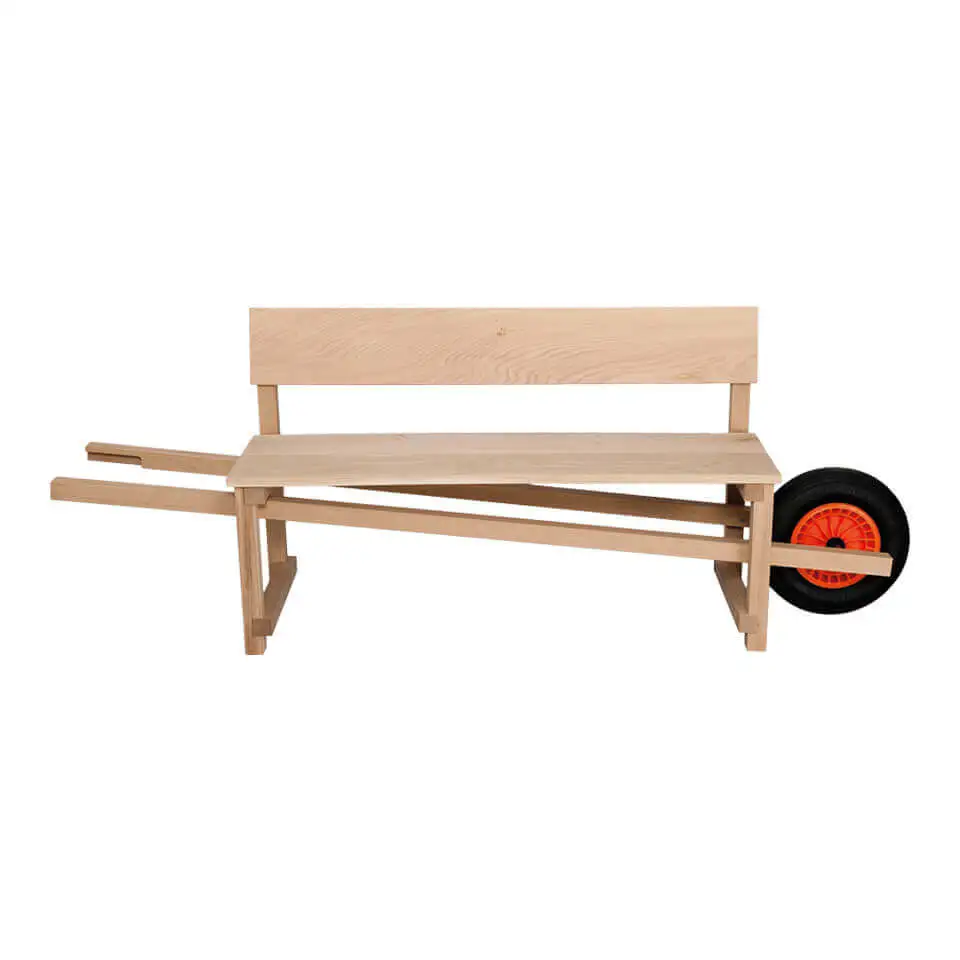 WHEELBENCH
The Wheelbench is an easily movable two- to three-person wheelbarrow bench. The surprising combination between a bench and wheelbarrow wheel enhances the active outdoor feeling. You can also easily move the bench alone, by driving the bench like a wheelbarrow. With the Wheelbench you can easily find a spot in the sun or shade. Place the bench wherever you want, put a sheepscoat on it and enjoy the peace and quiet outside. The Wheelbench is available in two versions: Oak or Accoya wood. Both versions of the Wheelbench come untreated. That gives you the choice to treat the wood yourself with oil or impregnate it to preserve its color. If you don't treat the wood, it will slowly develop a beautiful gray patina.