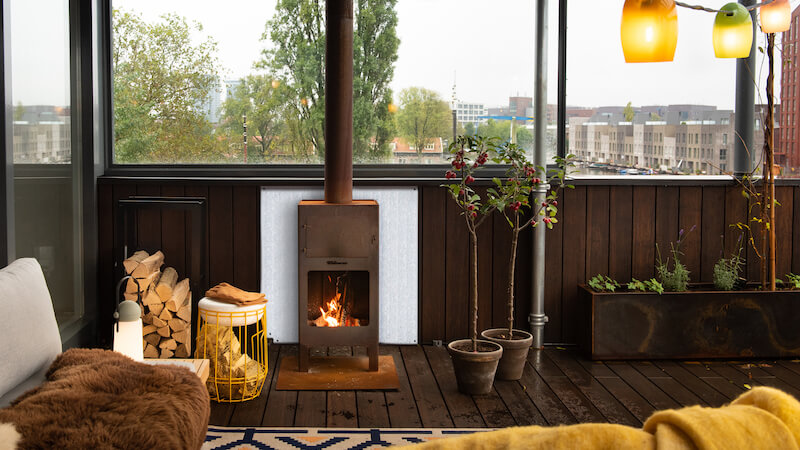 Steps for placing your Outdooroven under a roof
Placing your Outdooroven under a roof is a great way to make sure you can always enjoy your Outdooroven, without having to worry about the weather. The roof will protect you from the rain or snow and will allow for the space around you to warm up even faster.
If you're interested in doing this, you first need to make sure the space where you want to place the Outdooroven meets several requirements. There are four important things to take into account.
1. The right ground
Make sure the ground on which you place the Outdooroven meets the following conditions:
The ground is stable and strong enough to carry the weight of the Outdooroven
The ground is even and level
If the ground does not meet all of these requirements, it is not safe to place the Outdooroven in this location.
2. Insulate the back wall
To protect the wall behind the Outdooroven from the heat, it is important to use insulation material. We recommend using a calcium silicate panel.
W
hen attaching these panels, leave some space between the panel and the back wall. Preferably leave some space between the floor and the panel as well. This will allow for proper air circulation.
Make sure the bolt that secures the panel is not screwed directly into the back wall. This could cause the heat to pass through the screw and into the wall. Attach a spacer onto the back wall and separately screw the panel onto these spacers.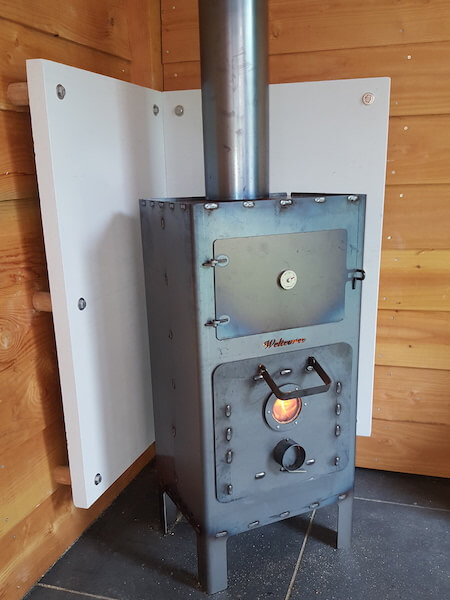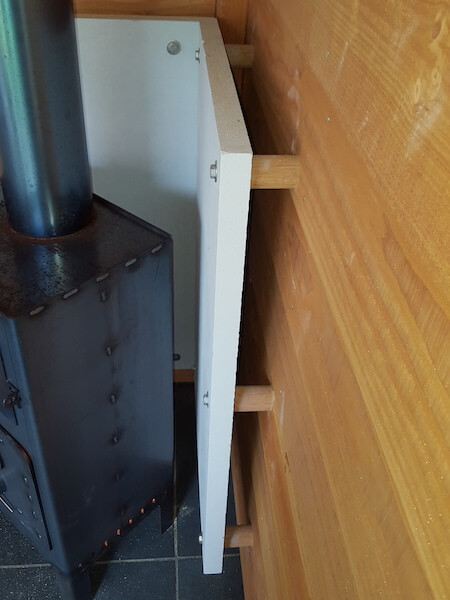 3. Pick the right roof duct
The Outdooroven chimney needs to be extended with an external pipe in order for it to go through the roof and for the smoke to leave the space. To do so safely, it is important to pick an insulated double-wall roof vent. In our example we used an RVS roof vent set, including a double-wall pipe.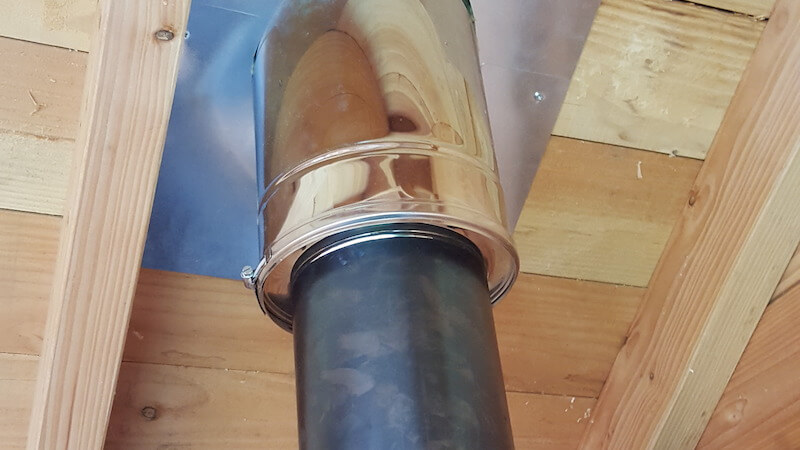 4. The right execution
After you've made sure all the requirements are met, it is time for the installation.
Everything should be installed in a sturdy and stable manner, on a level ground.
he double-wall pipe should stick out inside the house for at least 100-150 mm.
The roof duct should rise above the ridge of the roof or any other high buildings near you. This will allow for free air circulation and will improve the draft of your fireplace.
If you're not positive you can execute this according to the standards above, always ask for help. Safety comes first! Is your Outdooroven placed under a roof? We'd love to see it! Tag @weltevree or mention #worldofweltevree on Instagram or Facebook.