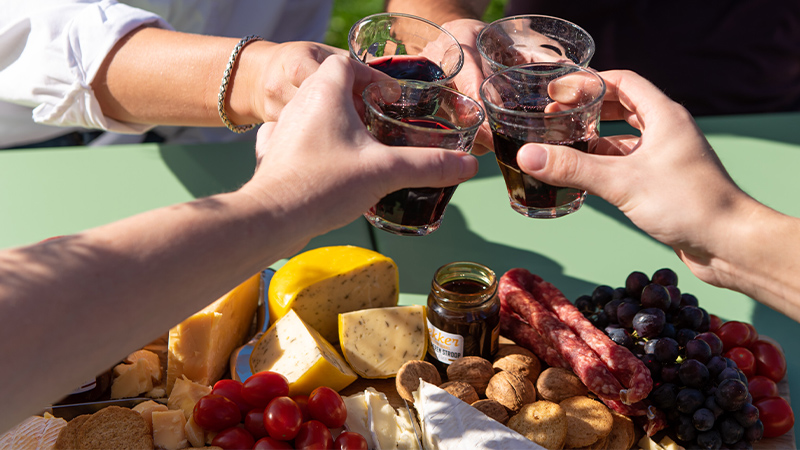 The Weltevree Cutting Board as a snack platter
While the Cutting Board is great for cutting up ingredients when preparing a dish, it is much more than that. Because despite the name being cutting board, it is also a great serving tray for presenting snacks.
Make it cosy indoors
Since we're all staying indoors more, why not make the most of it and enjoy a tray of food together with family? Eating food together Is always a great idea during the holiday season. Think of a classic cheese board, a platter with bread and dips or a healthy snack board. The Cutting Board is the ideal size for either of these things. What will you surprise your family with?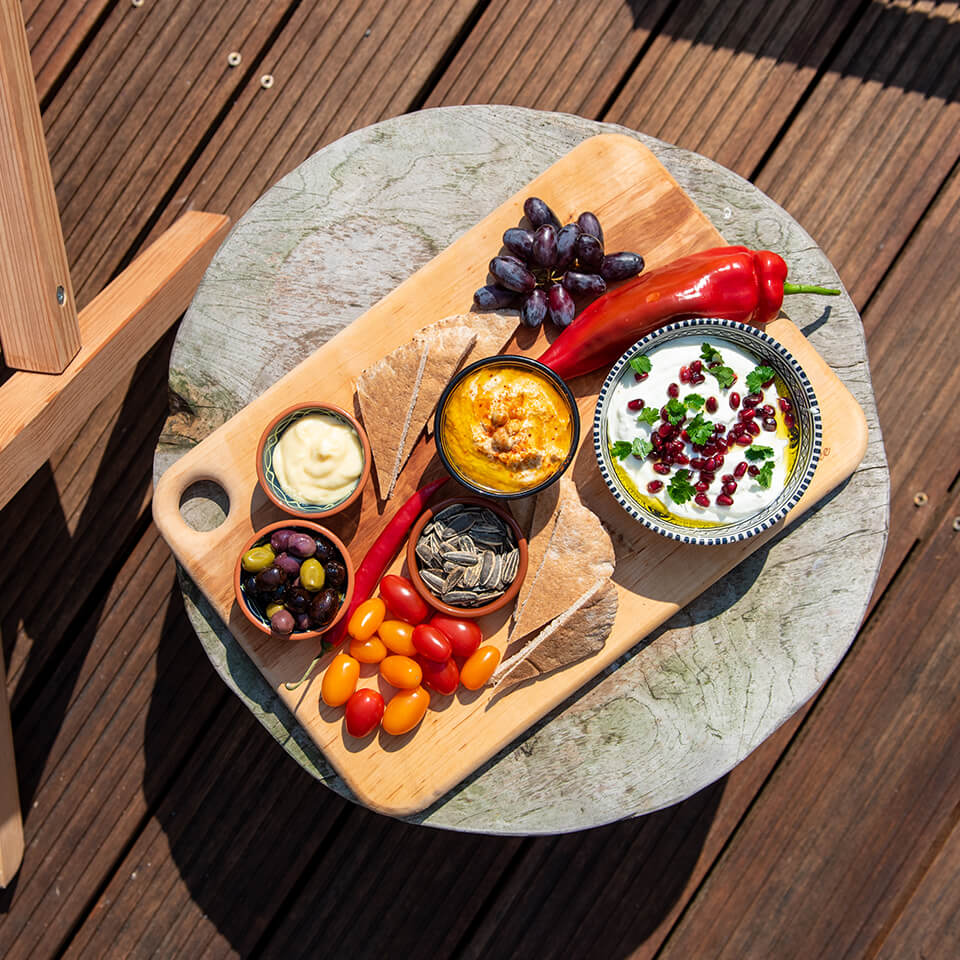 Easy to hold
The upper left corner of
the Cutting Board
is provided with a perfectly round hole. This makes it easier for storing away, as you can simply hang it from a hook. But more importantly, it's great for serving as well. The hole is big enough for a thumb to fit through and the rounded edges make for a comfortable hold. Ideal for making the rounds at a party and presenting your guests with food.
The Cutting Board is made from alder wood, a natural material. This means that your Cutting Board is unique and might slightly differ from the ones you see in the pictures.