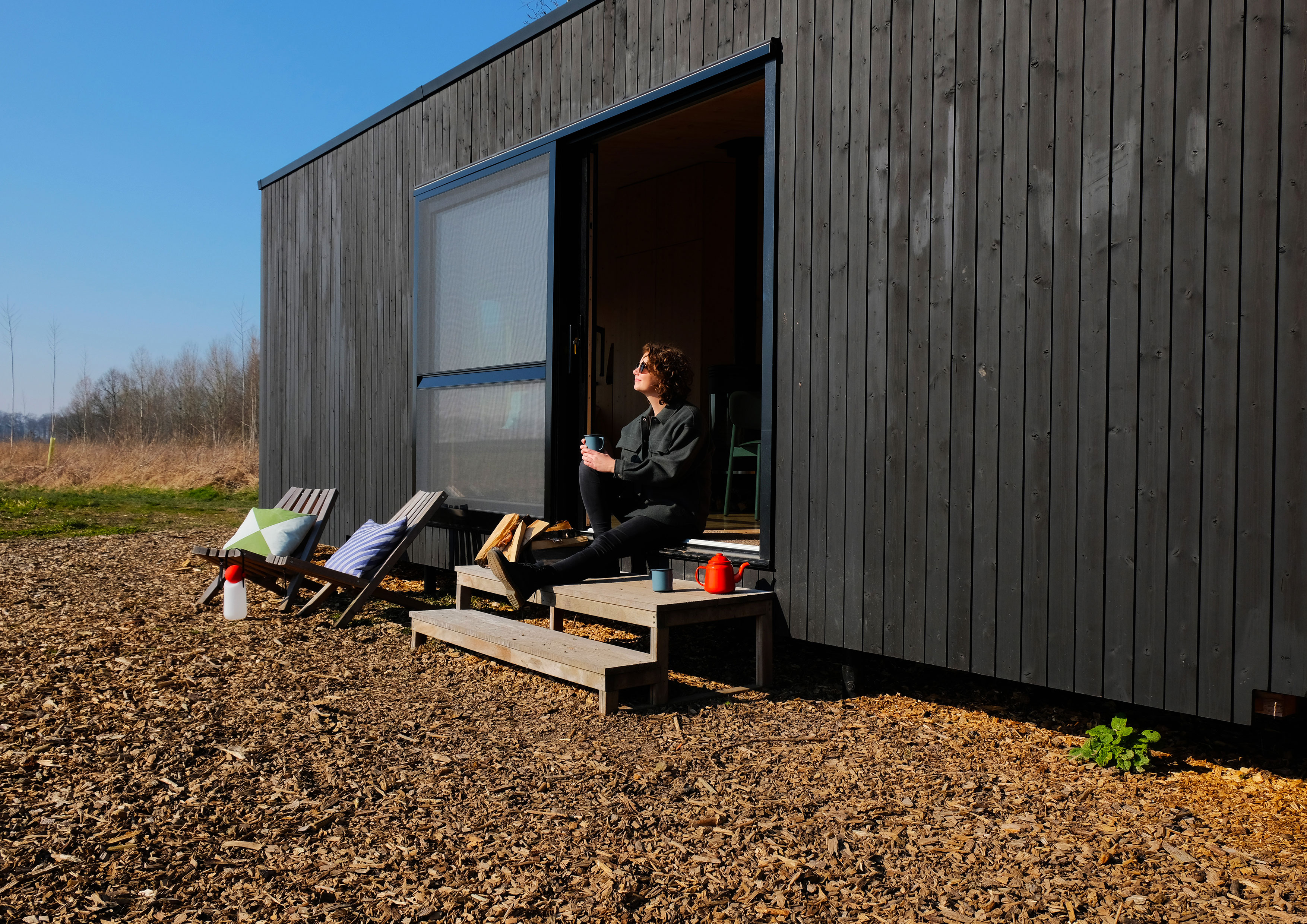 The art of doing nothing
Doing nothing. Sounds very useless but is secretly very good for us. In a world where everyone is 'constantly busy', it is good to take a break sometimes. To breathe and be somewhere without the hundreds of stimuli. Just to 'be'. To recharge ourselves, I have found the place where this is all too possible.
At Slow Cabins, everything goes a little slower. Also called 'slow living'. And it is quite an art for many to give in to this. Sitting still is not always as easy as it seems. Leave your phone for what it is. No mails, apps, news items or phone calls. At Slow Cabins you book a cabin without knowing where it is located. What you do know is that it is a maximum of one-and-a-half-hour drive from your home and that the cabin is in the middle of nature. I took my Guidelight with me when we went away for the weekend. It was a twenty-minute walk to our cabin and this fine light gave us more than enough light to find our way back.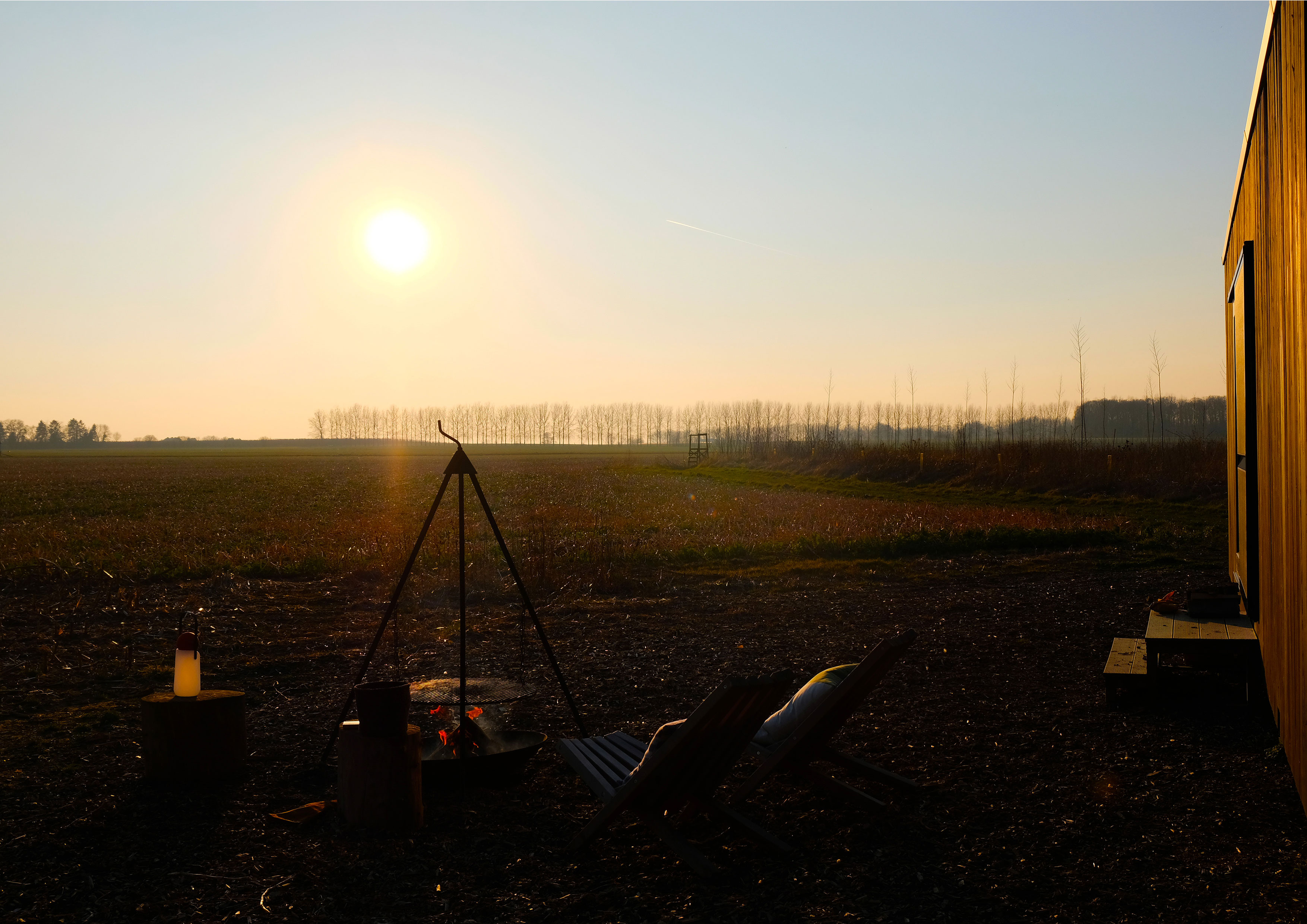 Let's go slow
And then the moment arrives when you no longer 'have to' do anything. Your things are unpacked and the pot of tea has been made. And don't be too hard on yourself now. I often have the tendency to get everything my weekend away. And I have that feeling when I am feeling useful. The feeling that now that you don't have to do anything, you 'have to' read a book or 'have to' meditate in the morning. No, you don't have to do that at all. It's hard, isn't it, but you only have to do what you really feel like doing at that moment. I love to make a campfire and just stare at it. Every now and then a cube on it, roasting a marshmallow and when it starts to get cold I crawl under the covers nice and early. For me, this is the ultimate feeling of recharging.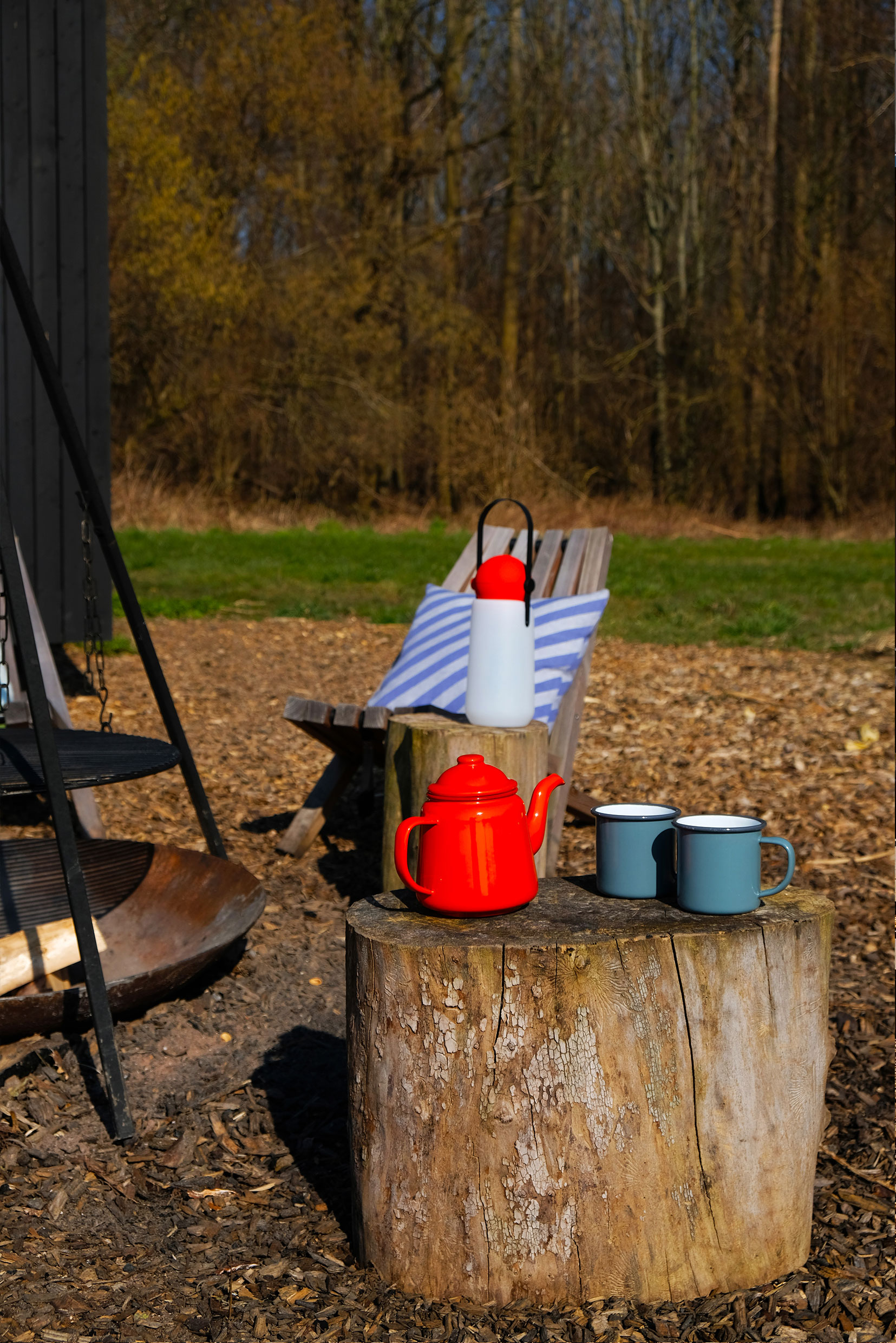 @Renskeontdektdewereld will be hitting the road for Weltevree in 2022 to show you the best get-aways in the Benelux. From Tiny Houses to cool A-Frame houses and everything in between. No idea where to go for a weekend away? Follow the adventures of Renske and be surprised what your surroundings have to offer!
You can book the Slow Cabin via slowcabins.be