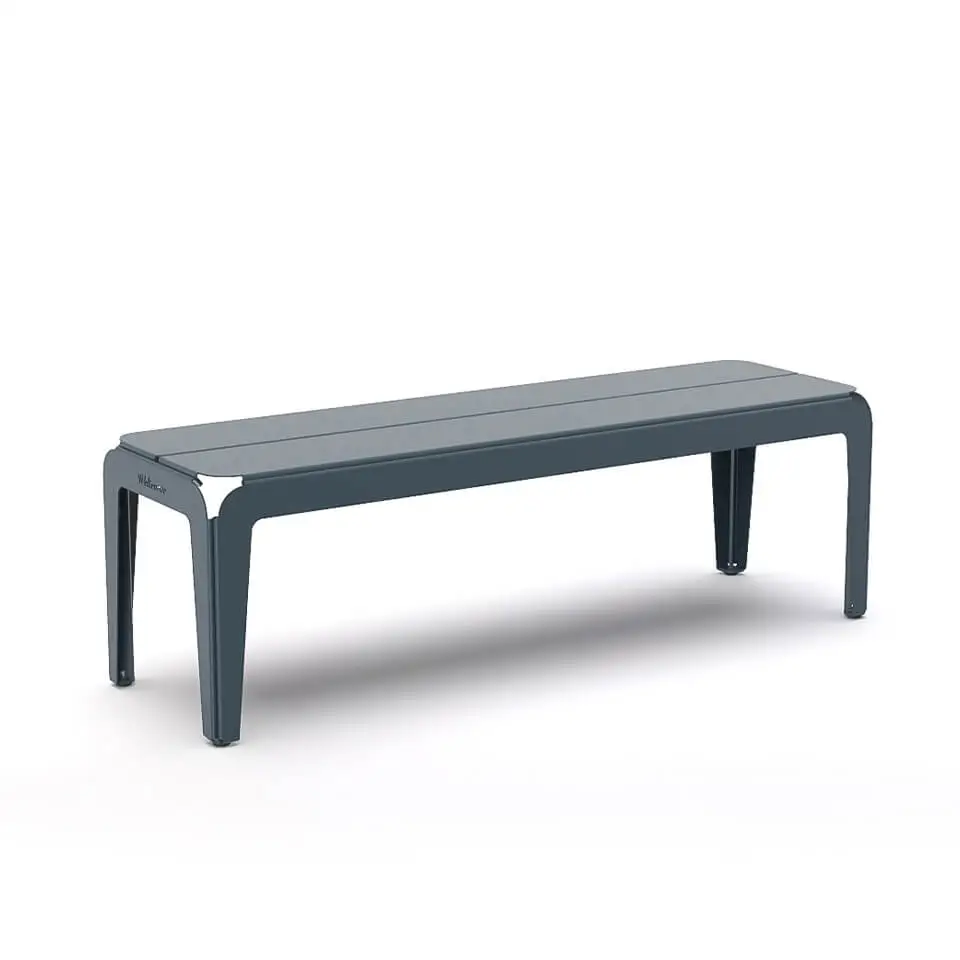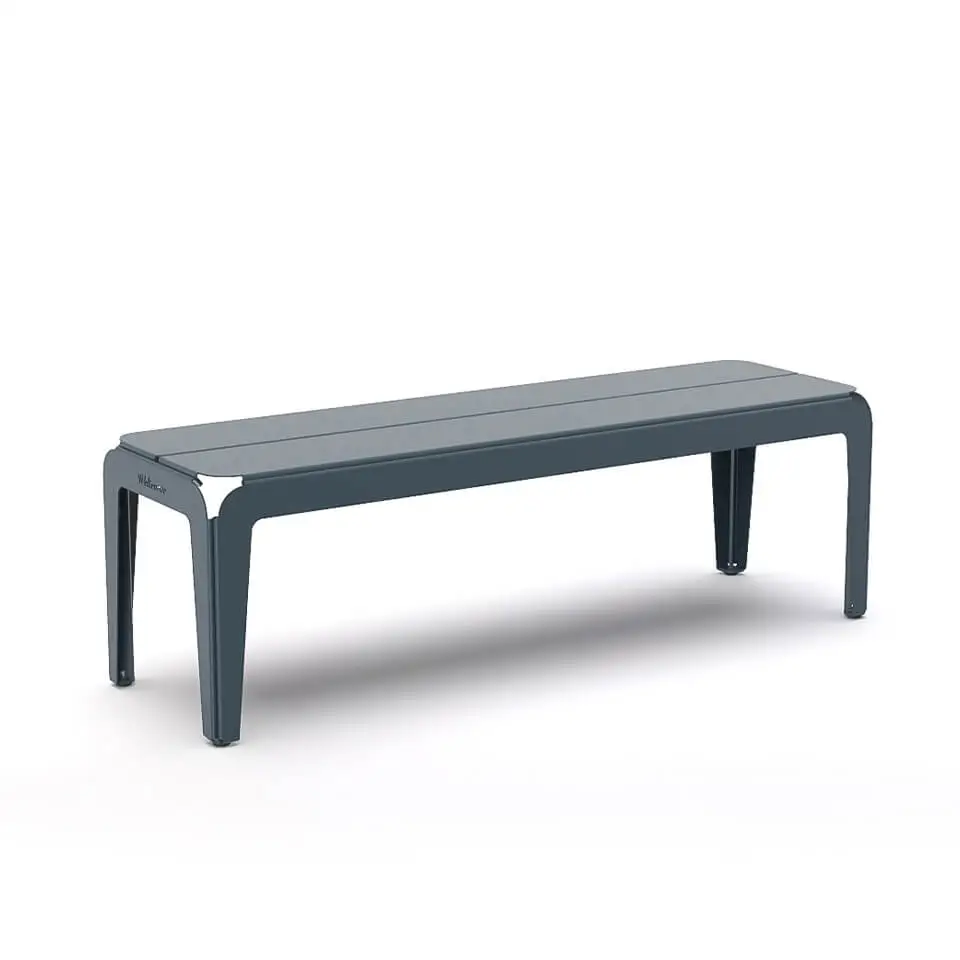 Accessories
Complete the set with our matching accessories.
The Bended Bench is part of the Bended Series. A lightweight outdoor bench with a strong aluminum design! Easily pick up your furniture and move it to a new place thanks to the
lightweight aluminum
design. The curved aluminum plates are bent at 45 degrees to form a sturdy design and flexibly adapts to any surface, so
the bench never wobbles
. Use the Bended garden bench in combination with our bended garden table to create a cozy dining area in your garden or on balcony and dine with friends and family. The bench can be used both indoors and outdoors.
T
he products in the Bended Series are made of 3mm aluminum, which is 100% recyclable, and feature a powder coated finish, ideal because this means these products require little maintenance. It is easy to clean with a soft cloth and water. Available in two colors: Light Green and Gray Blue. Add the
Bended cushion set
for extra comfort. Complete your set with our
other products in the bended series
.
EAN:

8719274201601

Length:

1400 mm

Width:

450 mm

Height:

455 mm

Weight:

11 kg

Designer:

Jair Straschnow

Product Color :

Grey Blue RAL 5008

, Pale Green RAL 6021

Space:

Suitable for outdoors

Warranty period:

12 months

Material:

Aluminium

, Steel

Finish:

Powdercoated
Can the product rust if there is a scratch on it?
No the product cannot rust because it is galvanized under the paint layer.
How can I maintain my Weltevree products in the best way?
OUR PRODUCT, USED BY OUR COMMUNITY
Mention #worldofweltevree for a chance to be featured and inspire others.
GUARANTEES A STABLE SEAT
Aluminum plates are bended at a 45 degree angle to create the look and the smart construction of the Bended Series. A simple manipulation that builds an extremely strong, yet still flexible construction. This special flexibility makes that the structure of the bench adapts to the surface it stands on. In short: your seat will never wobble!
LOW MAINTENANCE, DURABLE MATERIAL
Aluminum is a highly durable material that can be recycled and used indefinitely. But this is not the only benefit: the Bended series has a low maintenance! Simply clean off the bench with some water and a soft cloth and you are done. The bench can be used both indoors and outdoors.
SUITABLE FOR ANY GARDEN SPACE
The Bended Bench can be used on its own or in combination with one of the other pieces of the Bended Series. Use it on its own as a cozy seating area on your balcony or add the Bended table to create a full dining experience. All items are available in a colorful pale green and darker grey blue color.
''Choosing to work with a highly durable material like aluminum, the Bended Series can function both indoors and outdoors. Aluminum is fully recyclable and retains its properties indefinitely. 75 percent of all aluminum ever produced is still in use today.
With a simple manipulation of bending all edges of the aluminum plates 45° inwards, my work was almost done. The connecting screws are hidden, sharp edges are eliminated and the construction is extremely strong but still flexible.''
Jaïr Straschnow