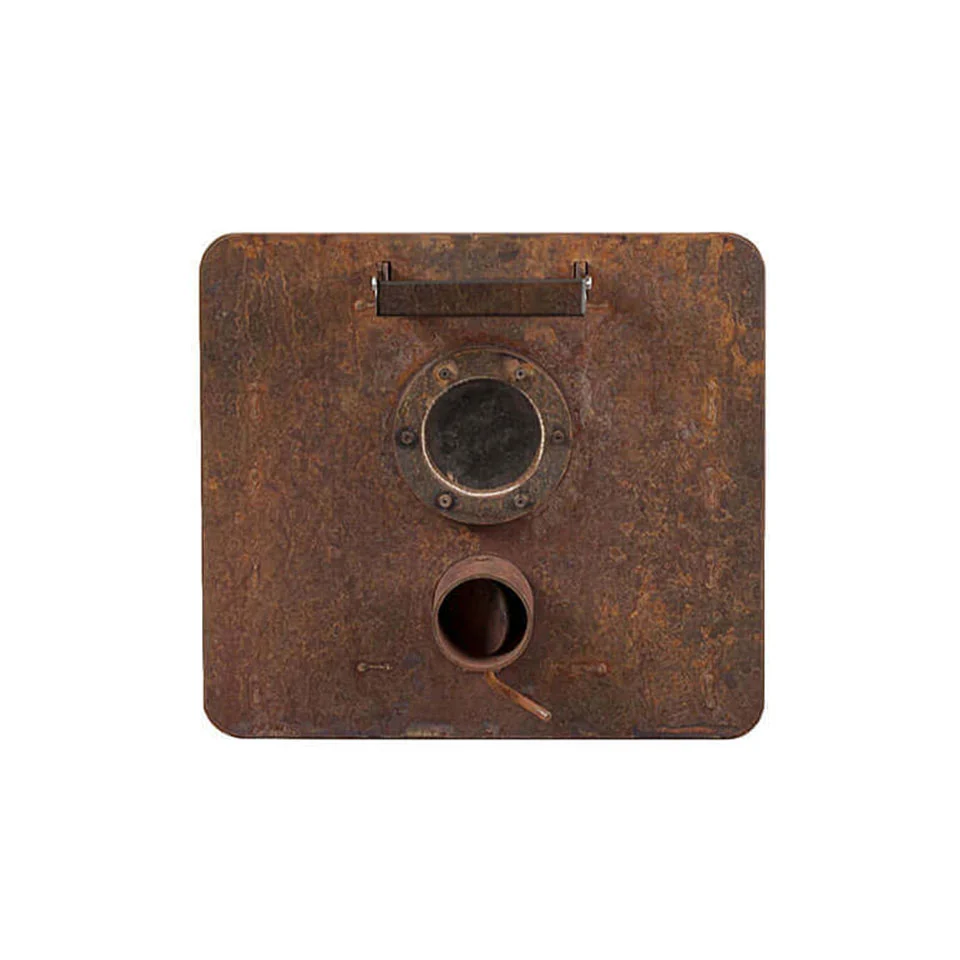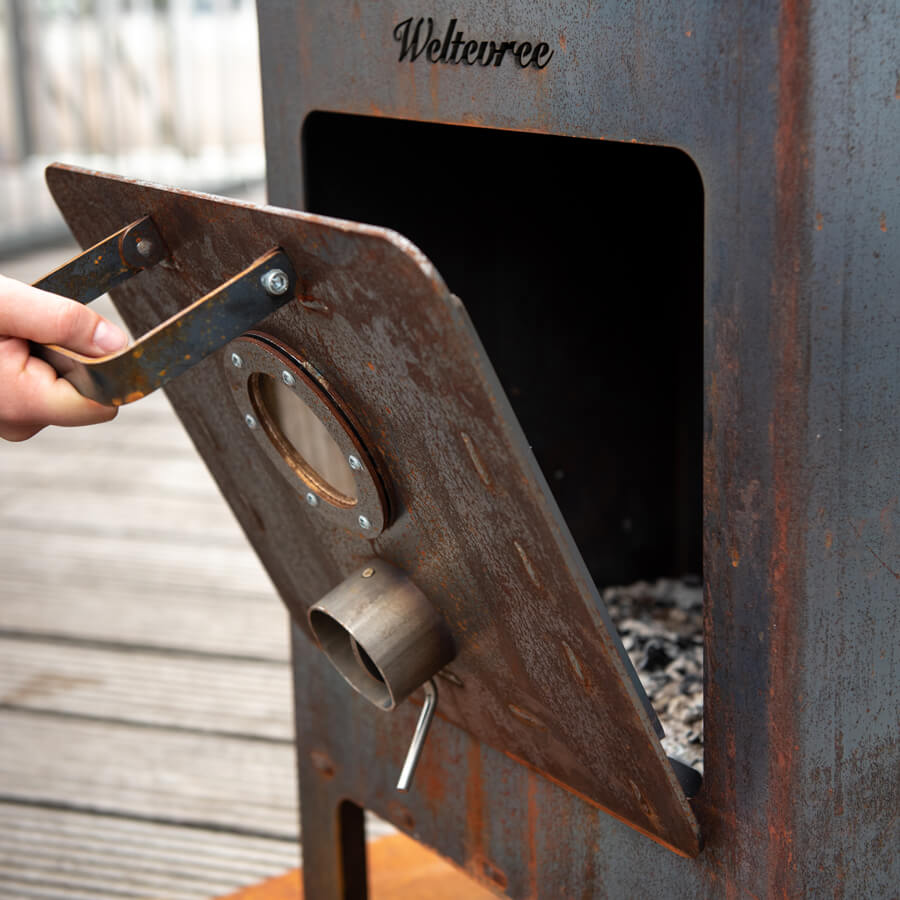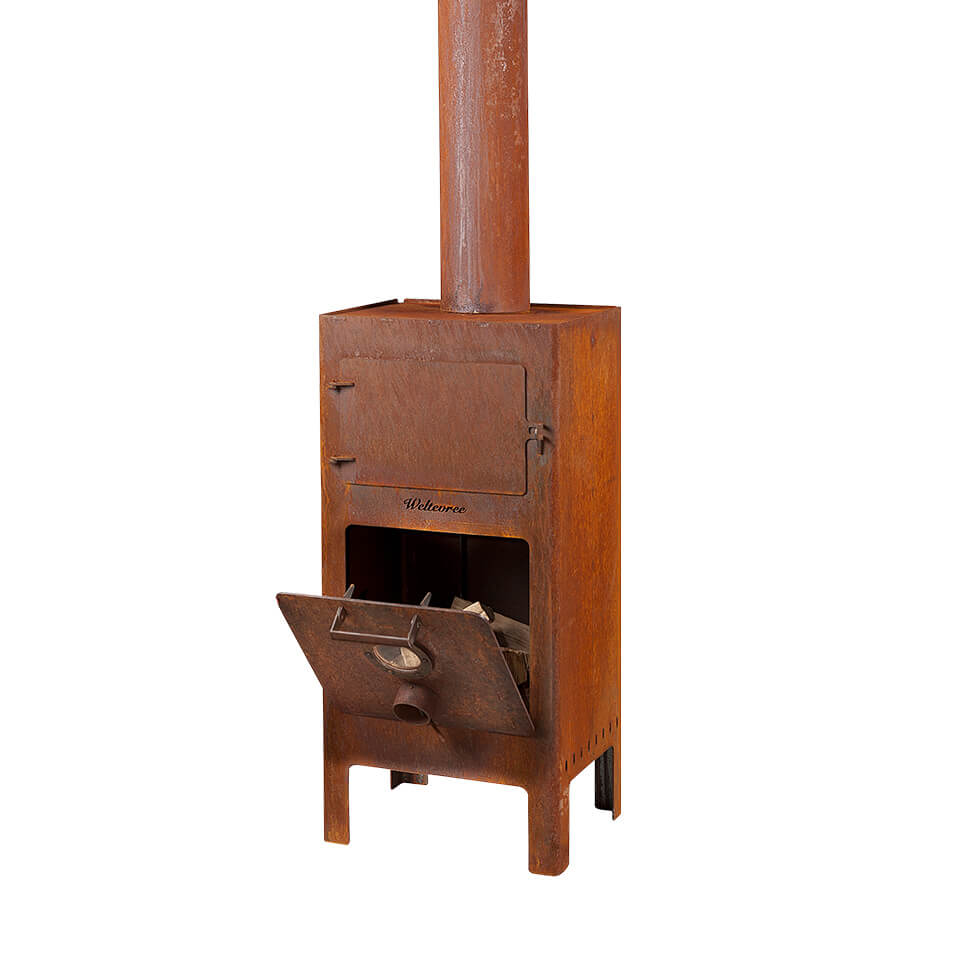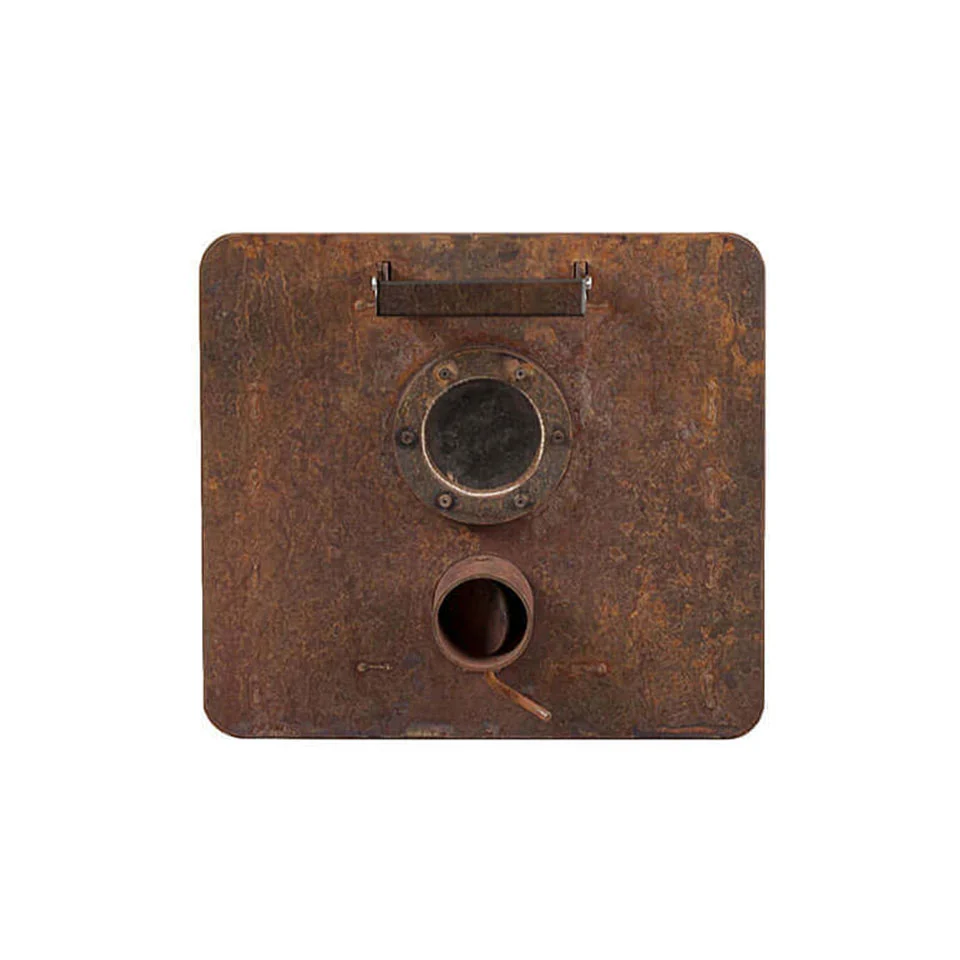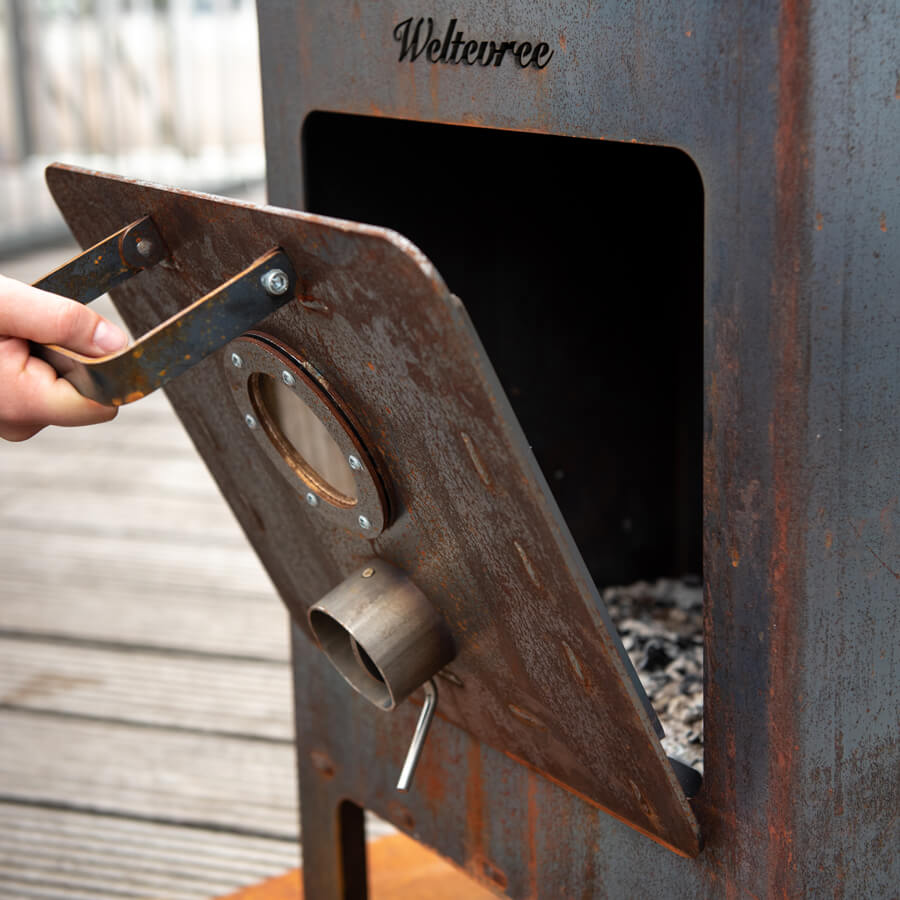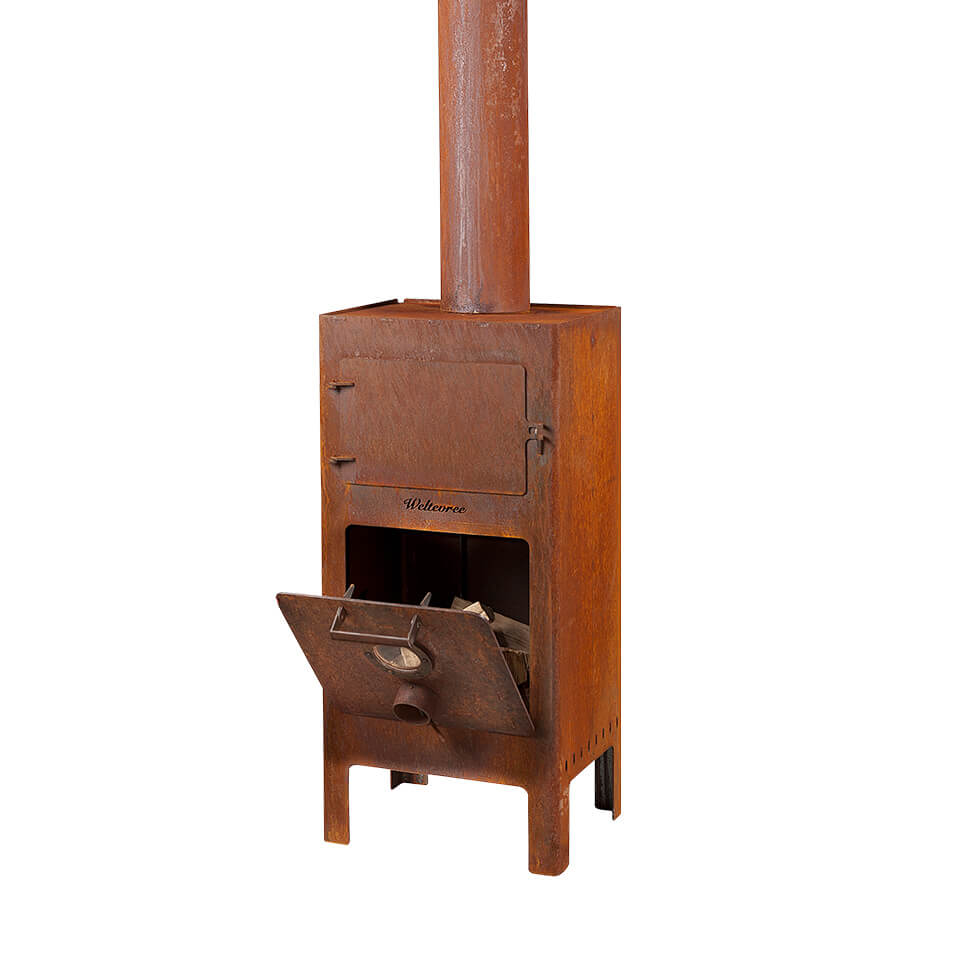 OUTDOOROVEN DOOR
Outdoor furnace door replacement
Delivery time 2-5 workingdays
connected products
Complete the set with our matching products or accessories.
The Outdooroven door matches any Outdooroven (new and already in use). When using the Outdooroven with door the temperature in the oven increases and the smoke is better extracted via the chimney, plus you will burn the wood more efficiently.

EAN:

8719274200123

Width:

370 mm

Height:

370 mm

Weight:

5 kg

Designer:

Dick van Hoff

Space:

Suitable for outdoors

Warranty period:

12 months

Material:

3mm Cortensteel

, Cortensteel
How can I maintain my Weltevree products in the best way?