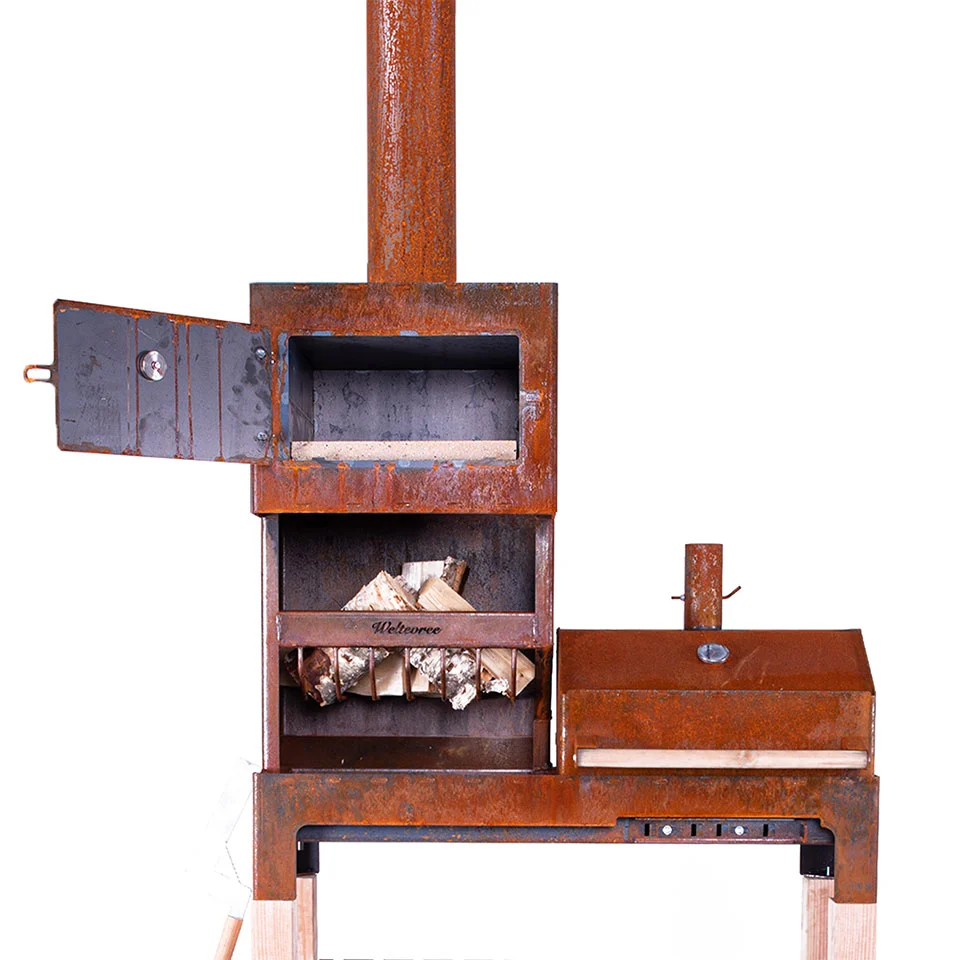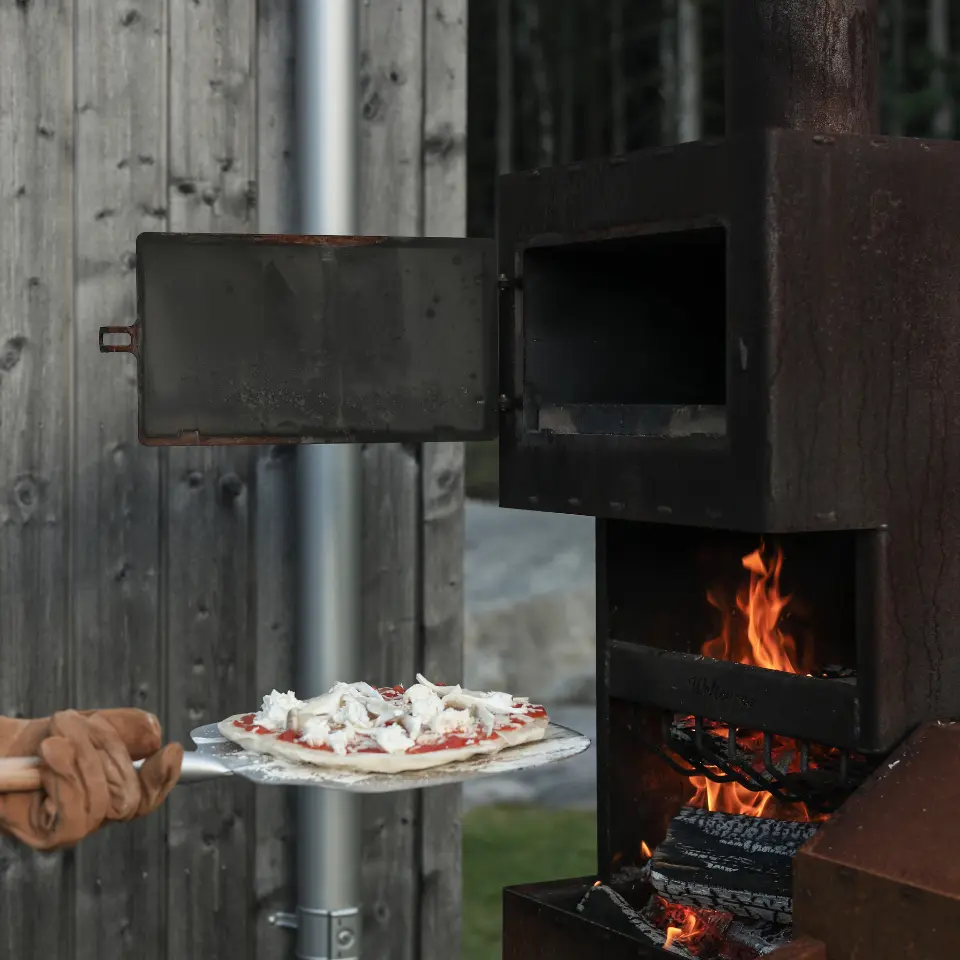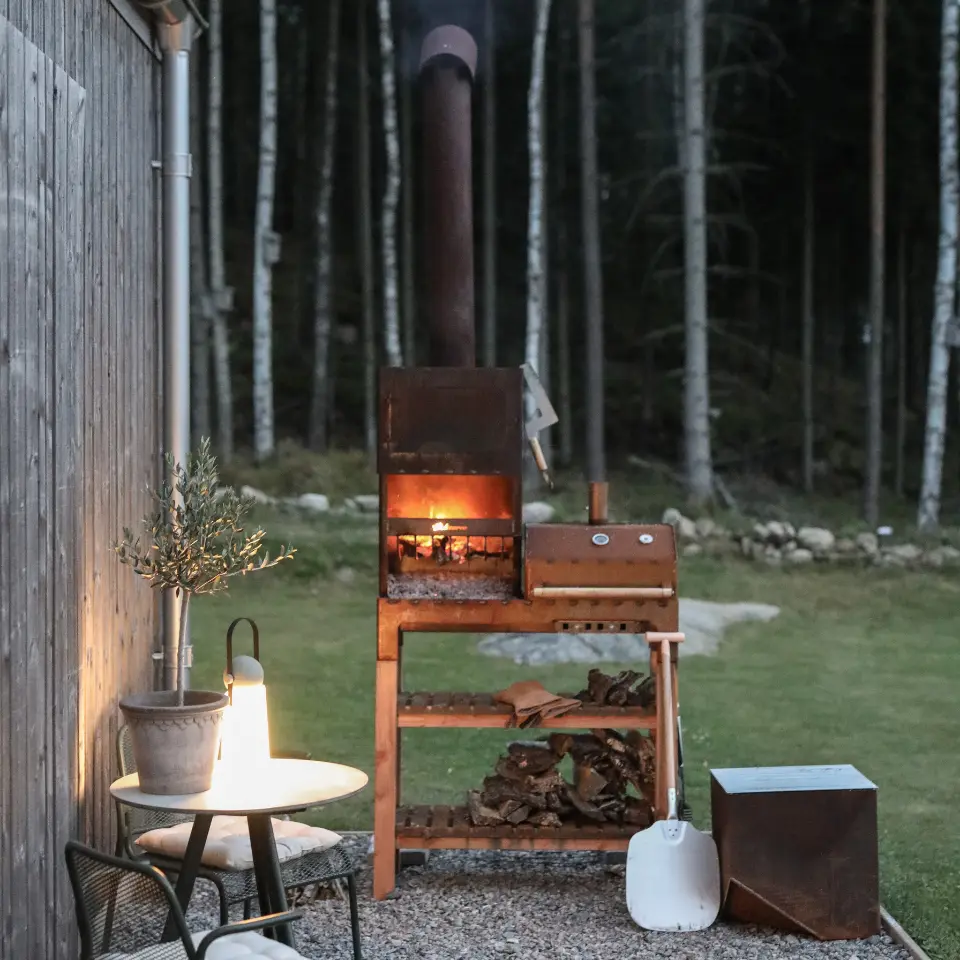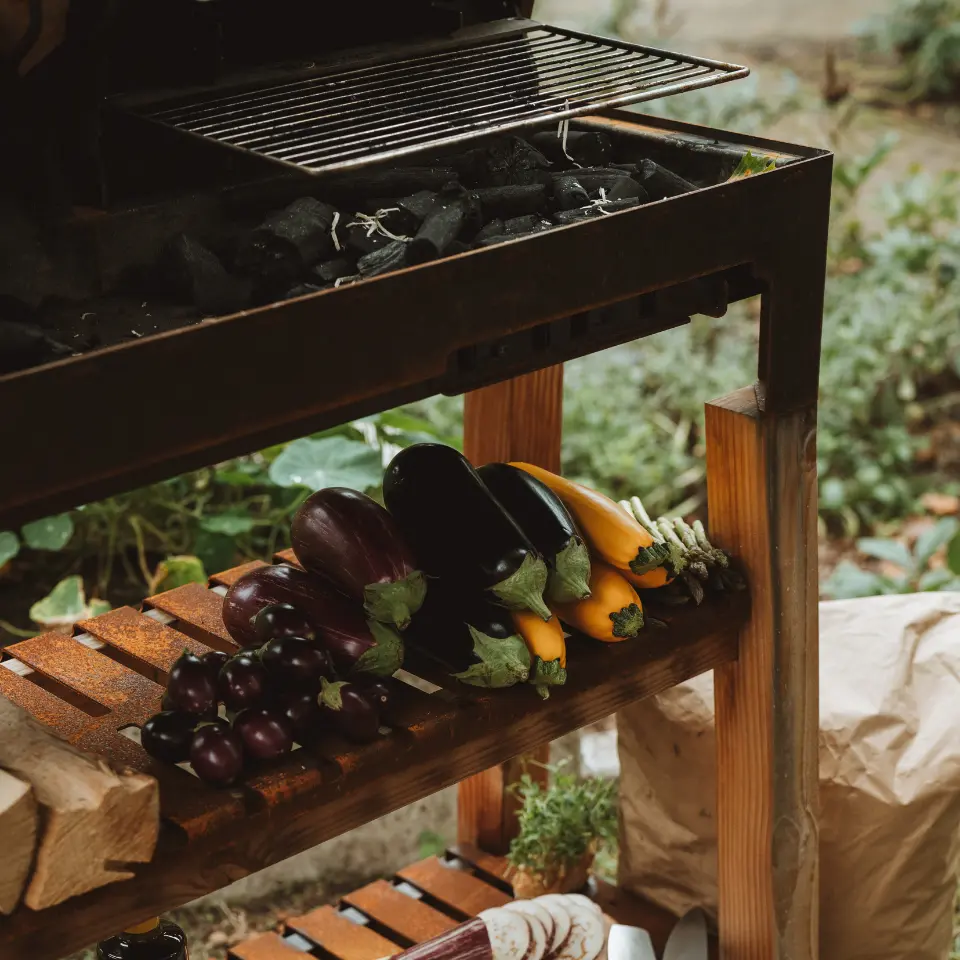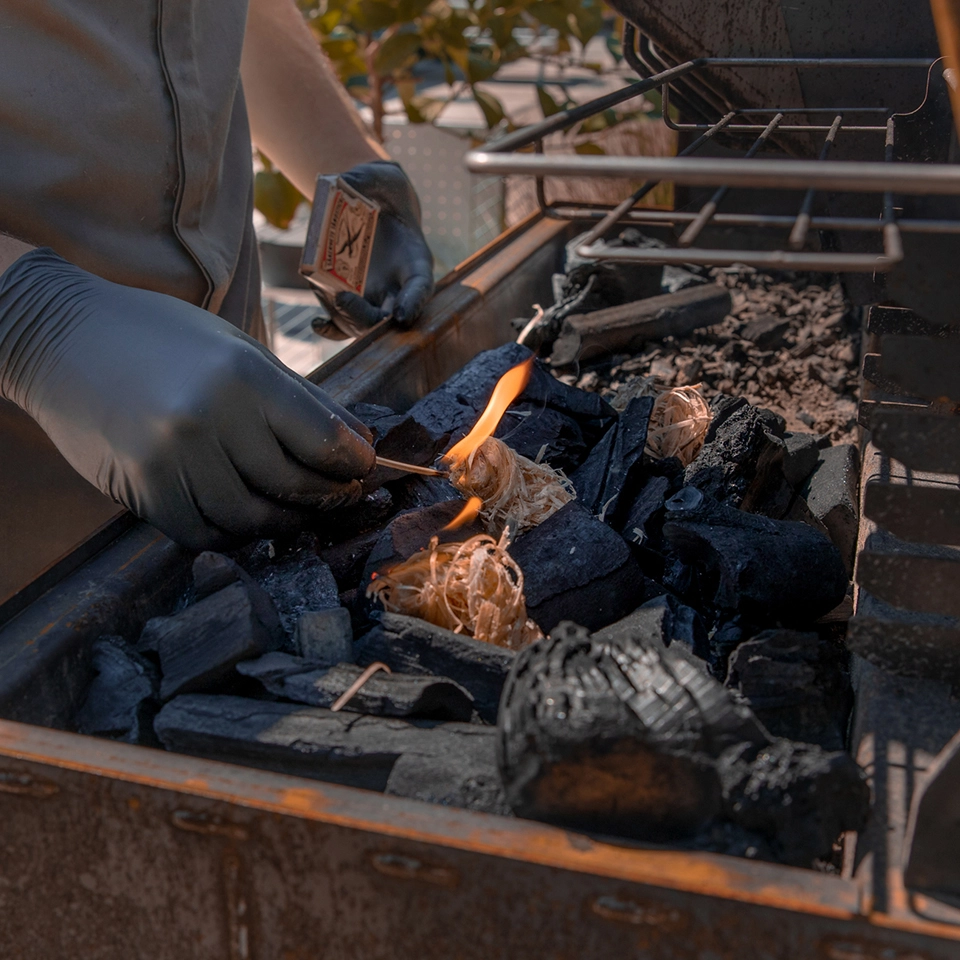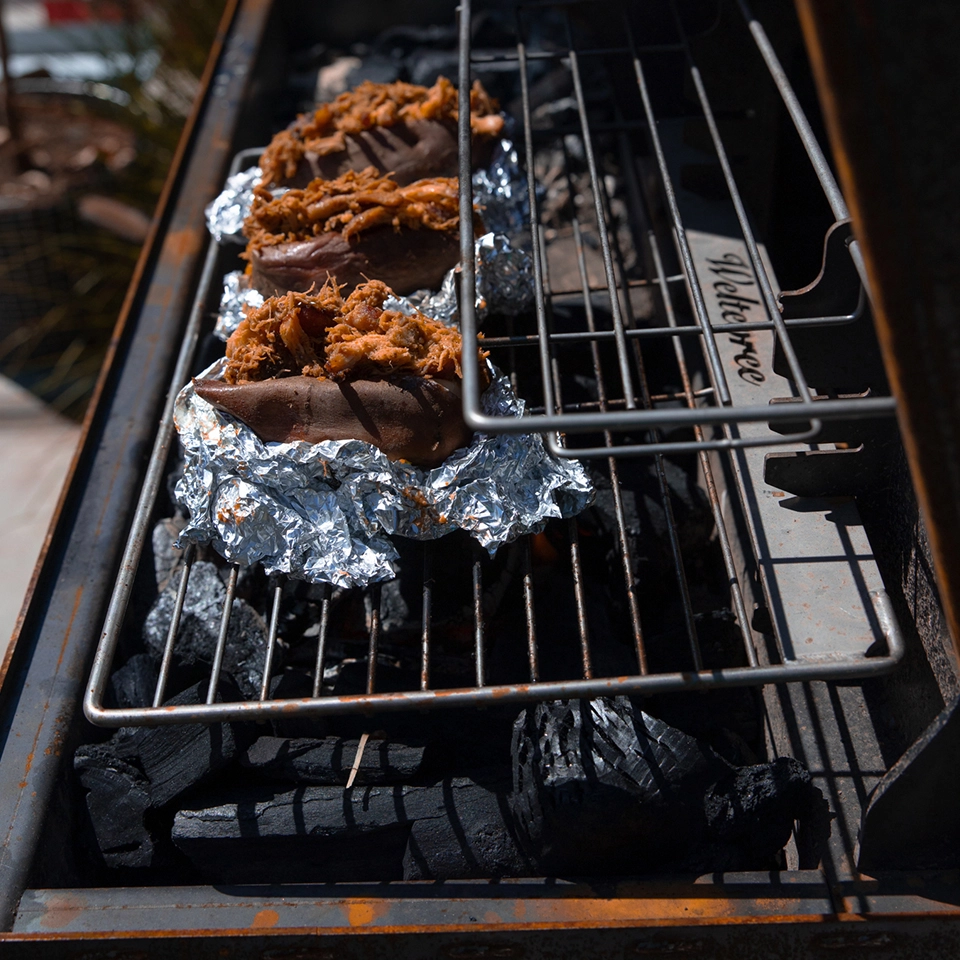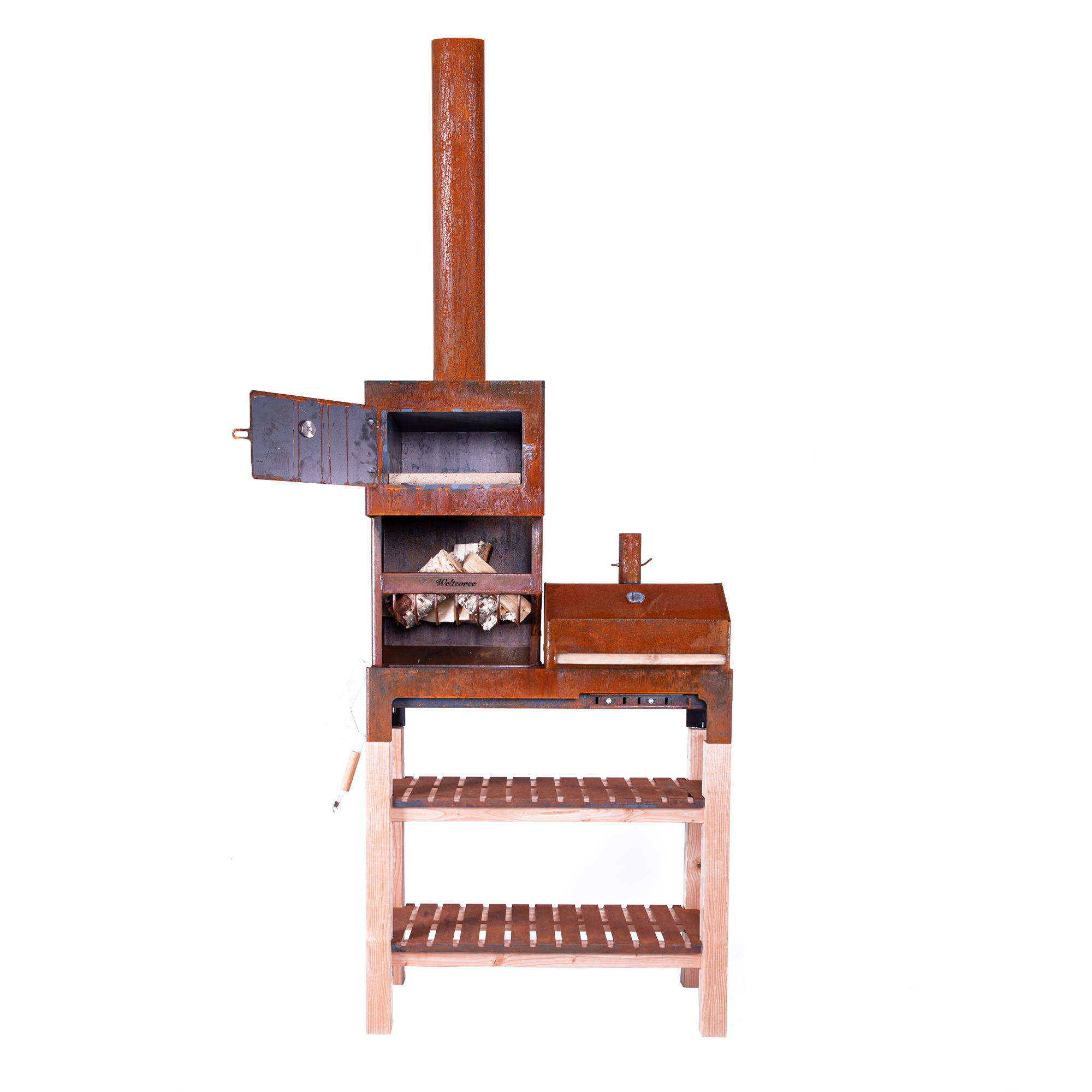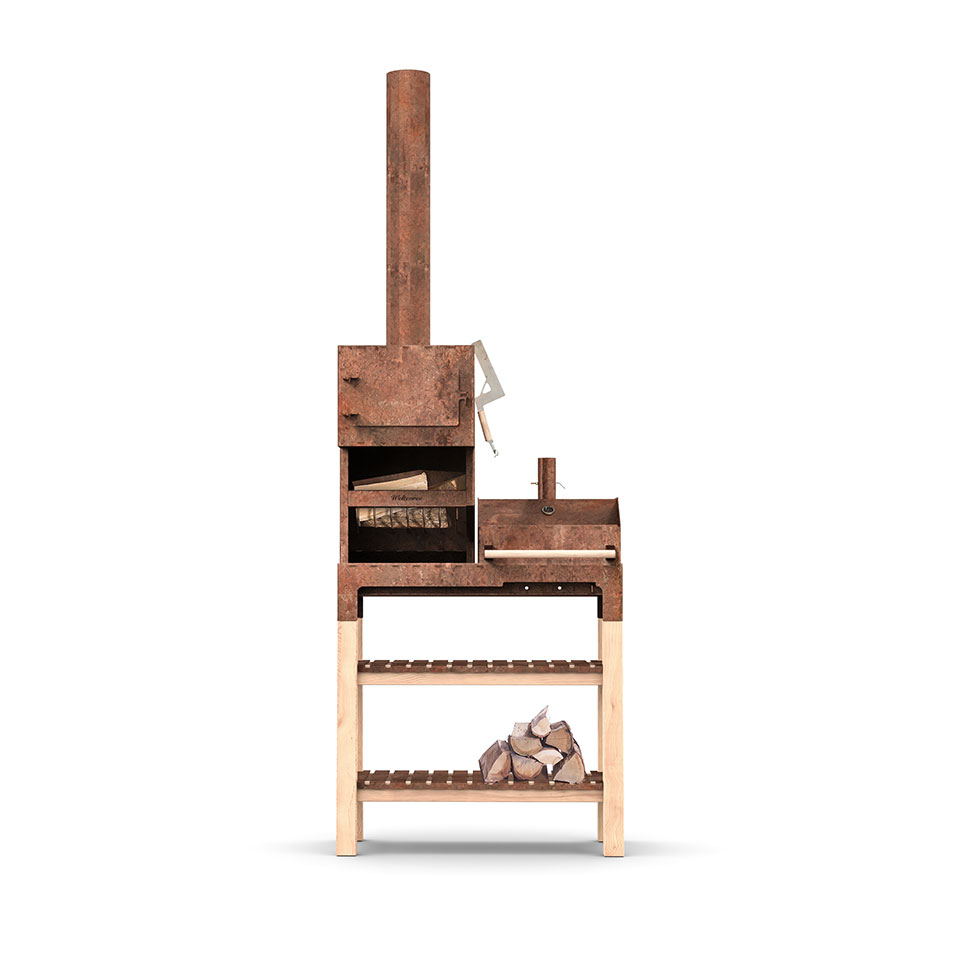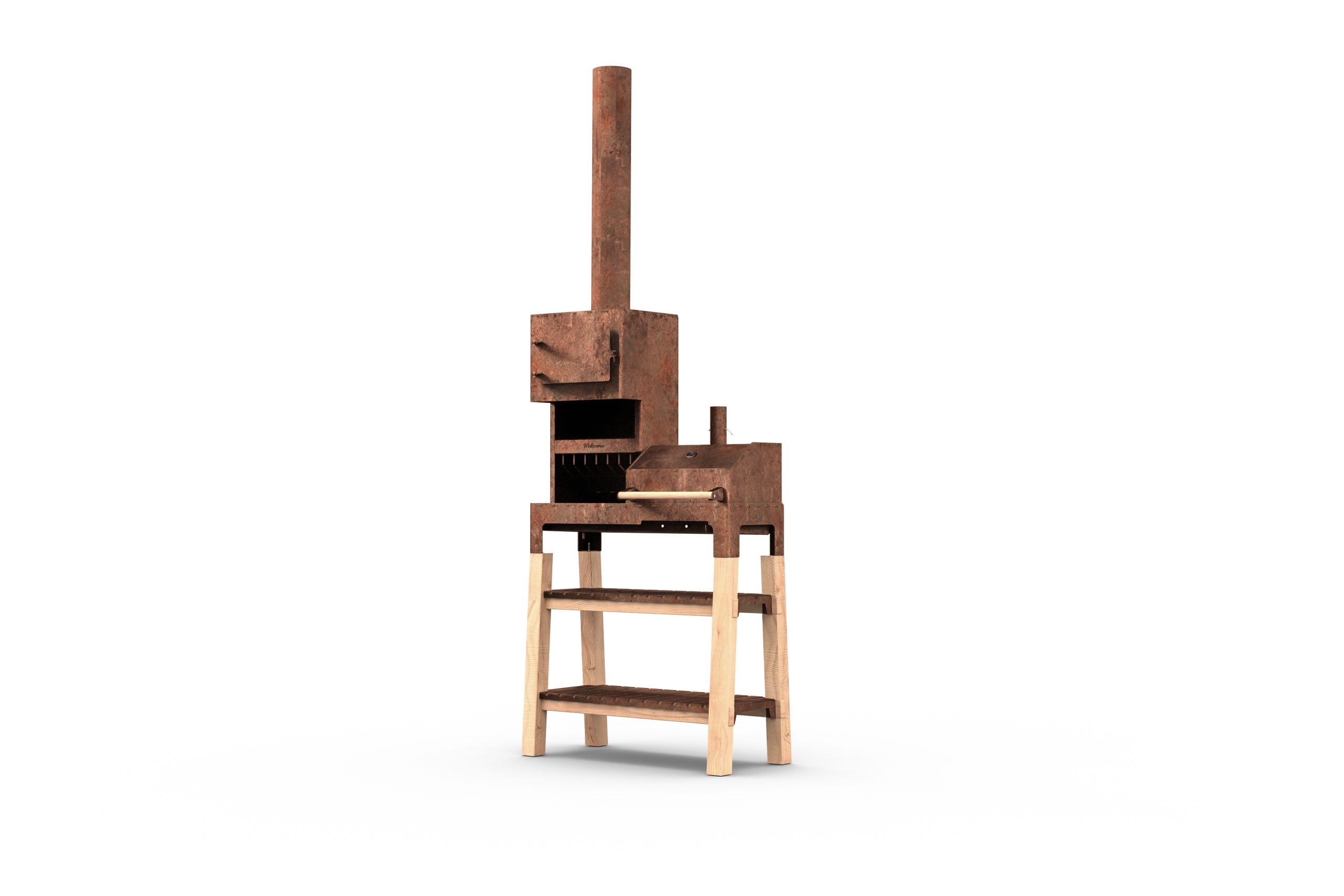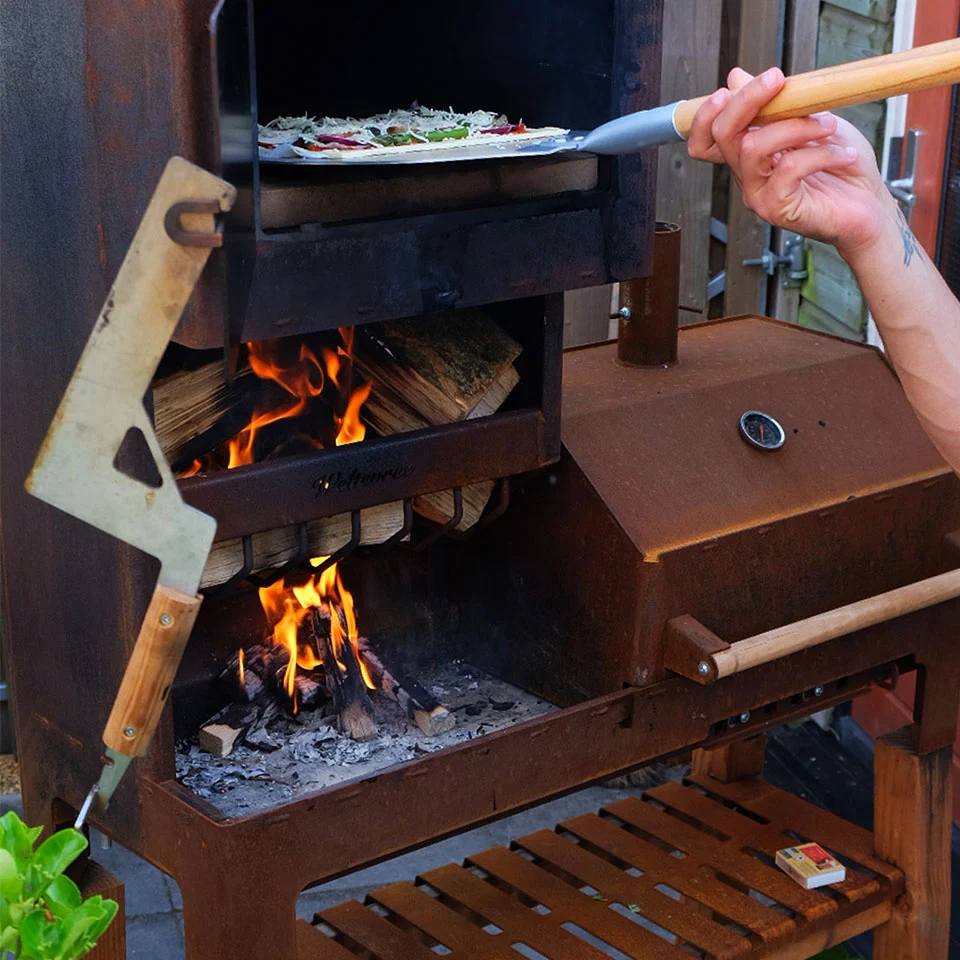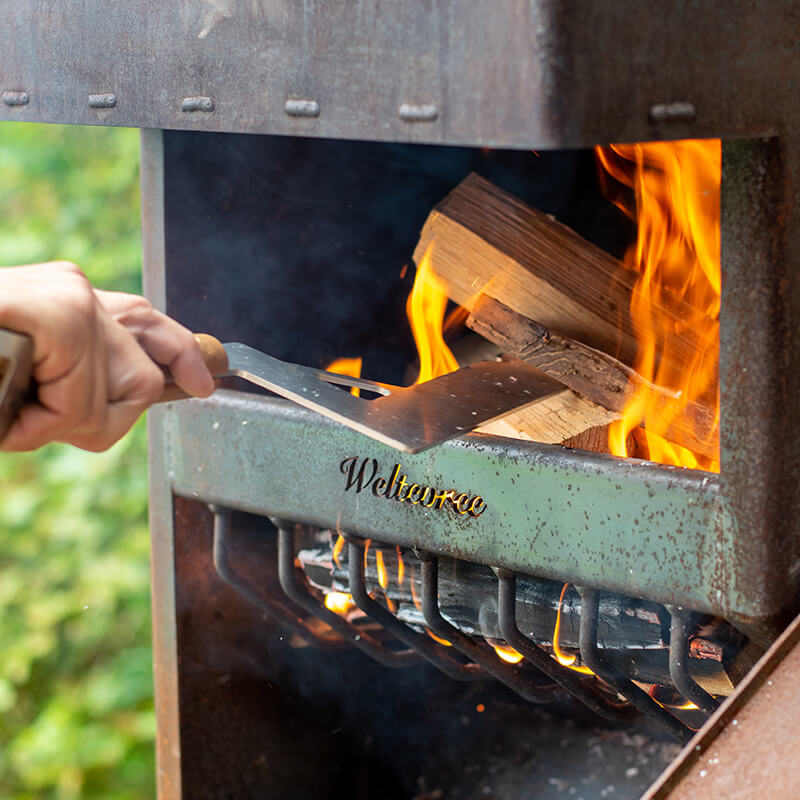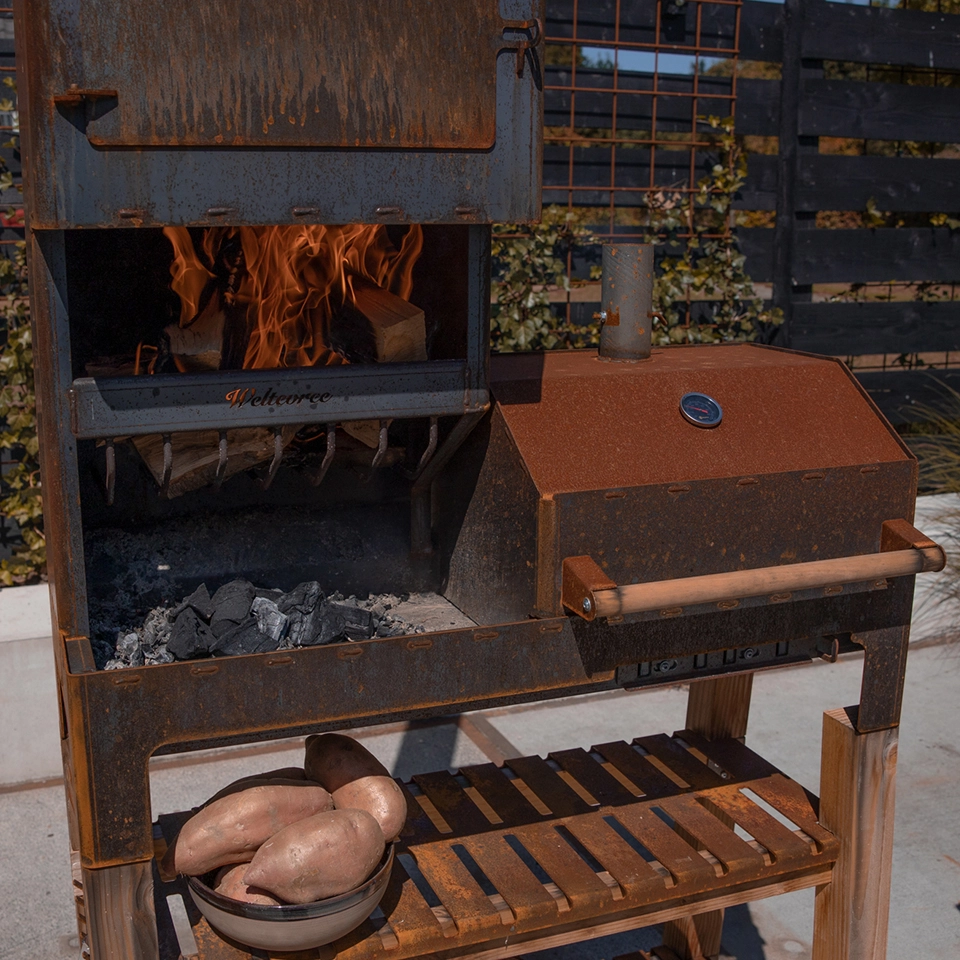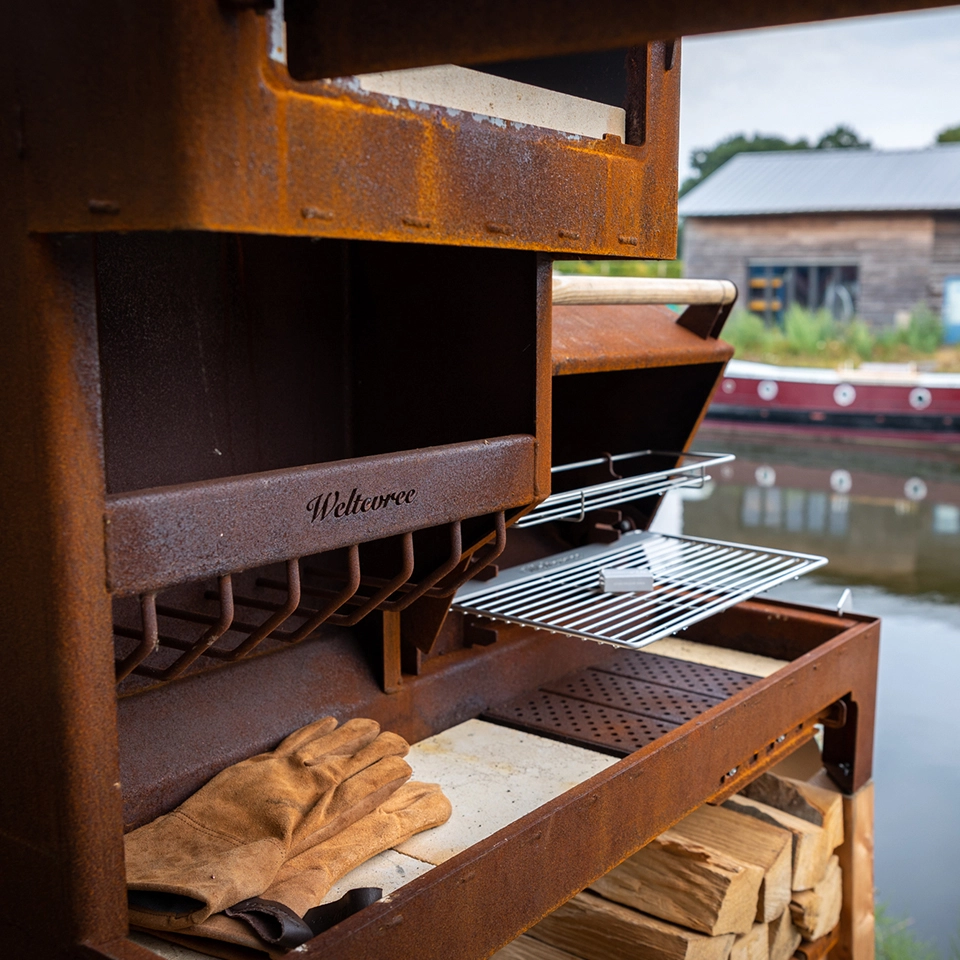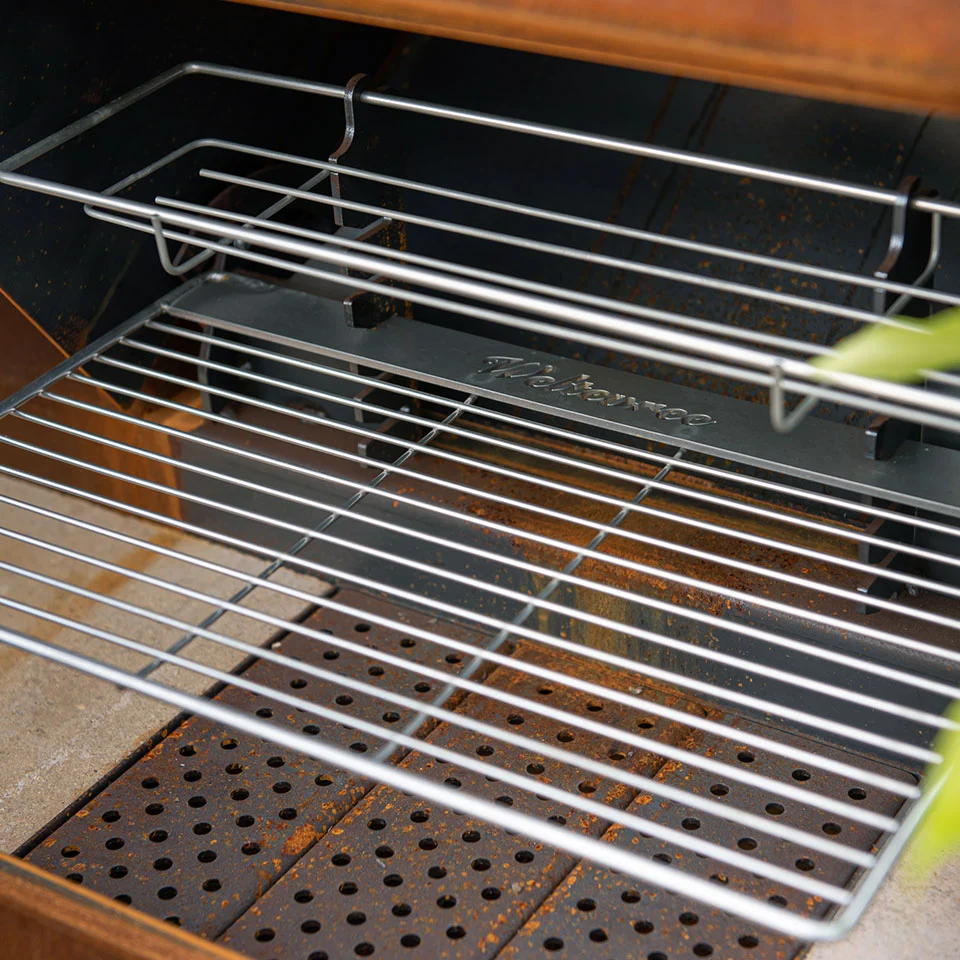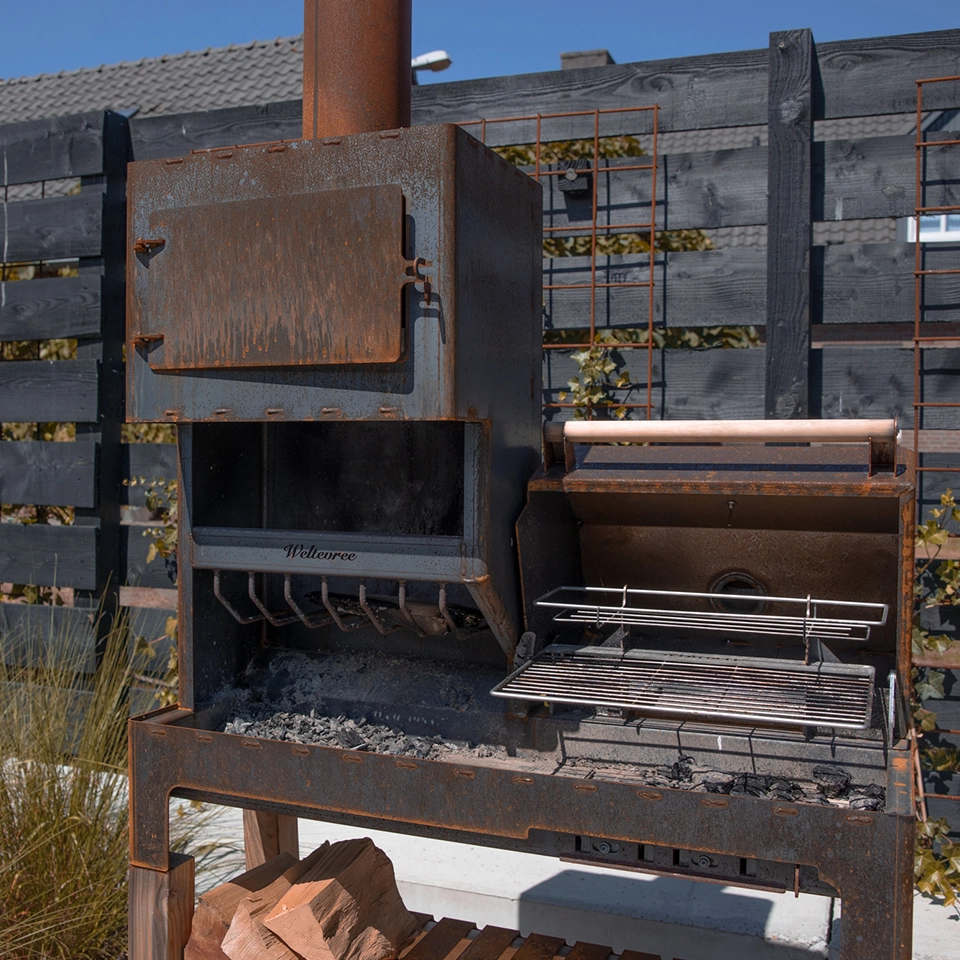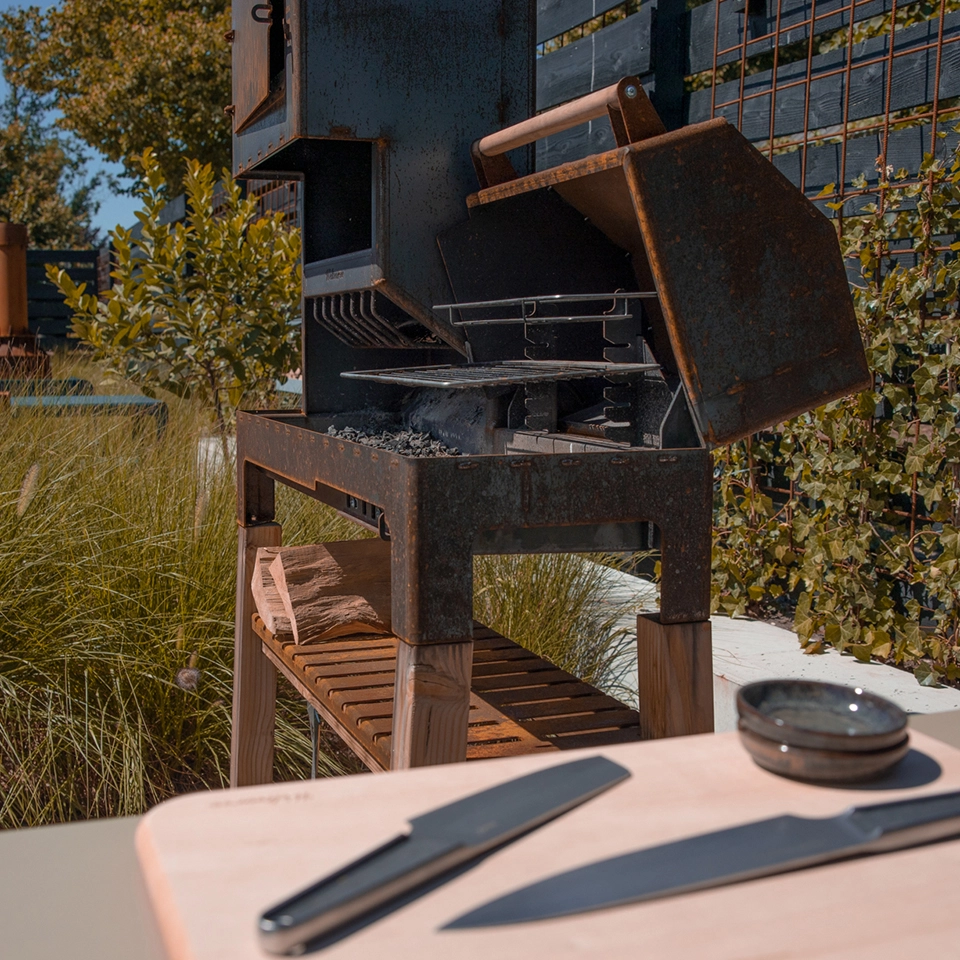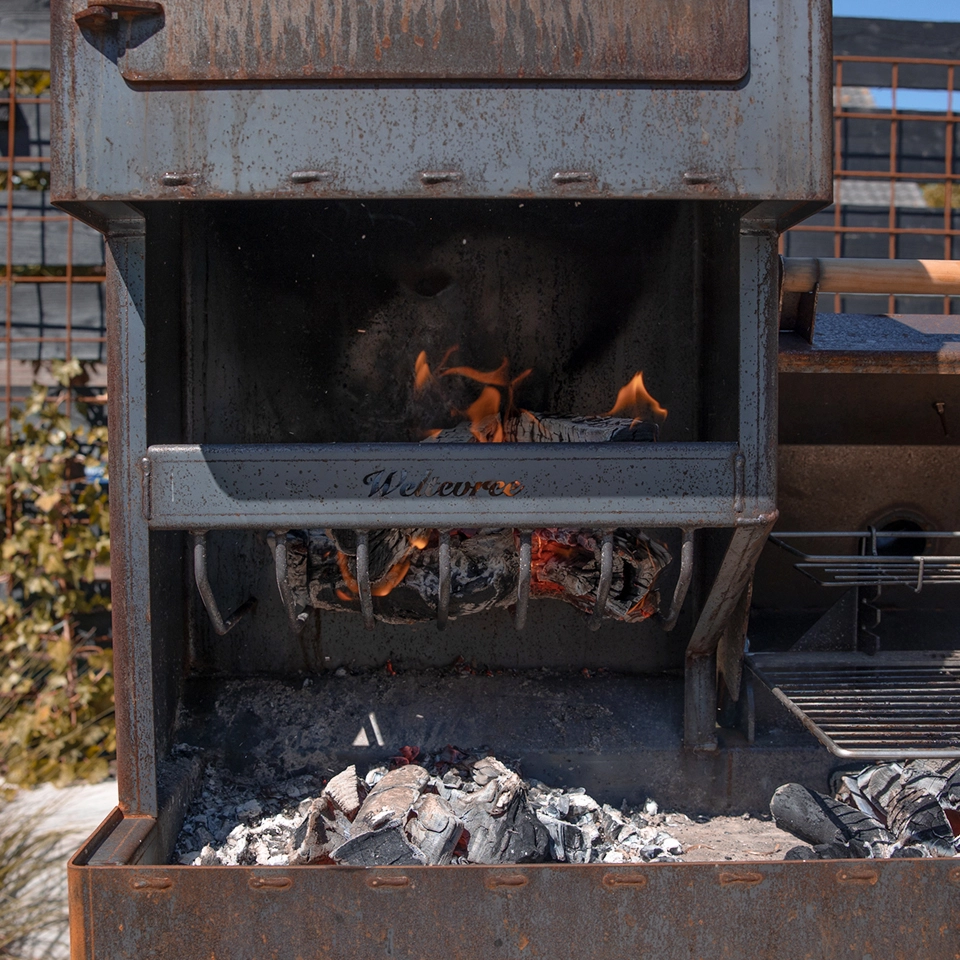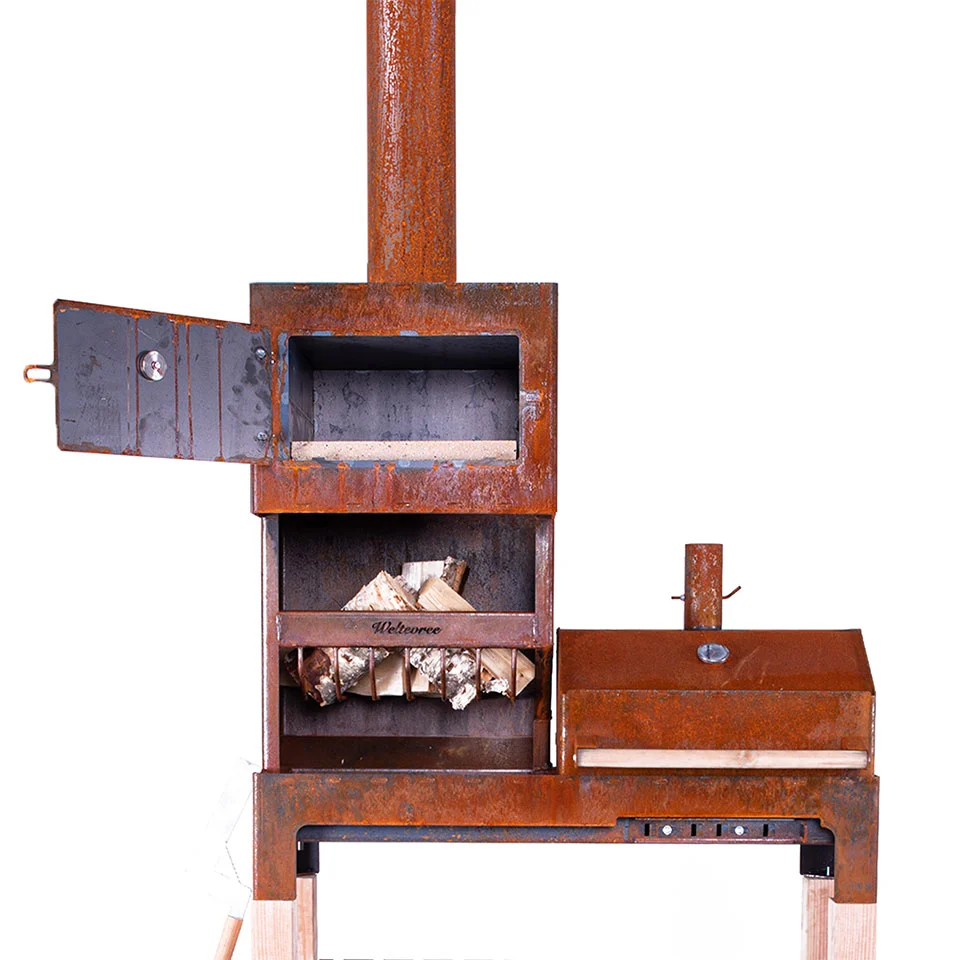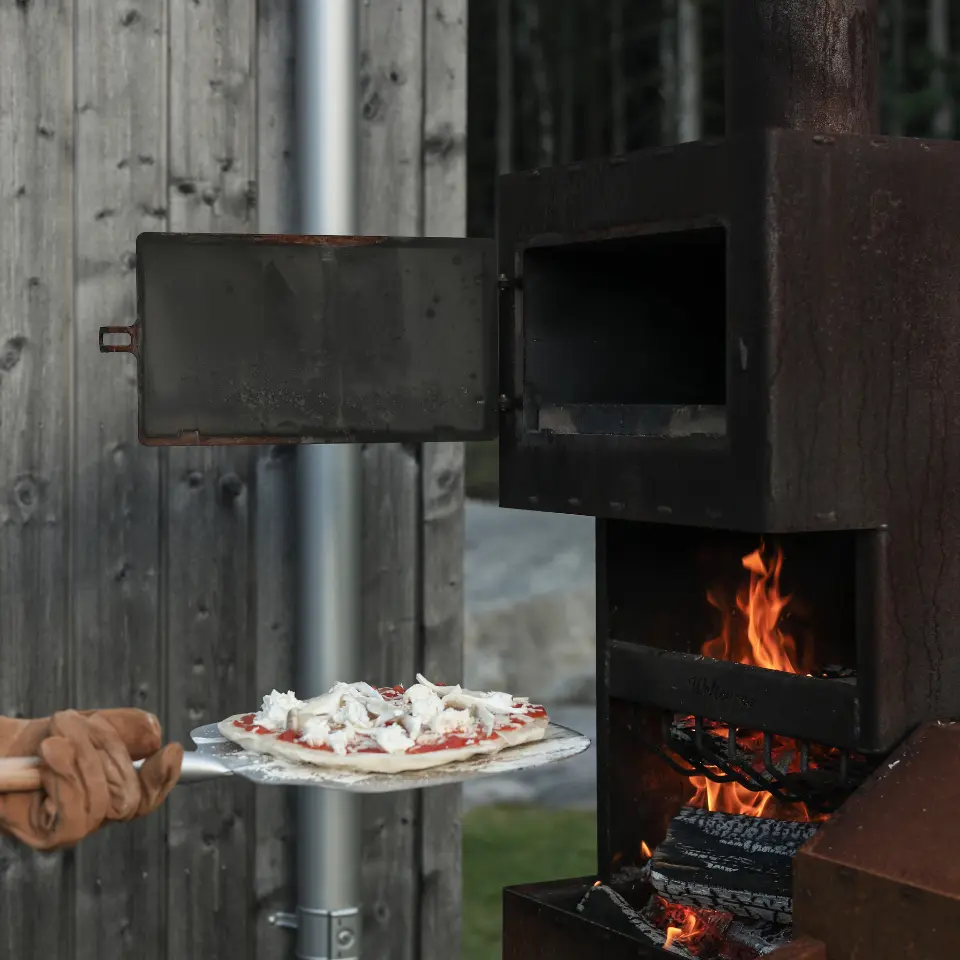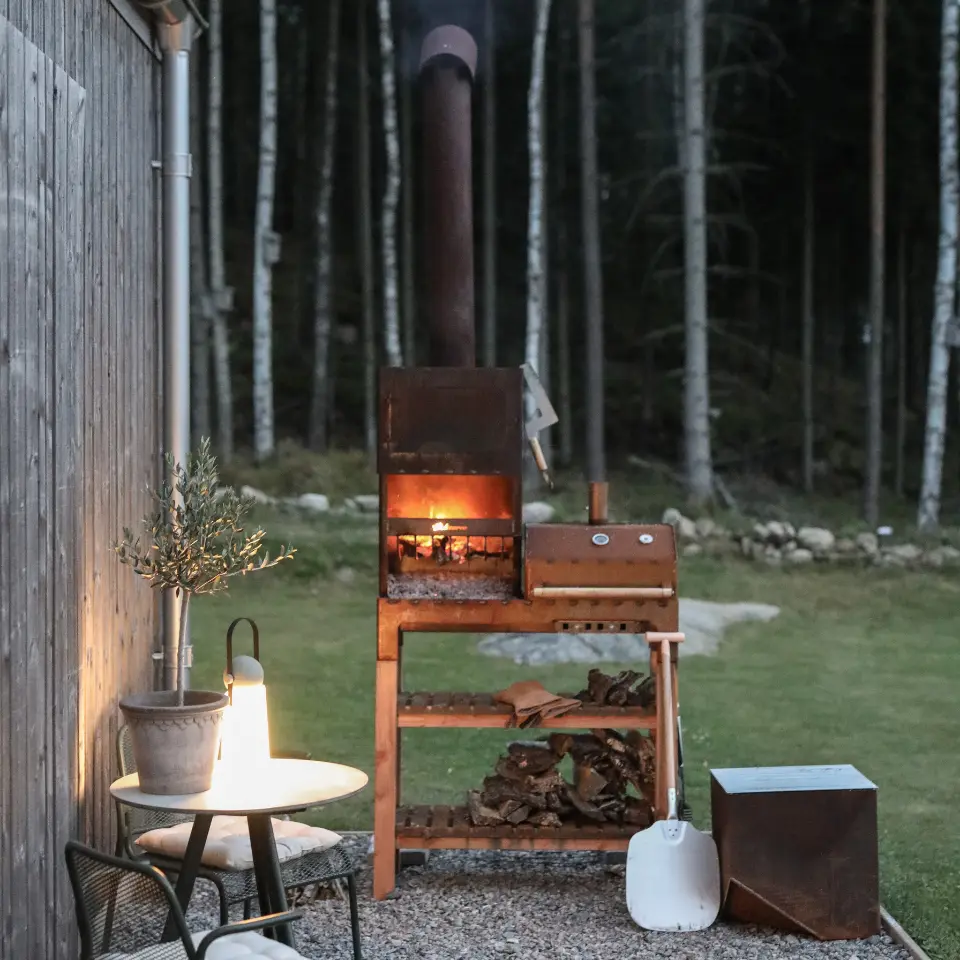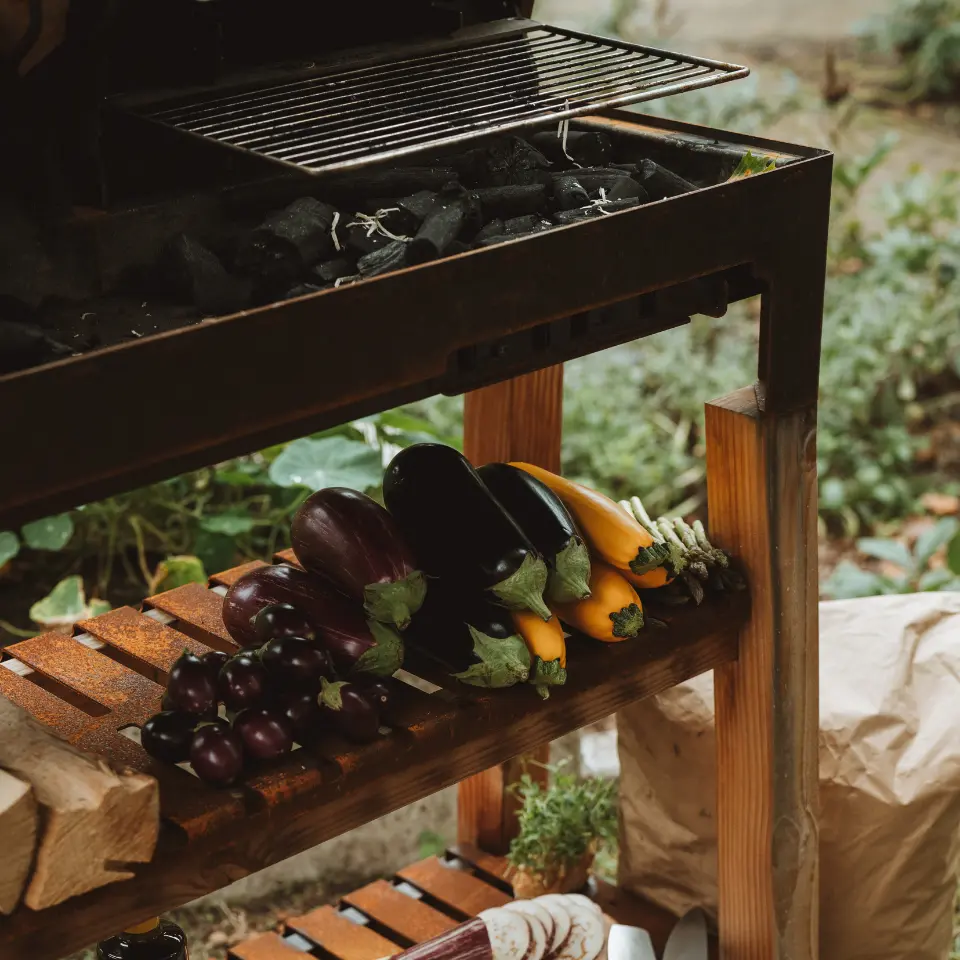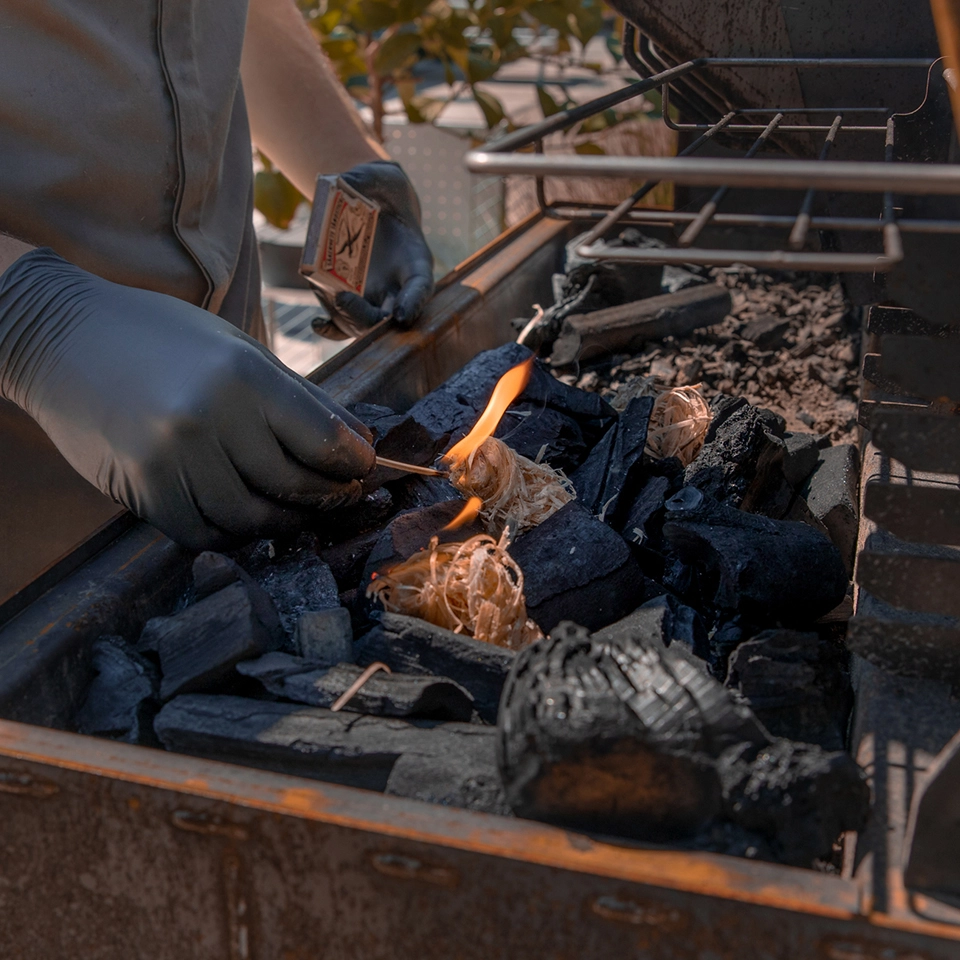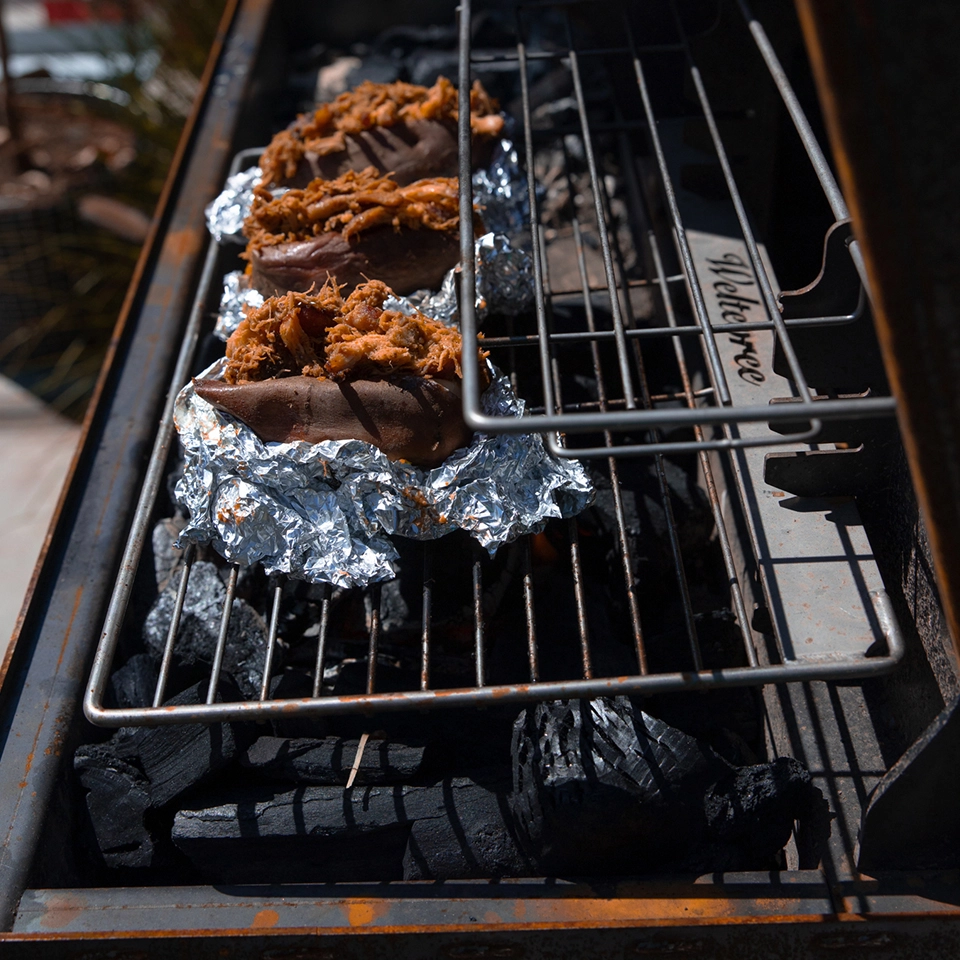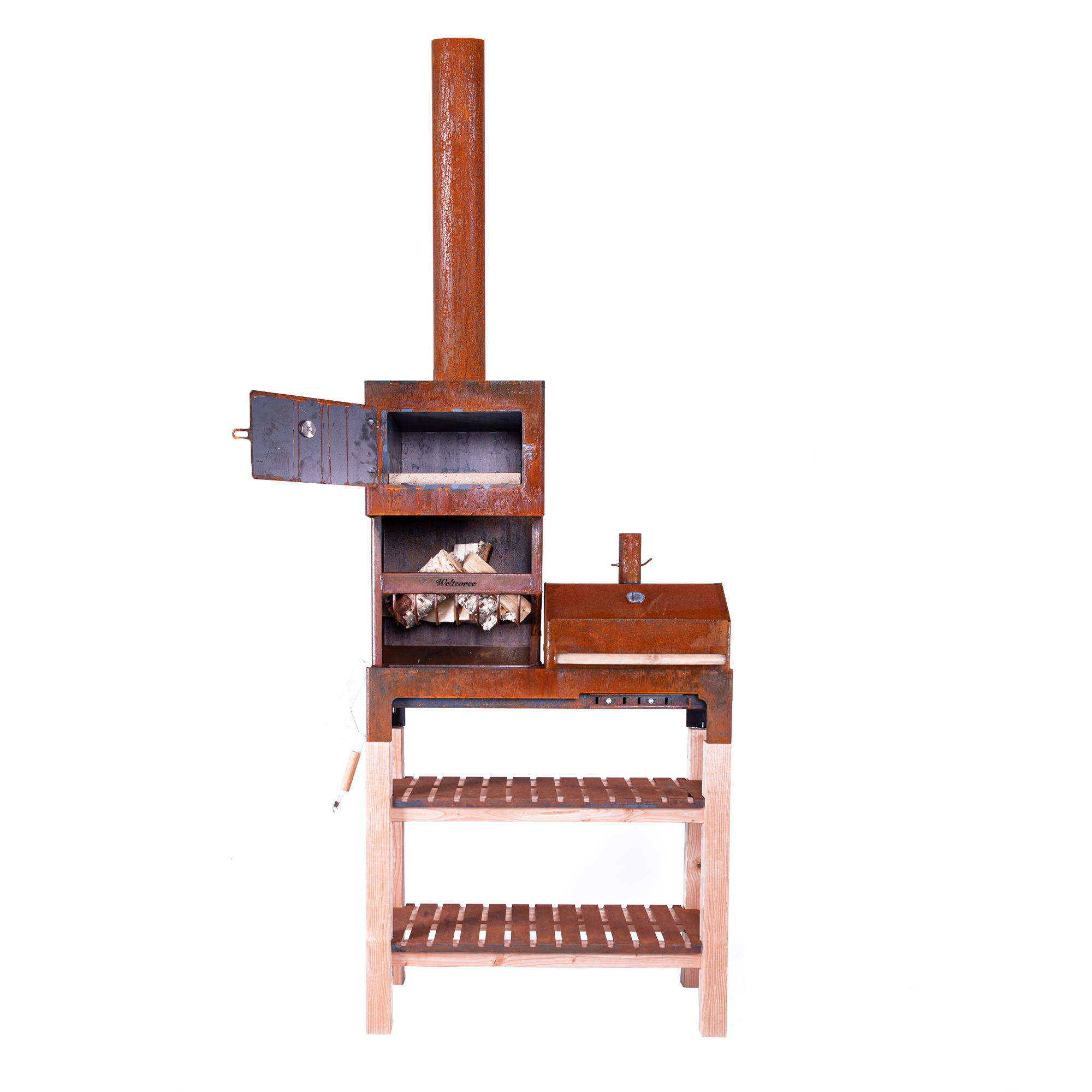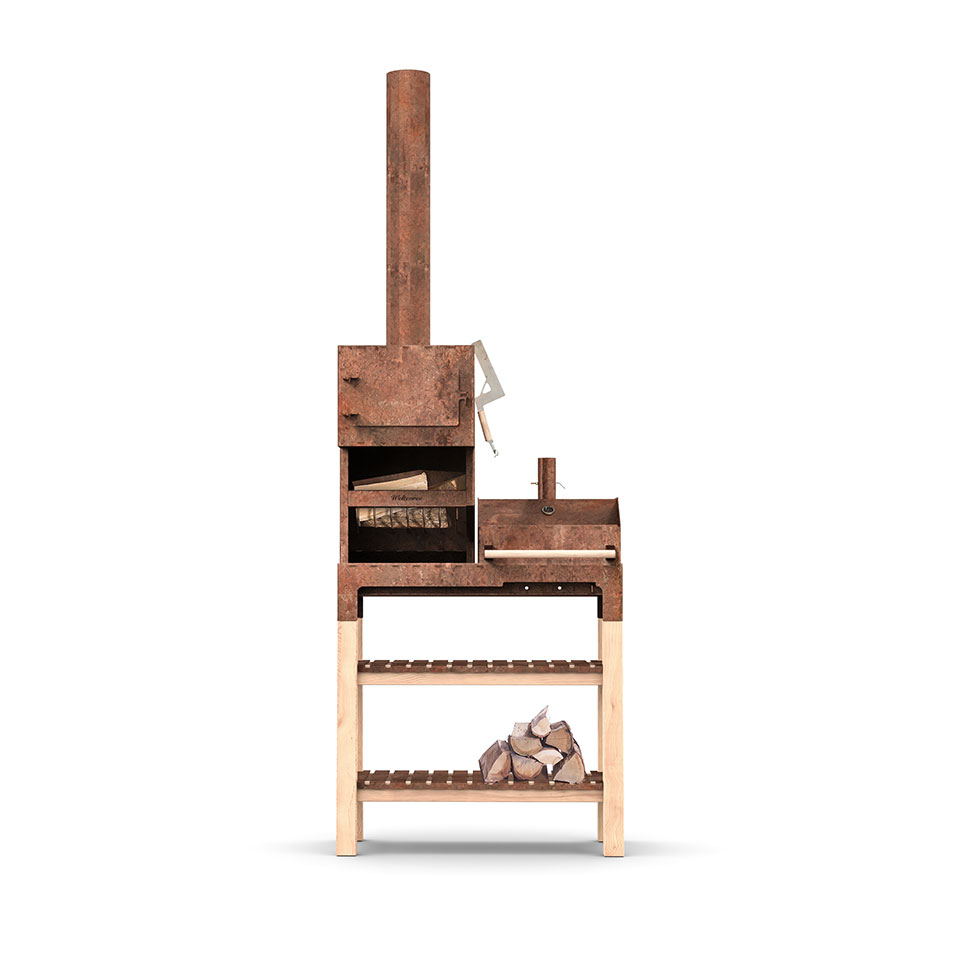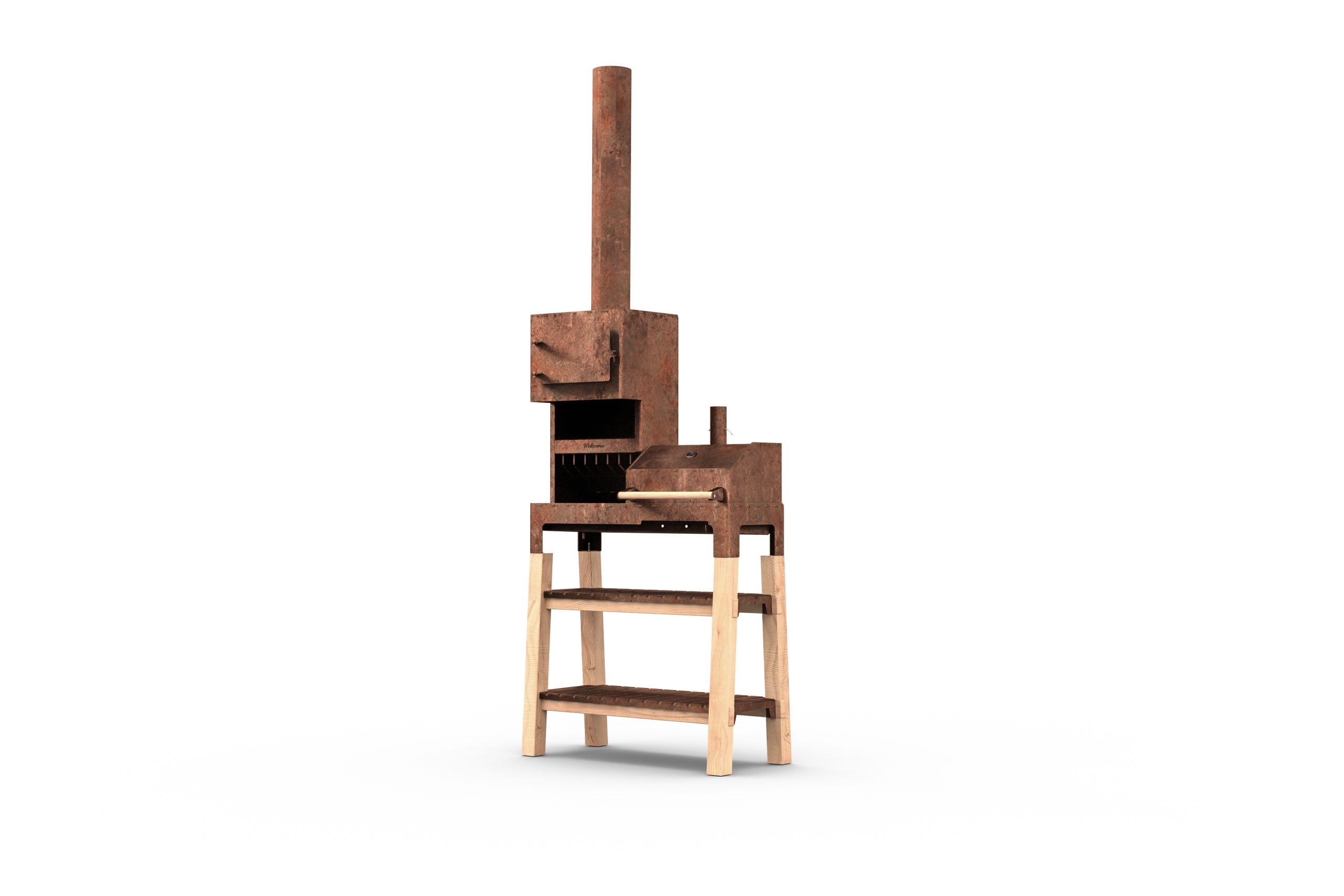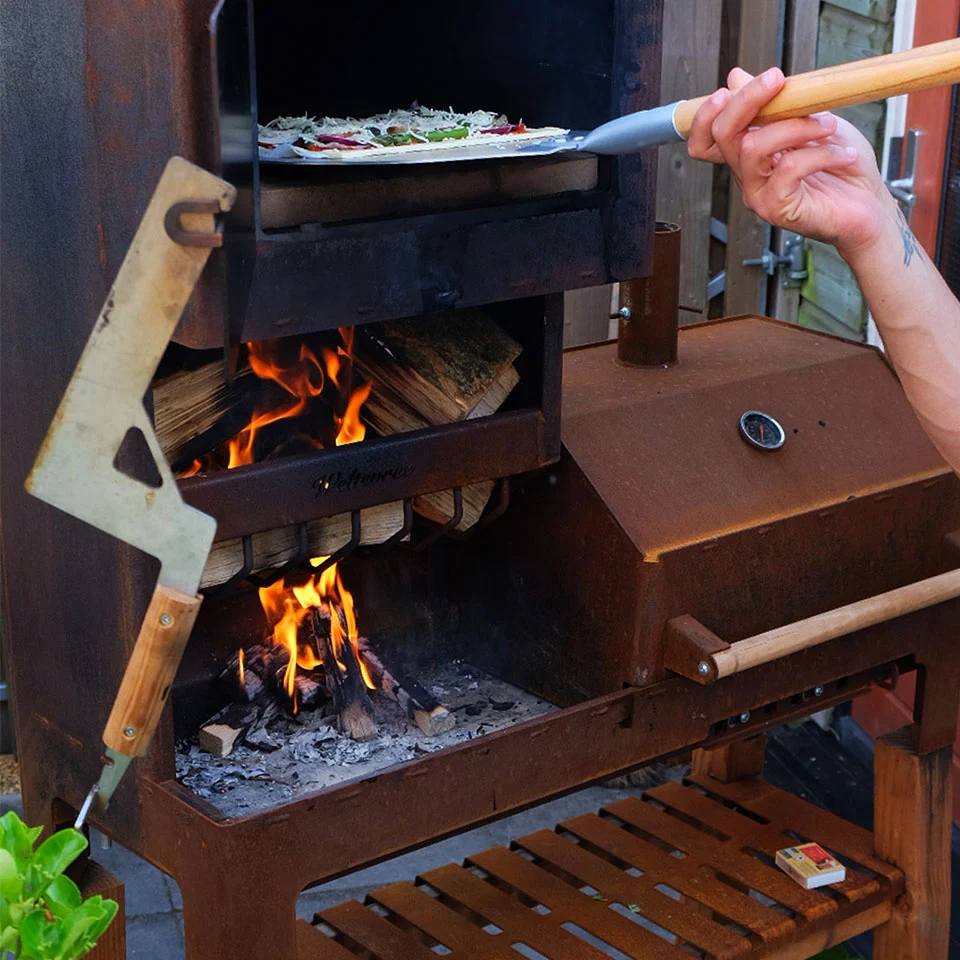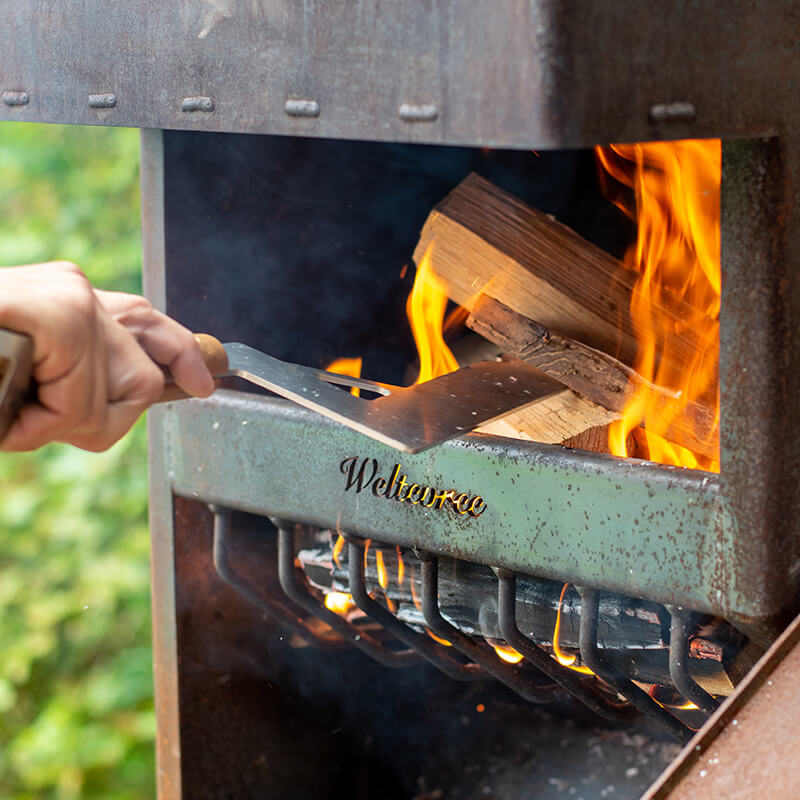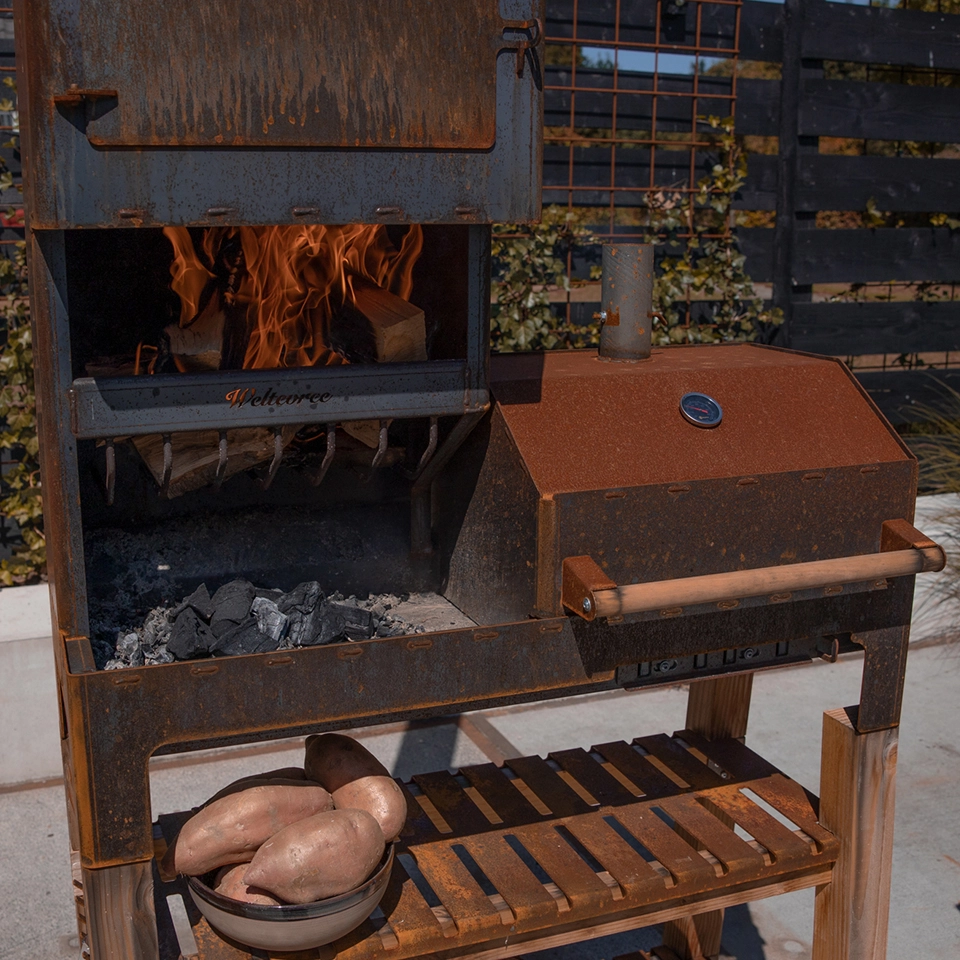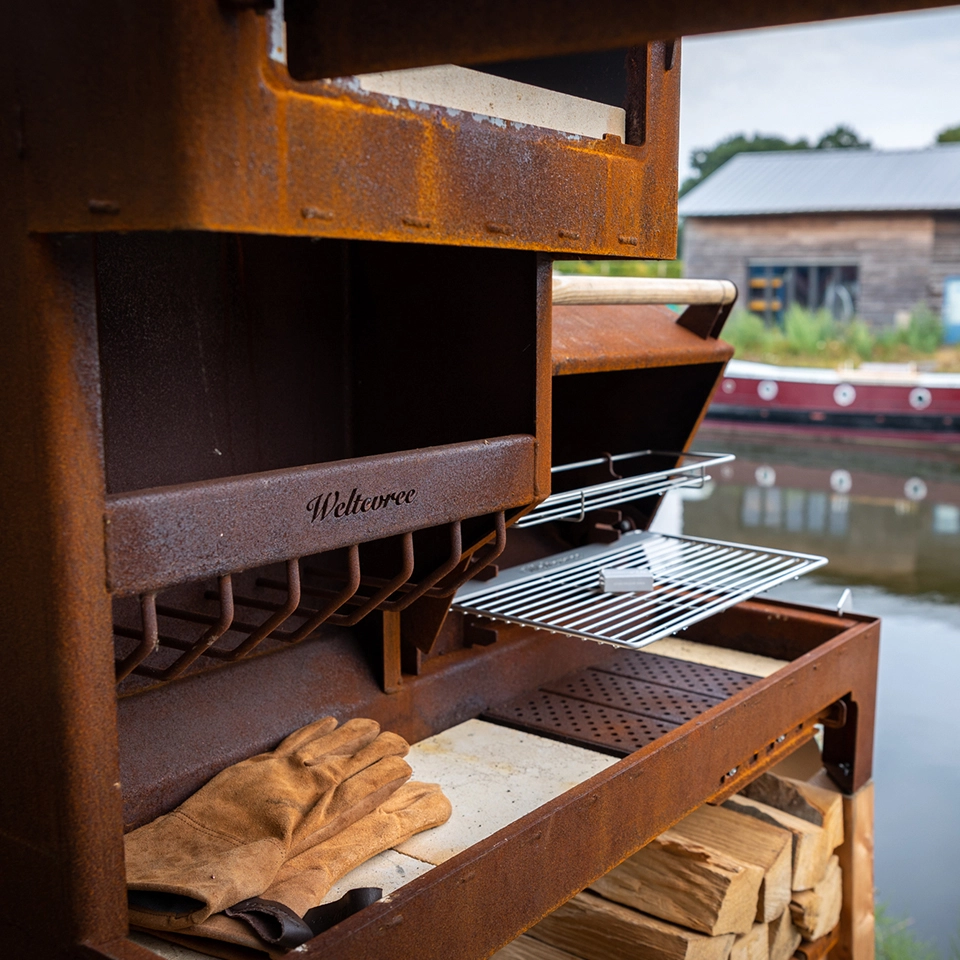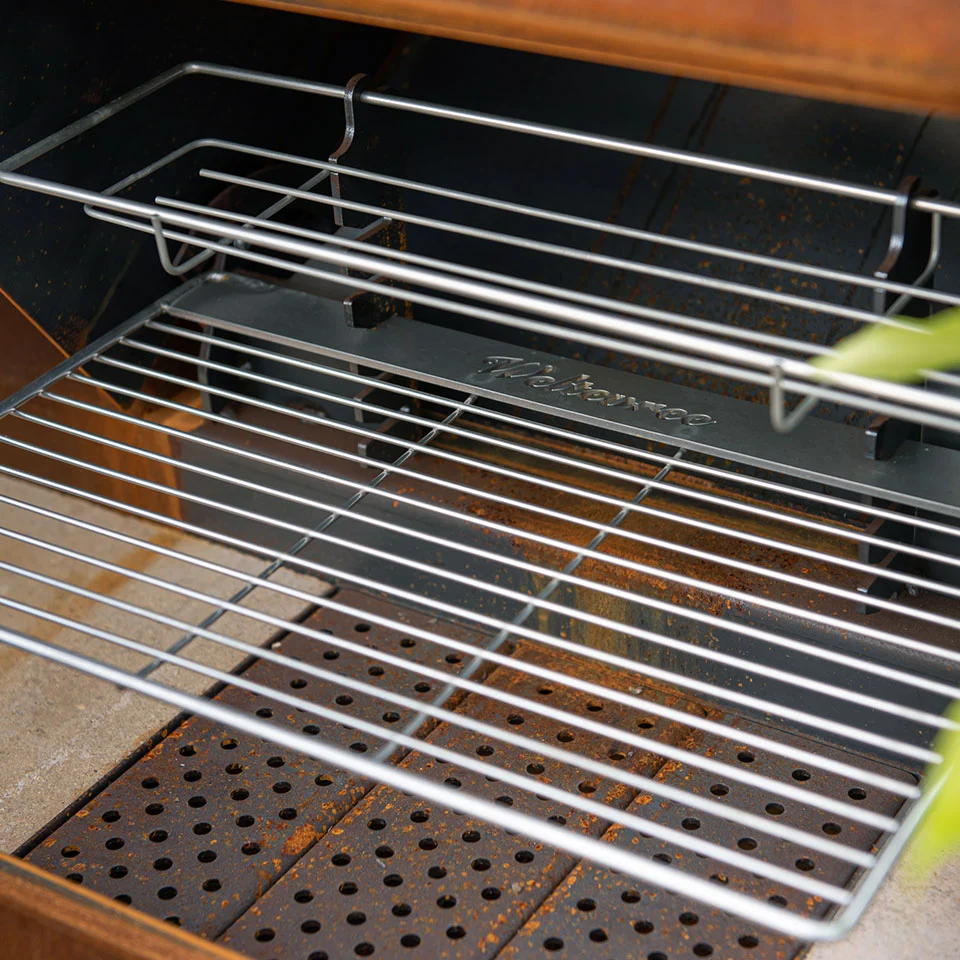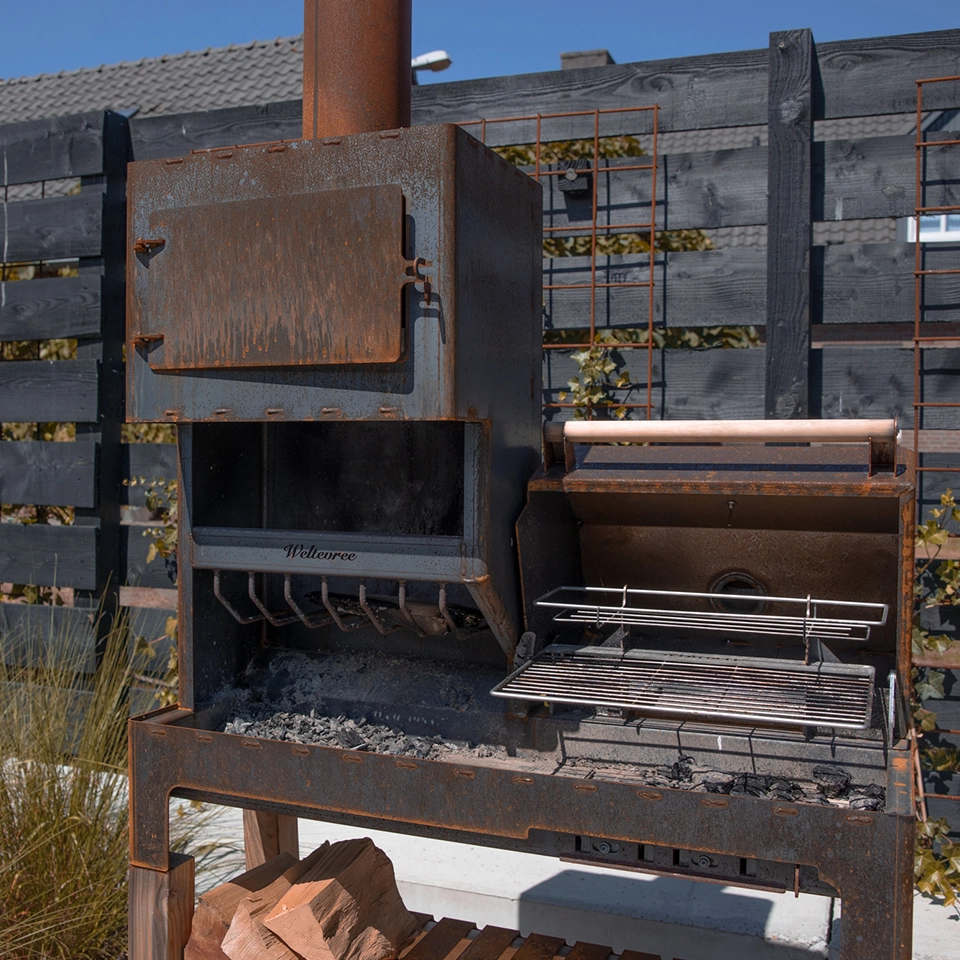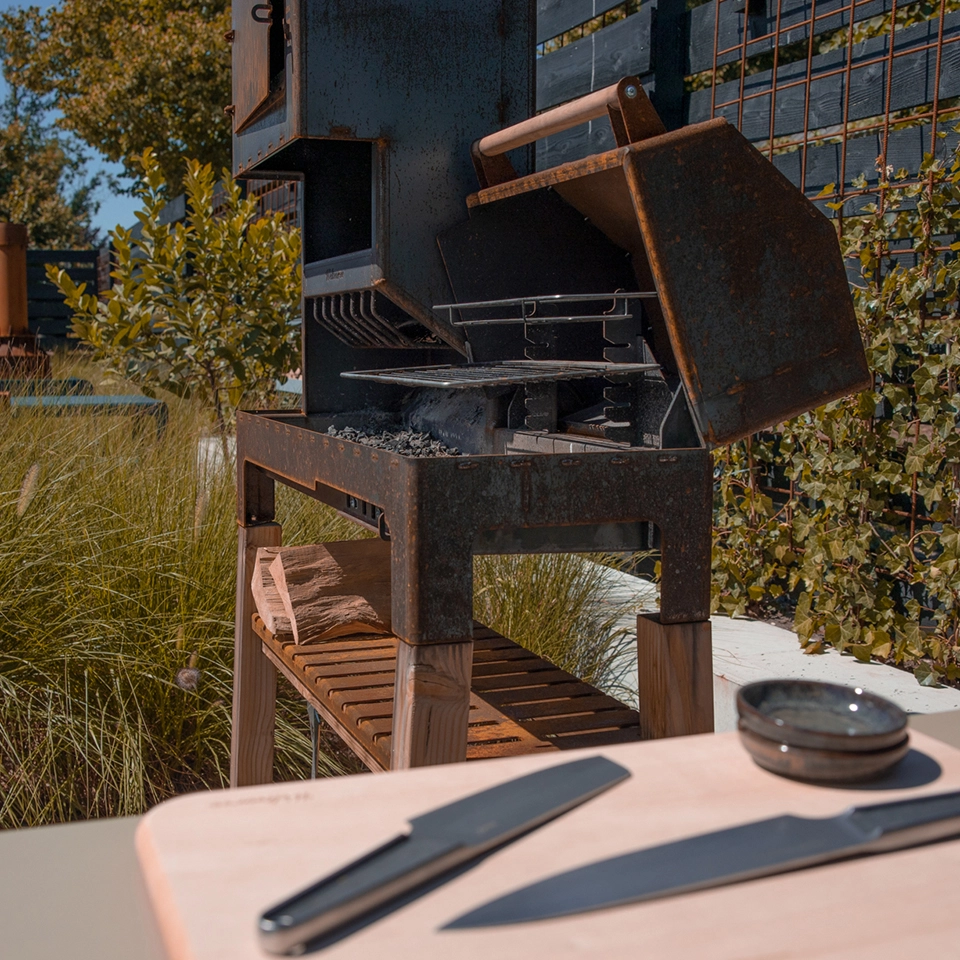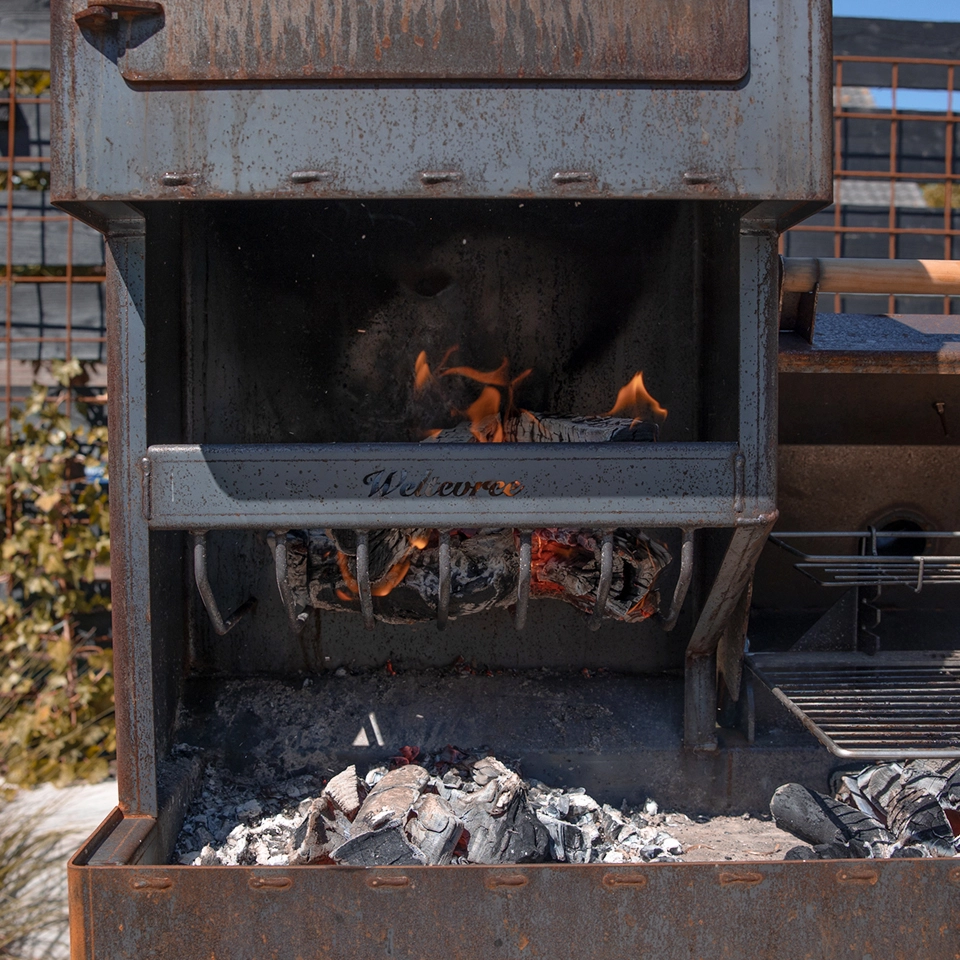 OUTDOOROVEN XL
Complete and wood-fired outdoor kitchen
connected products
Complete the set with our matching products or accessories.
The Outdooroven XL, designed by Dick van Hoff, is a complete outdoor kitchen for the true masterchef. This wood oven has
a large grill, a pizza stone with lockable door
and a lid under which you can smoke and cook meat, fish or vegetables. Gather the ingredients for a tasty dish and make outdoor cooking a real experience. Take a seat at the garden table and taste your prepared food, while still letting the Outdooroven XL fire deliciously.
The Outdooroven XL is made of 3mm thick corten steel of the highest quality and will last at least 10 years. The oven space can easily reach 350 degrees hot. To store the Outdooroven XL in a nice and handy way, you can order a wooden base as an addition.

| | |
| --- | --- |
| EAN: | 8719274200604 |
| Length: | 400 mm |
| Width: | 970 mm |
| Height: | 1960 mm |
| Weight: | 85 kg |
| Designer: | Dick van Hoff |
| Space: | Suitable for outdoors |
| Warranty period: | 12 months |
| Material: | 3mm Cortensteel |
Can I also use coal for the oven instead of wood?
You can, but this can only be done for grilling, not for pizza baking.
What accessories can I use and what is the use?
The extra meter of pipe ensures a better draught and thus better combustion. The Chimney Cowl keeps out rain and dirt. It does stop some sparks, but insurance will not approve this product as a spark arrestor. Within our collection we also have a Pizza Oven, Gloves, Ax, Ovendish, Cookbook, K-lumet and Thermometer.
My rust layer is coming off or starting to peel, now what?
This can be prevented if the stove is cleaned regularly as described in the instructions. After cleaning, a new rust layer will form here. The service life will not be affected by this.
I can't get the oven hot enough, what can I do?
Try dry and smaller wood. Also, remove the ash from the combustion chamber to ensure air supply through the side holes.
A part is broken or I have lost a part of the Outdooroven, how do I fix this?
How can I maintain my Weltevree products in the best way?
3D-VIEW CONFIGURATOR
Visualise your products with a simple click and place it instantly in augmented reality in your garden. Experience online products in your own space through webAR.
BARBECUE GRILL
Once the wood fire turns into coals, they can be used for barbecuing. The stainless steel grill racks can be placed at different height positions relative to the fire. This allows you to choose how close above the coals you want to cook. Between the coals you can also roast potatoes and other vegetables.
WOOD-FIRED
The Outdooroven XL is wood-fired. The fire can be used for warmth and atmosphere as well as for cooking. The fire must burn for about. 30 minutes before the oven and pizza stone are ready for use.
SMOKE
The Outdooroven XL has a double wall. In between, smoke is directed away from the fire, past the oven and through the chimney. This prevents smoke from entering the oven and reduces smoke around the Outdooroven XL. To give the food a smoky flavor, the grill can be used with the lid closed.
"The Outdooroven XL provides a place for people to gather and cook together, just like a campfire or indoor kitchen."
Dick van Hoff
OUR PRODUCT, USED BY OUR COMMUNITY
Mention #worldofweltevree for a chance to be featured and inspire others.