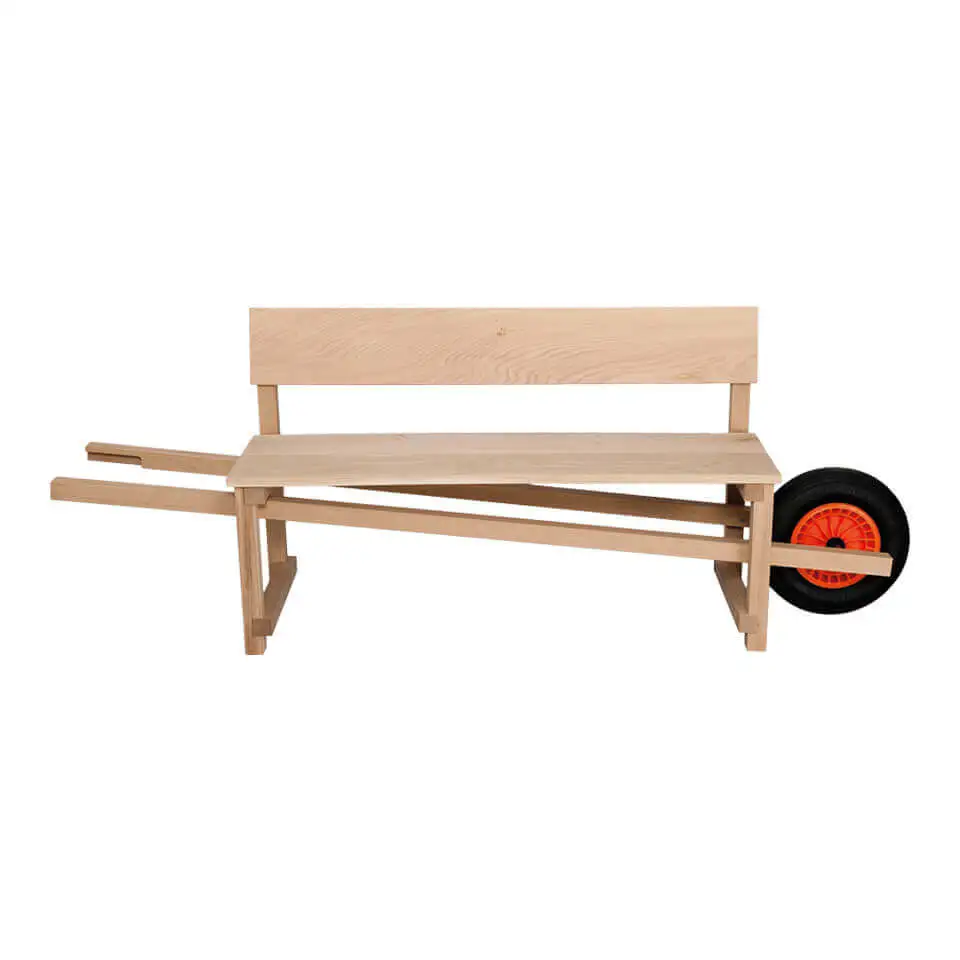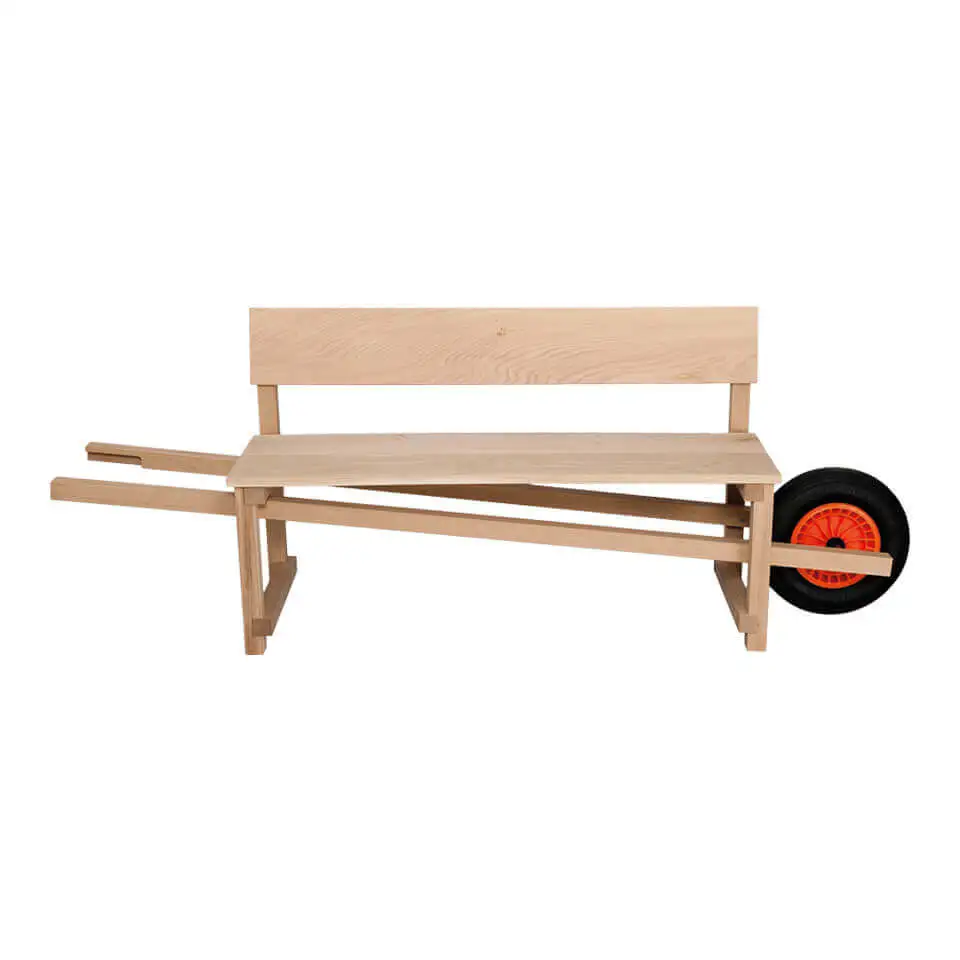 Accessories
Complete the set with our matching accessories.
The Wheelbench is a mobile outdoor bench that is equipped with a wheelbarrow wheel. The surprising combination of these well-known elements enhances the active outdoor feeling of the bench. Move it around the garden and always find a sunny spot to relax.
The Wheelbench is available in two versions; oak and Accoya. Both versions of the Wheelbench are delivered untreated. You can choose to treat the wood yourself with
oil
or impregnate it to preserve the color. When you choose to not treat the wood, it will slowly develop a beautiful gray patina.
EAN:

8719274200970

Length:

2150 mm

Width:

470 mm

Height:

770 mm

Weight:

20 kg

Designer:

Rogier Martens

Space:

Suitable for outdoors

Warranty period:

12 months

Material:

Accoya Wood

, Oak Wood

Finish:

Untreated
How can I maintain my Weltevree products in the best way?
OUR PRODUCT, USED BY OUR COMMUNITY
Mention #worldofweltevree for a chance to be featured and inspire others.
FROM LOGS TO BOARDS
The wood (either oak or Accoya) is processed by a Dutch manufacturer. It is processed with great care by craftsmen who then process it into boards and sand it down.
FOLLOW THE SUN
The sturdy wheelbarrow wheel gives the bench its mobility. The rubber pneumatic tire ensures a smooth ride. Thanks to the width of the tire, the bench is very easy to steer. This way it is easy to move along with the sun and find a seat in the sunshine.
ACCOYA OR OAK
Accoya® wood is a highly sustainable and environment-friendly material. The wood is modified by a process called acetylation enabling it to resist rot for up to 50 years. Oak wood is a European durable type of wood that grants sustainability class 2, which means it lasts up to 15 to 25 years.
"I wanted to create a bench that you can easily move by yourself. A seat for several people that you can place wherever you want, without the need for someone to help you out. Changing the location offers a different view and naturally leads to new thoughts or a new conversation."
Rogier Martens