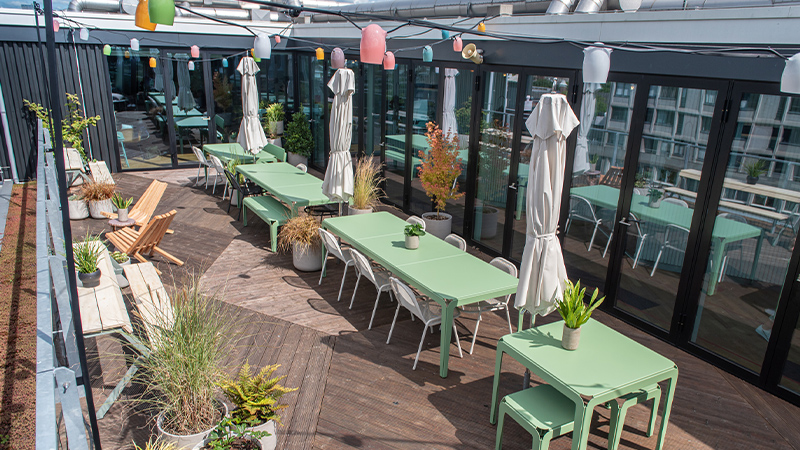 Zoku x Weltevree: enjoy a drink on the rooftop terrace
Enjoying the views over Amsterdam, a drink in hand, all while exploring Weltevree products in person? We are excited to announce our collaboration with Zoku! Earlier this month, we got together for a redesign of their roof terrace and provided the furniture for this beautiful space. If you can, stop by to see the place for yourself! Moreover: with the code Weltevree10 you can get a discount for 10% to stay the night and get a free drink on the terrace.
Best of both worlds
Zoku
describe themselves as a home base for holiday and business travelers who want to live in the city anywhere from a few days to a few months. They offer a so-called "home-office hybrid": A relaxing place to live, work and socialize with others, all in a flexible loft room. Even if you're far from home, this hotel will make you feel like home.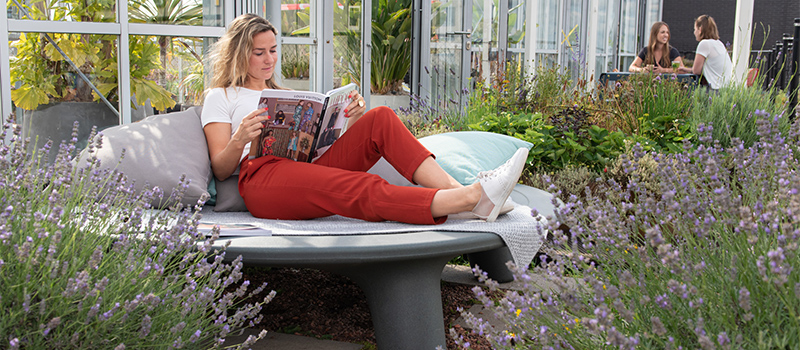 Their rooftop terrace is one of those places that combines socializing with work. It offers the perfect co-working space with views over Amsterdam. When Zoku decided to redesign this rooftop, we were happy to get involved. In a place that should cater to many different people and types of usage, the multifunctionality of our furniture really comes alive: there are different areas where you can either sit and relax, work, or socialize; all while using the same piece of furniture. There is a suitable place for everyone and each time of the day.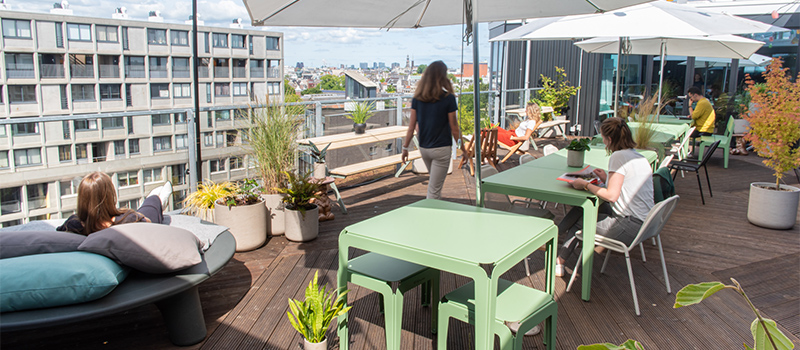 Discount code
Are you curious to visit Zoku to see this rooftop bar and the views over Amsterdam for yourself? Visit Zoku in Amsterdam and enjoy a discount of 10% with the code Weltevree10. This offer is for a one-night stay and includes a free drink on the roof terrace.
You can spot a large part of our collection here, including the Bended Series, the Tablebench, the Fieldchair, the Beach Chair, the Flying Dishman and the Stringlight.