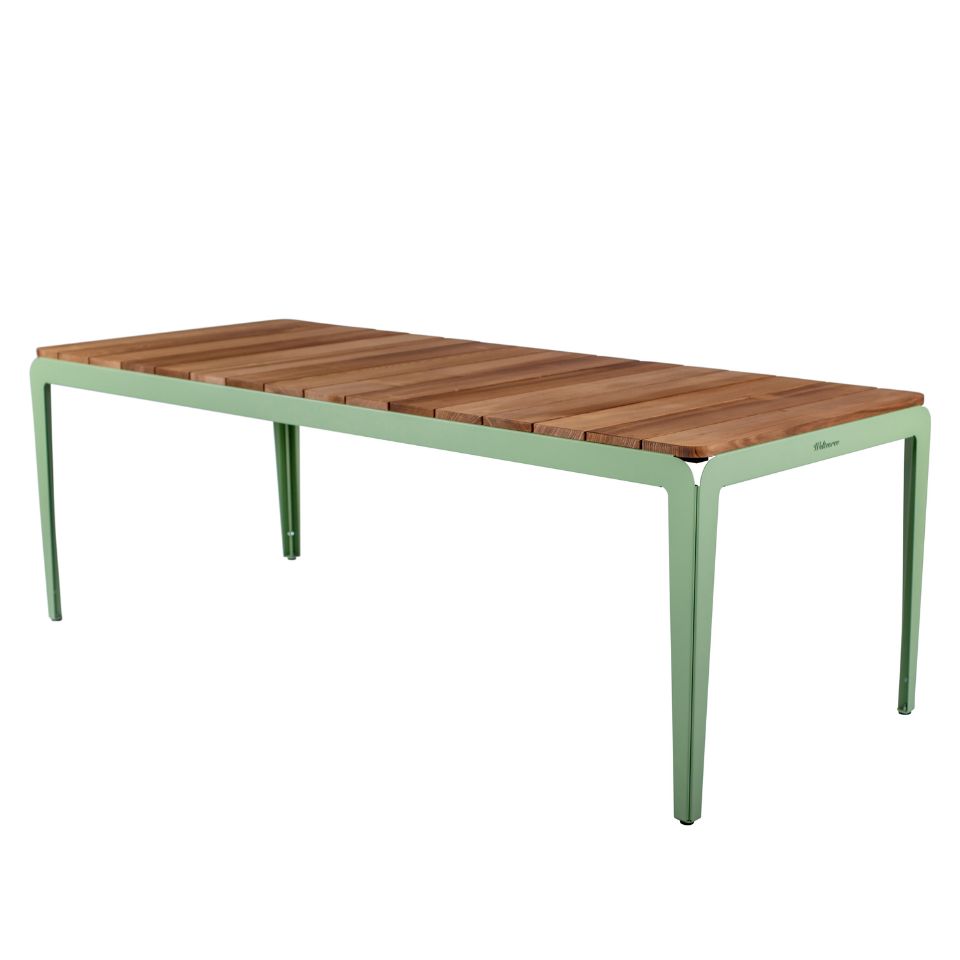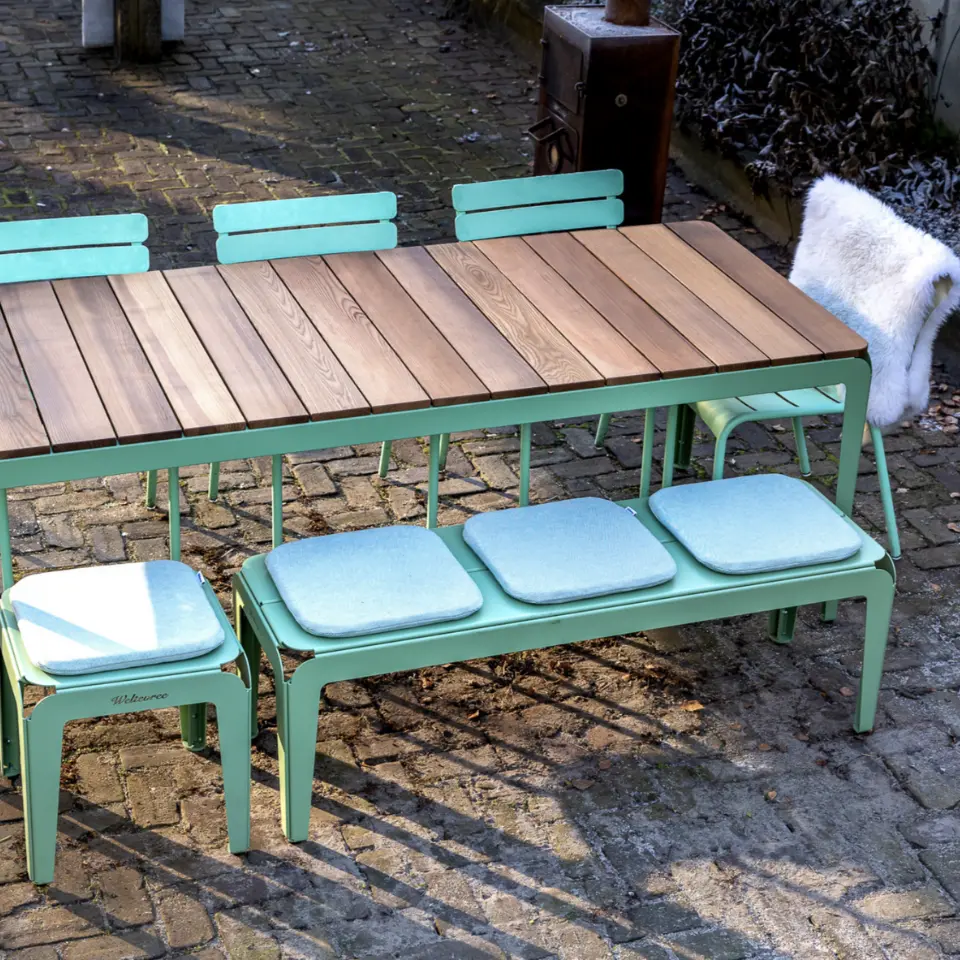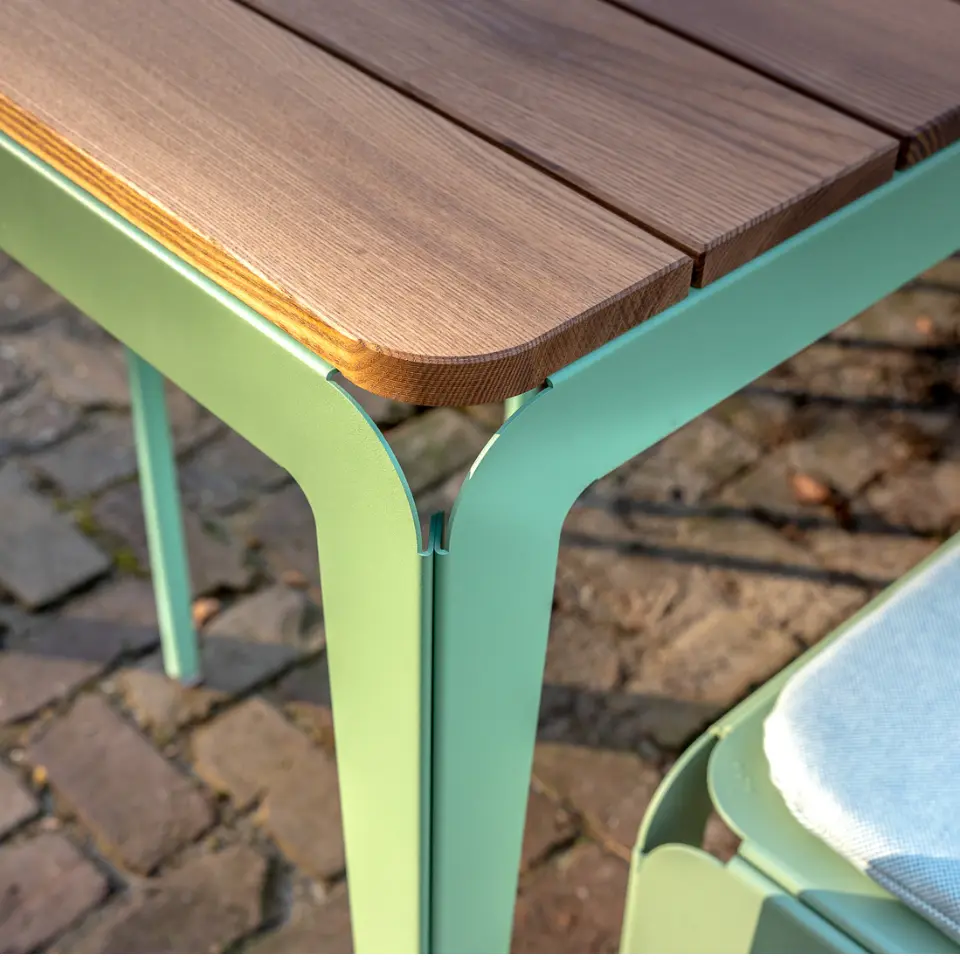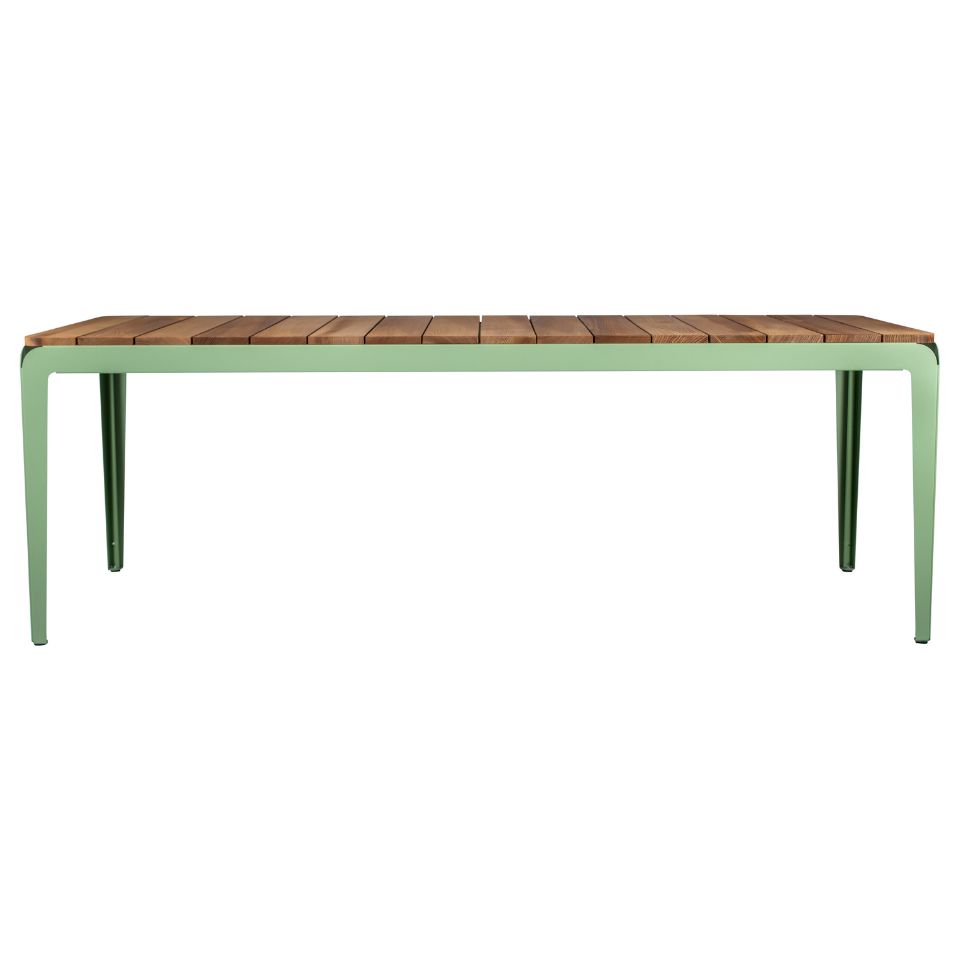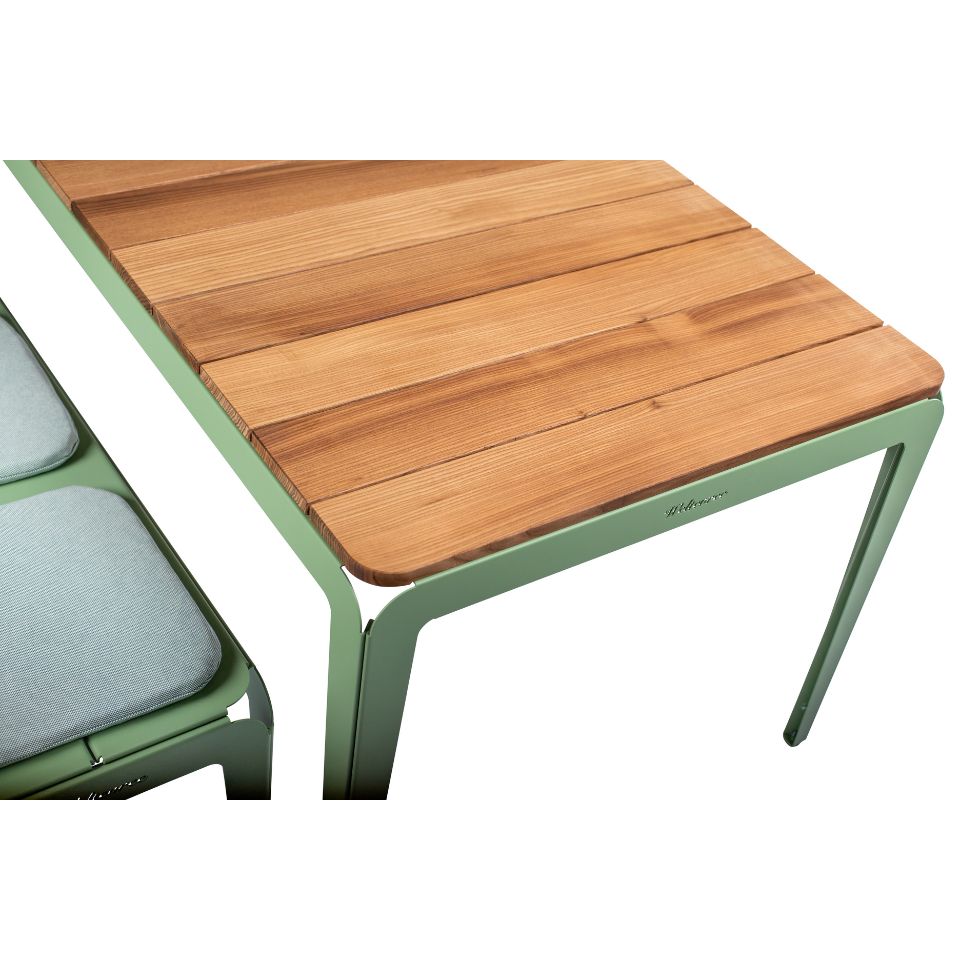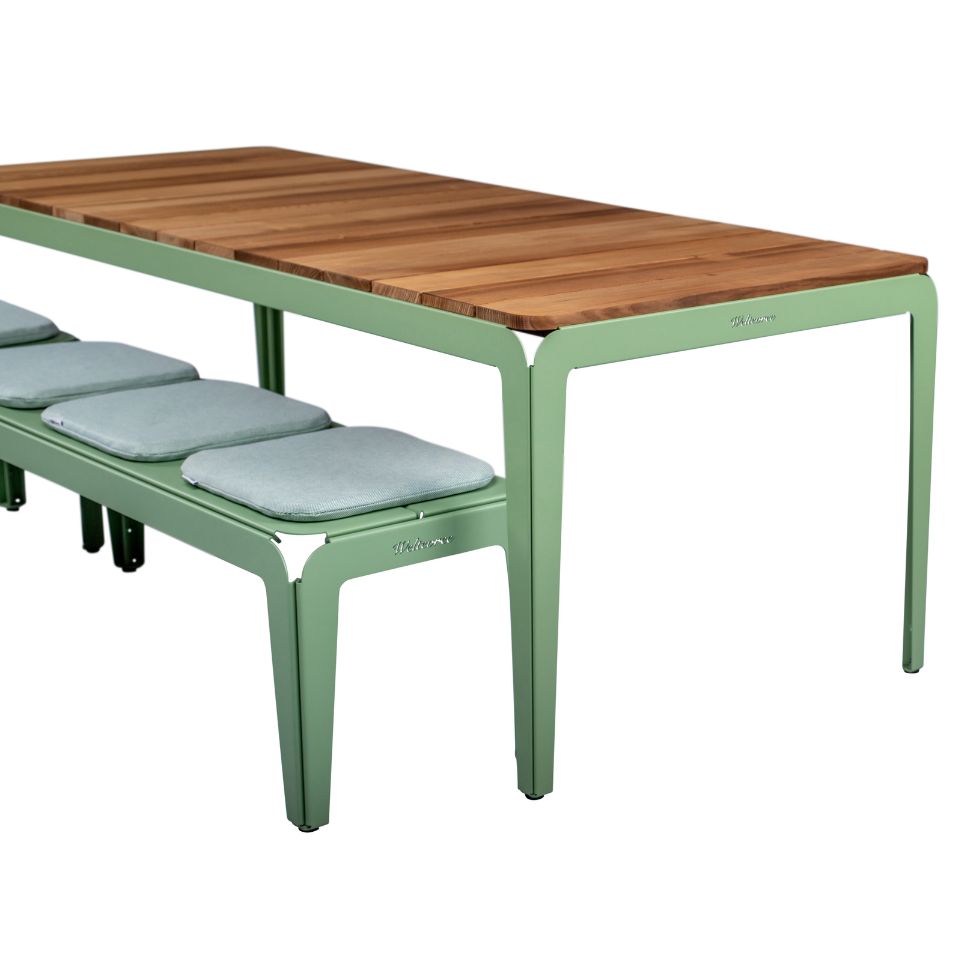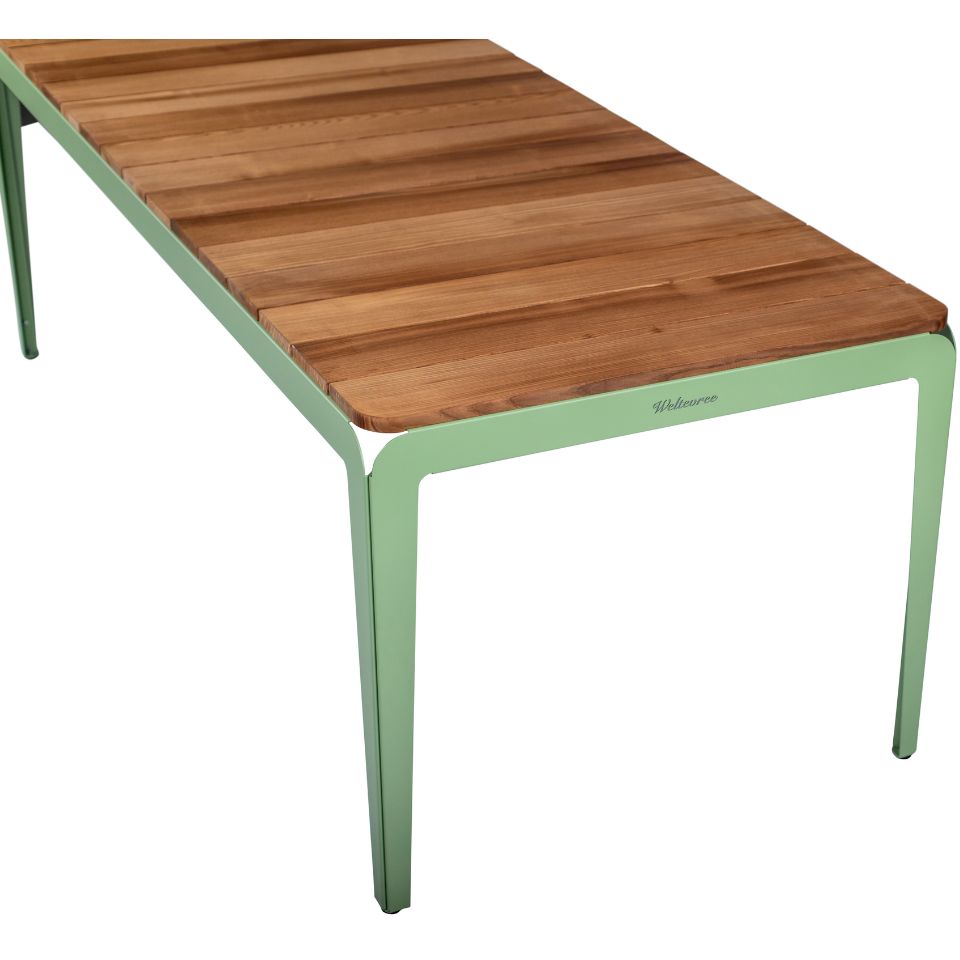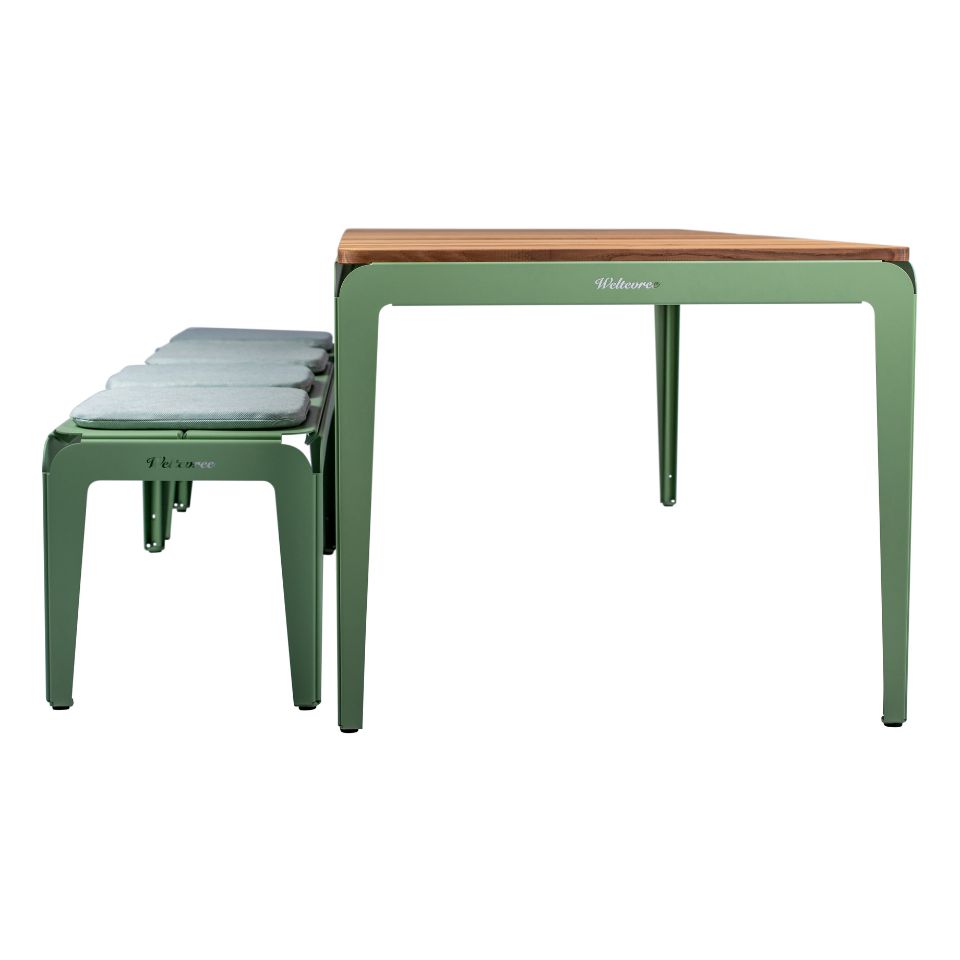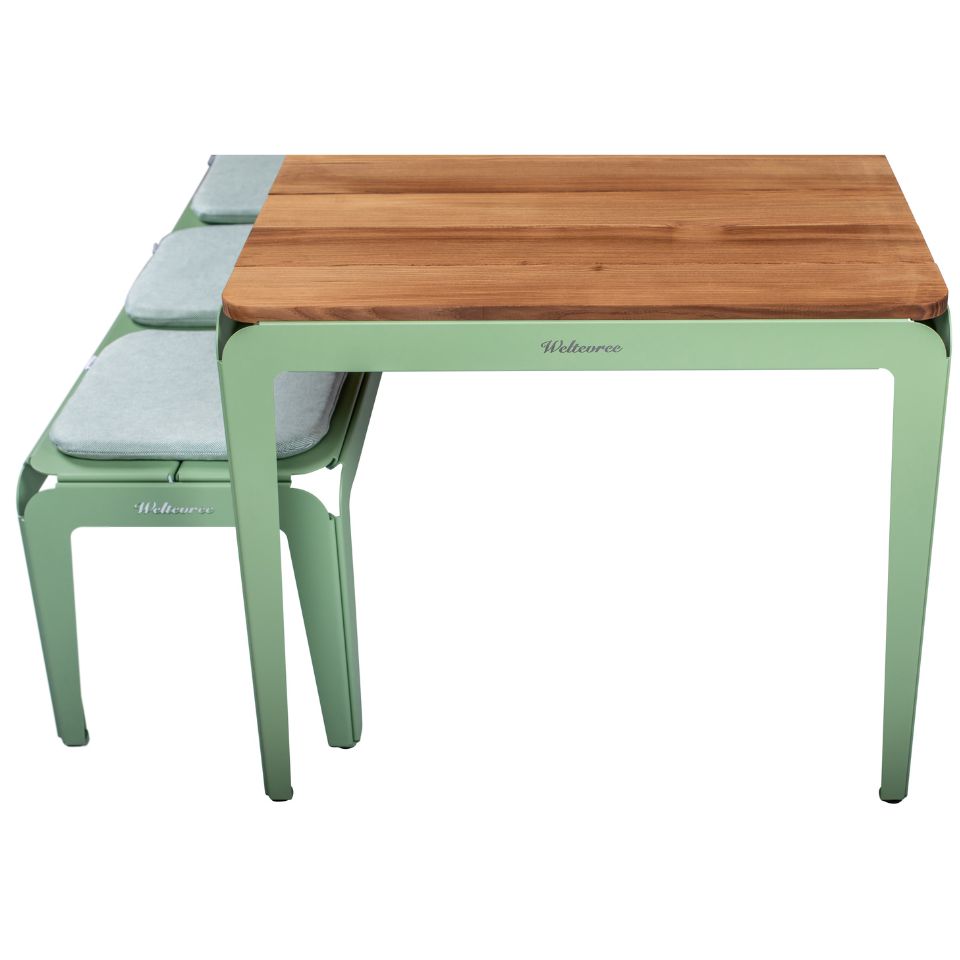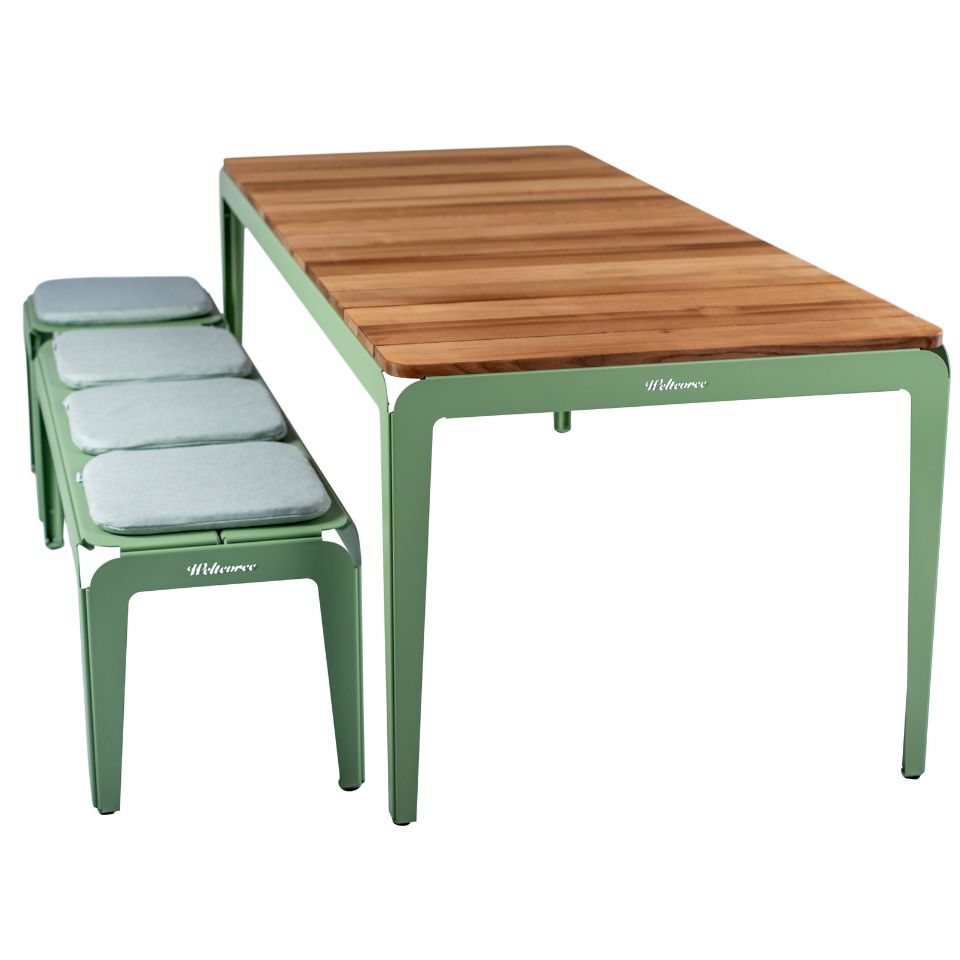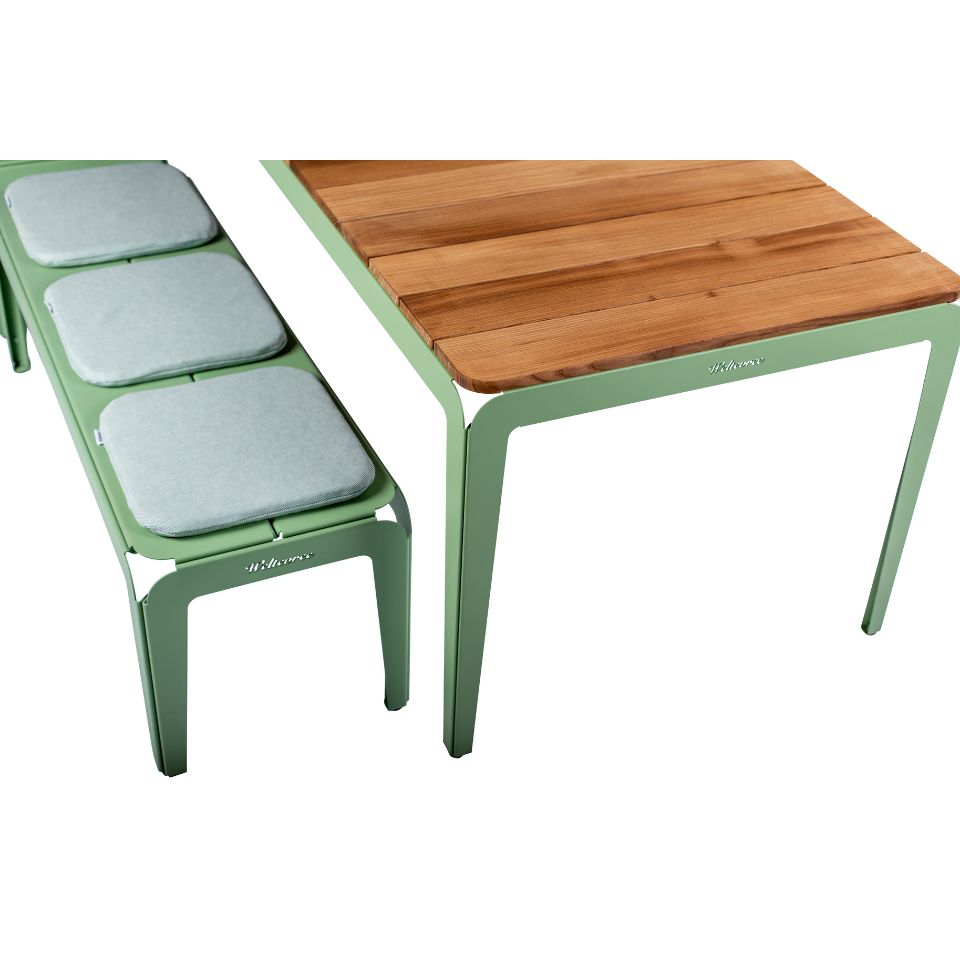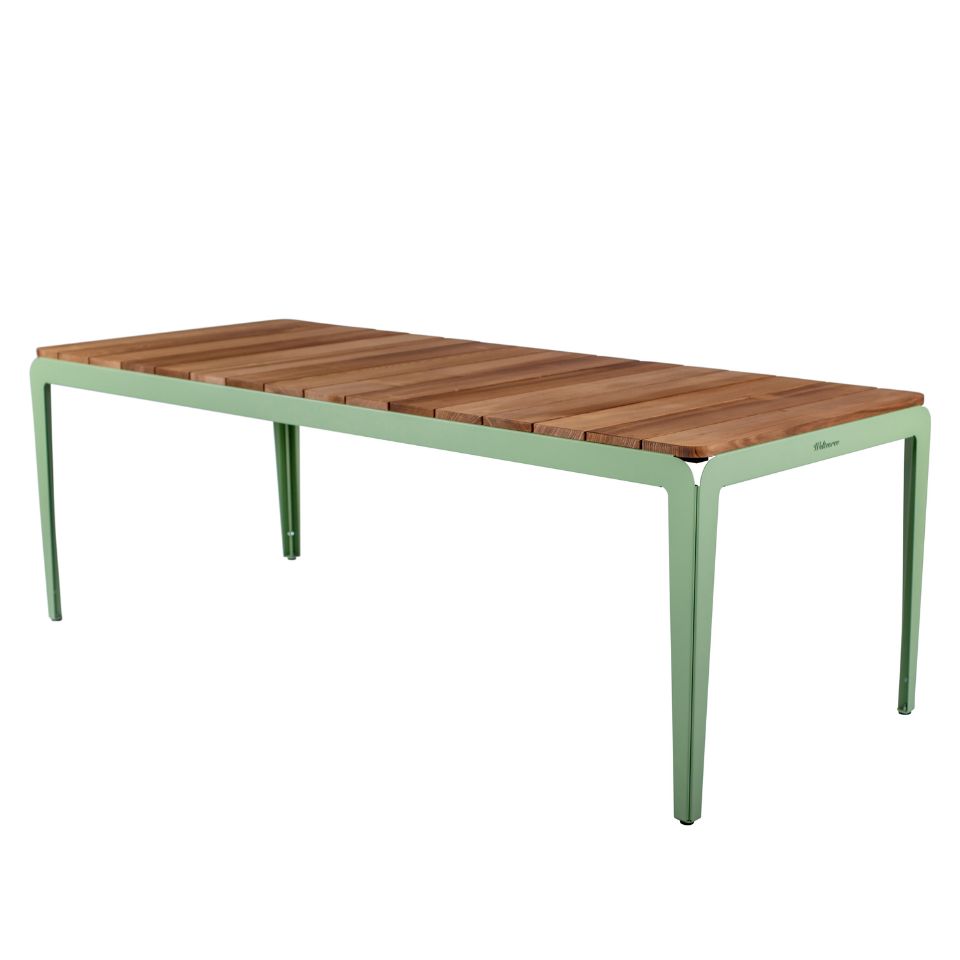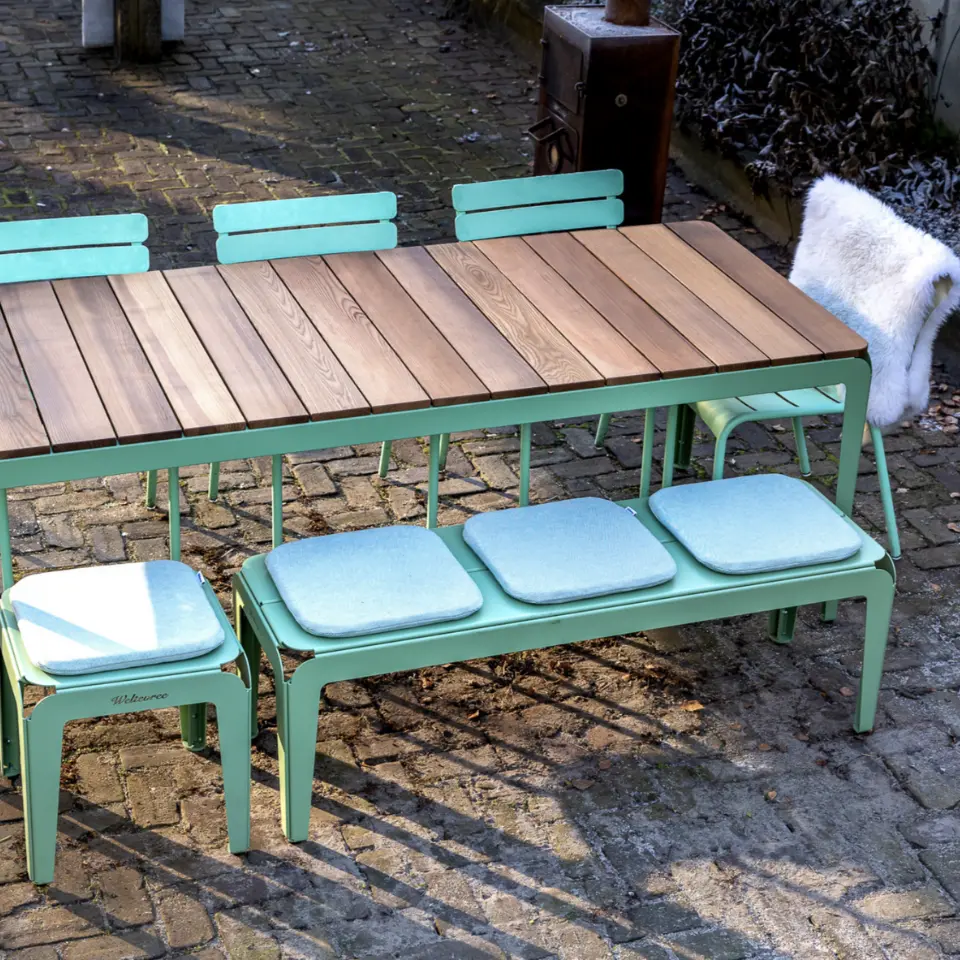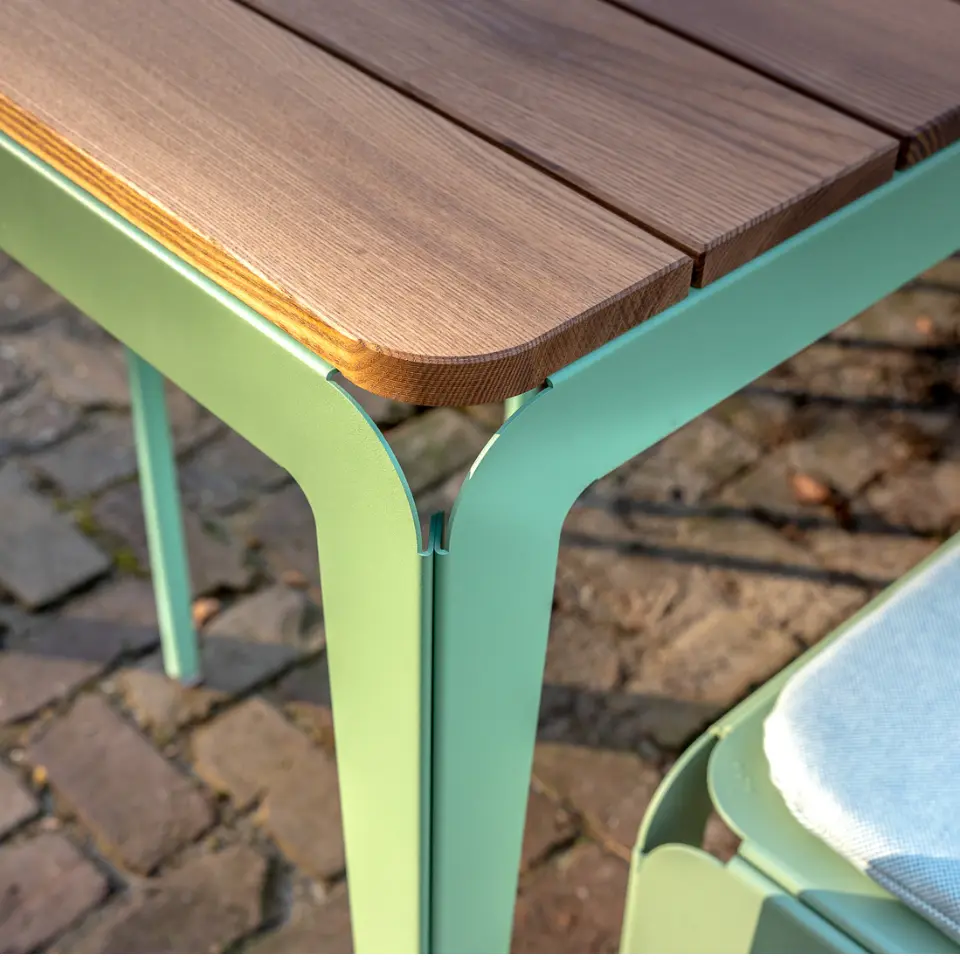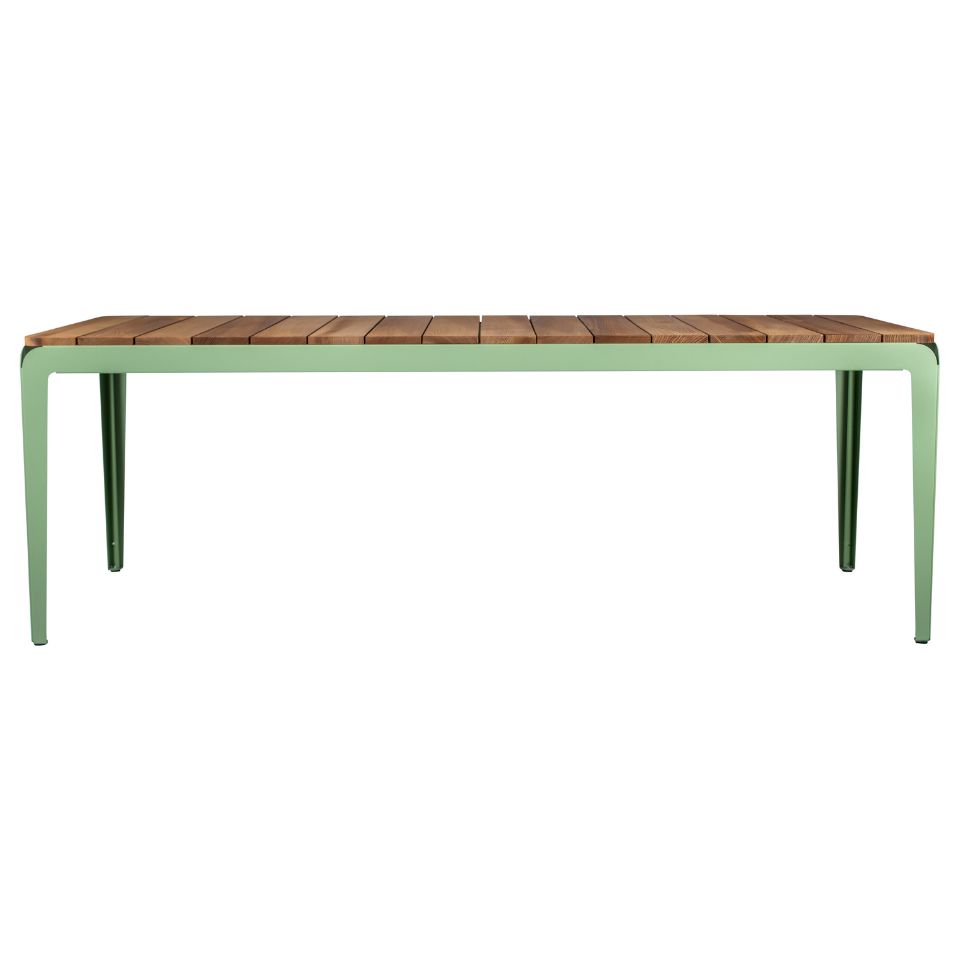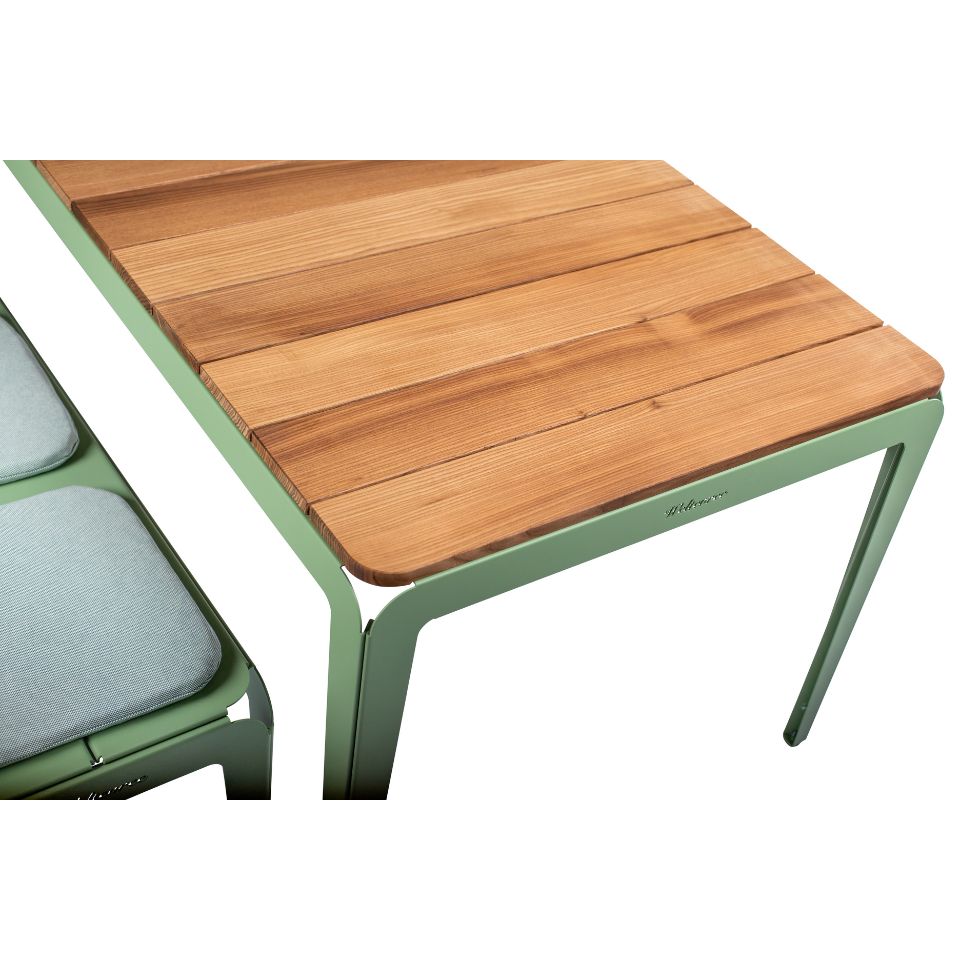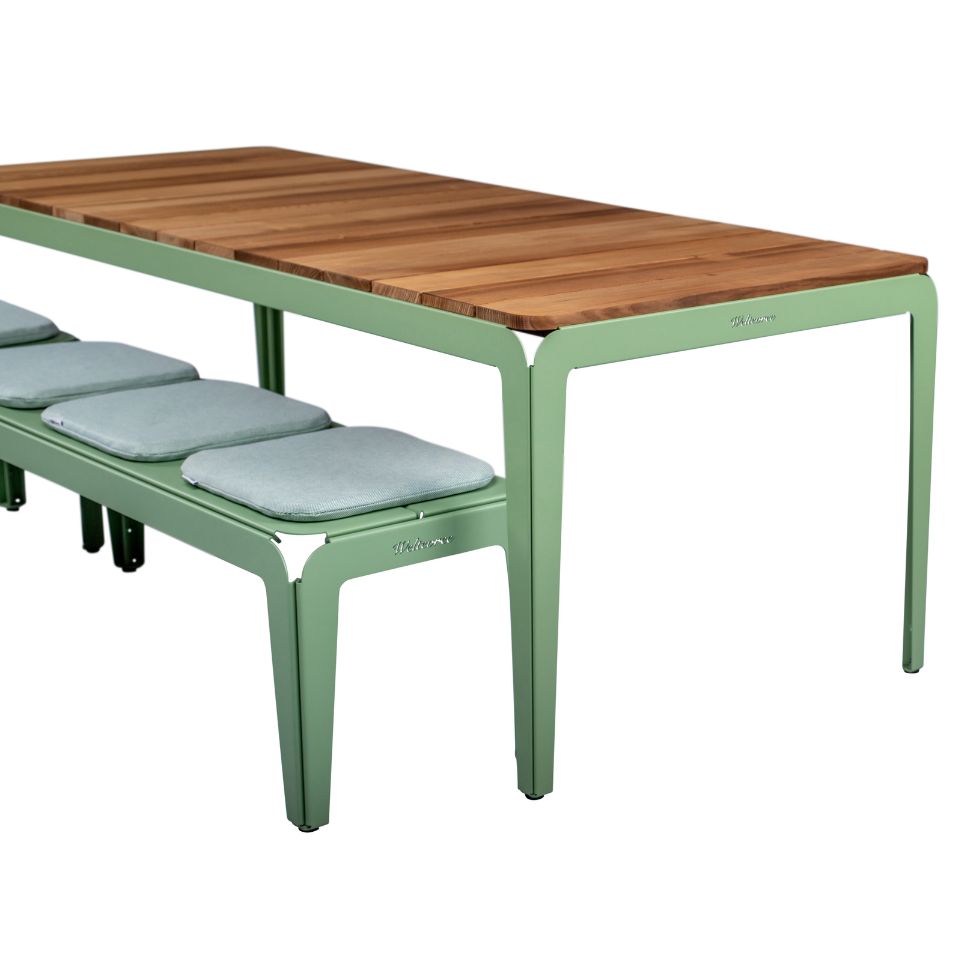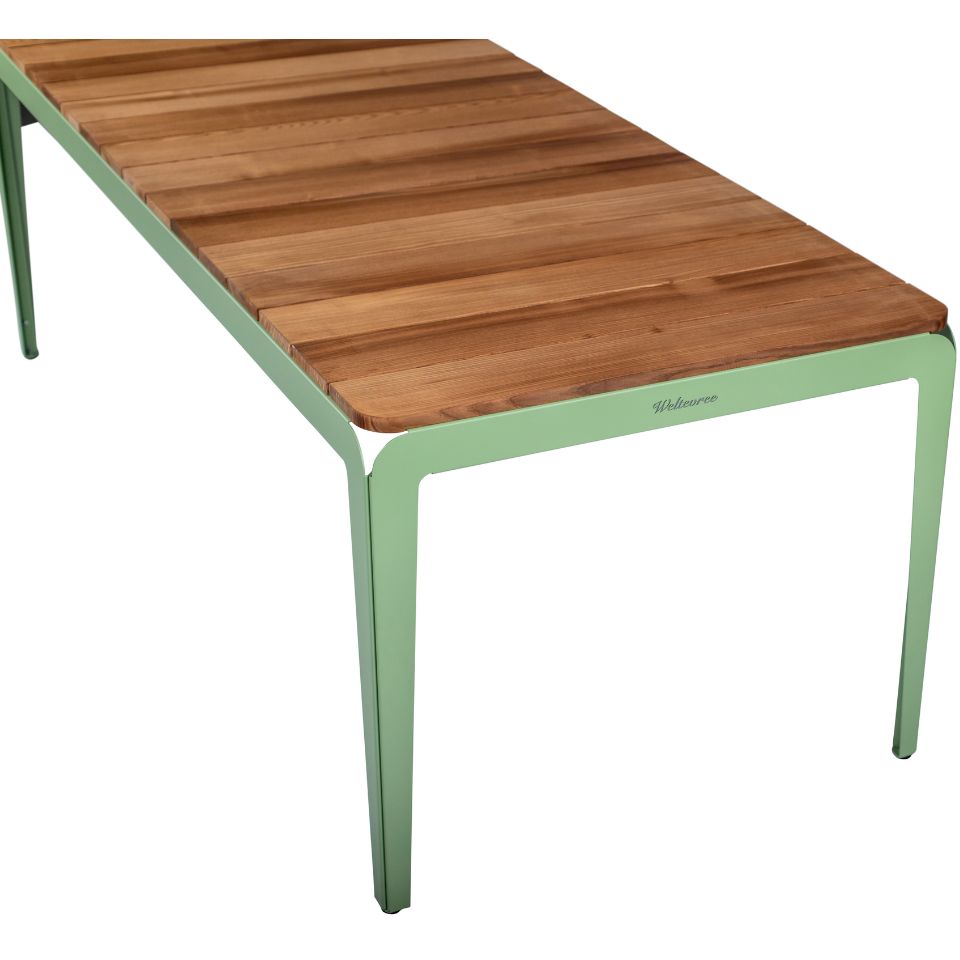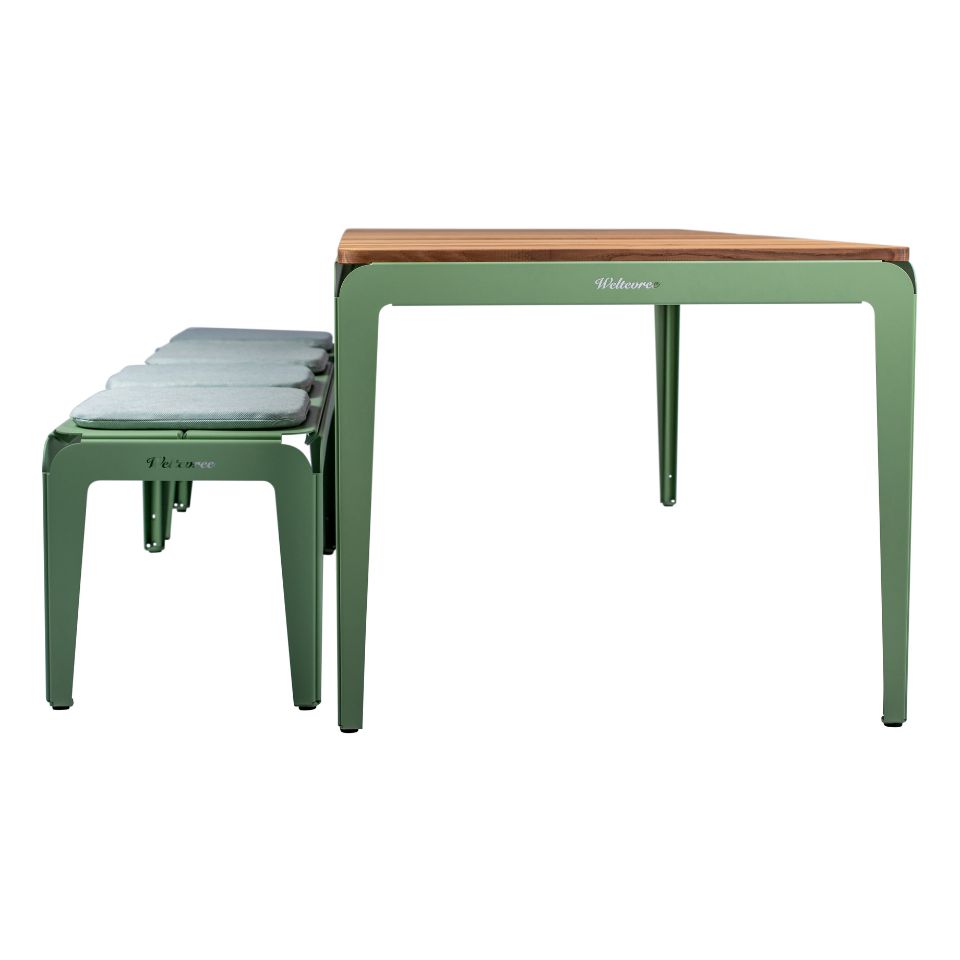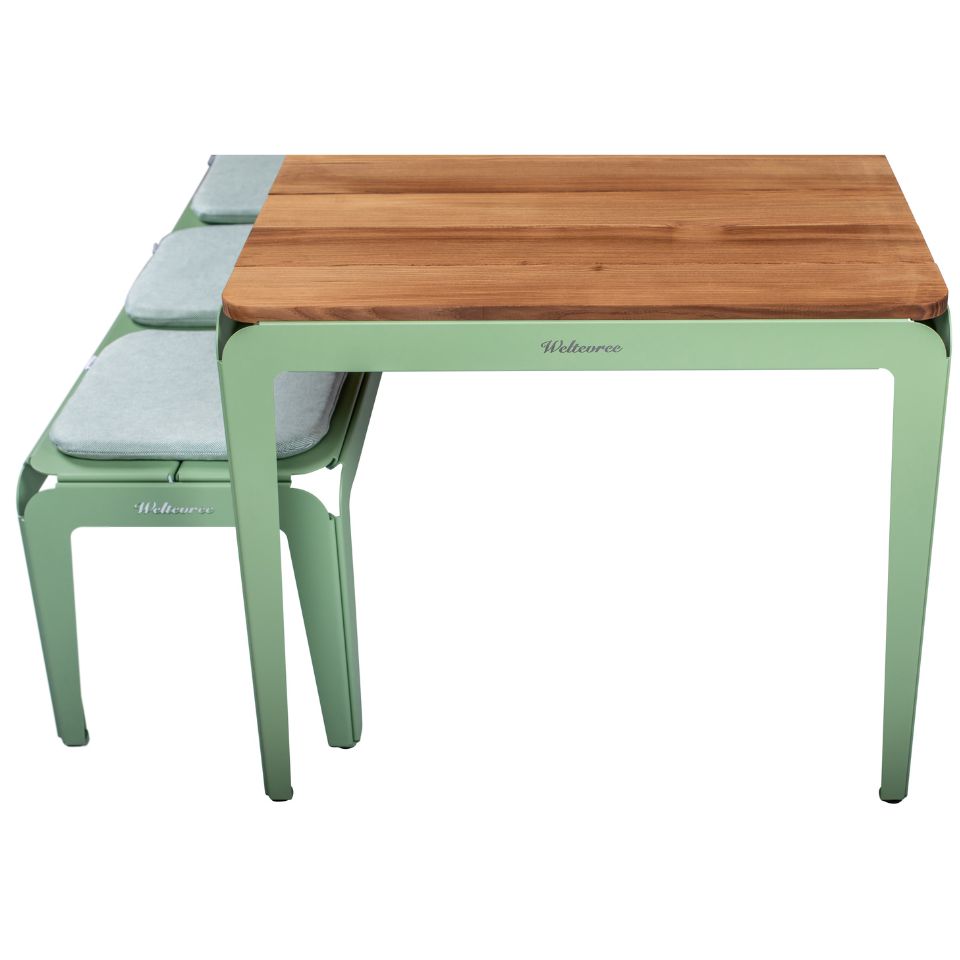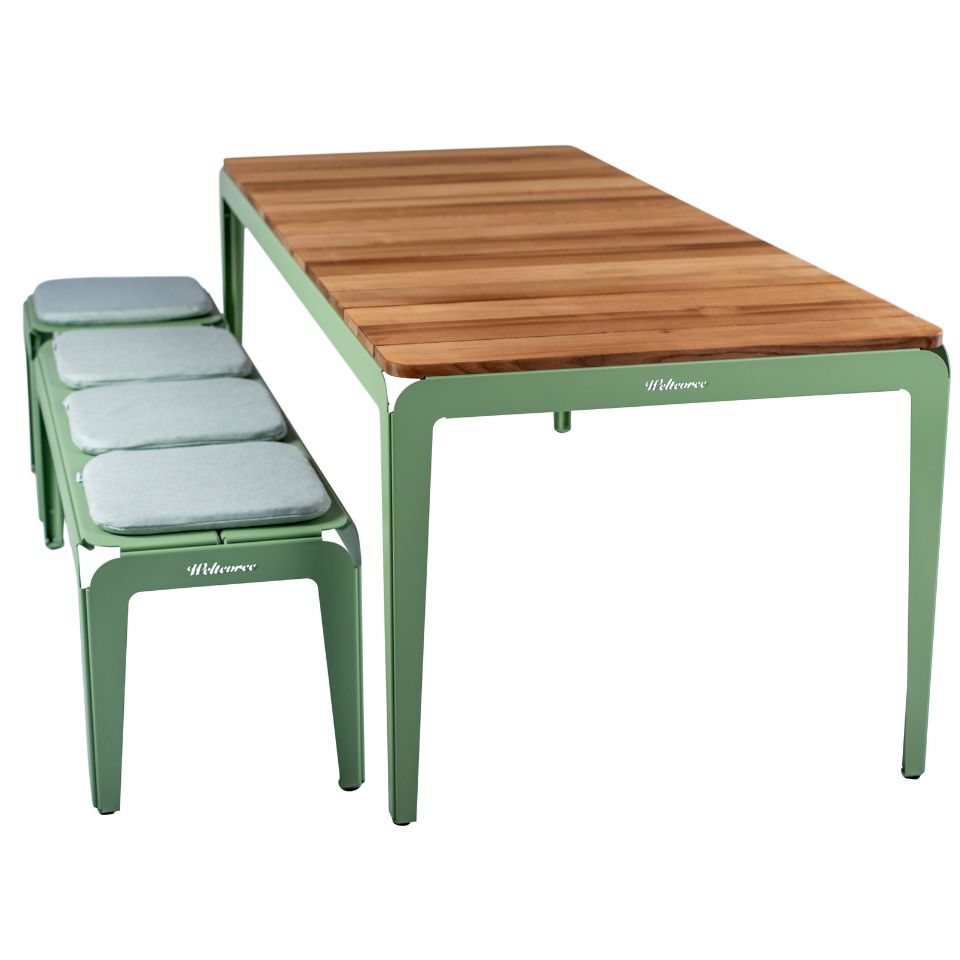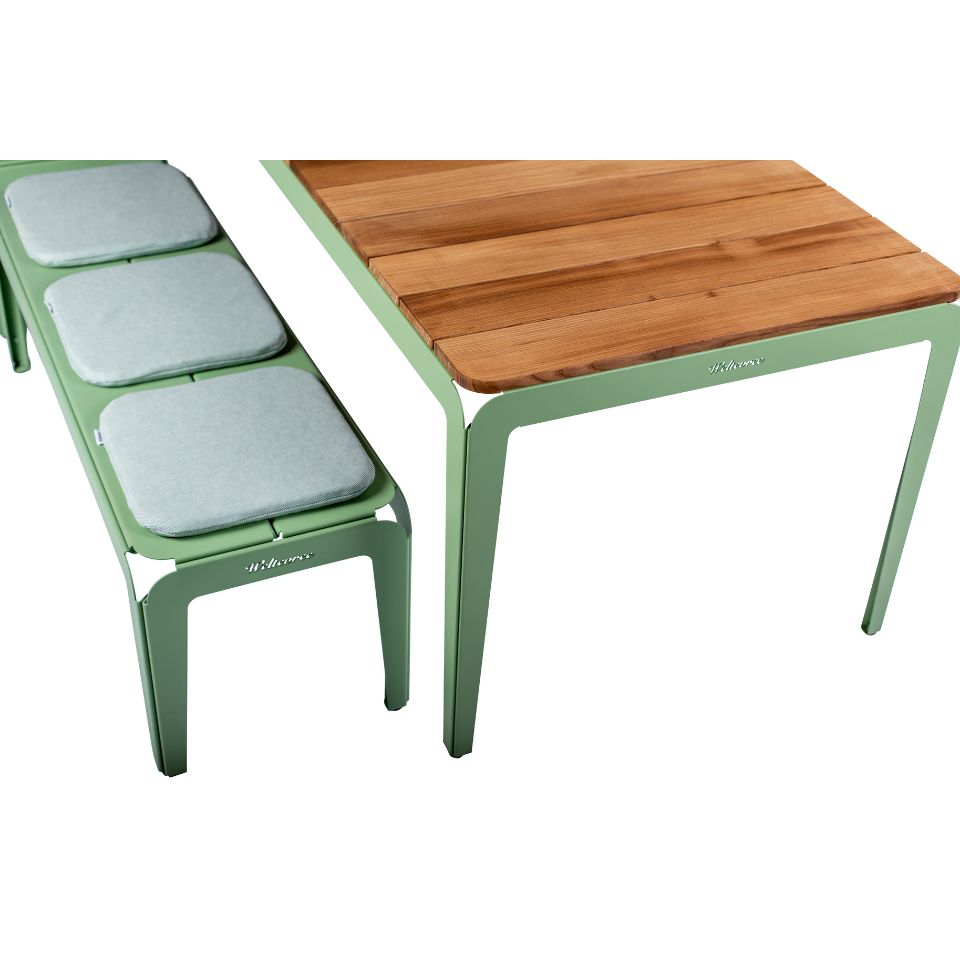 BENDED TABLE WOOD
Steel Garden Table with Wood Top
connected products
Complete the set with our matching products or accessories.
Introducing: the Bended Table Wood, expanding the beloved Bended Series by designer Jaïr Straschnow with a table top made of European ash wood, giving the table a warm and friendly feel.
The used ash wood has been treated thermally
: the wood has been 'baked' at a high temperature, making it tougher and thus very well suited for outdoor use. The thermo treatment also gives the ash wood its darker color and emphasizes the wood grain patterns, giving it an even warmer and more natural look.
The frame of the Bended Table Wood is made from highly durable steel plates bended inwards at a 45-degree angle, hiding all connecting screws and sharp edges from sight. This creates the sleek look the Bended Series is known for. The best part of this smart design? The strong but flexible structure is adaptable to every surface, meaning it will always offer a wobble free seat. The Bended Table Wood will be available in Gray Blue, Pale Green and Agate Gray.
EAN:

8719274202127

Length:

2200 mm

Width:

900 mm

Height:

750 mm

Weight:

50 kg

Designer:

Jaïr Straschnow

Product Color :

Pale Green RAL 6021

Size Options:

6-8 pax

Space:

Suitable for indoors and outdoors

Warranty period:

12 months

Waterproof:

Waterproof - possible to keep outdoors

Material:

Steel

, Thermally Modified Ash Wood

Finish:

Powdercoated
Has the wood been treated?
No, the wood has not been treated. Without treatment it will turn gray after some time. We recommend treating the wood before the first use.
Can the product rust if I get a scratch?
No, because all metal parts of the table are galvanized in addition to the powder coating, even a spot where the paint layer is damaged cannot rust. The only exception are 5 construction elements under the table top. These are only galvanized. A small amount of rust can be seen at the cut edges. This will disappear over time because the steel is galvanized on the surface.
3D-VIEW CONFIGURATOR
Visualise your products with a simple click and place it instantly in augmented reality in your garden. Experience online products in your own space through webAR.
STABLE SEAT
Due to the same smart and flexible construction the Bended Series is known for, the Bended Table Wood will adapt to any surface it stands on: your table will not wobble
EUROPEAN ASH WOOD
The table top is made of locally sourced ash wood. Ash wood naturally has longer wood grains than most types of wood, giving the table a beautiful refined and natural appearance.
THERMALLY TREATED
The wooden table top is thermally treated: by baking the wood at a high temperature it dries, making it harder and giving it an exceptionally long lifespan.
"Because we have chosen an extremely durable material such as aluminum, the Bended Series can be used both indoors and outdoors. Aluminum is fully recyclable and retains its properties indefinitely. 75 percent of the aluminum ever produced is still used today. With a simple manipulation of bending all edges of the aluminum panels inward at 45 degrees, my work was nearly done. The connecting screws are invisible, sharp edges no longer exist, and the construction is extremely stable yet flexible."
Jaïr Straschnow
OUR PRODUCT, USED BY OUR COMMUNITY
Mention #worldofweltevree for a chance to be featured and inspire others.