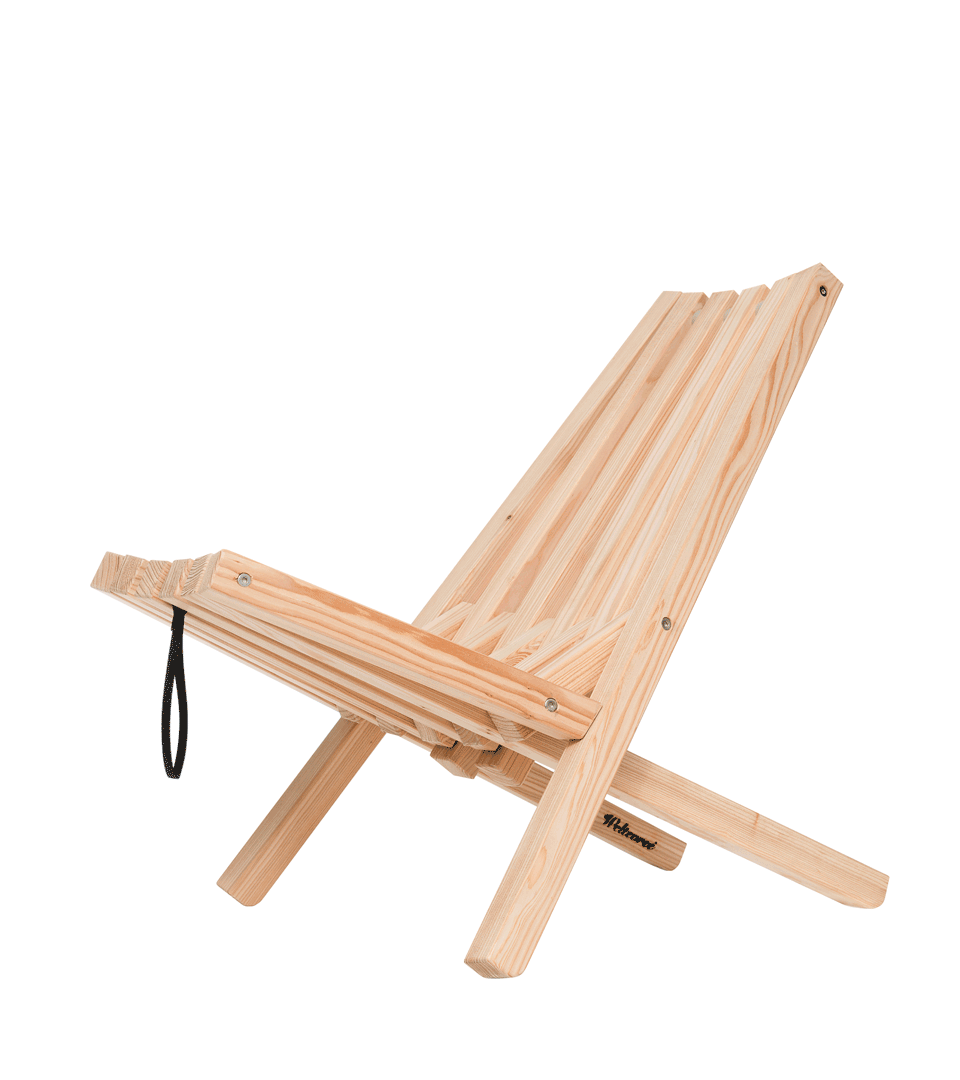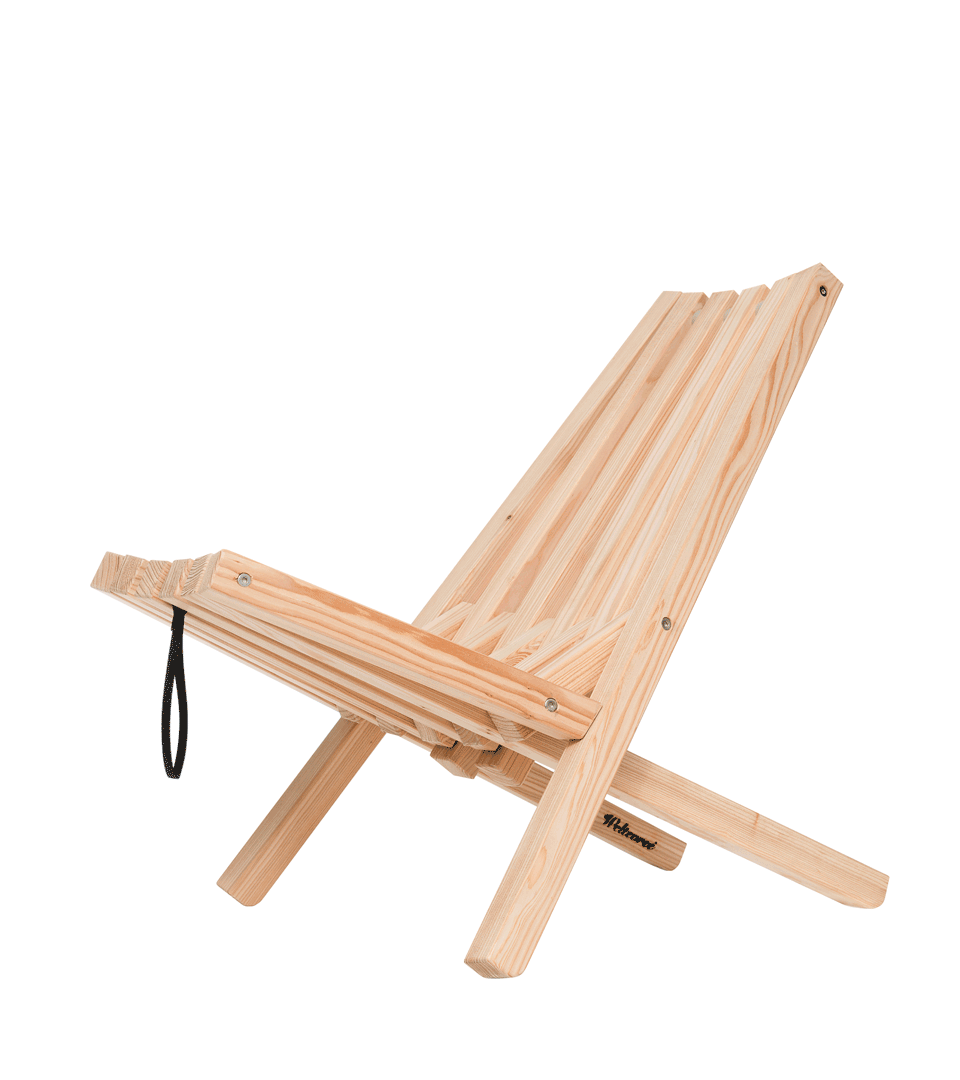 Simplicity at its best: due to the smart construction, this Fieldchair is very comfortable and easy to bring along. Sit back and relax while enjoying the sunset or watch the crackling of the fire from the Outdooroven. Grab a
sheepscoat
for more comfort.
The Weltevree Fieldchairs are made of durable larch wood. To extend the life of your furniture, it is good to give it an
oil treatment
once a year. With proper maintenance, folding and storage of the Fieldchair in the winter, you can enjoy the Fieldchairs by designer Floris Schoonderbeek for years to come.
Length:

740 mm

Width:

600 mm

Height:

860 mm

Weight:

14 kg

Designer:

Floris Schoonderbeek

Fieldchair:

Fieldchair

, Fieldchair + Sheepscoat Brown

, Fieldchair + Sheepscoat White

Space:

Suitable for outdoors

Warranty period:

12 months

Material:

Larch Wood

Finish:

Untreated
There is resin coming out of the chair. How can I remove resin?
The label on the chair indicates how to remove the resin. Do not use turpentine, which can cause staining.
How can I treat the Fieldchair?
To treat the Fieldchair, we offer a
Maintenance Kit
for wood in our webshop.
How can I maintain my Weltevree products in the best way?
OUR PRODUCT, USED BY OUR COMMUNITY
Mention #worldofweltevree for a chance to be featured and inspire others.
DURABLE LARCH WOOD
The Fieldchair is completely fabricated from untreated larch wood harvested solely from sustainable forests. This gives the chair its natural look and emphasizes the strength of the material. Larch wood is very durable and will last up to 10 to 15 years even without any treatment. When larch wood is left untreated, the material ages into a beautiful silvery grey.
CONNECTING THE BEAMS
Strong polyester connections are used in assembling the Fieldchair. They keep the wooden beams together, while leaving narrow spaces in between them. Thanks to these narrow spaces the Fieldchair offers more comfort. The connections between the bottom seat and backrest create enough space for the chair to seamlessly fold into a compact shape which is easy to store.
A LOOP TO TIE IT ALL TOGETHER
A strong loop made of textile is added at the front of the seat. This loop is strong enough to carry the weight of the Fieldchair when it's hung from a hook or carried by hand.
"I sense that the arrival of computers and smartphones caused a need for authenticity to emerge. People want to be able to take their distance from everyday life and want to sit down in front of a small fire or experience things hands-on instead of through a digital screen. The true luxury is enjoying those moments, surrounded by just the basics of life."
Floris Schoonderbeek