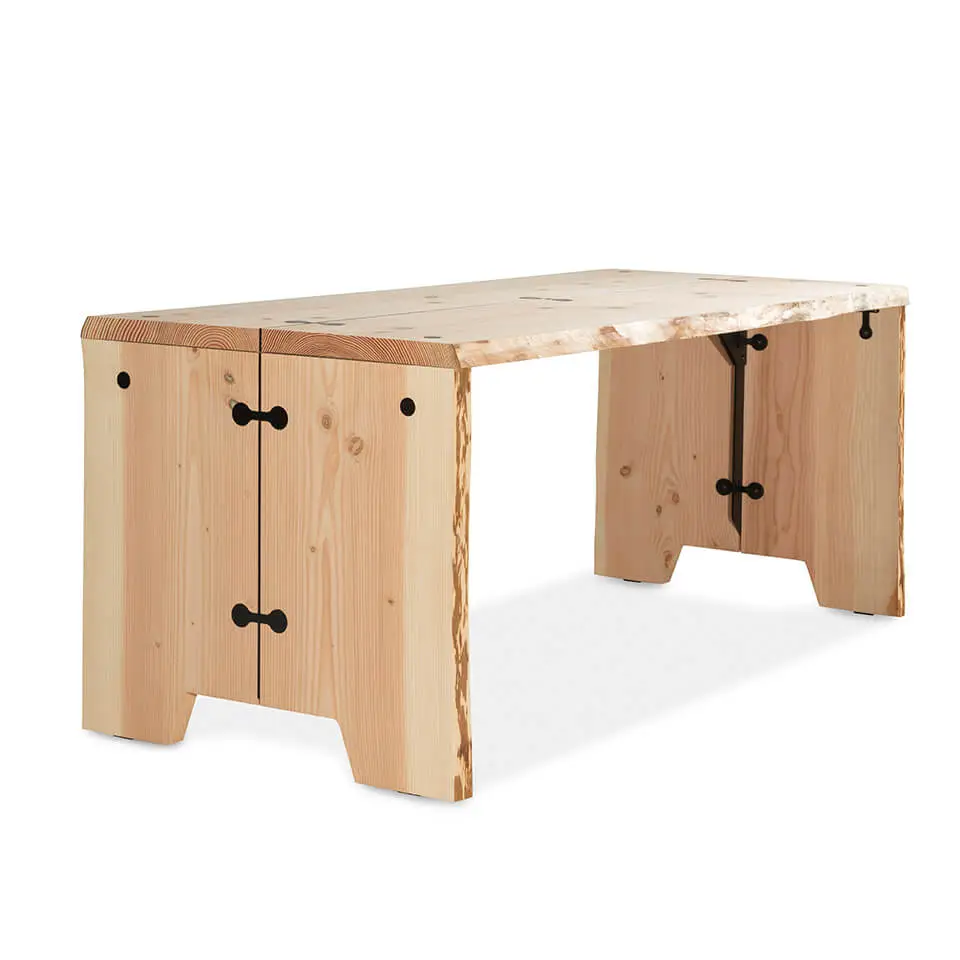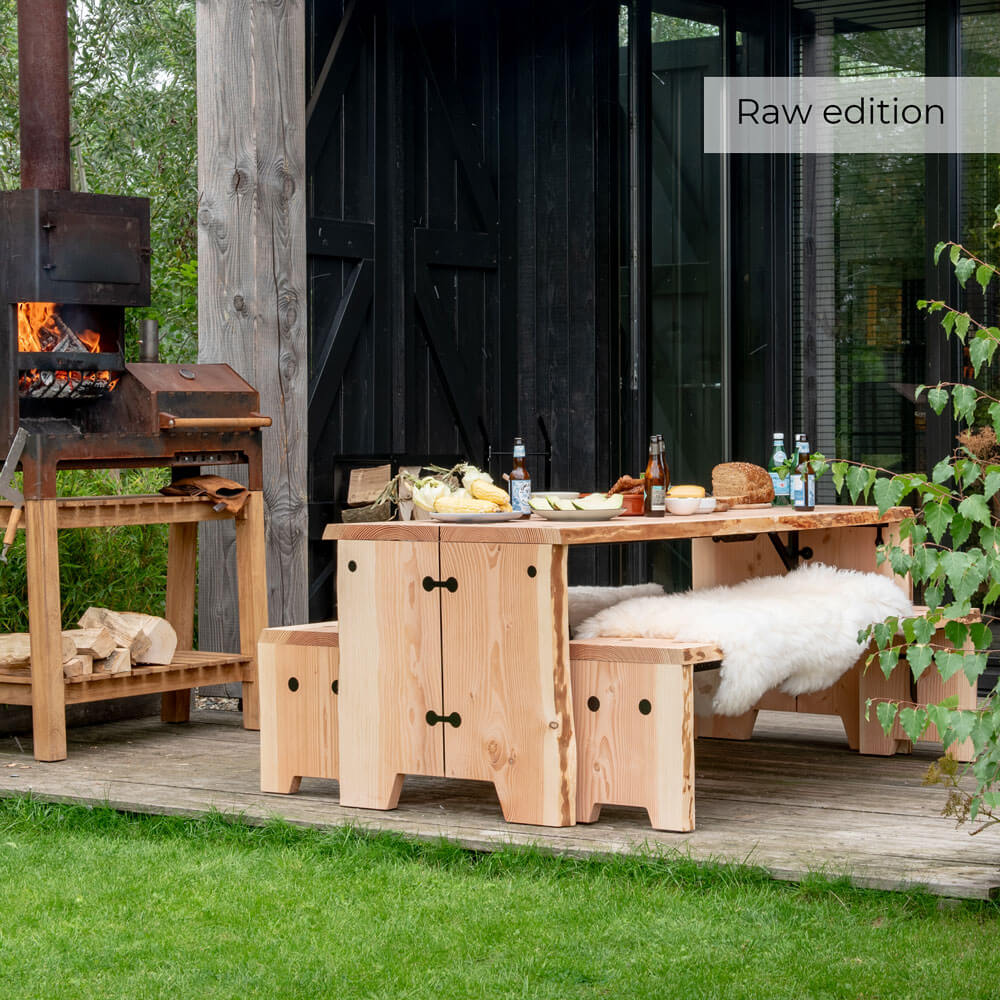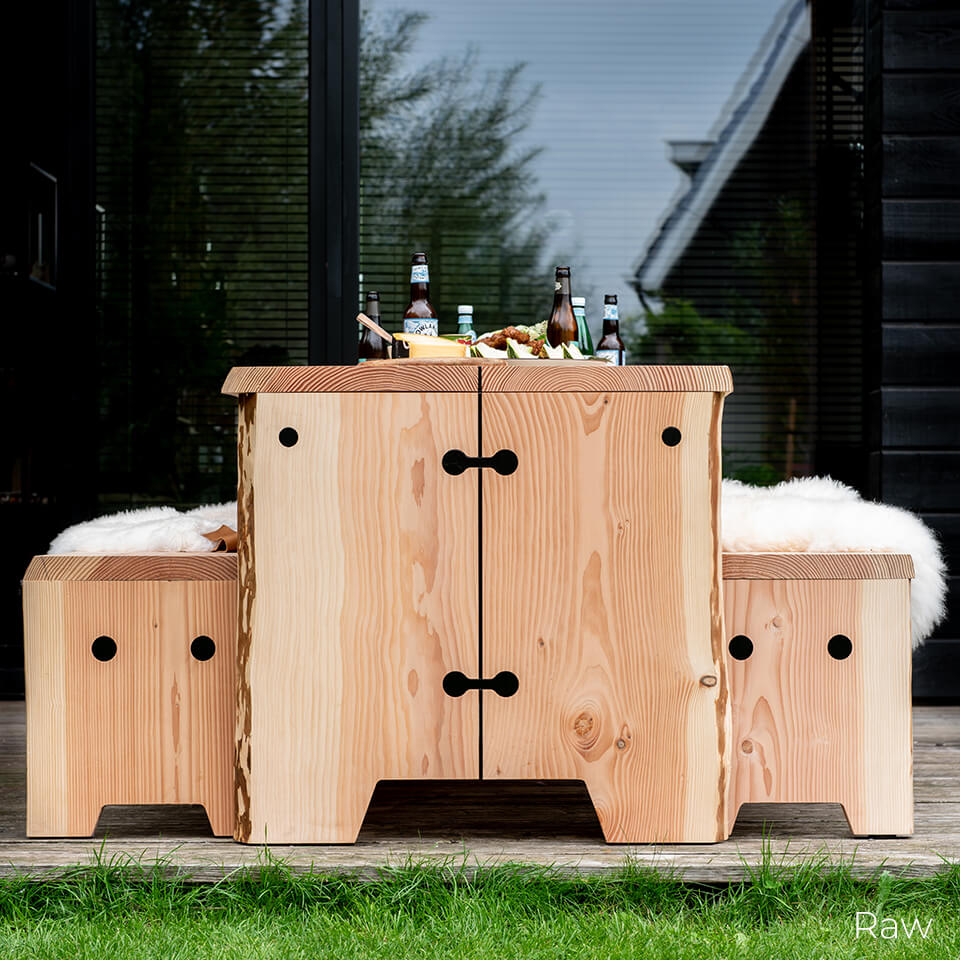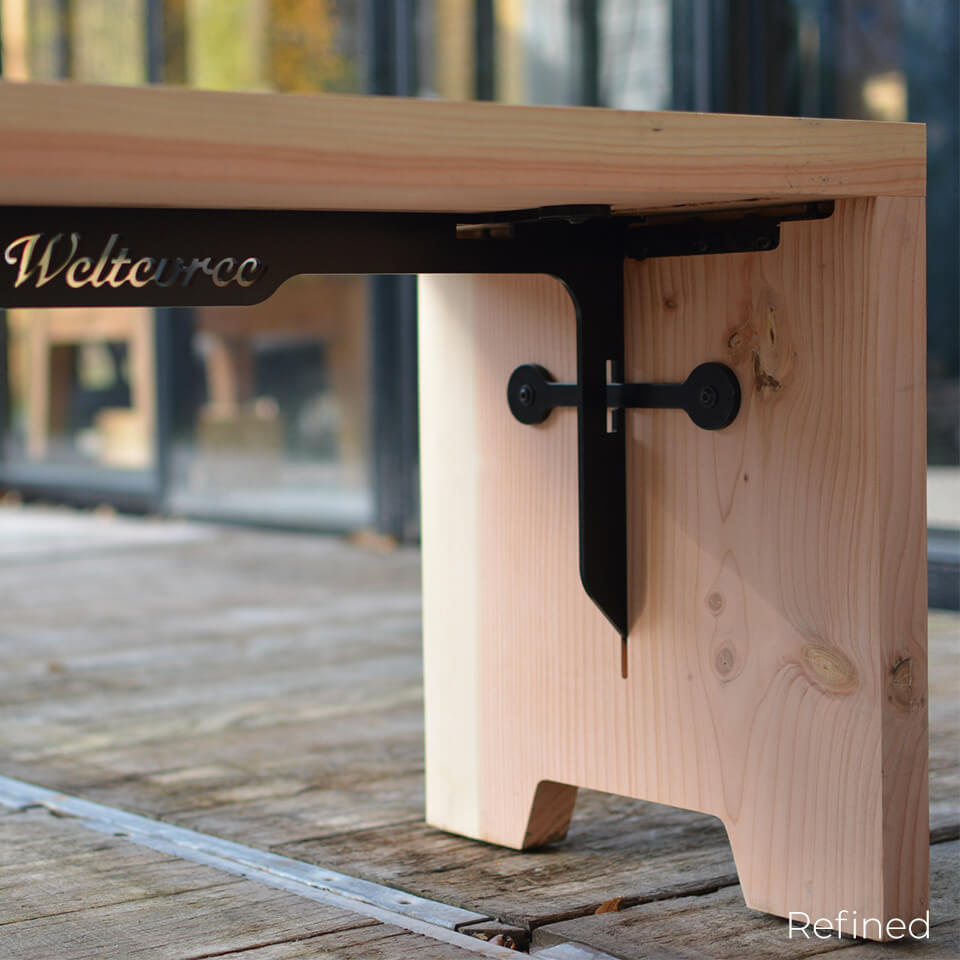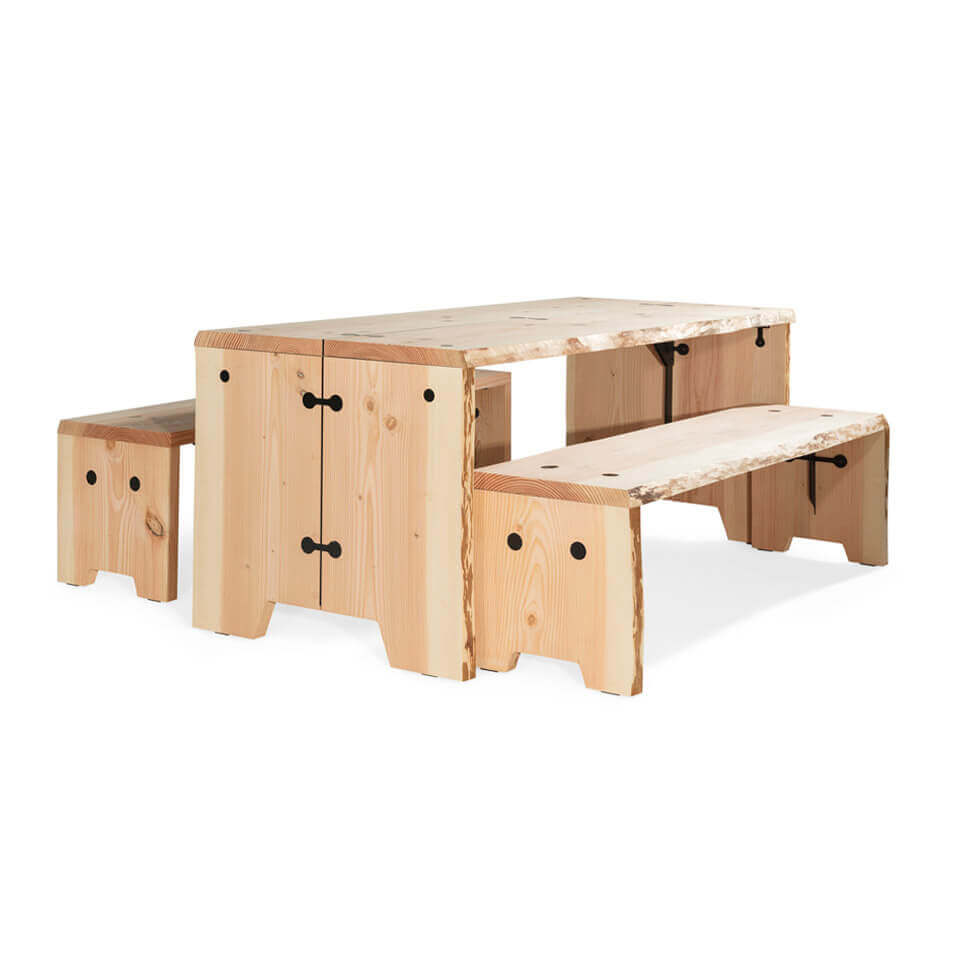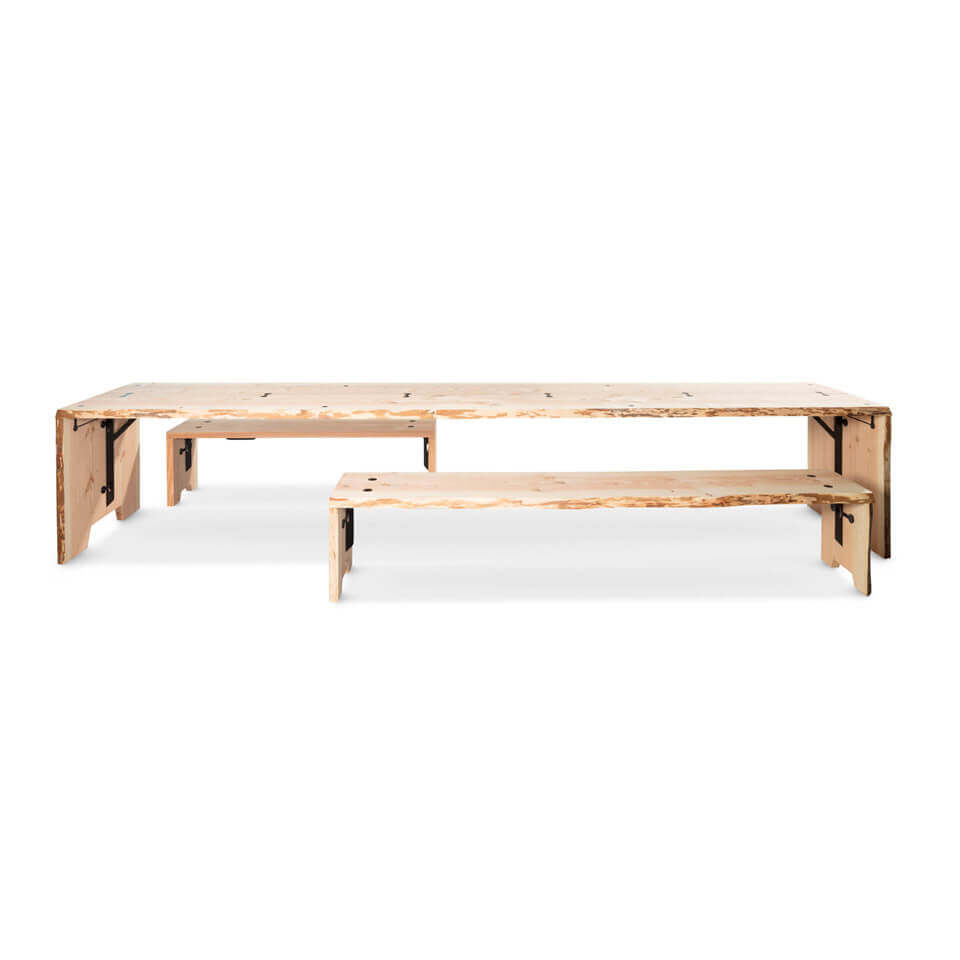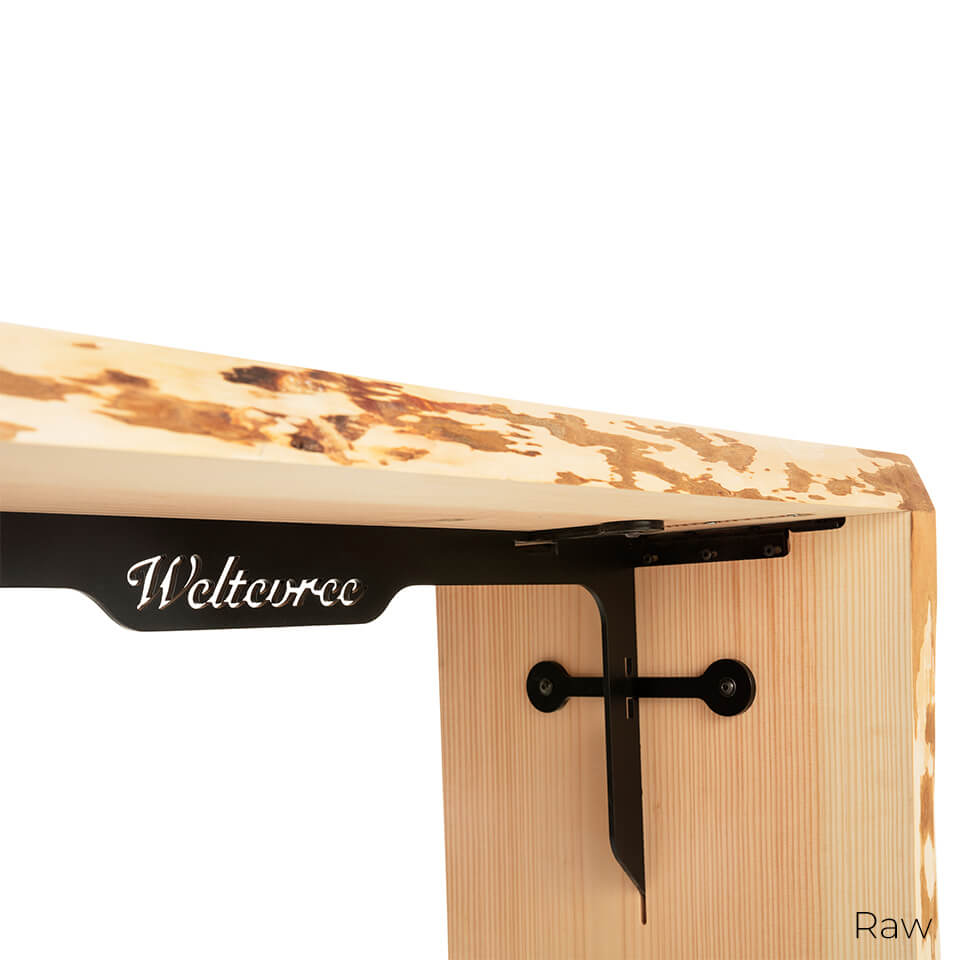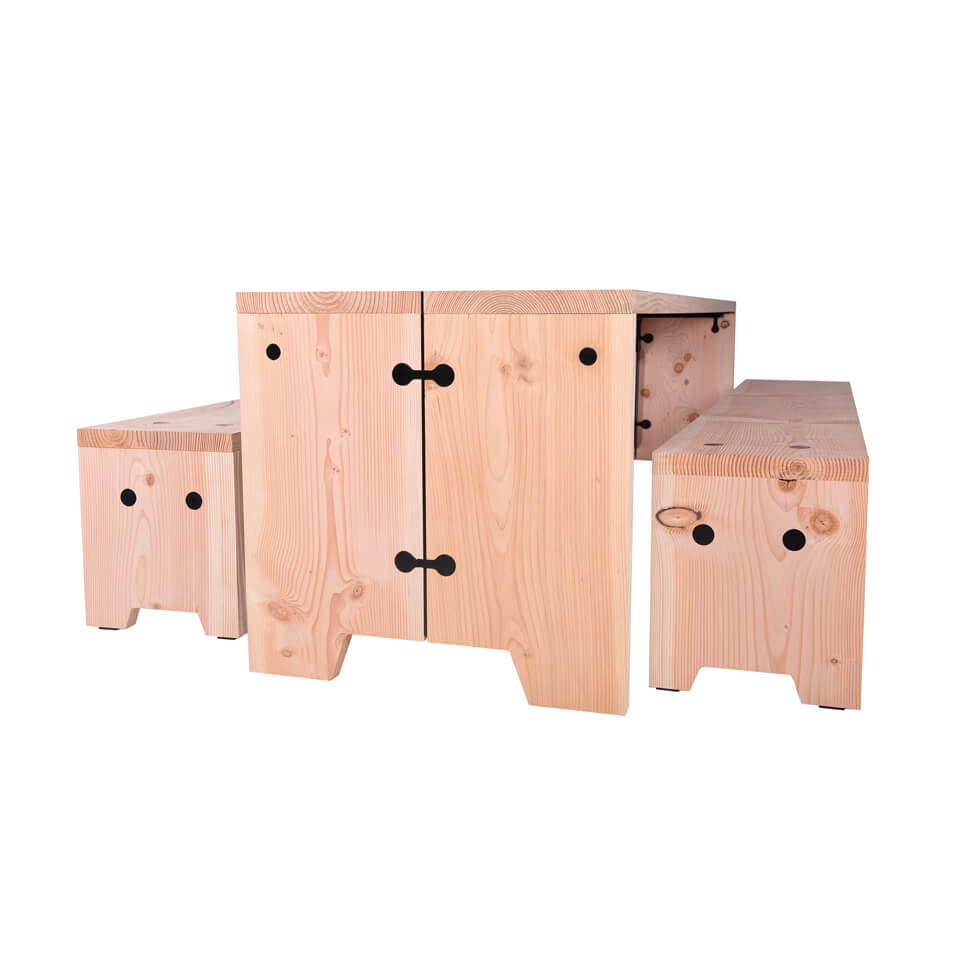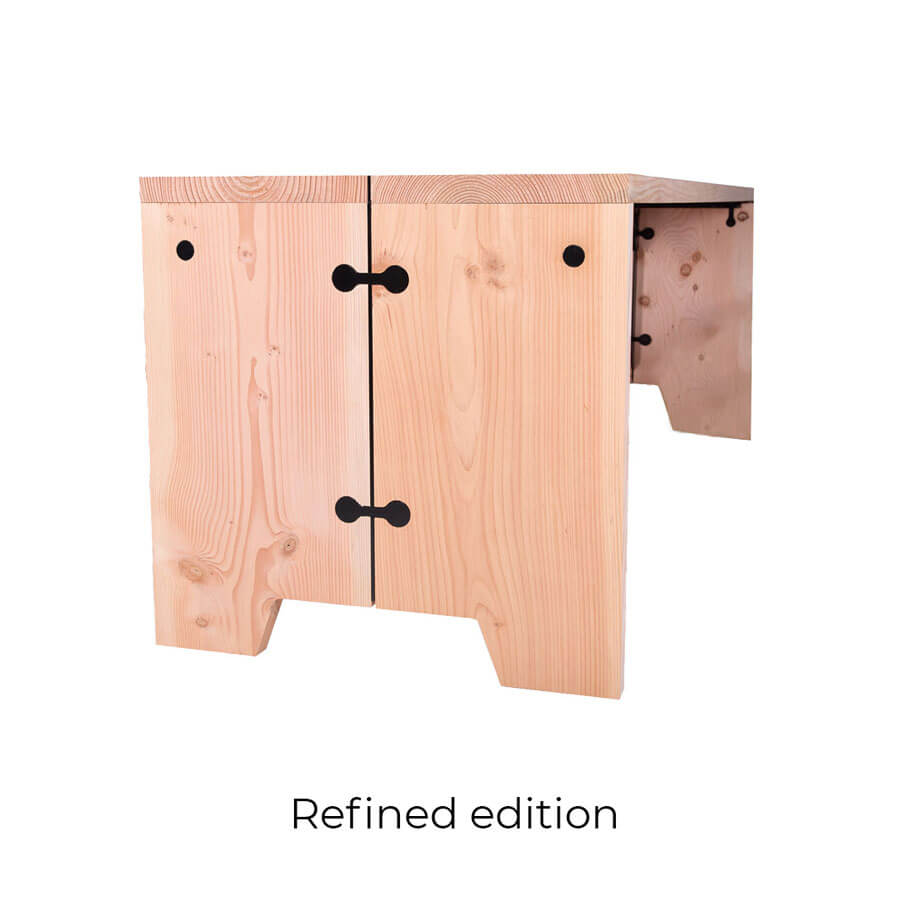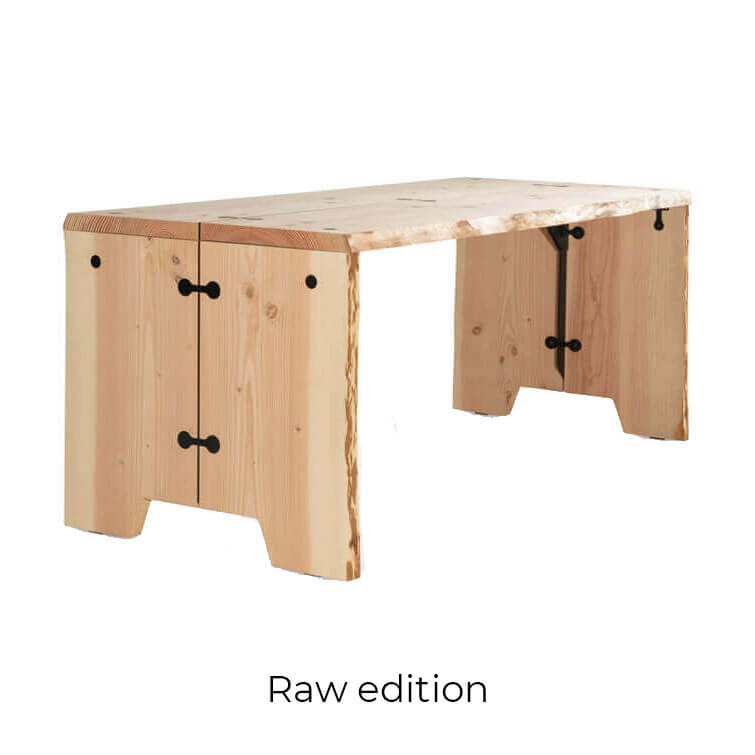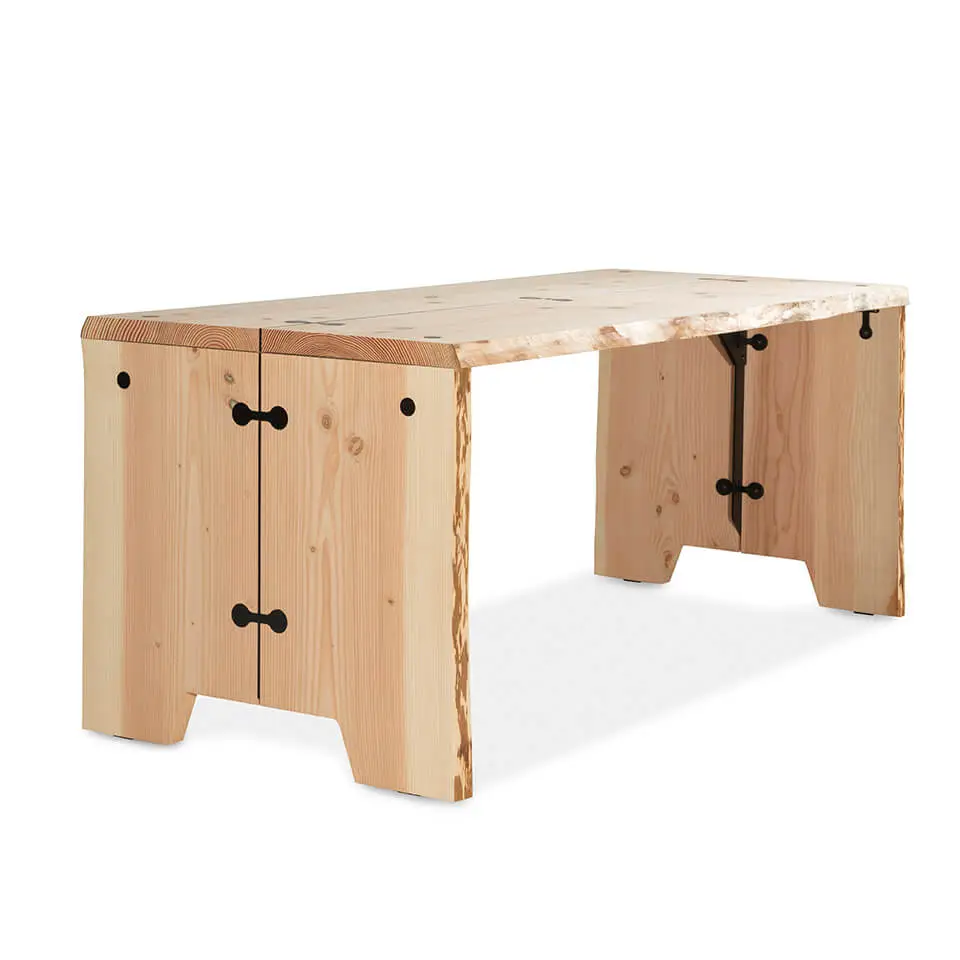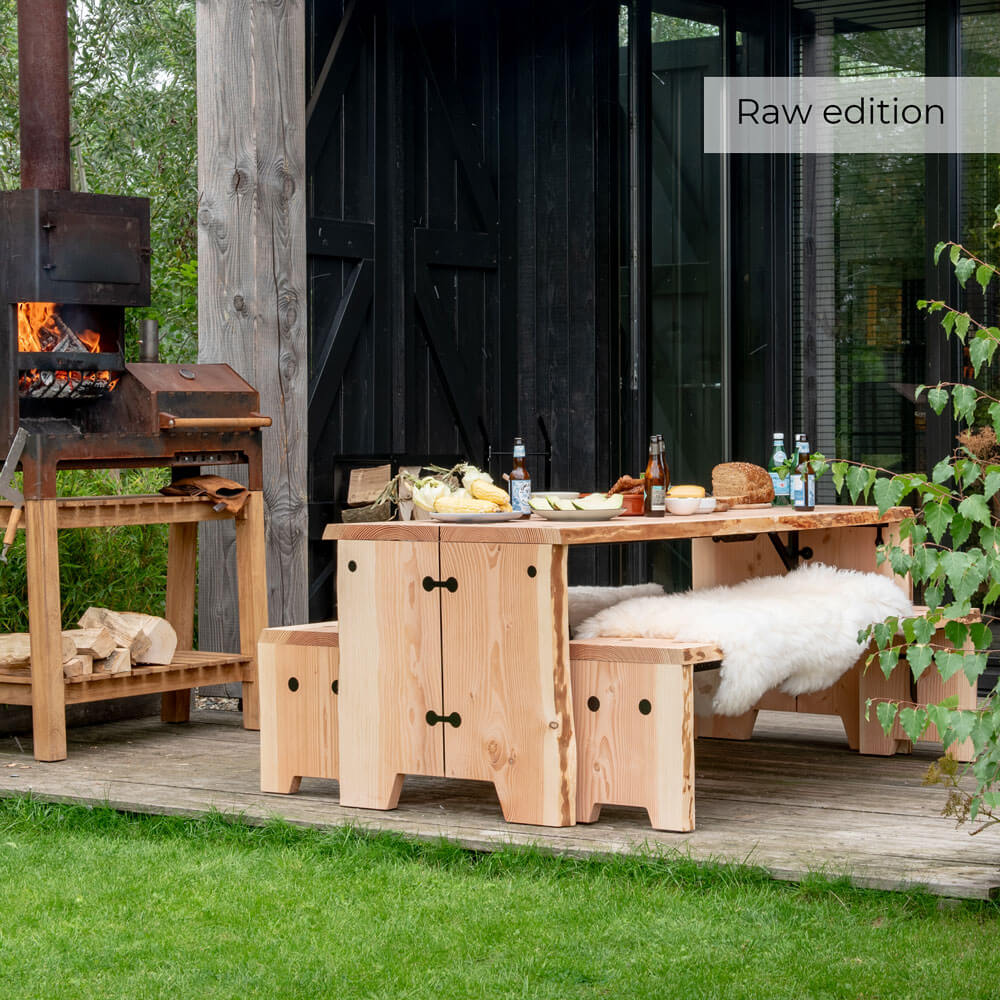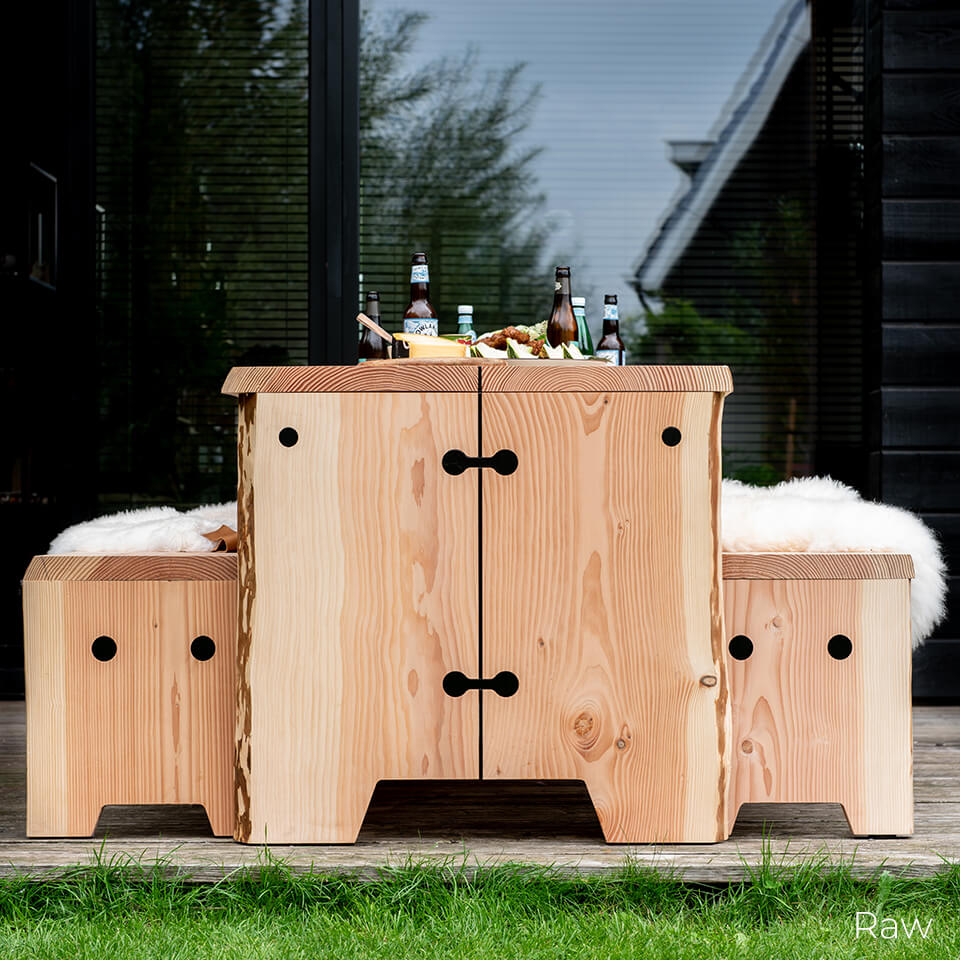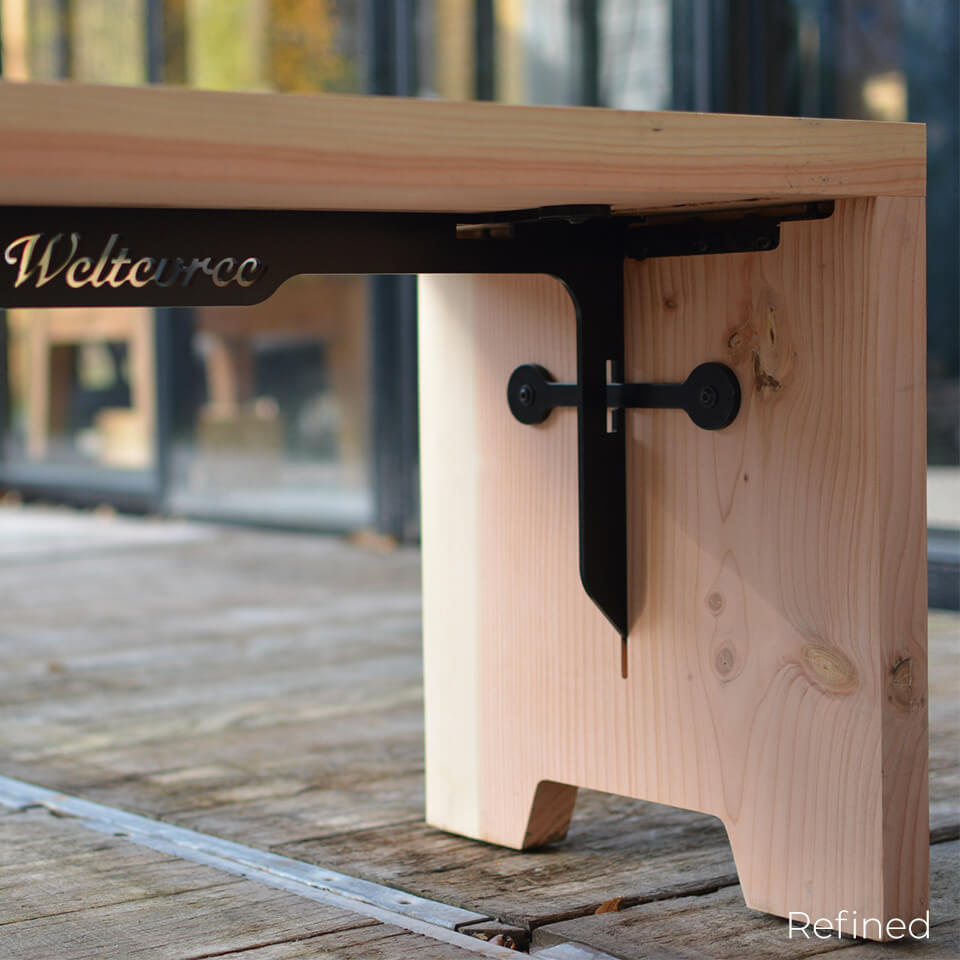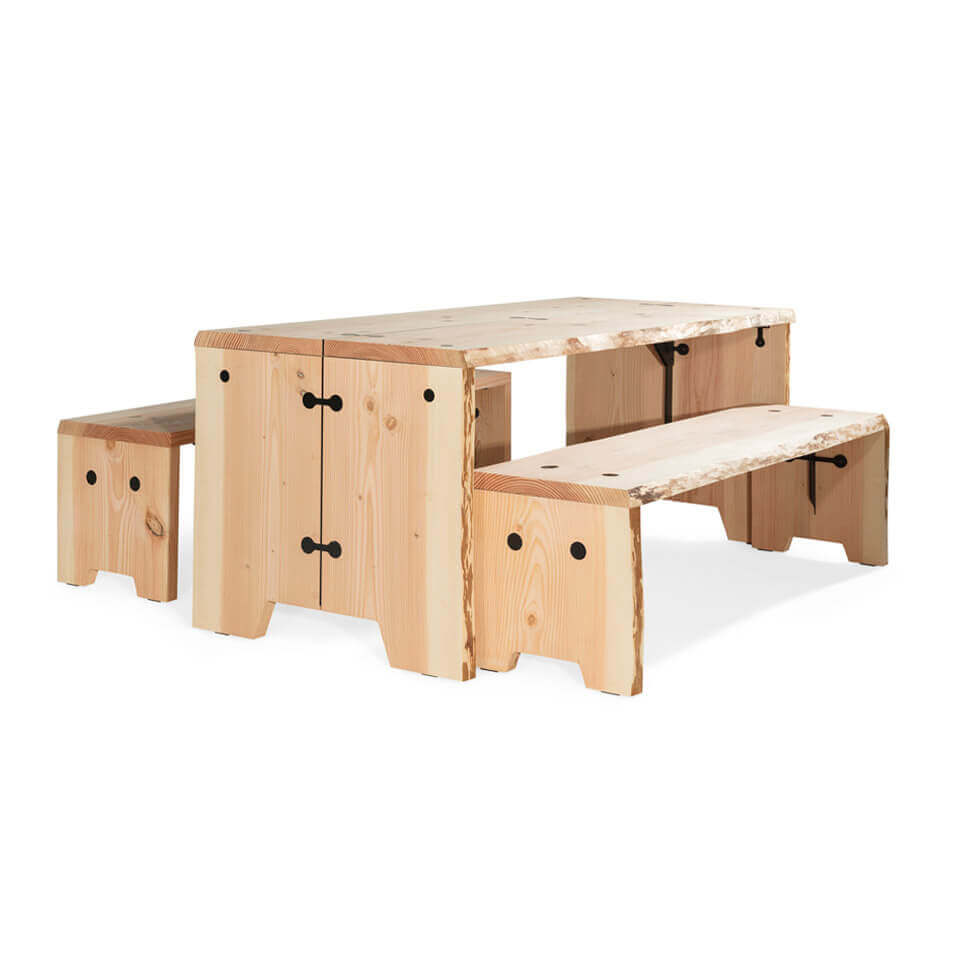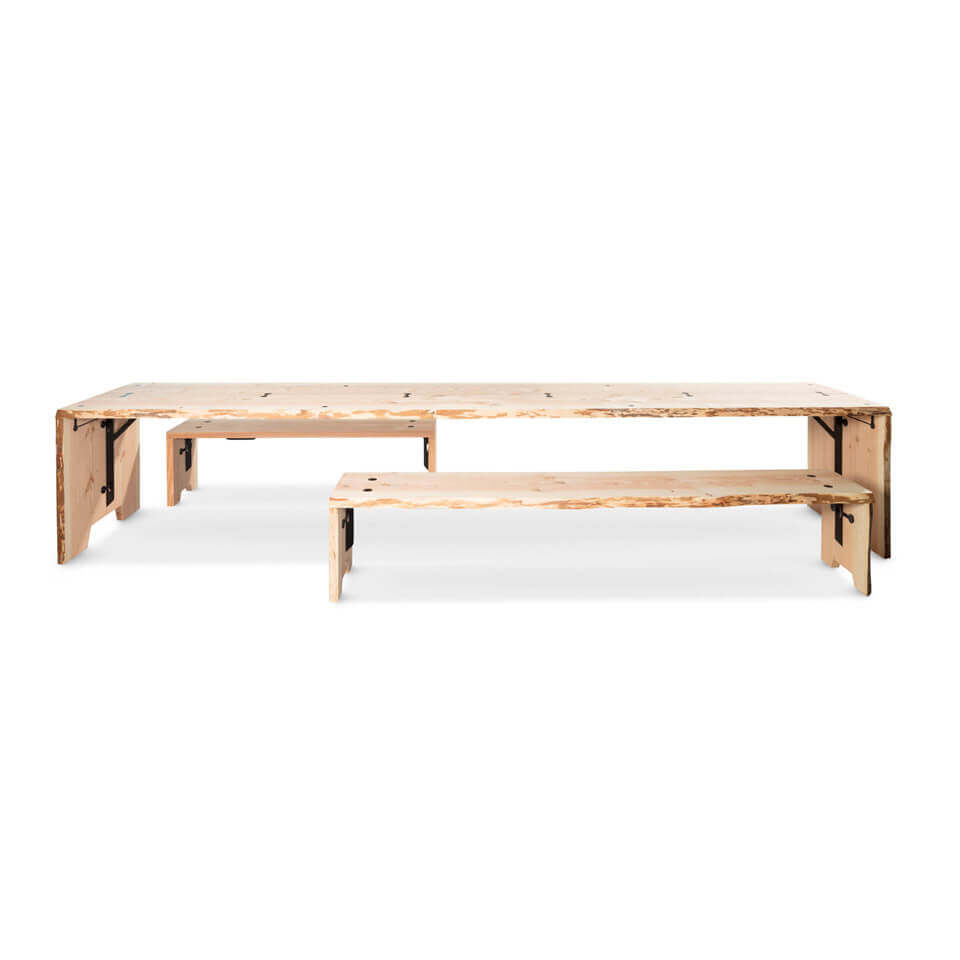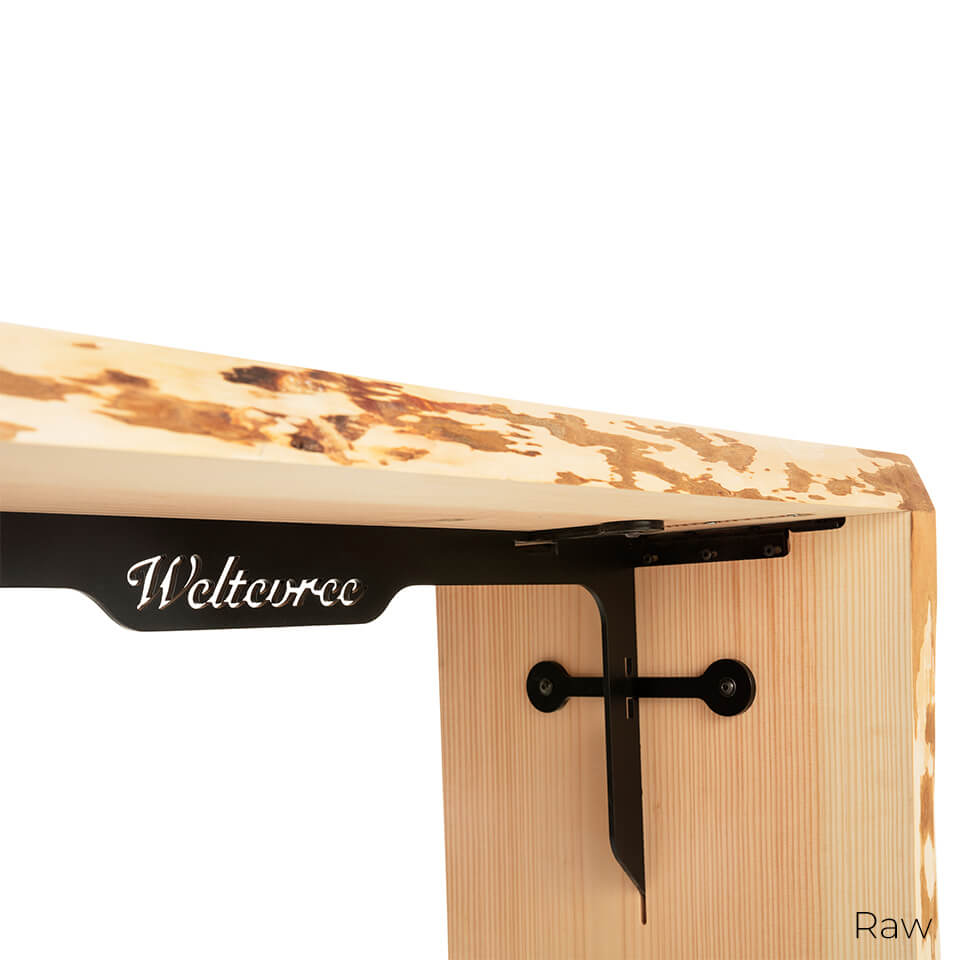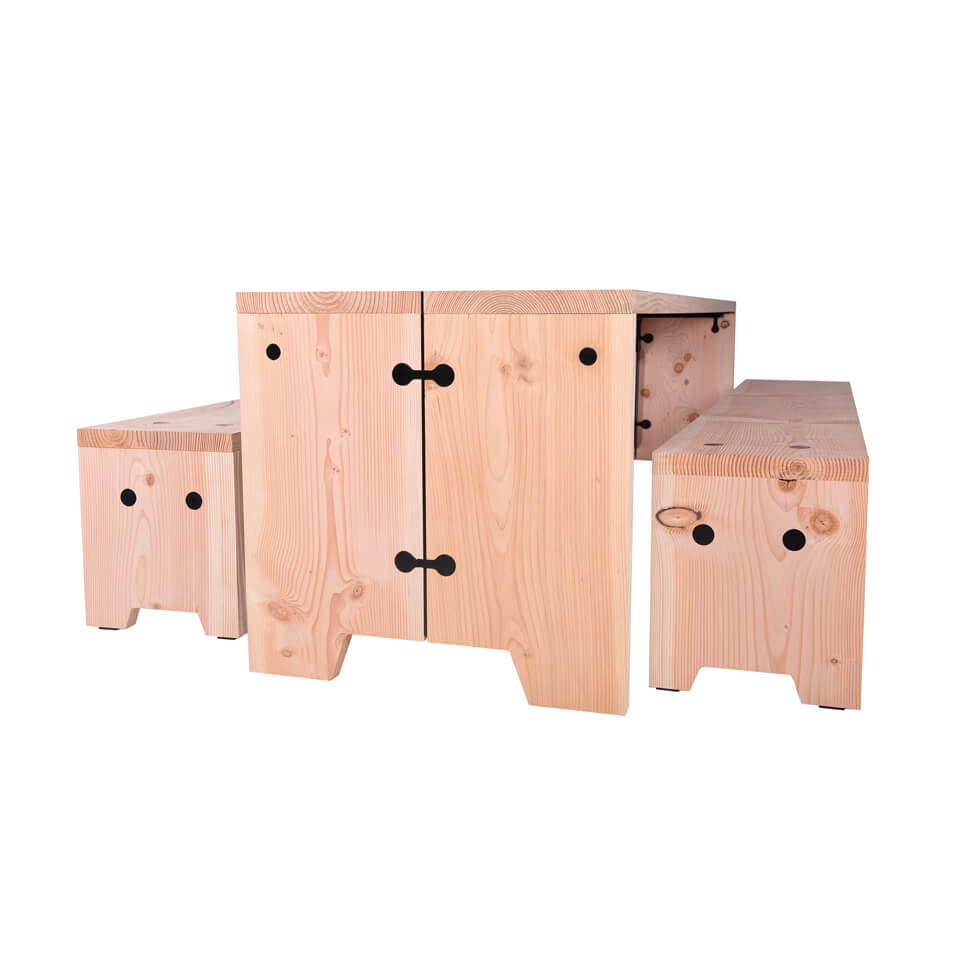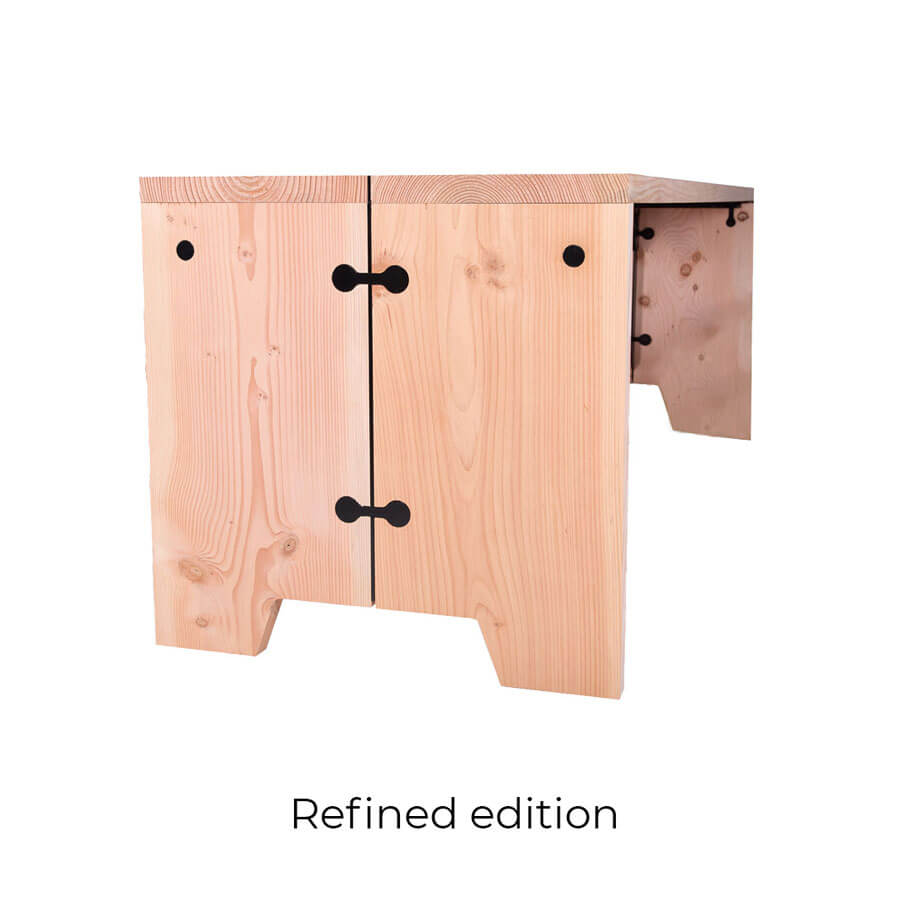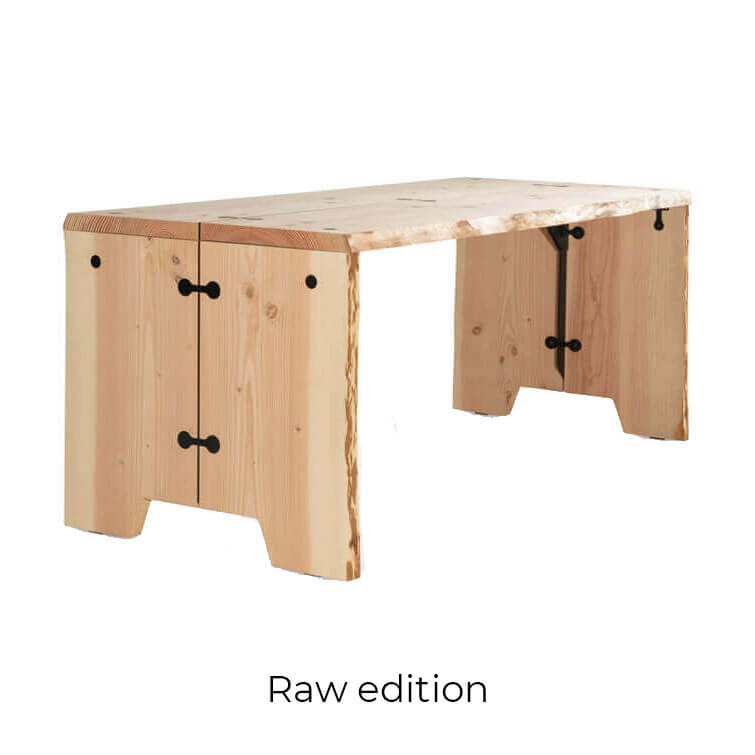 FORESTRY TABLE
Garden table douglas wood
Delivery time 7-8 workingdays *
connected products
Complete the set with our matching products or accessories.
The Forestry Table is a dinner table made of Douglas fir wood originating from Dutch forests. The wood is assembled with steel bow-tie wood joints. The wood will eventually develop a natural grey patina when left untreated. It is available in a Raw and Refined version.
The Forestry Tables are made from wood sourced from Dutch forests in cooperation with Staatsbosbeheer (a Dutch government organization for forestry and the management of nature reserves). The Forestry Table is available in different sizes, fitting 6, 8 or 12 people.
To extend the life of your furniture, it is good to give it an
oil treatment
once a year.
EAN:

8719274200826

Length:

2550 mm

Width:

800 mm

Height:

750 mm

Weight:

125 kg

Assembly:

Self-assembly

Can you sit at the head of the table?:

No

Collapsible:

No

Designer:

Floris Schoonderbeek

Forestry Variants:

Raw

, Refined

Height Bottom Table:

715 mm

Space:

Suitable for indoors and outdoors

Warranty period:

12 months

Material:

Douglas Wood

, Steel

Finish:

Untreated

Product Color :

Brown
Resin is coming out of the wood. How can I remove resin?
The label on the set indicates how to remove the resin. Do not use turpentine, it may stain.
How can I treat the Forestry Set?
To treat the Forestry Set we offer a
Maintenance Kit
for wood in our webshop.
How can I maintain my Weltevree products in the best way?
MADE FROM DUTCH WOOD
The Douglas fir wood comes from forests that are sustainably managed by the Dutch Forest Commission. These are forests that are used for recreational purposes as well. Douglas wood is very durable and changes into a silvery grey color when left untreated.
RAW OR REFINED
The Forestry Table is available in two designs: Raw and Refined. Both editions are made of untreated Douglas fir wood. The Raw edition has natural edges, showing signs of the original bark and the shape of the tree it originates from. The Refined edition has straight, sanded edges, adding a touch of sophistication to its look.
MADE FROM ONE PIECE OF WOOD
The tabletop is made from two connected planks. These two planks are made out of one piece of wood, even in the 12-person version (about 4 meters long). Since the table is made from one wooden plank, there are no interruptions in the tabletop.
"The Forestry Table is unique because of its technical connections: traditional bow-tie wood joints made of steel. These connections make it possible to create a table from any set of planks: raw, untreated planks for an all-natural look or straight, sanded planks for a refined look. The smart connections keep the beauty of the wood intact."
Floris Schoonderbeek
OUR PRODUCT, USED BY OUR COMMUNITY
Mention #worldofweltevree for a chance to be featured and inspire others.