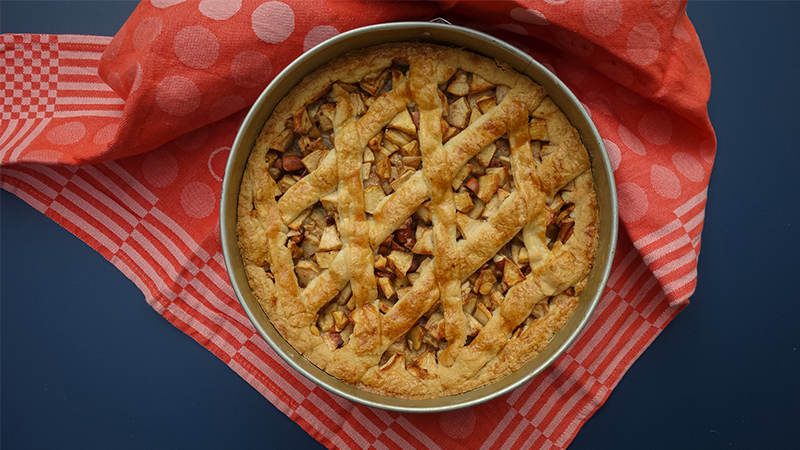 Outdooroven recipe: apple pie
There is nothing more comforting than eating a warm homemade apple pie. While the Outdooroven is known for making pizzas and other savory dishes, it is perfect for baking sweet treats like this as well. Gather some apples and start baking!
You can find the ingredients and recipe for the apple pie we made below. You can of course use a ready-made baking mix for apple pies as well. In that case, follow the instructions on the packaging.
Ingredients
Dough
350 gr self-raising flour
200 gr butter (room temperature)
Filling
5 green apples (like granny smith or elstar)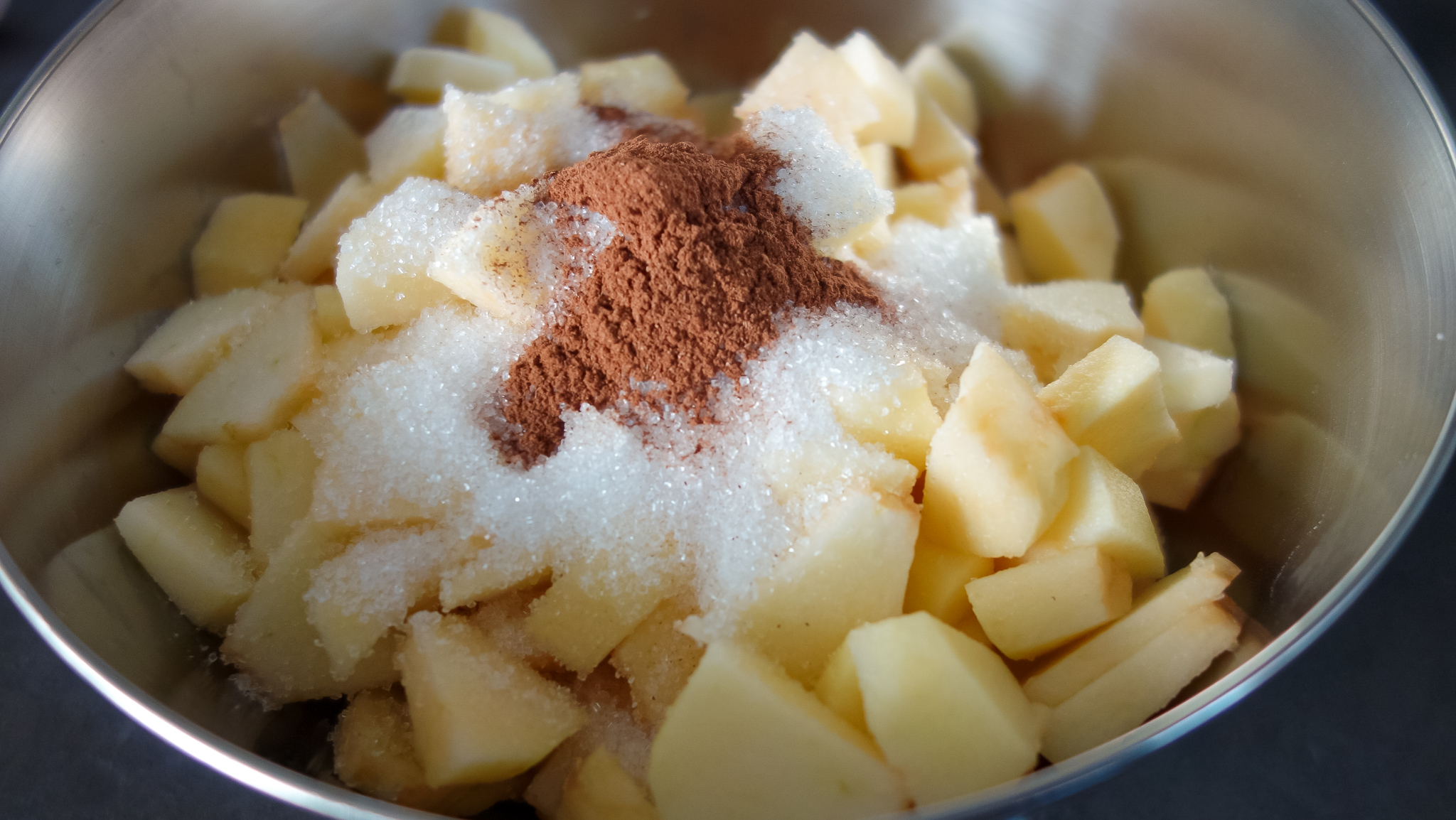 Step 1.
Place all the ingredients for the dough together in one big bowl. Mix together well until all ingredients are mixed into a ball of dough. Place the dough in the fridge for around 15 to 30 minutes.
Step 2. Peel the apples and cut them into slices or cubes. Mix the apple pieces together with the sugar, cinnamon and lemon juice.
Step 3. Get the dough out of the fridge and roll out 2/3 of the dough with a rolling pin. To make sure the dough doesn't stick to the counter or rolling pin, add some flour. Roll out to a thickness of around 0,5 cm. Cut out the shape of your baking mold and use the dough to cover the bottom and sides. Add some breadcrumbs to the bottom of the dough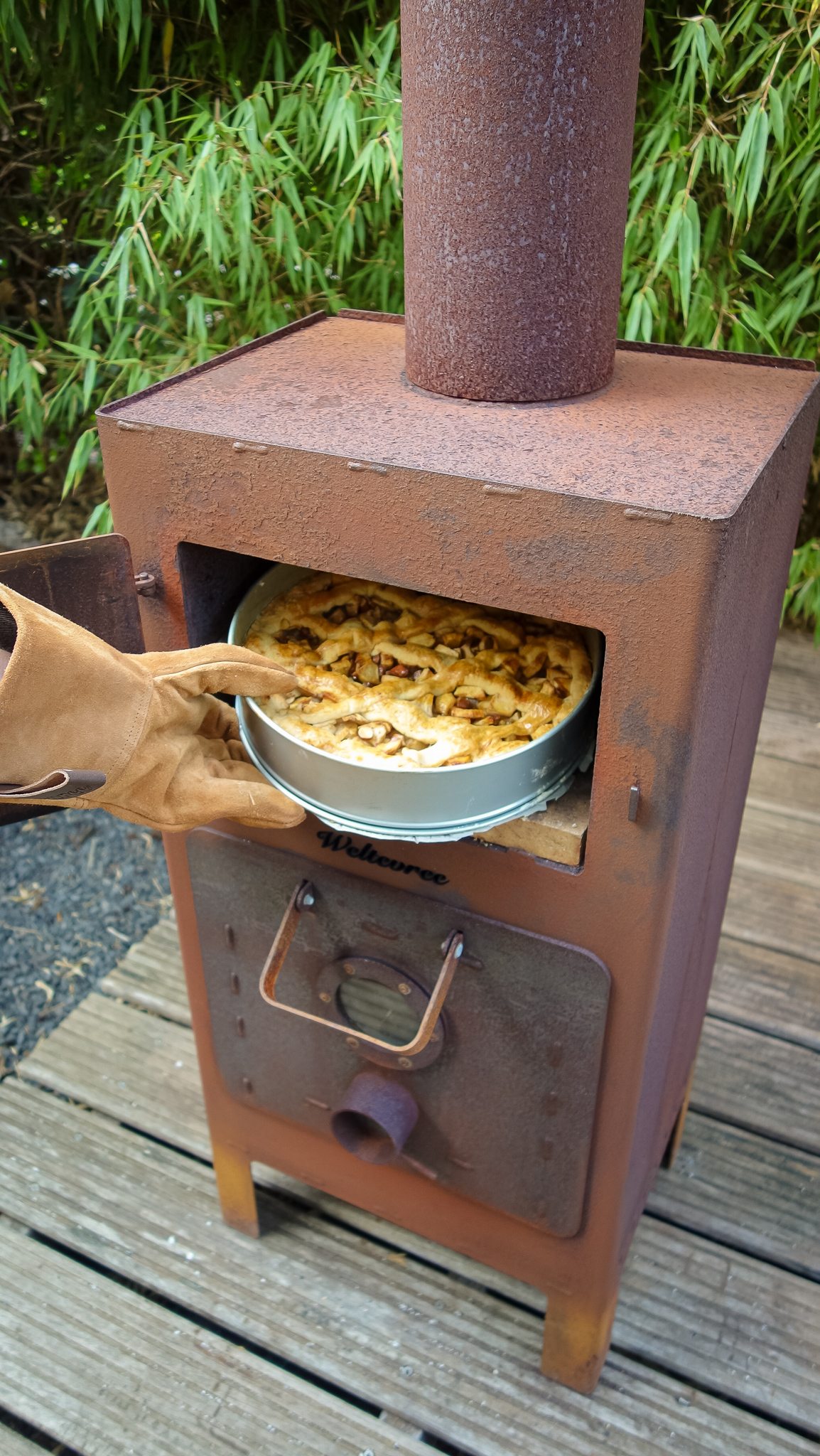 Step 4.
Once all sides are covered, sprinkle some breadcrumbs over the bottom of the dough. Then add the apple pieces.
Step 5. Use your last pieces of dough to lay strips of dough over the pie filling. Add a beaten egg over the dough, to make sure it browns in the oven.
Step 6. Bake the apple pie for about 60 minutes at 180 degrees.