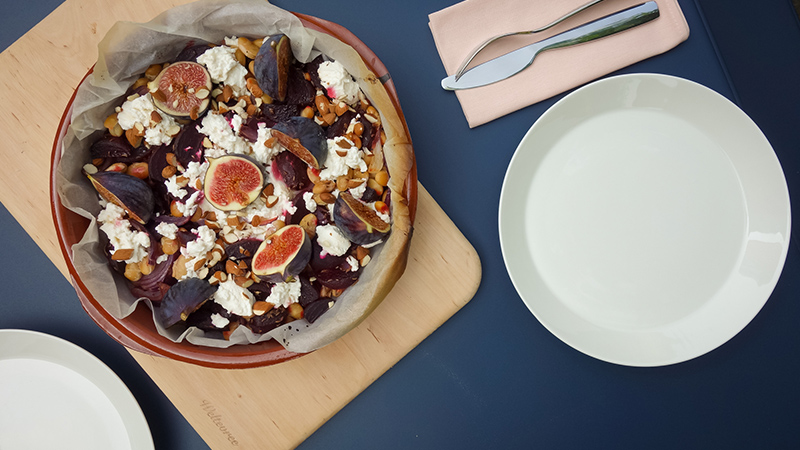 Outdooroven recipe: oven roasted beets
This tasty oven dish is perfect for when you want to prepare a quick, but healthy dinner. When all ingredients are placed on a baking tray (or oven dish), you can just sit and unwind while everything cooks in the Outdooroven.
Ingredients
500 grams uncooked red beets
2 red onions
800 grams canned lima beans
250 grams ricotta cheese
2 tsp cumin seed
3 tbsp balsamic vinegar
4 tbsp (mild) olive oil
40 grams salted almonds
4 (fresh) figs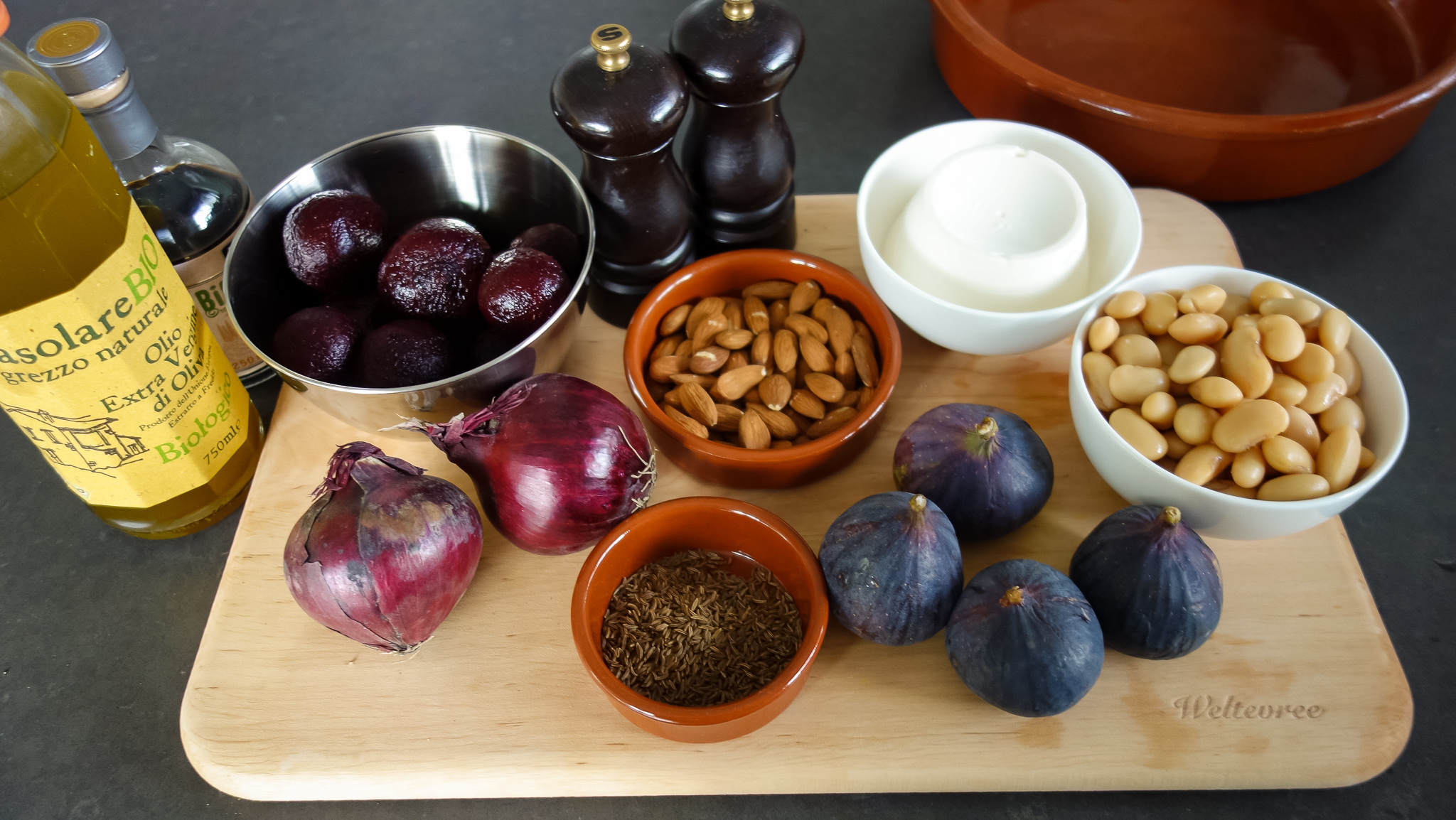 Step 1:
Preheat the Outdooroven to 200 degrees celcius. Chop the beets and onions into thin parts. Rinse and drain the beans under cold running water
Step 2: Mix the cumin seed with the beets, onions and beans
Step 3: Cover a baking tray (or Oven Dish) with baking paper. Place the ricotta in the middle of the tray. Do not break up the cheese yet. Arrange the beans, beets and onions around the cheese. Sprinkle with oil and vinegar. Add salt and pepper to taste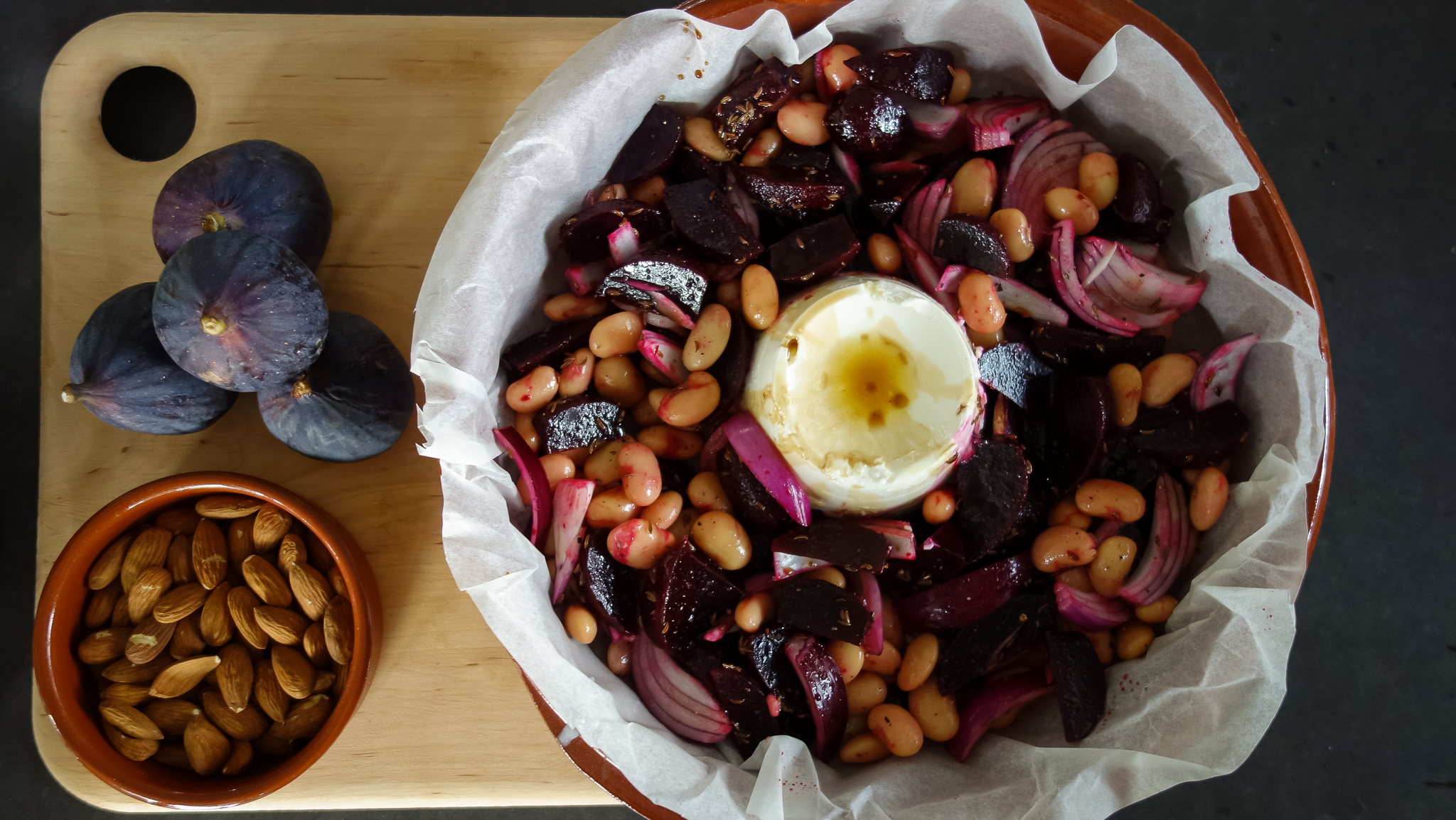 Step 4:
Roast in the oven for around 20 minutes. Meanwhile, chop up the almonds and cut the figs in half.
Step 5: Take out the baking tray. Break the ricotta cheese into pieces and divide over the tray, together with the almonds and figs.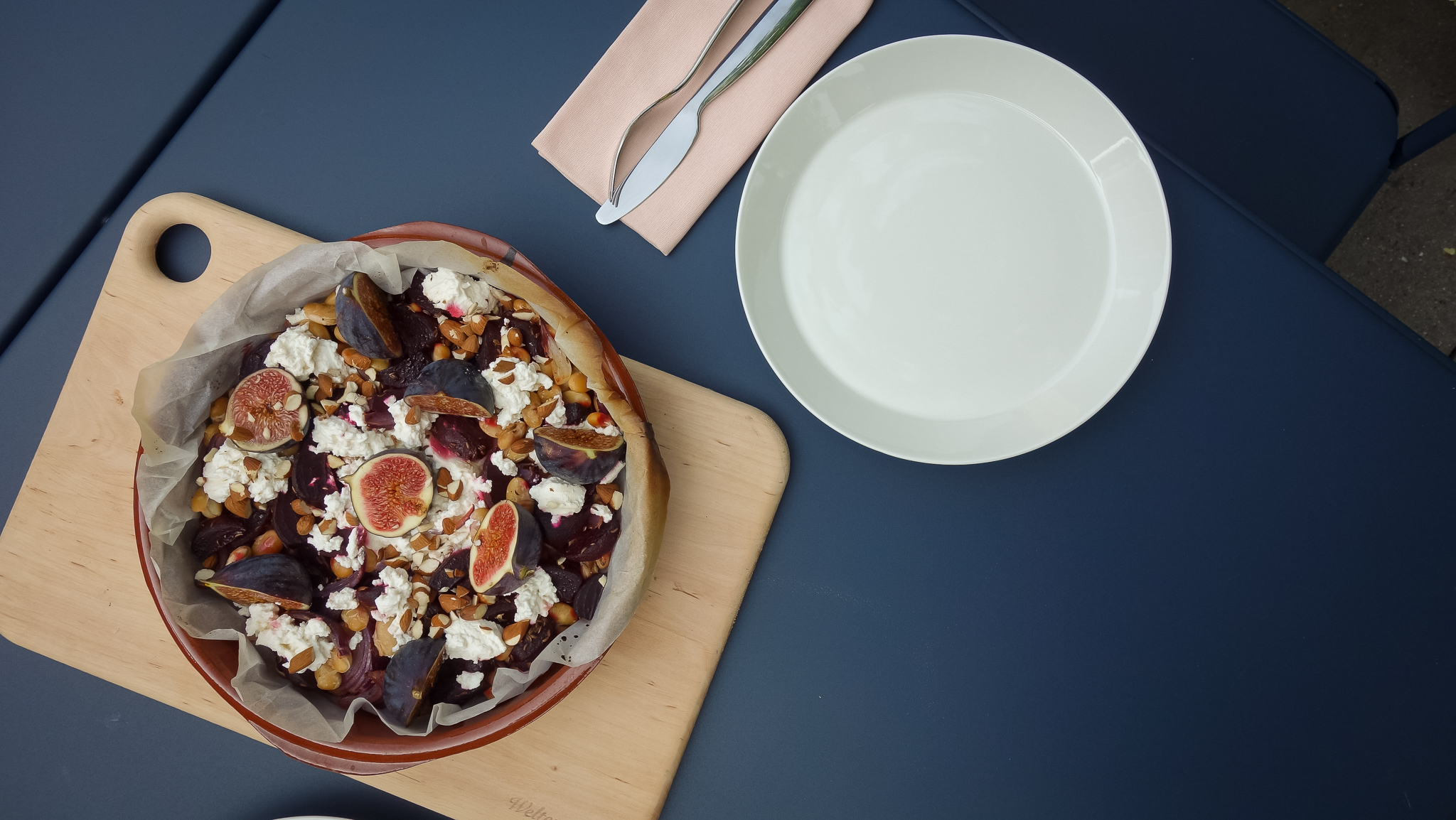 OUTDOOROVEN
An eye-catcher in every garden! Enrich your garden or patio with the Outdooroven Original. An all-rounder - outdoor fireplace, pizza oven & barbecue grill in one - enjoy outdoor dining and outdoor living all year round. This Iconic design from Dick van Hoff is made from 3mm highest quality Corten Steel and will last for at least 10 years when stored outside all year long. In the lower compartment the wood burning fire will make sure for an even heat distribution heating up the upper (pizza) compartment. The outdooroven can get up to 350 degrees easily and is expandable with various accessories. The Outdooroven is delivered with a one meter chimney pipe, a grill rack and pizza stone. Complete your Outdooroven with various accessoires.
GLOVES
Heat-resistant and sturdy: the leather Weltevree Gloves keep your hands safe while you take hot dishes out of the oven, split wood or perform any maintenance in your home or garden. These gloves will also keep your hands warm during winter.