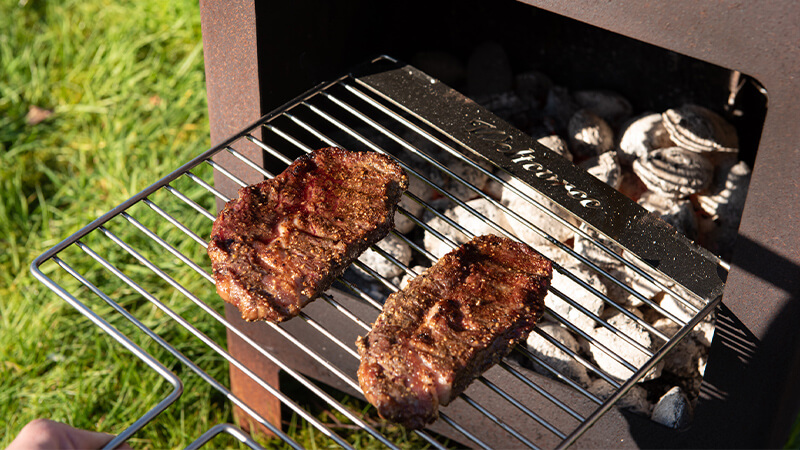 Outdooroven recipe: ribeye with yogurt sauce
With the temperatures slowly rising, it is time to heat up the Outdooroven and use it as a barbecue. This ribeye recipe is easy to make and perfect for a warm spring day.
Ingredients:
2 tsp black peppercorns
2 tsp sea salt
½ tbsp (Ketoembar) ground coriander
1 tbsp fennel seeds
1 tbsp mustard seed
2 ribeye
2 tbsp groundnut oil
1 lime (scrubbed clean)
15 g fresh mint
100 ml Greek yogurt
½ clove of garlic
Necessities:
Find the original recipe
here
.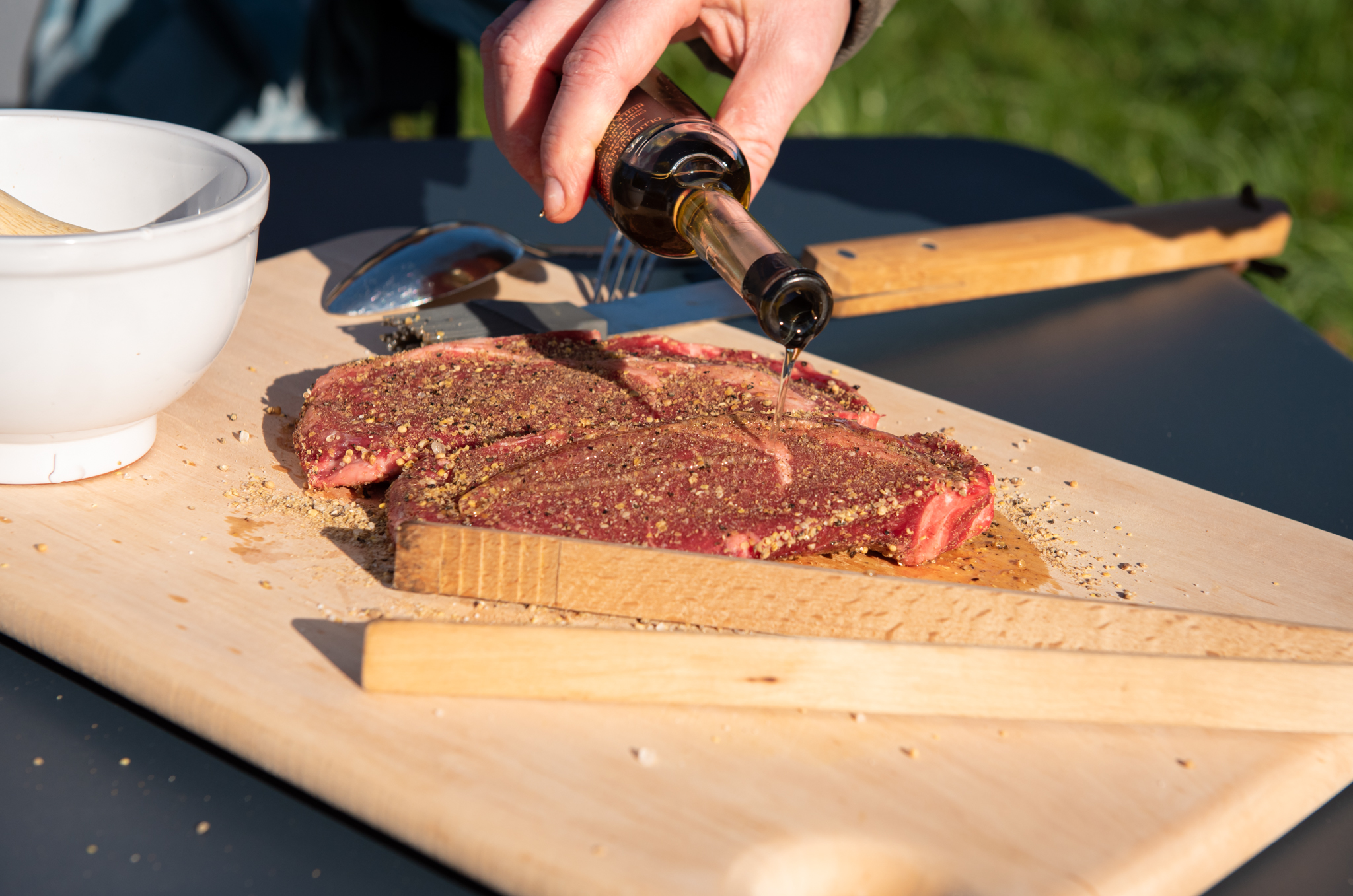 Step 1:
Use a mortar to finely mash the peppercorns, sea salt and coriander-, fennel- and mustard seeds together. Rub the herb mixture over the meat. Cover and leave to marinate in the fridge for 30 minutes.
Step 2: Cover the marinated meat with oil (on both sides). Place on the grill rack and grill the meat inside the Outdooroven over briskets or hot charcoal as you would with a normal barbecue. Grill for 5 minutes for a medium bake and flip hallway through. Take out the meat and leave to rest for 5 minutes, covered by tin foil.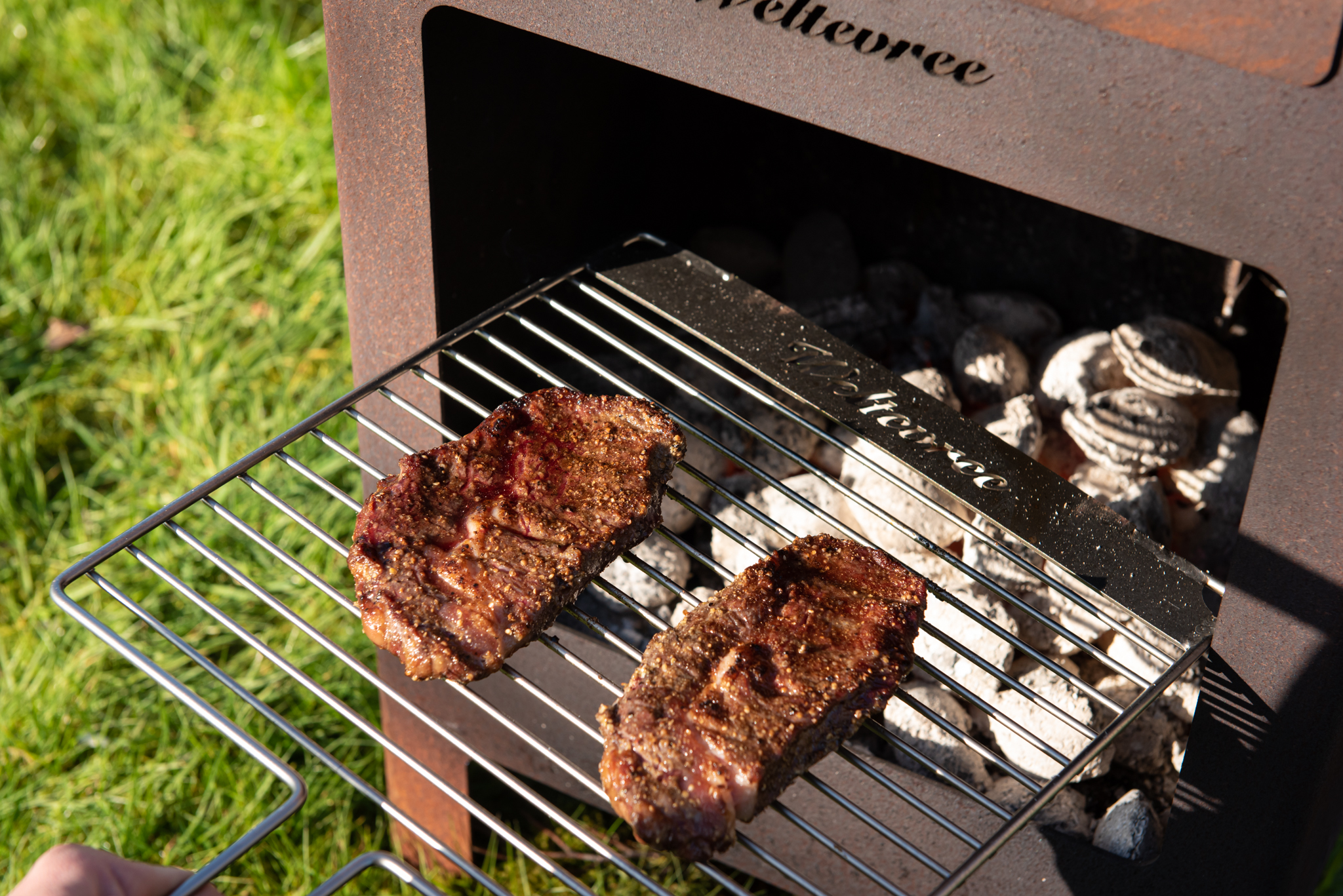 Step 3:
Grate the skin of a lime and press the lime for juice. Roughly cut up the mint leaves, but leave out a few to garnish later. Place the lime zest, 2 tablespoons of lime juice, the cut up mint leaves, the yogurt and the garlic into a high cup. Purate with a blender. Add salt, pepper and optional lime juice to taste.
Step 4: Slice the meat and garnish with the mint leaves. Serve together with the yogurt sauce. Enjoy!