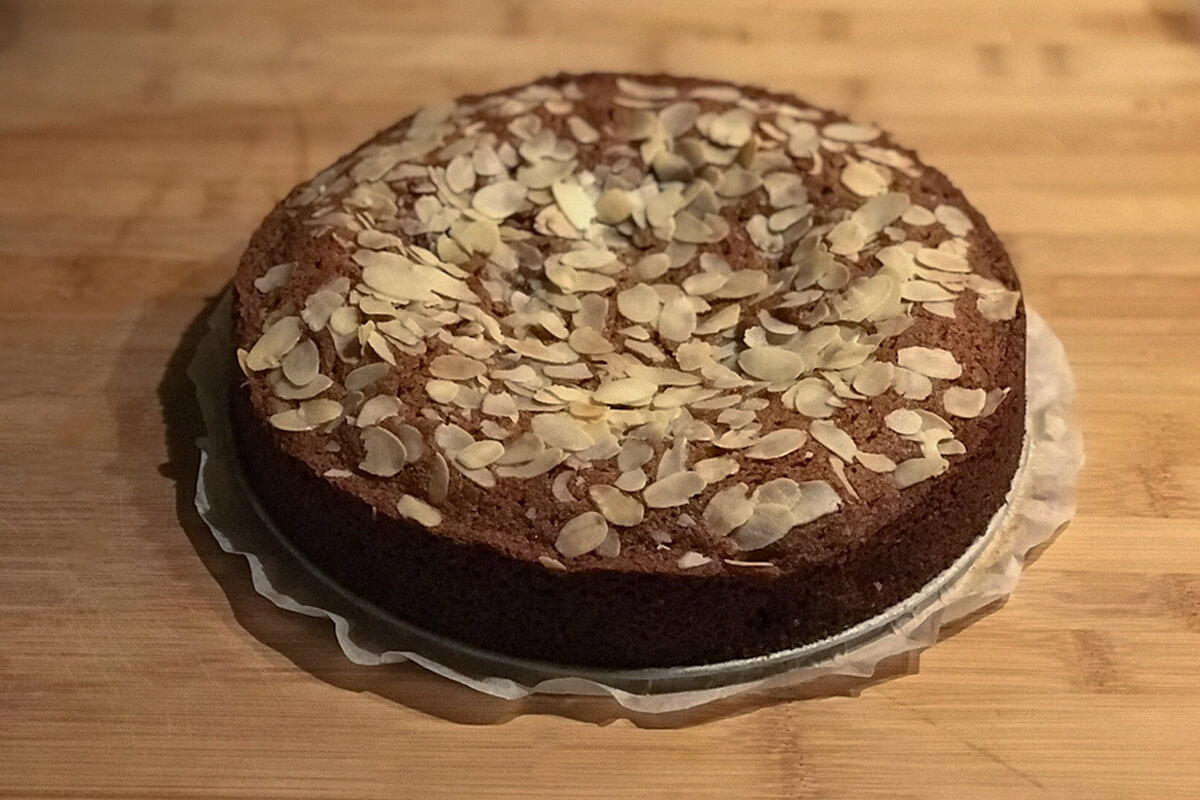 Recipe: Polenta cake with orange and raspberries
Ingredients
100g Polenta Valsugana
200g ground almonds
200g butter (and a little extra for greasing)
300g golden caster sugar
3 large eggs
1 tsp vanilla extract
1 tsp baking powder
2 oranges: use the juice and grated zest
165g raspberries
2 tbsp flaked almonds
2 tbsp orange liqueur
Tools
parchment paper

23 cm springform

baking tin

large mixing bowl

small saucepan
Method
Step 1. Light a fire in the Outdooroven and make sure the fire burns for at least an hour before you start cooking. Best is to use the heat that remains after grilling or preparing another oven dish for the main course. Like this the oven can reach the proper temperature (around 170 degrees Celsius) and the heat is distributed evenly throughout the oven. If you want to check the temperature inside the oven, you could use the Magnetic Thermometer (sold separately).
Step 2. Grease and line a springform cake tin of about 23 cm with parchment paper.
Step 3. Mix the butter with 200 grams of the sugar in a large bowl until it becomes a creamy mixture. Beat in the eggs and the vanilla extract.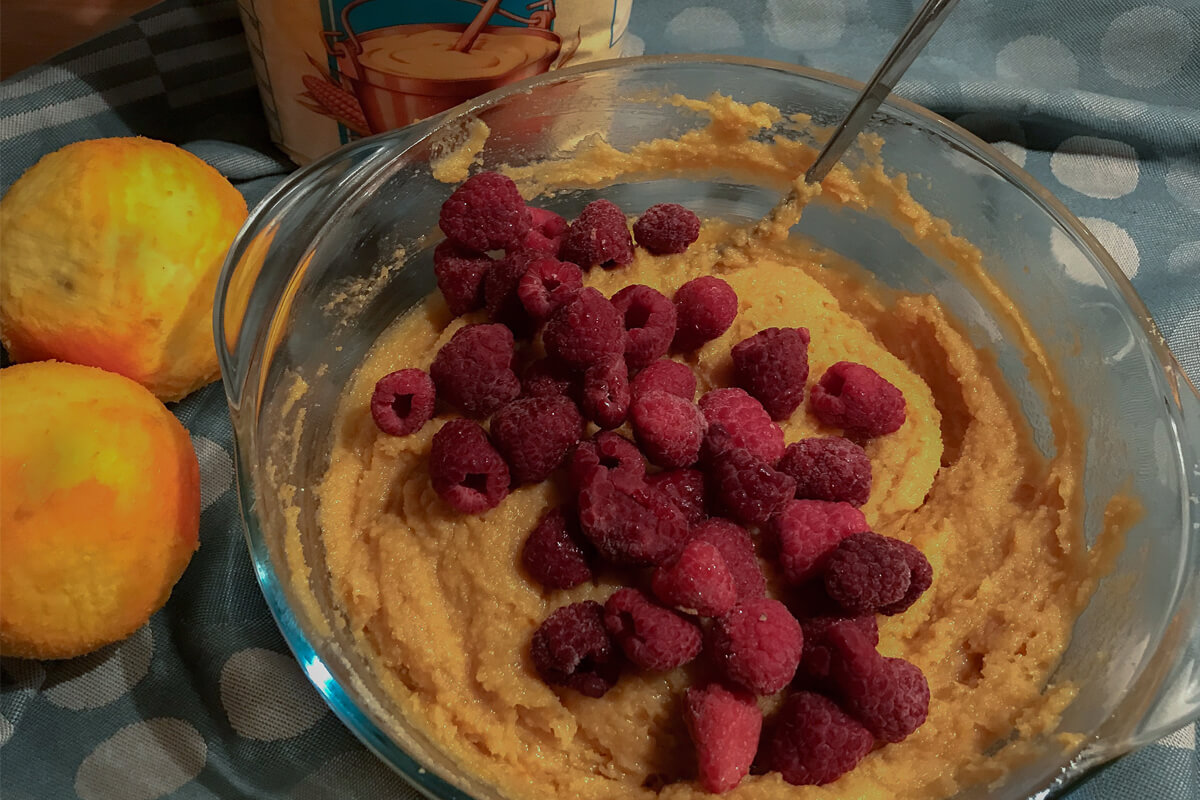 Step 4.
Add the polenta, almonds, baking powder and orange zest to the mixture and mix together. Gently stir in the raspberries. Spoon into the tin and scatter with flaked almonds. Bake the cake for about 50 minutes until lightly browned.
Step 5. Mix the orange juice and remaining grams of sugar in a small saucepan. Gently simmer and stir frequently for about 10 minutes until it the mixture has thickened and has become a sirup.
Step 6. Prick the cake with a fork or skewer and poor the syrup over the cake. Leave to cool in the tin and serve when slightly cooled off. Enjoy!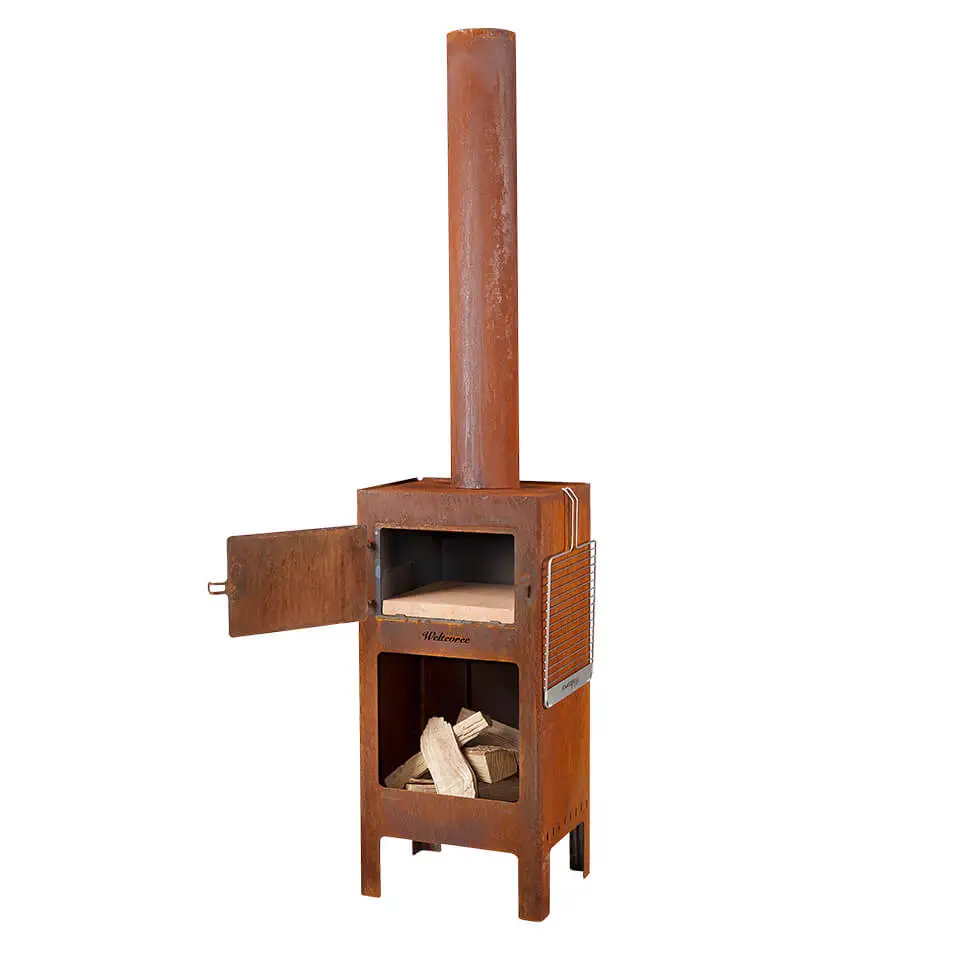 OUTDOOROVEN
This outdoor oven is an eye-catcher in any garden! Enrich your garden or patio with the Outdooroven Original. From bread rolls for breakfast to pizza or sparibs for dinner: the outdoor oven is a real all-rounder and contains an outdoor fireplace, oven and barbecue grill in one. So you can enjoy adventurous meals outdoors all year round. In summer with a cocktail and in winter with a hot chocolate. In the lower open compartment the wood fire is stoked. Above it is a compartment with a lockable flap, in which you can bake. The top of the Outdooroven is flat and warm enough for cooking. The outdoor oven easily reaches temperatures up to 350 degrees and is expandable with various accessories. This iconic design by Dick van Hoff is made of high-quality 3mm thick Corten steel and will last at least 10 years. The outdoor oven comes complete with pizza stone, grill grid and 1 meter stove pipe. Complete your Outdooroven with various accessories. Light a fire, make some goodies in the outdoor oven and chat with your friends while enjoying the crackling wood fire in the background.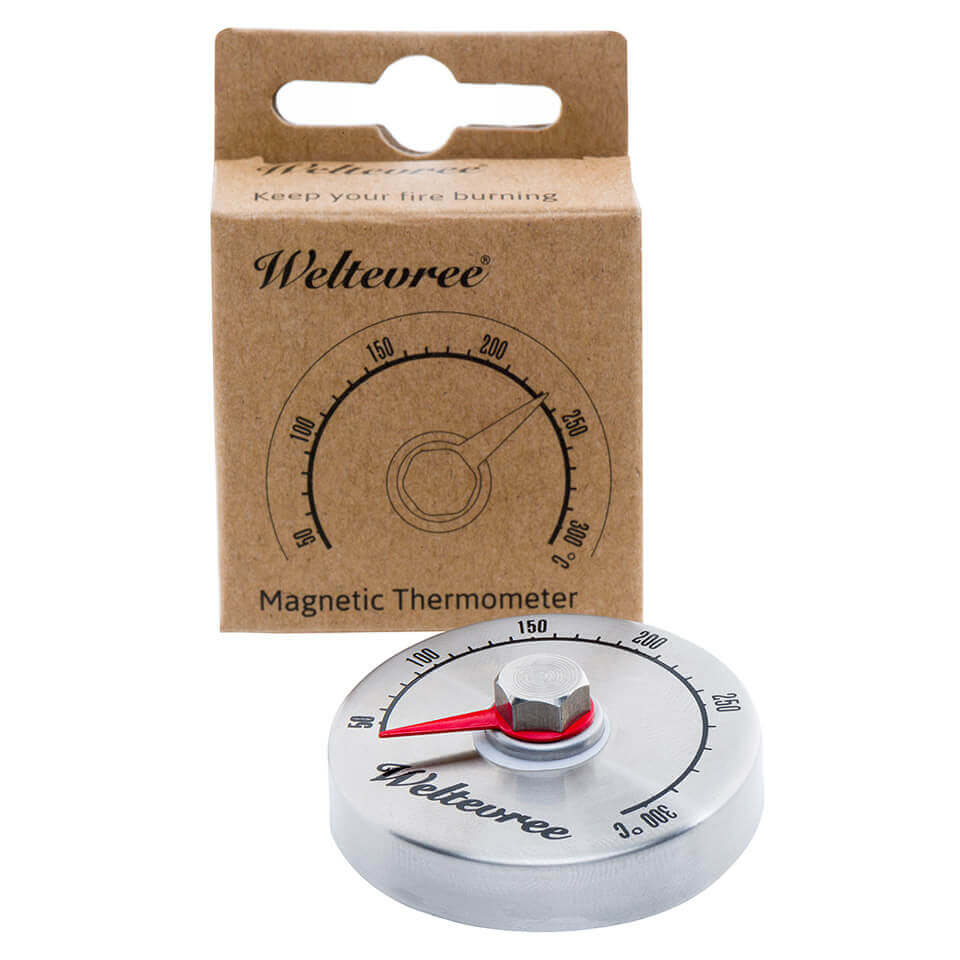 MAGNETIC THERMOMETER
The Magnetic Thermometer is used to heat your Outdoor oven to the correct temperature. Because the back is magnetic, the thermometer is easy to place on the oven. For the most accurate reading, it is important to place the thermometer on the inside of the top compartment.