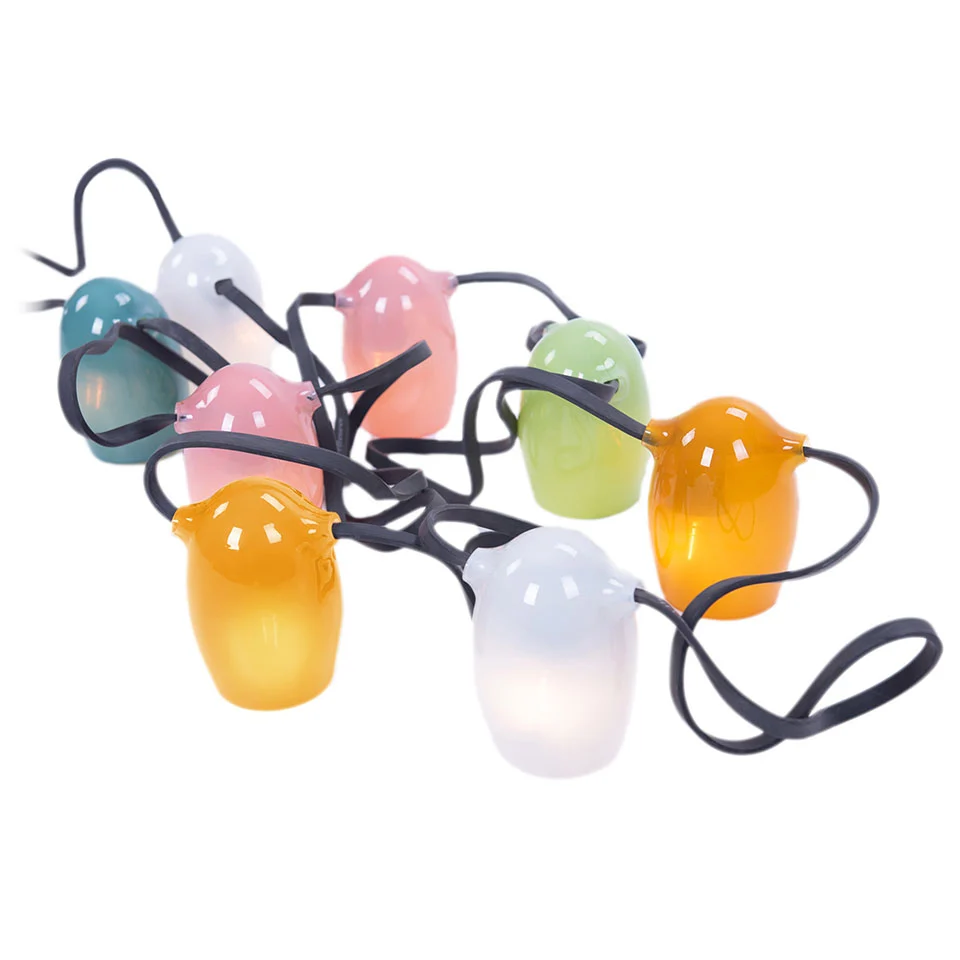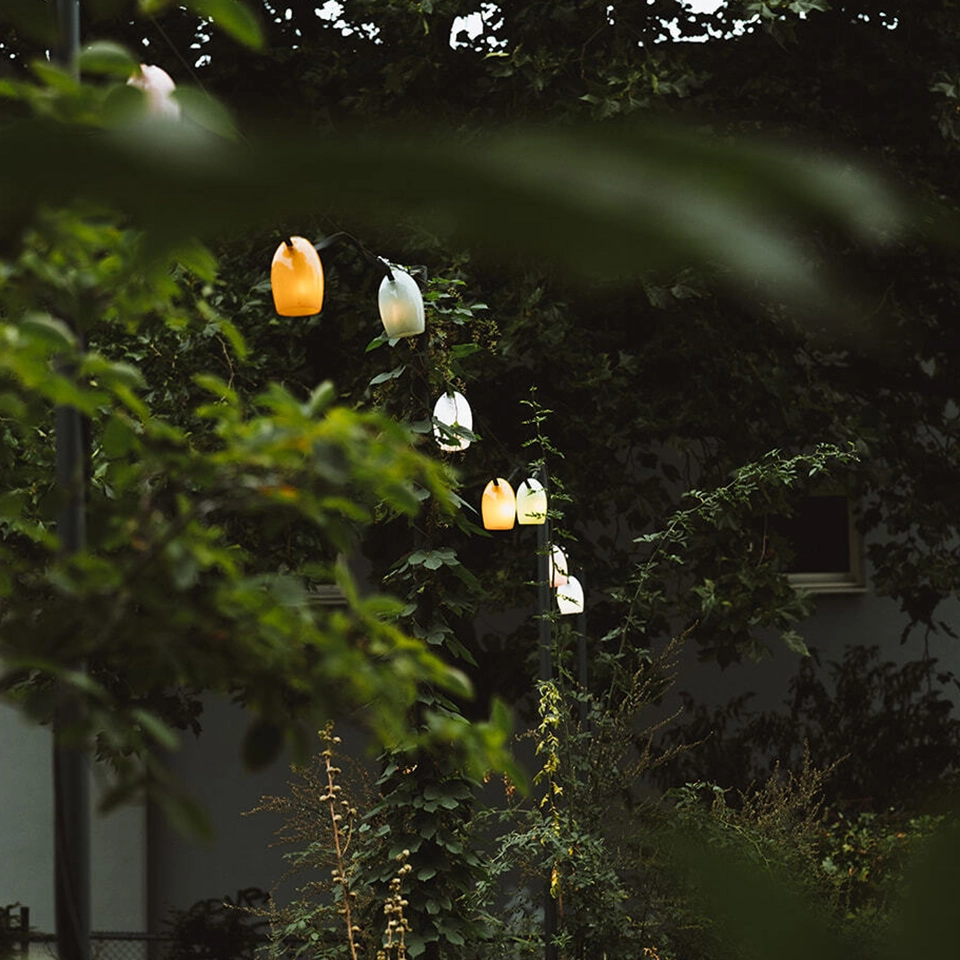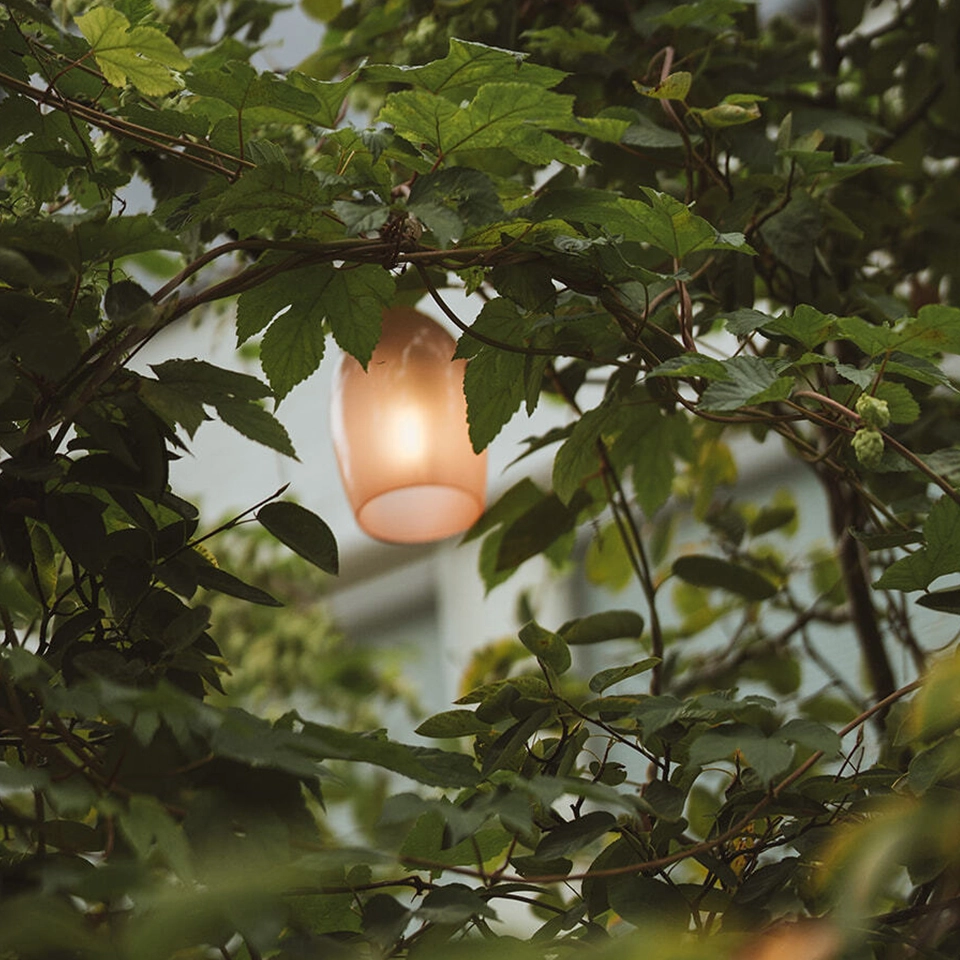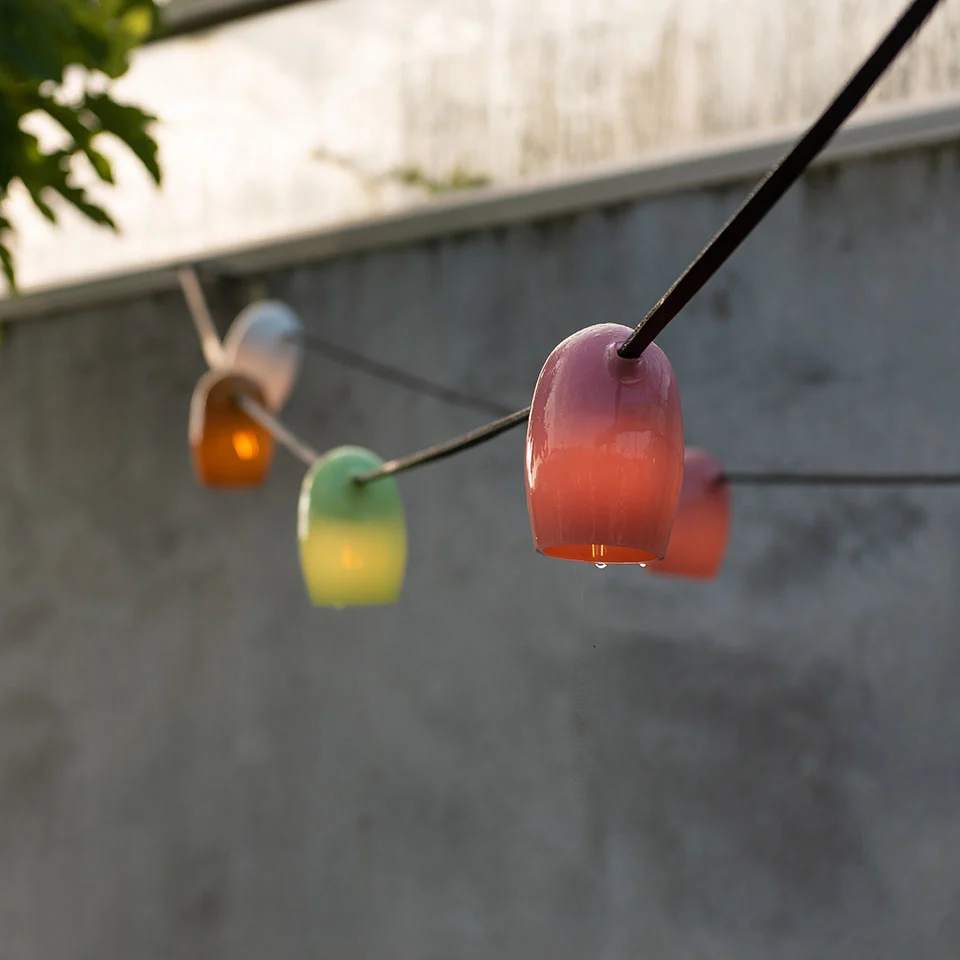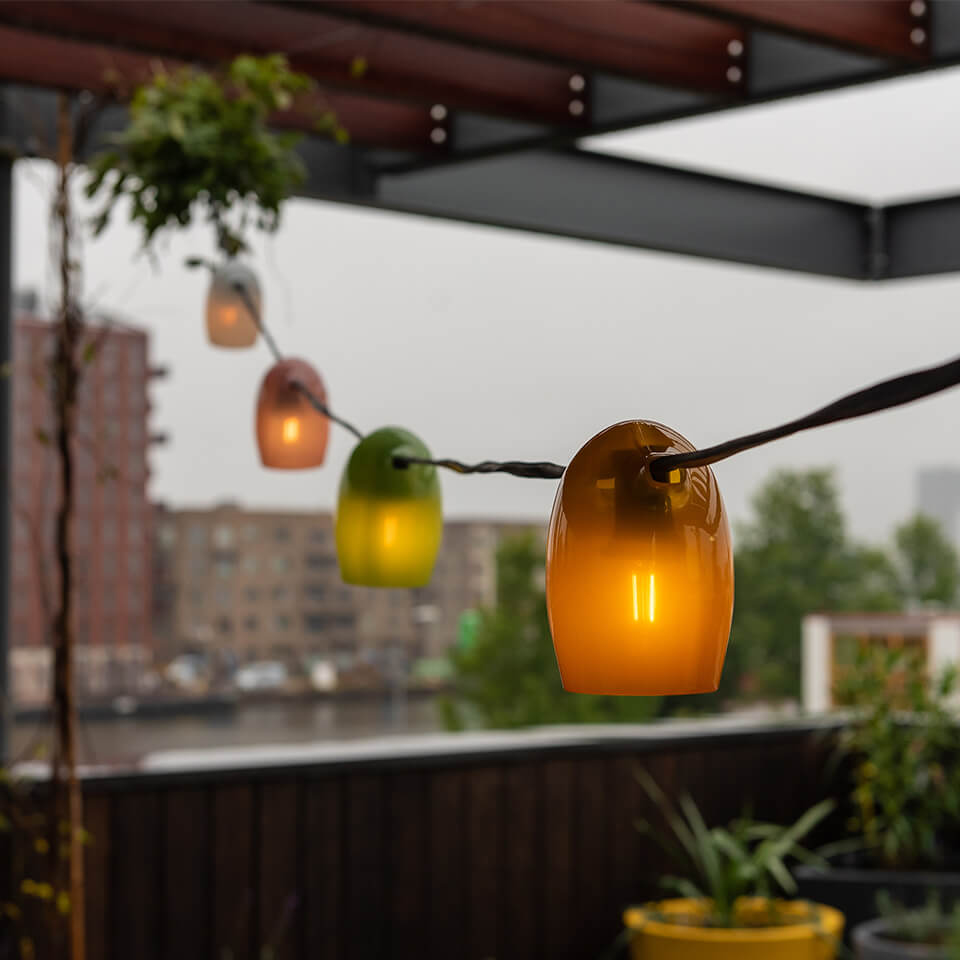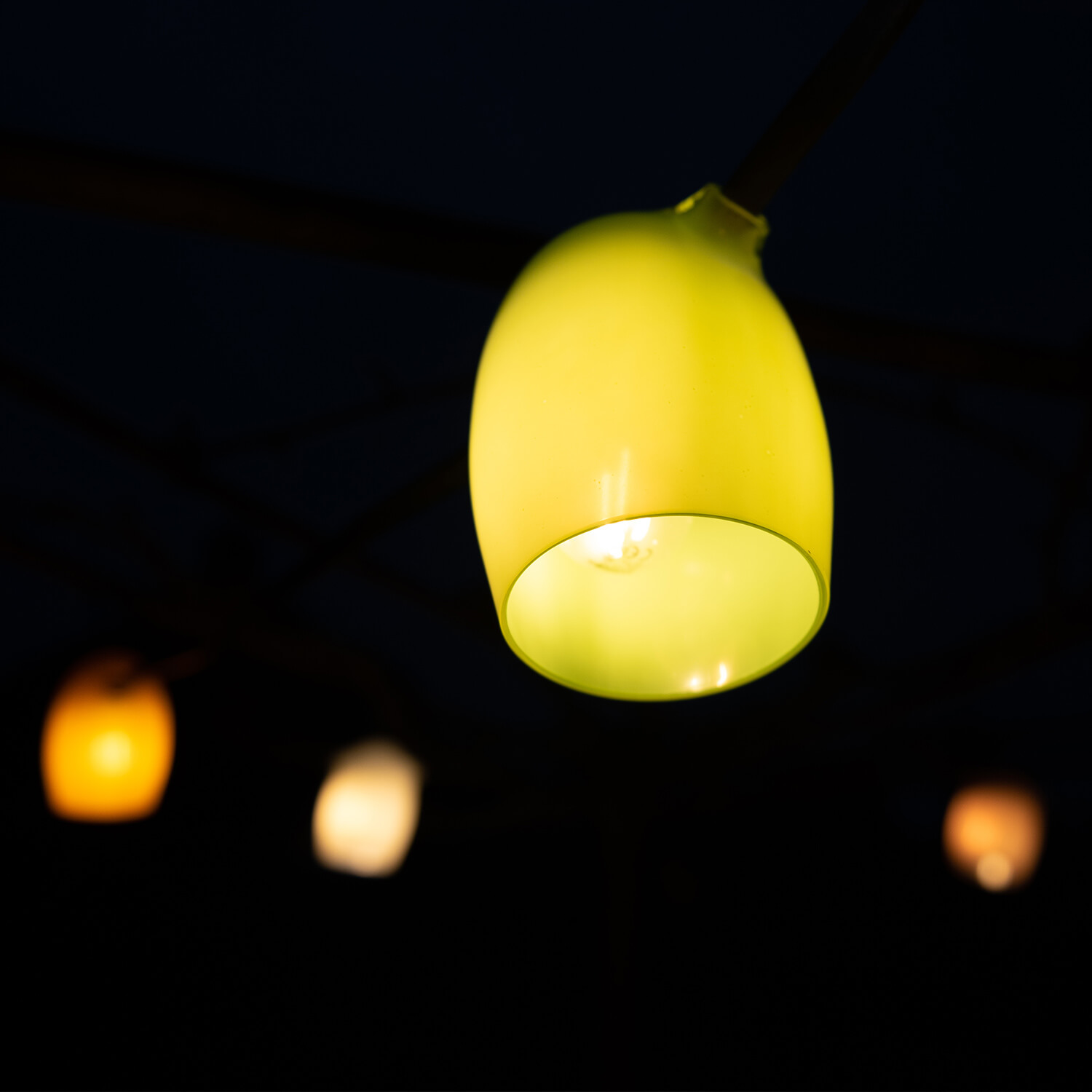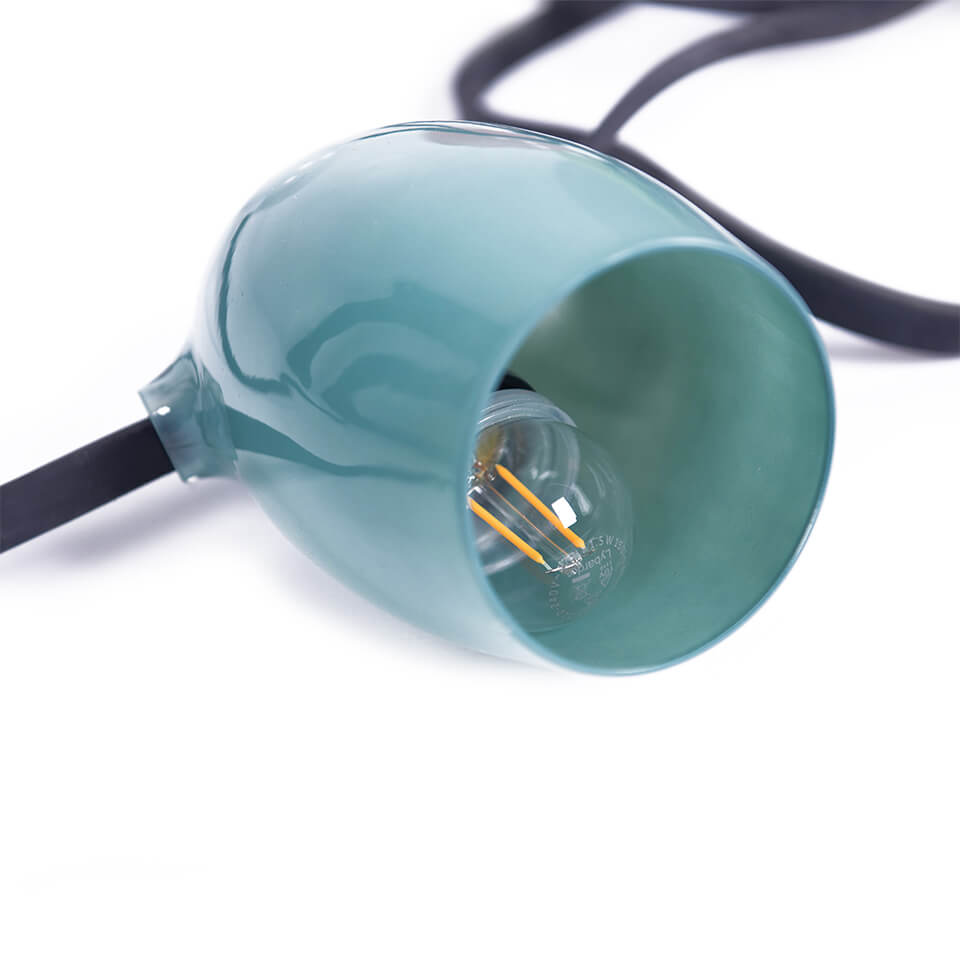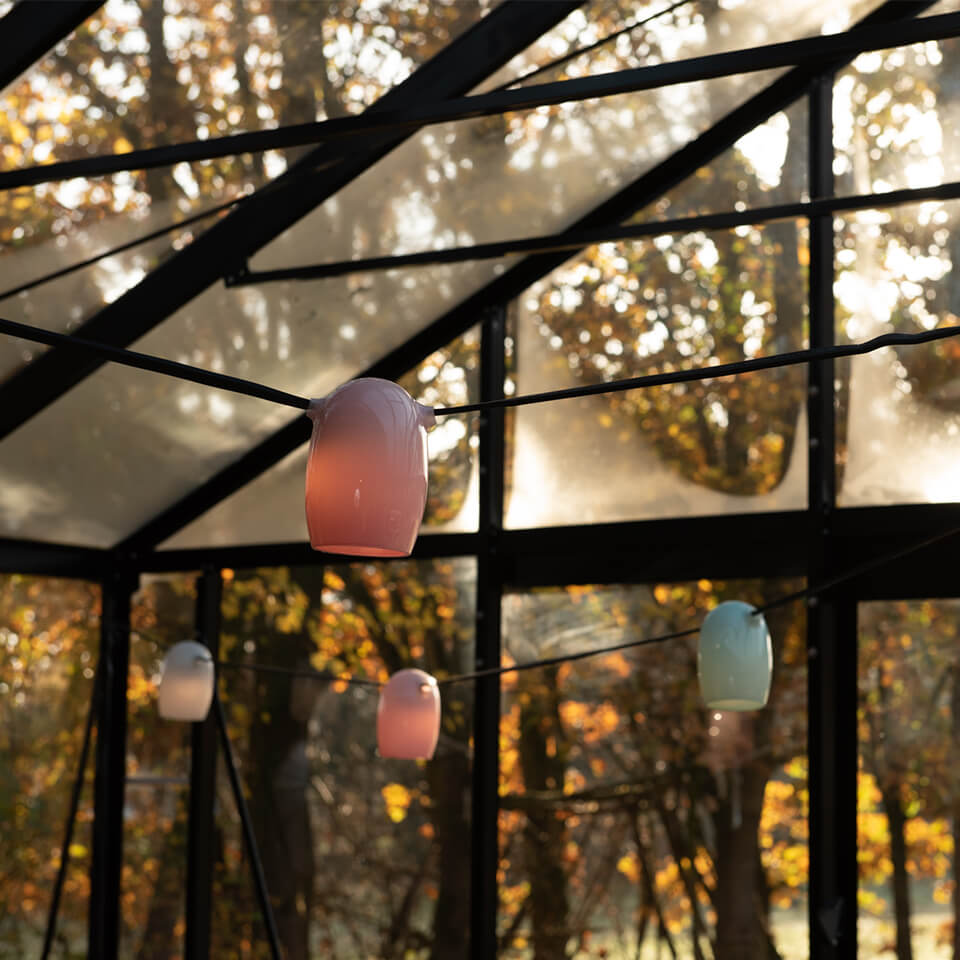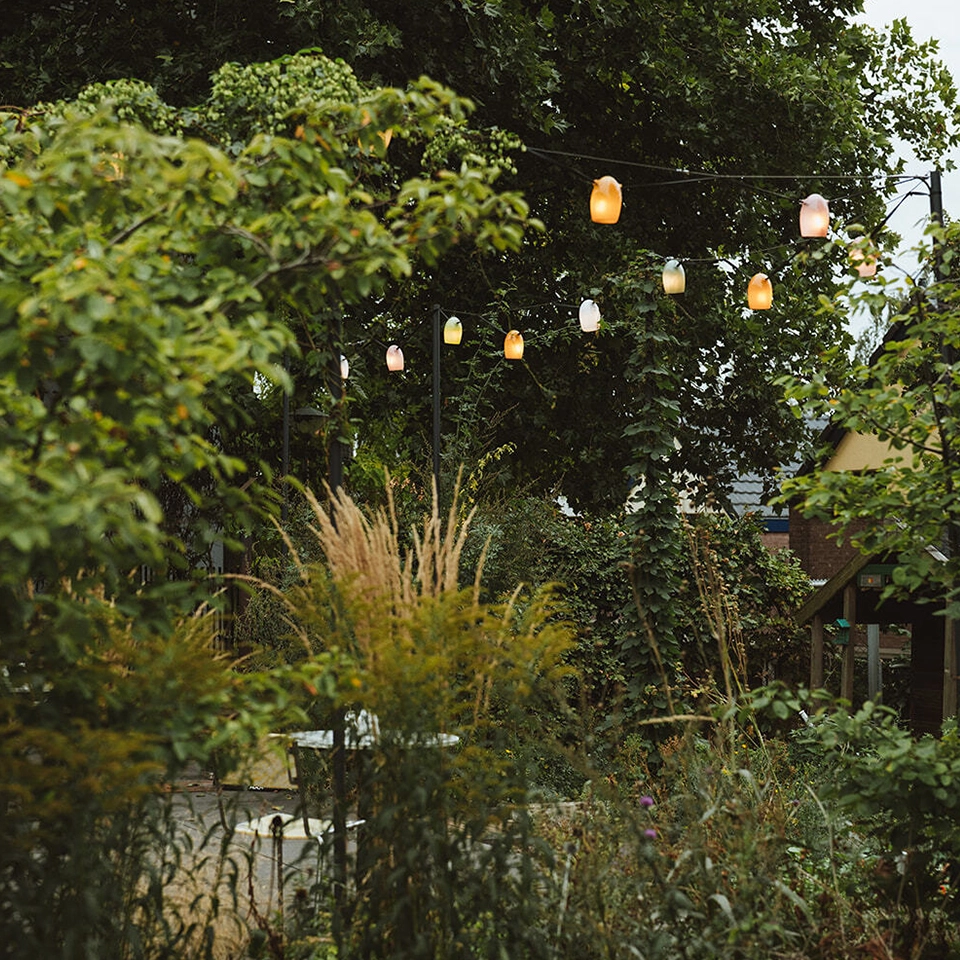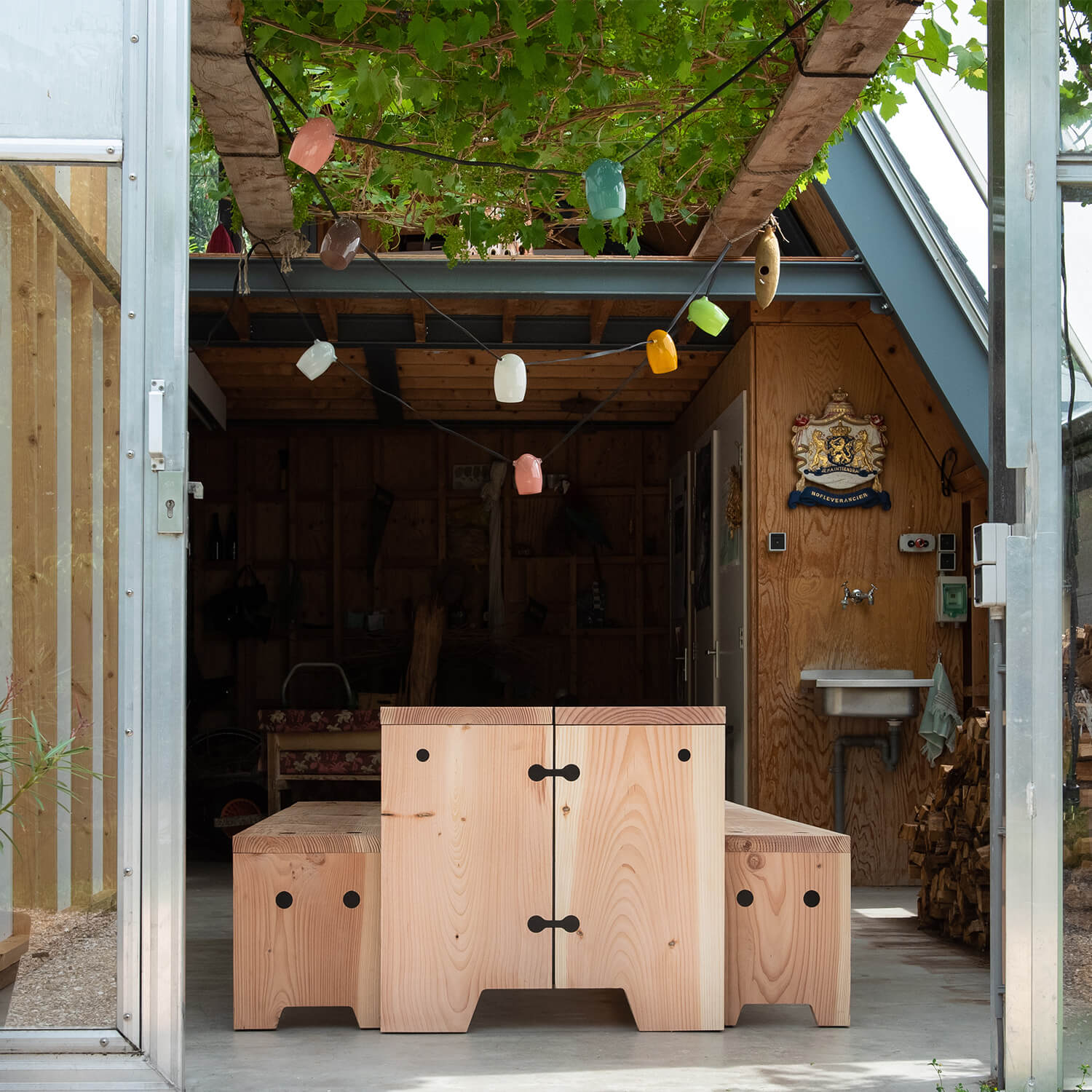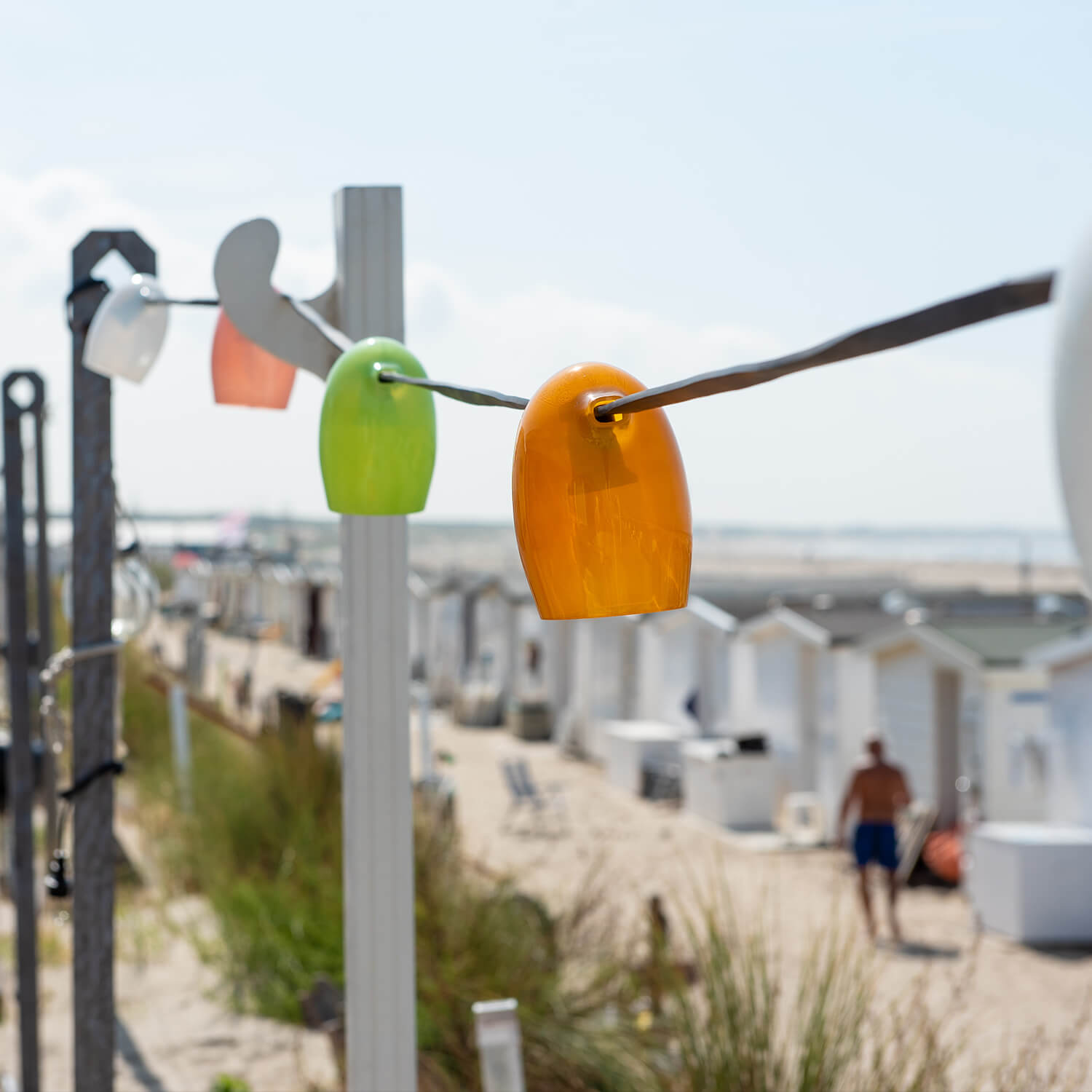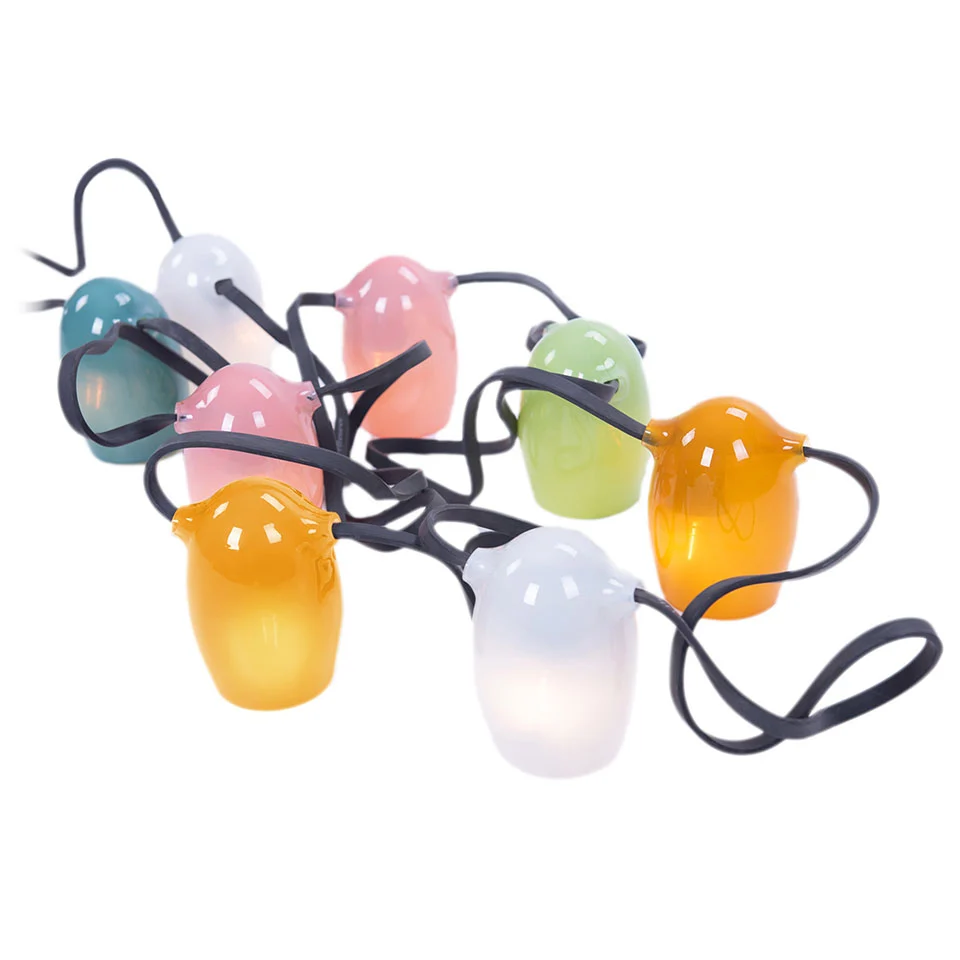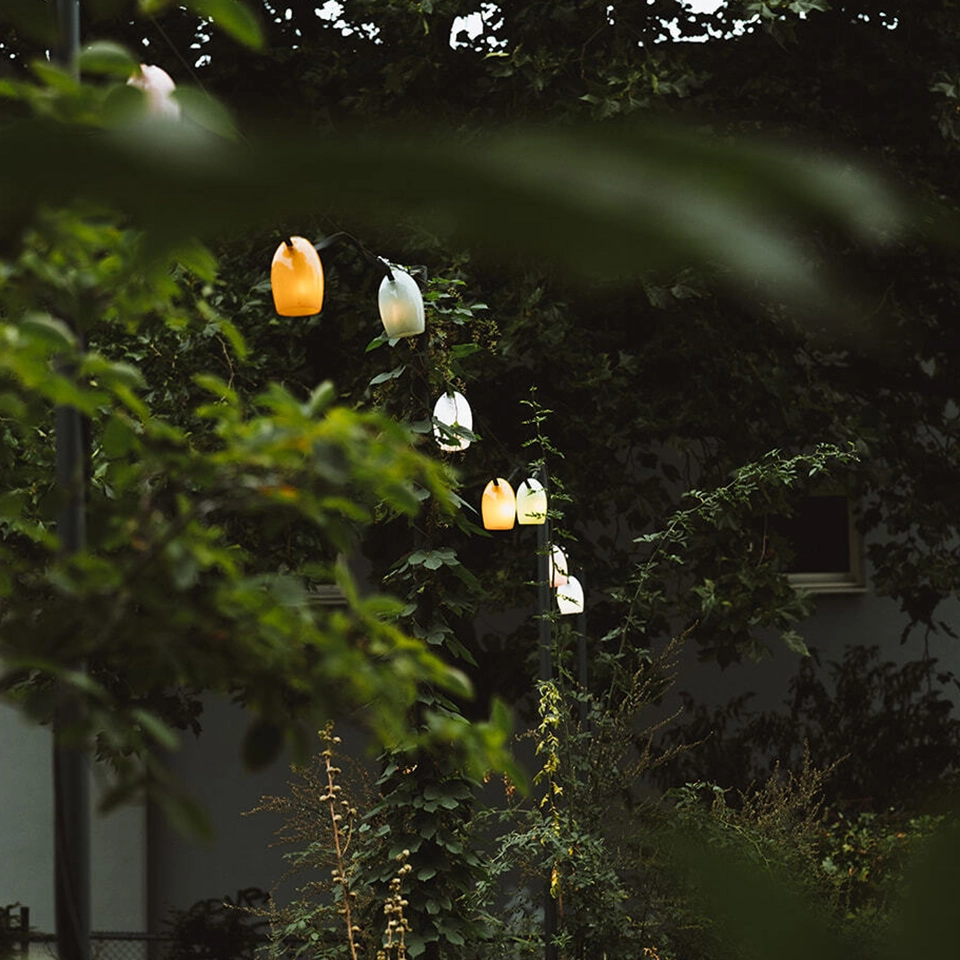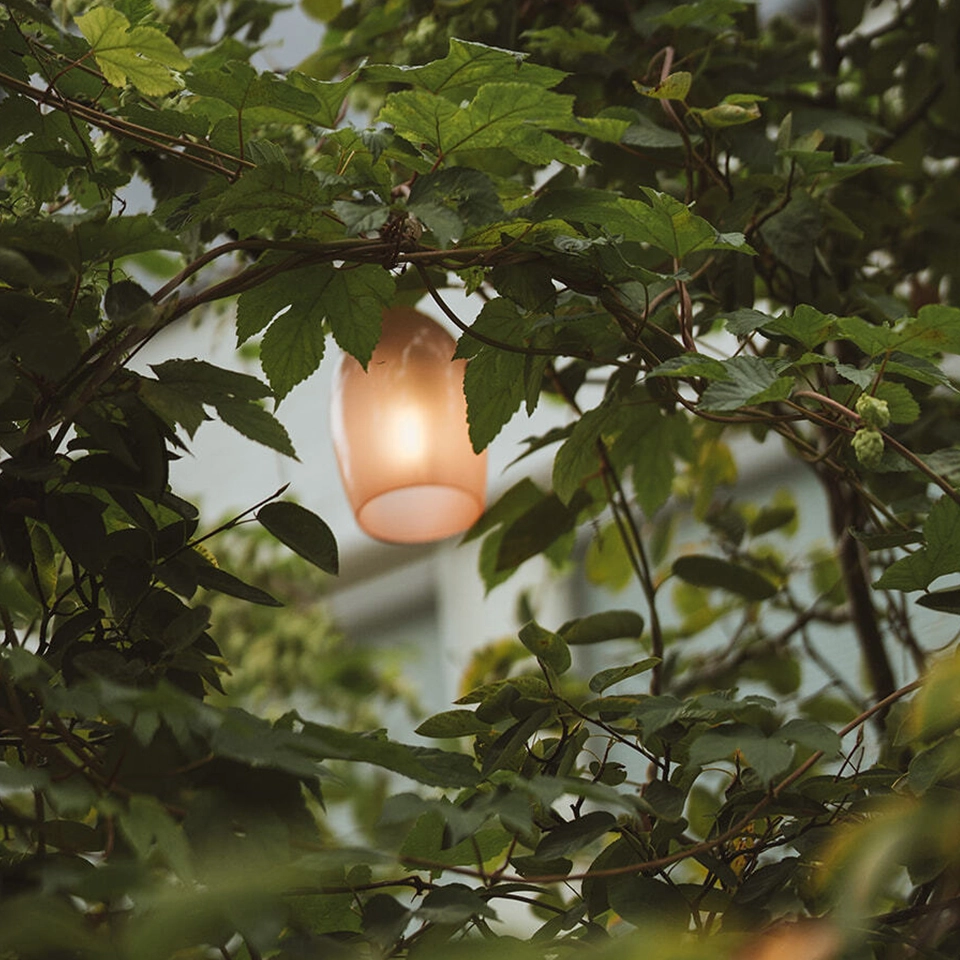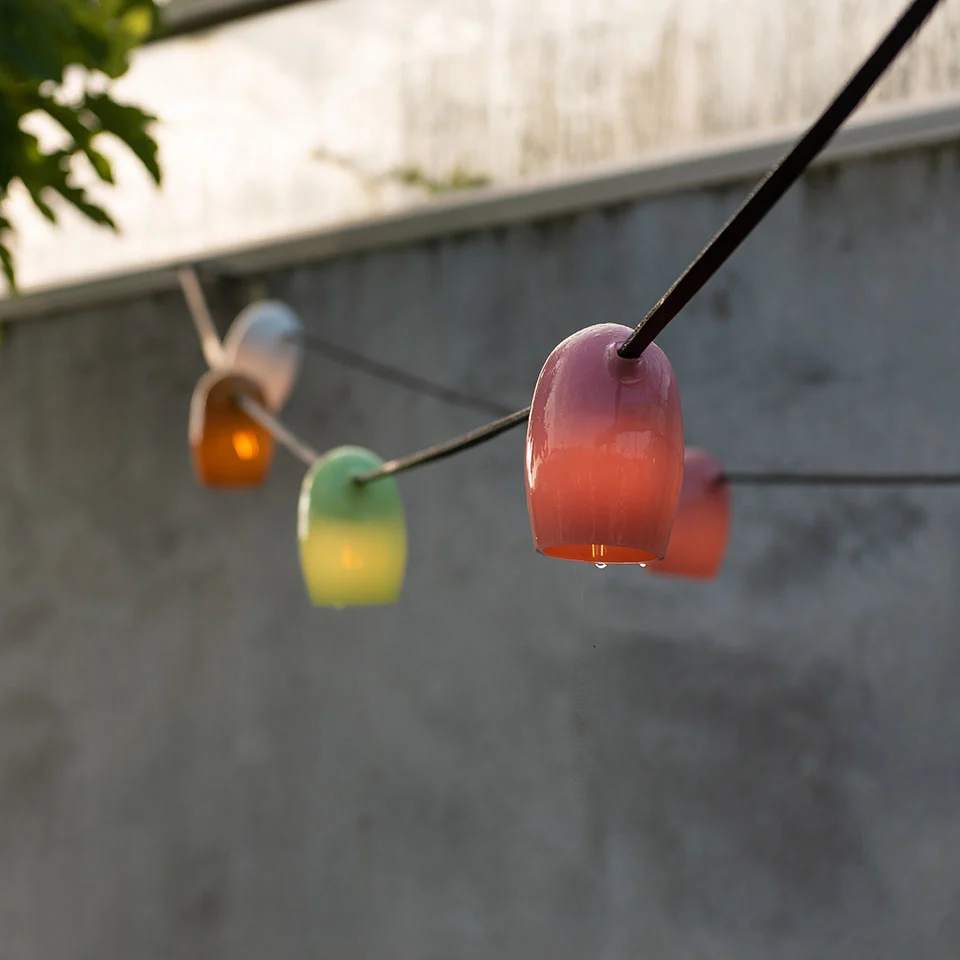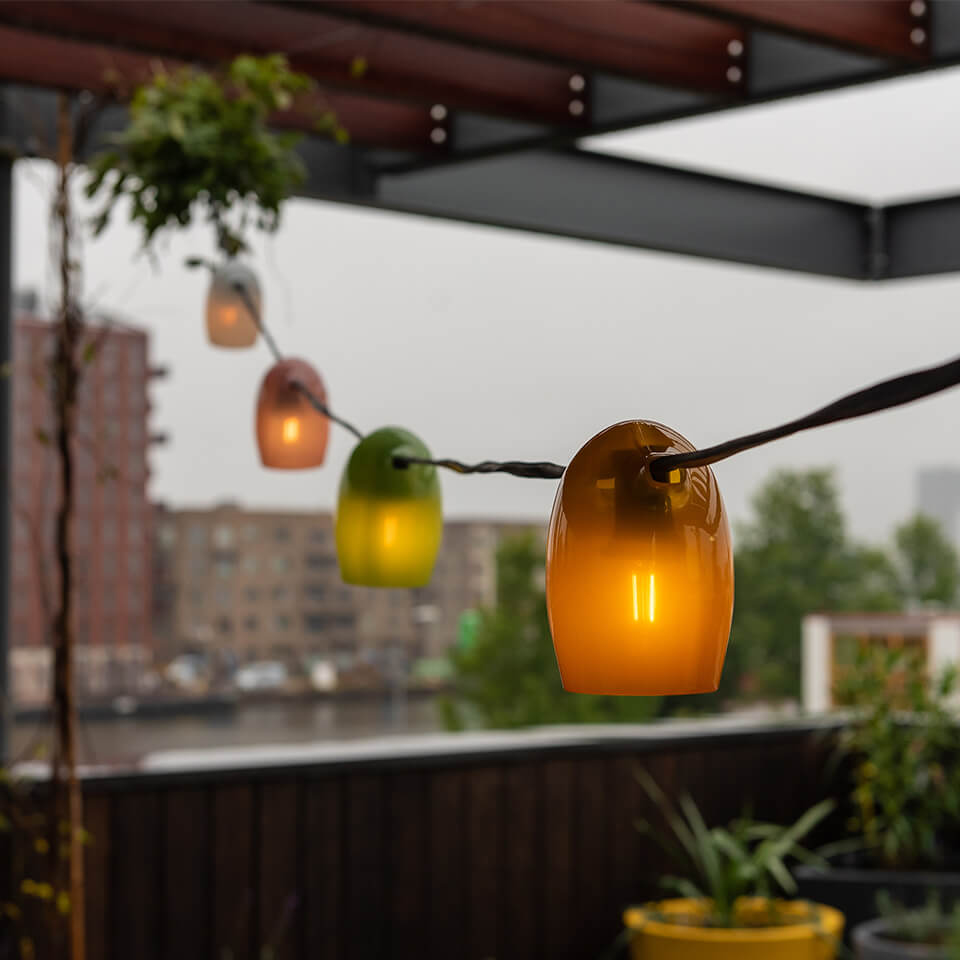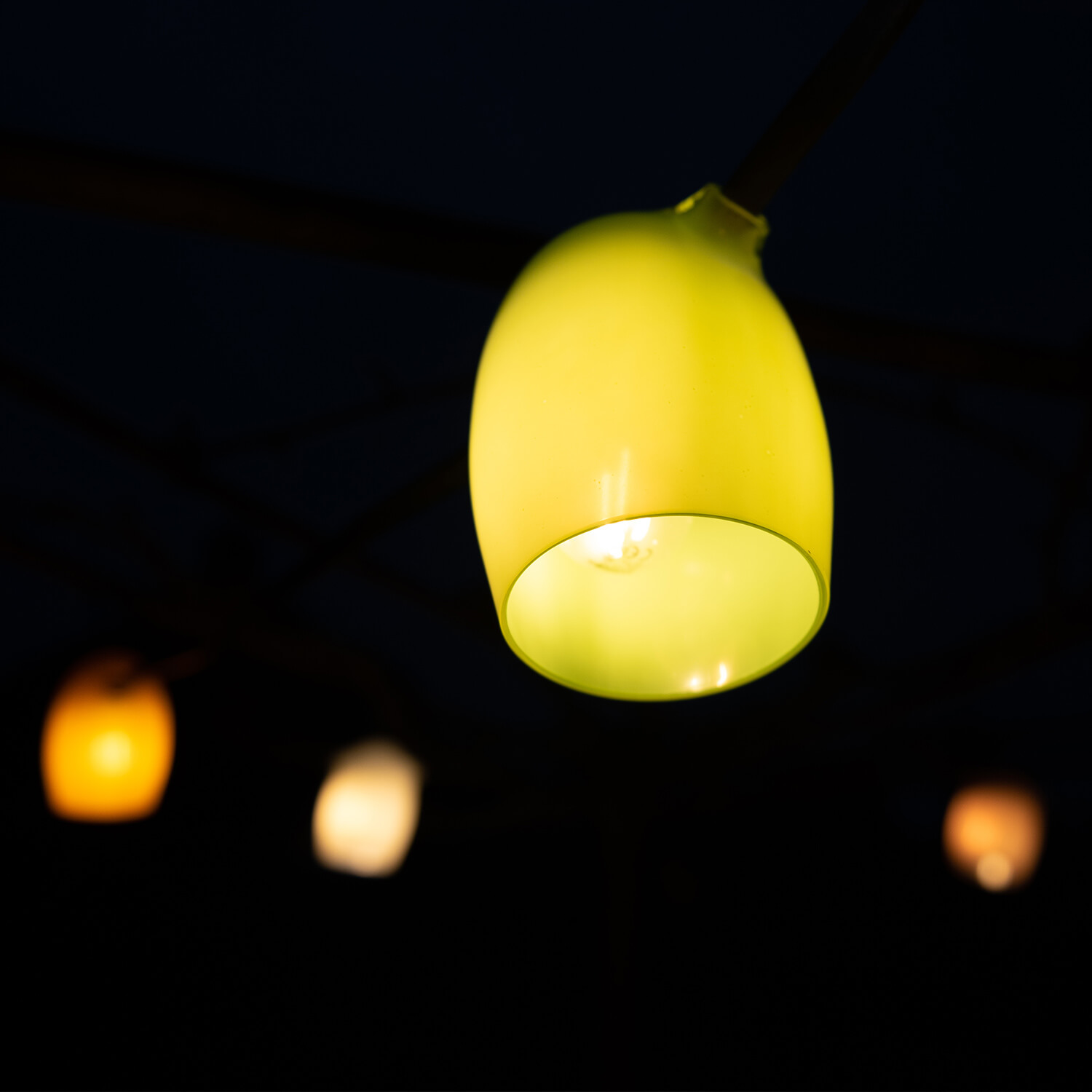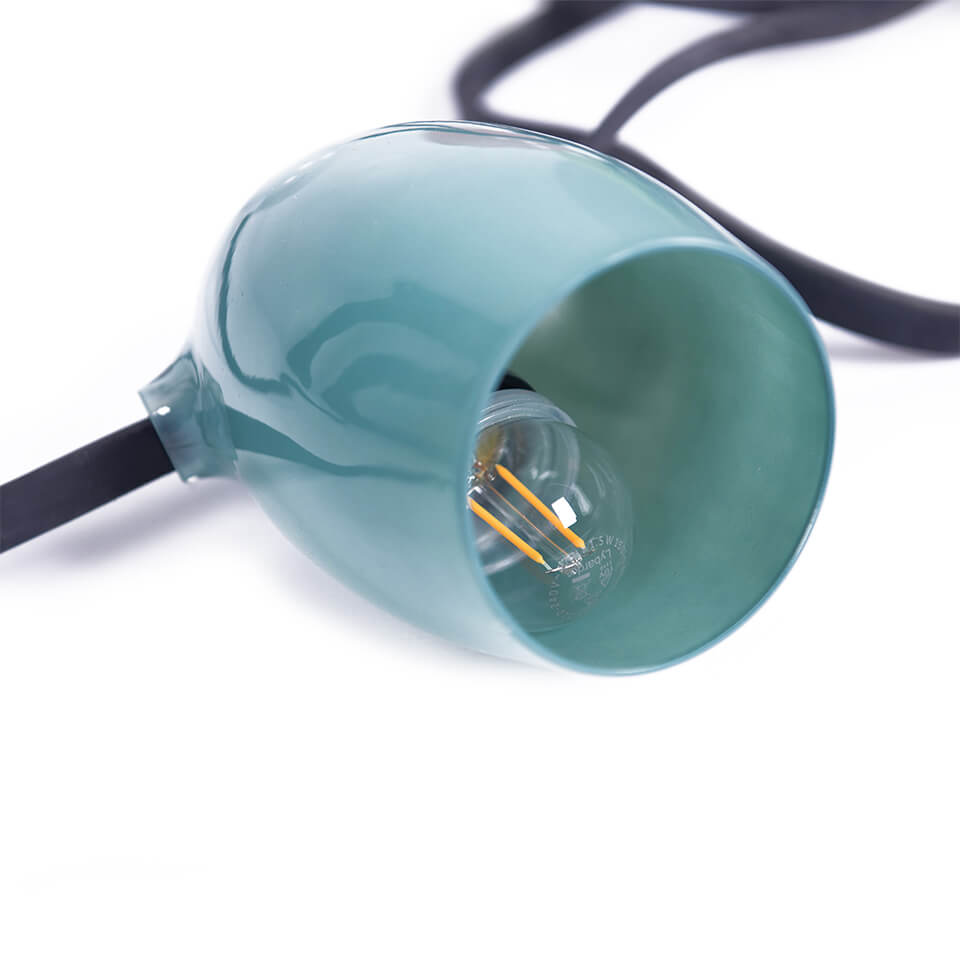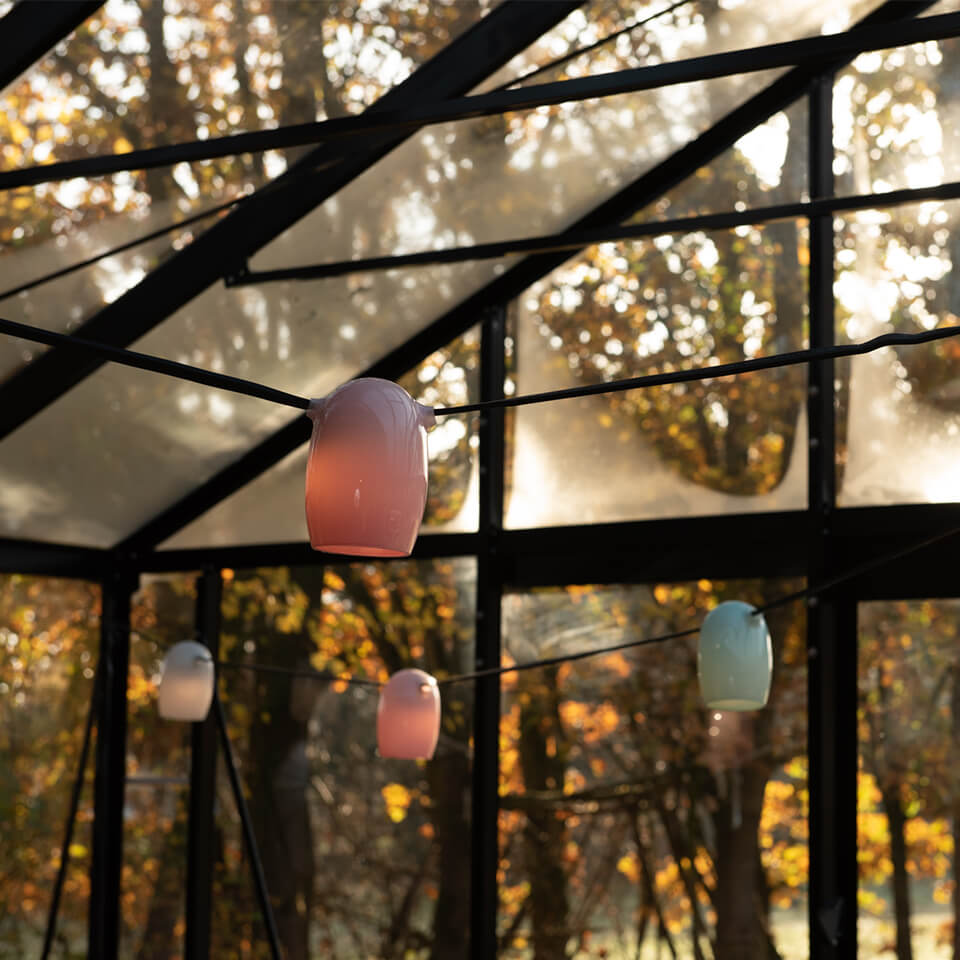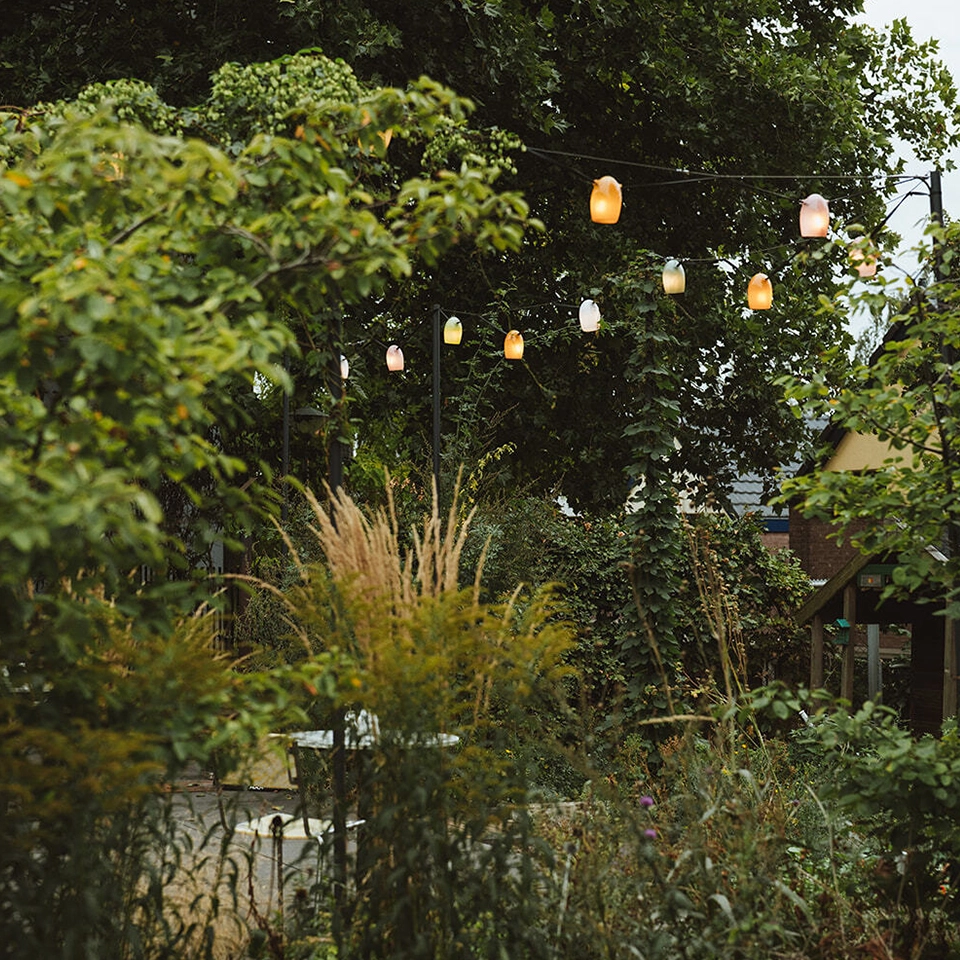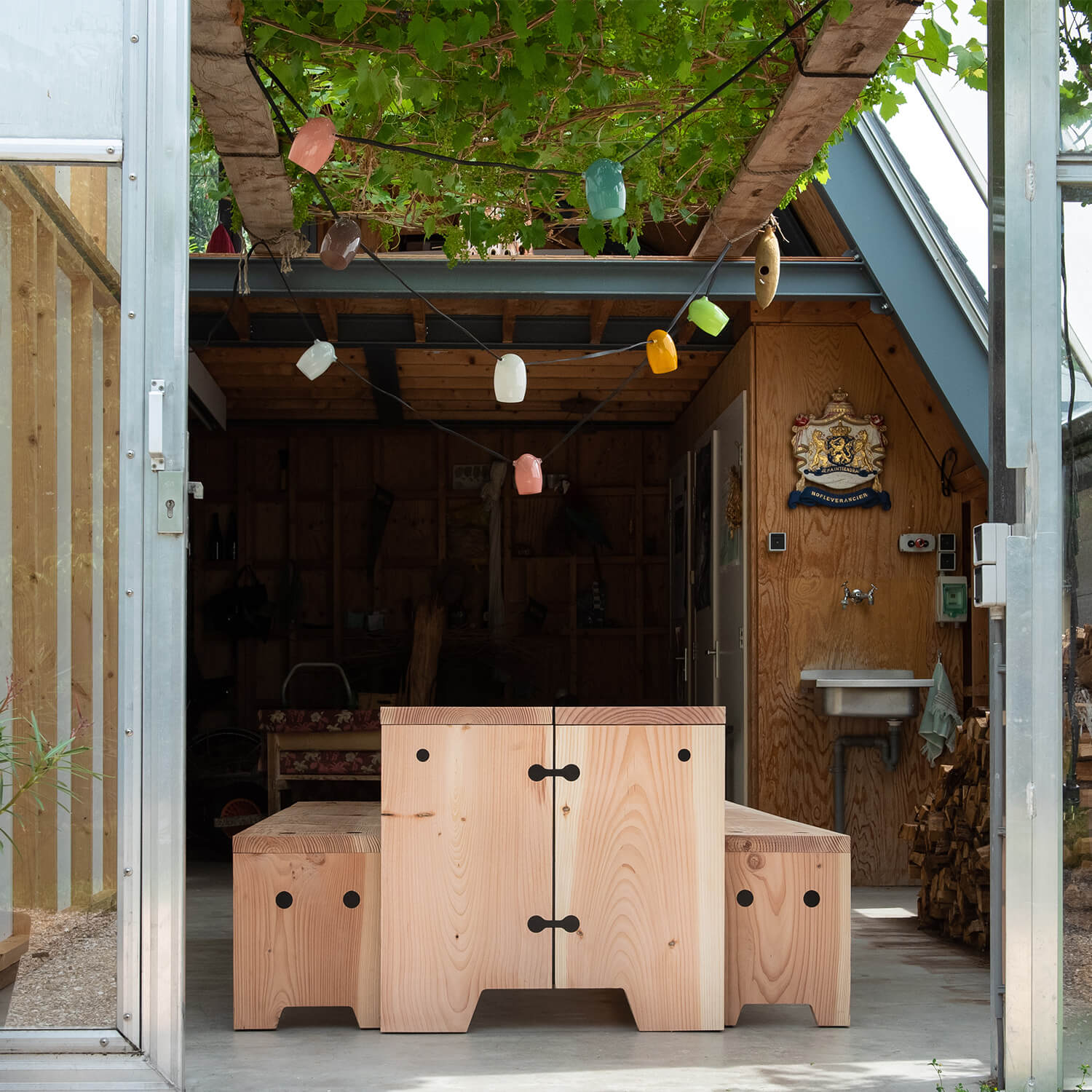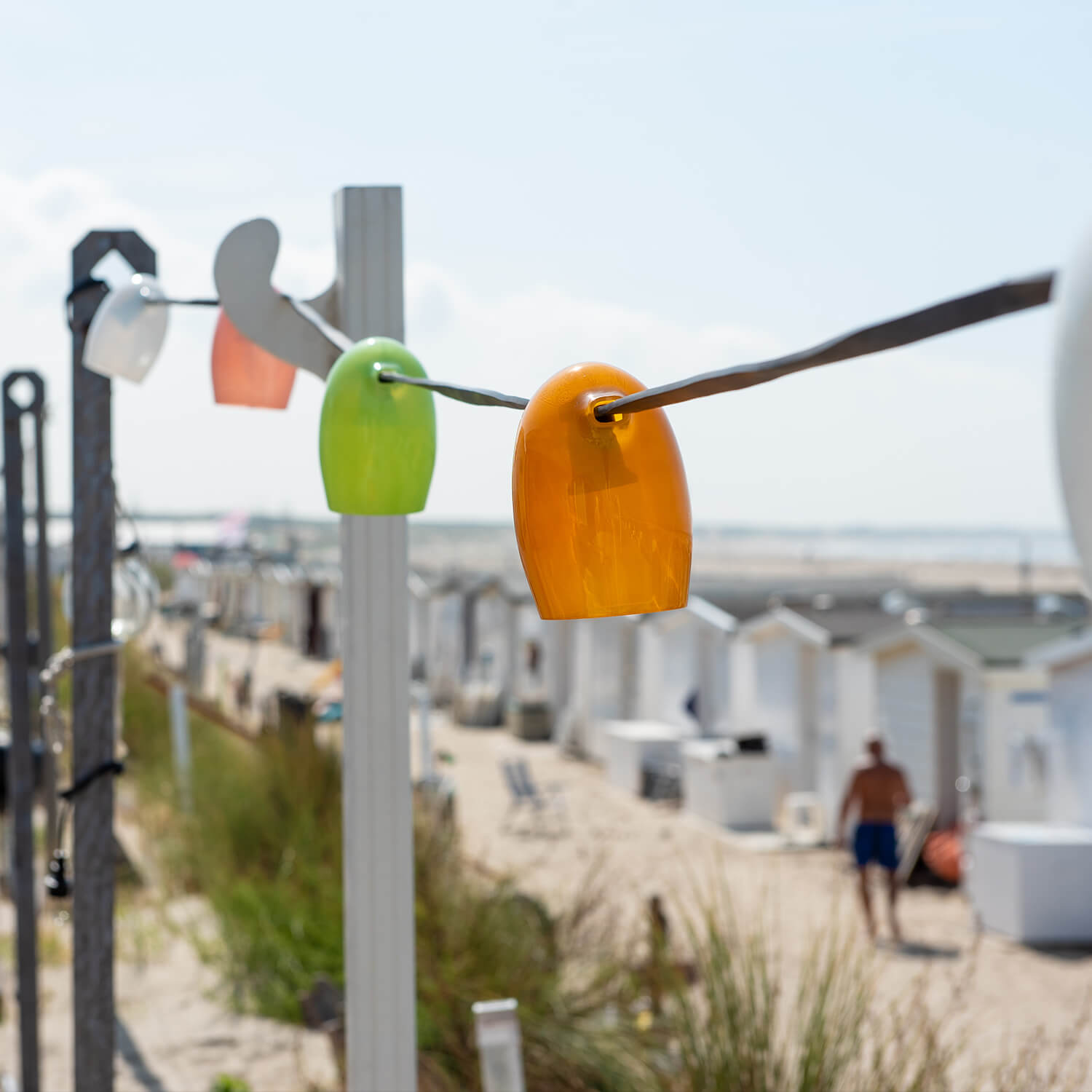 STRINGLIGHT
Outdoor ambient lighting led
The Stringlight with mouth-blown glass shades provides cheerful mood lighting for indoors and outdoors. The glass shades are colored and coated and can remain outdoors year-round. The mouth-blown shades transform a classic lamprey into the charming Stringlight.

The Stringlight is available in white and multi-colored. Hang the Stringlight above the garden table, under the porch, or between trees. Enjoy your mood lighting during cozy drinks evenings and dinners in the garden.
The Stringlight has the following features:
12 meter added cable.
4 meters from the electrical plug until the first shade.
2 meters between the last glass shade and the hook.
90 centimetres between each glass shade.
The Stringlight must be attached at a minimum of 5 points to avoid too much pressure on the ends.
Light bulbs are included in delivery.
EAN:

8719274200093

Length:

12000 mm

Weight:

5.5 kg

Designer:

Floris Schoonderbeek

Product Color :

White

, Multicoloured

Space:

Suitable for outdoors

Warranty period:

12 months

Material:

Glass

Finish:

Painted
Kan ik een Stringlight ook zelf combineren met andere kleuren?

Nee, we hebben enkel de witte en gekleurde versie.

Wat te doen als één lamp het niet doen?
Check of de metalen strips in de fitting op de juiste manier staan; één naar boven, één naar beneden. LET OP: eerst de stroom eraf halen dan pas checken.
Wat te doen als een lampje kapot is?
Via de pagina voor
reserveonderdelen
kunnen nieuwe lampjes worden besteld. De repair manual kan
hier
worden gedownload, maar het kapje mag alleen worden vervangen door een vakman.
Wat te doen bij kortsluiting?
De Stringlight hoort geen kortsluiting te maken, neem contact op met
info@weltevree.nl
Hoe kan ik mijn Weltevree producten het beste onderhouden?
OUR PRODUCT, USED BY OUR COMMUNITY
Mention #worldofweltevree for a chance to be featured and inspire others.
HANDMADE AND MOUTH-BLOWN
The glass shades are carefully blown by experienced glass blowers. No two shades are exactly the same, making each Stringlight a unique product. After each shade is blown, the glass is hand cut and sharp edges are rounded.
COLORED AND COATED
The colored caps are hand-sprayed on the inside. They also have a tempered coating. If you look at the caps up close, you can see slight color variations due to the manual process. Once you hang and light the Stringlight, these spots are virtually invisible.
CONNECT TO A POWER OUTLET
The Stringlight consists of a cable with 8 fittings. At one end is a (European) plug. Plug this into an outlet to light the Stringlight. At the other end of the cable is a sturdy metal hook. This allows you to attach the Stringlight to a pole, branch or other object.
"The Stringlight turns any location into a special spot. The open space around your tent will become your garden, a place underneath the trees is transformed into a living room and an industrial hall becomes a restaurant. The glass lamp shades turn a standard flat cable into a charming lamp cord for indoor and outdoor use."
Floris Schoonderbeek