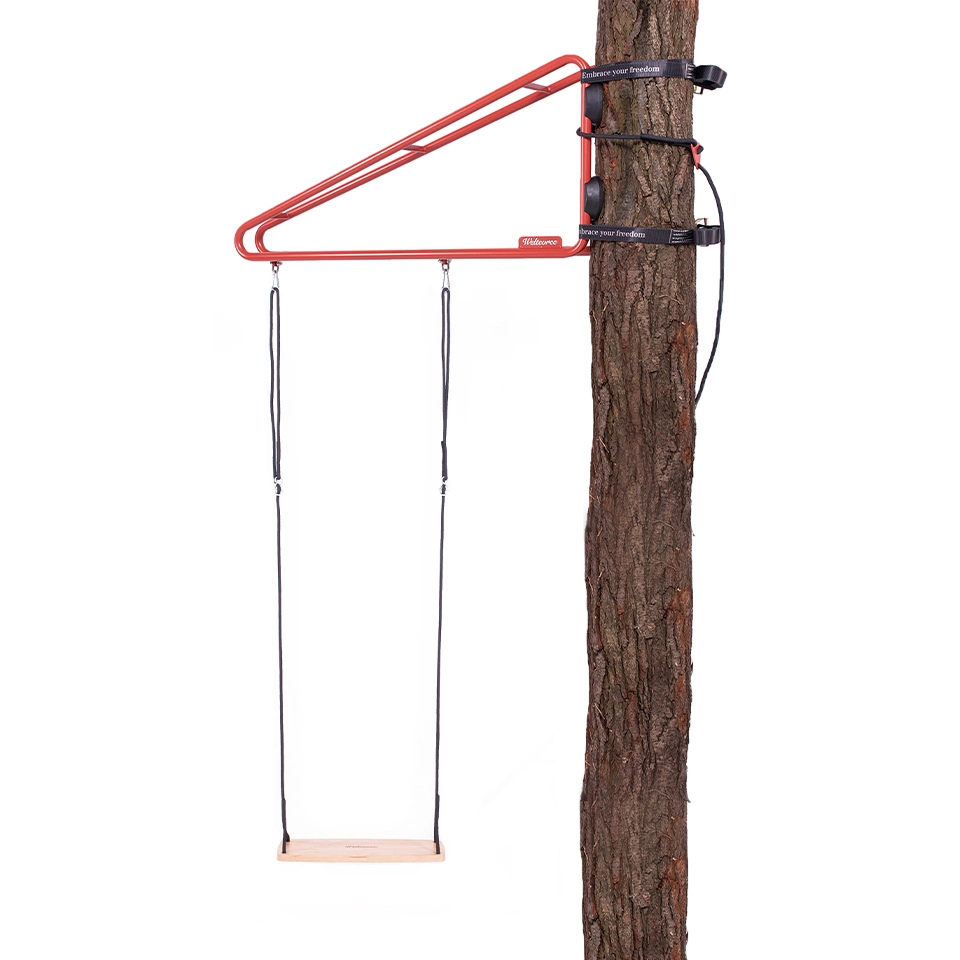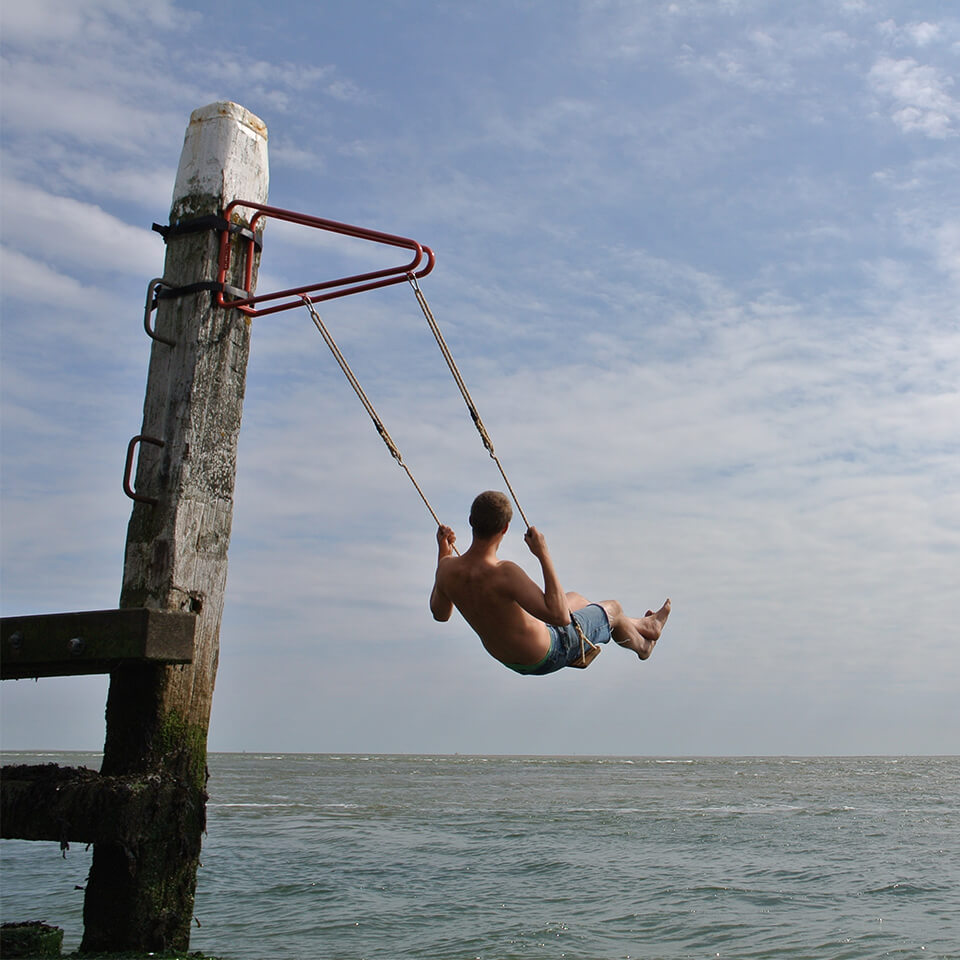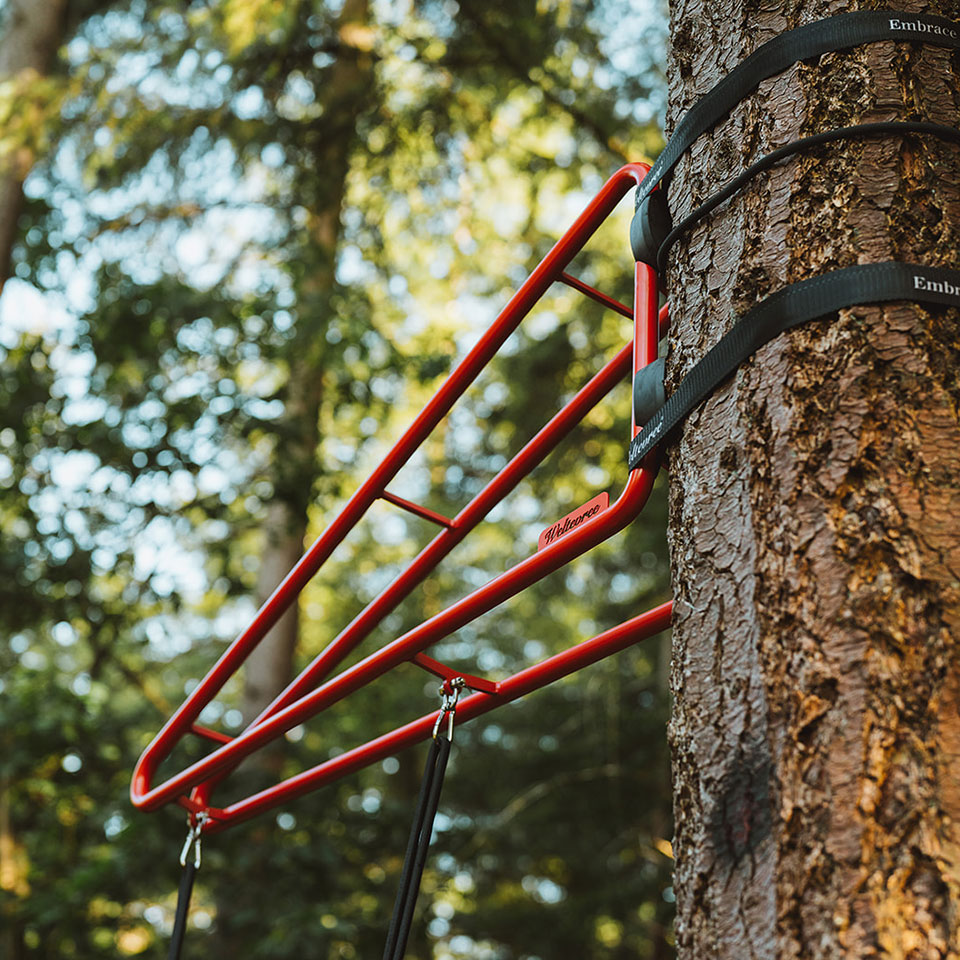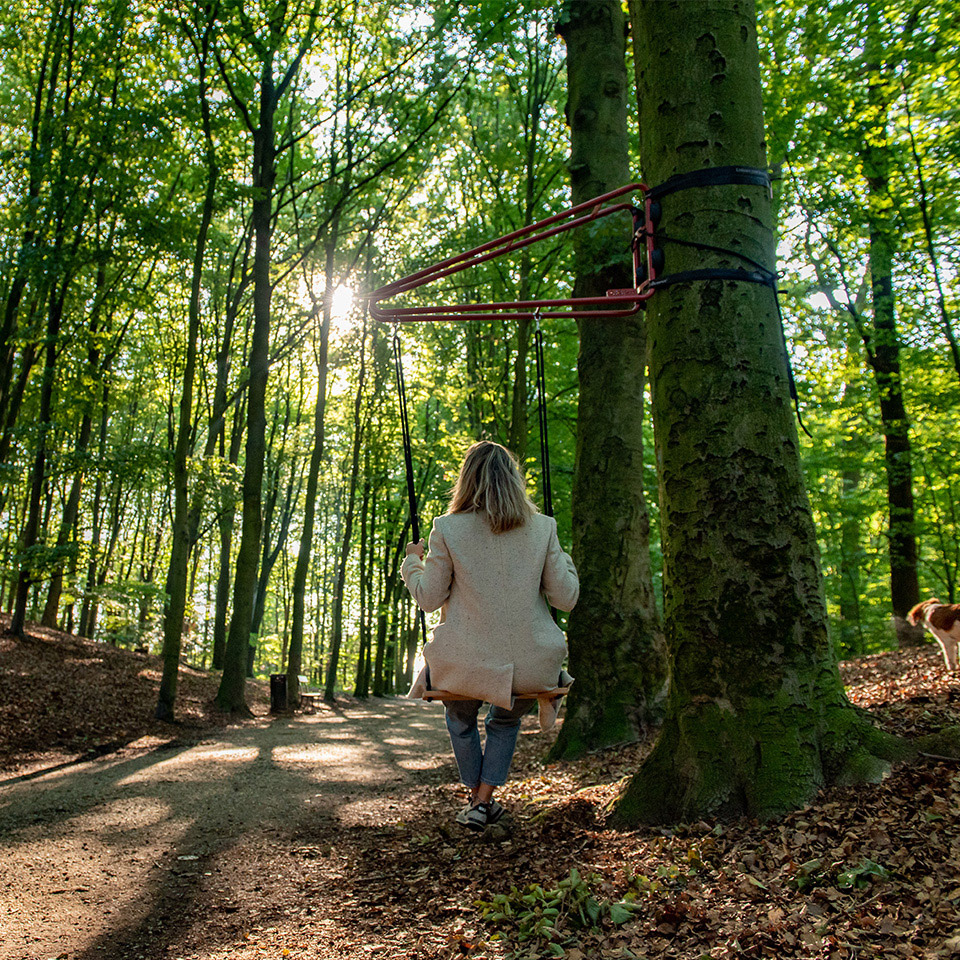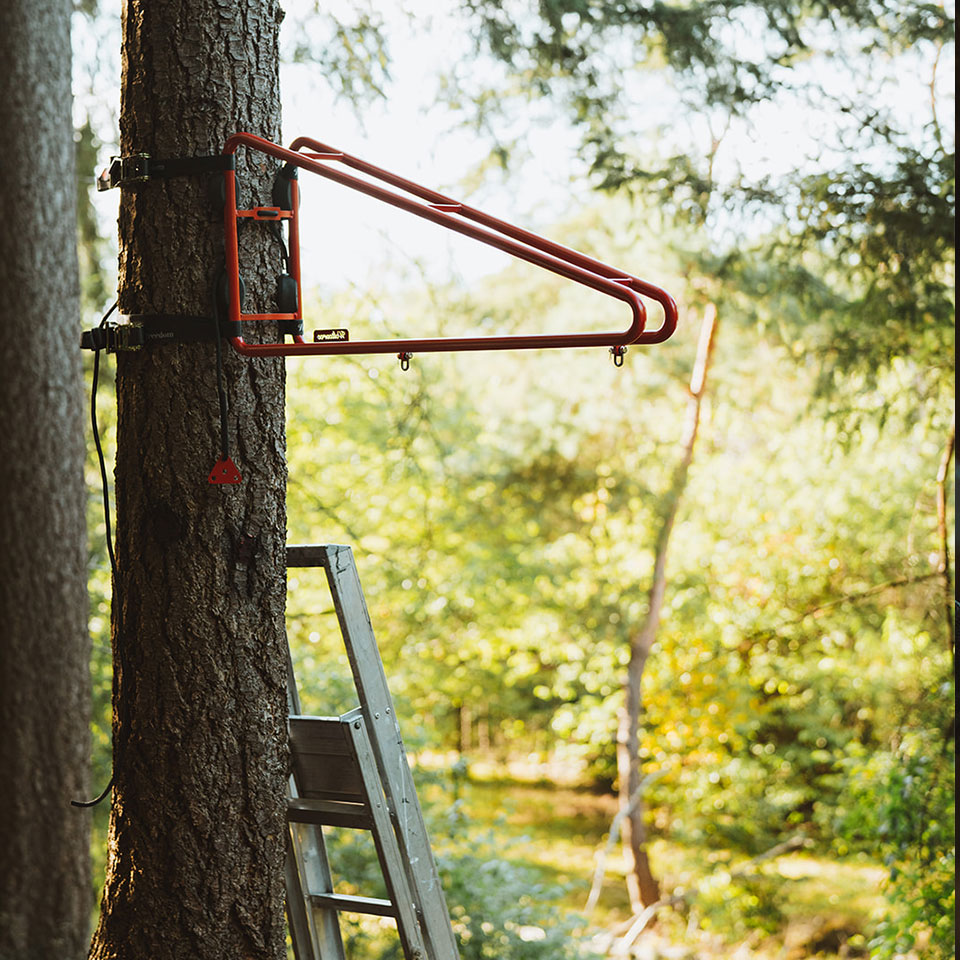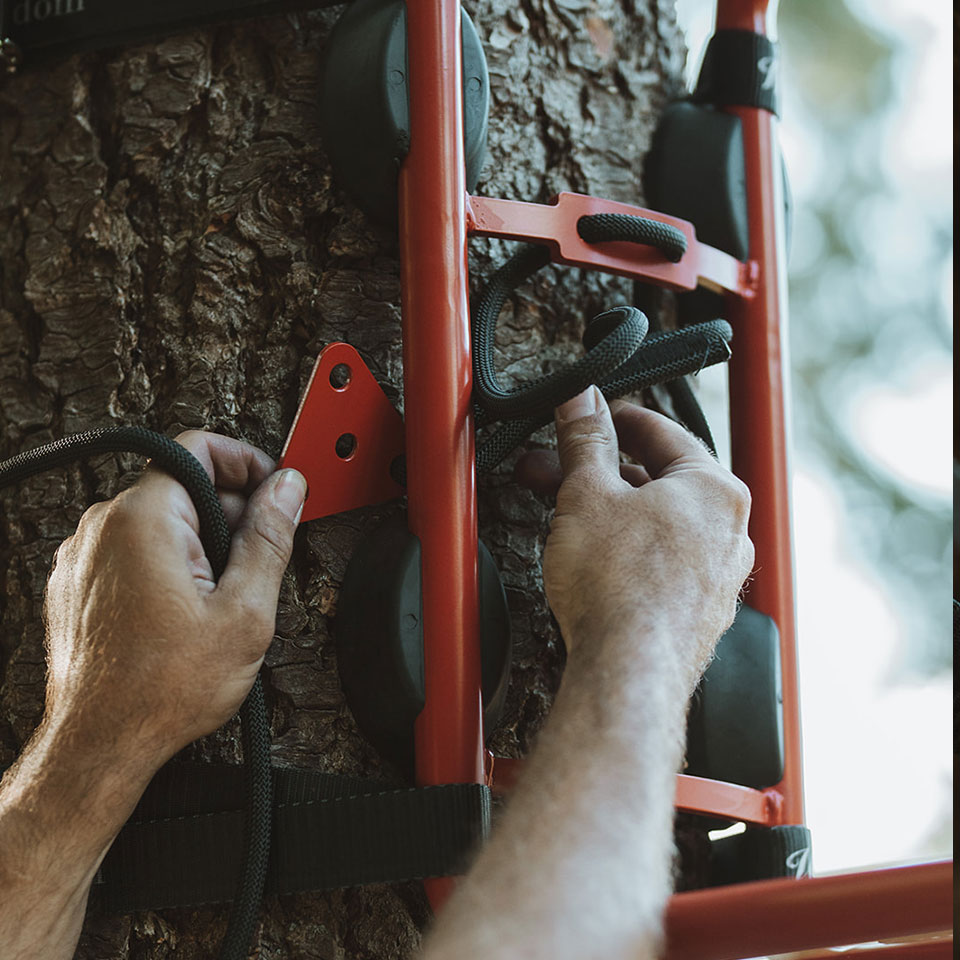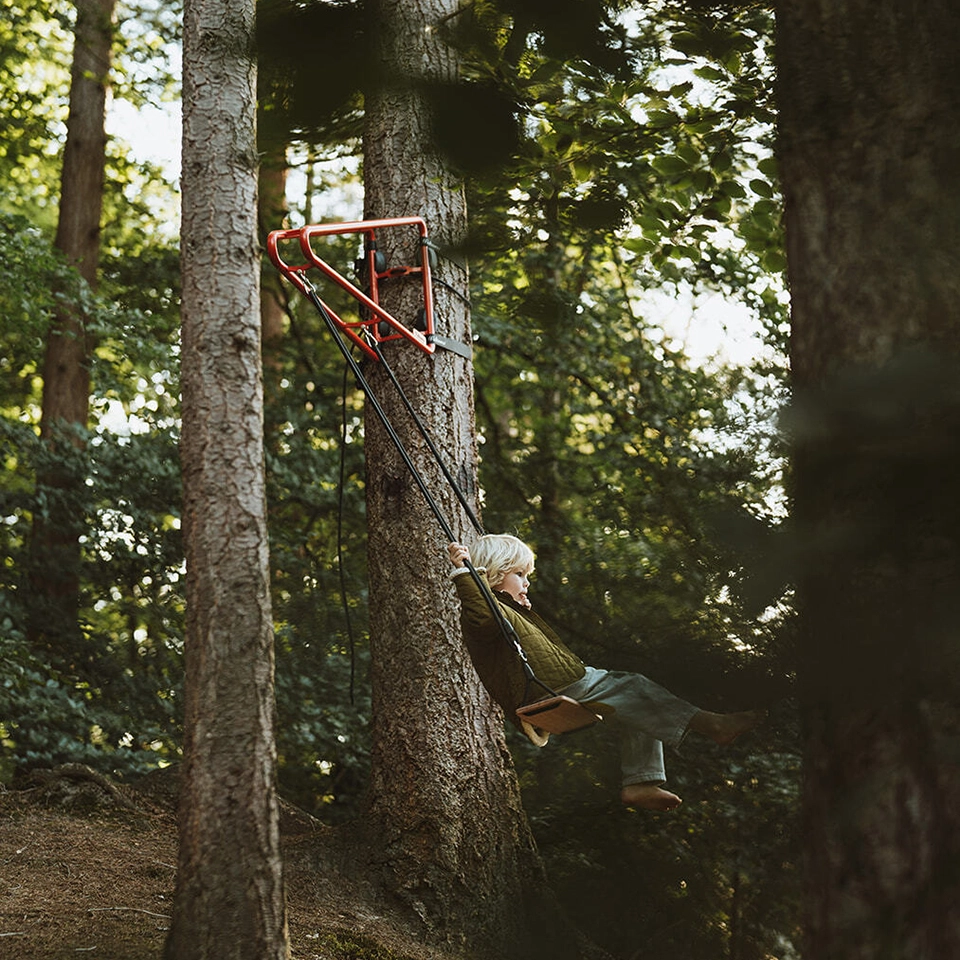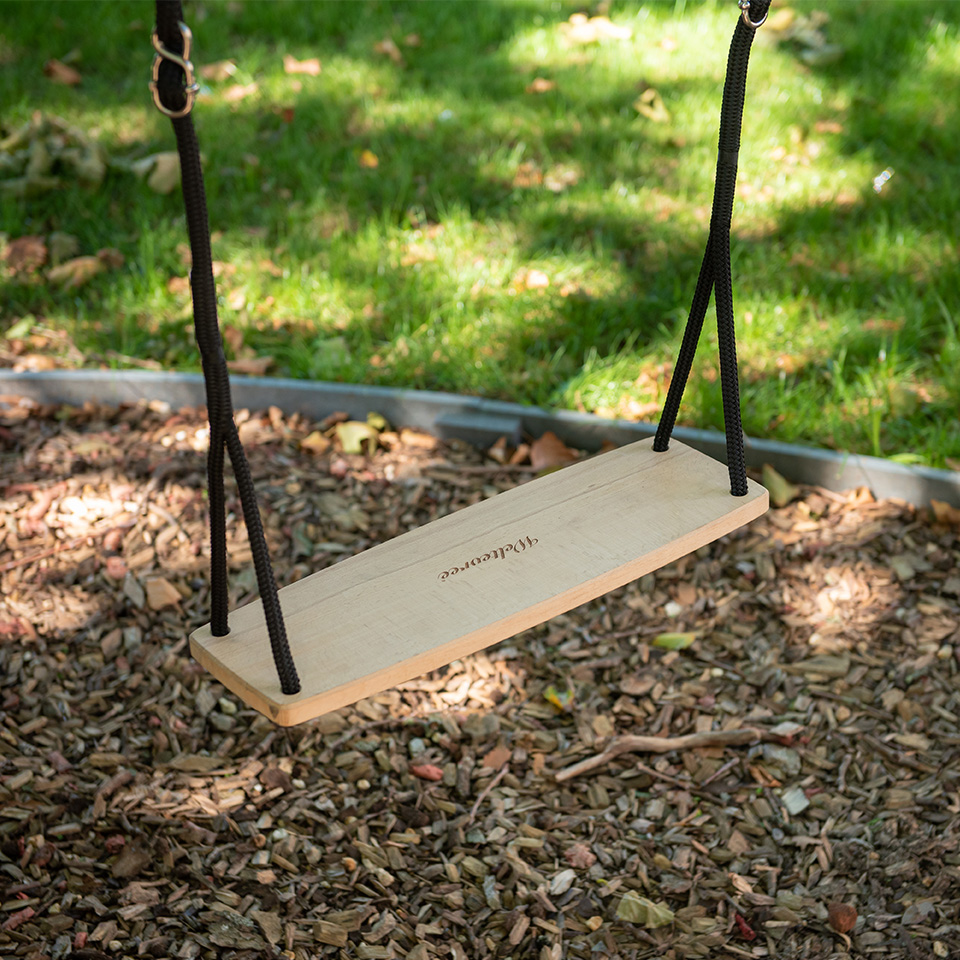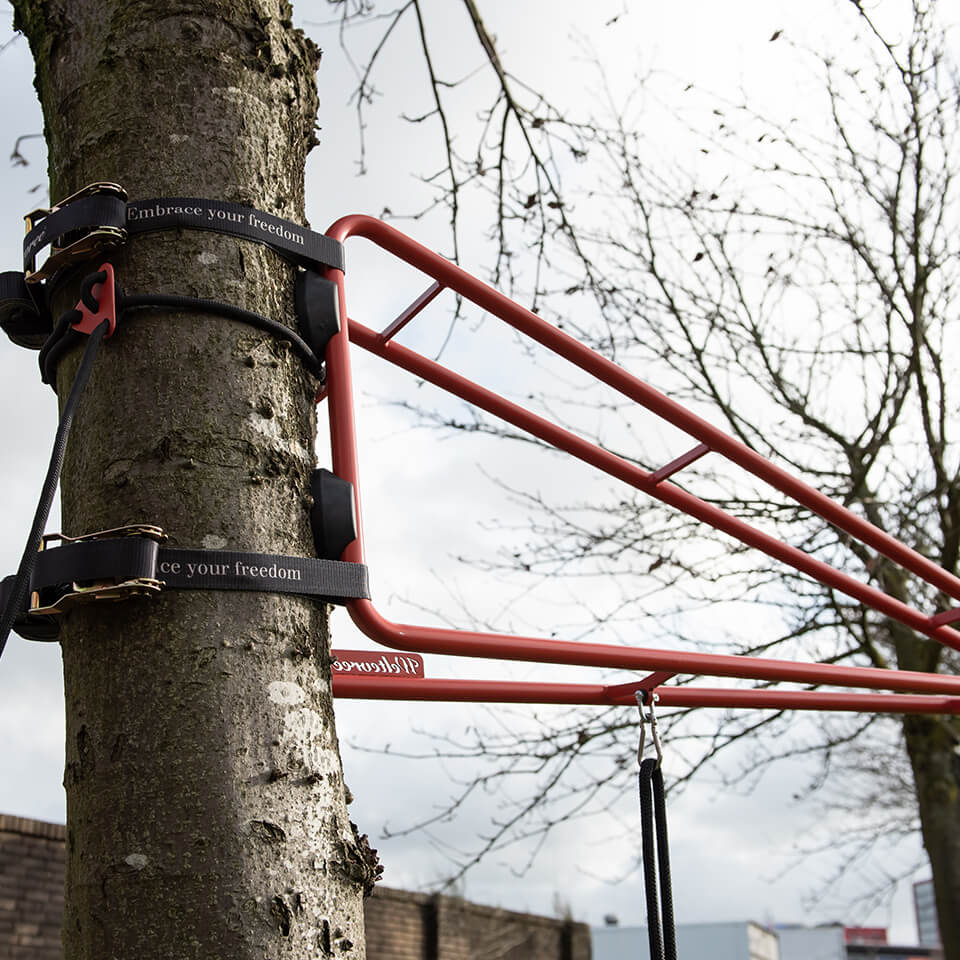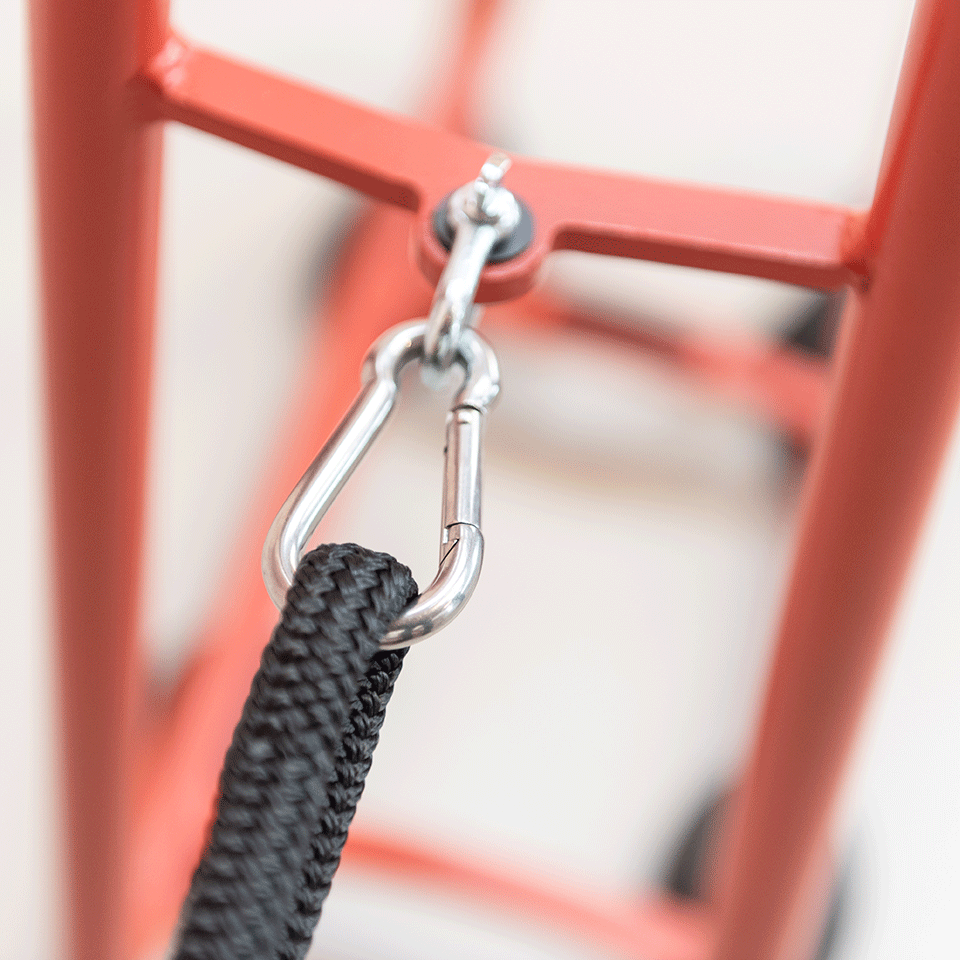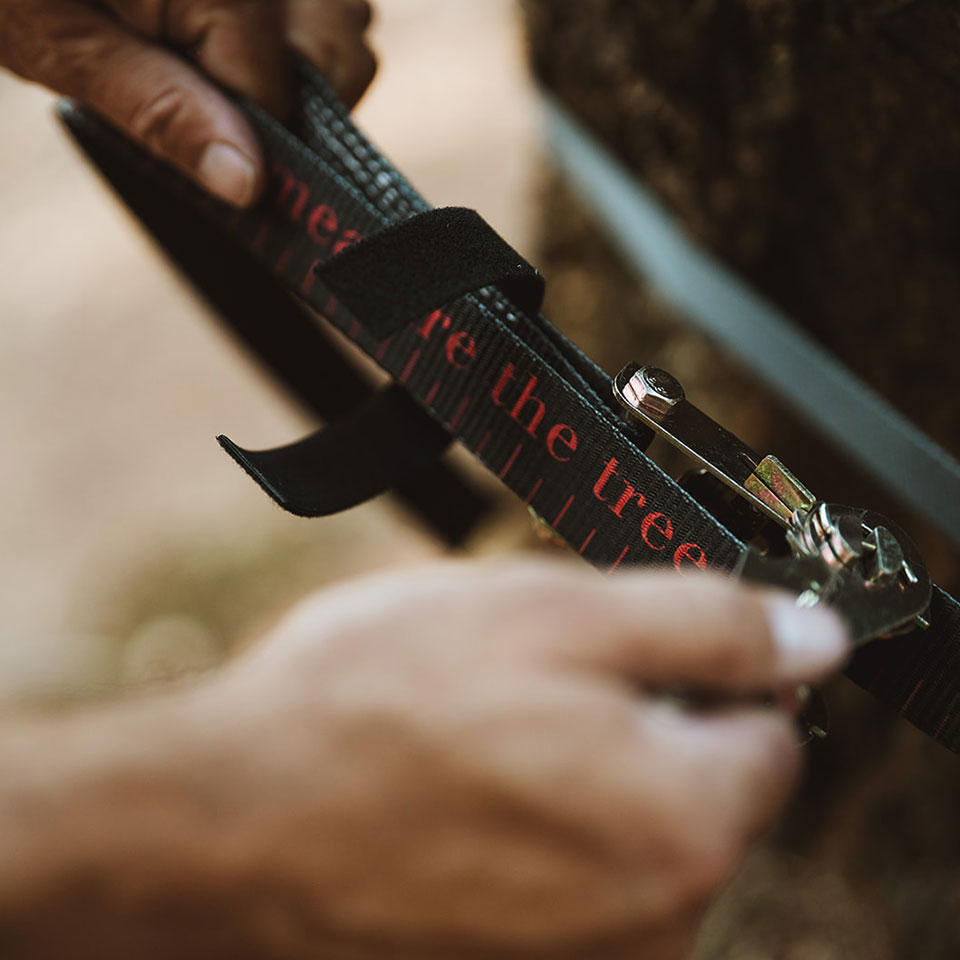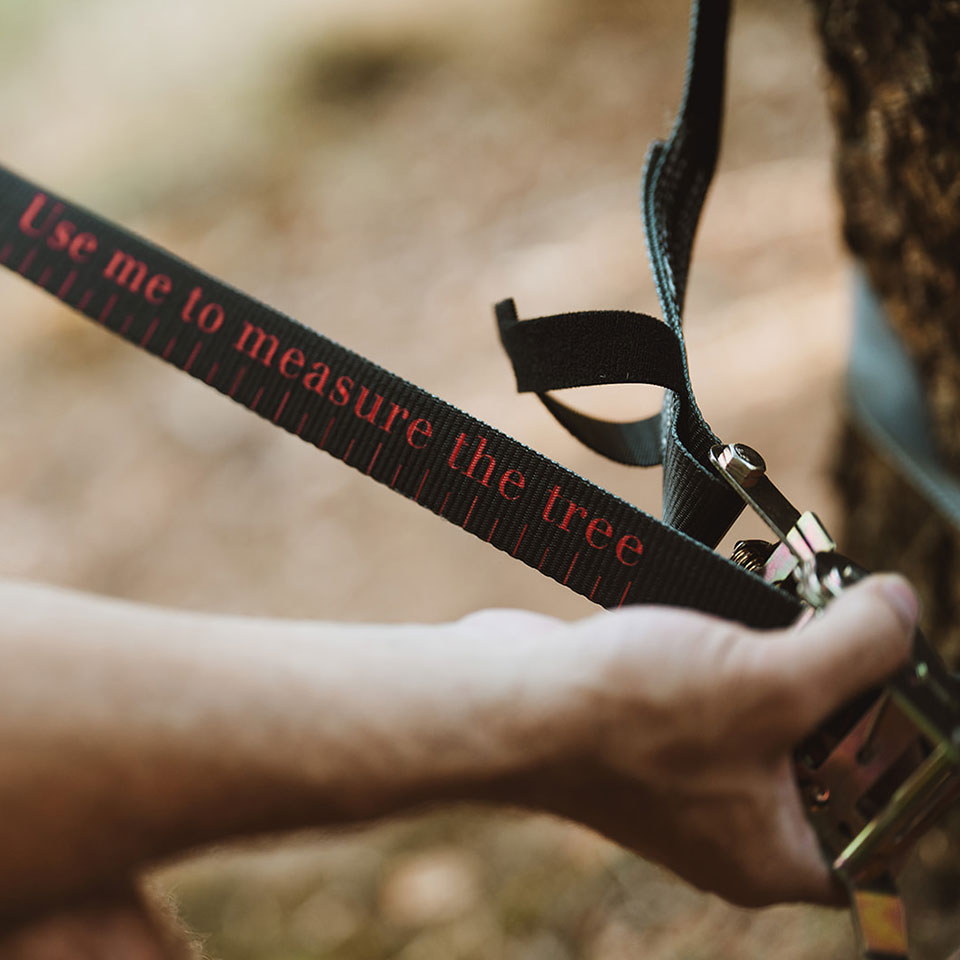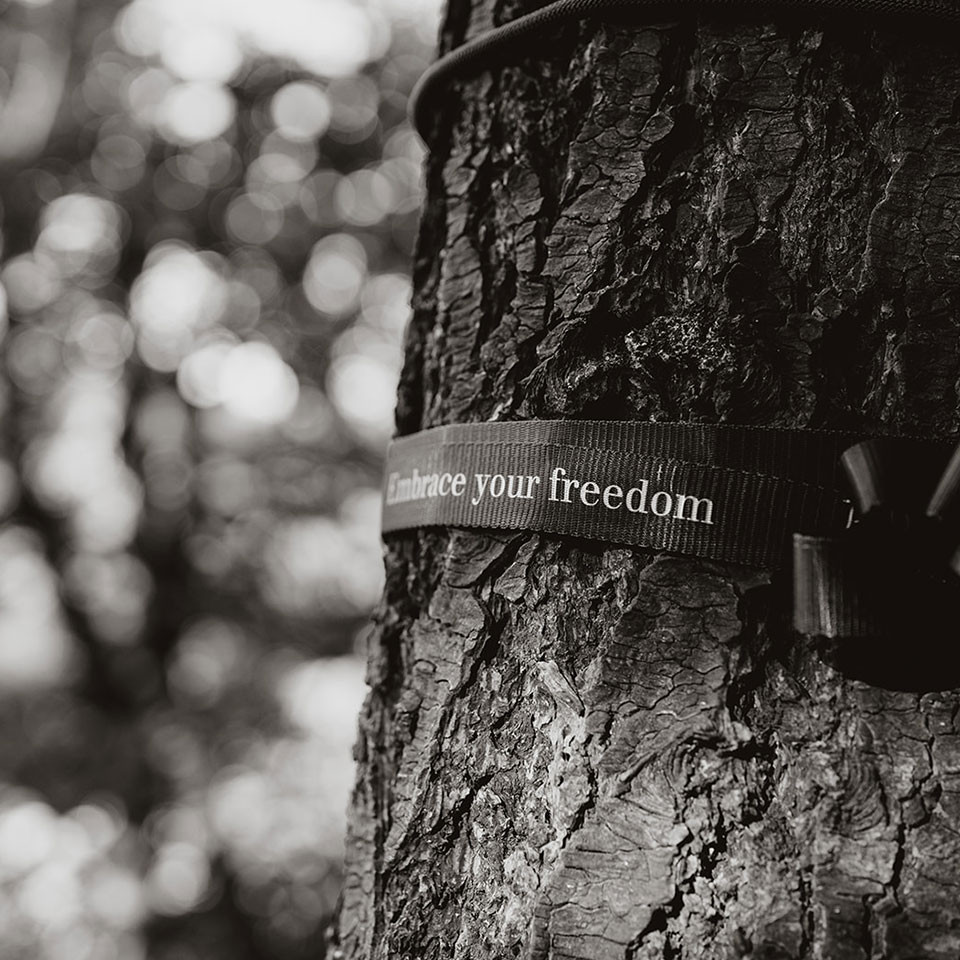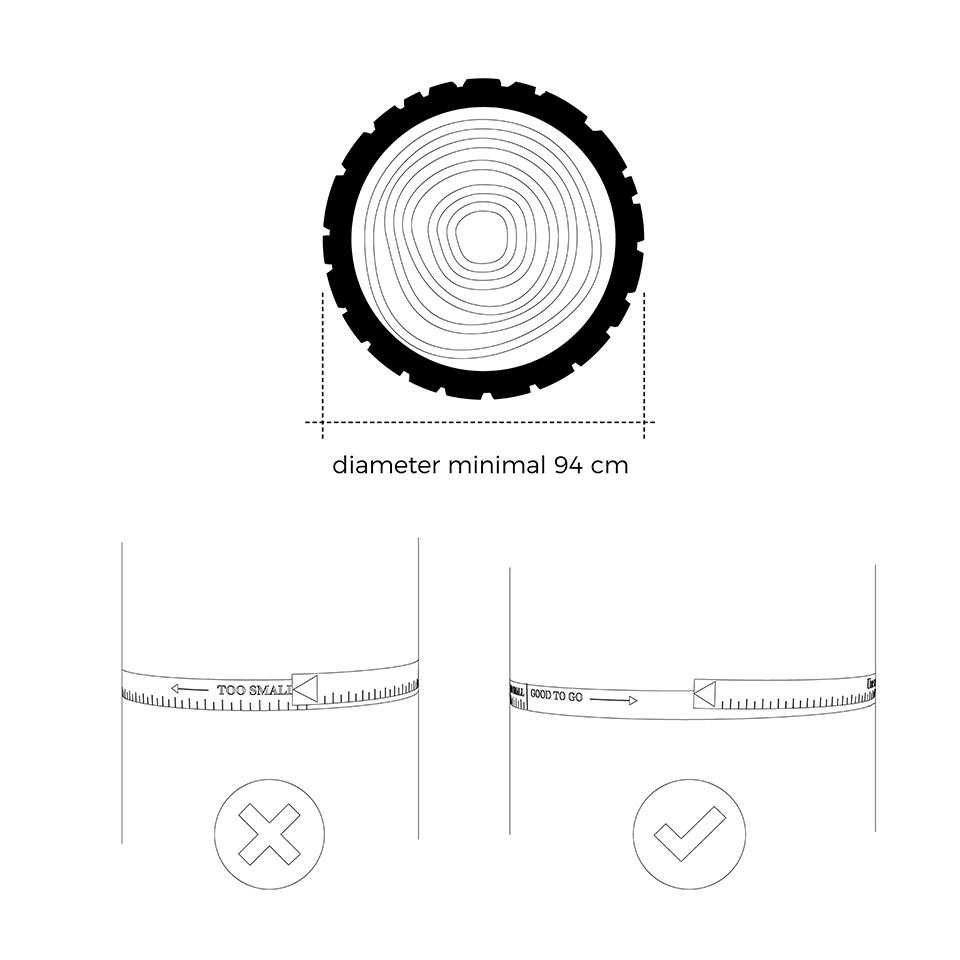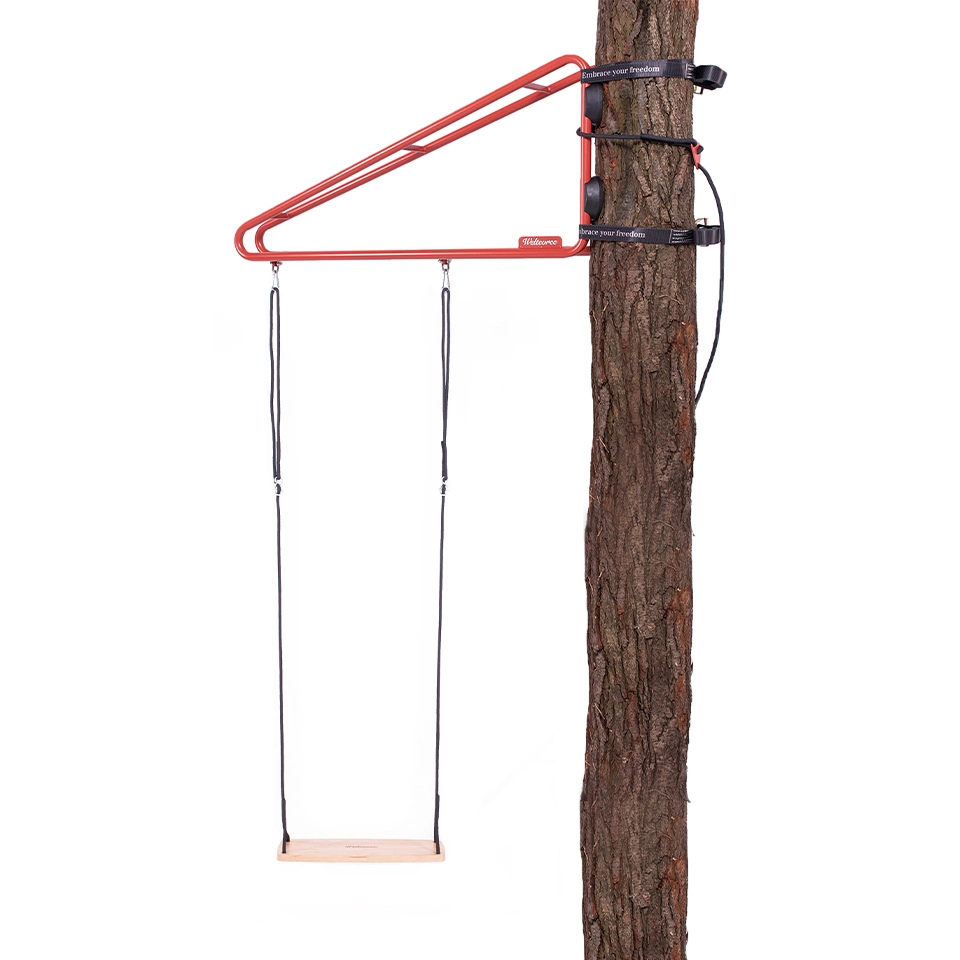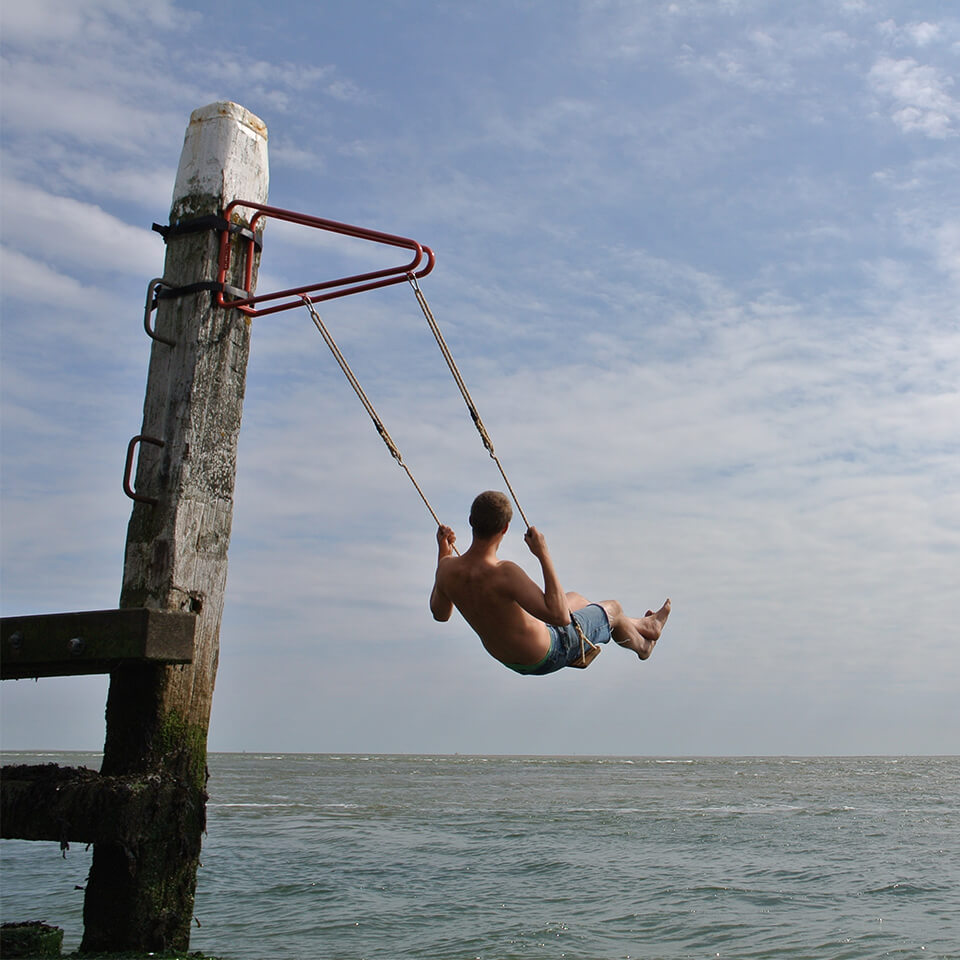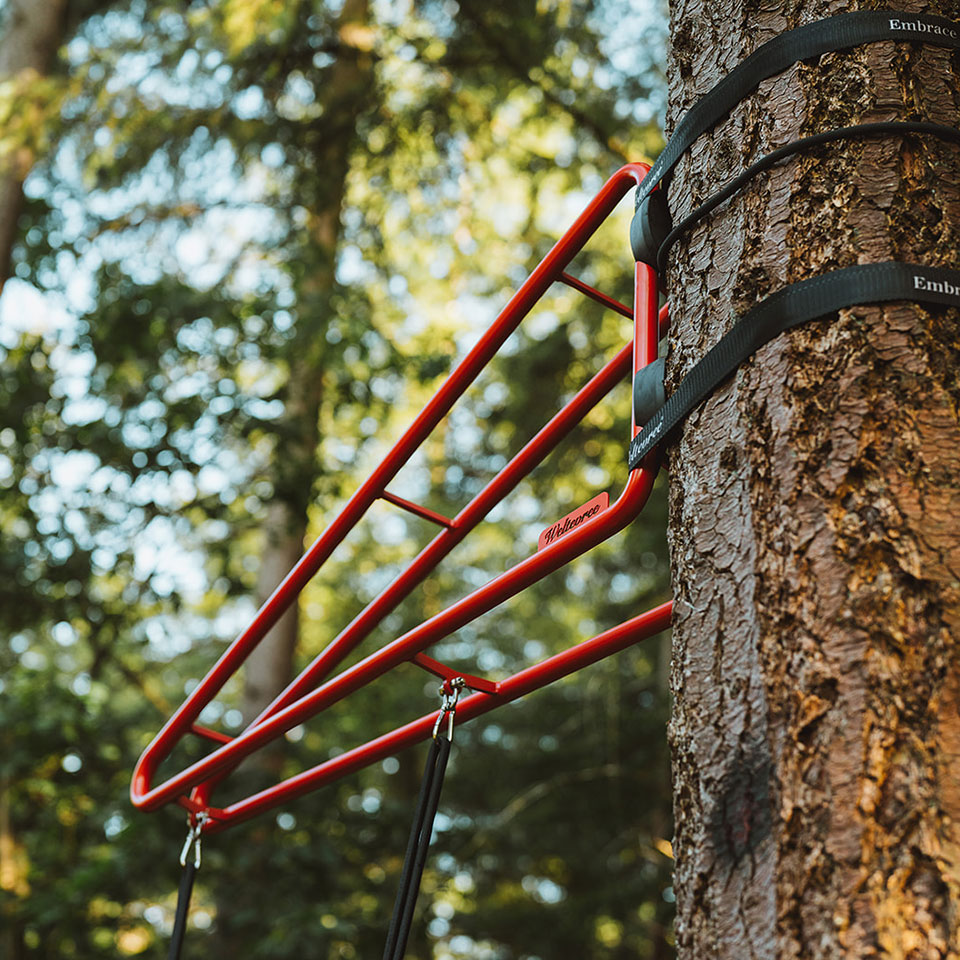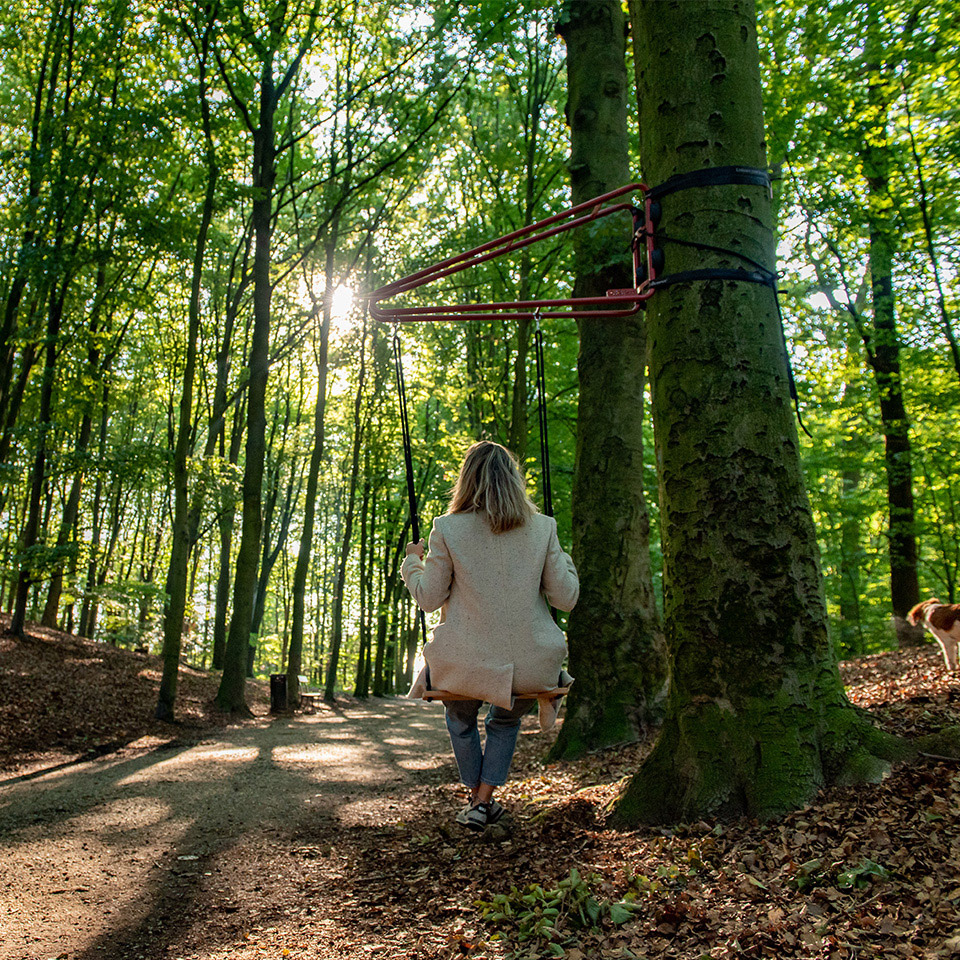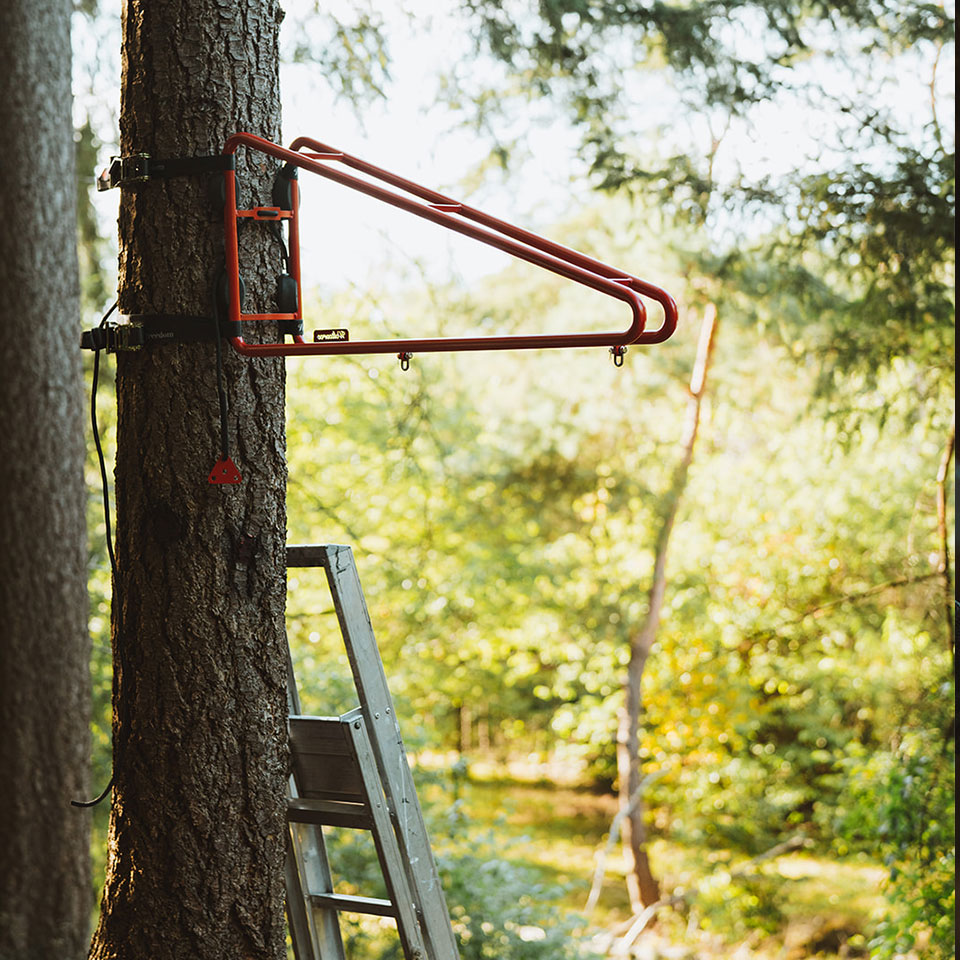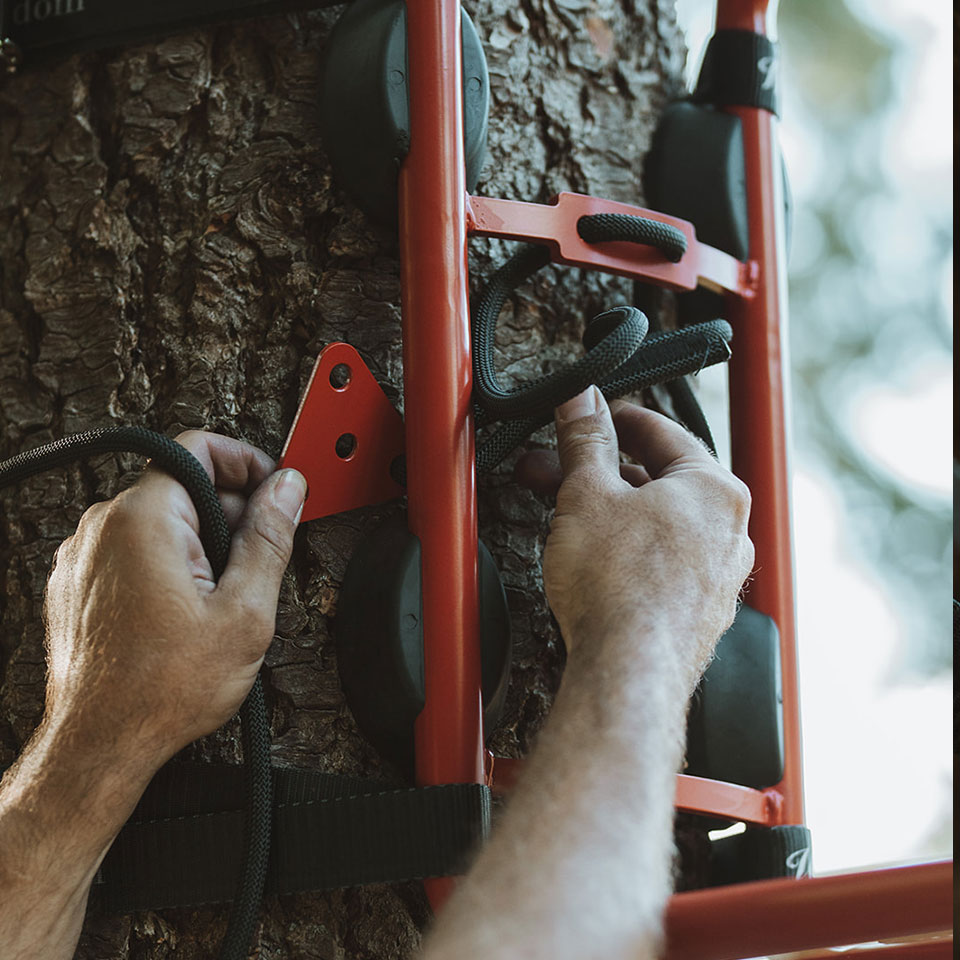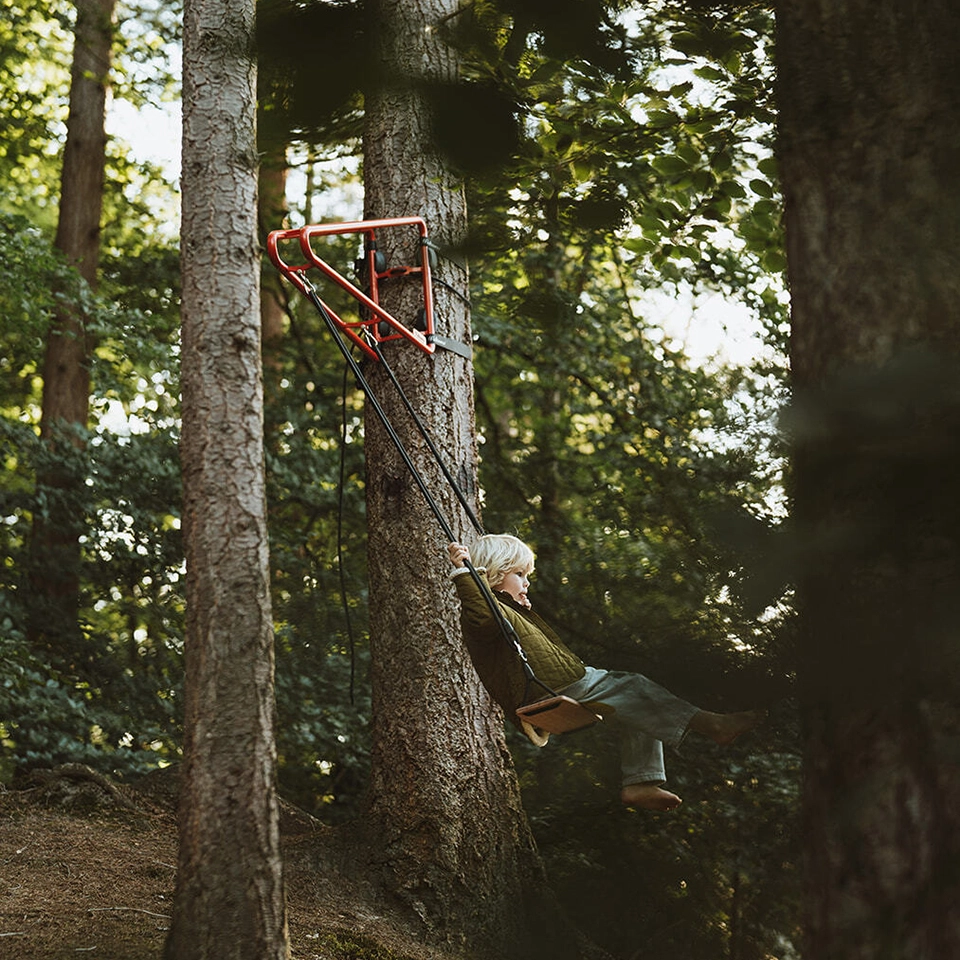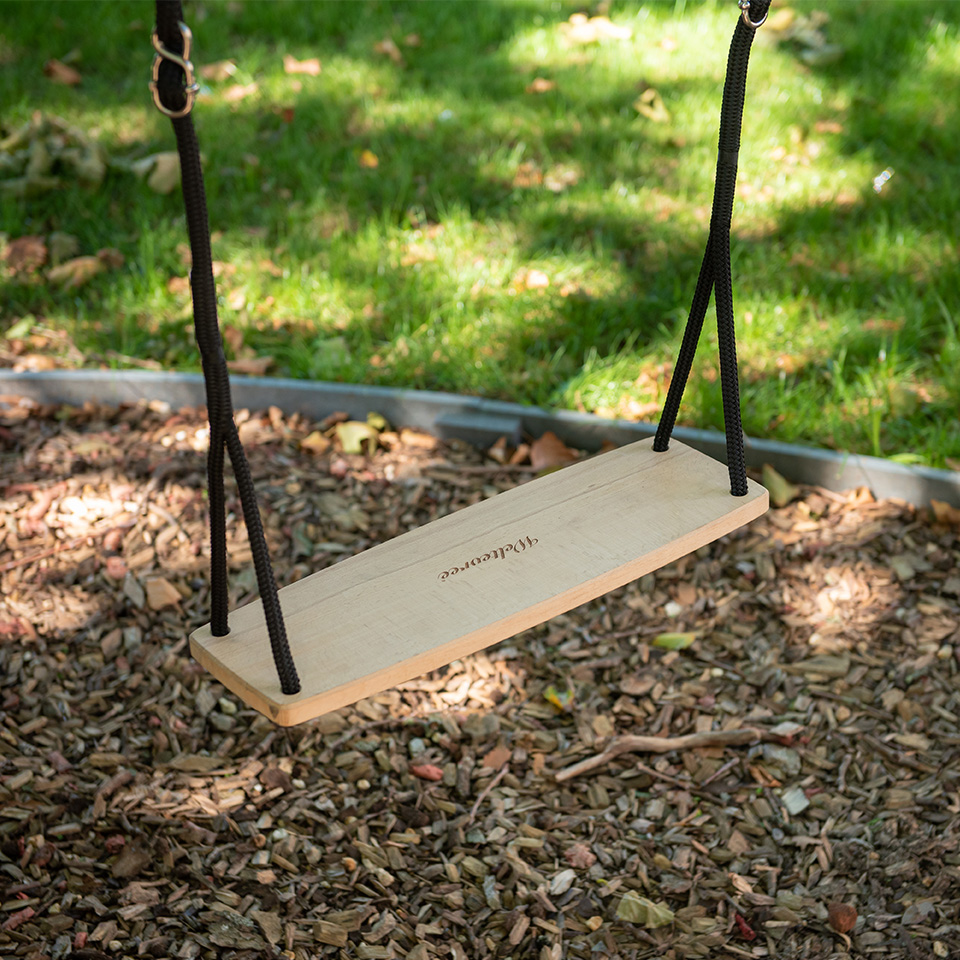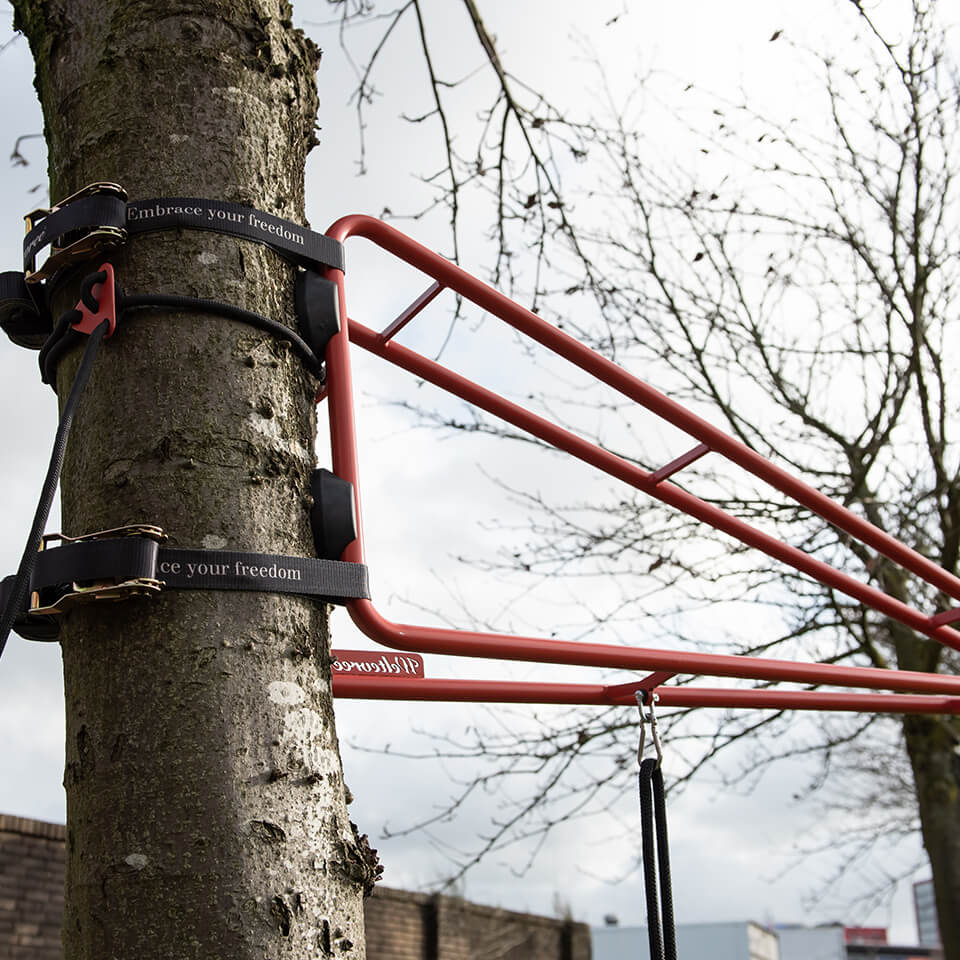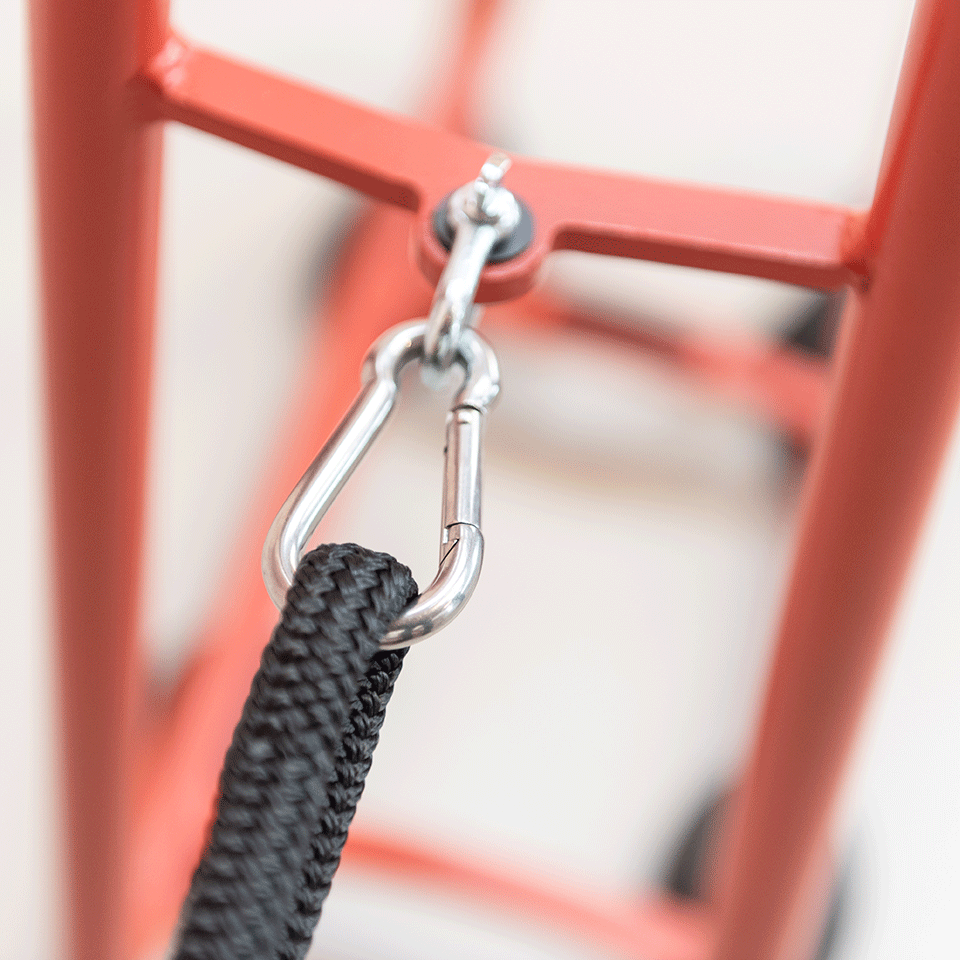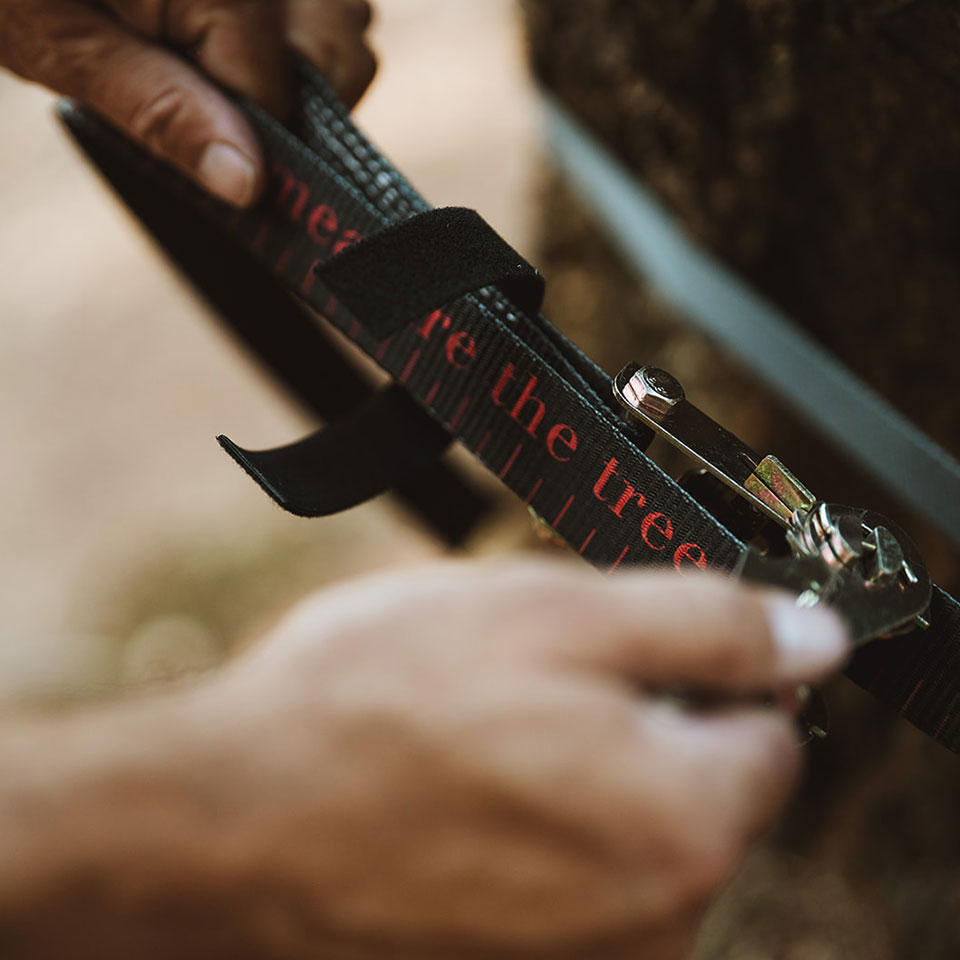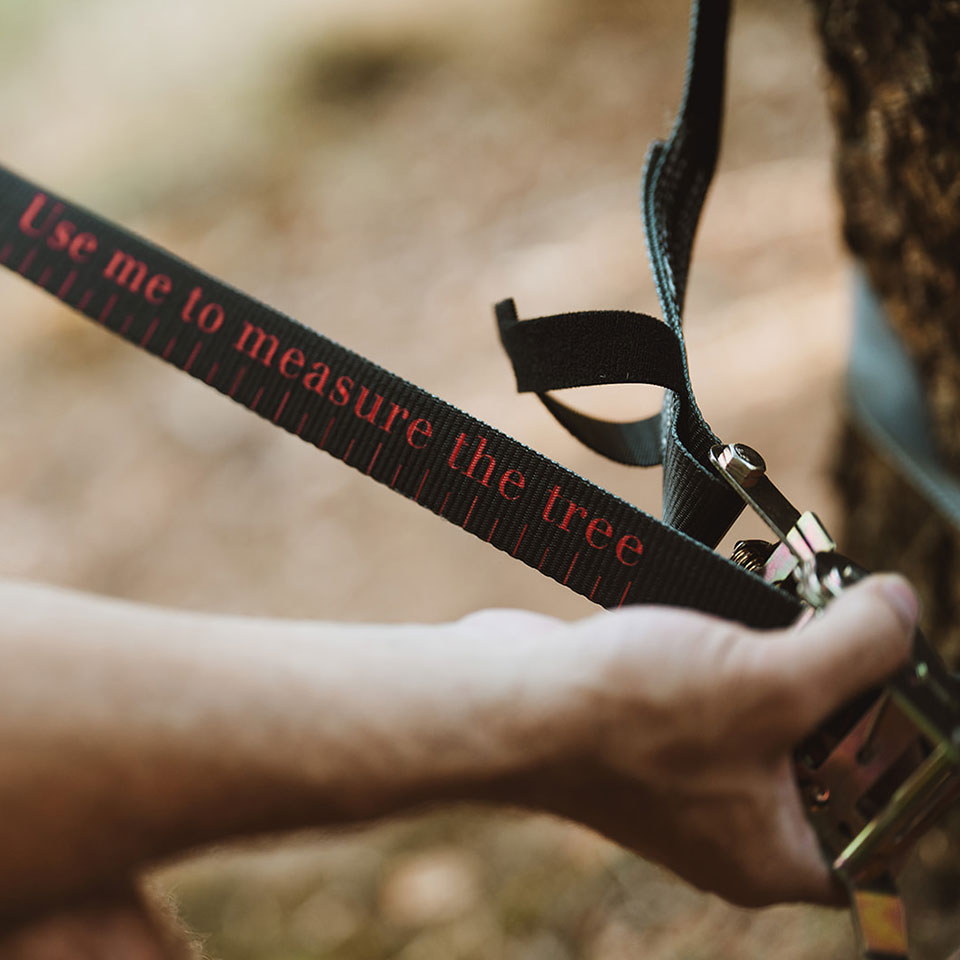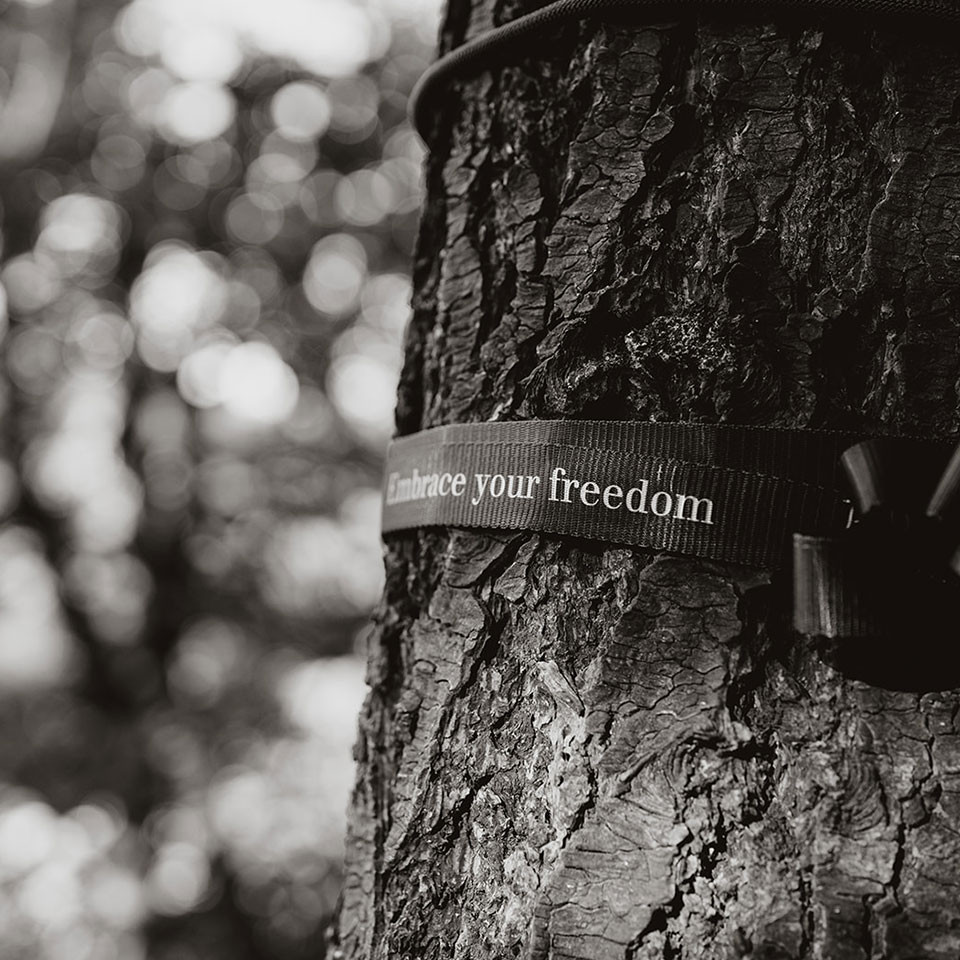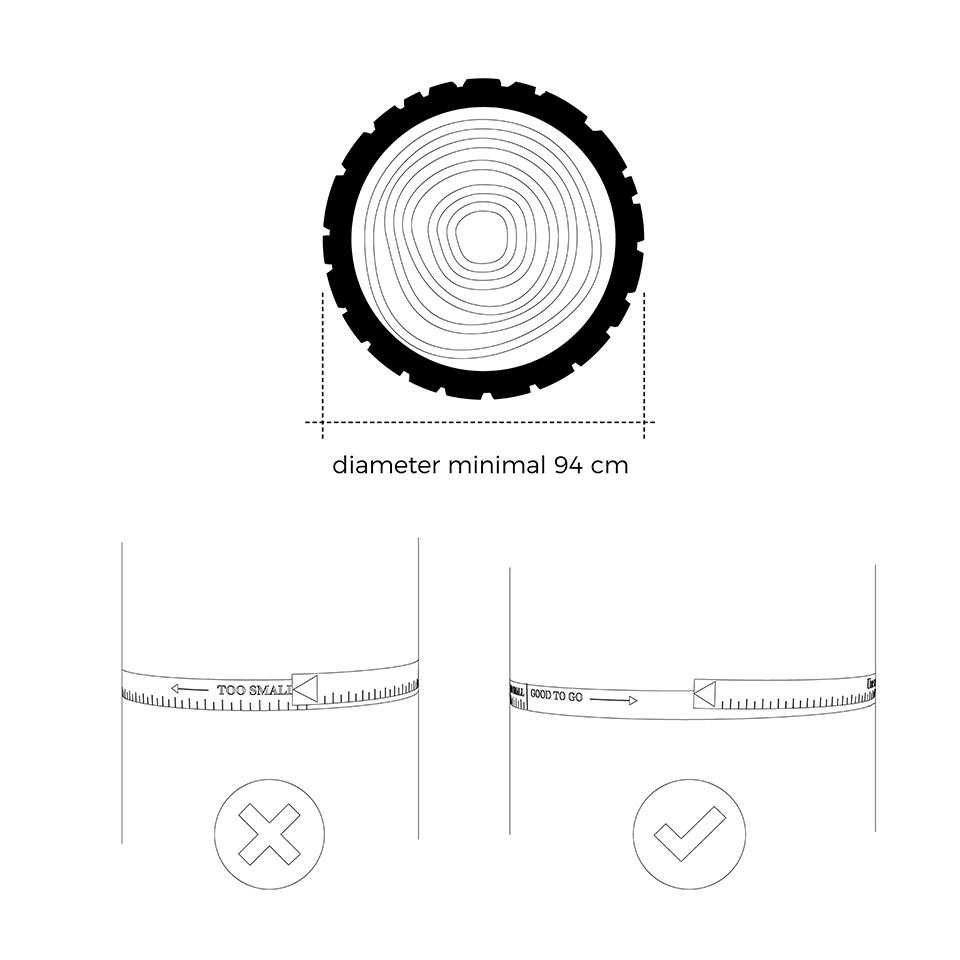 The Swing, designed by Thor ter Kulve, turns any tree into a playground. The straps used to attach the Swing are suitable for trees or poles up to two meters circumference. Simply attach the swing to a pole or tree and discover your surroundings from a new perspective. A wonderful way to put your thoughts aside or have fun with the kids.
For a tree thicker than 2 meters in circumference we have
extra long straps,
these are available separately in the webshop.
There are 4 guidelines for the Swing:

The swing has a maximum load capacity of 100 kg.
For domestic use only.
Designed for outdoor use only.
Due to choking hazard not suitable for children under 3 years of age.
| | |
| --- | --- |
| EAN: | 8719274201434 |
| Length: | 1200 mm |
| Width: | 230 mm |
| Weight: | 13 kg |
| Designer: | Thor ter Kulve |
| Space: | Suitable for outdoors |
| Warranty period: | 12 months |
| Material: | Steel |
| Finish: | Powdercoated |
What is the maximum allowable weight?

The allowed weight is 100kg.





What tree thickness is the swing suitable for?

The swing can be used with the normal straps around a tree of 94-204 centimeters circumference. And for a thicker tree up to 4 meters we have longer straps available.




Can the product rust if there is a scratch on it?

No the product cannot rust because it is galvanized under the paint layer.




How can I maintain my Weltevree products in the best way?
3D-VIEW CONFIGURATOR
Visualise your products with a simple click and place it instantly in augmented reality in your garden. Experience online products in your own space through webAR.
PLAYGROUND WHEREVER YOU WANT
The Swing is a mobile swing that you can attach to a tree or pole of your choice. Whether you want to swing in the city, nature or in your own backyard, it is important to do so safely. Therefore, look carefully at the condition of the tree or pole and make sure it has a circumference between 94 and 204 centimeters. Now attach the Swing and enjoy the fun of swinging.
SIMPLE DESIGN
Thor van Kulve's design consists of a steel triangle, tension straps, a wooden swing and two ropes. The combination between these simple elements allows you to hang a swing in any location. Be sure to always keep a safe distance from objects: at least 2 meters from obstacles and 35 centimeters above the ground.
EMBRACE YOUR FREEDOM
We see swinging as a great way to get rid of your day-to-day worries. Leave your phone and other thoughts behind and swing as high as you can. That's why the Swing is not only for kids, but definitely for adults too! The maximum weight is 100 kg.
"My daily goal is to challenge public spaces and turn them into a playground. The Swing is the ultimate way to experience freedom."
Thor ter Kulve
OUR PRODUCT, USED BY OUR COMMUNITY
Mention #worldofweltevree for a chance to be featured and inspire others.