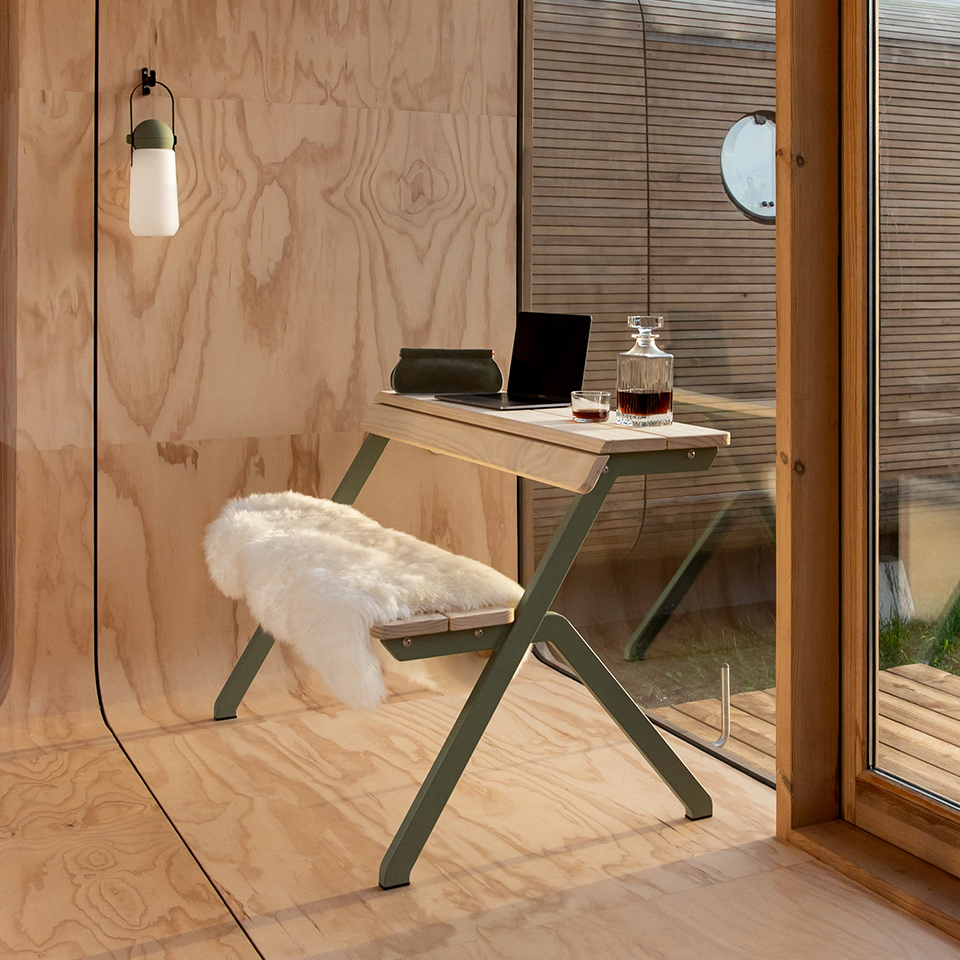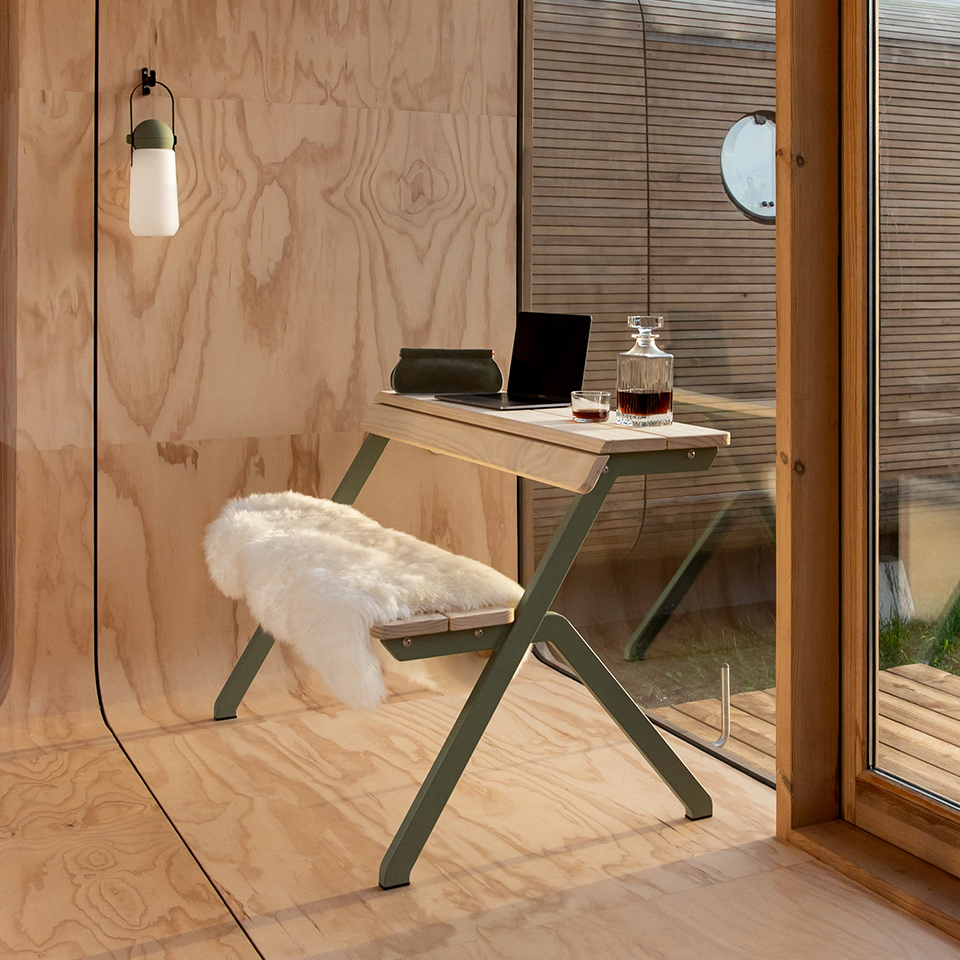 This product is currently unavailable. Would you like to be notified when this product is back in stock? Please enter your email address below and we will keep you informed.
Accessories
Complete the set with our matching accessories.
---
The Tablebench is an ideal workplace, but can also function as a terrace-, garden-, balcony table or bench. The multifunctionality makes the Tablebench a perfect fit for multiple spaces. The base has been finished with a powder coated layer protecting it from rust. Where would you place our Tablebench?
The Tablebench is available in a two and four seater version with a larchwood finish. The two seater Tablebench is 110 cm wide, 75,5 cm deep, 77 cm high and weighs 25 kilos. Seating starts at 47 cm. Available in RAL 7033. To extend the life of your furniture, it is good to give it an
oil treatment
once a year.
EAN:

8719274201472

Length:

750 mm

Width:

1100 mm

Height:

780 mm

Weight:

40 kg

Designer:

Jaïr Straschnow

Space:

Suitable for outdoors

Warranty period:

12 months

Material:

Larch Wood

, Steel

Finish:

Powdercoated

, Untreated
Can the product rust if there is a scratch on it?
No the product cannot rust, because the products are galvanized under the paint layer.
How can I maintain my Weltevree products in the best way?
OUR PRODUCT, USED BY OUR COMMUNITY
Mention #worldofweltevree for a chance to be featured and inspire others.
SPACE-SAVING DESIGN
The Tablebench is similar to a picnic table which is cut in half. This makes for a very space-saving piece of furniture. You can put it against a wall or fence. When there's more space available you can easily combine two or more tables or add chairs on the other side of the table.
BACKREST
One edge of the tabletop is bended. This bended board is located on the side of the seat. It serves as a comfortable backrest when facing away from the table.
HALF A TABLE, DOUBLE THE POSSIBILITIES
The Tablebench is a space-saving table that is suitable for use indoors and outdoors. Work, dine and relax all at the same table. Combine two to create even more possibilities.
"Space is a resource and it is scarce. I'm a big fan of multifunctional furniture that help us use this resource better. Once a product can successfully fulfill more than one function it has even more reason to exist."
Jair Straschnow