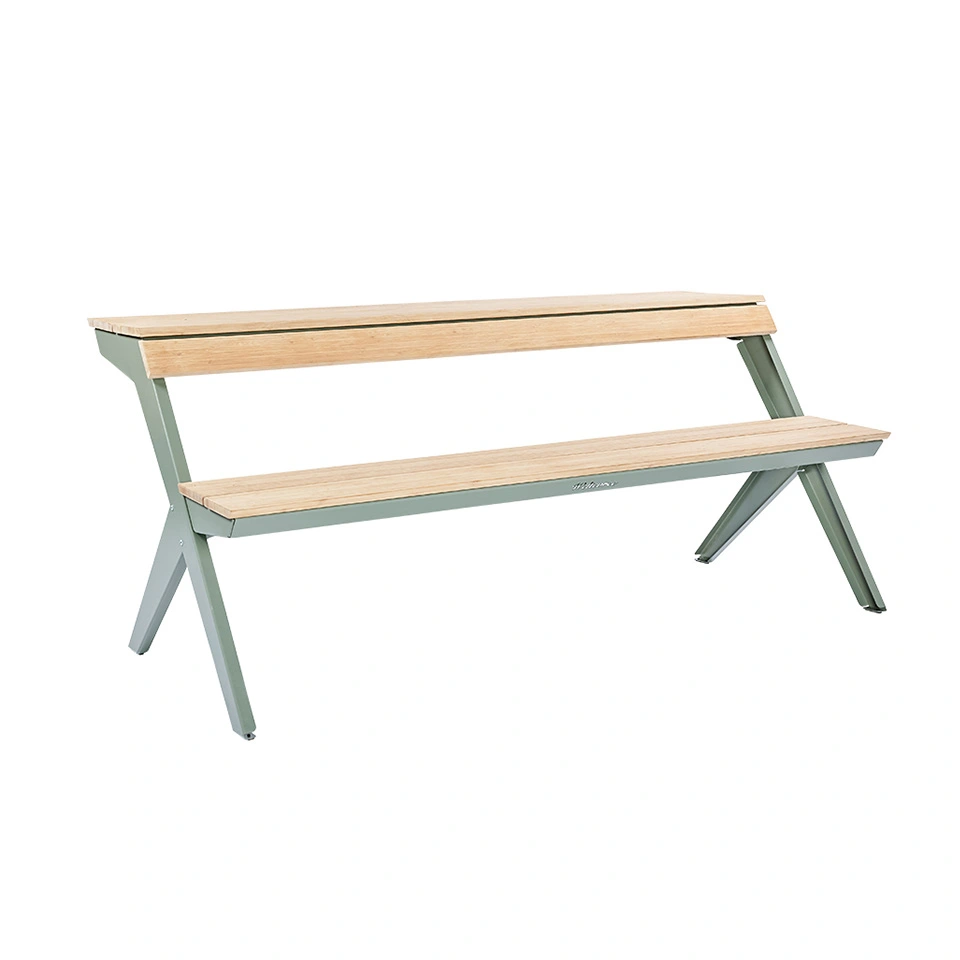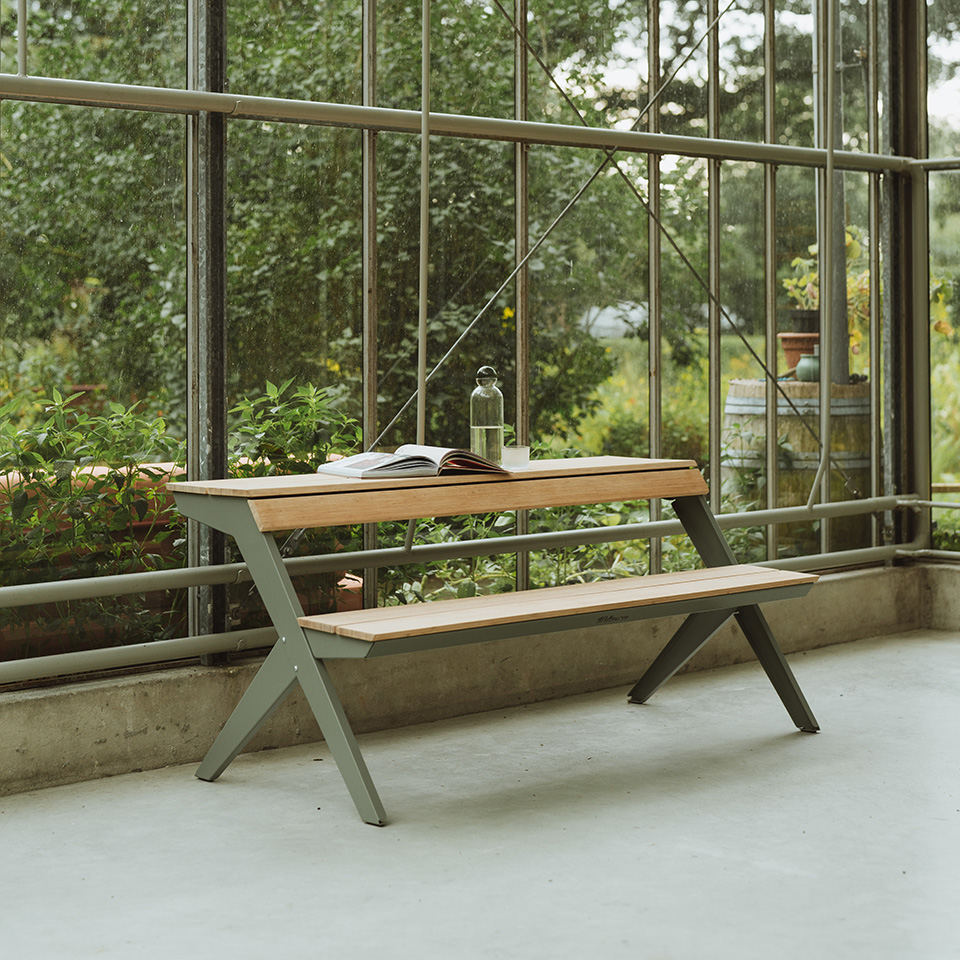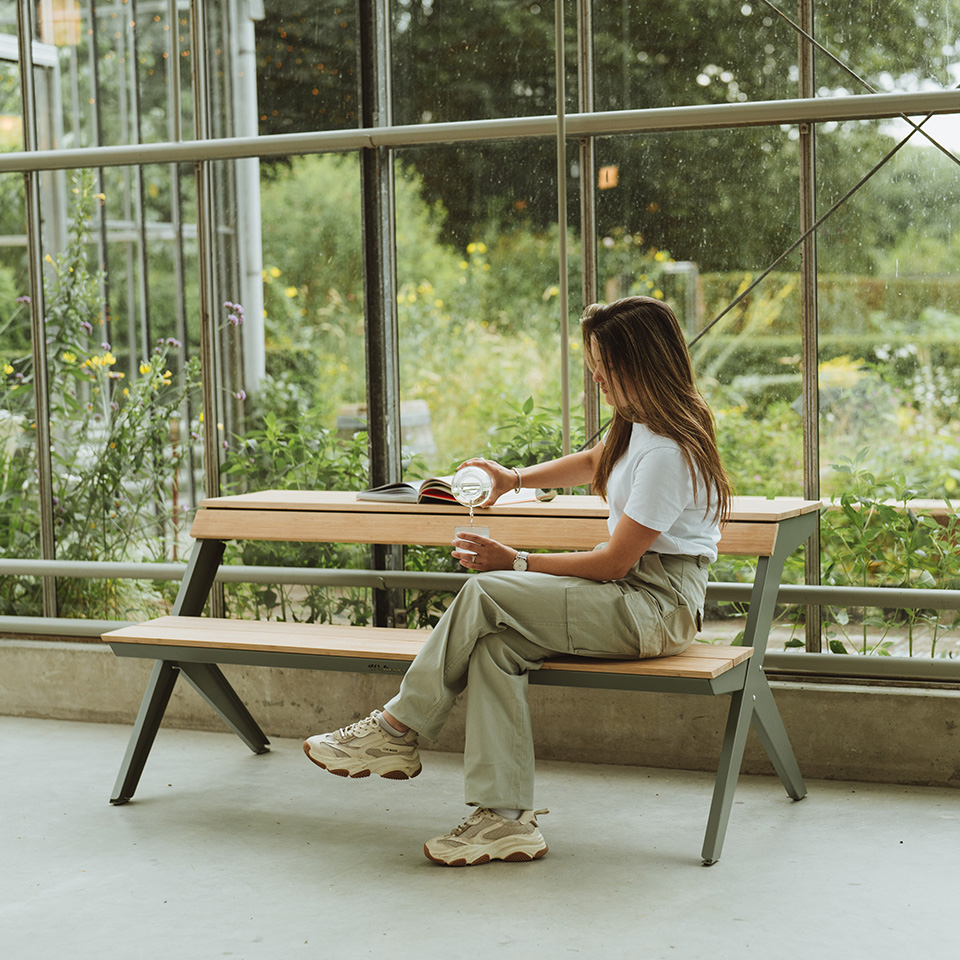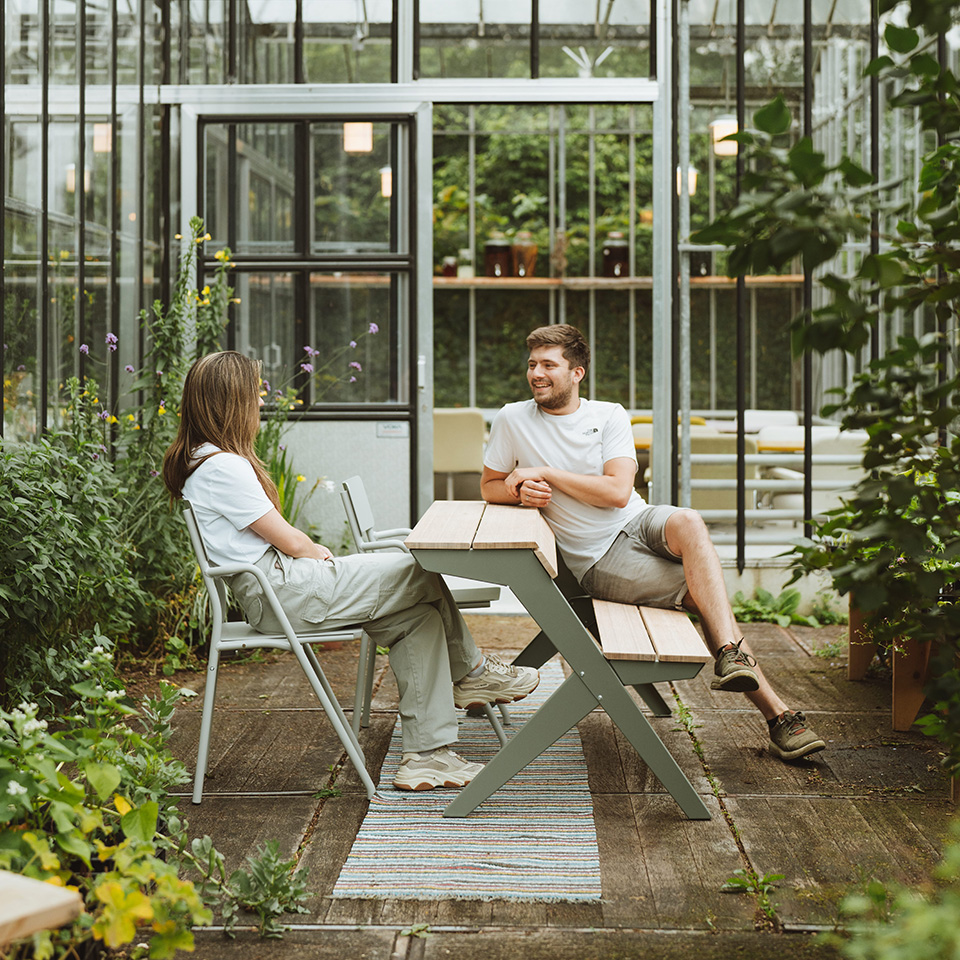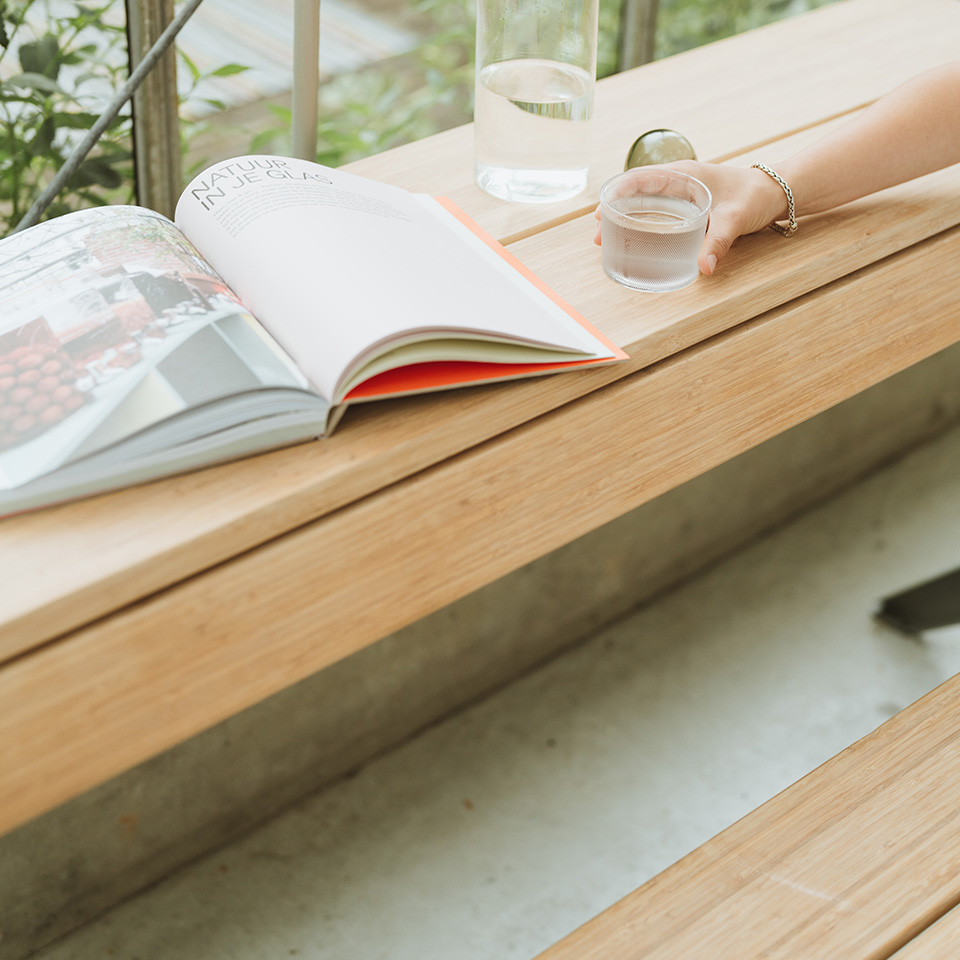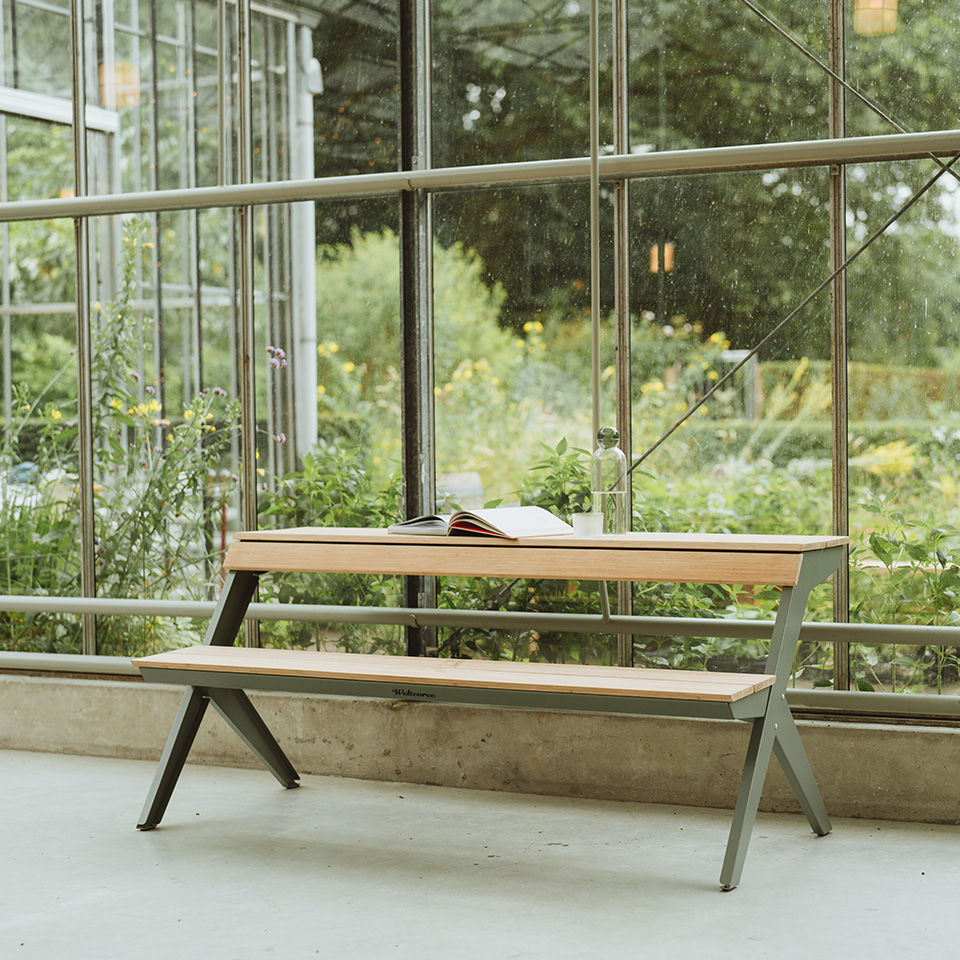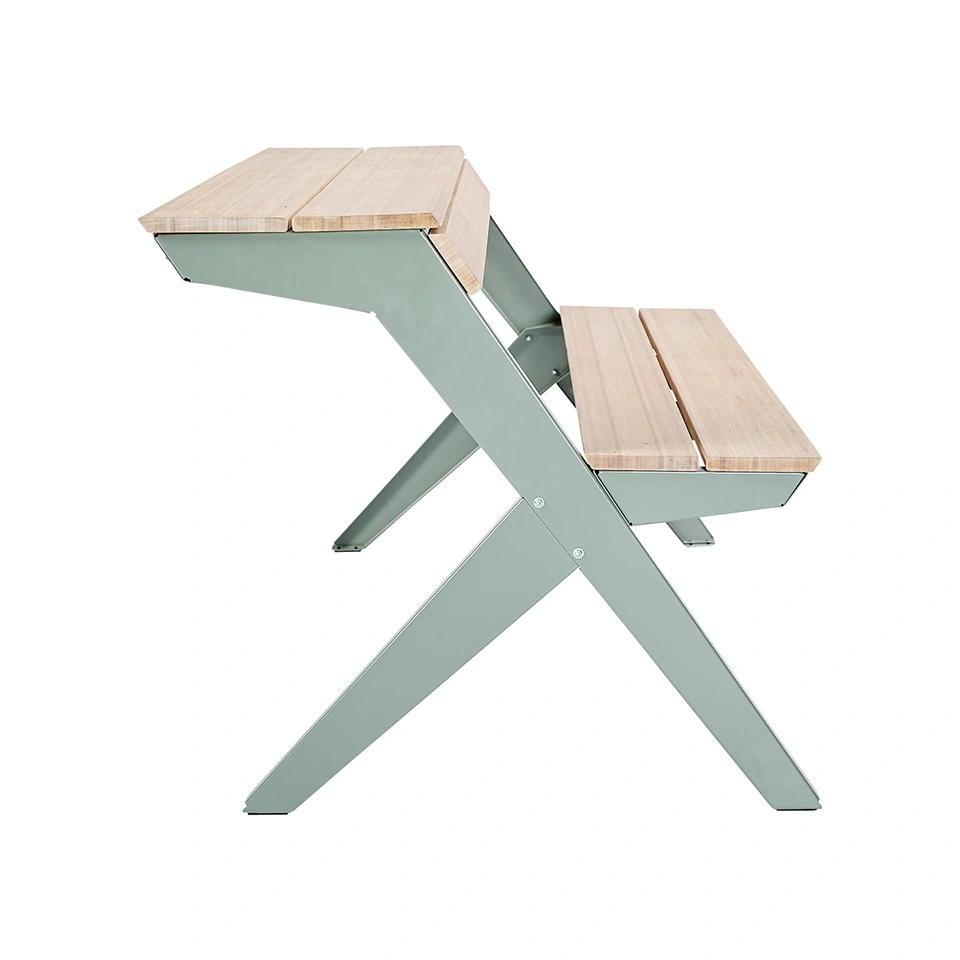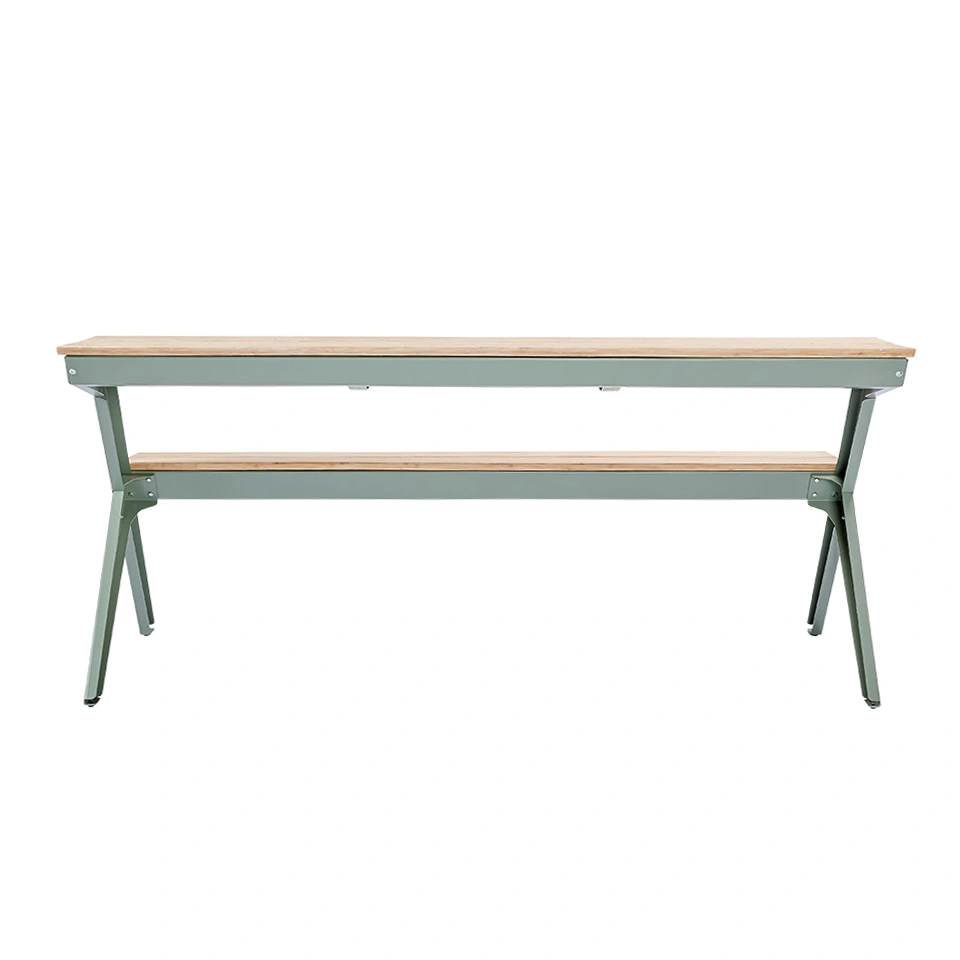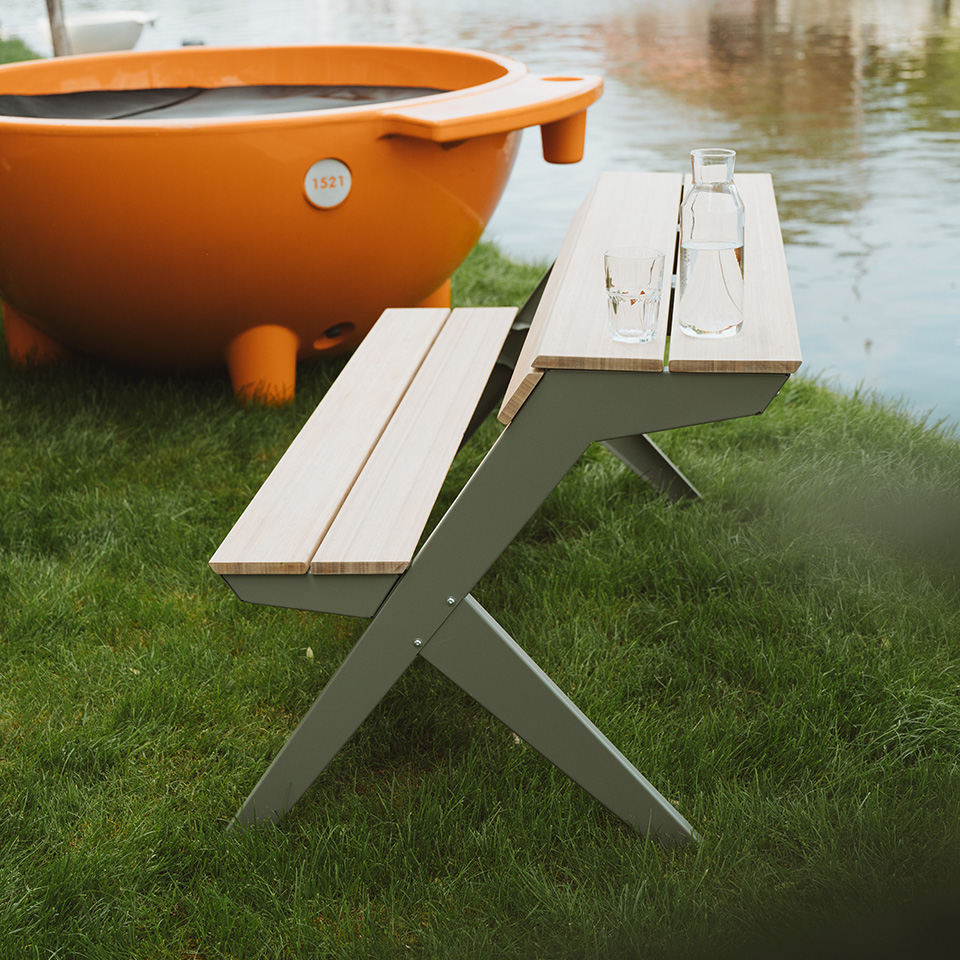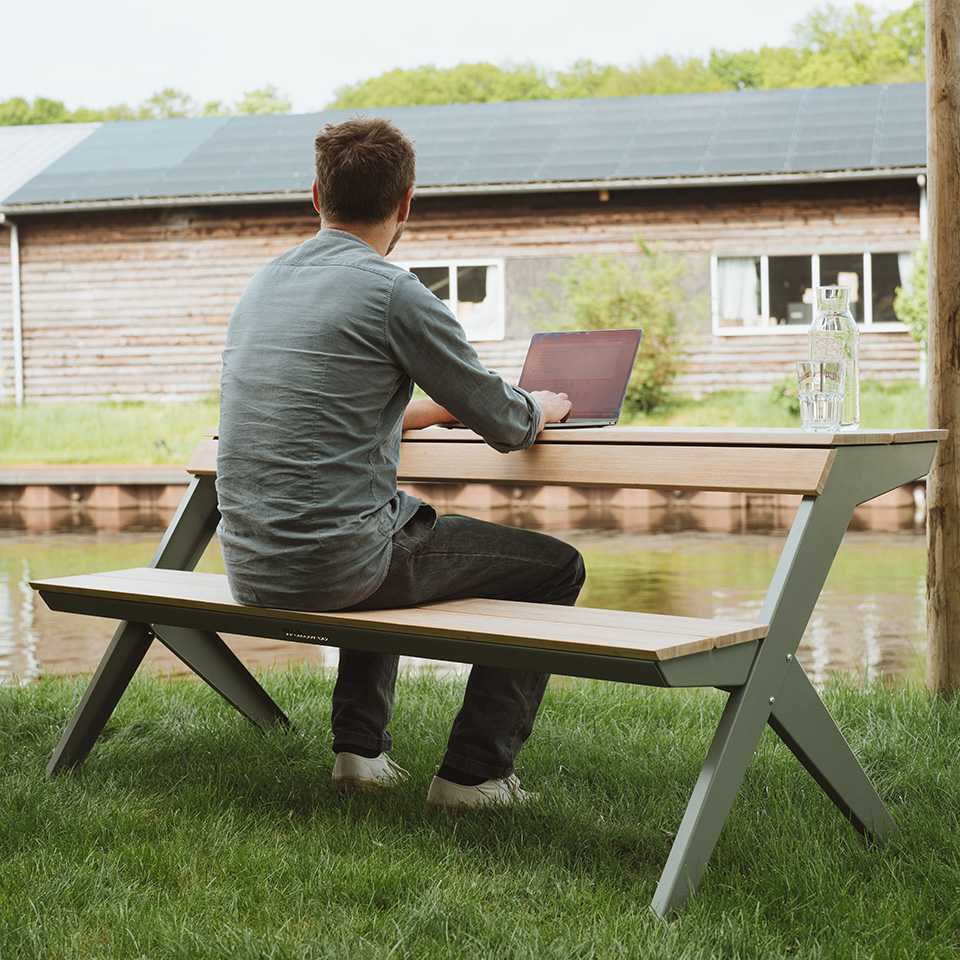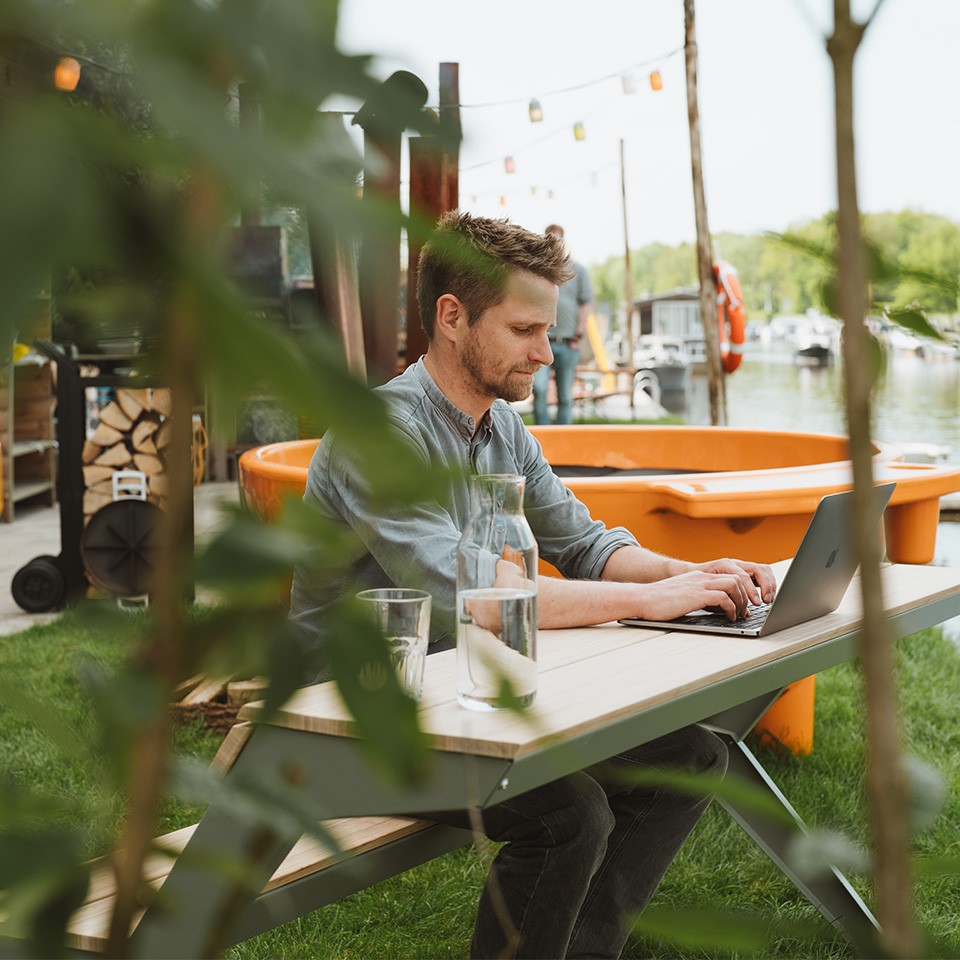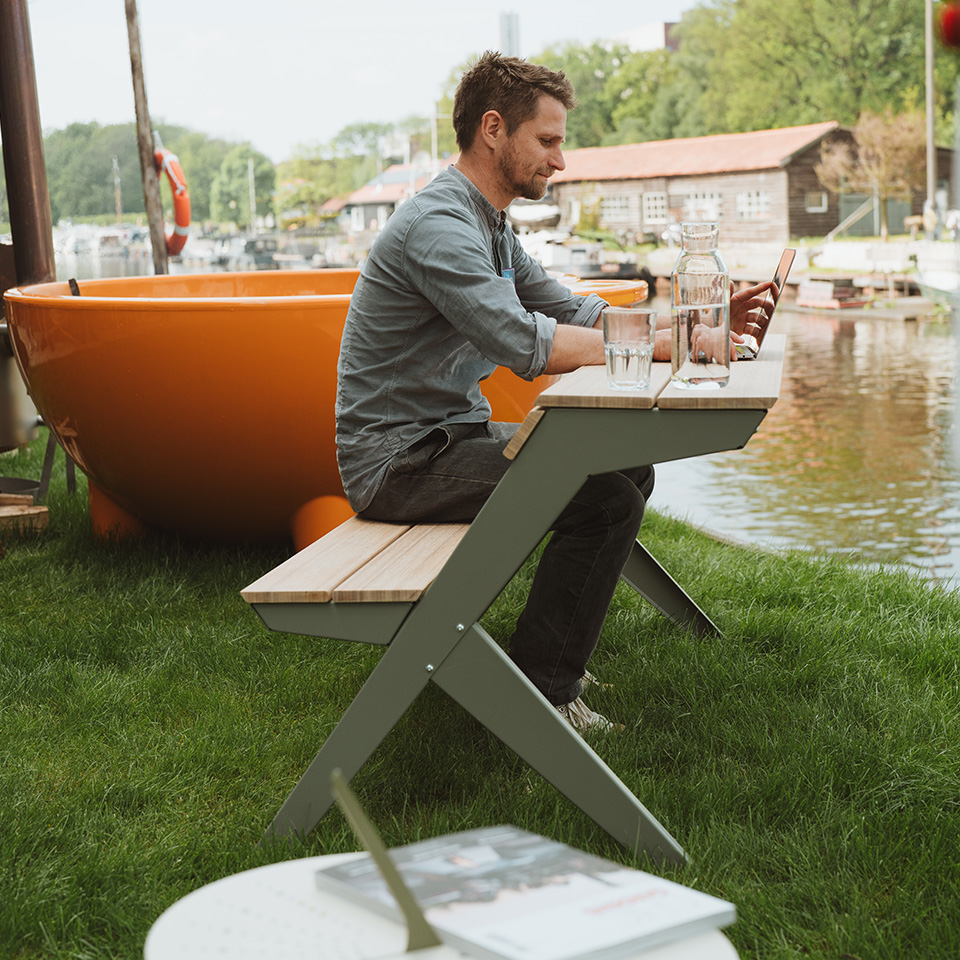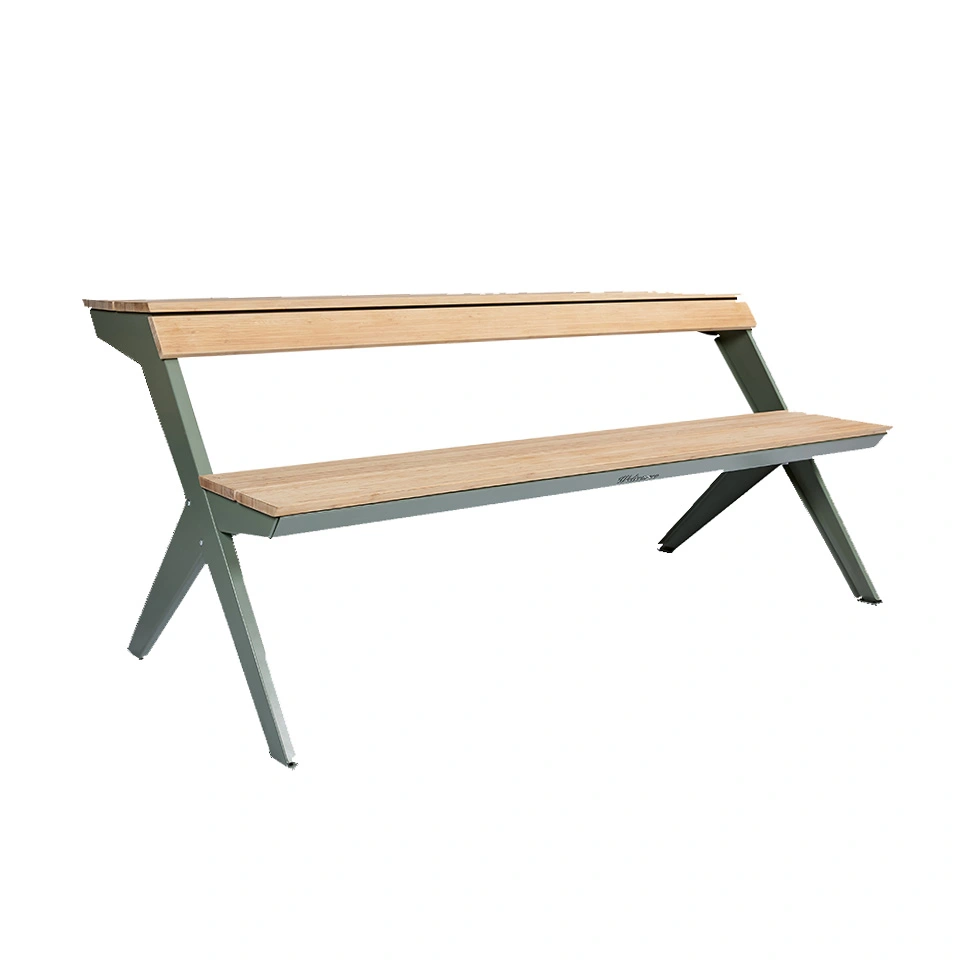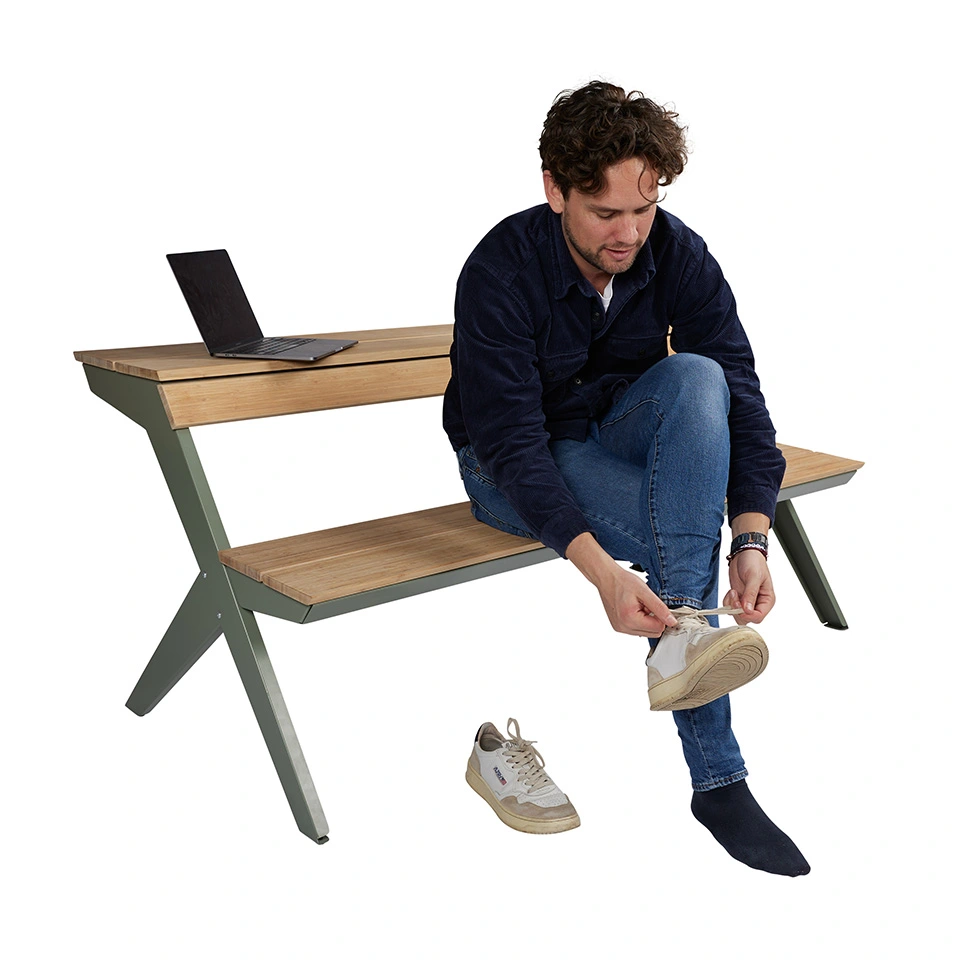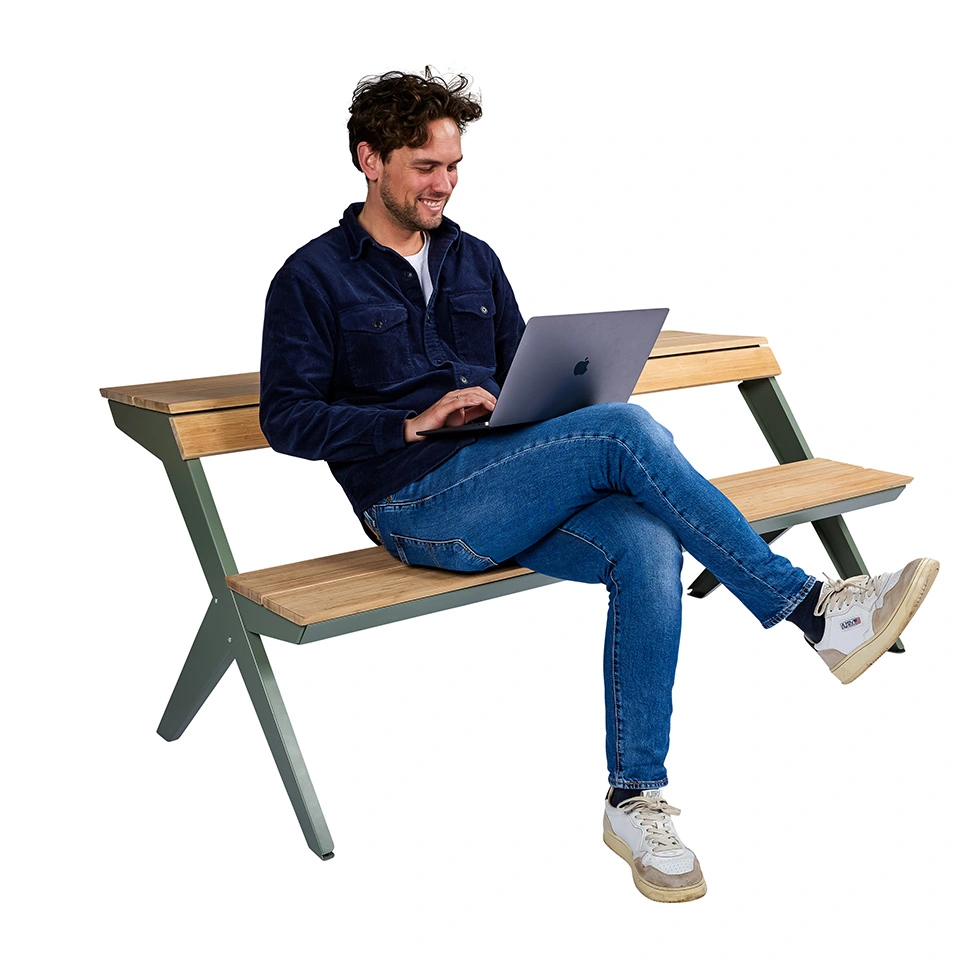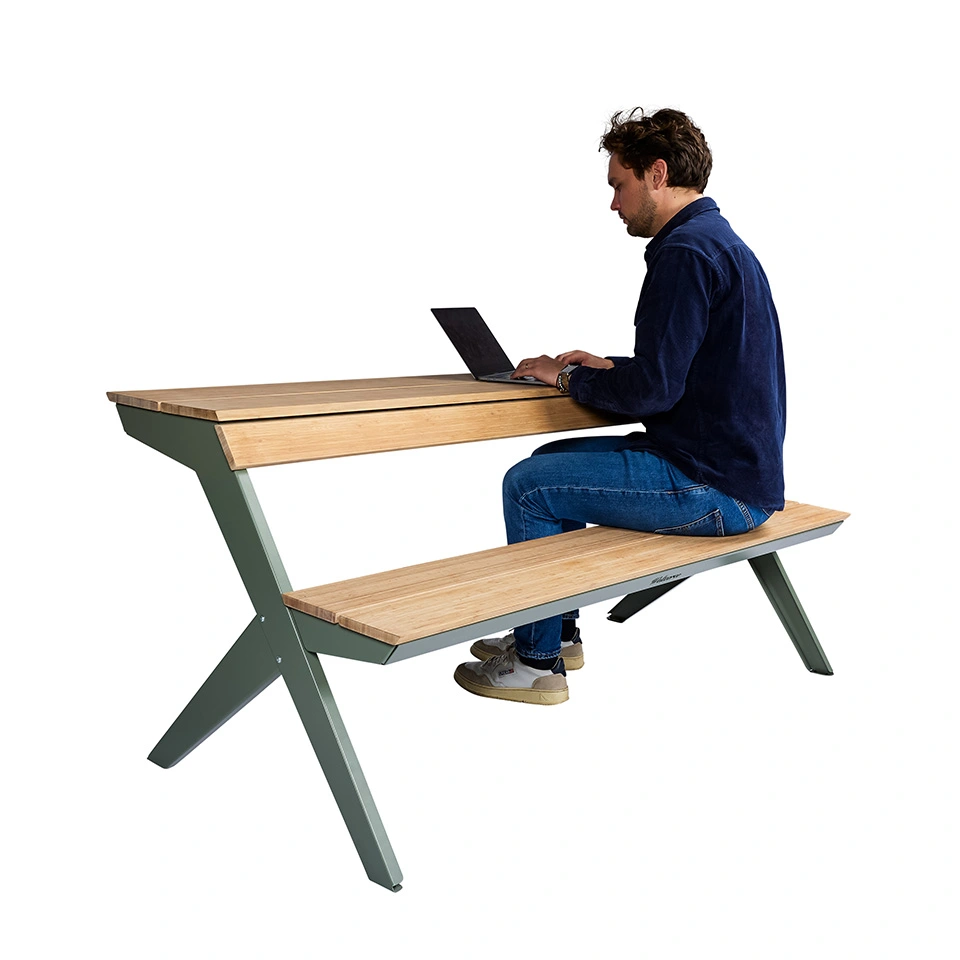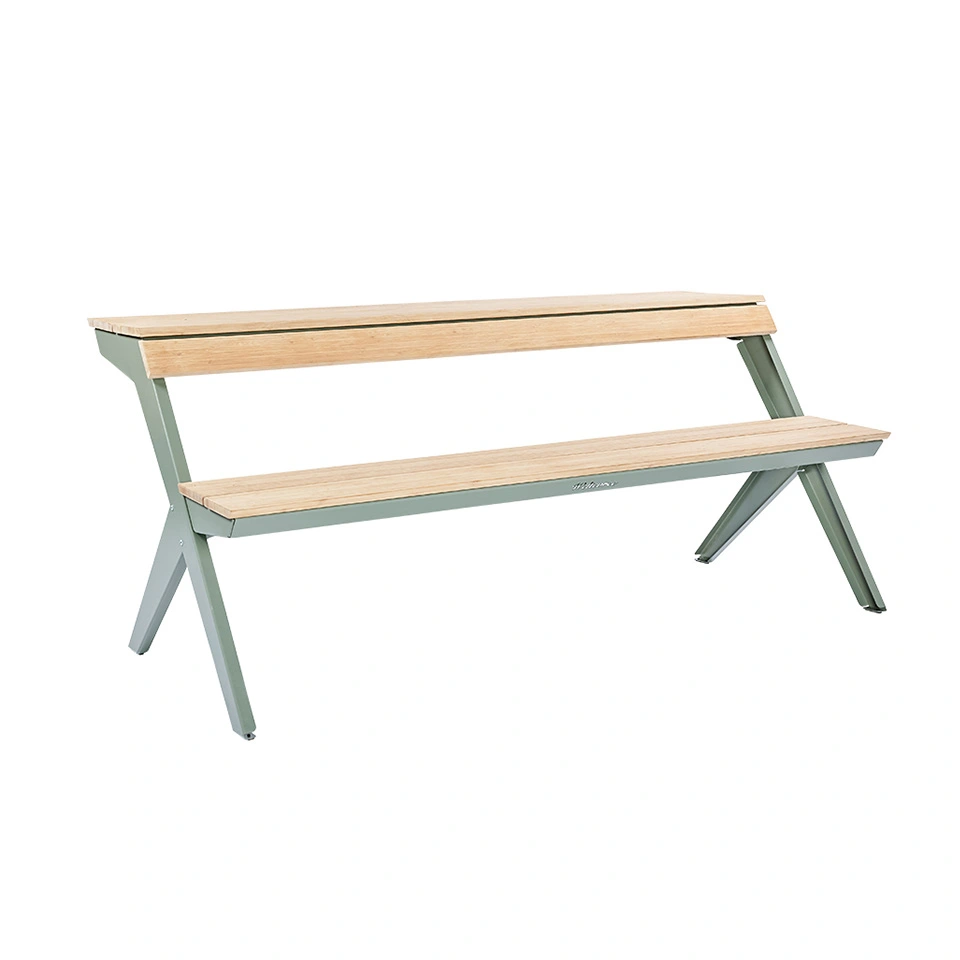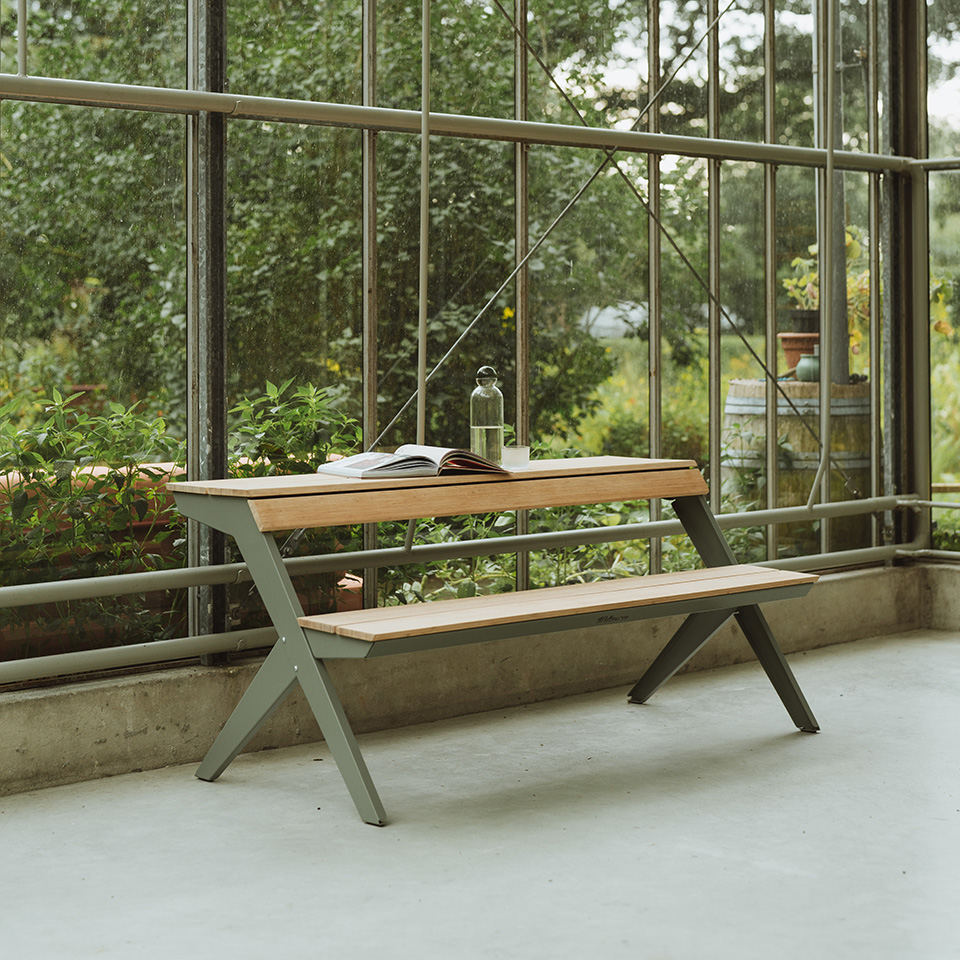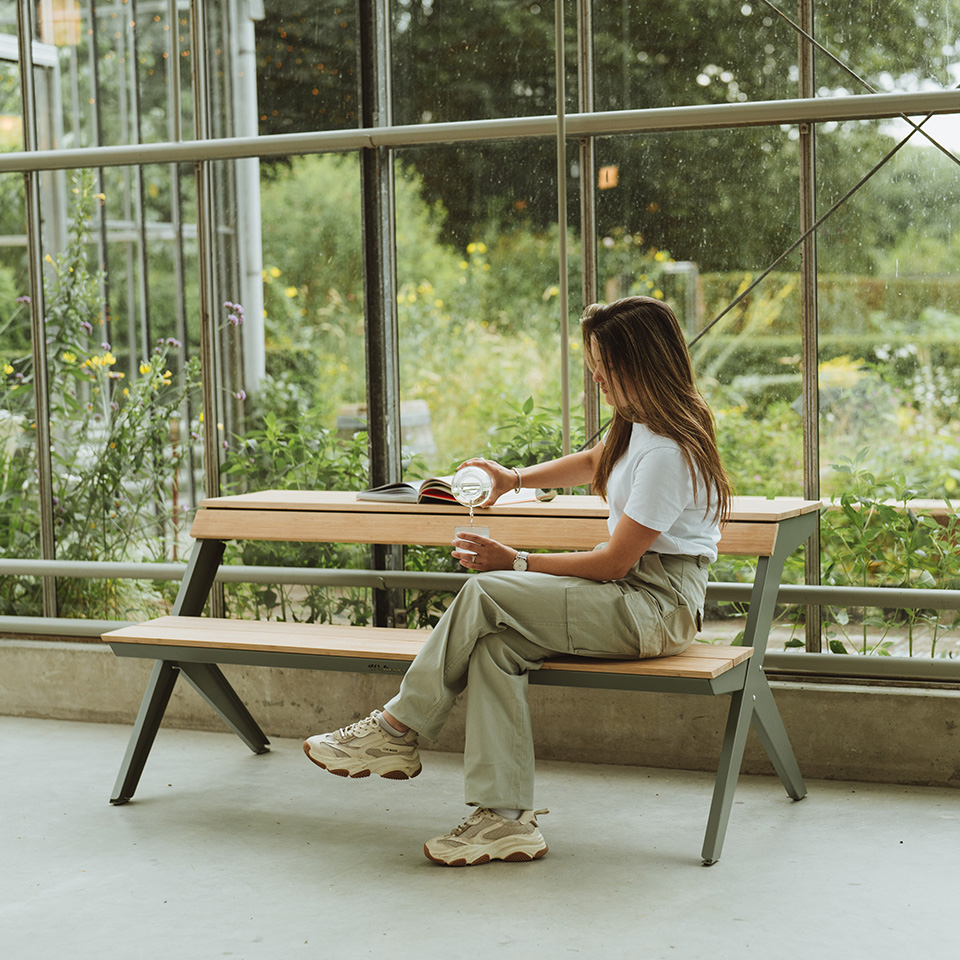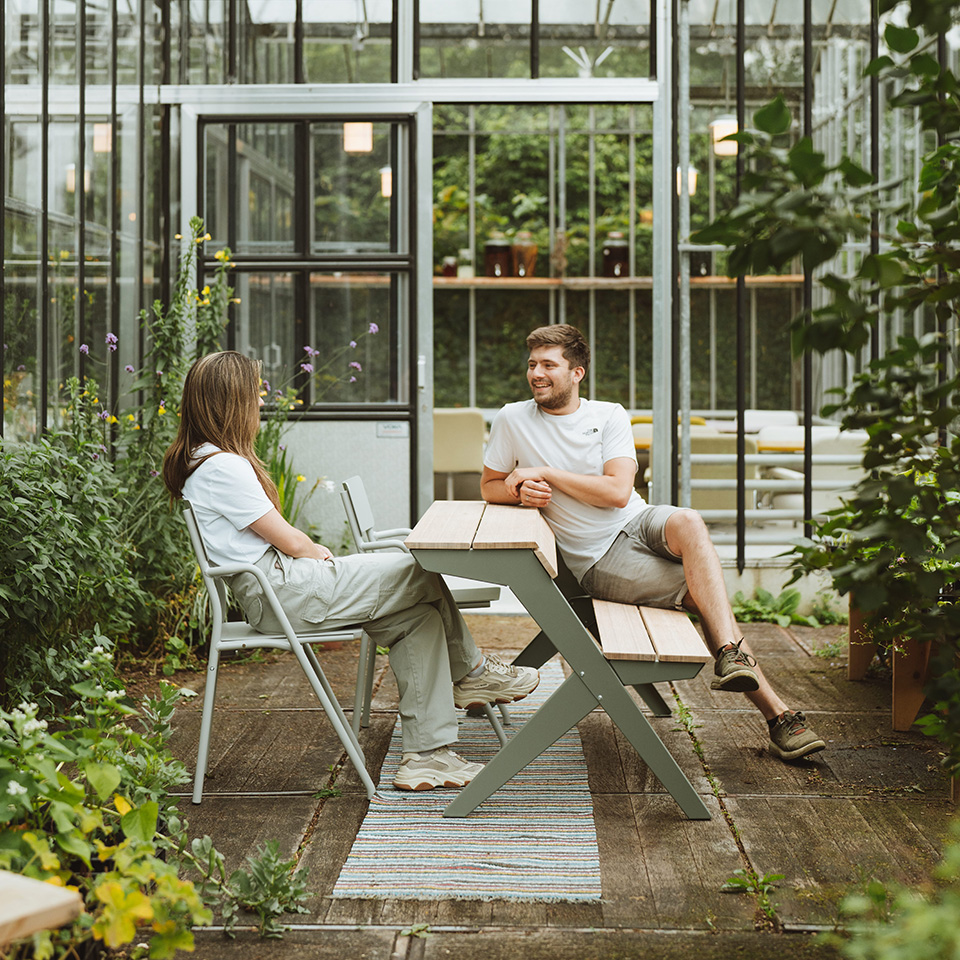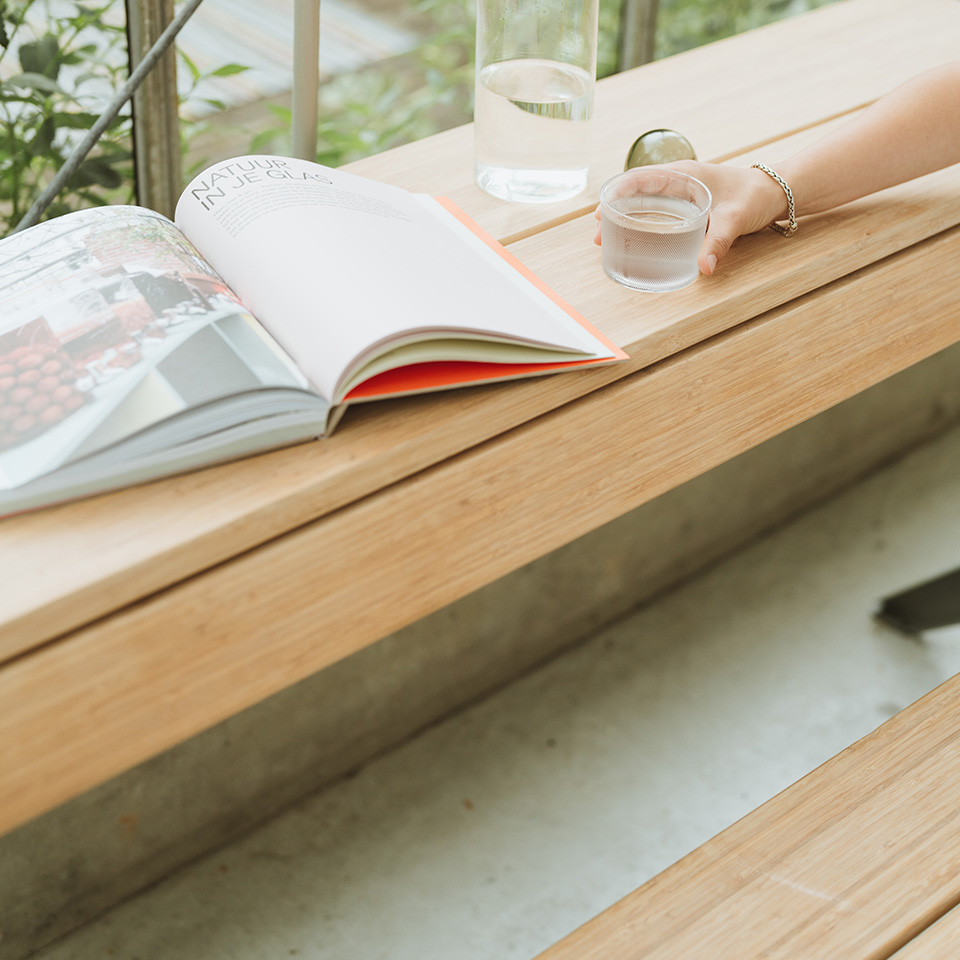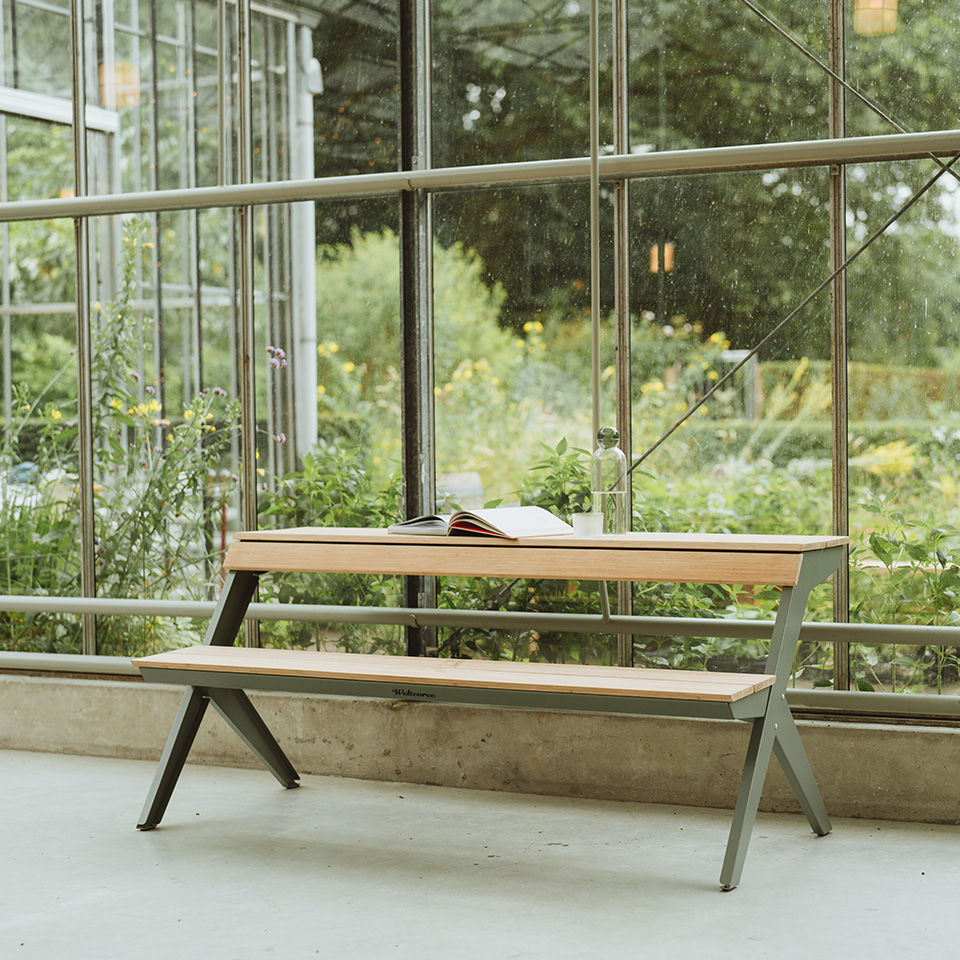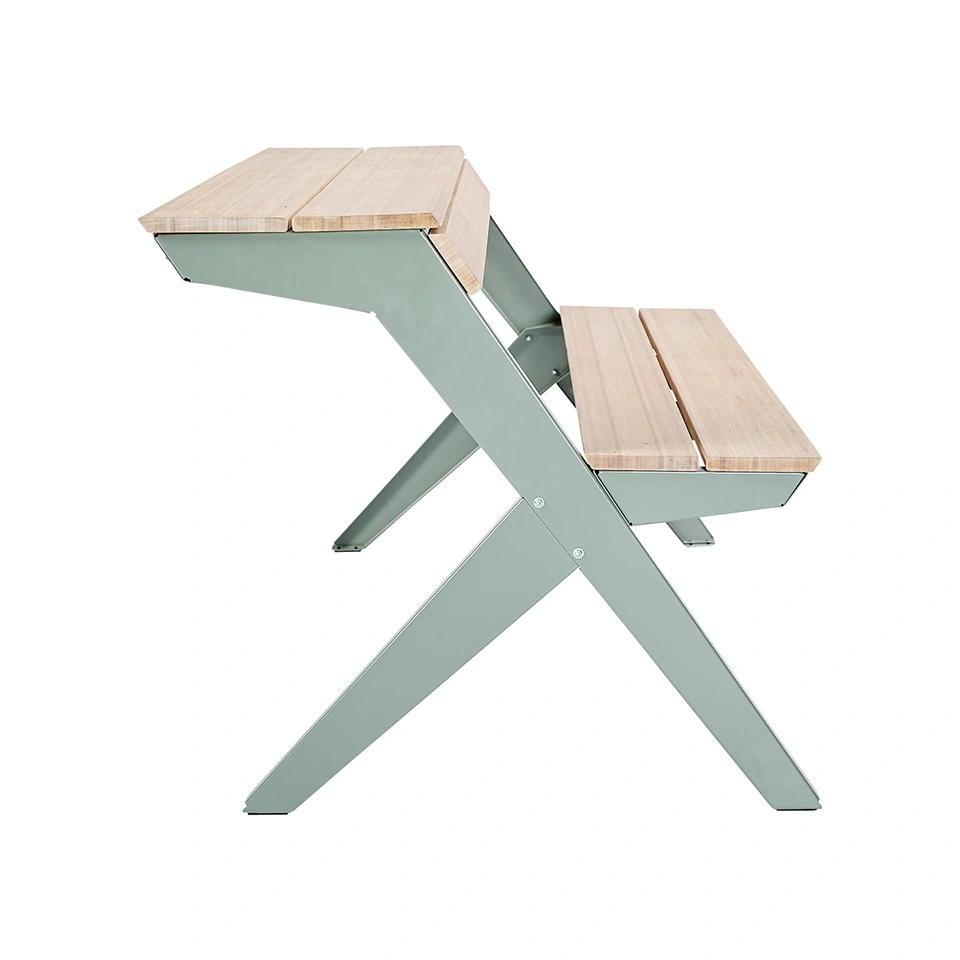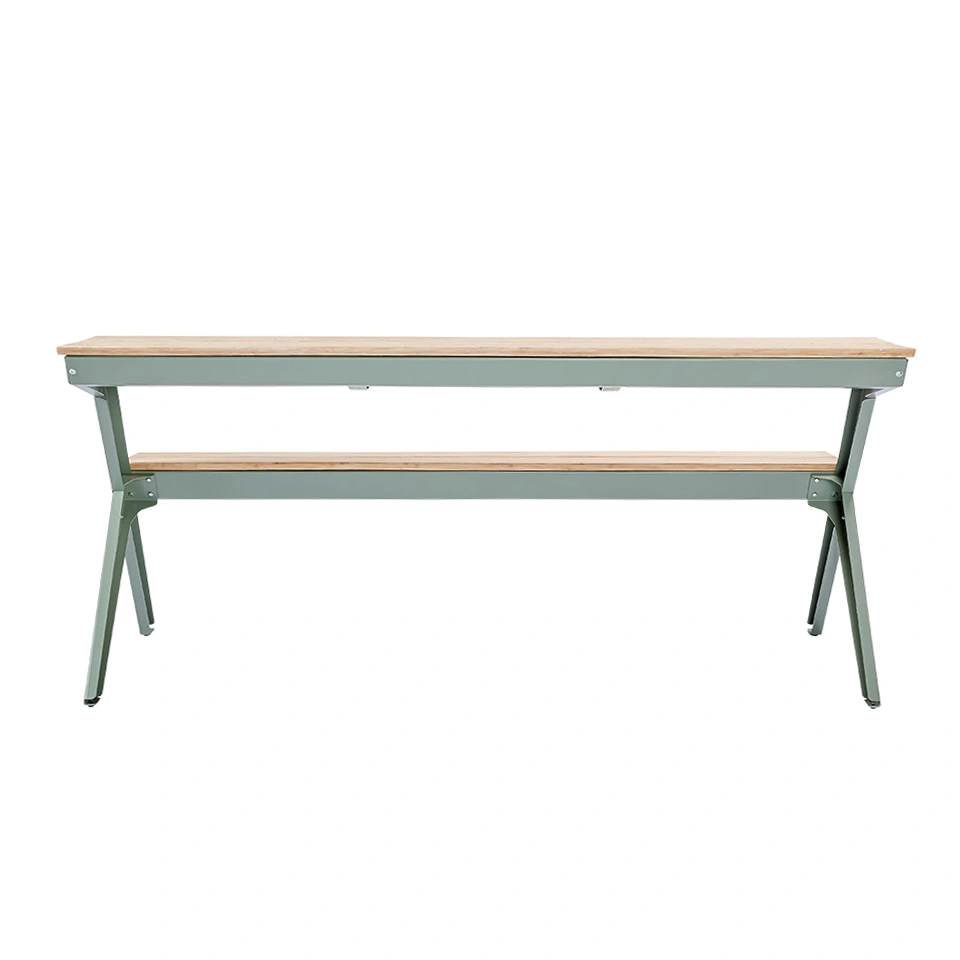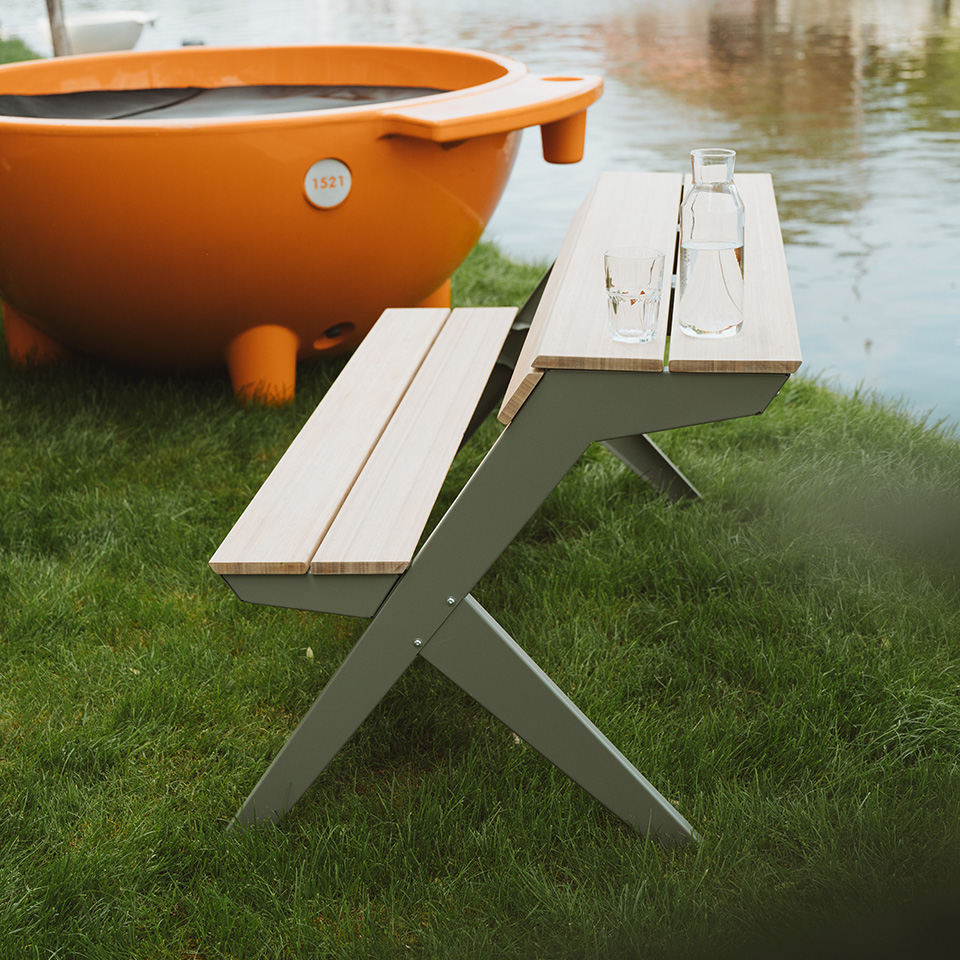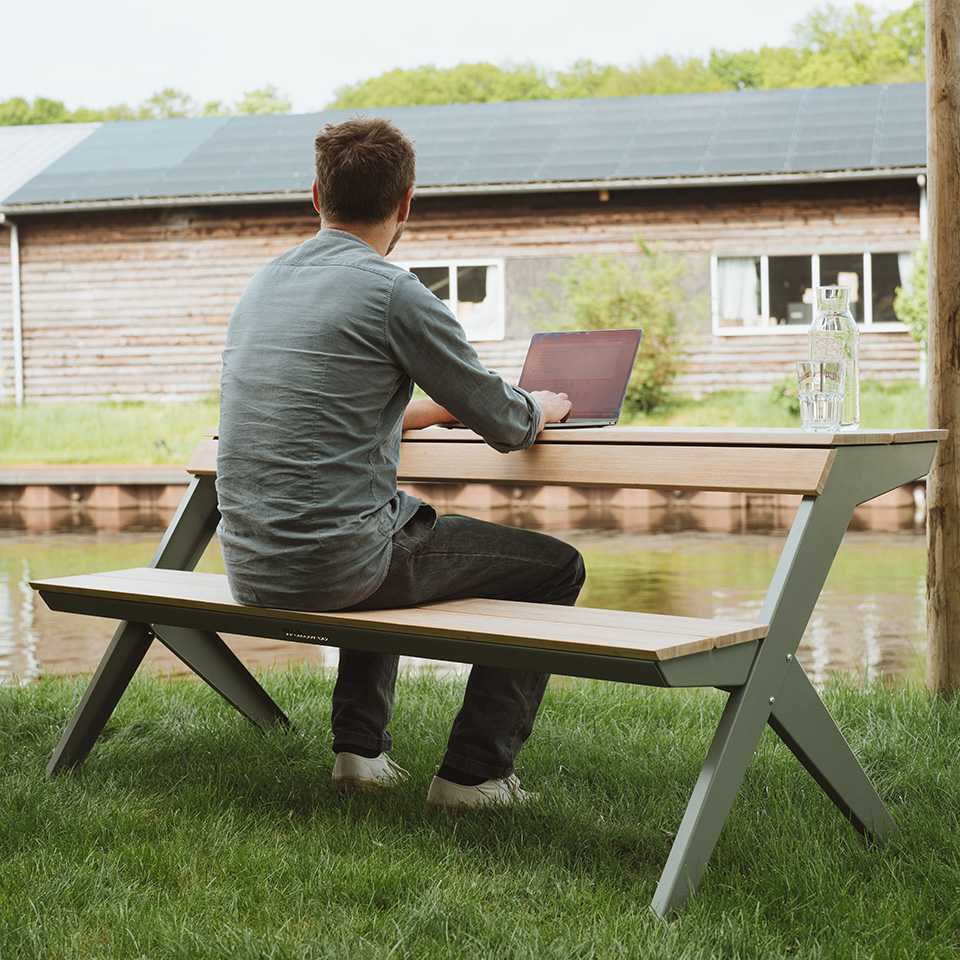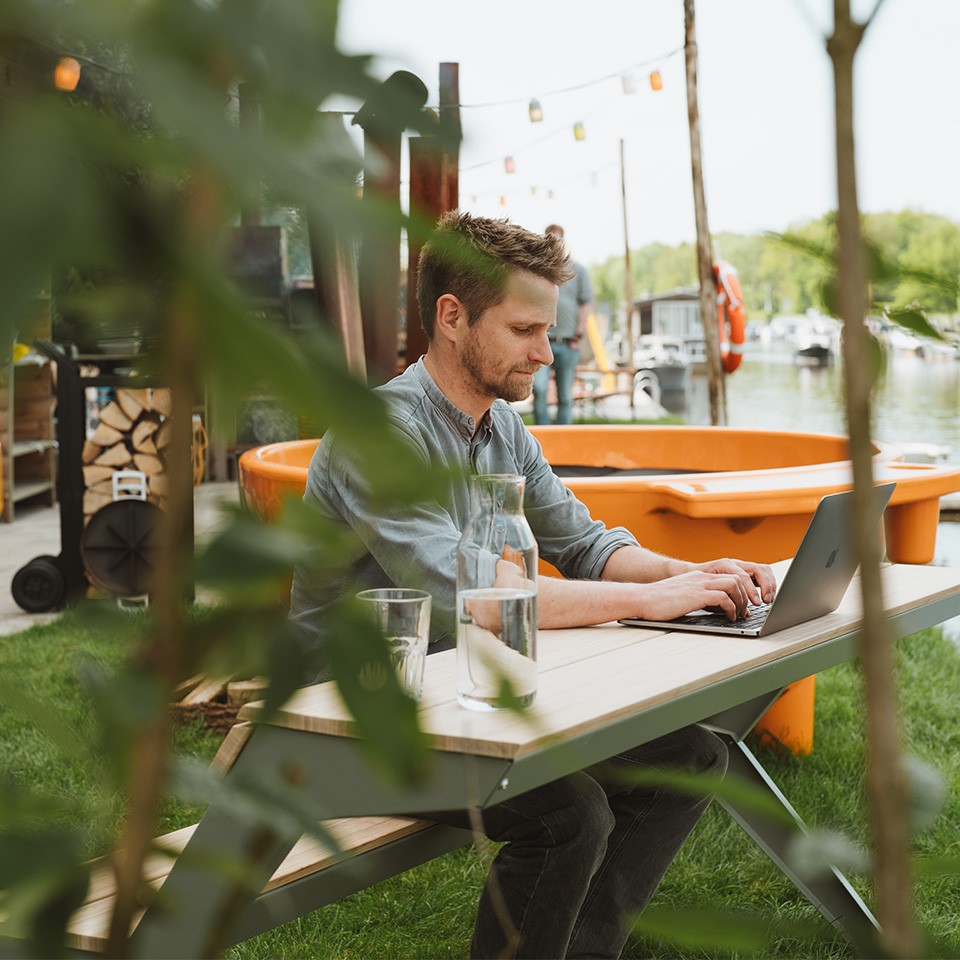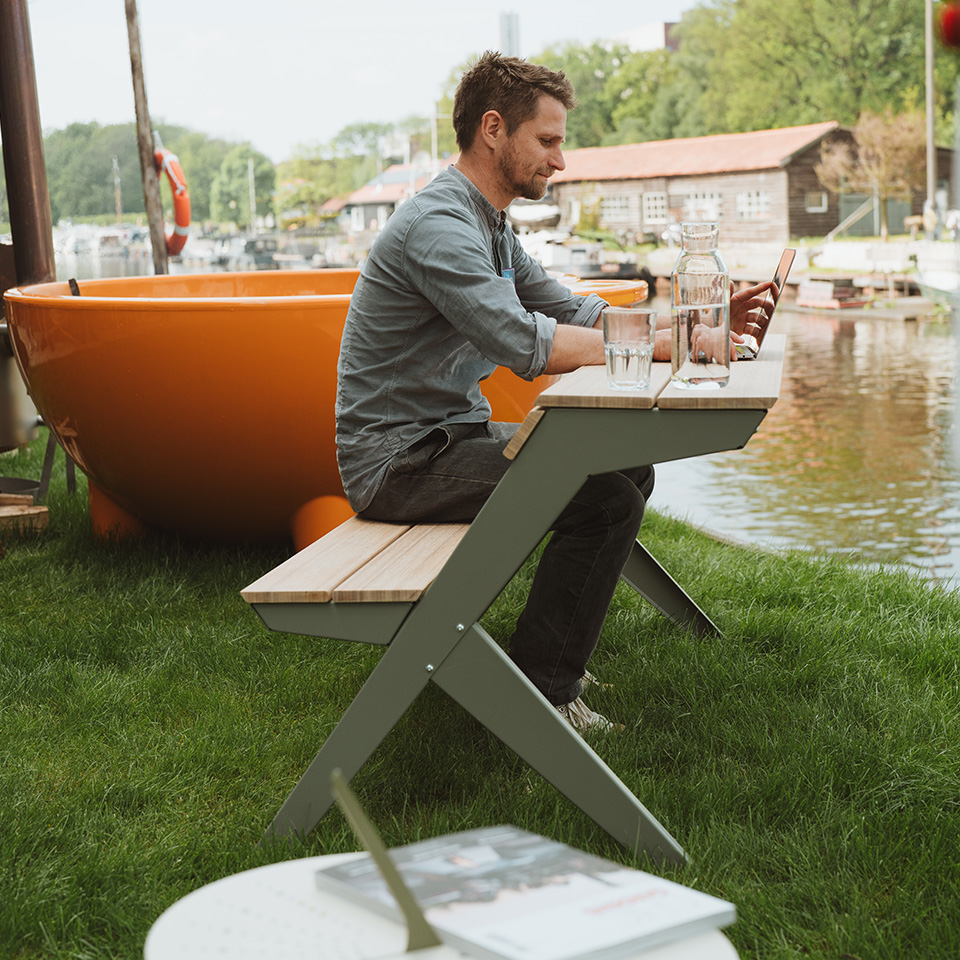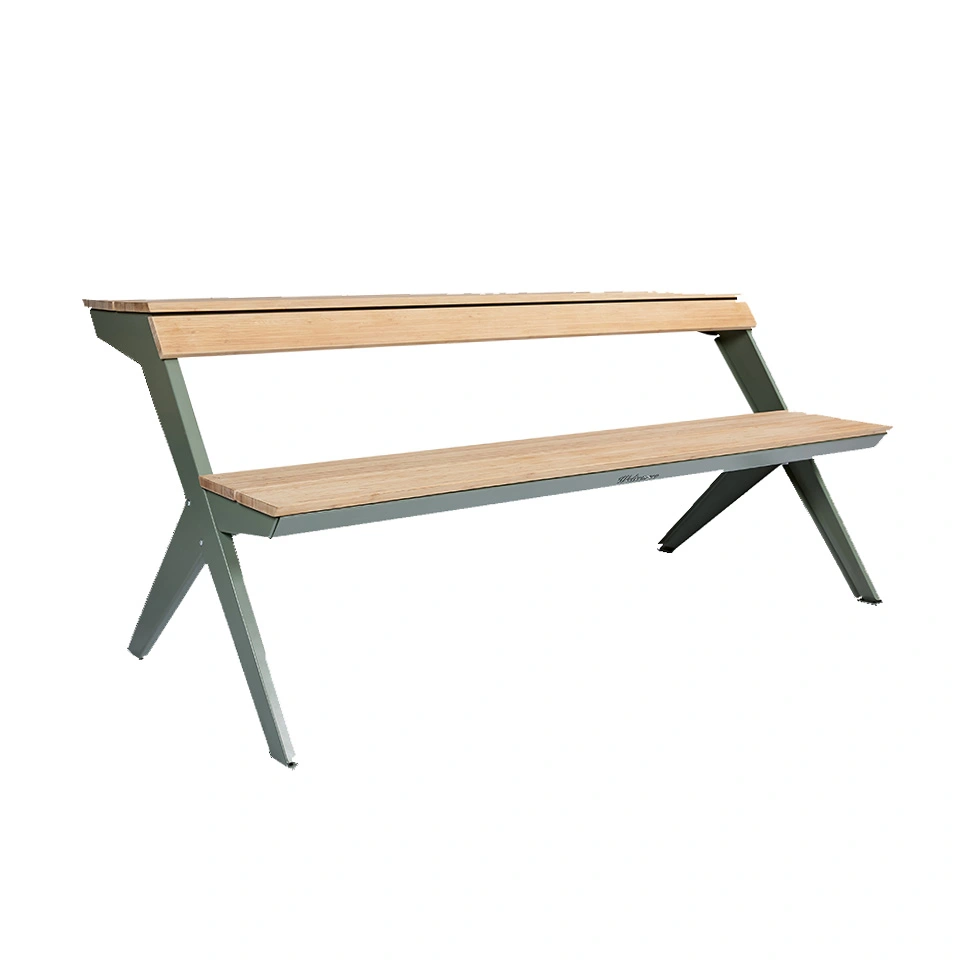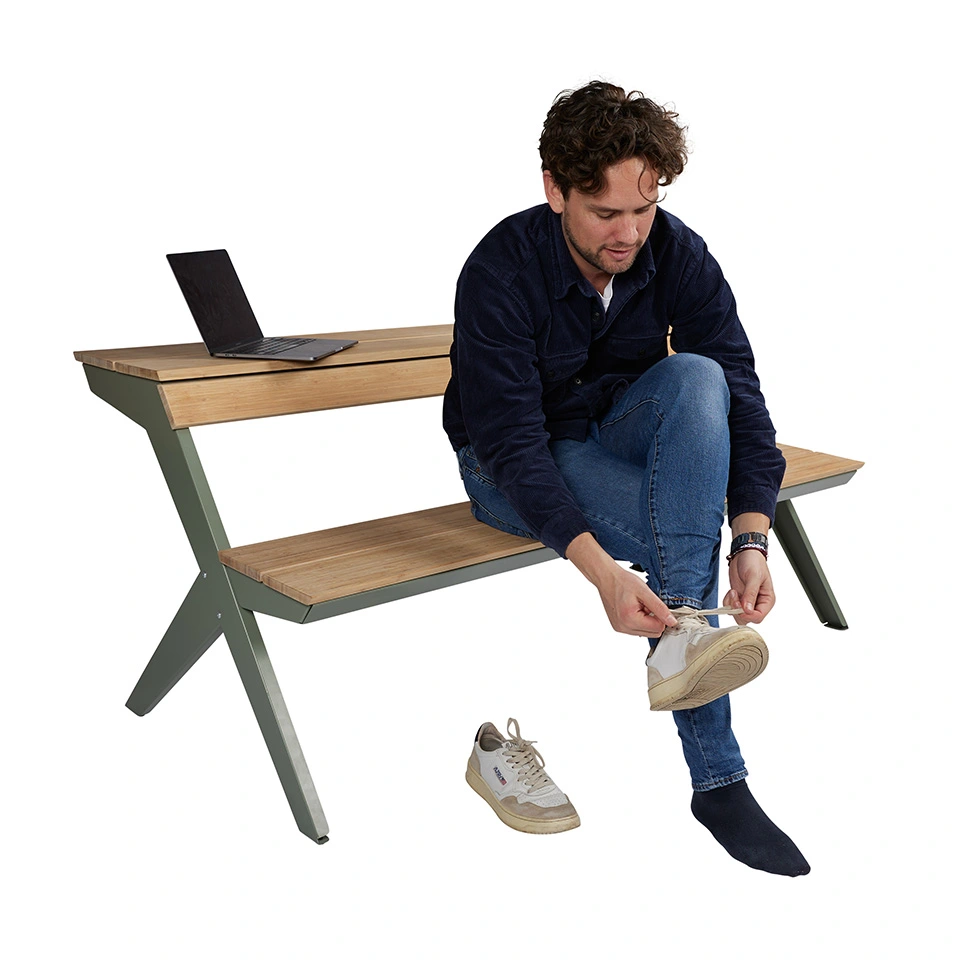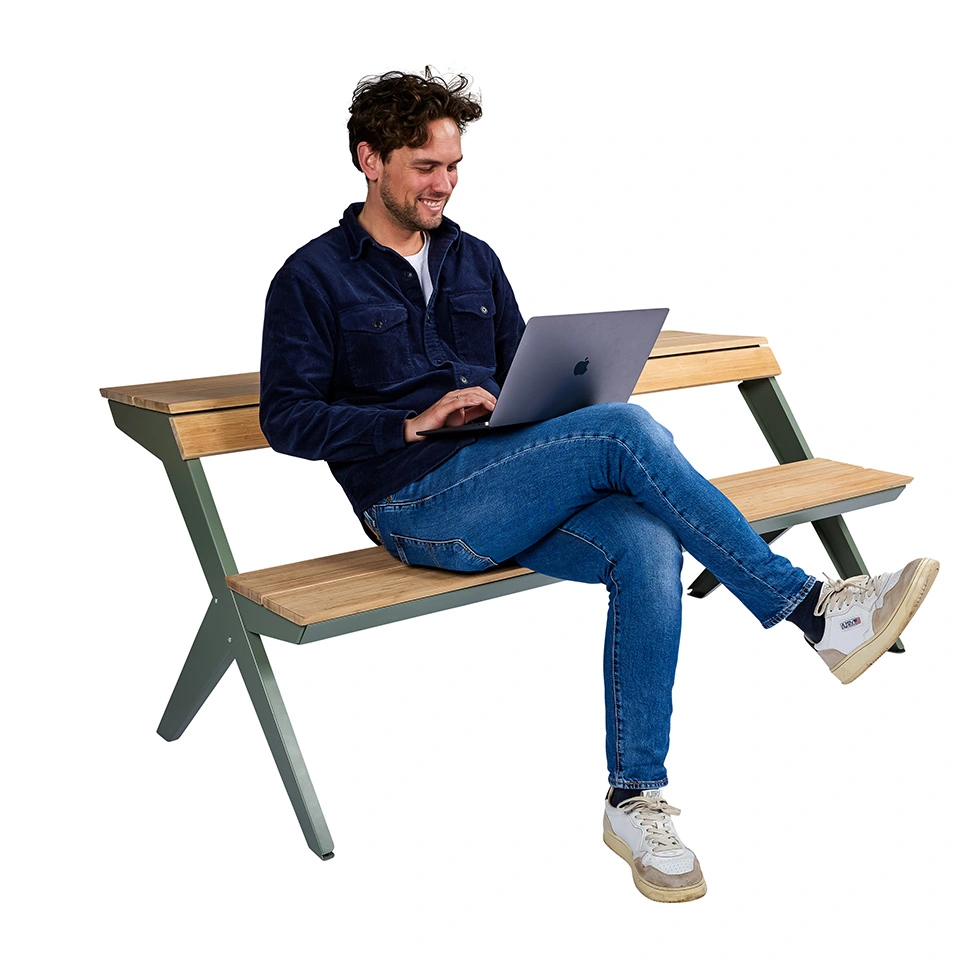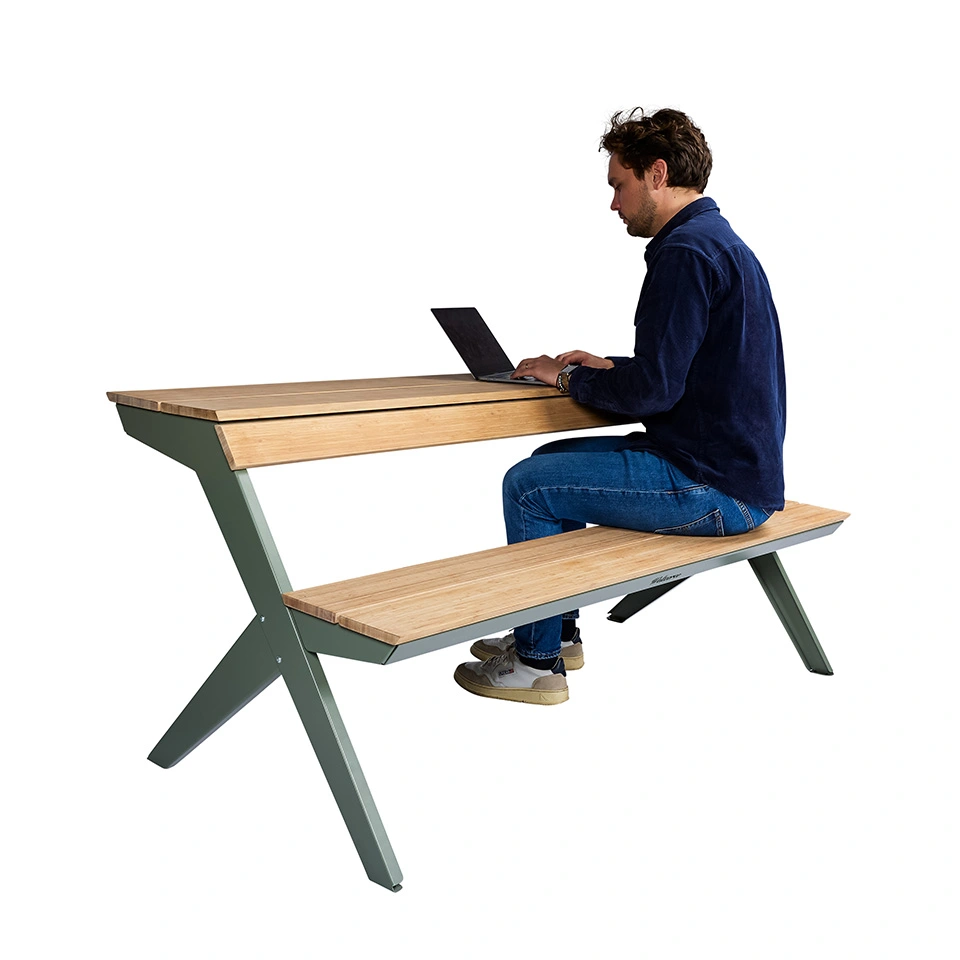 TABLEBENCH
Smart picnic table or bench with back support
Delivery time 7-8 workingdays *
connected products
Complete the set with our matching products or accessories.
The classic design of a picnic table can often be experienced as immobile and limited in its functions. Designer Jair Straschnow was inspired by this observation and developed
a contemporary interpretation of the picnic table
that is easy to move and can be used in many ways.
By cutting the classic design of a picnic table in half, Straschnow creates a multifunctional table that not only saves half the space, but doubles the possibilities. This makes the Tablebench ideal for smaller spaces such as a balcony or an urban garden. Additionally, the bended tabletop serves as a comfortable backrest when facing away from the table. Work, eat and relax, all at the same table. Create different setups by putting the Tablebench against the wall, combining it with chairs or putting two Tablebenches together to form one classic picnic table.
The Tablebench is made of bamboo: a particularly sustainable material because of its rapid growth and durability. Due to the powder coating and cataphoresis treatment of the steel frame, the Tablebench is weather resistant. One Tablebench seats three people.
EAN:

8719274202936

Length:

1670 mm

Width:

820 mm

Height:

755 mm

Weight:

40 kg

Assembly:

Self-assembly

Can you sit at the head of the table?:

No

Collapsible:

No

Designer:

Jaïr Straschnow

Distance inside legs:

1596 mm

Height Bottom Table:

670 mm

Space:

Suitable for outdoors

Warranty period:

12 months

Material:

Bamboo

, Steel

Finish:

Powdercoated

, Untreated
Can the product rust if there is a scratch on it?
No the product cannot rust, because the products are galvanized under the paint layer.
How can I maintain my Weltevree products in the best way?
More maintenance tips for our products can be found in our productmanual or on our
maintenance page.
SPACE-SAVING DESIGN
The Tablebench is similar to a picnic table which is cut in half. This makes for a very space-saving piece of furniture. You can put it against a wall or fence. When there's more space available you can easily combine two or more tables or add chairs on the other side of the table.
BACKREST
One edge of the tabletop is bended. This bended board is located on the side of the seat. It serves as a comfortable backrest when facing away from the table.
HALF A TABLE, DOUBLE THE POSSIBILITIES
The Tablebench is a space-saving table that is suitable for use indoors and outdoors. Work, dine and relax all at the same table. Combine two to create even more possibilities.
"Space is a resource and it is scarce. I'm a big fan of multifunctional furniture that help us use this resource better. Once a product can successfully fulfill more than one function it has even more reason to exist."
Jair Straschnow
OUR PRODUCT, USED BY OUR COMMUNITY
Mention #worldofweltevree for a chance to be featured and inspire others.