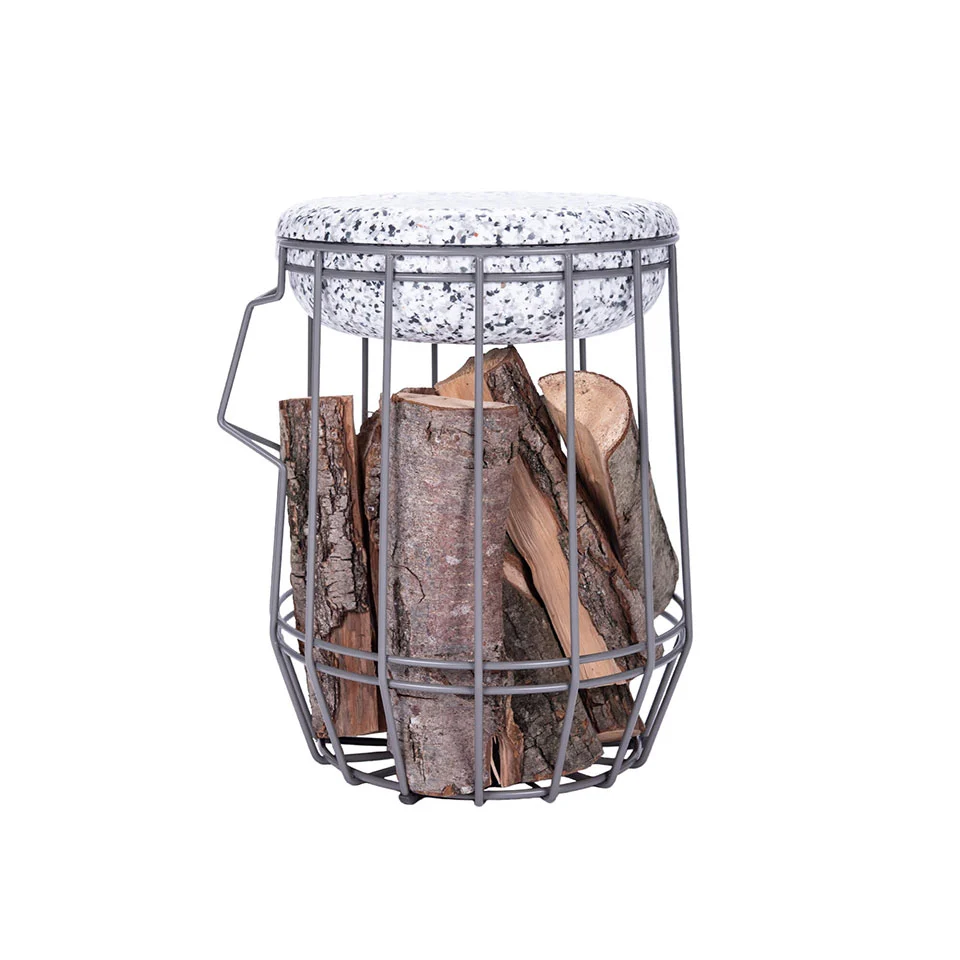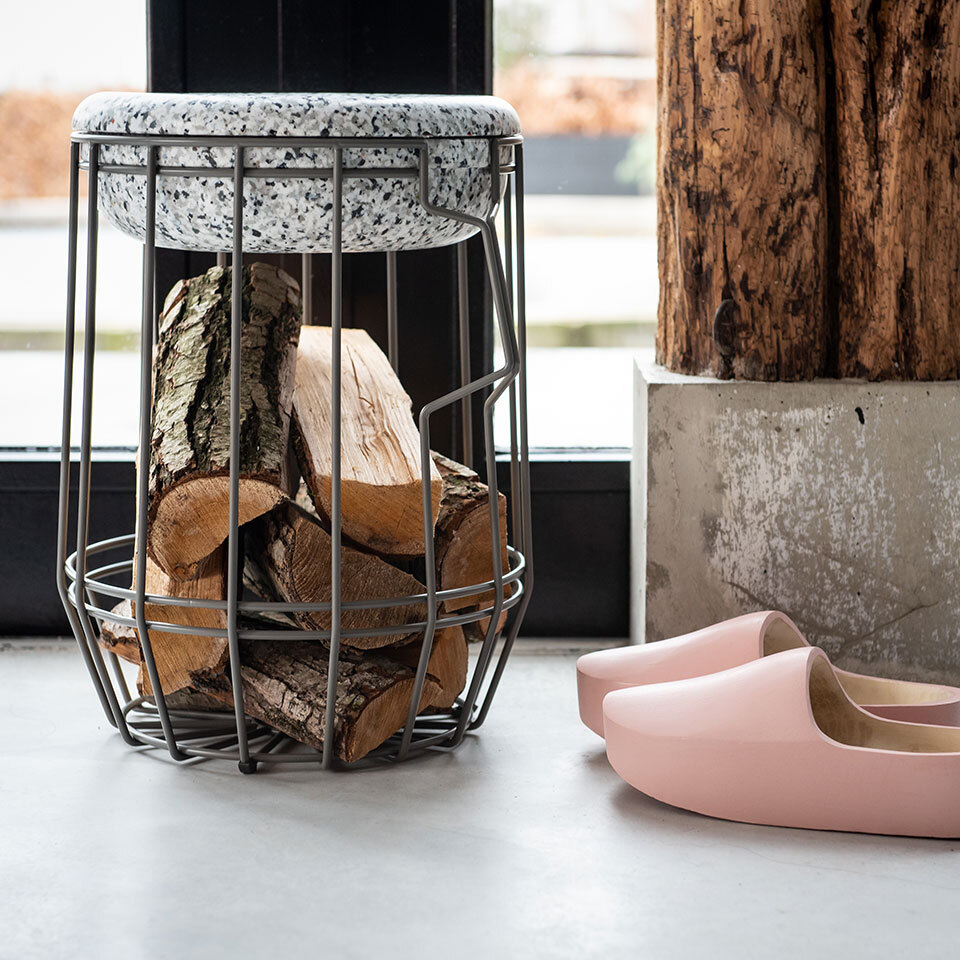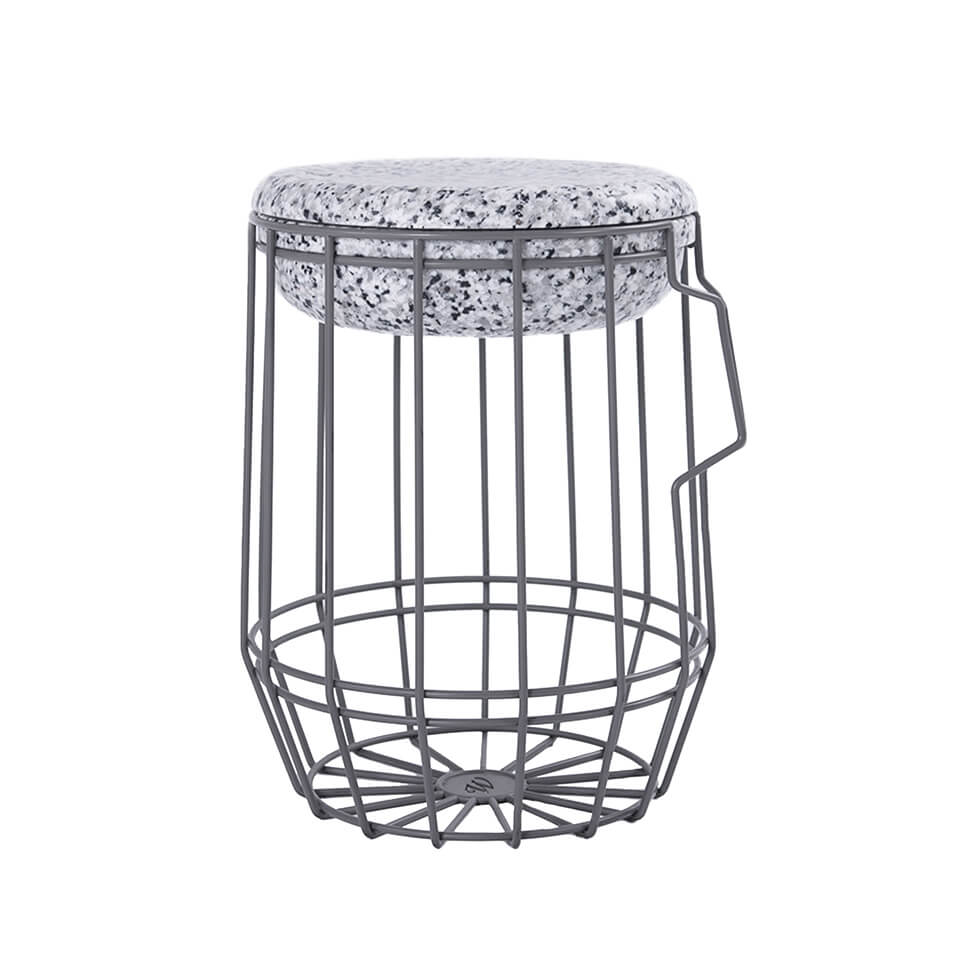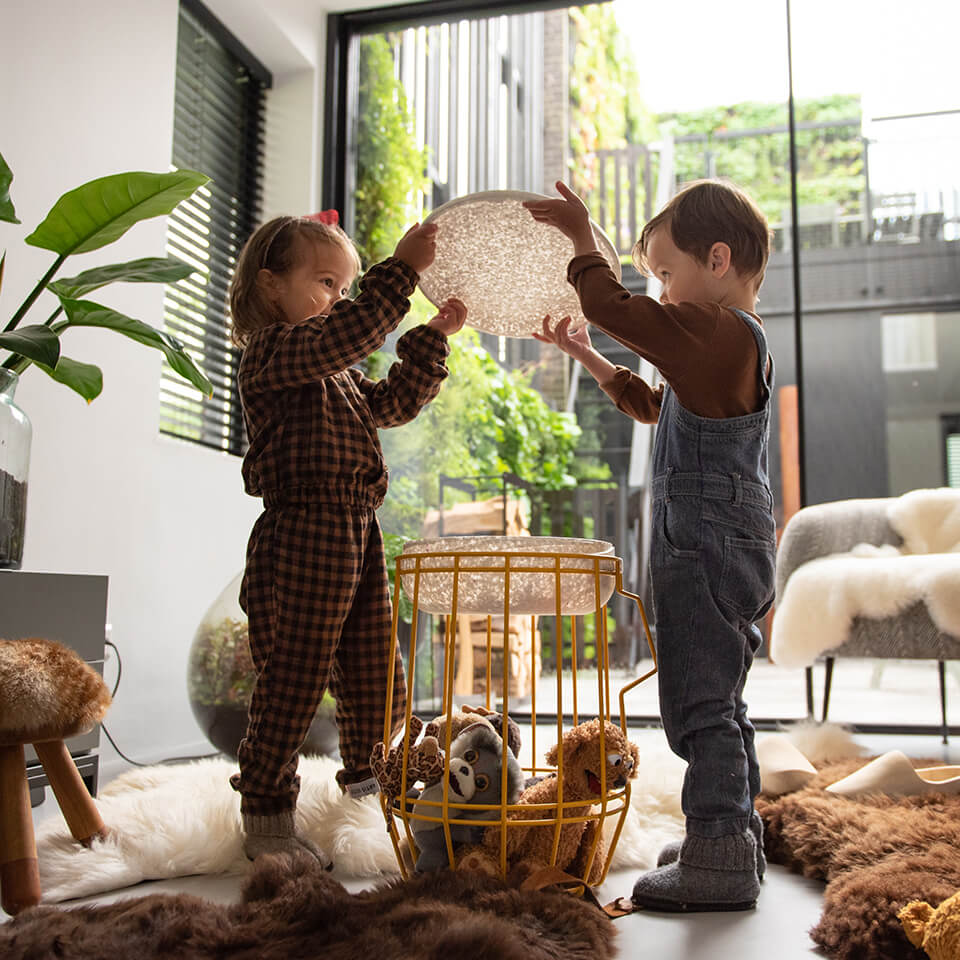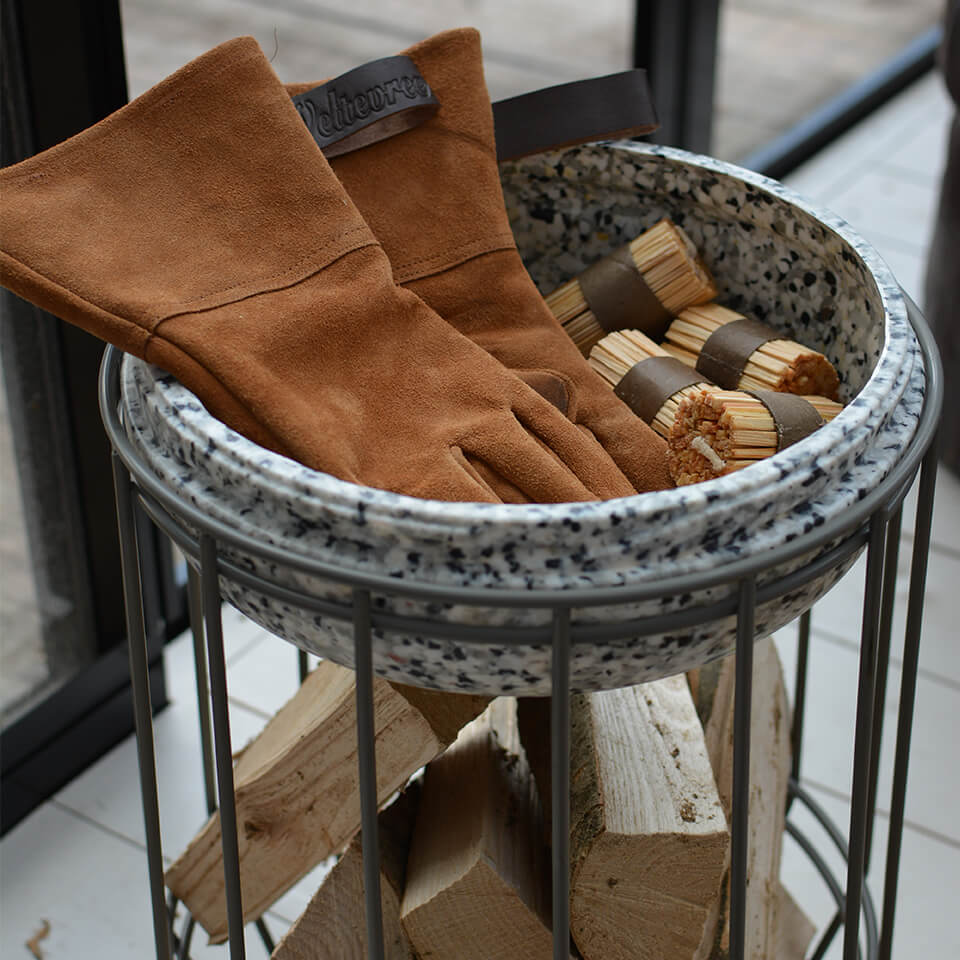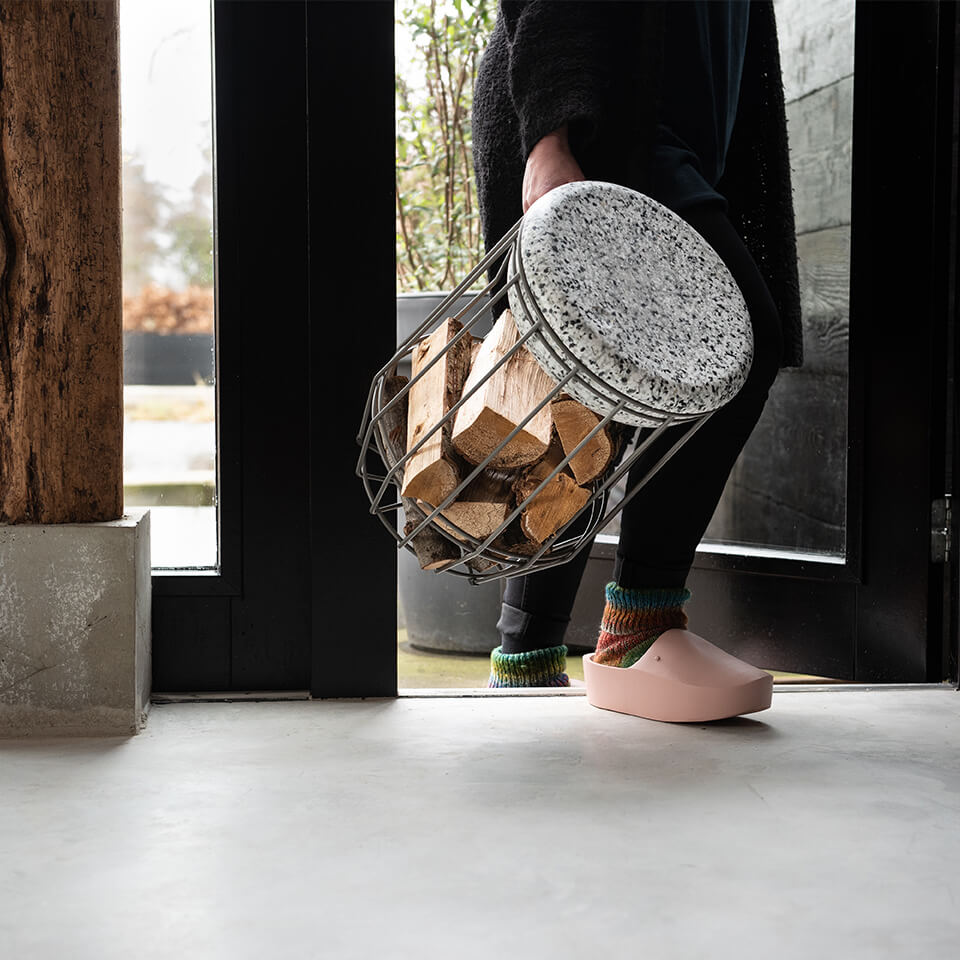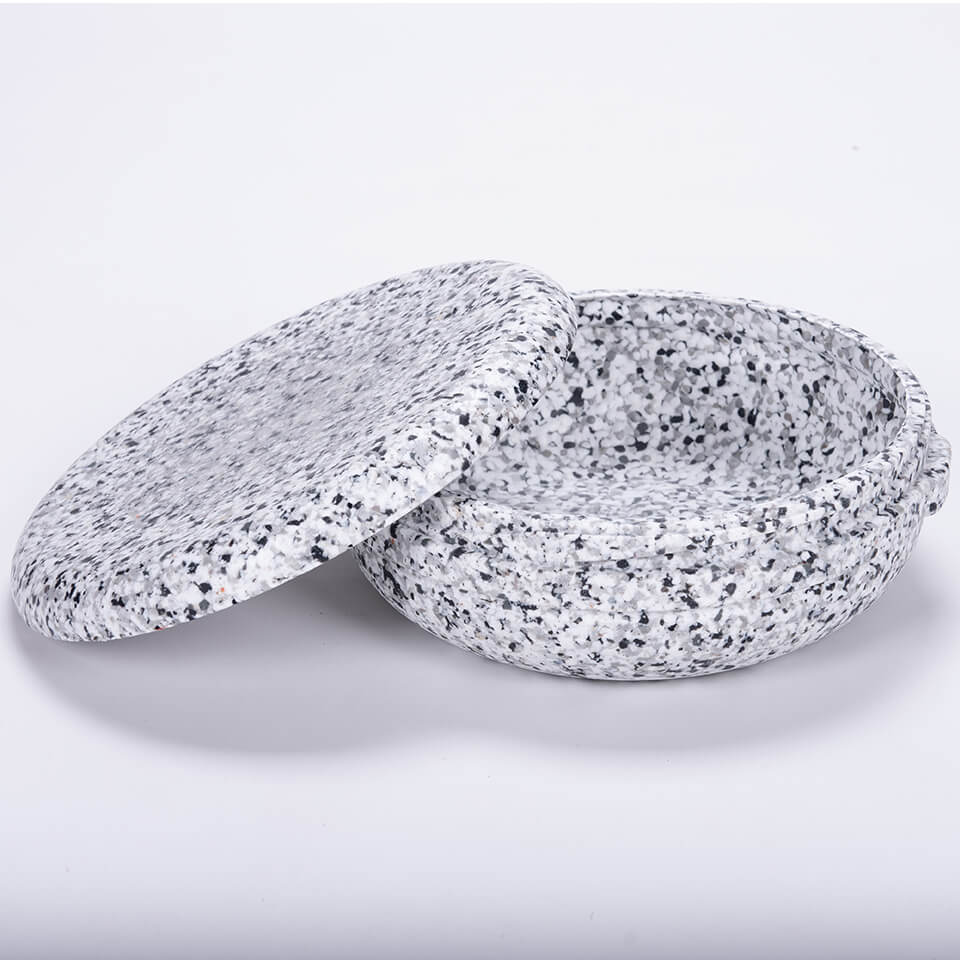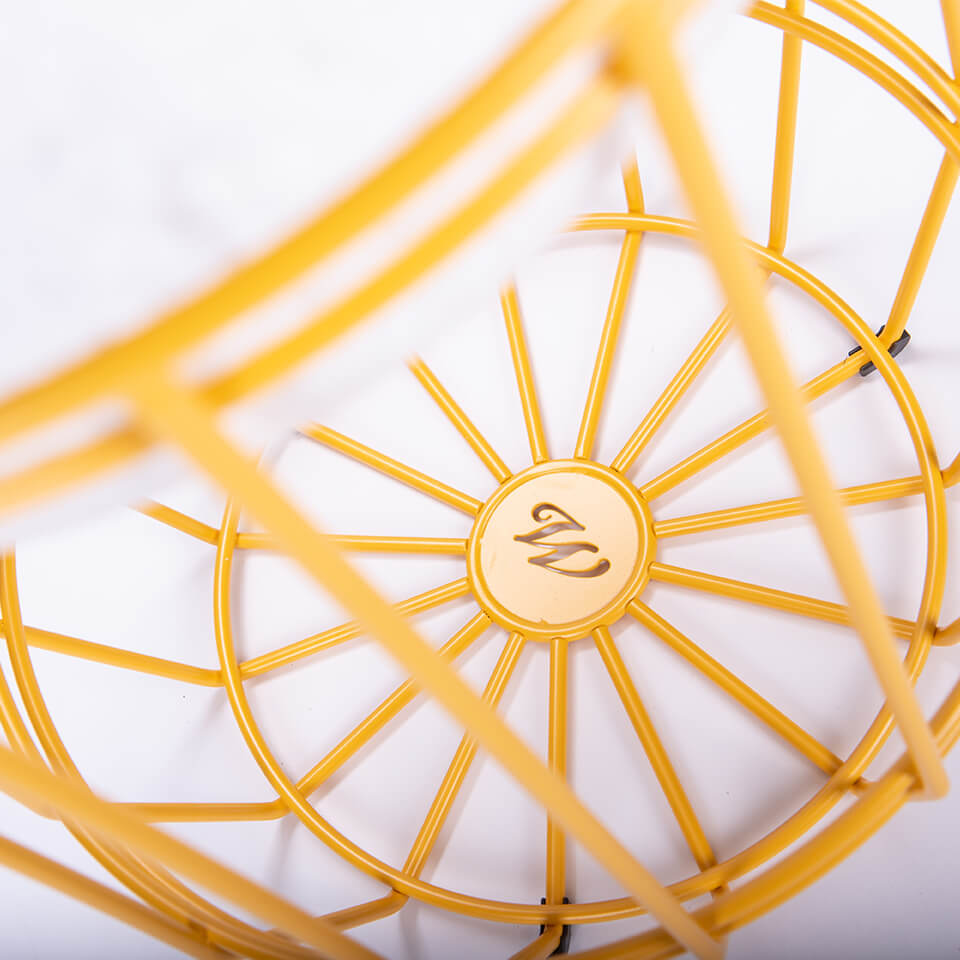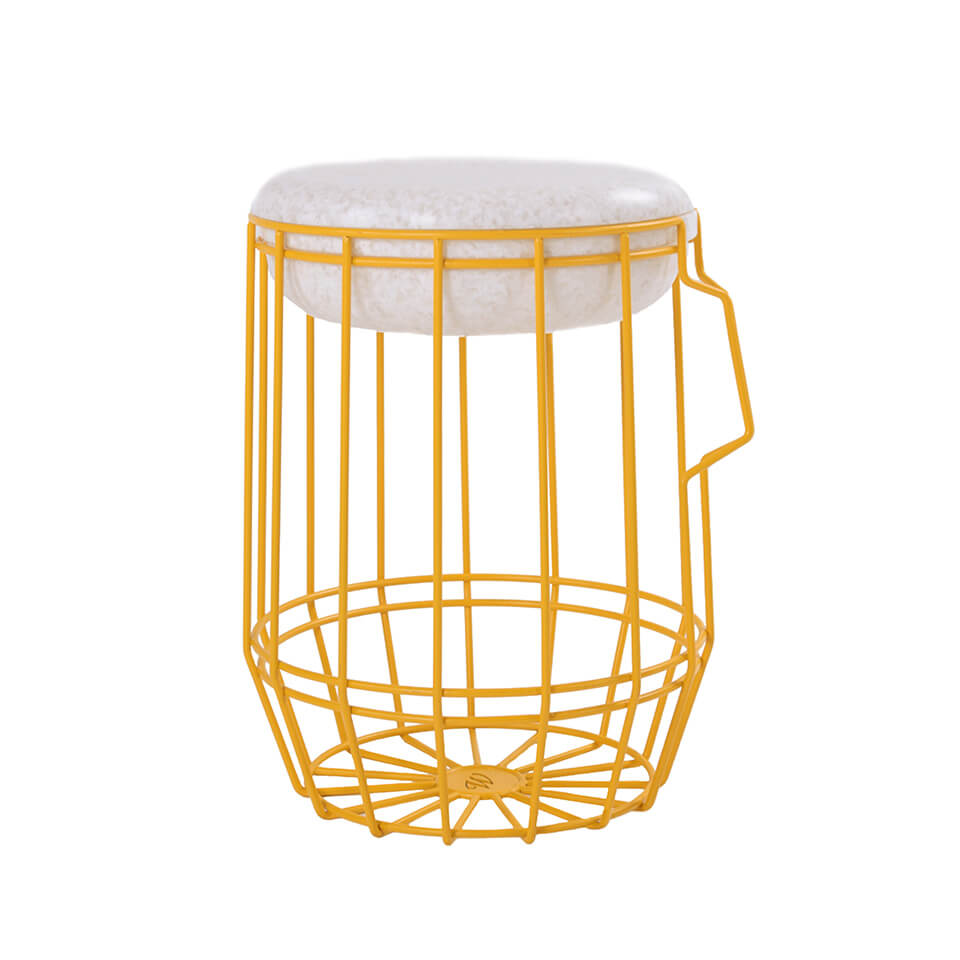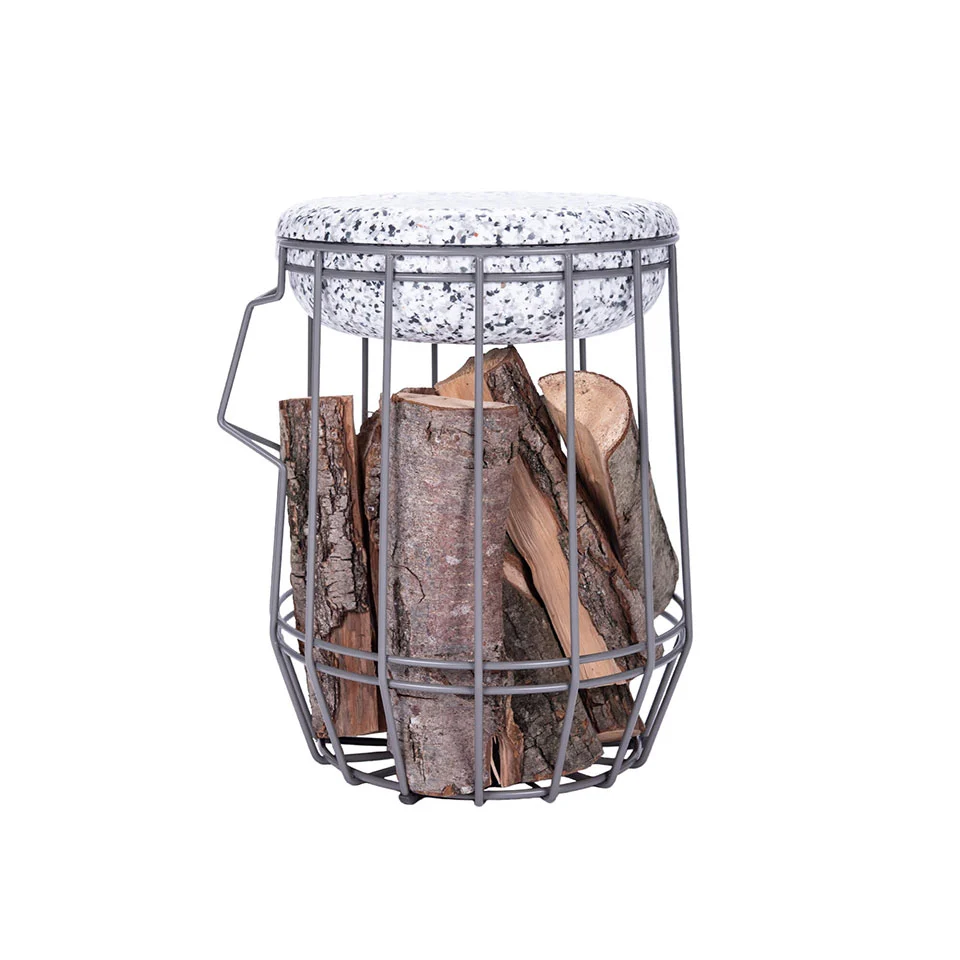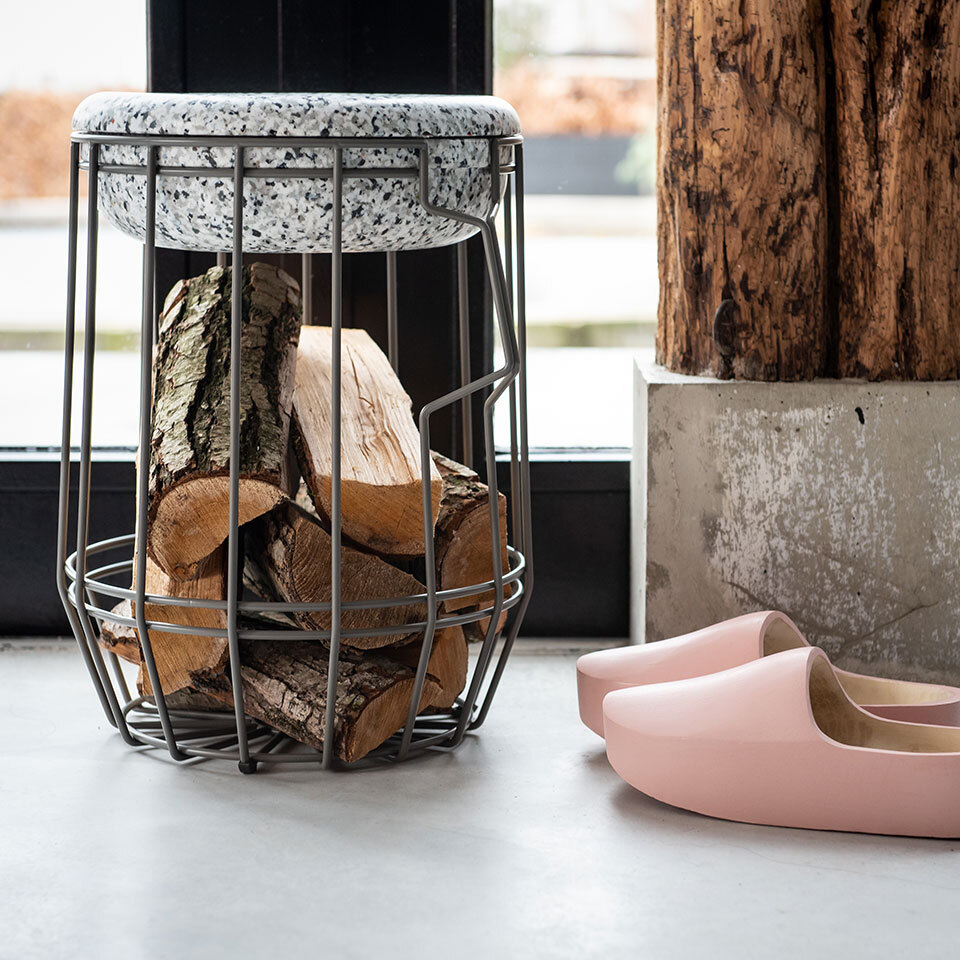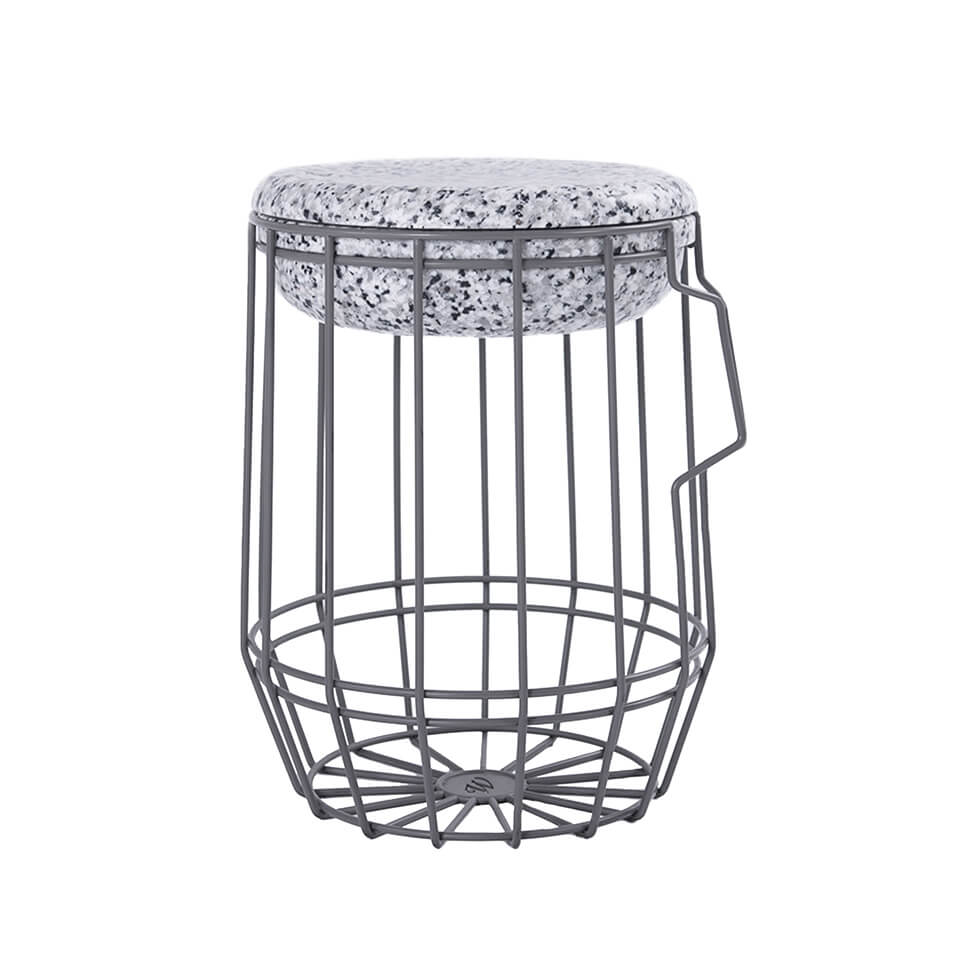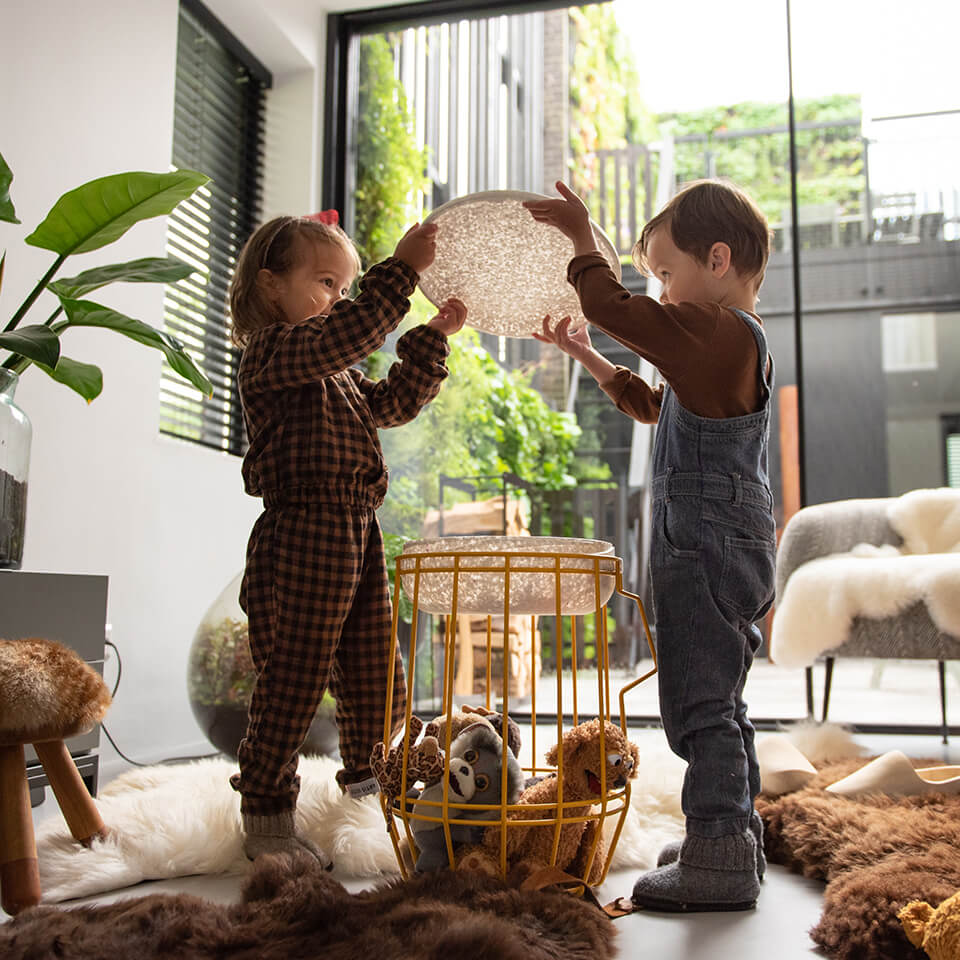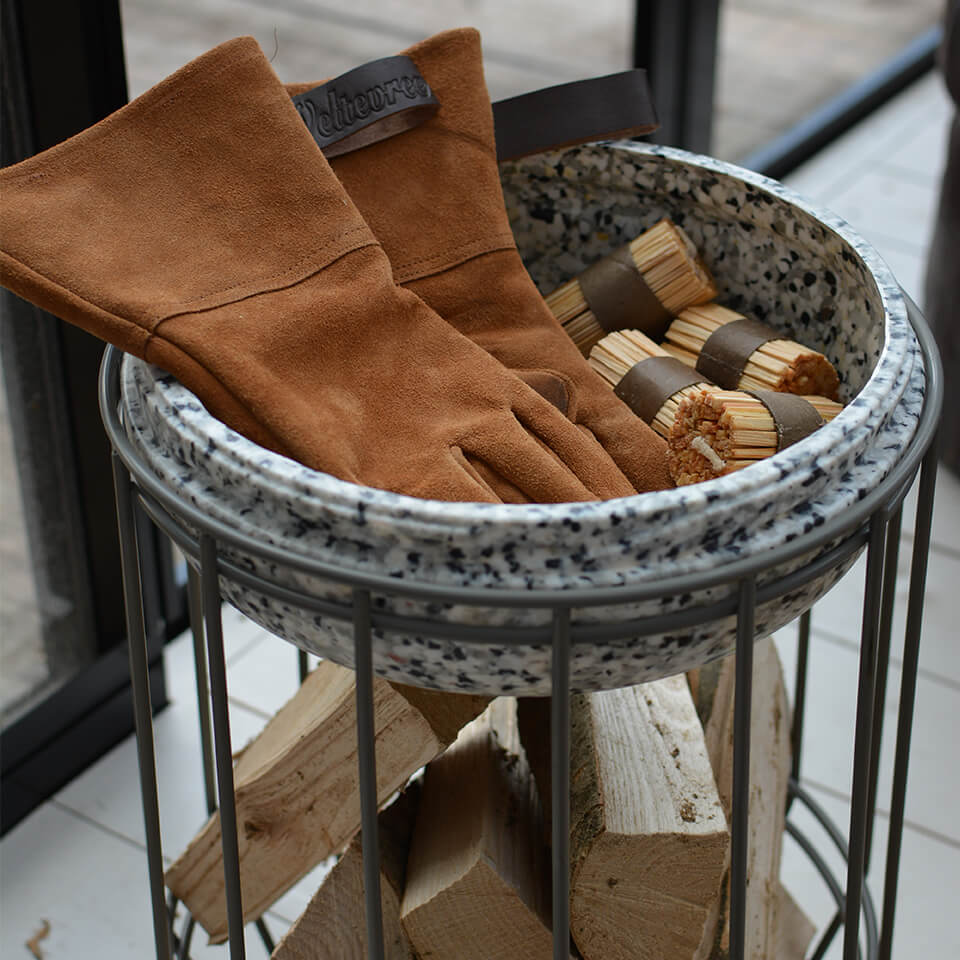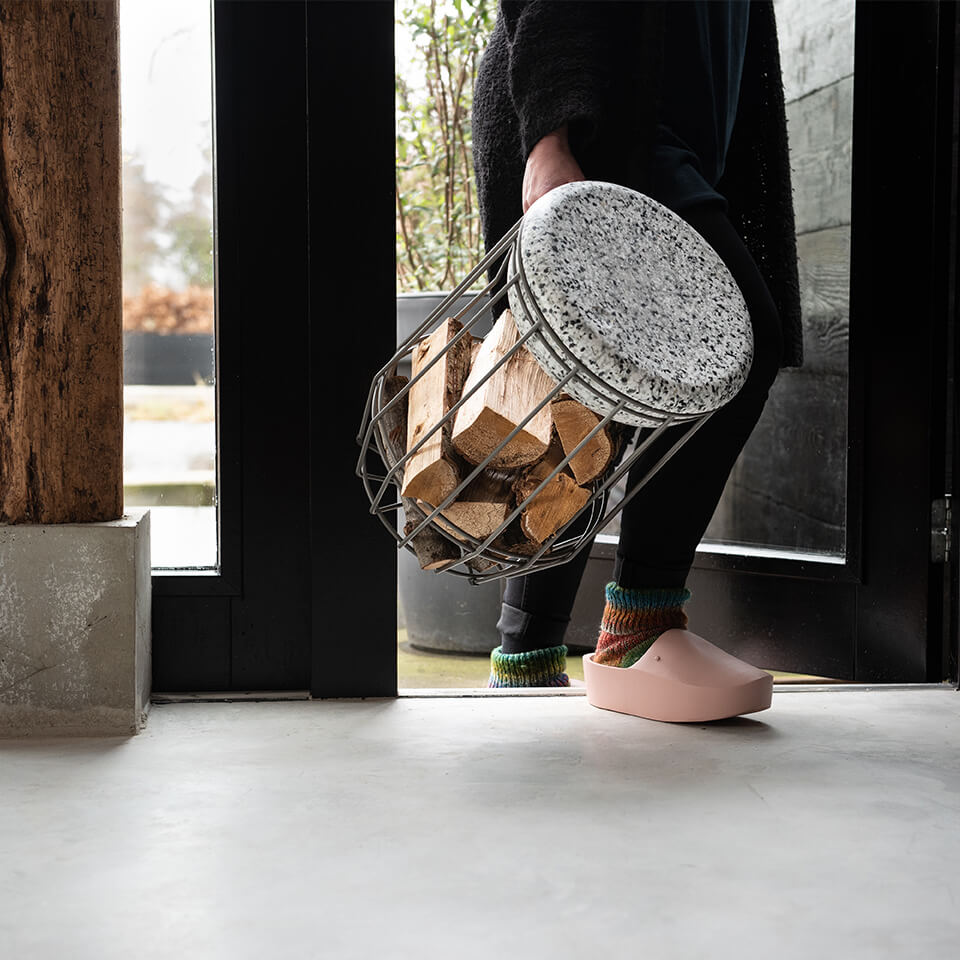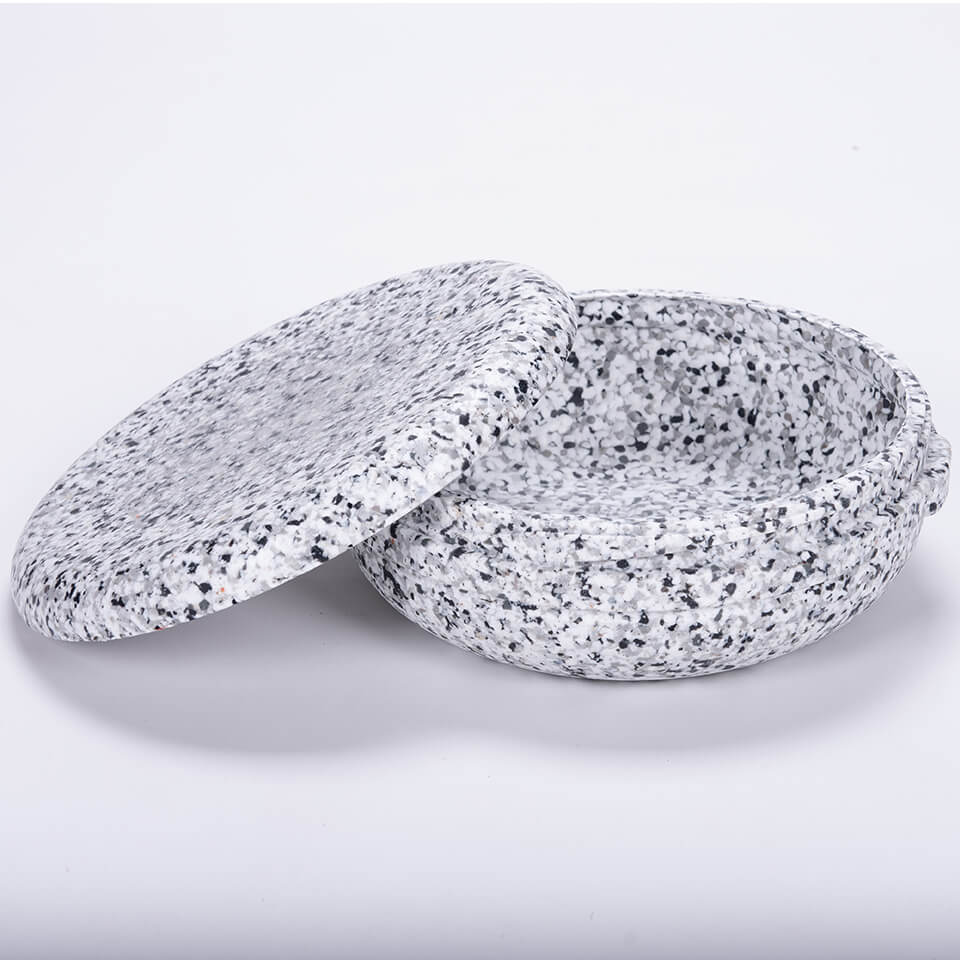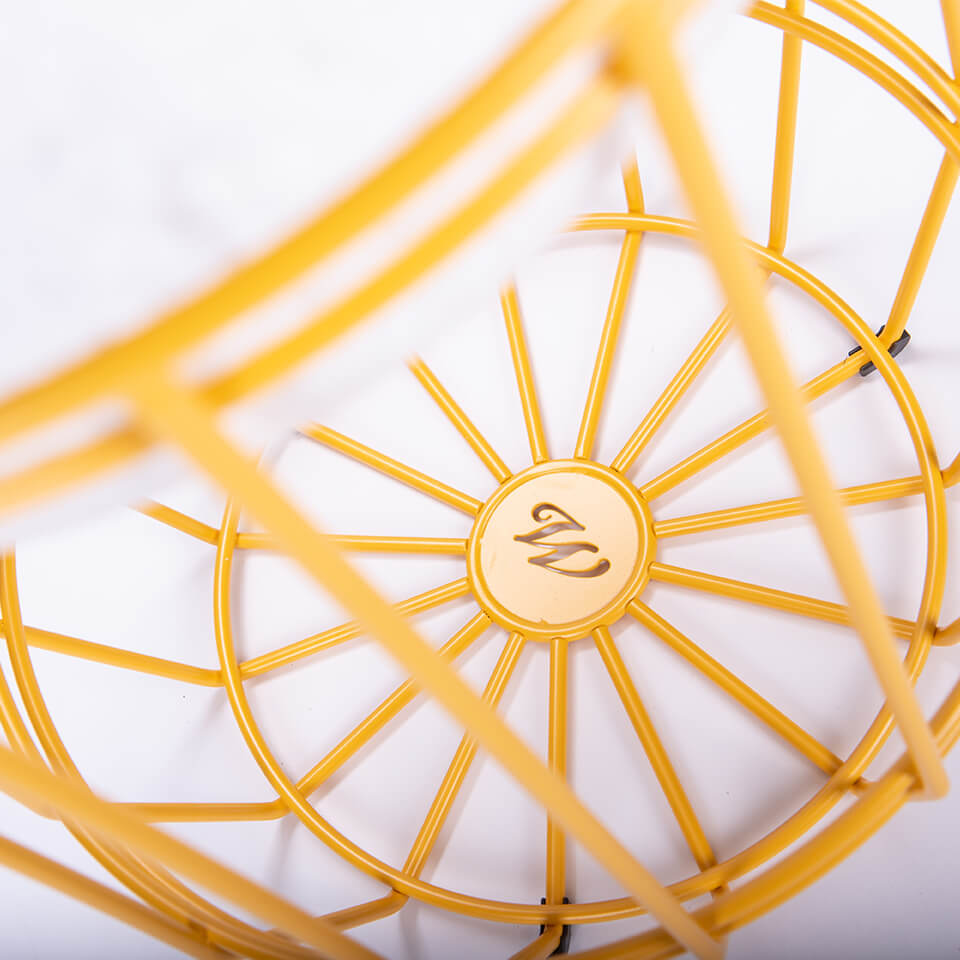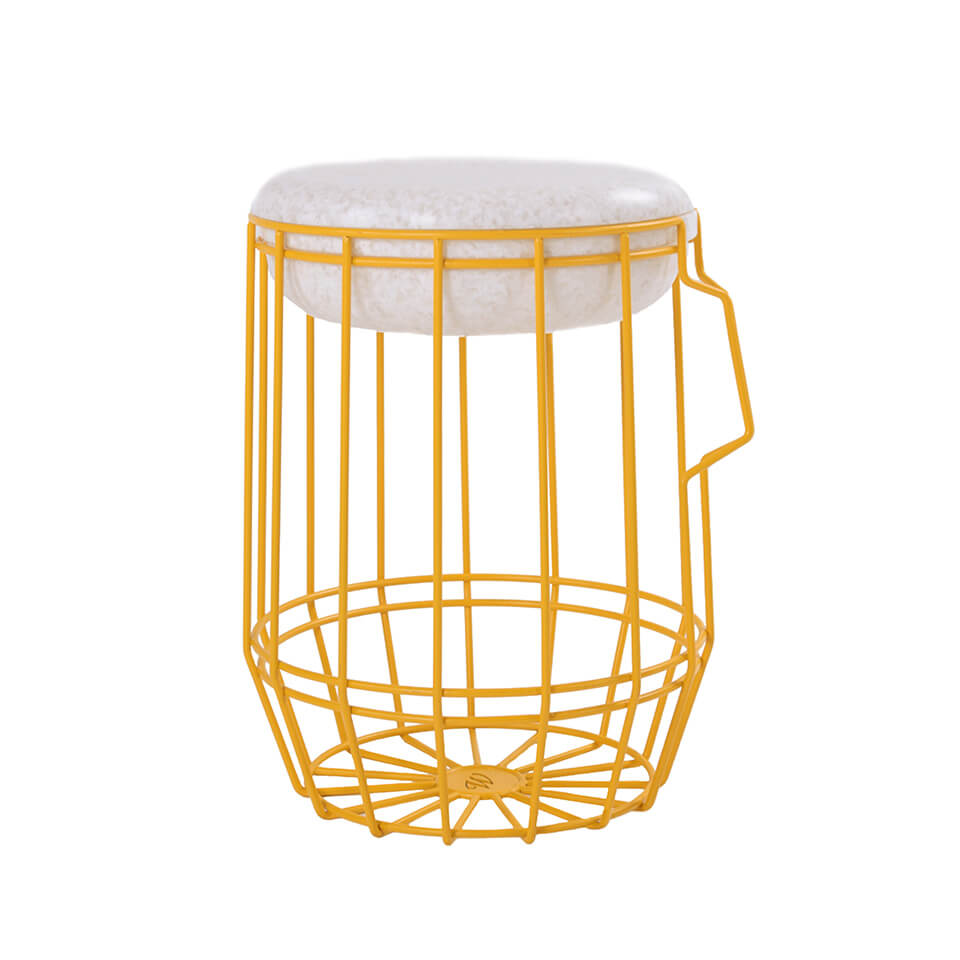 CARRIER
Stool with storage
Delivery time 2-5 workingdays
The Carrier is an interactive product that offers more than just storage space. The sturdy carrier basket is both decorative and functional and can be used indoors and outdoors thanks to its weather-resistant materials. The Carrier can be used as a handy stool, however the Carrier also doubles as extra storage space: remove the seat to store your belongings inside the wired frame or twist the lid of the container to keep small goods inside.
EAN:

8719274201175

Length:

380 mm

Width:

330 mm

Height:

480 mm

Weight:

4 kg

Designer:

Thor ter Kulve

Space:

Suitable for outdoors

Warranty period:

12 months

Material:

LDPE

, Steel

Finish:

Powdercoated

Product Color :

Quartz Gray RAL 7039
Can the product rust if there is a scratch on it?
No the product cannot rust because it is galvanized under the paint layer.
How can I maintain my Weltevree products in the best way?
TWIST TO OPEN
Open the bin by twisting off the lid. inside is an extra storage space for smaller necessities, such as firelighters, a cell phone or book. These will stay clean and dry in here.
SEATING
The container serves as the seat of the stool. Place the Carrier anywhere and you have an extra seat at hand. A nice stool to sit on during a picnic, lighting the fire or while grilling on the barbecue.
CARRY
Carry the carrier by comfortable handle and take it to indoor or outdoor activities, such as a picnic or barbecue. There you can use it as an extra chair or as a small side table. At the same time, the carrier functions as a carrying basket for all kinds of necessities.
"Chopping wood, making fire and sitting by the stove. It's a daily ritual for me. The only thing that was missing was the right tool. The Carrier makes it easy to move firewood and other belongings. At the same time, it is a functional stool that saves space because of the storage space underneath. Thus, it fulfills multiple functions, ideal for small spaces."
Thor ter Kulve
OUR PRODUCT, USED BY OUR COMMUNITY
Mention #worldofweltevree for a chance to be featured and inspire others.